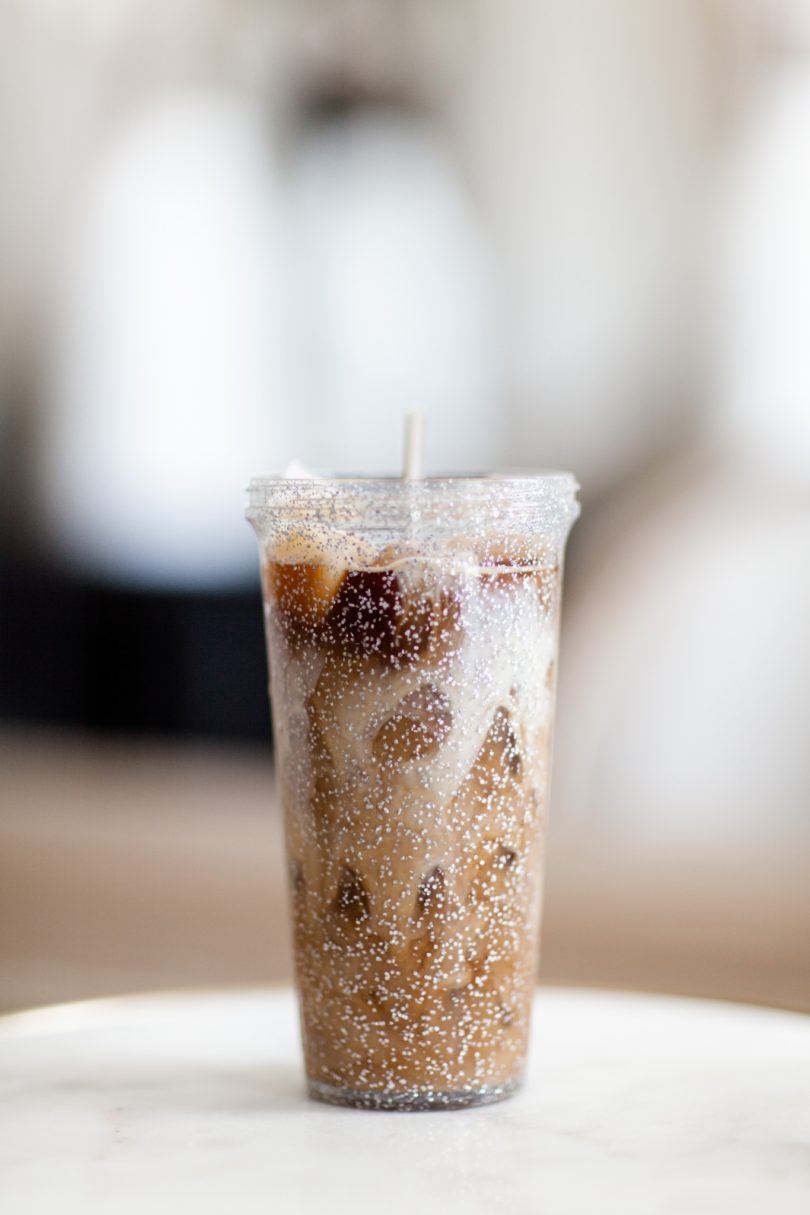 I'm back with another coffee concoction today! Look at her — the Iced Honey Cinnamon Latte — isn't she a beauty? I used to order this drink every single day at our local coffee shop when we had our shop in downtown McKinney. Like we are talking every single day for YEARS. It was a full blown obsession. And the other day I thought about this drink for the first time in a while and the wild craving would not leave. So I pulled out our stovetop espresso maker (this one here!) and whipped this drink up. And ya'll — you would have thought I had made Thanksgiving dinner from scratch for 20 people by the way I was celebrating — it was just so good.
Fast forward to Mother's Day and my sweet B and Gems got me an espresso maker which I have to say — might be the best gift you can give a coffee loving mother. I'm pretty sure I teared up when I opened the gift. So for this recipe I used my newly minted espresso machine but you can use this stovetop espresso maker OR just really really strong coffee.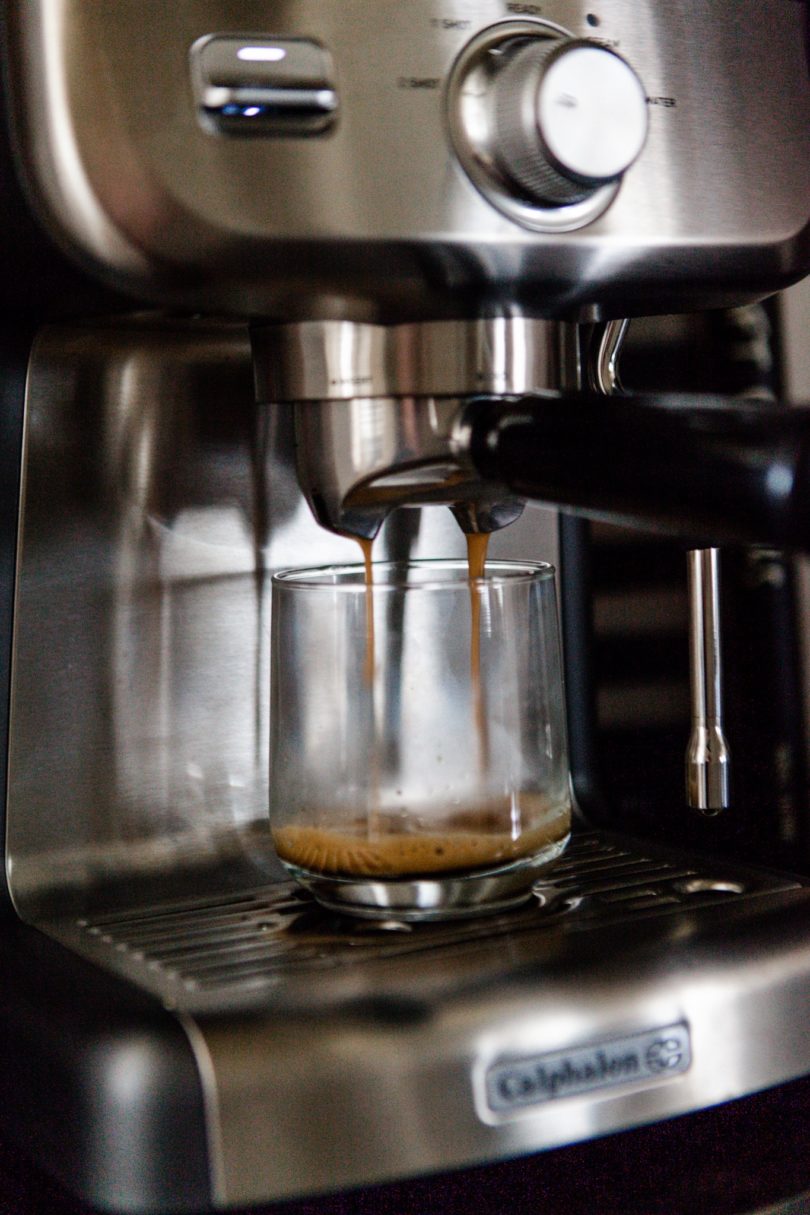 Let's get to the recipe!
Iced Honey Cinnamon Latte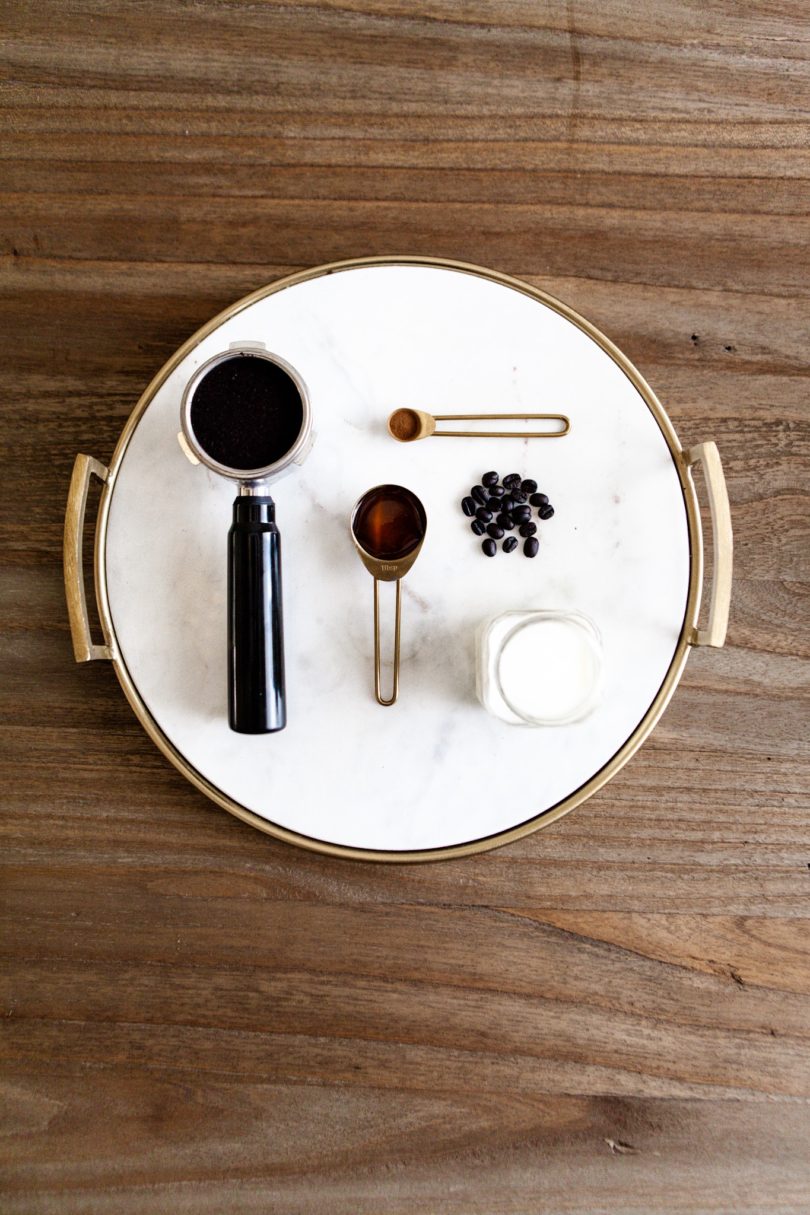 Ingredients
2-3 shots of espresso
2 tbsp of honey
1/8 tsp of cinnamon
1/2 cup of milk, your choice
ice
Directions
Brew your espresso and when the espresso is just pulled, mix it with the honey and cinnamon while it's still hot. Stir it and blend the three ingredients well (the heat helps the honey melt and combine!). Pour over LOTS of ice and add your milk to taste, it's about 1/2 cup but you can always add less or more depending on your preference.
That's it! Enjoy!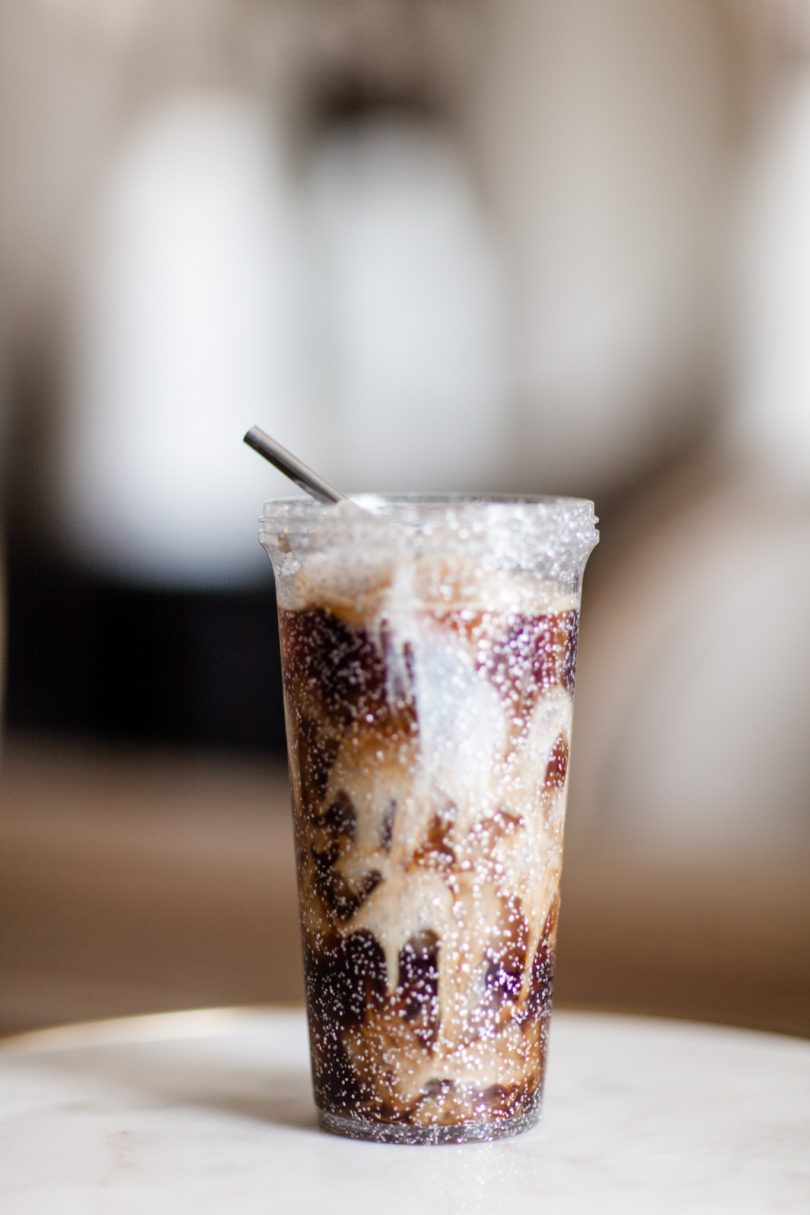 A few notes
*I use 4 shots of espresso because I'm a psycho but I think 3 is a great starting place if you like it to still taste like coffee. If you want it to taste less coffee, start with 2 and go from there. 
*I like the flavor of honey and find that the more honey I add the more depth the drink has so about 2 tbsp is right. Of course you can add more or less depending on your preference. 
*You need just a dash of cinnamon — a little goes a long way! 
*Earlier I said you can use really strong brewed coffee but this drink really is best with espresso, as coffee can get pretty watery. If you are going with coffee, I would do less ice and less milk, just so that it balances it a bit more. 
*last note, the reason I like this drink iced is because a) summer and b) I'm lazy and don't want to steam my milk. BUT you can easily make this drink a hot one, just swap out the ice for steamed milk and boom — a hot latte. 
****
Pin For Later
If you want to pin this for later or save it to your phone for the recipe, here is a graphic to use!