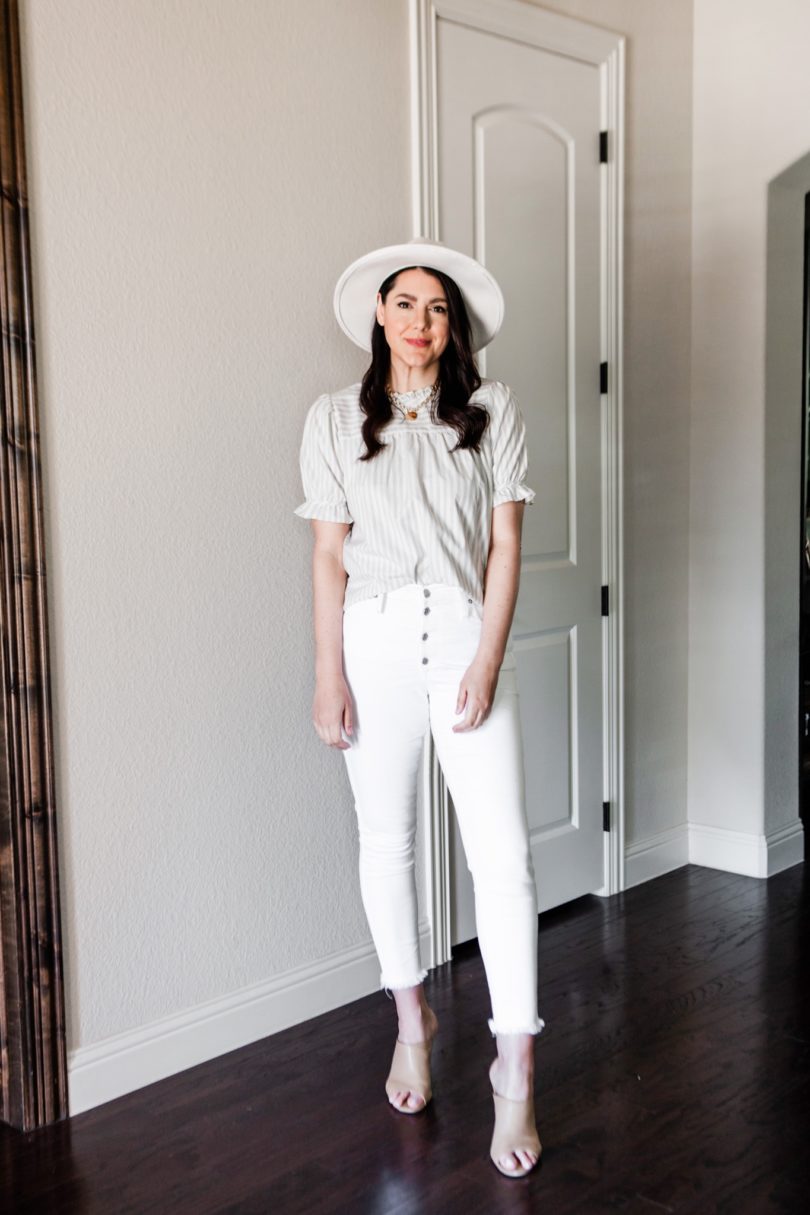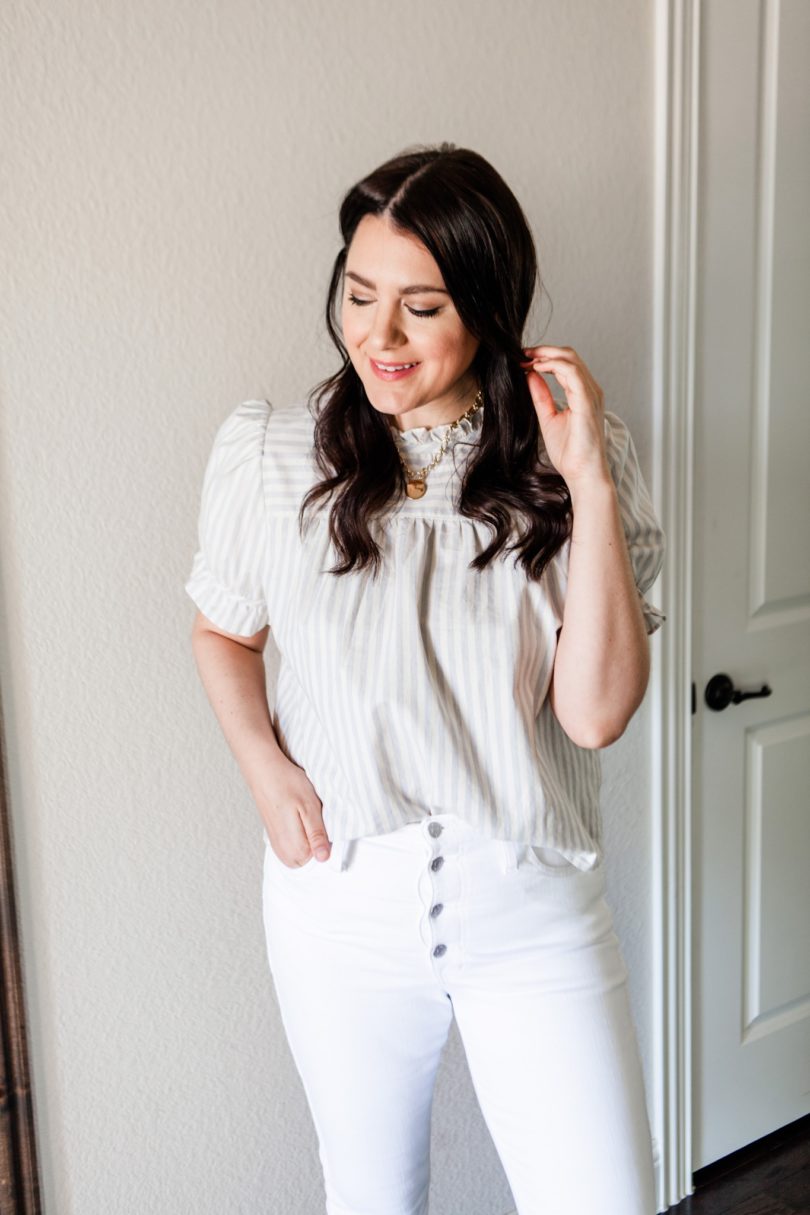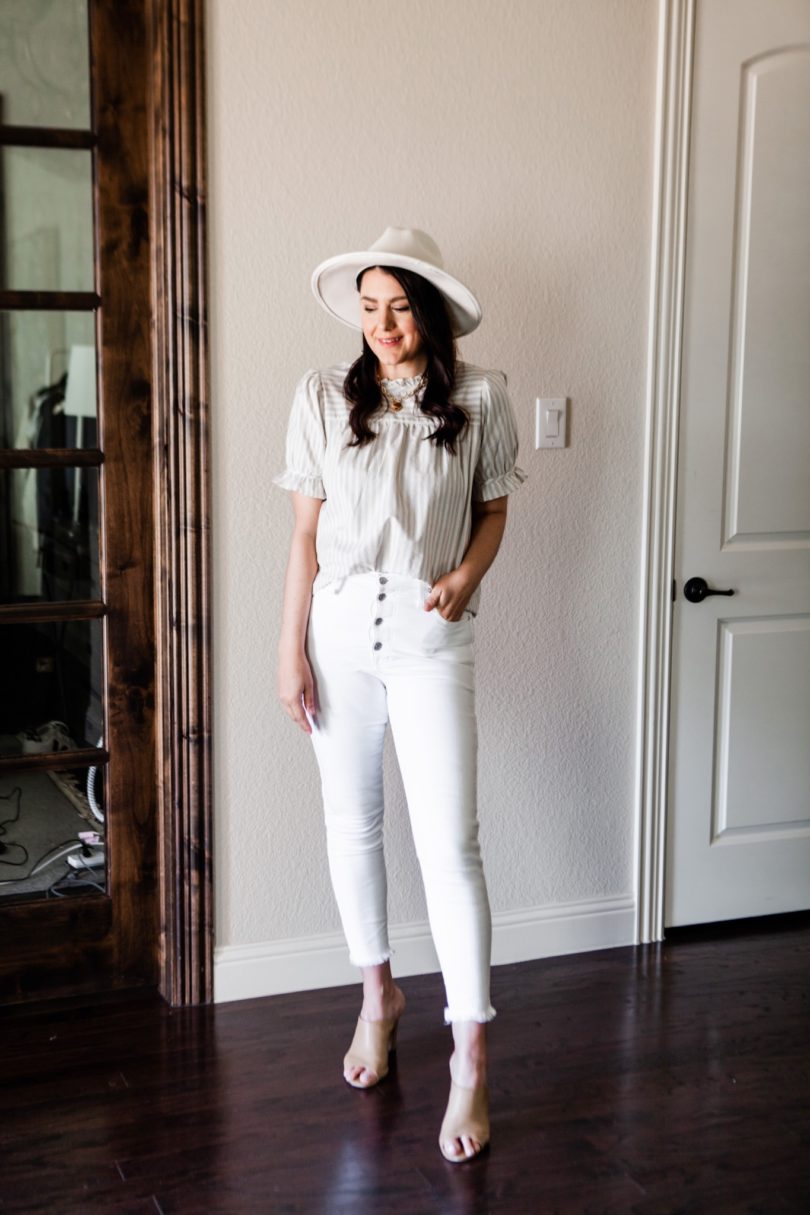 I am dying to do outfit photos again, ya'll.  It's hard to break a 10-year habit. We took those in the street last week which felt so, so good and then it turned cold again this week. I'm gonna be real honest: it's hard to smile when I'm cold. I get used to being cold when snapping photos from December – March, it's a slow decline into frost bite so it's easier to handle by January. But since we've been inside for a month, I'm a wimp. I'm losing my edge you guys. If it's not 70 degrees out, I'm not doing it and you can't make me.
I slipped on this striped top on Friday and lo and behold this top is 40% off today! It was meant to be. In fact all of Madewell is 40% off — can you believe? It's never been this on sale before! I did a quick round up below because it's my favorite past time at night while I watch whatever new movie or series Netflix is kind enough to bring me. I swear I finished Netflix the other day before they refreshed with new movies for April. It was a close call.
__________________
Hover over the + sign for the links! Use code VERYRARE.

(Please ignore the mess in the office windows. Still getting used in-the-house photos and will make a note to self to hide the mess next time.  Ha!)