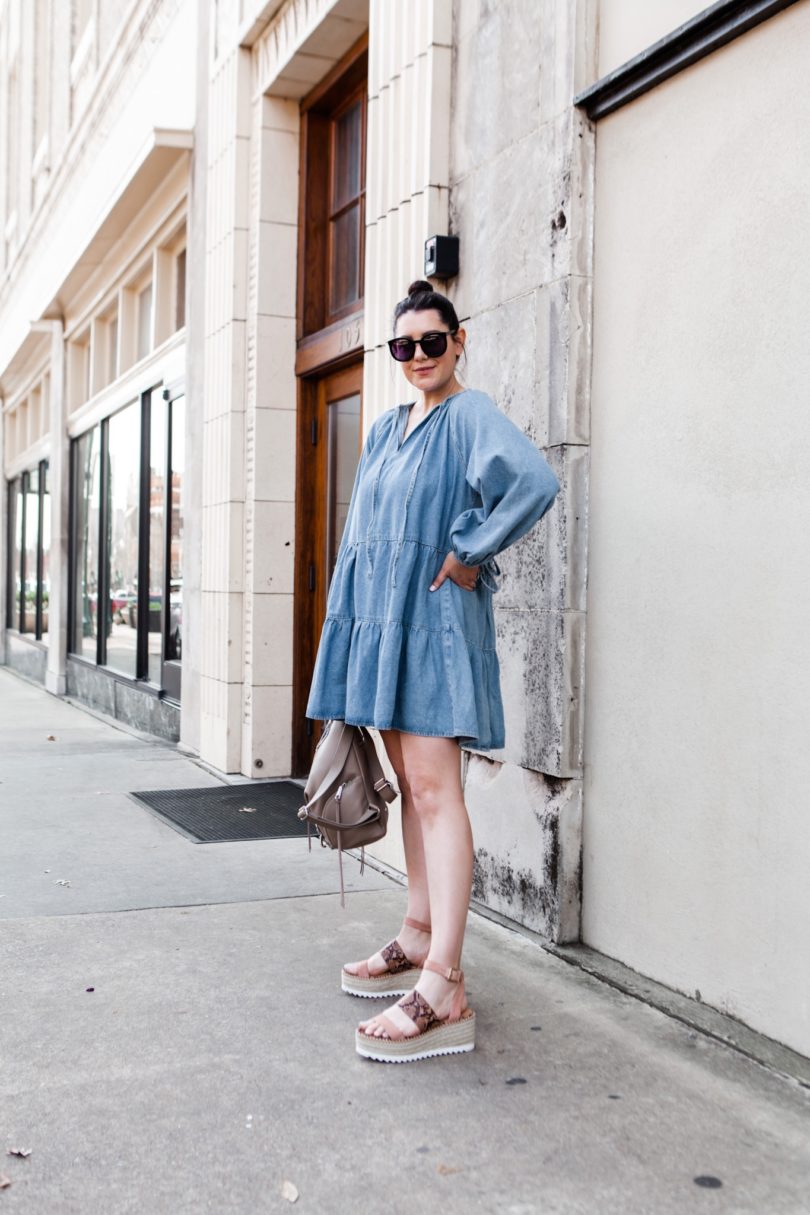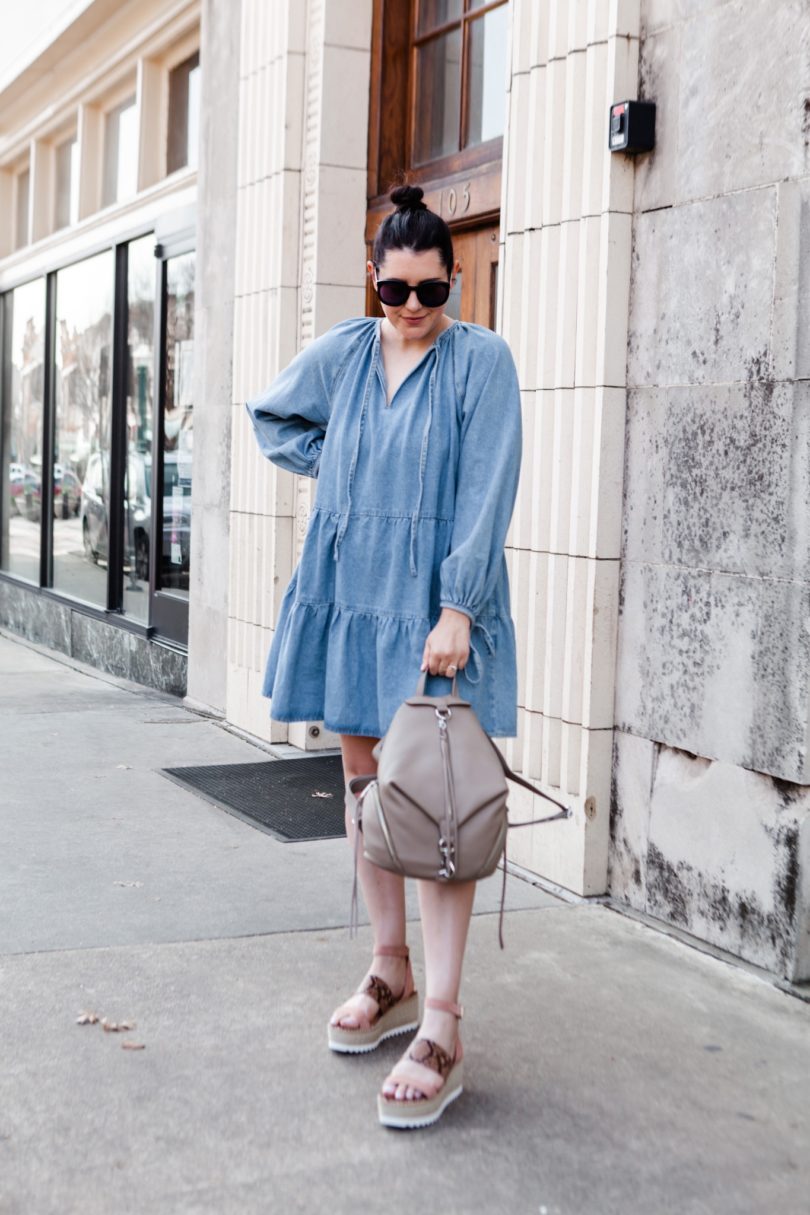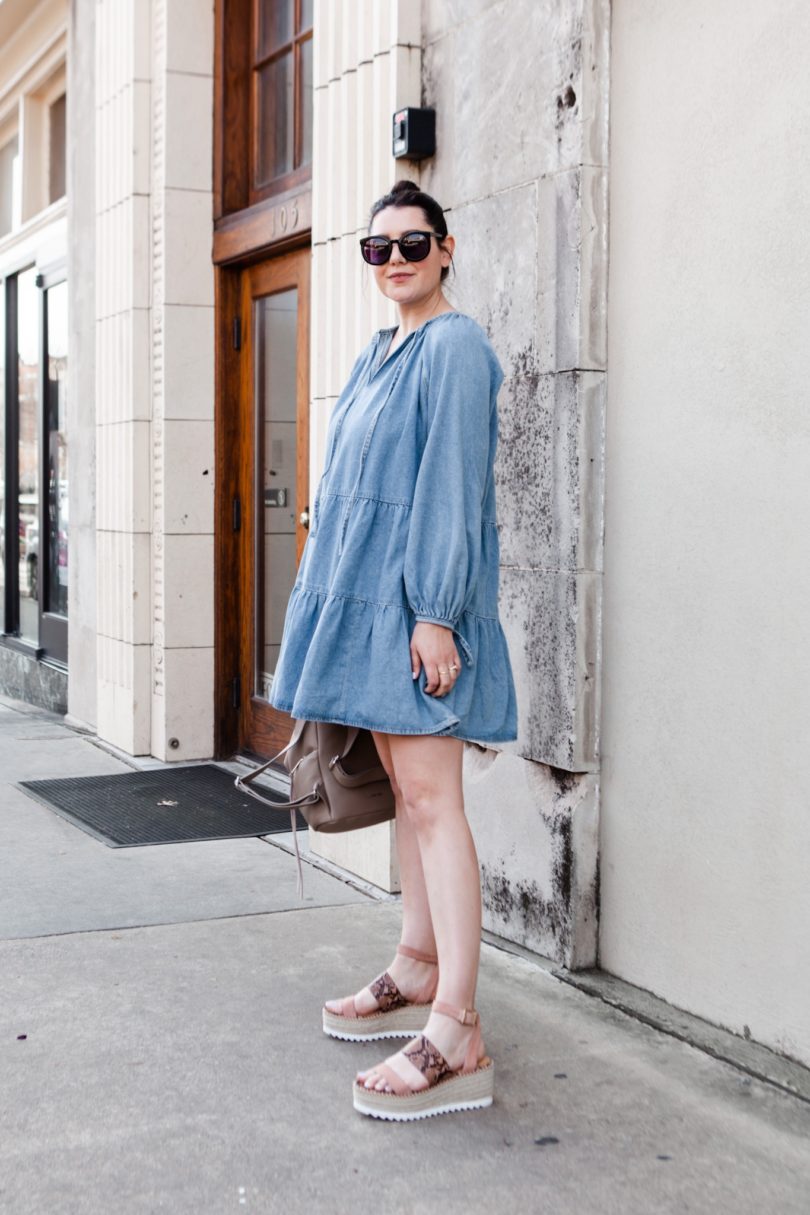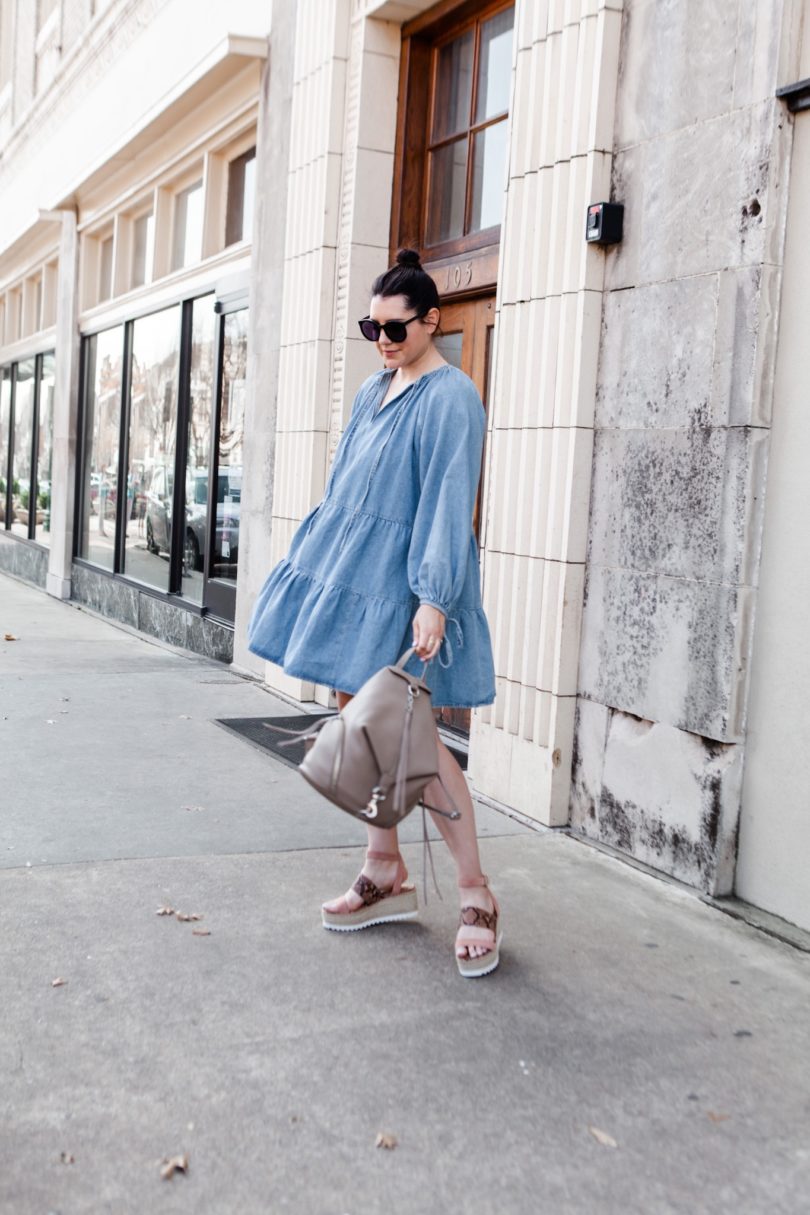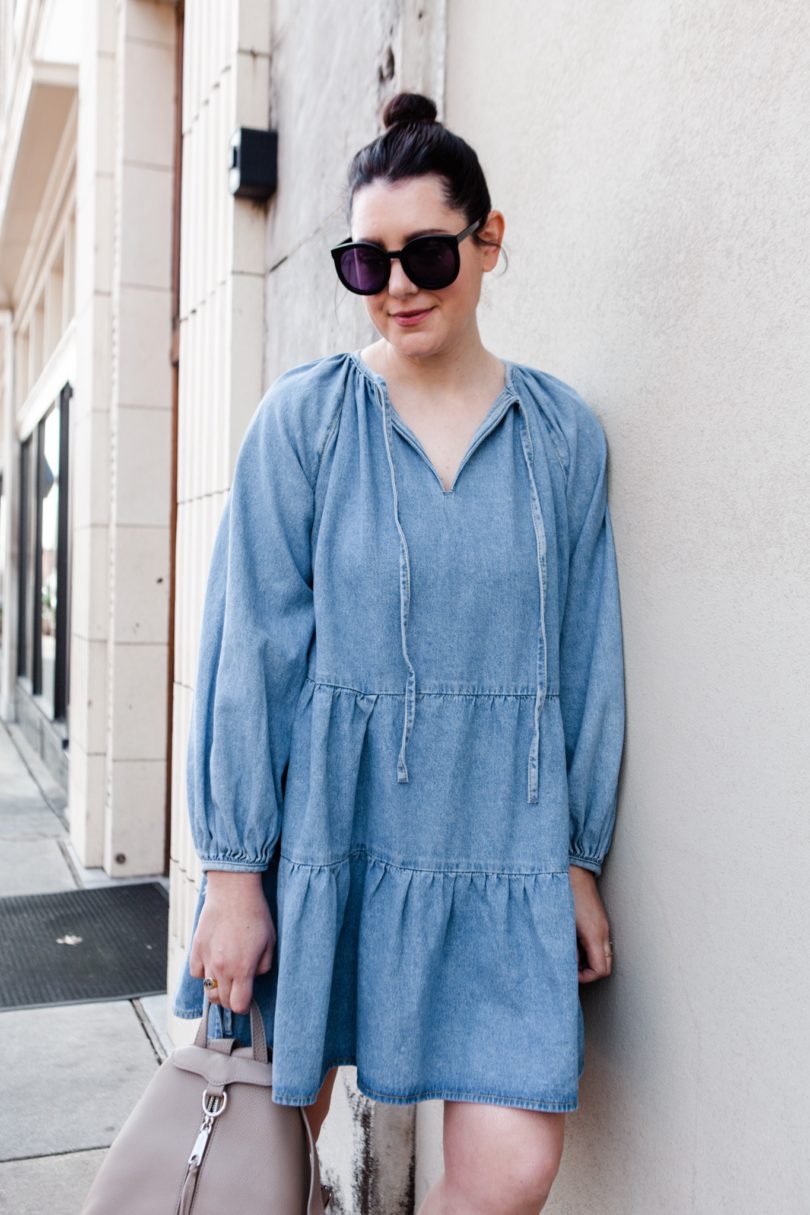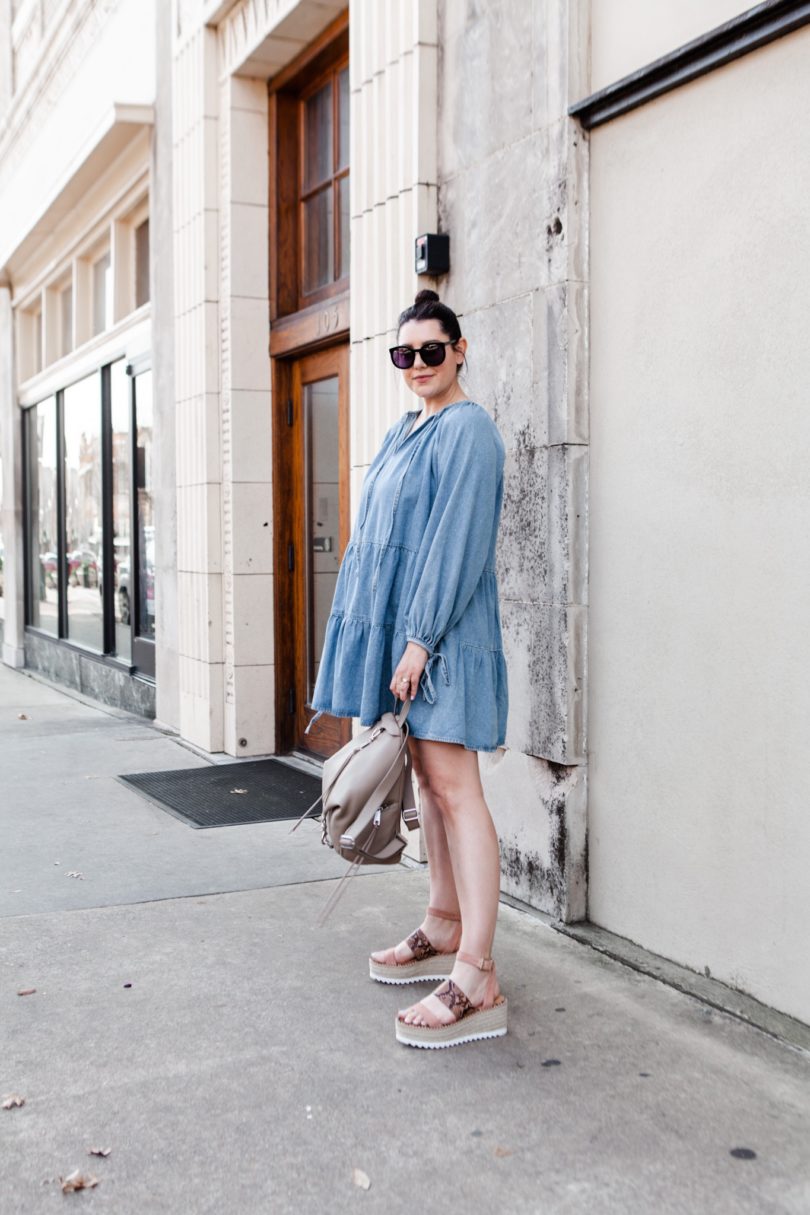 These photos are actually pre-quarantine but I never hit publish because this dress sold out on H&M before I could wear it on here. Which was such a bummer because this dress is perfect for spring and for right now — it's basically a tent. If you love a loose dress, then this gal is for you. I can for a fact confirm that if you pull your legs up in the dress when you are sitting in a chair you can completely cover your whole body and it's really great for productivity if you are working from home. Also — great nap dress. Just wanted to give you options.
I am in the medium of the dress and it fits true to size, just very loose. You could definitely size down but don't know why you would. Cute tent dresses don't come around often, love them, respect them.
Just noticed my backpack is on sale too! I had this in mind for some travel this year but that's probably not going to happen any time soon. Now it's just my 'mom' backpack. She's a real team player. As a note, the color is truer to the photos here than on Nordstrom's site. It's a lighter putty grey color, much lighter than online. Find it here!