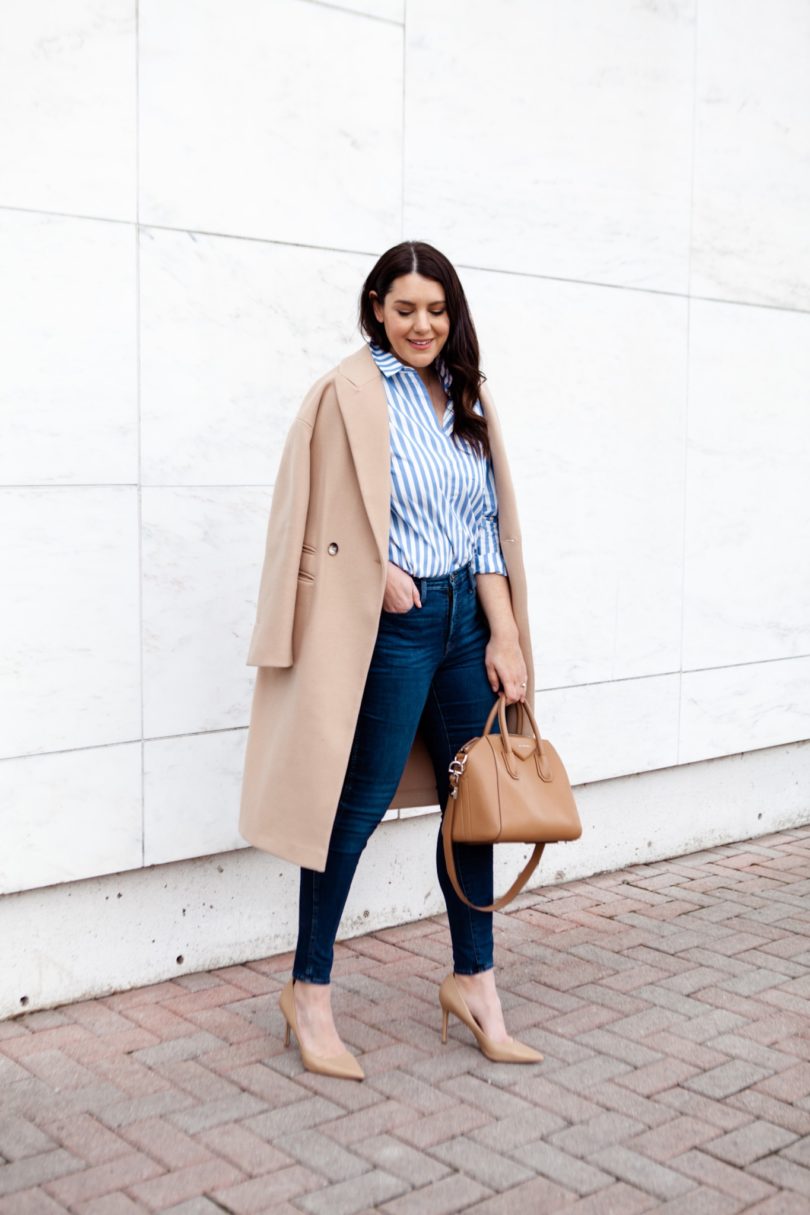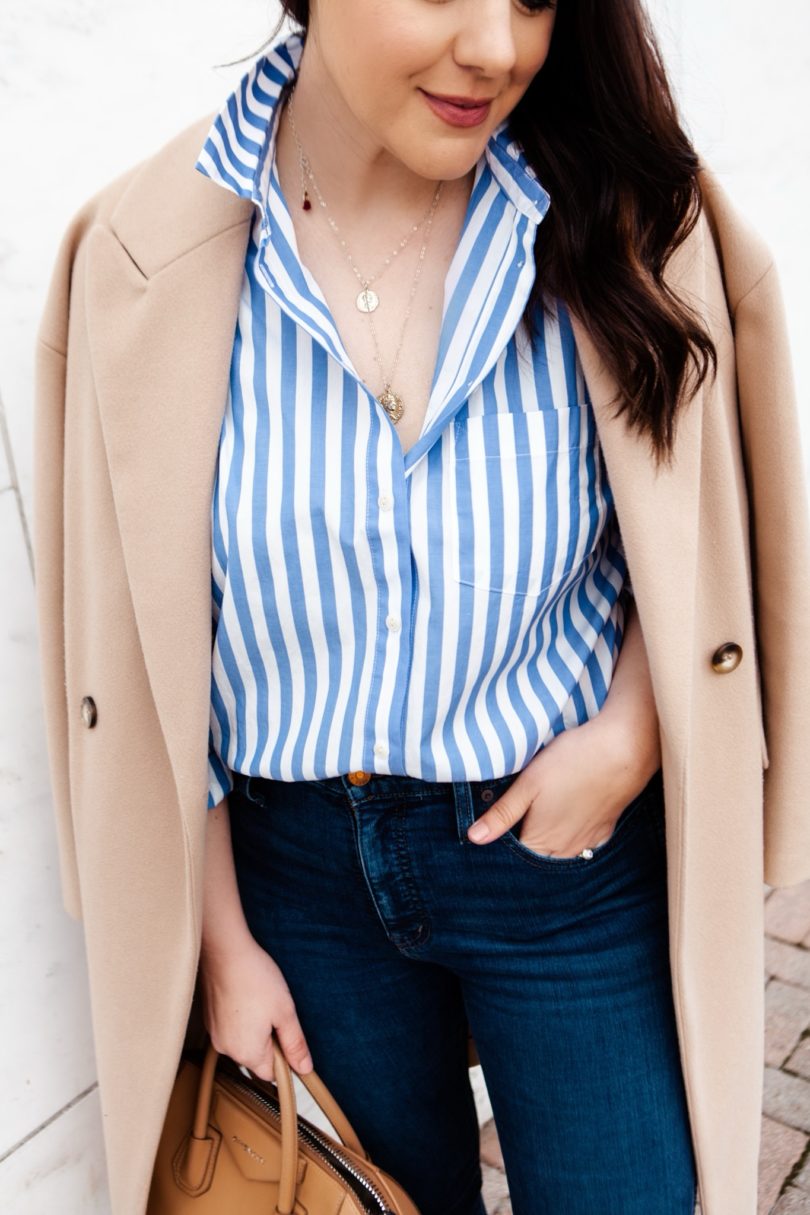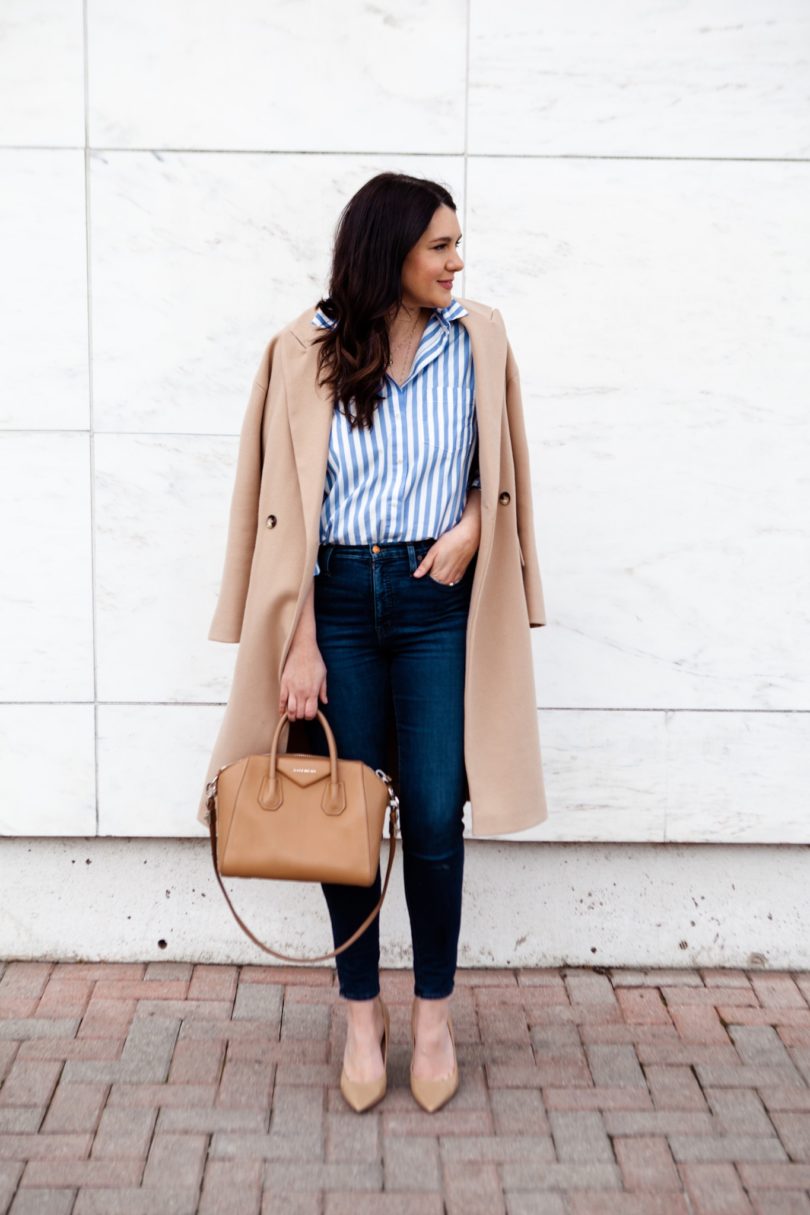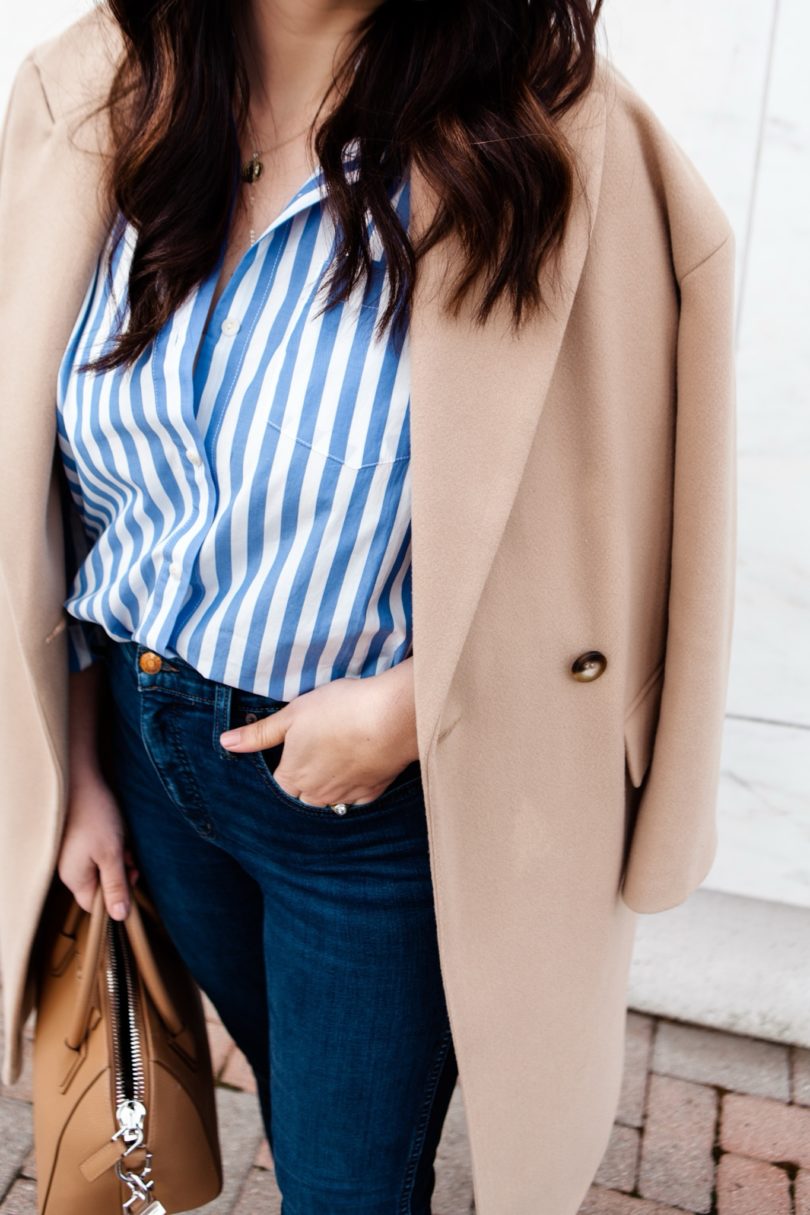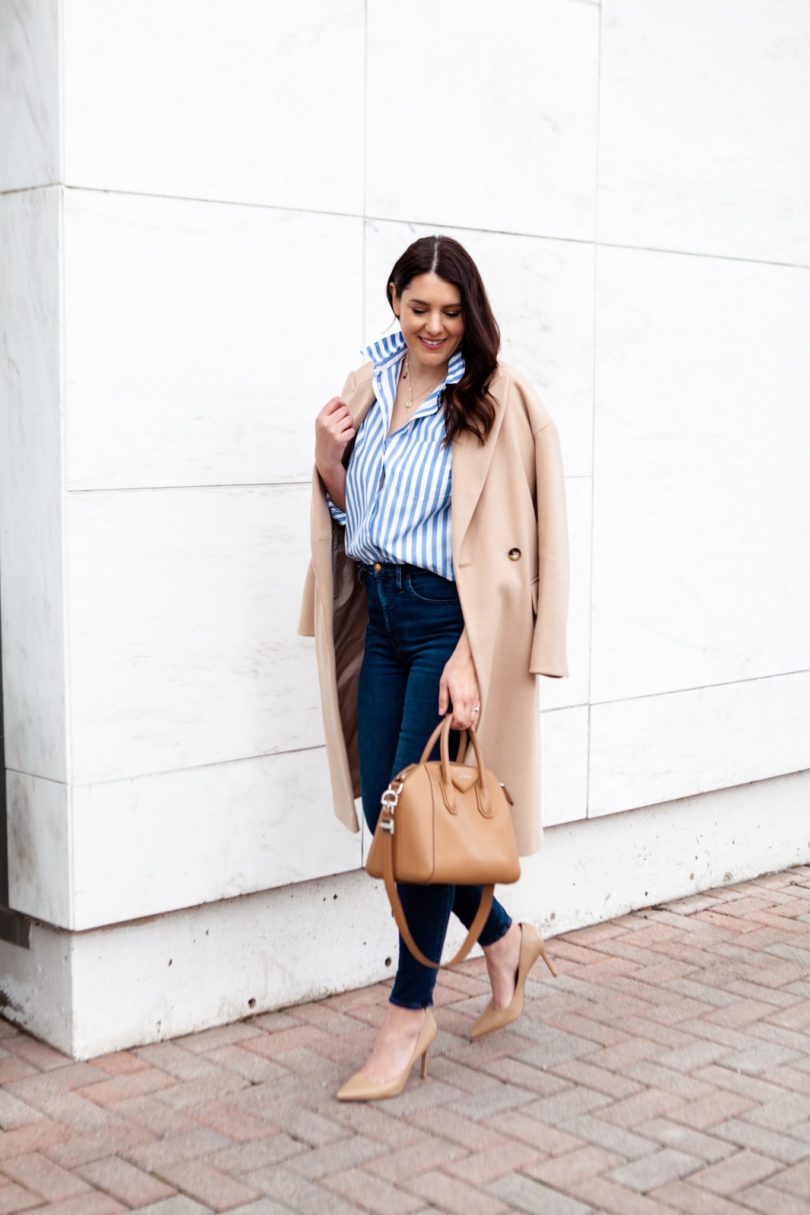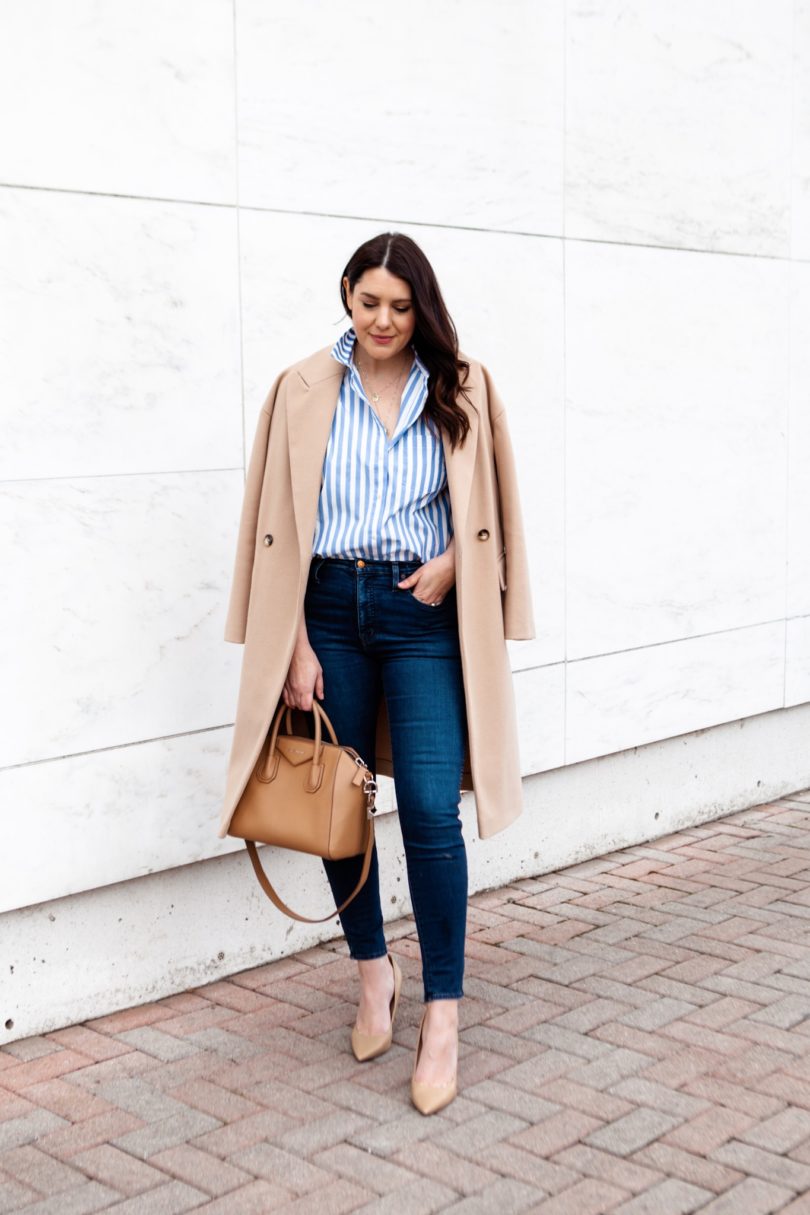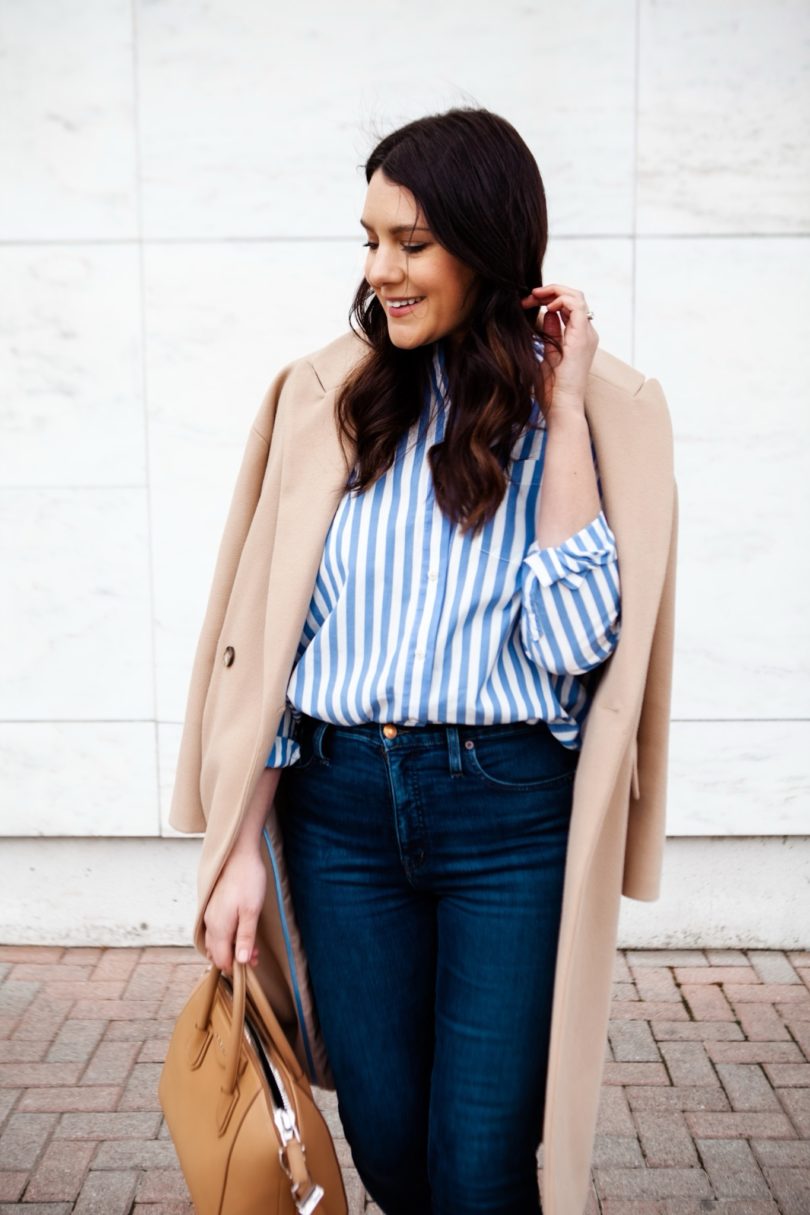 Lately I can't get enough of the classics. Like a good button down top, or great fitting denim or a pair of timeless nude heels. Pieces like this make getting dressed easy in the morning, This button down from Madewell is giving me heavy Meghan Markle vibes. In fact, if she doesn't have this top I would be surprised. It's so her. Do you hear that, Megs? You should definitely get this top. Because you definitely read this blog.
Speaking of classics, I had a big hole in the shoe department of my closet for a few years that I was reluctant to fill. A few years ago I had these nude patent pumps from Kate Spade and I wore them down to the absolute end of them. I've had them in my shoe repair pile for a few years and for some reason I can't remember to take them to my shoe guy. It's the perpetual errand I never run. Anyways, this past season I realized I was missing two very important classics: a pair of nude pumps and a pair of black pumps. I ended up finding this pair from Sam Edelman and I absolutely love them. They are a great heel height and the color is perfect, as it goes with everything. The shoe void has been filled.
You can find this pair of heels here!
What about you? Do you find that keeping classics in your closet help you get ready in the morning?