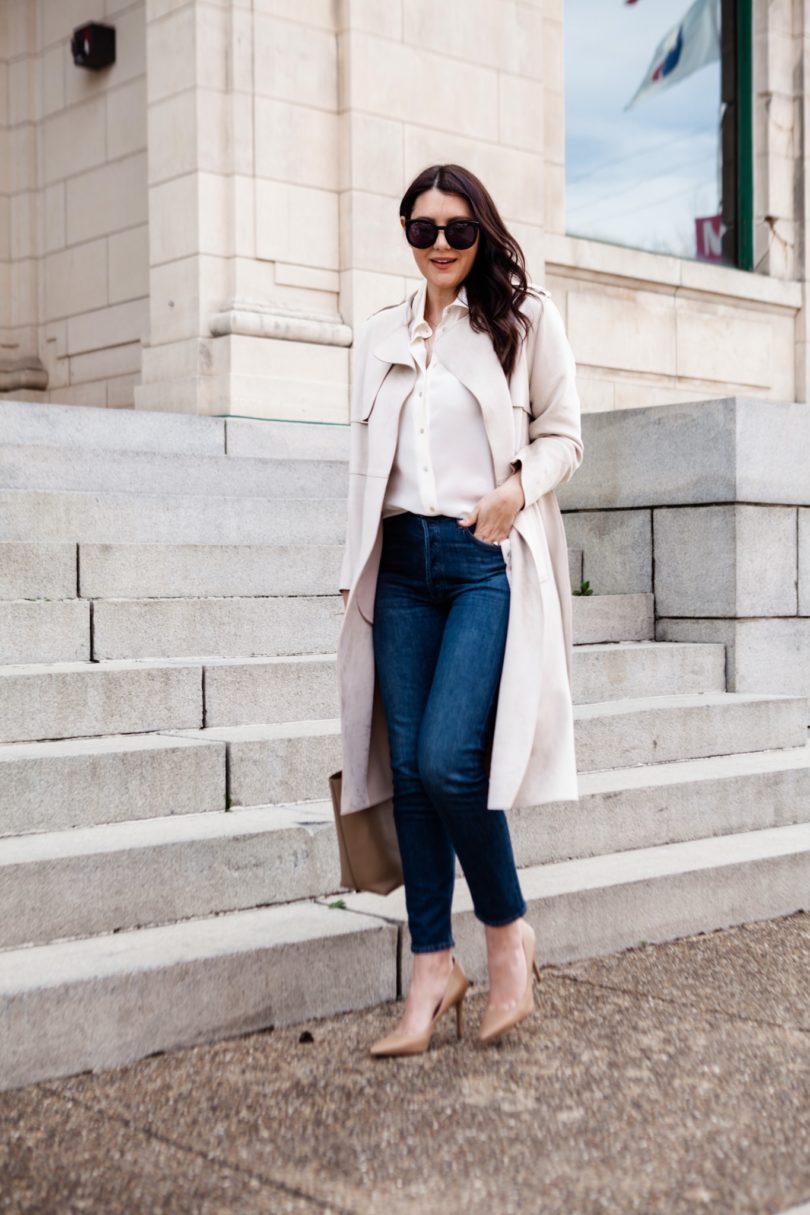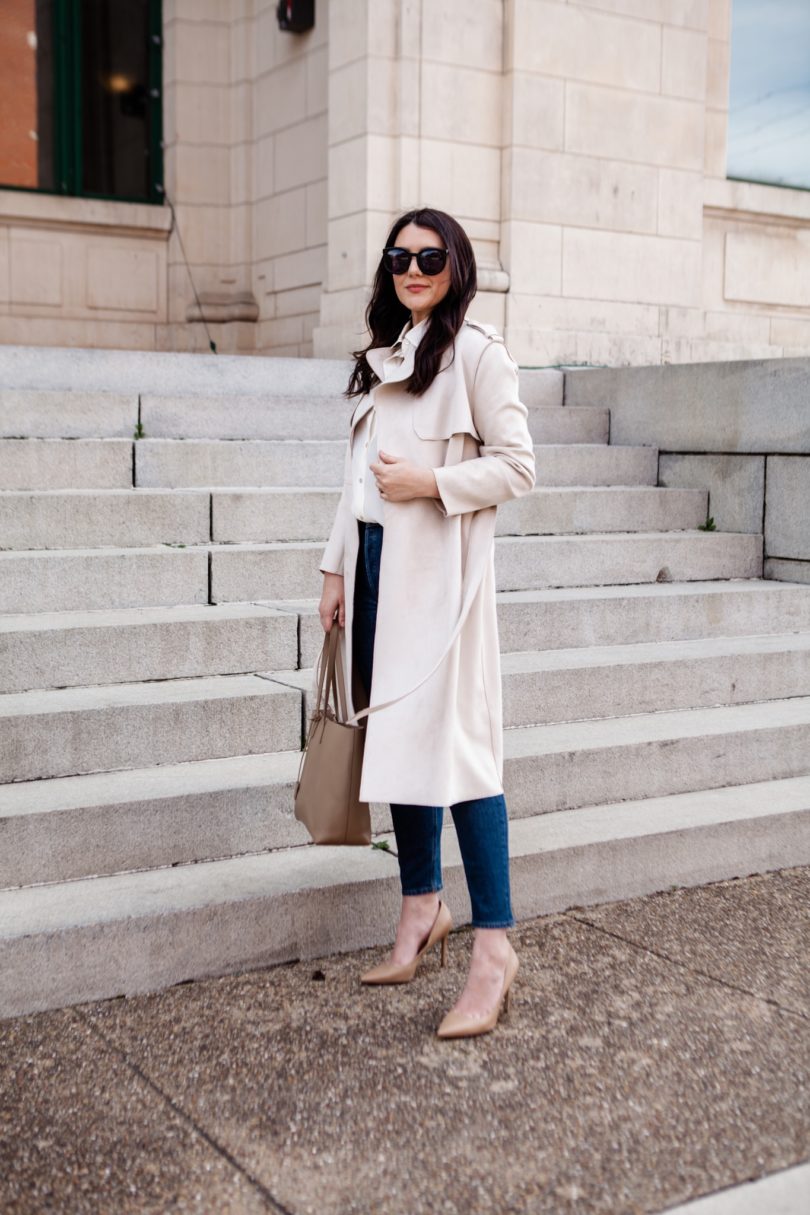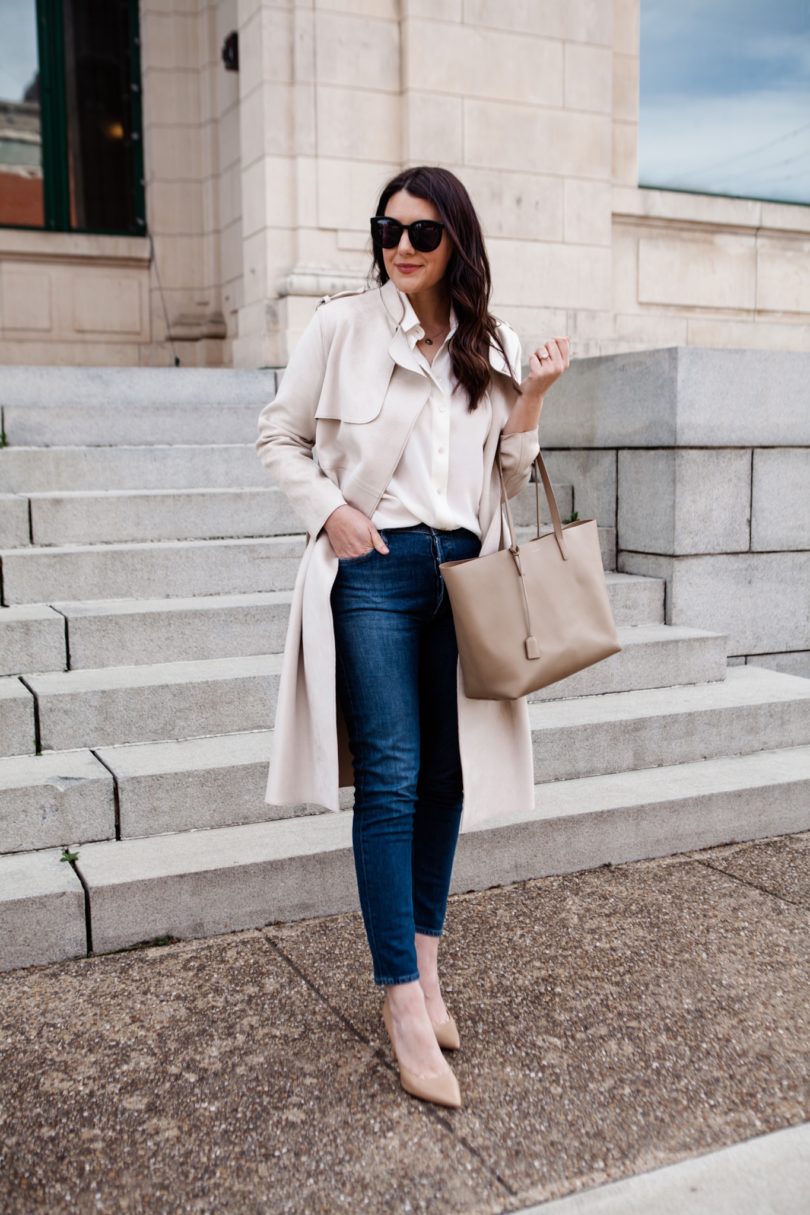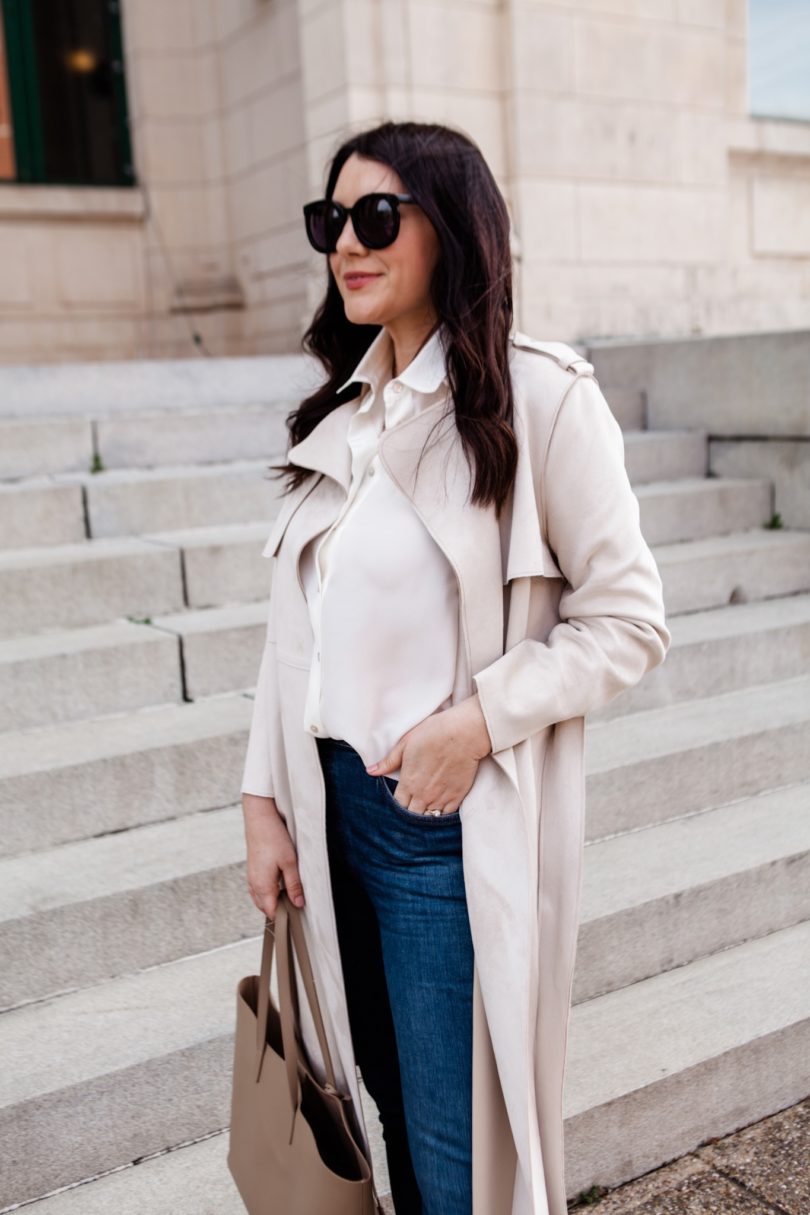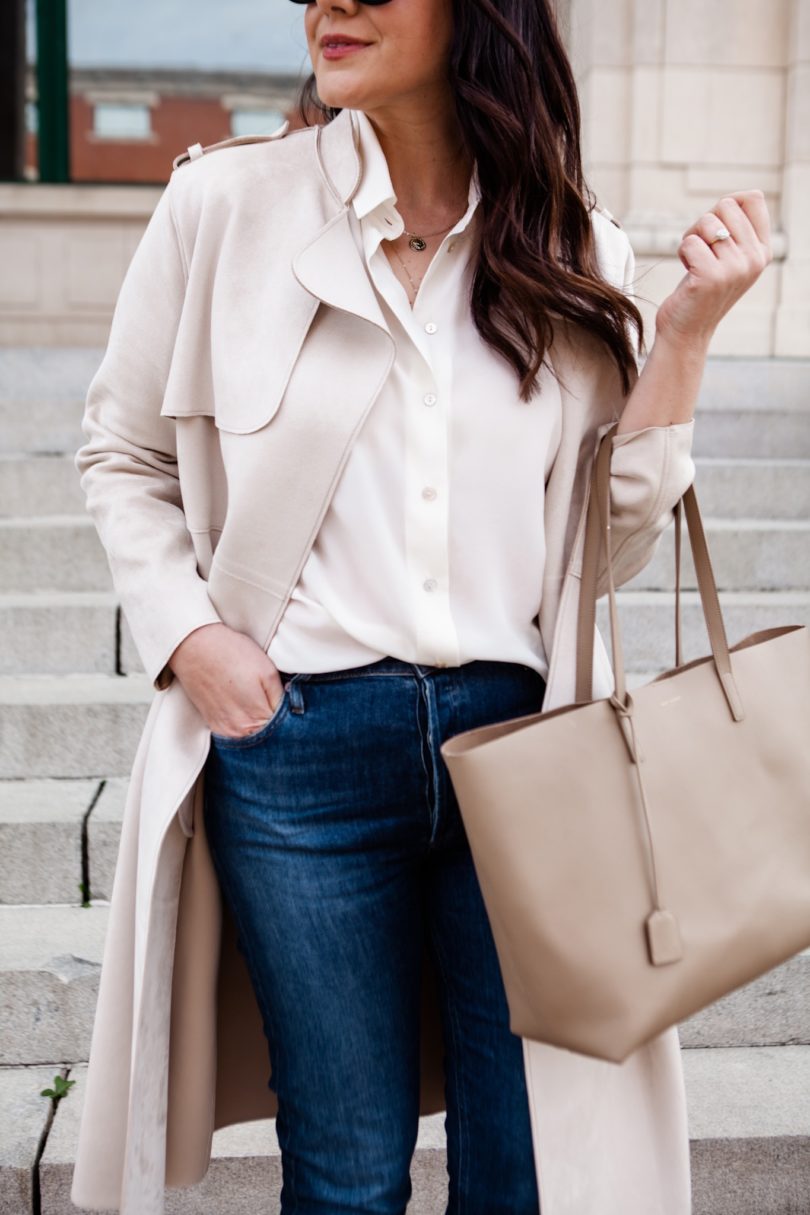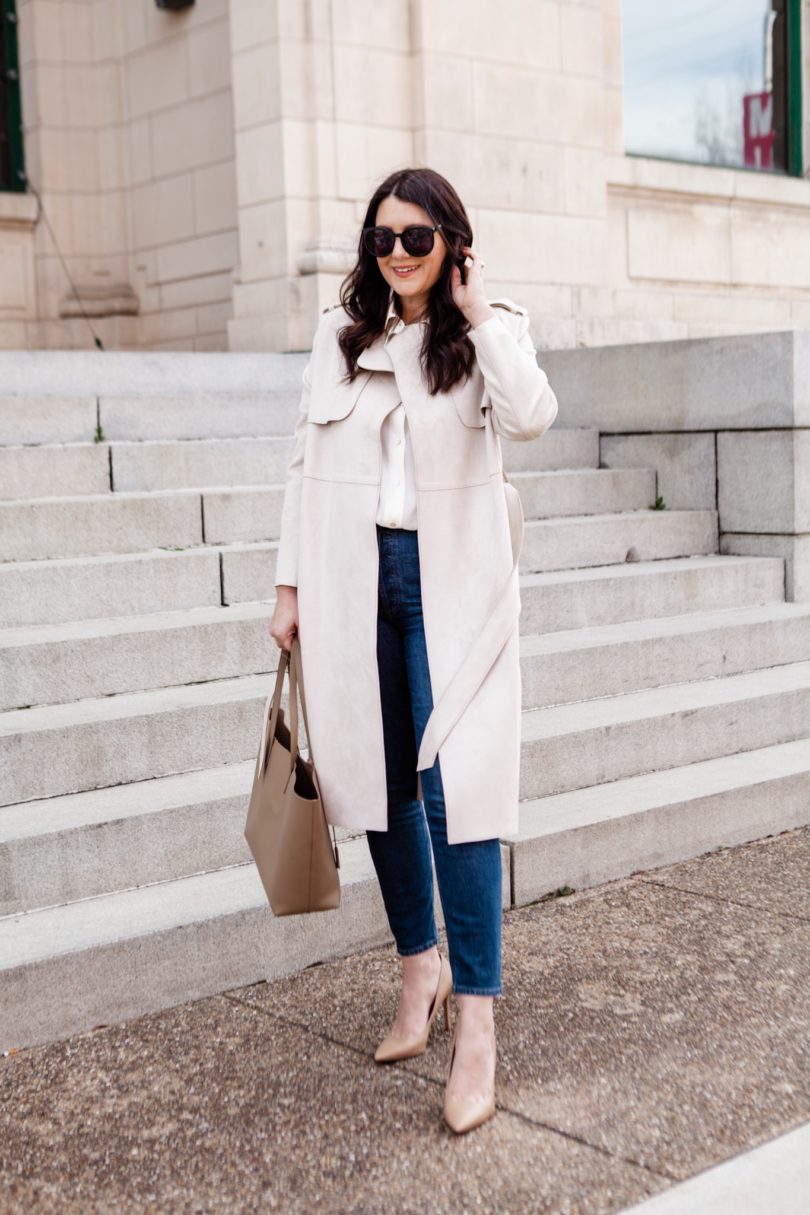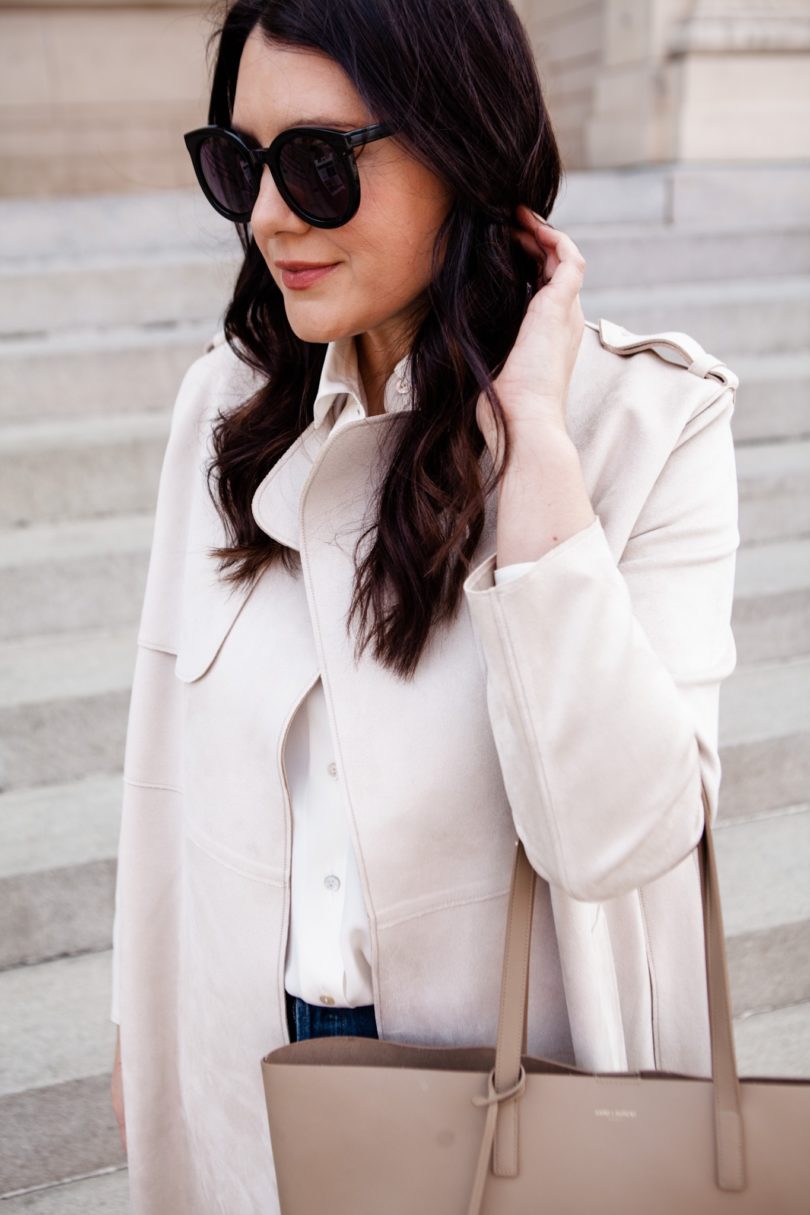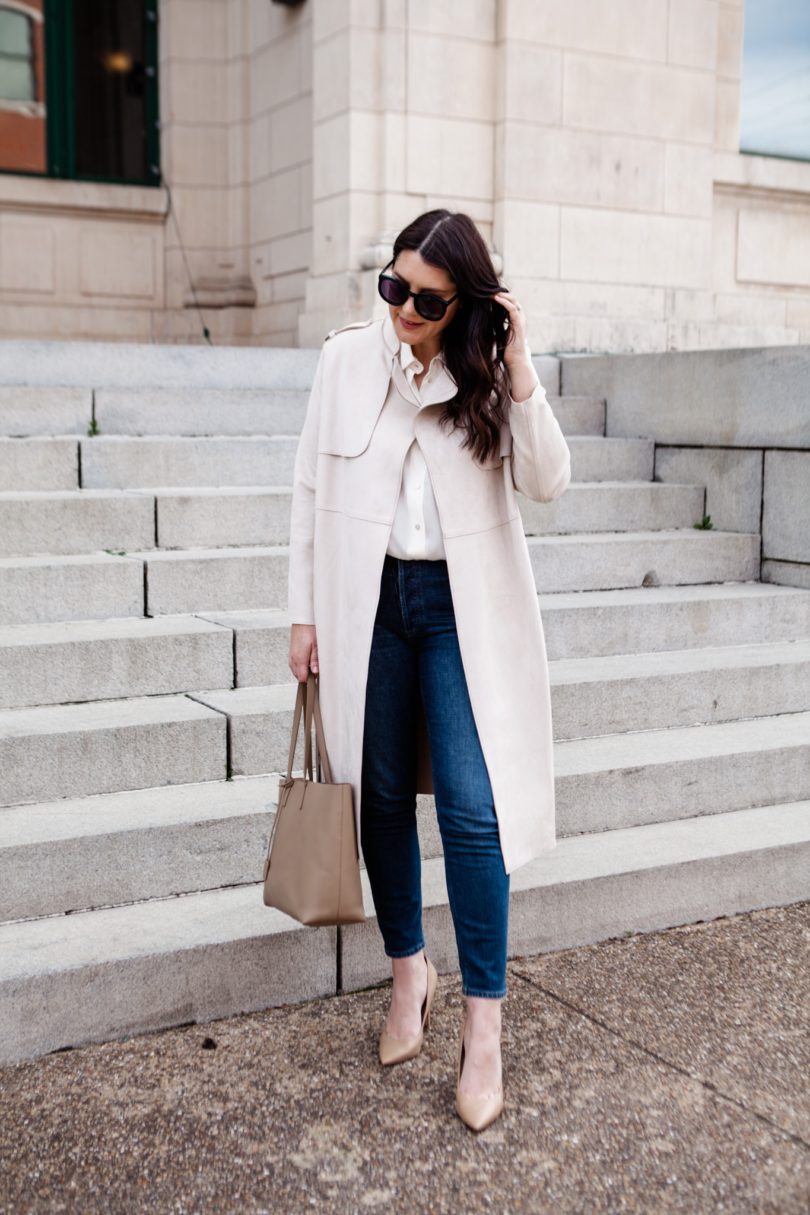 Please tell me I am not the only person feeling this February Funk. I've just gone ahead and labeled it because it happens every year. Might as well have a name if it's gonna show up at my house, right? But this Feb Funk is getting old, Mama needs her sunshine. But if I can't have sunshine, I'll take a new coat. That brightens up my day and at least my wardrobe, right?
I found this faux suede trench coat at H&M of all places. I haven't darkened the doors at that place in years but a few people had recommended a try-on there so I went and gave it a shot. I was actually really pleased with not only the styles that I found but the fit. I didn't feel like it was as mis-sized as it has been in the past. This jacket is this really cool faux suede fabric and it is just a really cool piece. High quality for H&M, too. It's the right weight for right now too, it's thick so it keeps the wind / cold out but it's not an overwhelmingly warm coat. If I told you got this at Nordstrom, you'd believe me. You'd probably also believe me if I told you that I ran 2 miles this morning too and I didn't. So you know…
You can find this jacket under $60 here!
I have been absolutely living in neutrals lately. How about you? Are you excited for the neutrals or ready for the colors of spring?