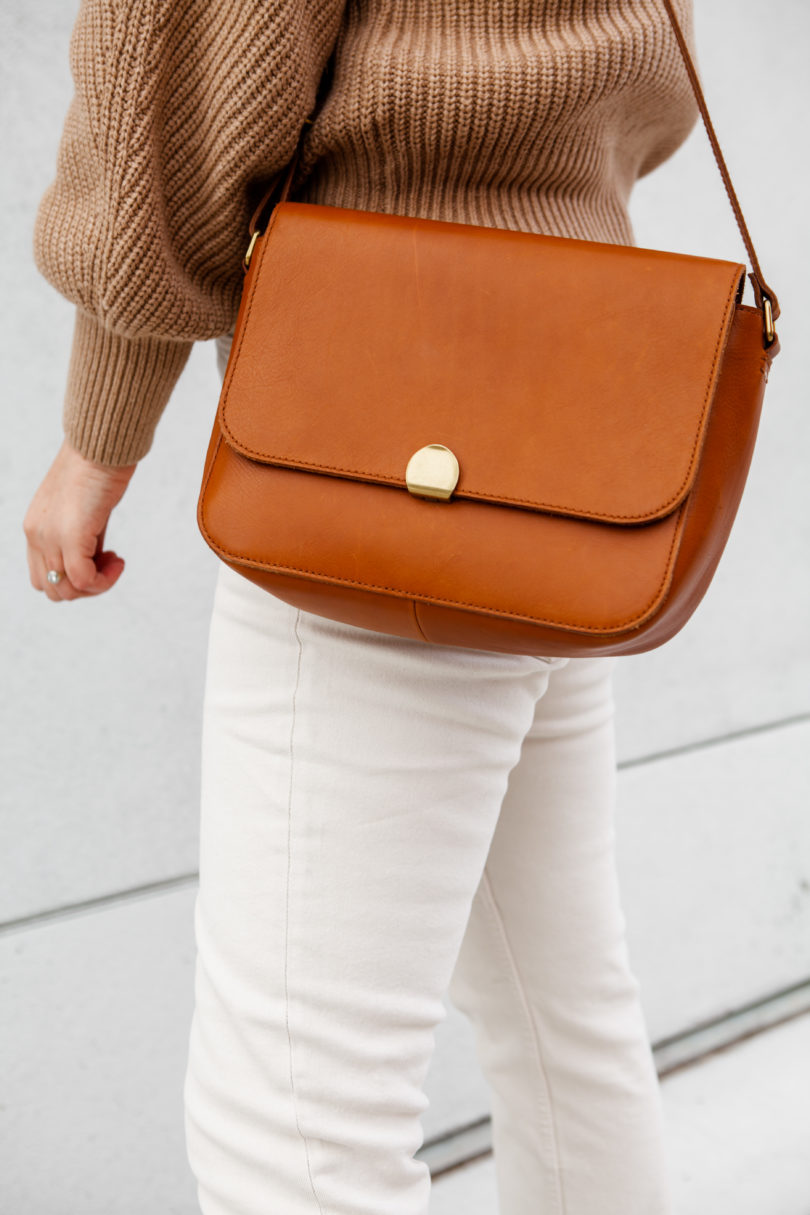 I got this bag last November from Madewell and it has slowly started to become my everyday, go-to bag. I've had a few questions about it so I thought why not just make a full post and review!
Before I get too far into the post, I wanted to mention that it's 15-20% off right now if you're a Madewell Insider or Icon. I'm not quite sure of the differences but I do know that the 'insider' is that you have an account with Madewell.com and you receive emails. You can read details of the sale here!
Size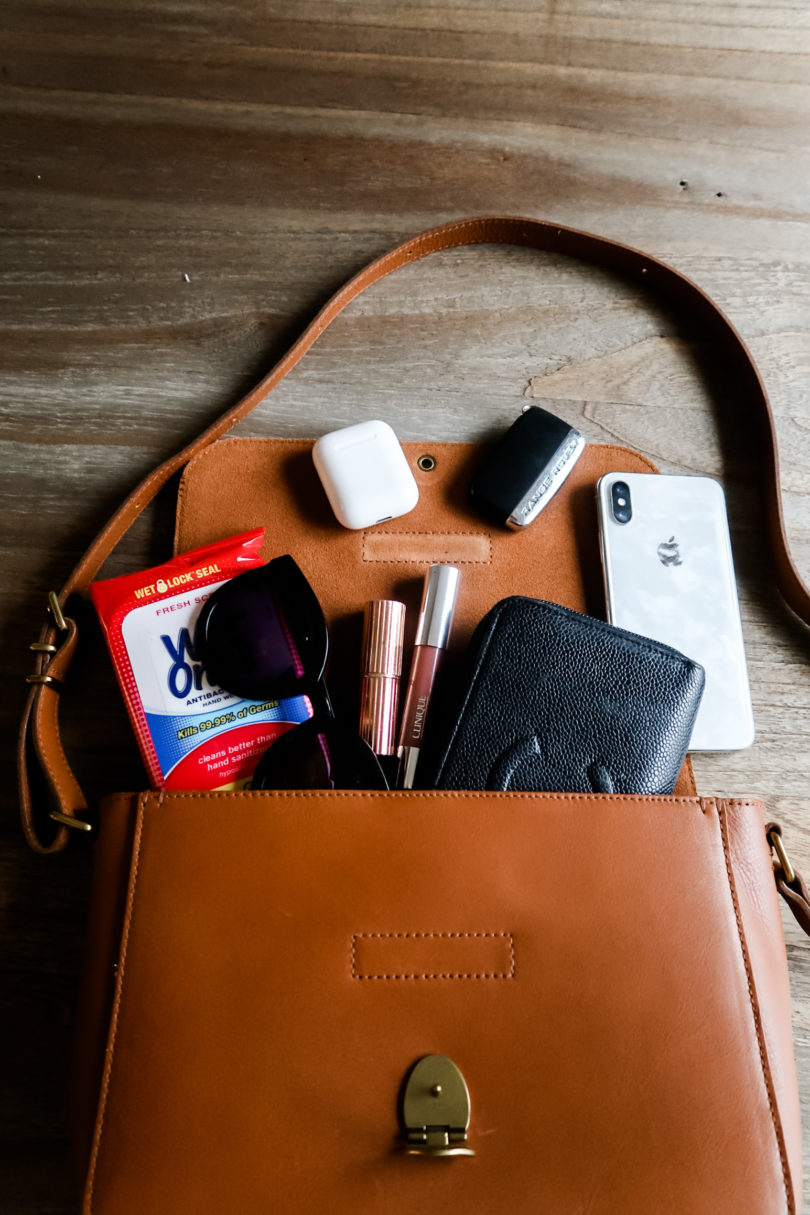 So this bag is a great option if you need a mid-size bag. It's not too small, so you can fit most things in it but it's not so big that you lose your keys or lipstick. You know the deep dive? There's no need for that with this size bag. It's a nice weight as well, it doesn't get too heavy and you can't put so much stuff in there that the leather gets bent out of shape.
I wanted to show everything that I can carry in this bag! This feels kind of like a 'what's in my bag' but really this is what's in my bag. Plus usually a stack of rogue receipts that I don't need anymore and some crumbs. So please know that this purse holds a lot of crumbs, if you're a mom I know this will soothe your soul. You can see above everything that comfortable fits inside of my bag.
Quality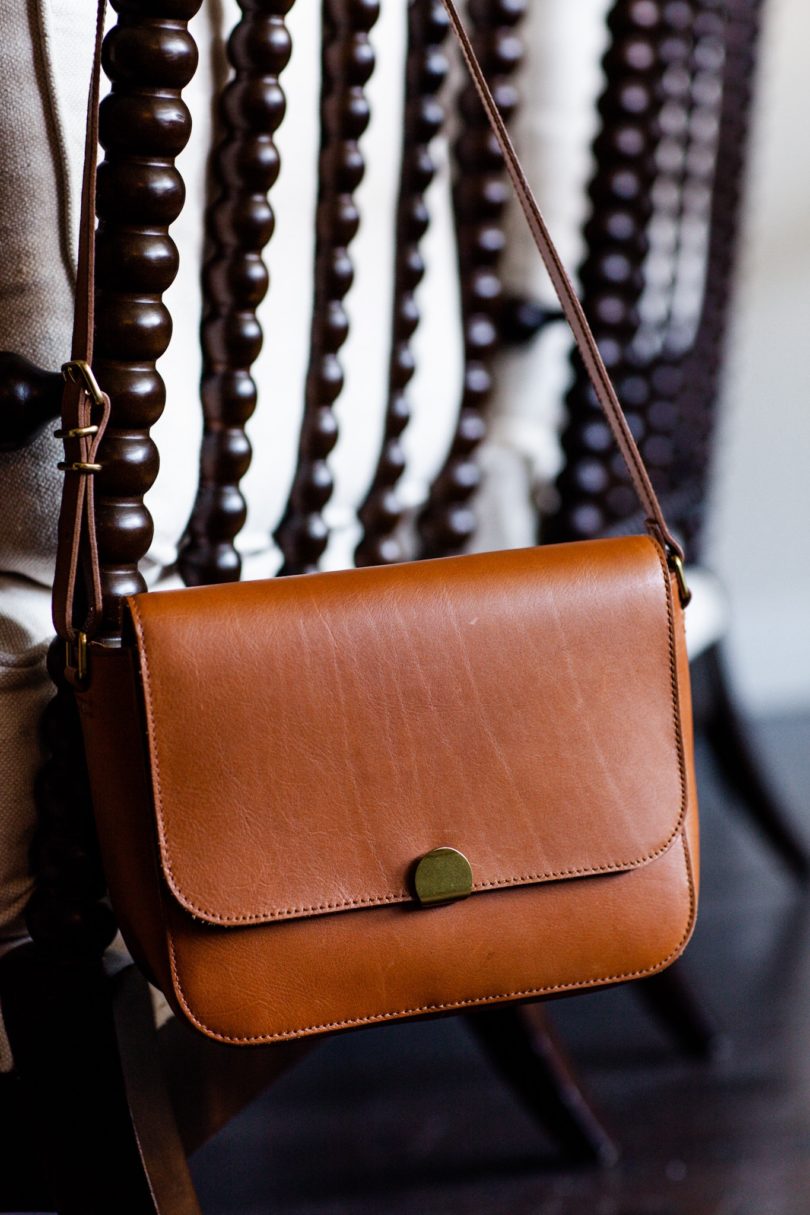 This bag is the exact same leather as the Madewell Transport Tote if you are familiar. It is a soft but structured leather, so soft to the touch but it holds it's shape. It does scratch a little bit with wear but it kind of 'buffs' out naturally as you keep wearing it. I don't notice a ton of scratching but this type of leather is prone to scratches. Again, if you've ever had a Madewell Transport Tote it ages the exact same. Maybe a bit more on the edges because it has more curve, but same aging. Great quality.
Price / Value
For the price of this bag, it is a bit more expensive compared to the size of the Madewell Tote. But this purse has a closure, an inside pocket and an outside pocket in the back for convince. (I like to stick my phone in this pocket for a quick-grab solution.) I think it is well worth the price as this leather will last for a long time.
Style
This purse is definitely has a more casual / denim feel. It almost feels vintage in a way. I don't necessarily reach for this bag if I'm wearing my gym clothes / atheleisure but I do grab it if I'm in my denim or casual looks. A good rule of thumb for this bag is that if the shoes match, then it's a go. So if I'm wearing my brown or tan booties, nude heels or flats, or any casual brown shoe with denim then this is my go-to bag.
Wearability
This bag would be great to travel with! Hence the name, Abroad. Those Madewell product namers sure are good. It's also great just for commuting and for everyday. It's easy to pack, grab and the access is easy. I also love a crossbody option for when I'm out shopping. If my hands get full or I need to be hands on with Gemma, I can just toss this strap over my body and I don't have to think twice about it.
***
If you have this bag, let me know your thoughts on it thus far!