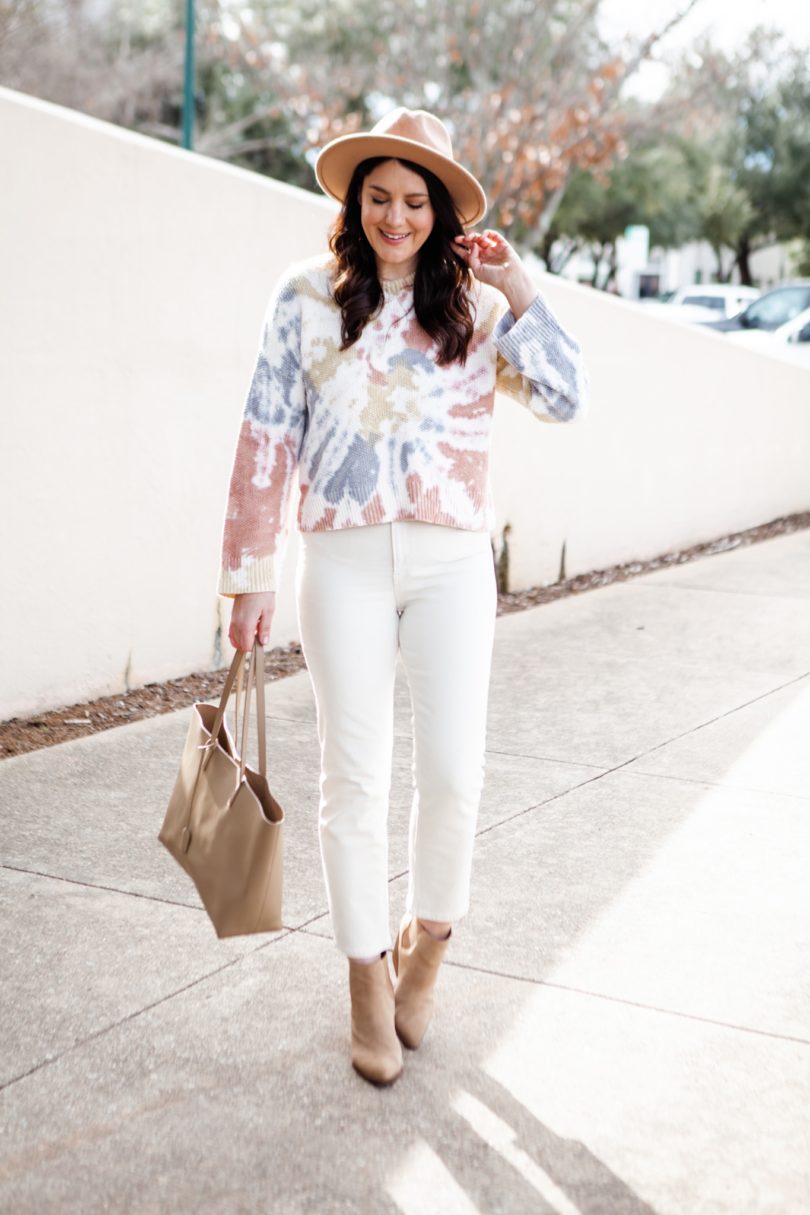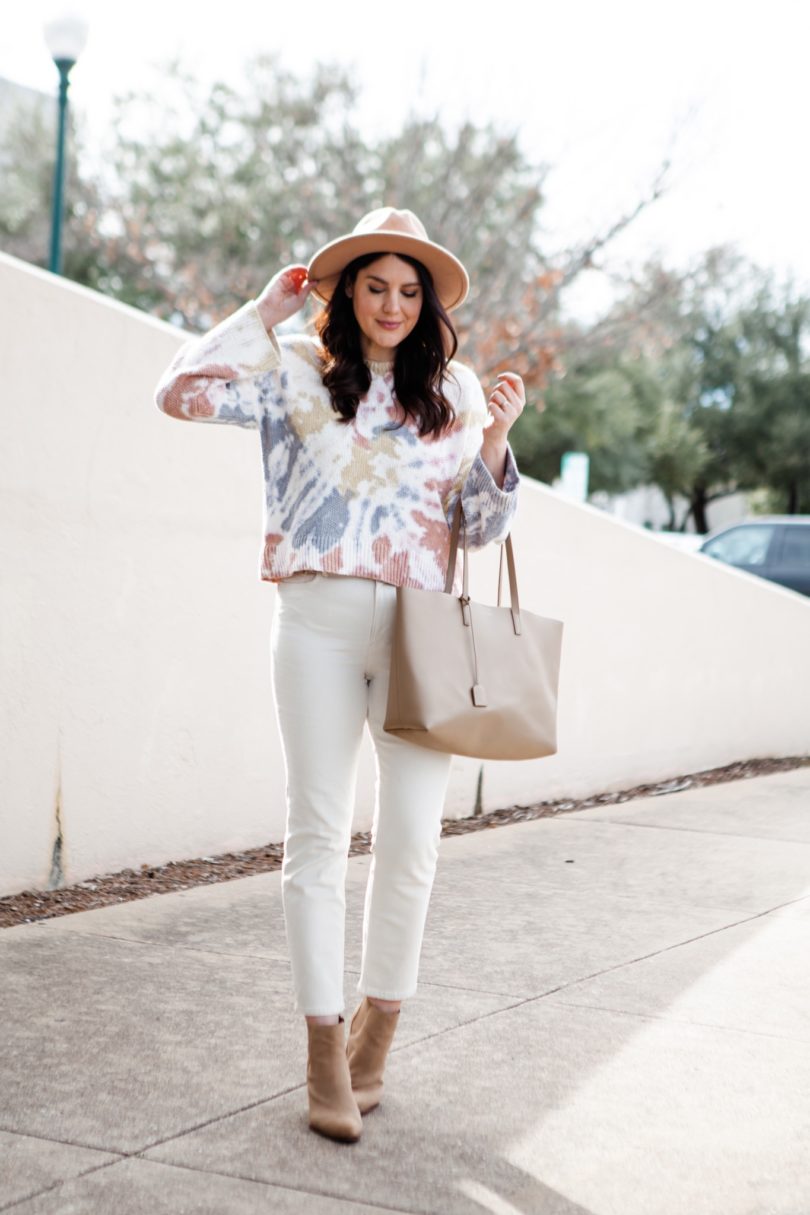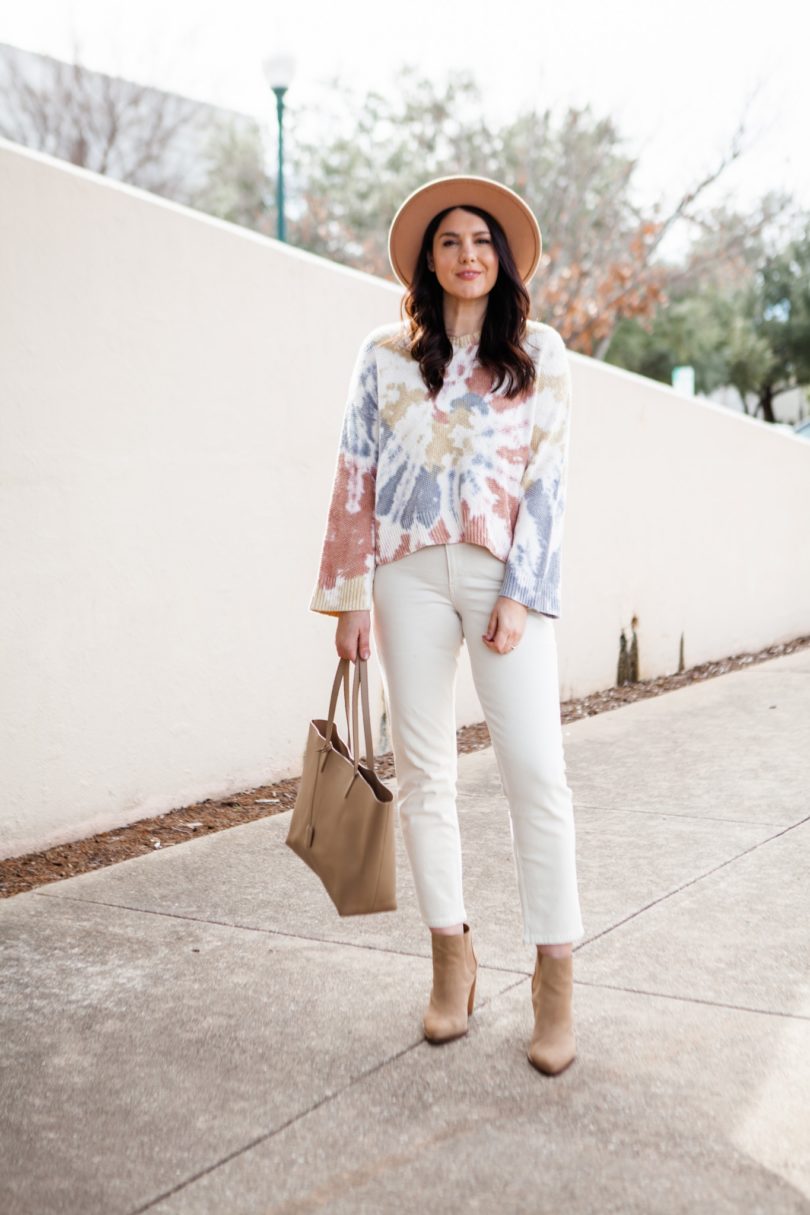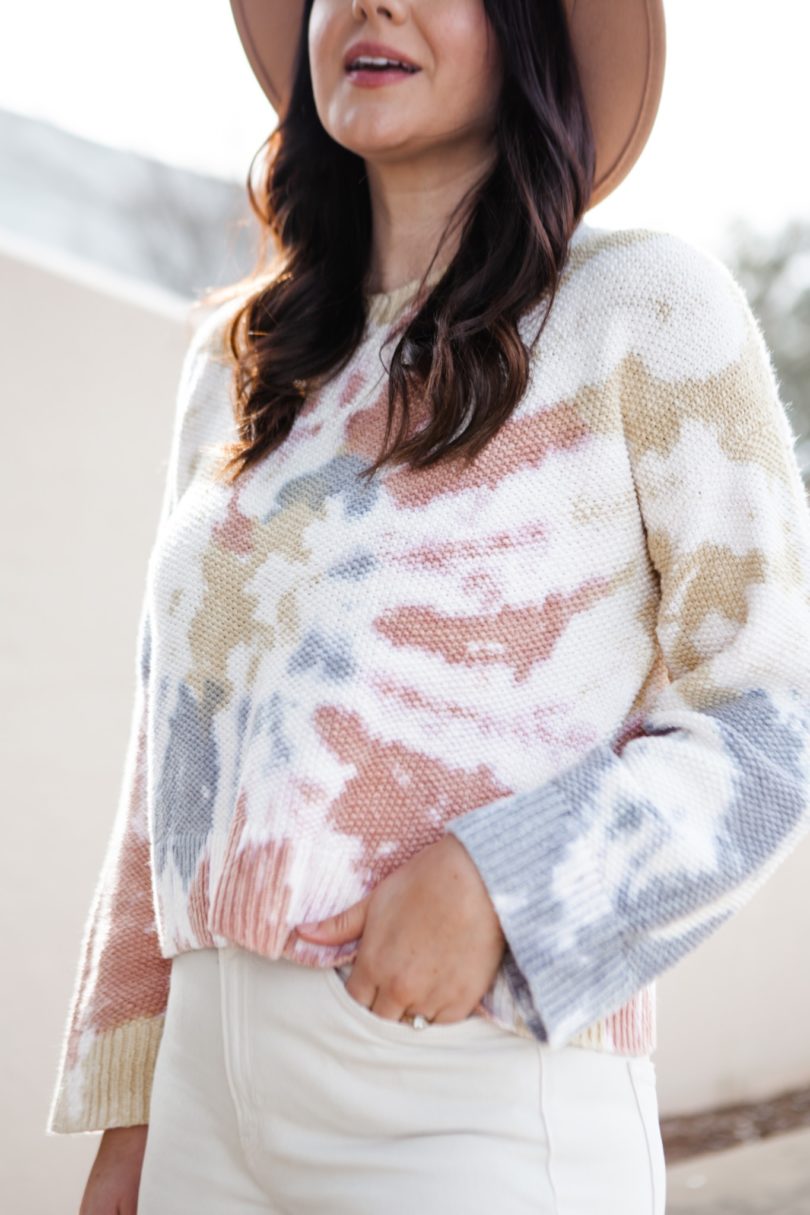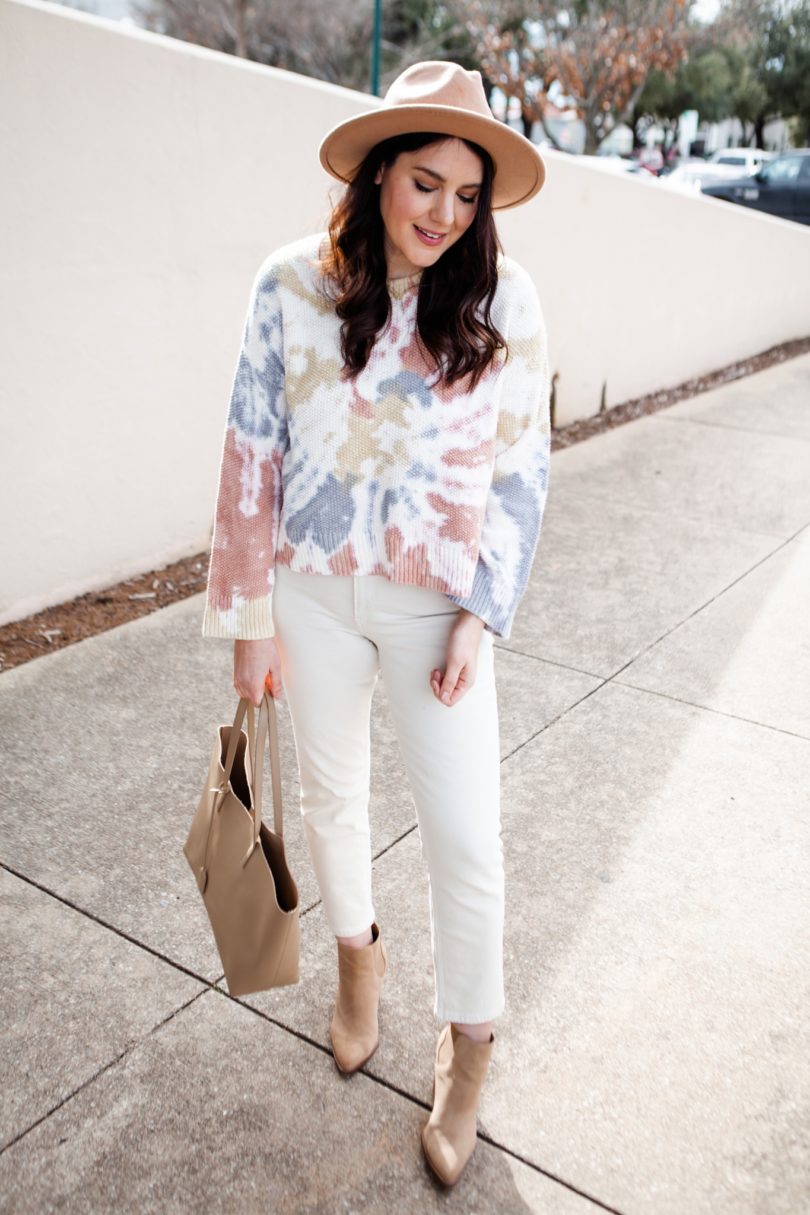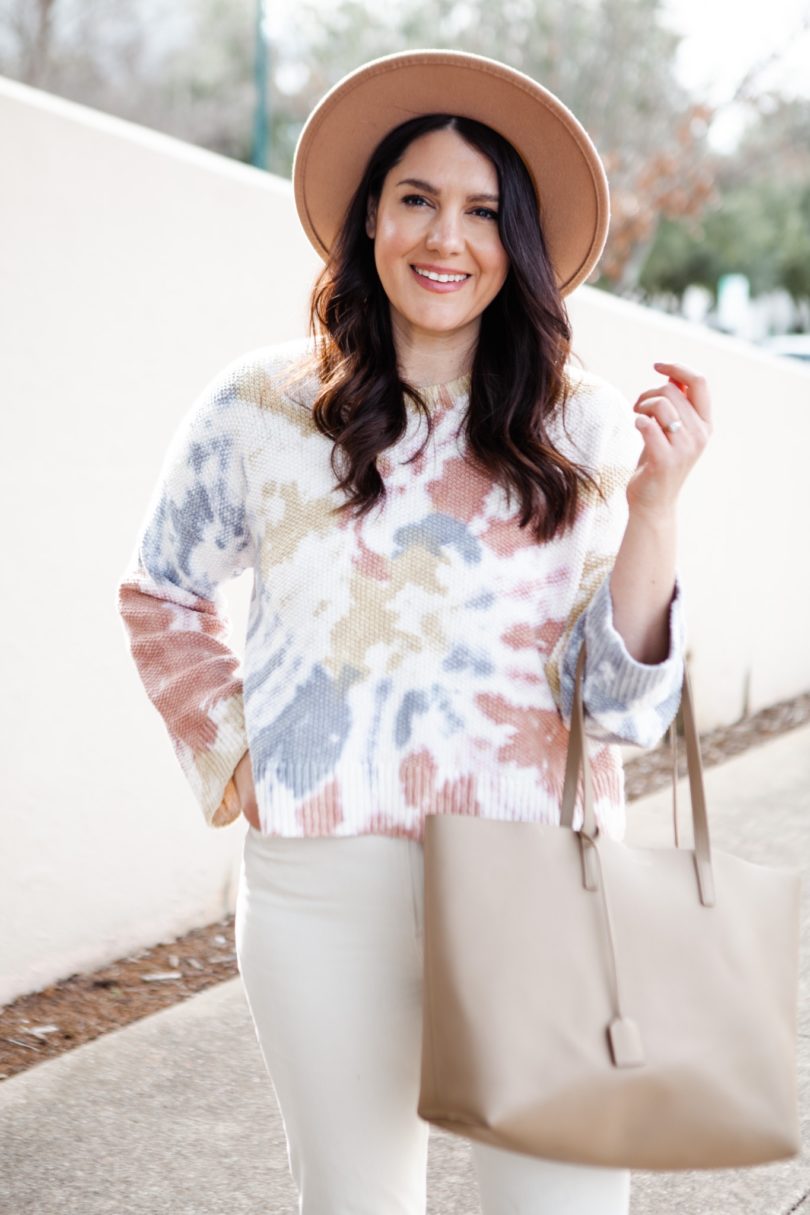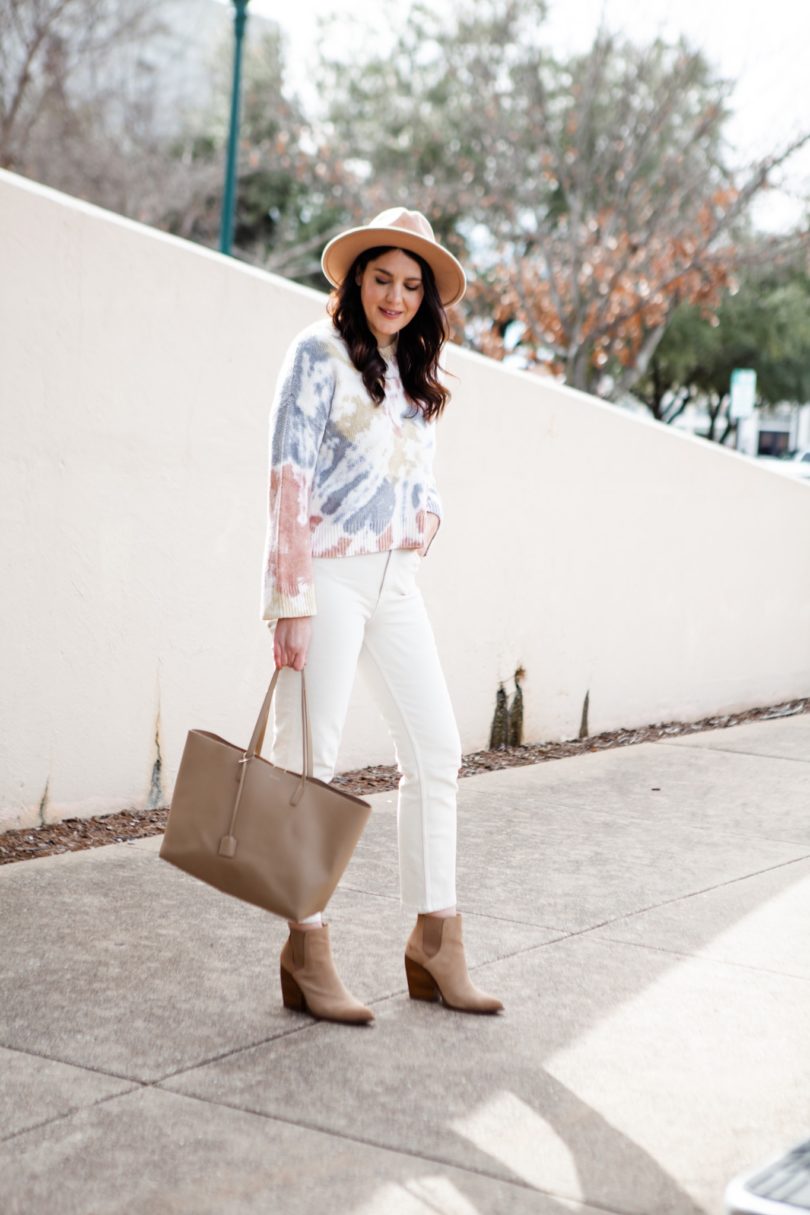 Have you noticed the tie-dye trend popping up again this spring season? I saw it coming last spring and summer and this 90s child loved it but was a bit weary about it. Was this something that would last for multiple seasons? Well after seeing this trend come on strong for a while now I DO think it is here to stay for a good while. Like an exchange student who extends their visa to travel a bit more. I found this tie-dye sweater from Madewell and just loved it so much. It's the perfect almost spring look and of course can go work now into late spring. (also if you aren't a fan of the white jeans, this sweater looks great with regular denim too!)
You can find this sweater here!
It looks like Madewell is still having their insiders / icon sale so if you are signed up with their emails / account then you'd an get 15-20% off!
I have a lot of questions about my hat from Amazon. It's absolutely been a favorite since last summer. It's not quite as 'pink' as it comes across in photos sometimes. It's the A-Camel color and it is more of a light tan. I can't explain the blush tones coming off this hat. Maybe it looks at life with rose colored lenses you know? 😉 Anyways, you can find this hat here!