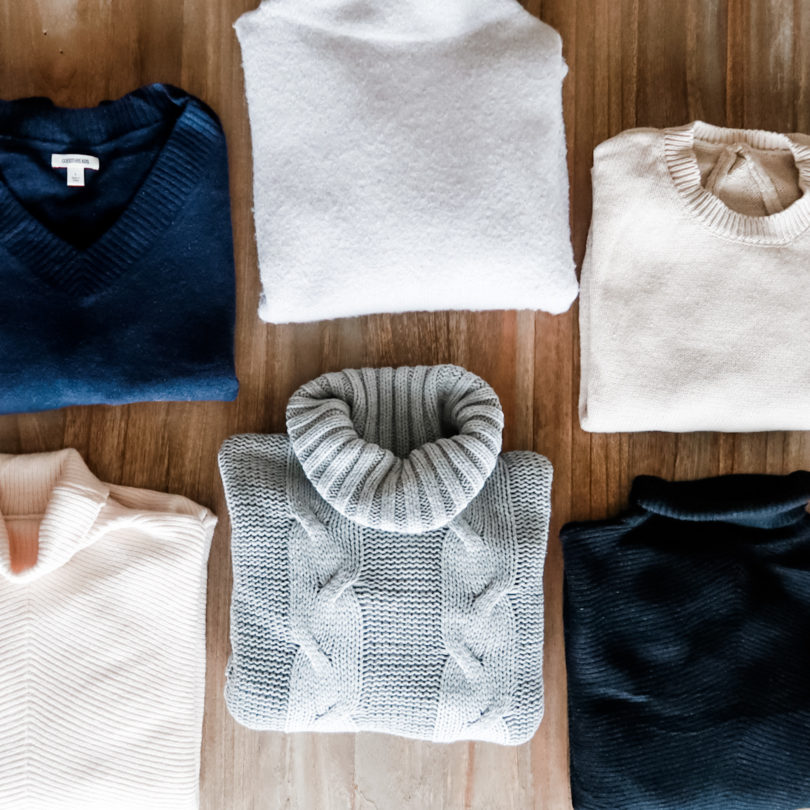 Much to my surprise I have found a few of my favorite sweaters via Amazon this fall and winter. Usually each winter I'm looking forward to what's the newest from Free People (as I'm always a fan of their loose, flowy sweaters) or you know I just roll the dice at Nordstrom and say 'surprise me' and find a few favorites there, too. But I have to admit – Amazon got me this winter. I've shared most of these on here but since blog posts get buried I thought I'd round them up for you so that they are in one nice little post here.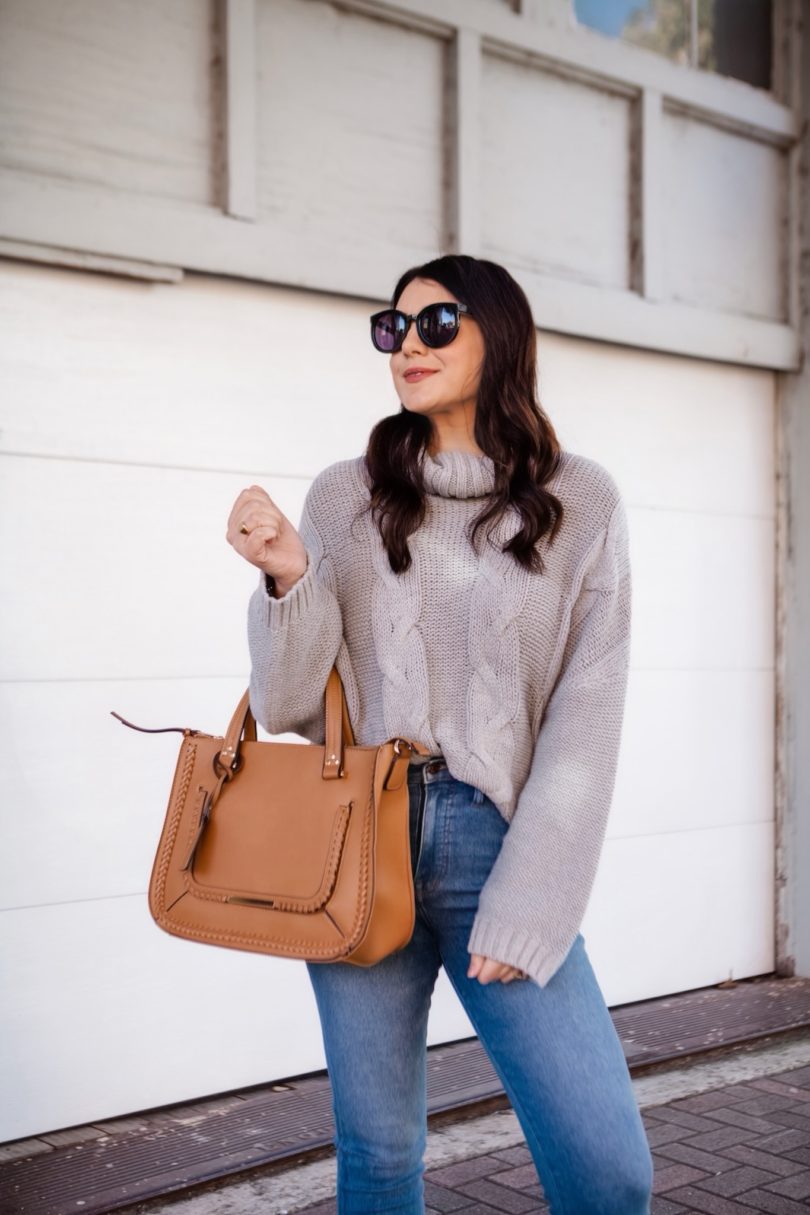 I sized up to a large because I wanted it to be extra loose fitting and I'm so glad I did. It fits exactly how I envisioned — loose but a bit cropped, can be worn alone or layered as well. The color is a nice neutral grey. (I bought the shade Grey A) I would say it's 4/5 on the quality scale, as it isn't the softest of all sweaters but it has held up well in the wash and through multiple wears.  Find it here.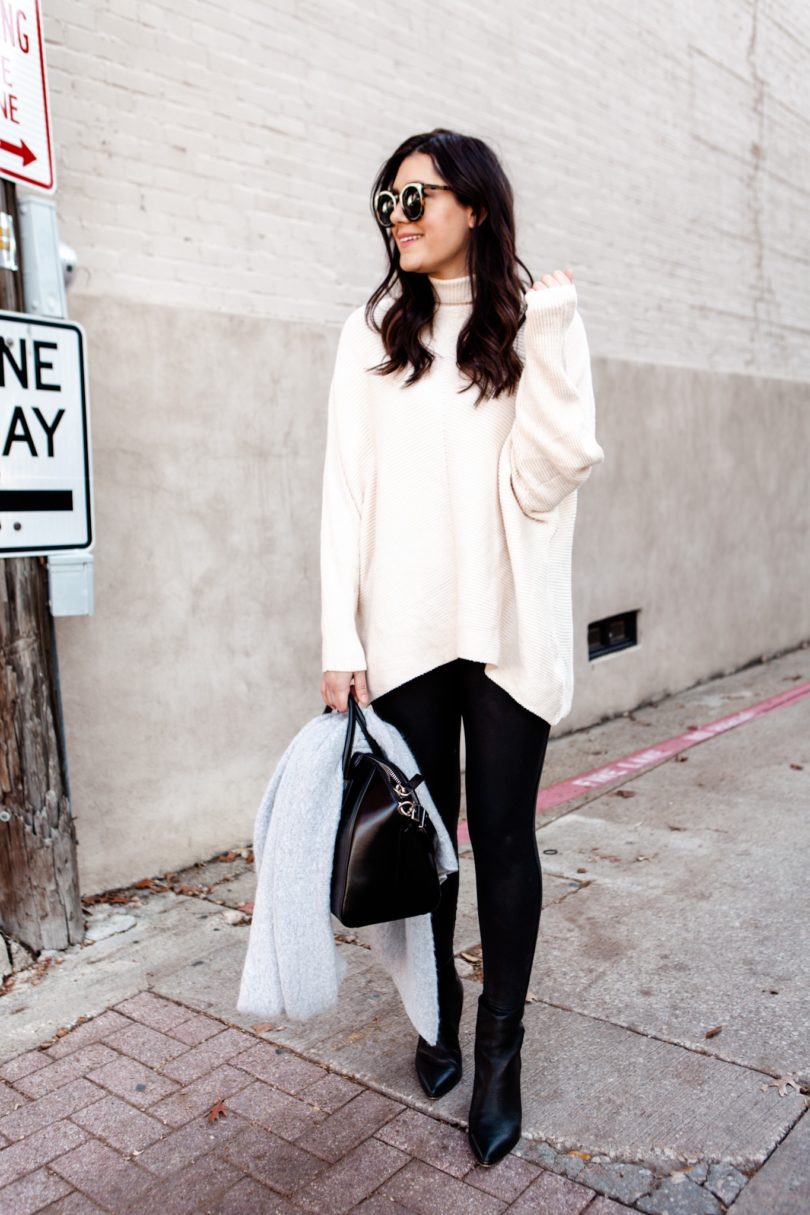 This one is hands down one of my favorite sweaters I bought this year. I ended up buying in black as well. I started with the khaki color (but it shows up at your door as ivory, promise) and then realized that this silhouette would be even better in black. I was correct on that assumption — don't you just love when that happens? I sized up to a large because I wanted more length but you certainly don't have to! In fact, I would only recommend this if you are taller and have a larger chest but other wise it fits loose. Think Free People type of fit here, so stay TTS. 5/5 on quality! Find it here.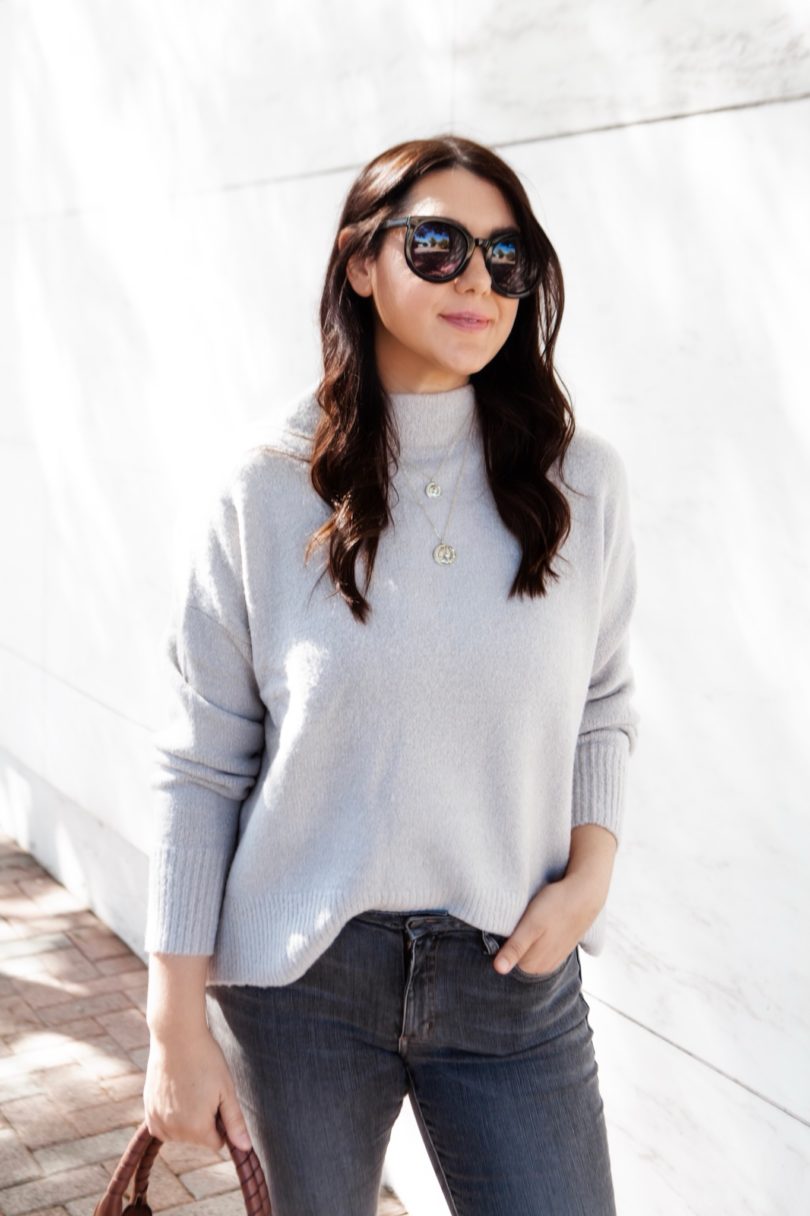 I absolutely love this sweater. It is a more purple-ish grey color and it's a soft almost boiled wool type fabric — but it's not itchy! It's so soft and cozy and when I wear it I never want to take it off. I like to wear it with denim or leggings! I have the medium and it fits perfectly. It washes out well too — I wash it on delicate and lay it flat to dry and it dries very quickly! 4/5 on quality just because it pills a little bit under the arms but that's expected. Find it here.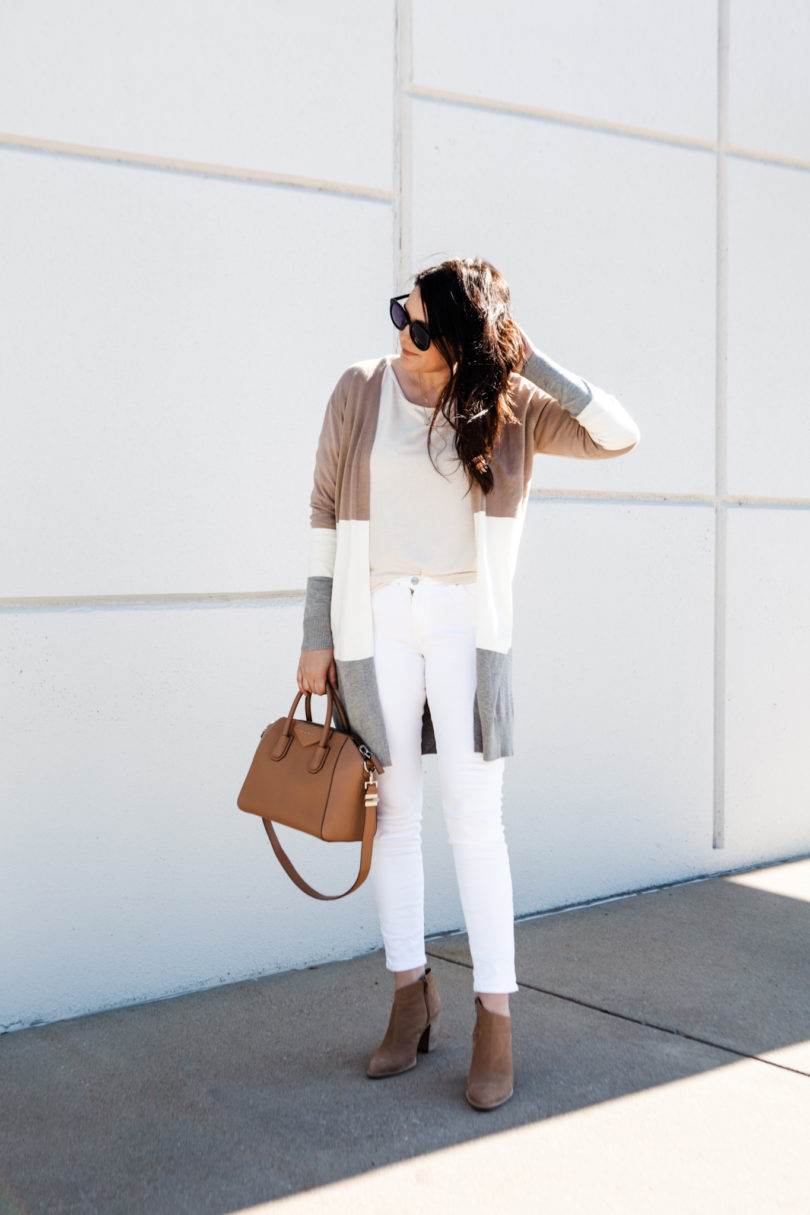 I have loved this lightweight but structured knit cardigan. I am blown away by how well made this cardigan is and I've received that review from a few others as well! I am in the medium and it fits well! 5/5 on quality. Find it here.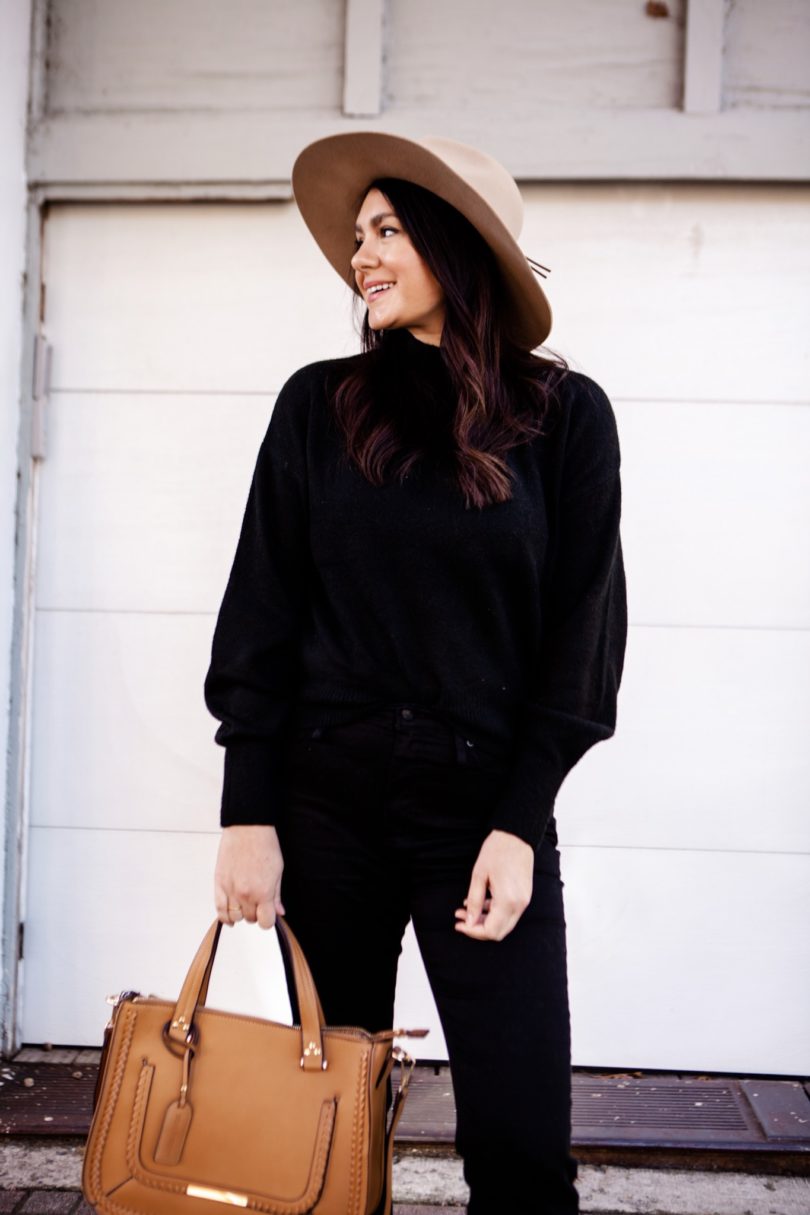 My last favorite is this super super soft mock neck sweater. I honestly could not believe how good this one felt, it was so soft — I was so surprised it was from Amazon! I got the large because I always tend to size up if it's a brand I am not familiar with and honestly I like this size. I would say 8-10 would be just fine in a large. 5/5 for quality! It's an amazing piece! Find it here.