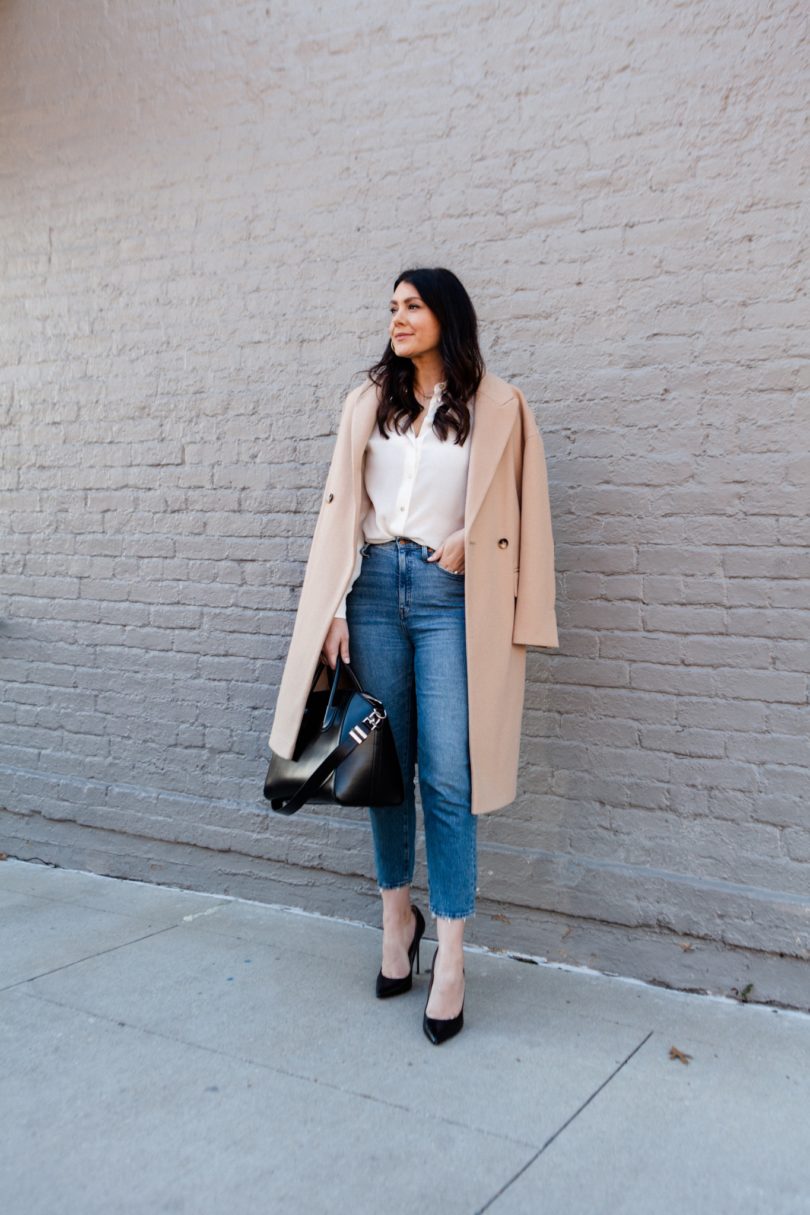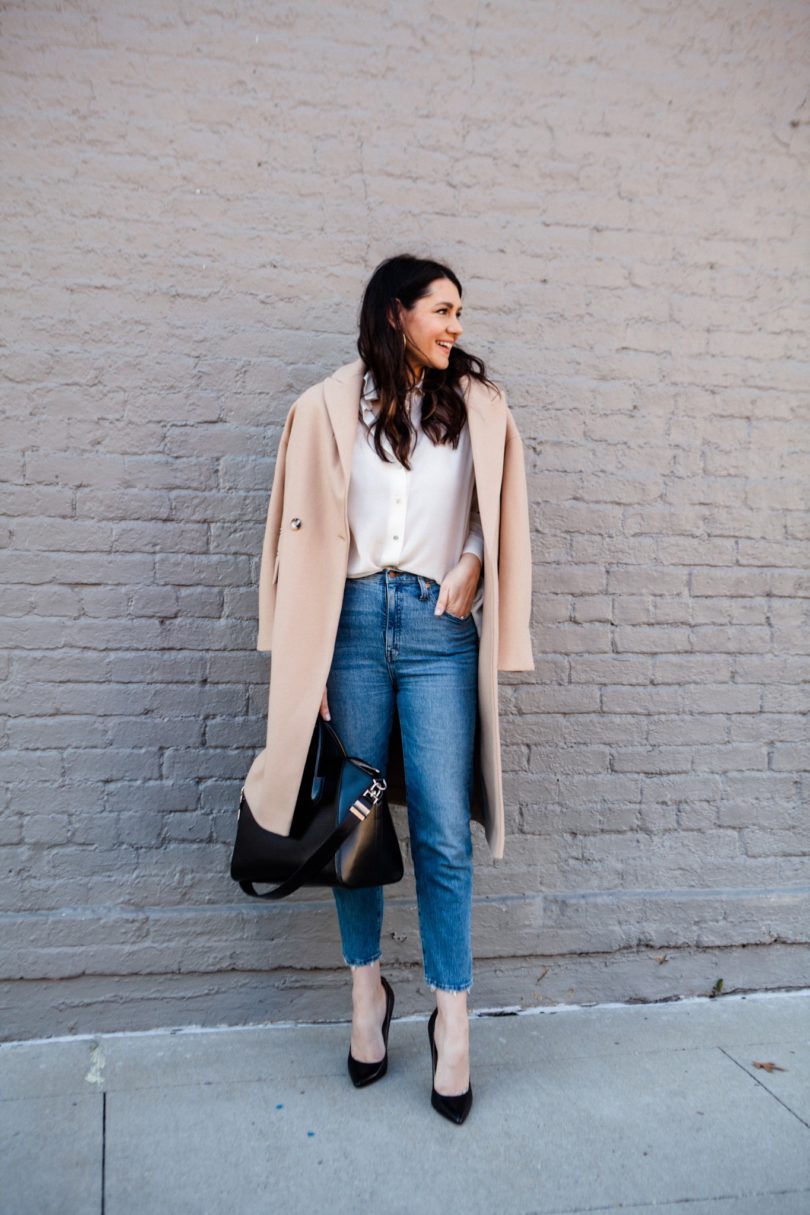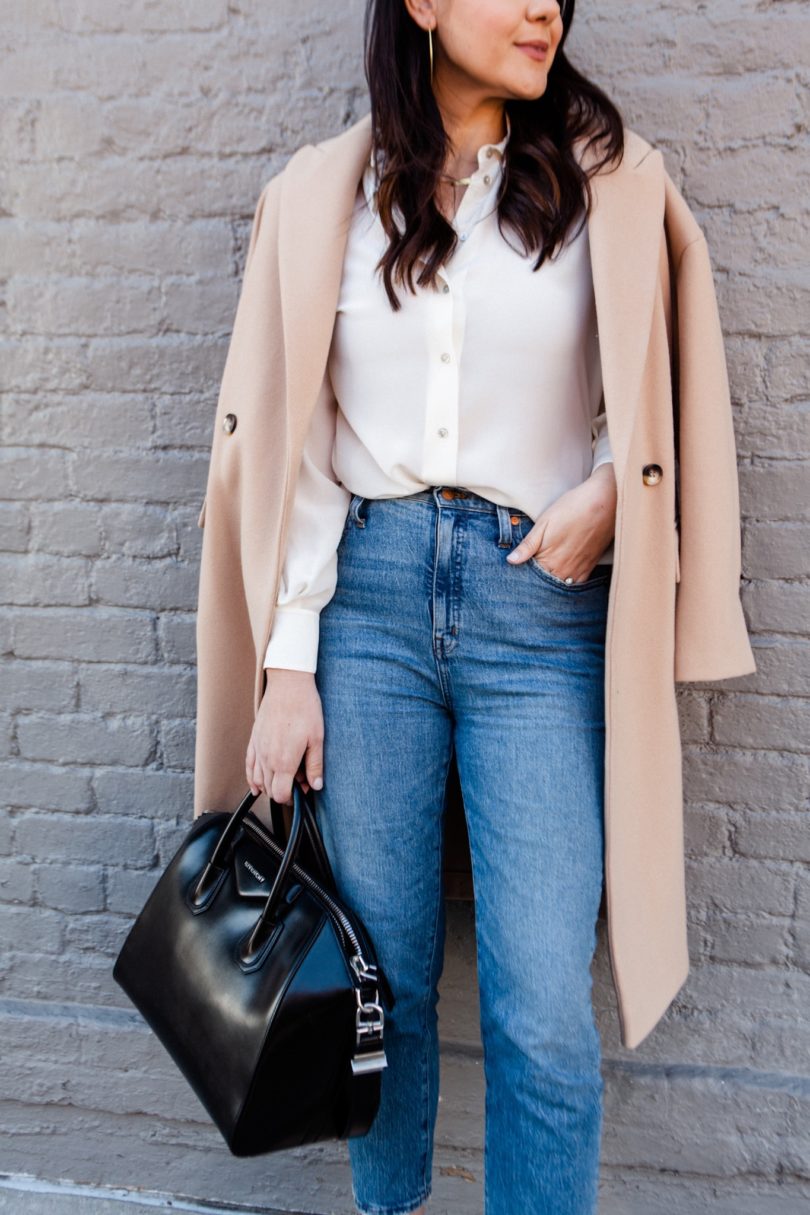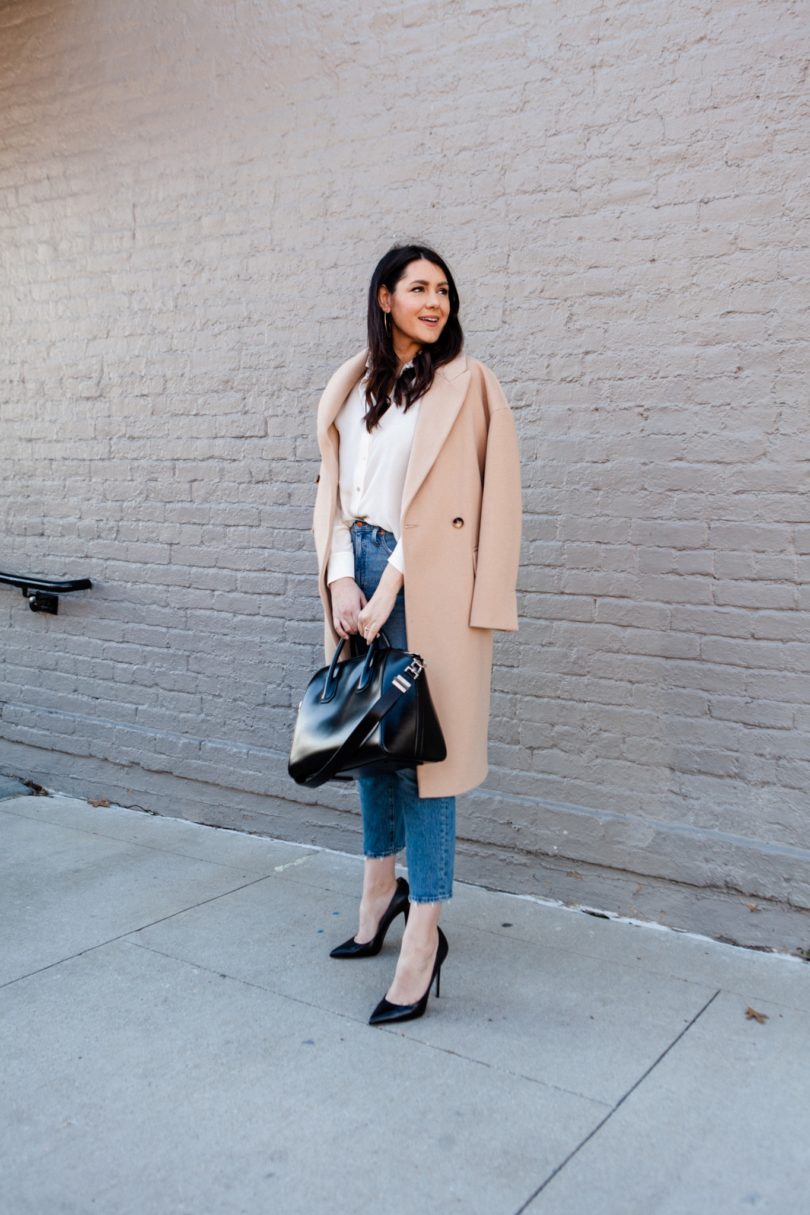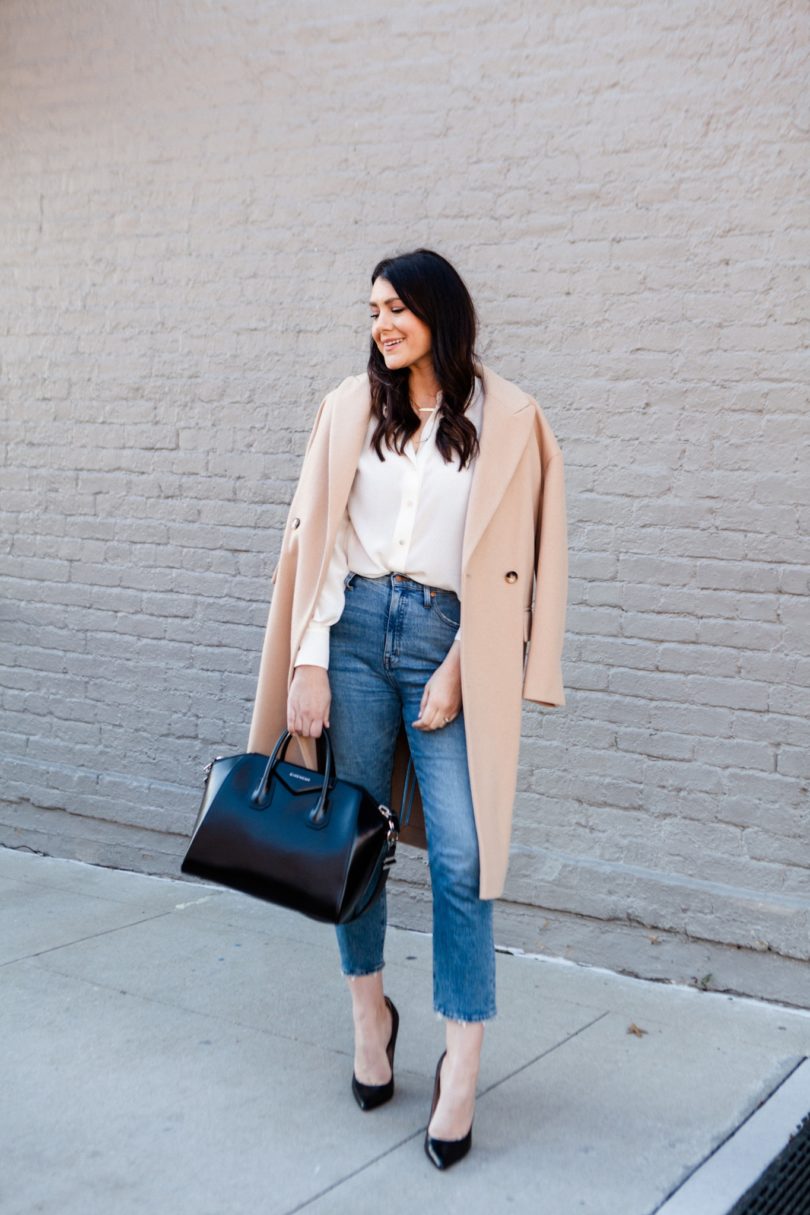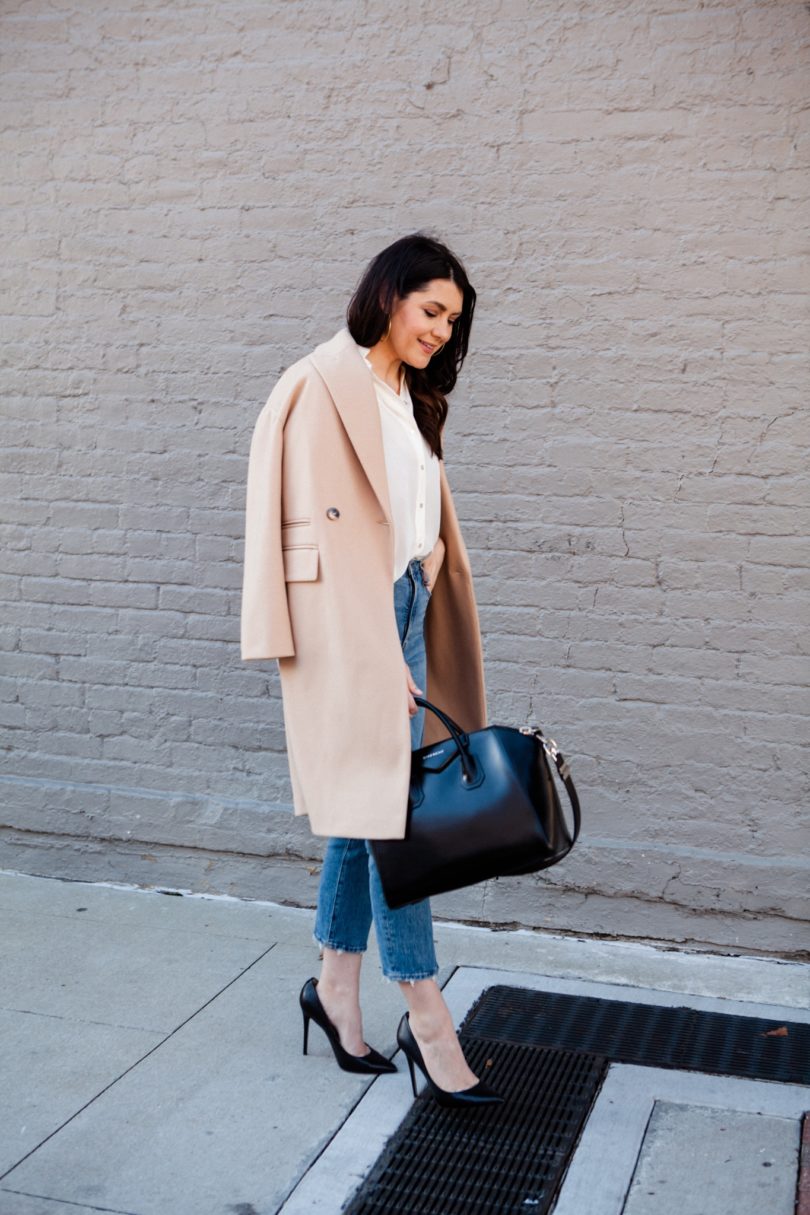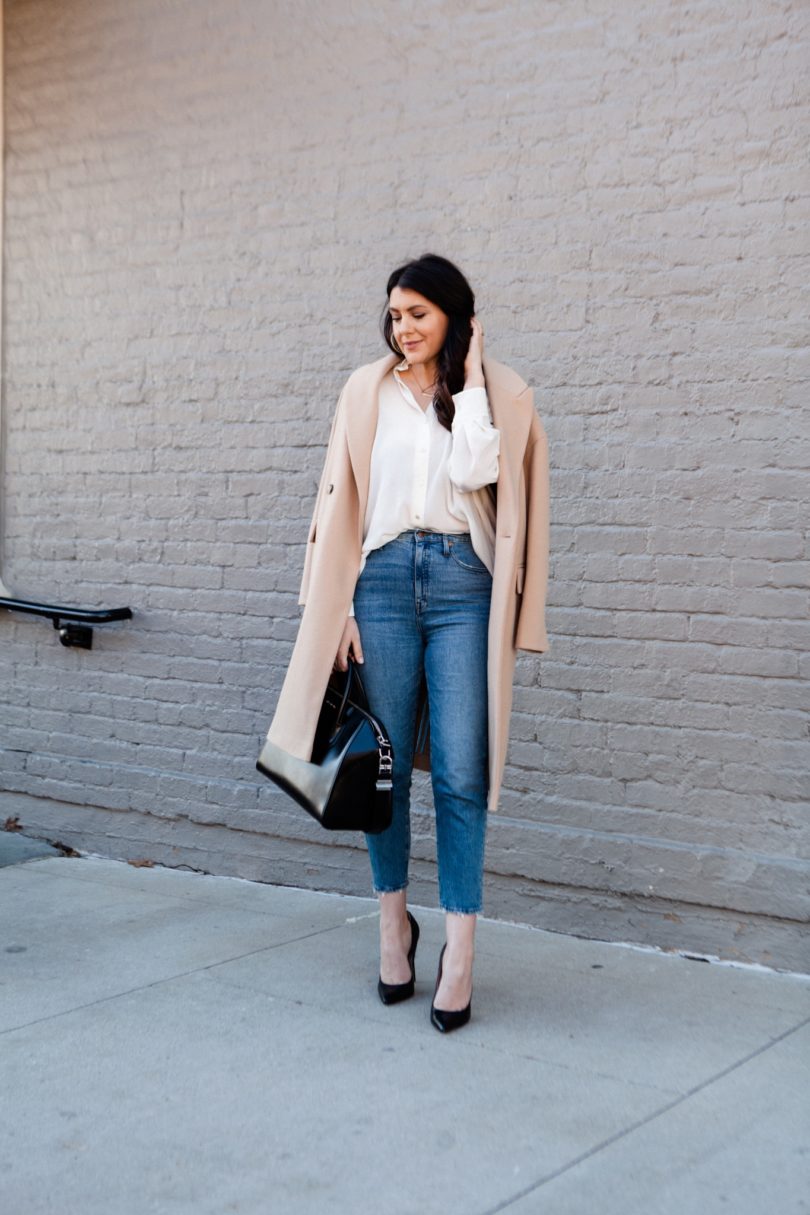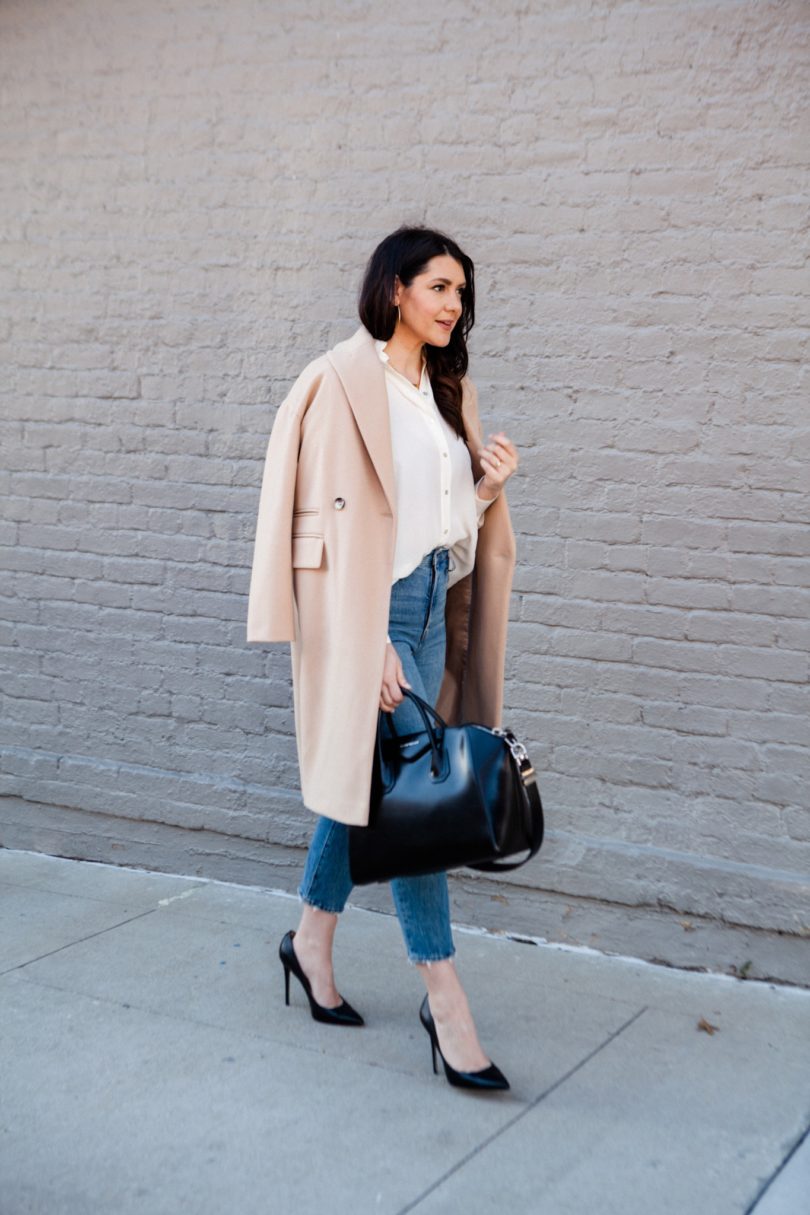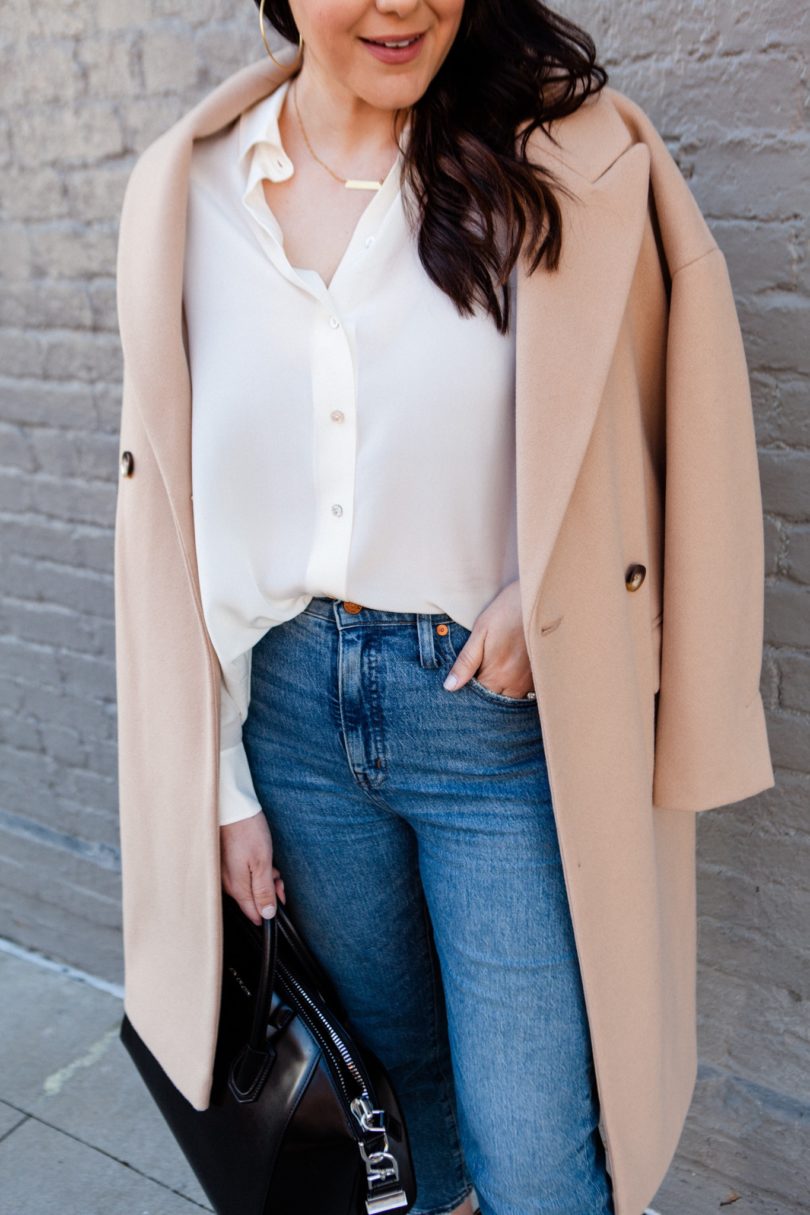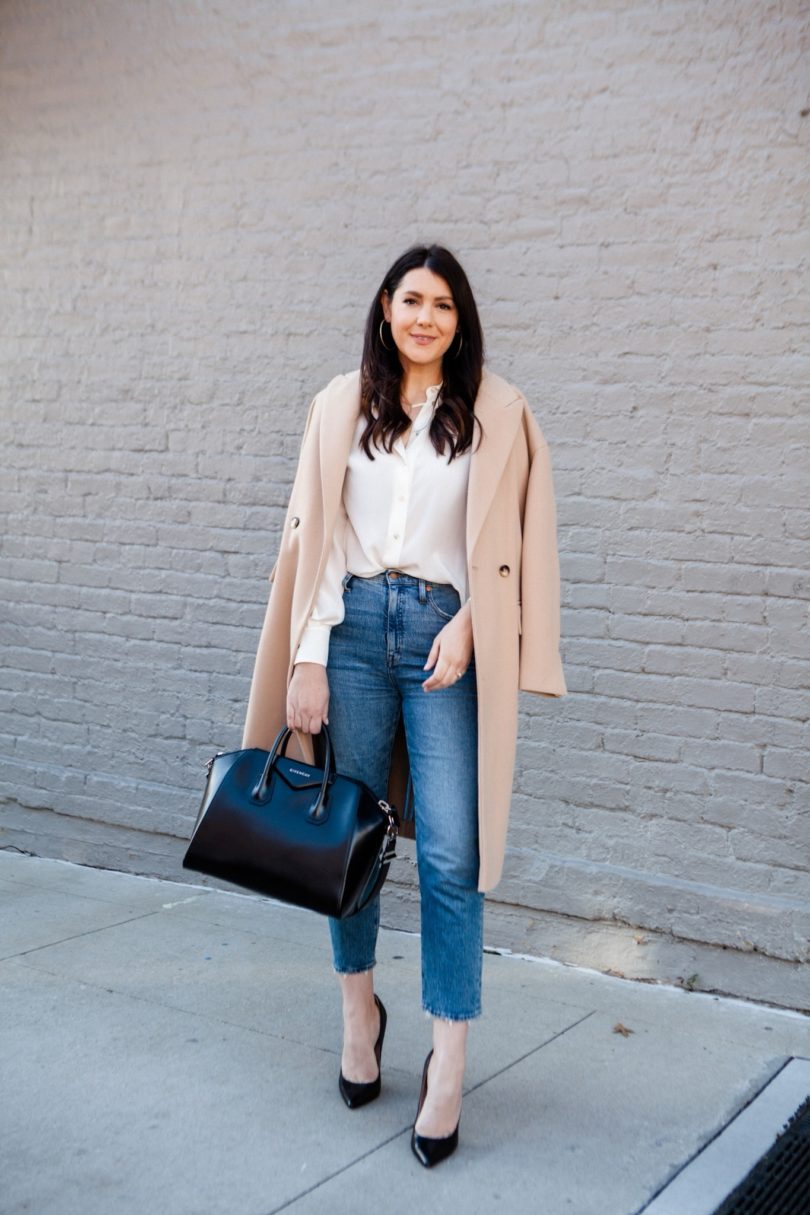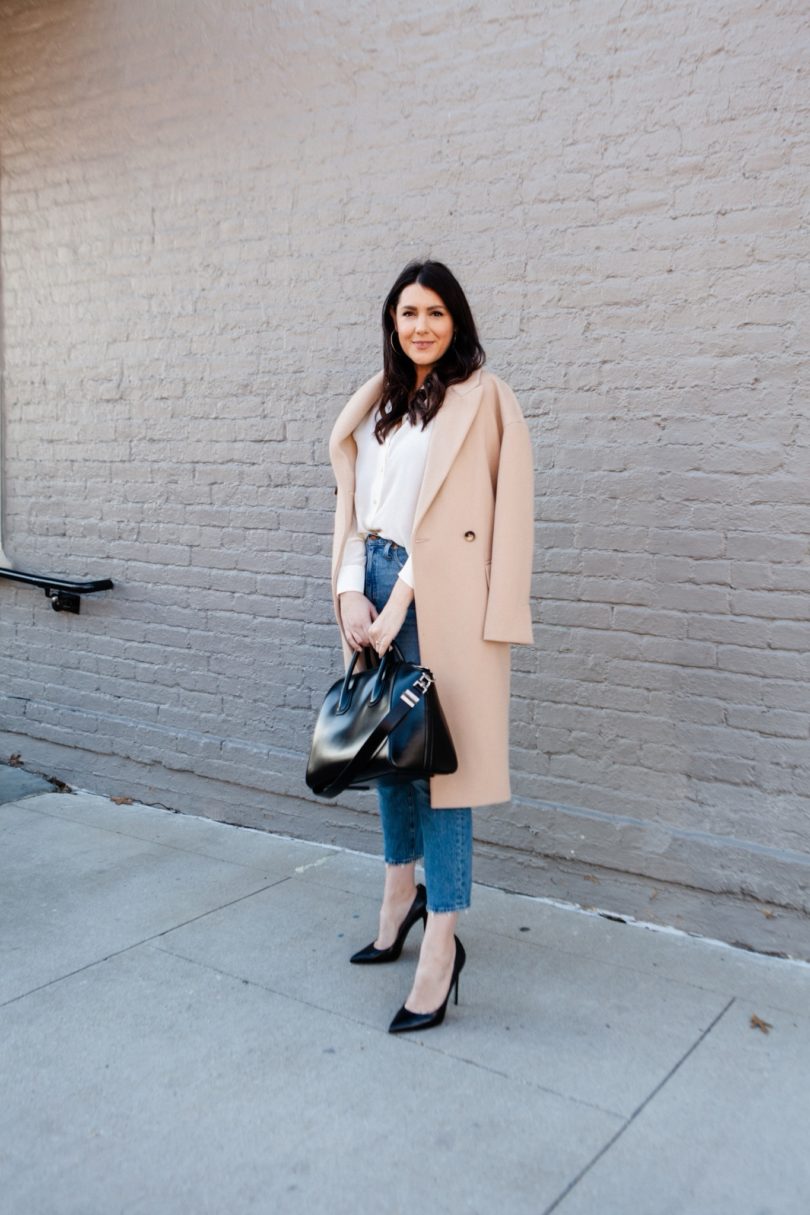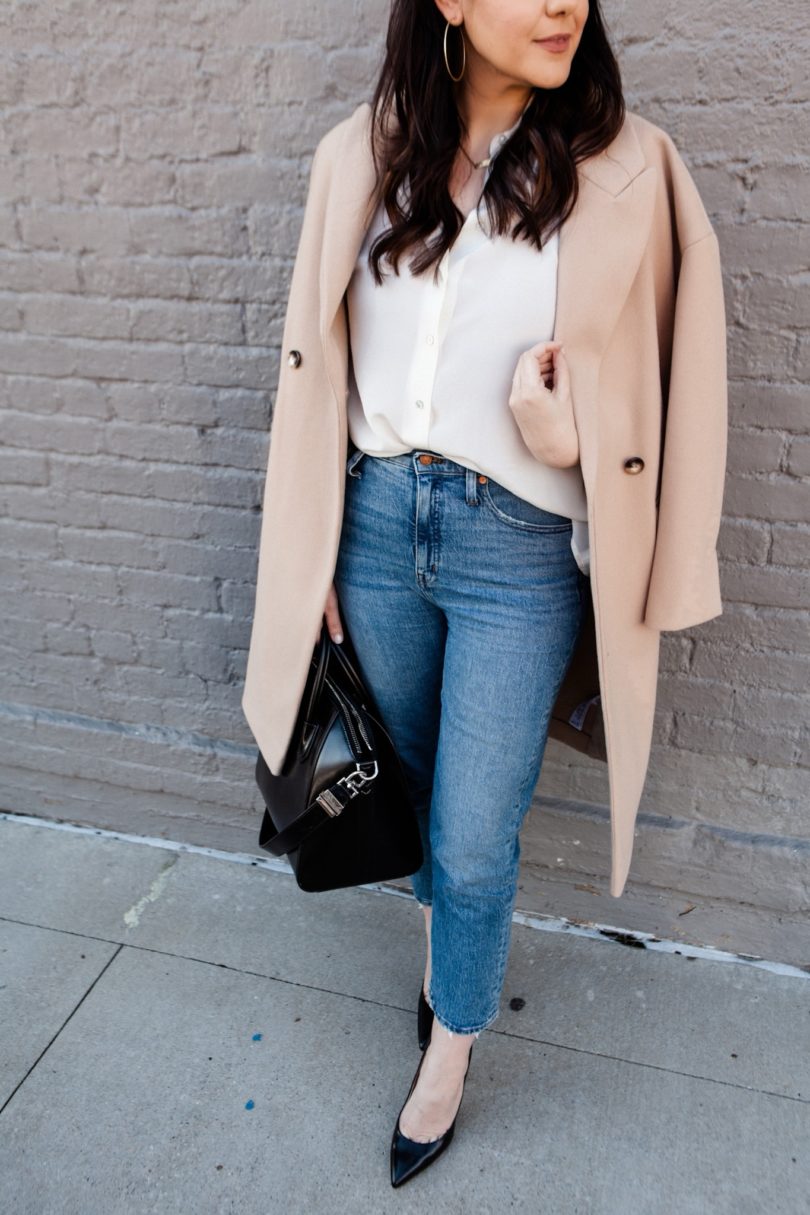 This year I want to really focus on building a wardrobe filled with classics. At the end of each year, I tend to look back over my outfits from the year (Can you believe I have almost 10 years of doing this?) And I see where I want my style to go the next year. Last year I was kind of coming back into style blogging in a colorful way. After being pregnant and then post-partum, etc. last year felt like a new beginning for me, if that makes sense. (I think most moms know what I mean by that.) I had lost the baby weight by that time and it just felt like clothes and style were new again. I found a lot of color in my wardrobe last year and found a lot of great denim. (Especially from all of those try-ons, whew!)
But this year, I want to focus on classics. There are so many great basics that I want to find and the first one that came to mind was a great classic camel coat. I have been eyeing this one from Nordstrom since last year and it goes in and out of stock and I finally snagged it while it was in stock! I am in the US6 here just based on reviews, it was a bit oversized and I'm so happy I went a size down. This size 6 fits like an 8, for sure. You can find this coat here!
I found this silk shirt last December and honestly I'm so glad I did. It's such a nice surprise from Topshop, random right? And it's really silk. Usually Topshop is polyester but this is 100% silk! I am in the US8 but it fits oversized for sure. I would recommend sizing down if you are smaller on top or shorter because this ends up being quite long. You can find it here!
Oh and speaking of classics, I'm bringing back the heels this year. I've gotten so used to my flats and booties and sneakers that I through I'd shake it up a bit more this year. Also these heels have a 4.5 inch heel. I KNOW. I did NOT mean for that to happen but here is the thing — I DO NOT READ PRODUCT DESCRIPTIONS. I am like a child with a pop up book — who needs the story? Just look at these photos! So I liked the look of these heels— still do — and when I got them in I was in for a surprise. Four and a half inches is HIGH my friends. But I really like them. I wore this outfit out to dinner and a movie with my cute husband of 12 years now (shoutout to anniversaries) and they were actually comfortable! I am a bit wobbly from being out of heel practice, but I was surprised for how comfortable they are! You can find these here and a smaller heel but same style here!