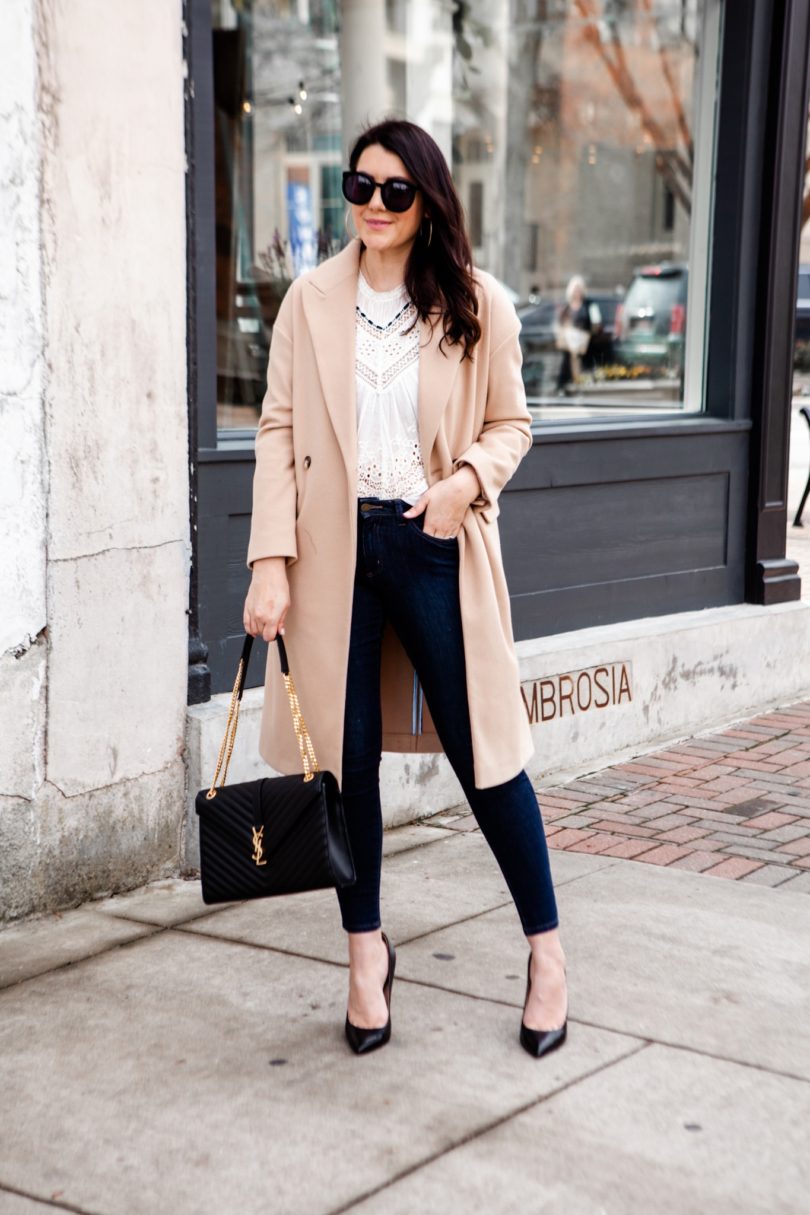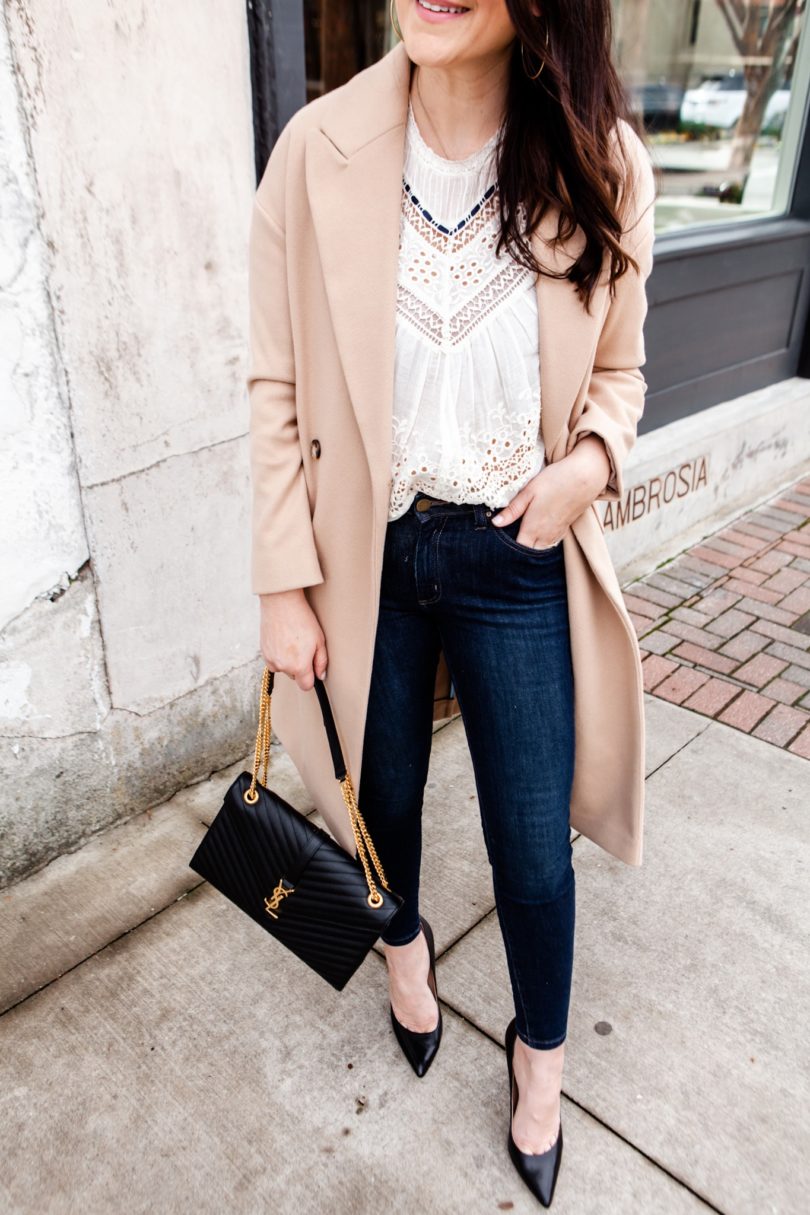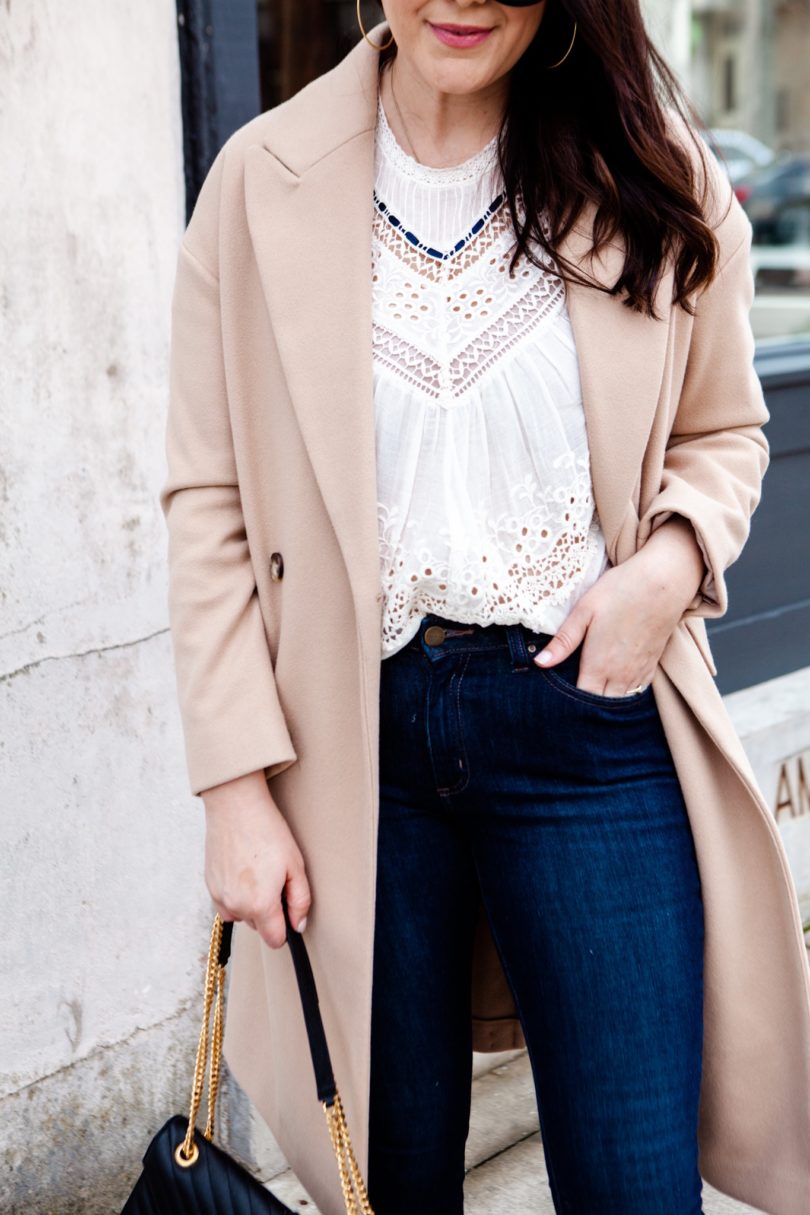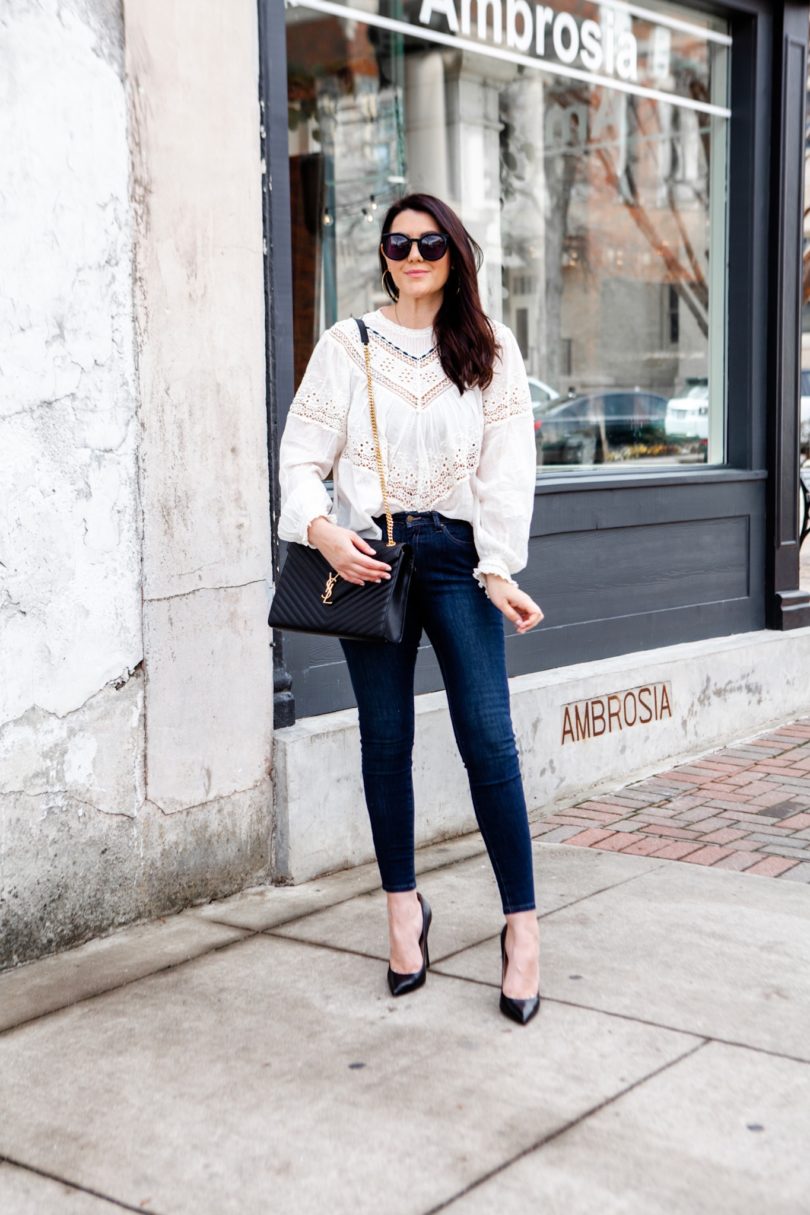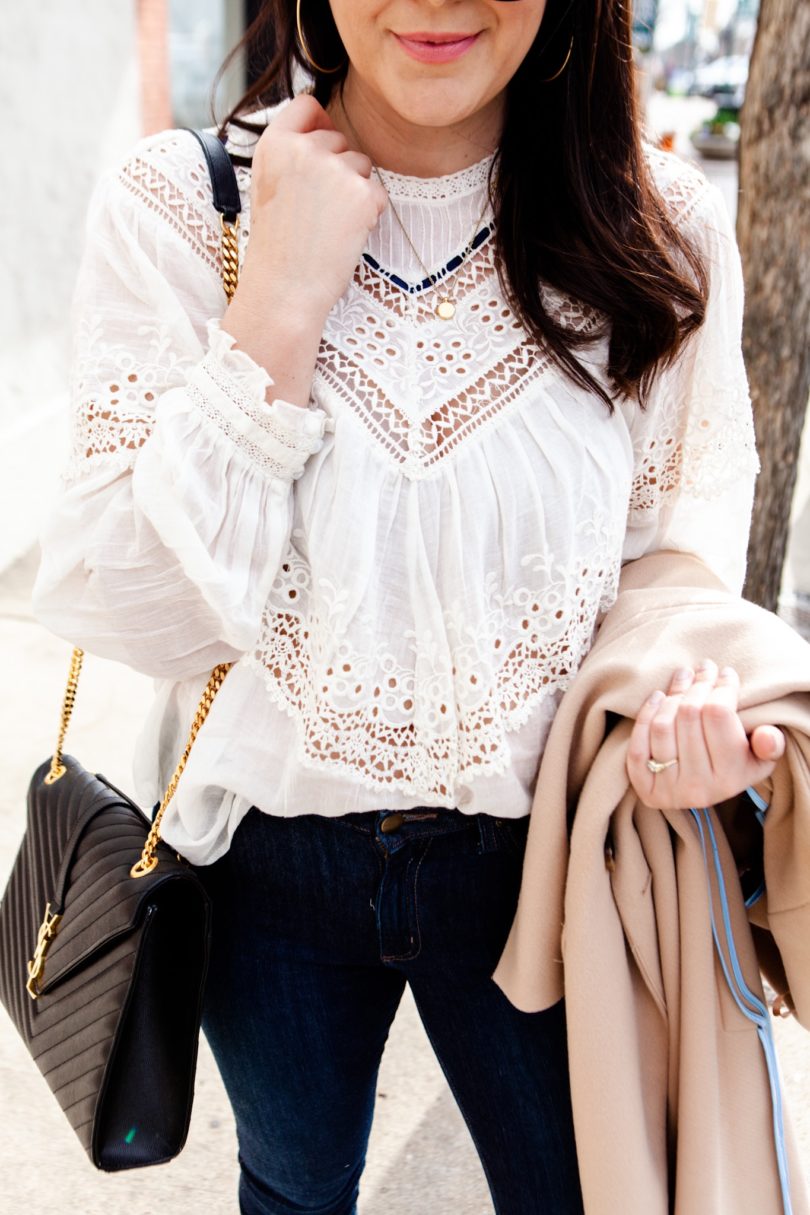 Happy Monday! This post is coming to you from a sunny day last week. We had a day that was well into the 70s and I didn't realize it was going to be so warm — hence the coat. It just goes to show that you can call it winter, but Texas will do whatever it wants to do, when it wants. Which is why I am never without a coat or a swimsuit.
Last year I realized that my weakness is a white blouse. May it be a classic button down or a lace top, I love a white blouse. The appeal lies somewhere in how versatile they are to style and how easy they are to toss on and wear while looking pulled together and chic. This Free People top could go a number of ways with style from boho to casual but I wanted to dress it up a bit with a classic pump. And I gotta say — I love how this look works together. Of course this top would work well with booties, too but for today I love the look of a classic pump with an eyelet blouse.
You can find this blouse here!
Did you happen to catch my January Haul try on via Instagram stories? Let me know if you did and what your favorite look was!