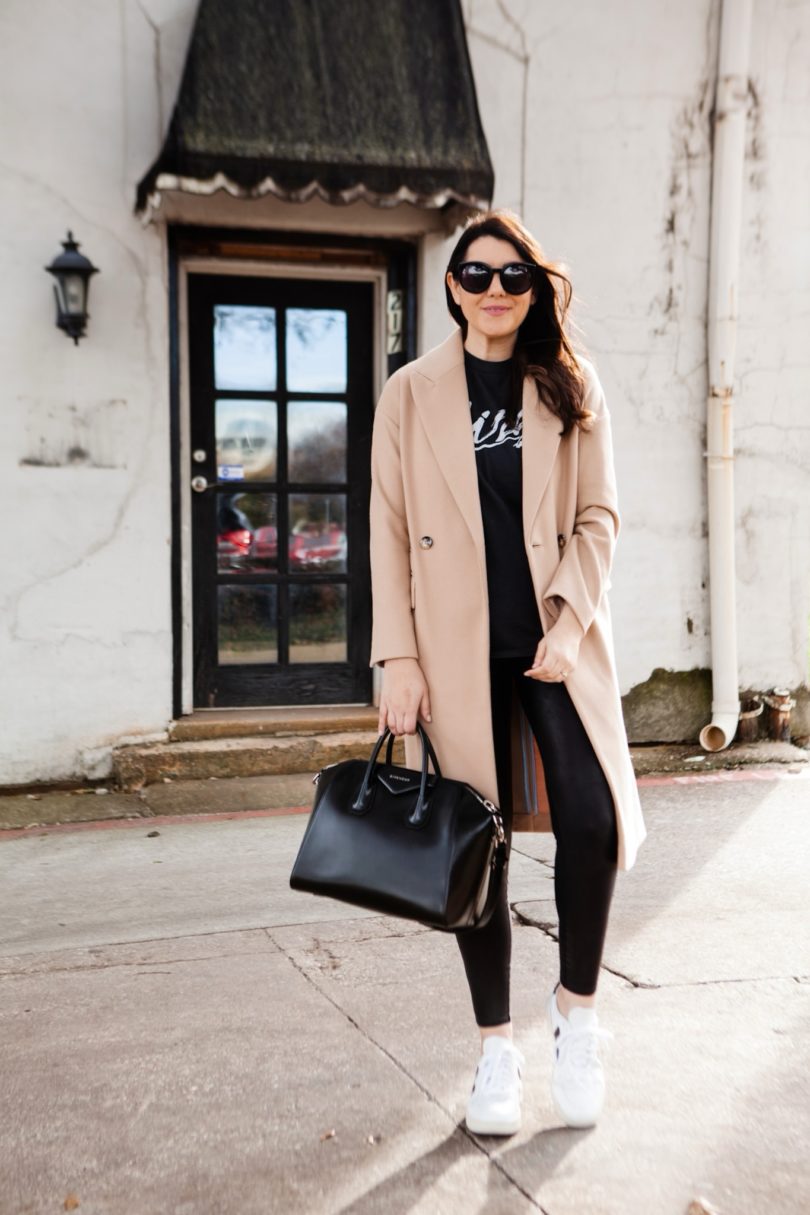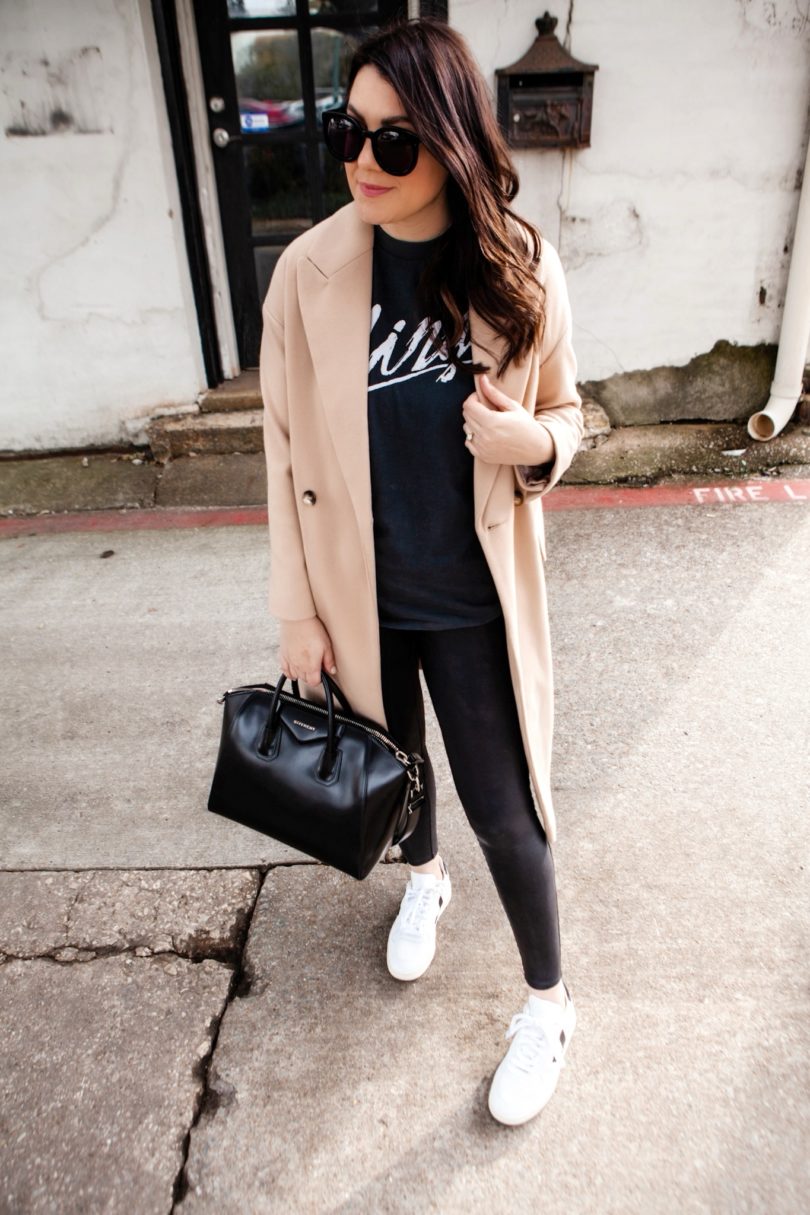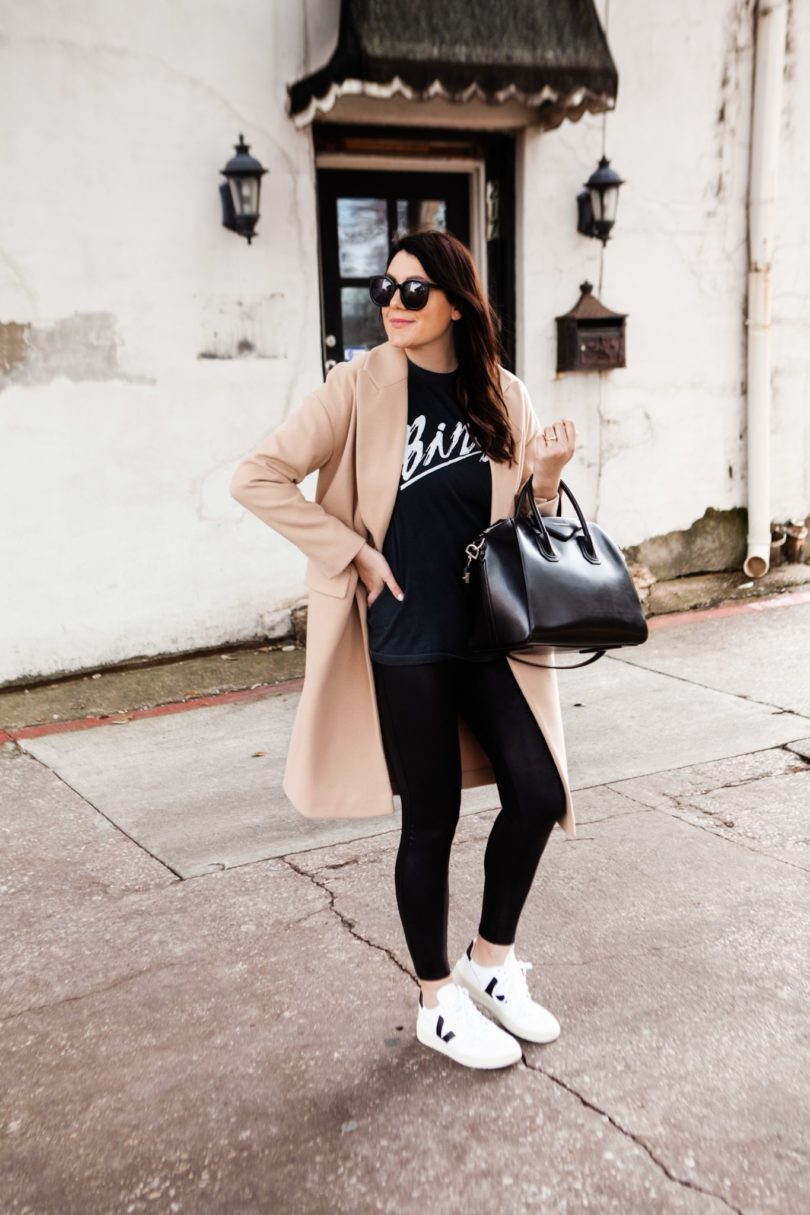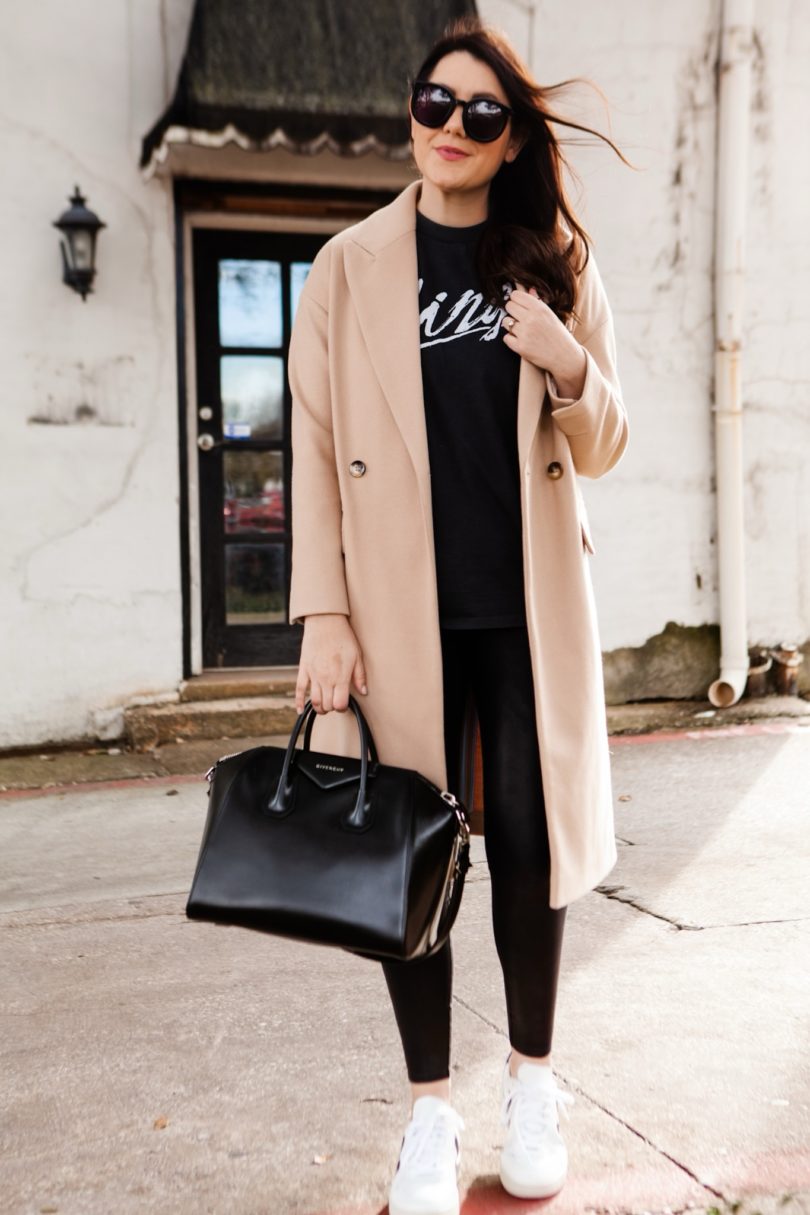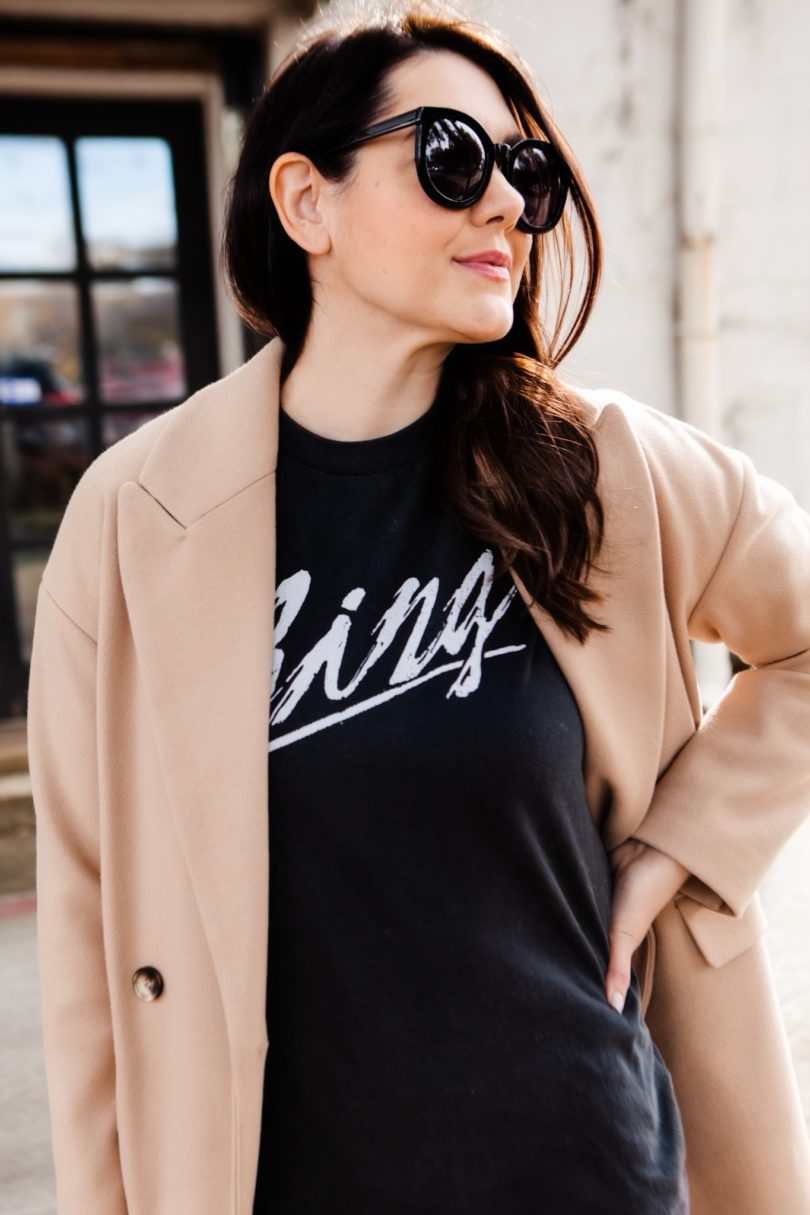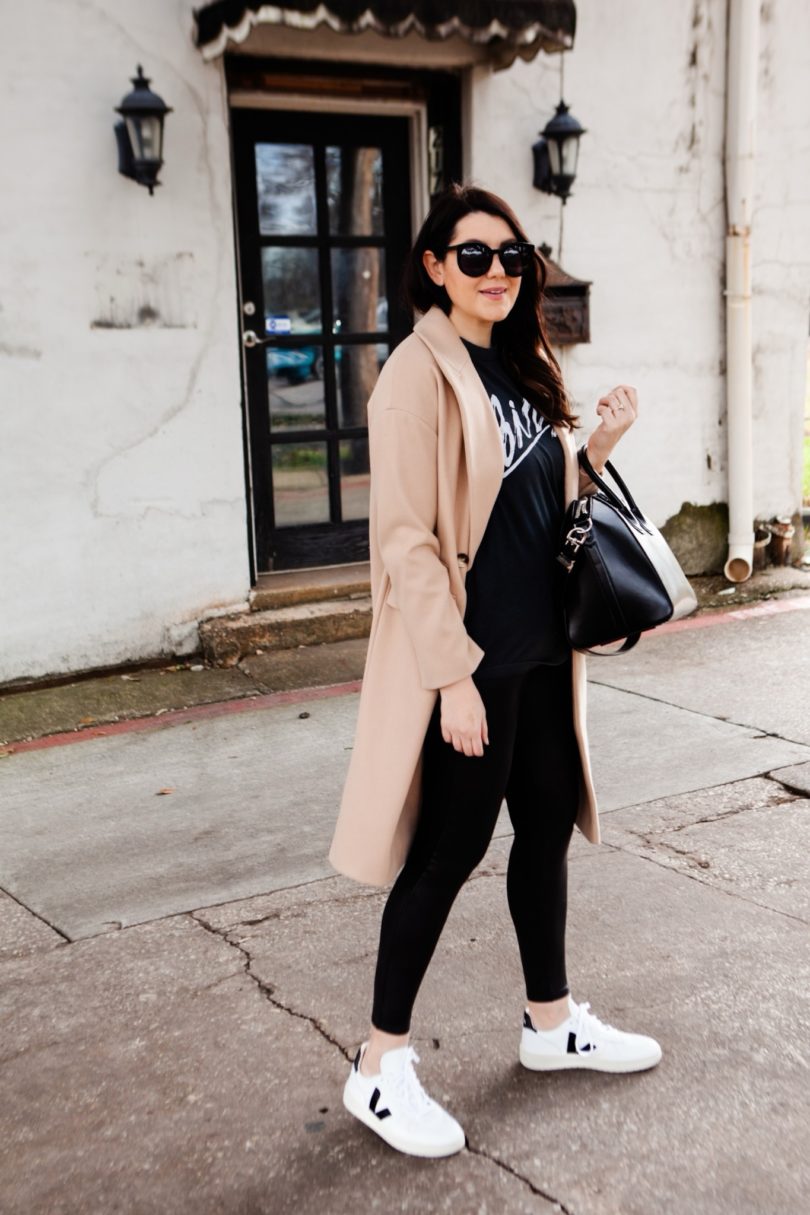 You know what trend I am loving lately? Everyday sneakers. I've been steadily expanding my sneaker collection this past year and my first purchase of 2020 were these Veja's. Have you been seeing this sneaker around? These are the Veja V-10s and I love the look of them. They feel like an elevated sneaker with a classic white and black combination, a bit of an elevated sole and perforated leather.
If you do try a pair of Veja's, at first the tongue of the shoe is stiff. Like 'should I keep this?' Kind of stiff. I promise if you wear them for one day they will soften. You can also push the tongue a little bit over to the side, just left or right of center, and it won't bother you at all! But I do see a lot of reviews that talk about the tongue of the shoe and I swear after a day or maybe even two, they are so comfortable!
You can find these here!
Another 'new' item for 2020 is actually something I got for Christmas! Say hello to The Bing tee. I had this on my wishlist all last fall and B must have picked up all of those hints I dropped. (Winks) Because look what was under the tree for me and just in my size. I am just as obsessed with it as I thought I would be. If you don't believe me, just wait you wait for all the outfits this month with this tee. You'll be asking me to stop wearing it. 😉
You can find this tee here!