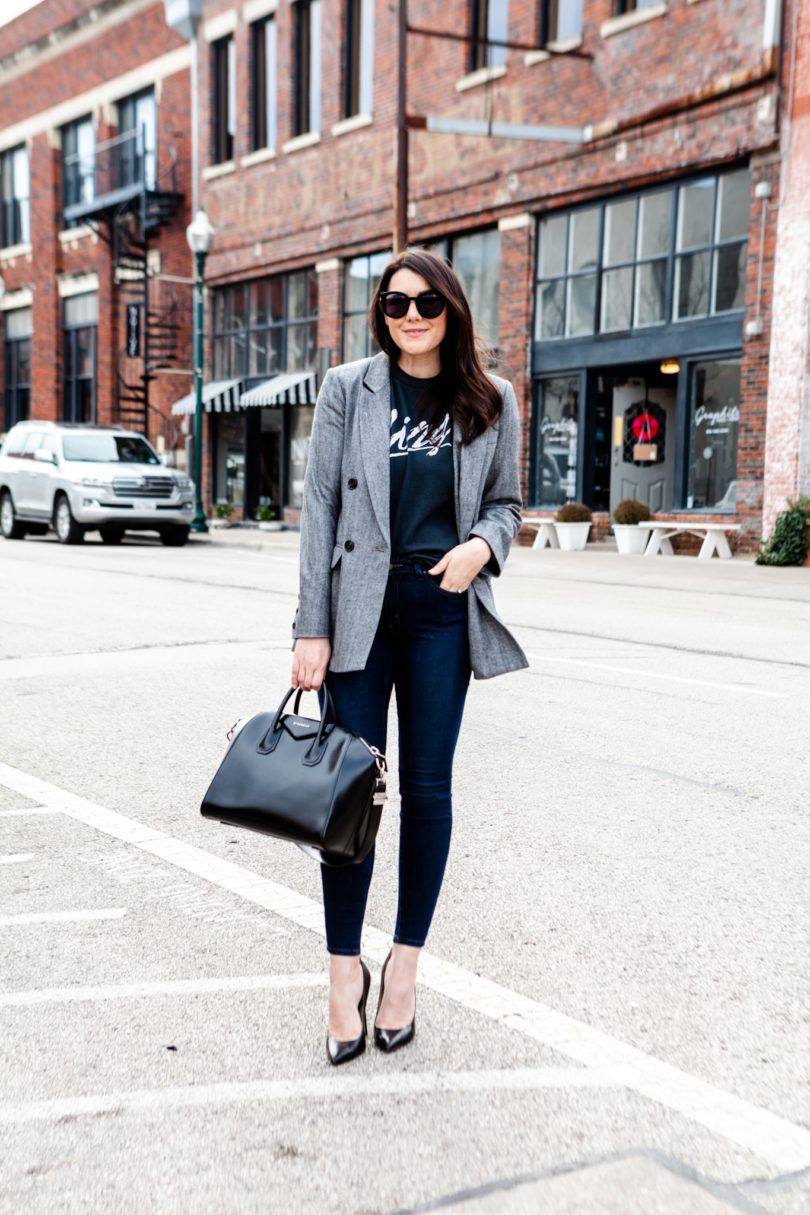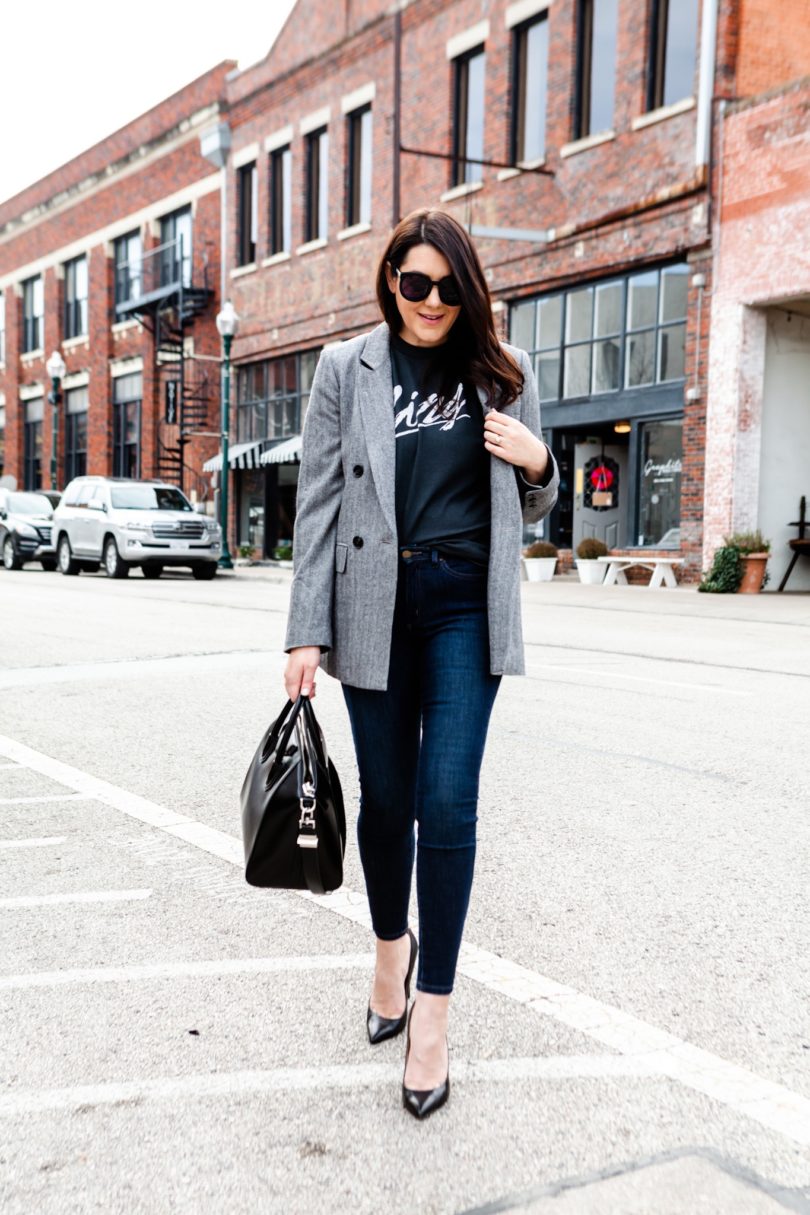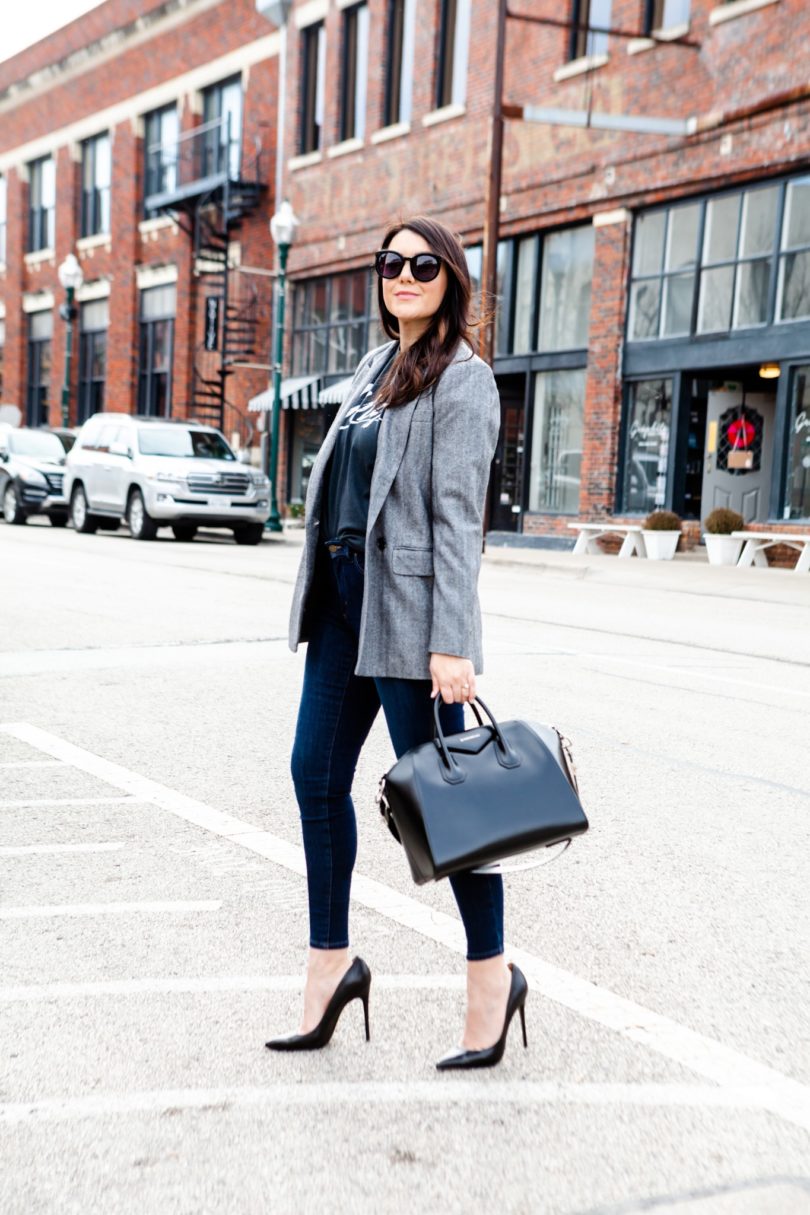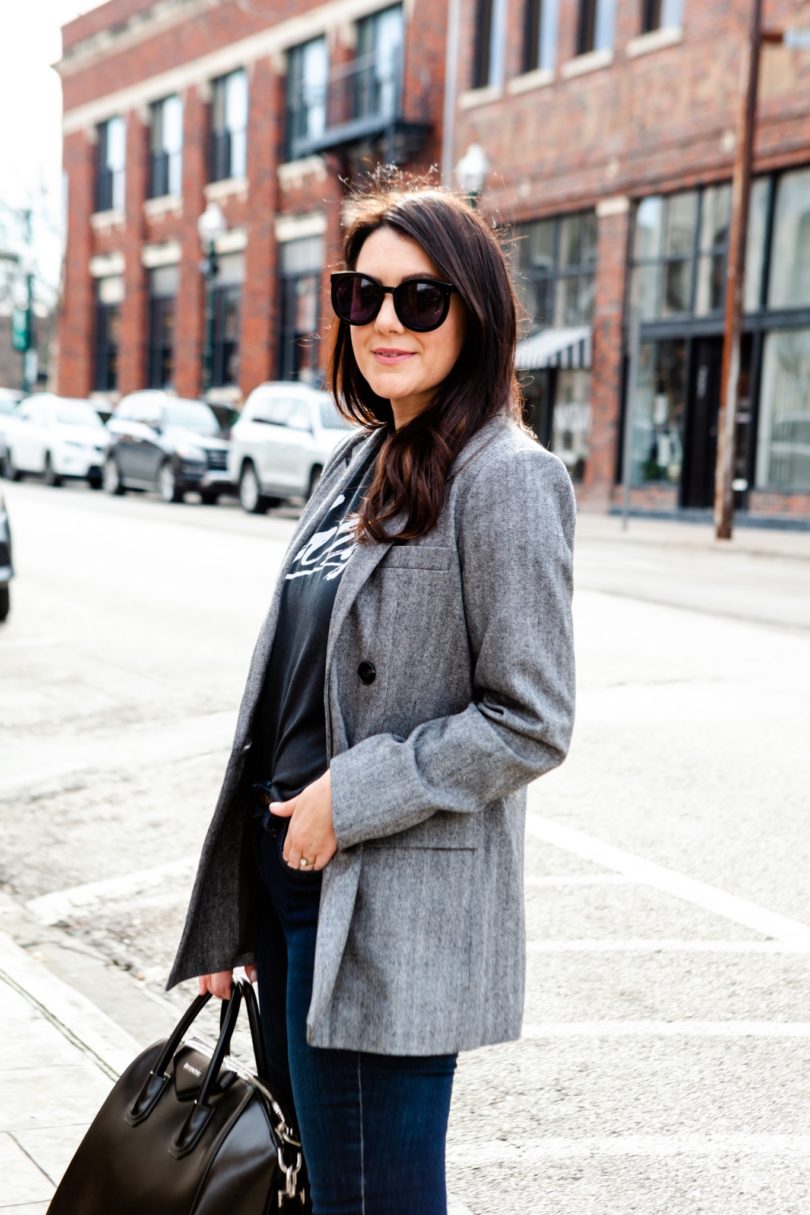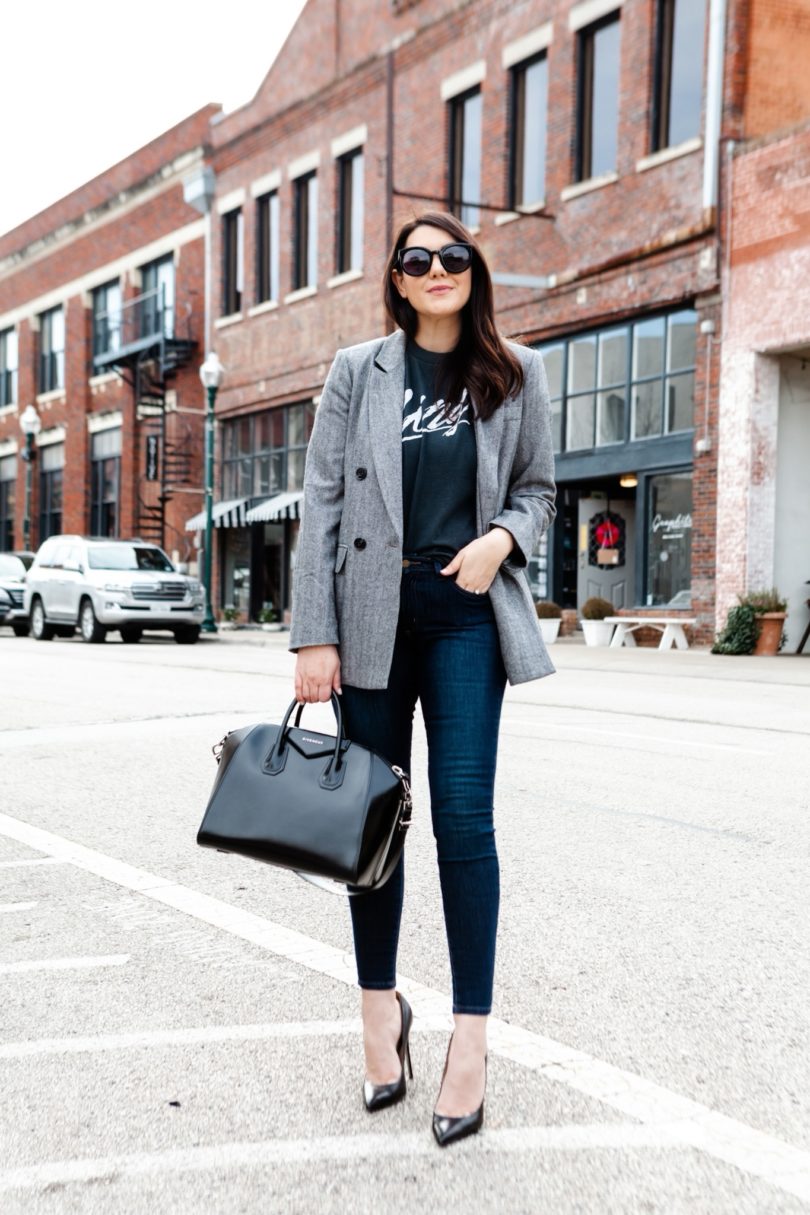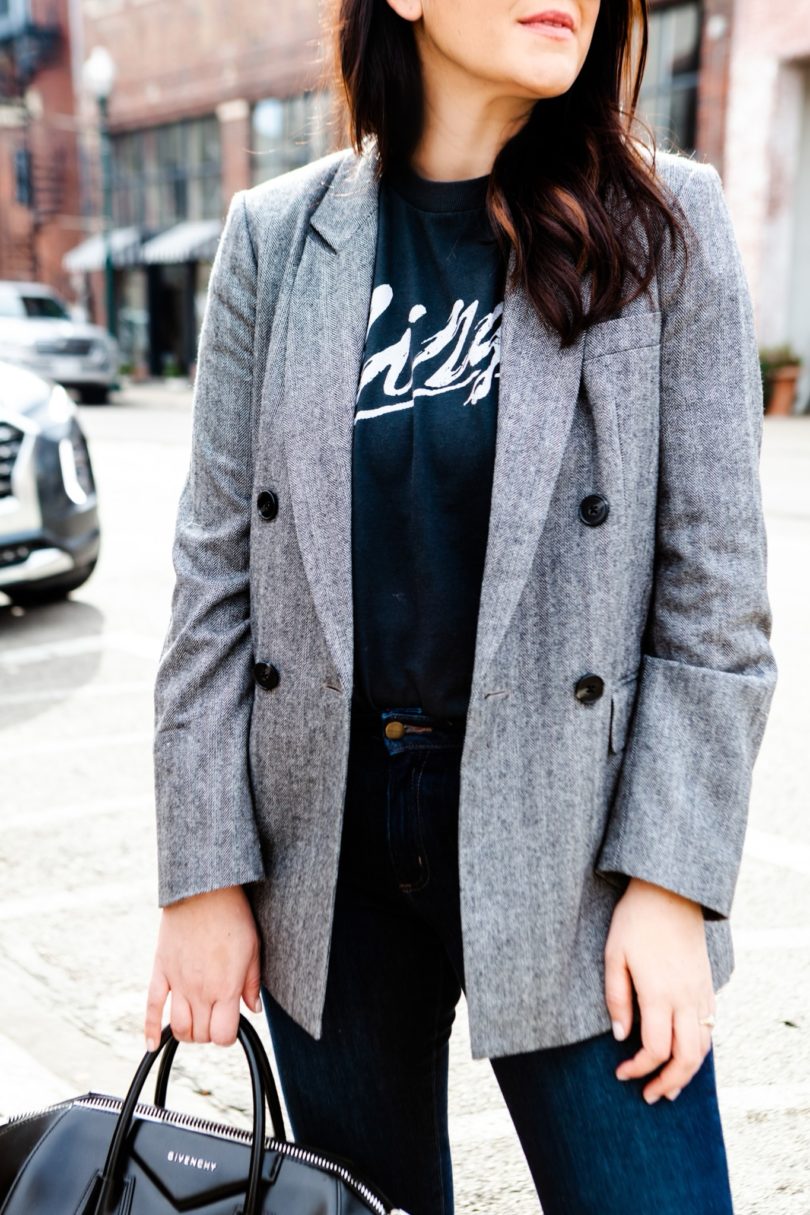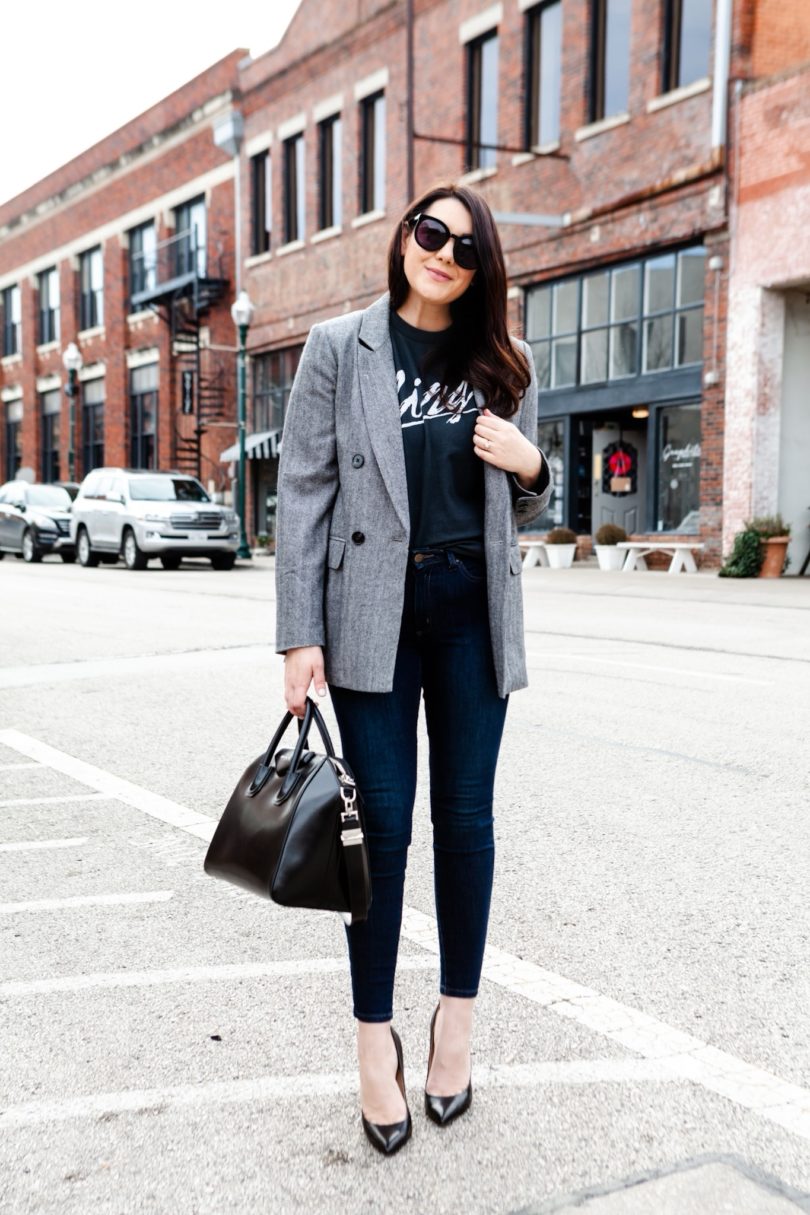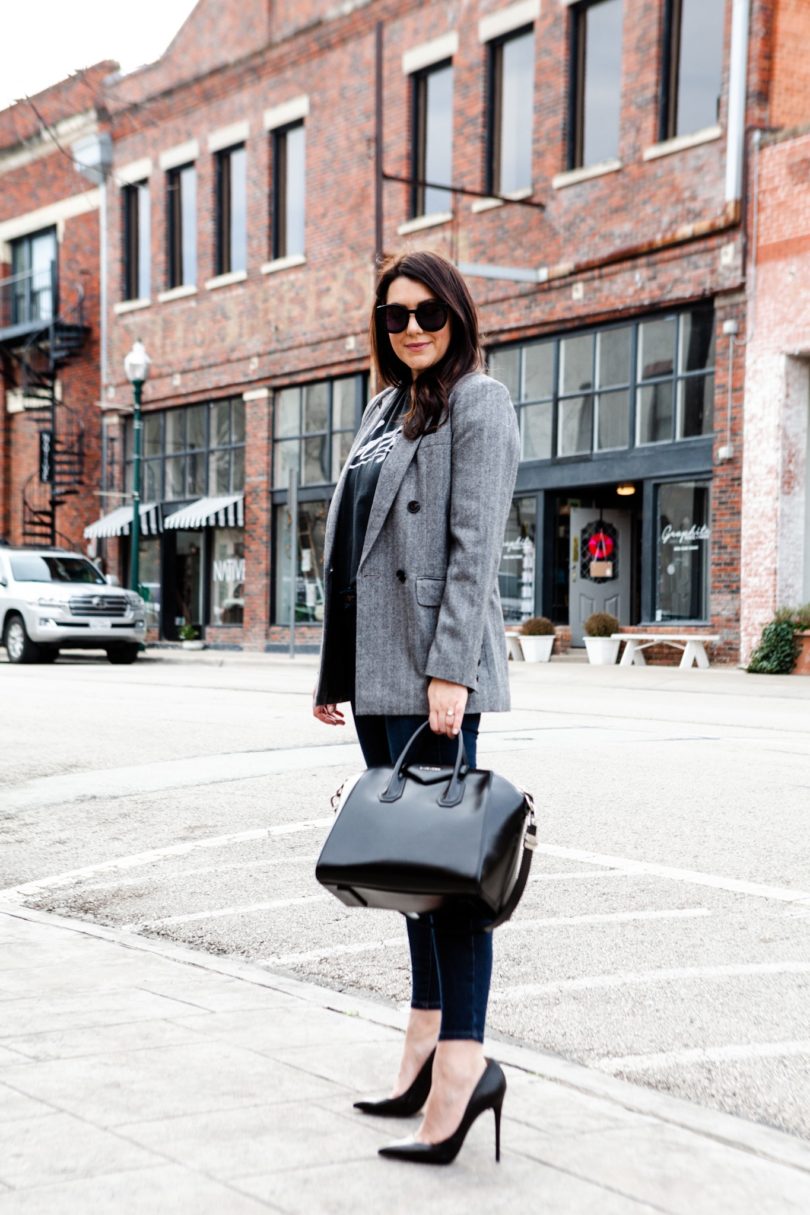 Remember when I said get used to this tee? I'm telling you, she's a favorite. She's moved up to the top of the class after just joining the team a few weeks ago. Who knew that a simple graphic tee was just what I needed the give my January style a boost?
So this blazer is a bit more pricey than other items I've been purchasing the last year. This blazer is new from Reformation, and as with all of Reformation, their price point is a bit higher. (They are a clean / sustainable brand so I feel like it's worth the extra price.) I love this black herringbone and I knew it would be a great quality blazer. I was right — it's perfect. It actually has a tie waist — which I love by the way — but it's optional and today I opted out. I want to try to wear it tied up — maybe next week? Because I think that is just such a cool vibe. Very 80s boss lady, which I am all about. You can find this blazer here!
I wanted to wear heels a bit more this year so when I found these I was excited. I needed a new pair of black heels and I wanted them to be simple and classic. Did I realize they were 4.5 inch heels? No, no I did not. But you know what? Go big or go home. This situation went from kitten heel to tiger mama heel fast. But the more I wear them, the more I really like this heel. Also I heard an older lady whisper to her friend 'my God, look at those heels' from behind me while we were shooting photos and that comment right there  made me feel like I made the right choice.
You can find these heels here! Or find a smaller heel but same look here.