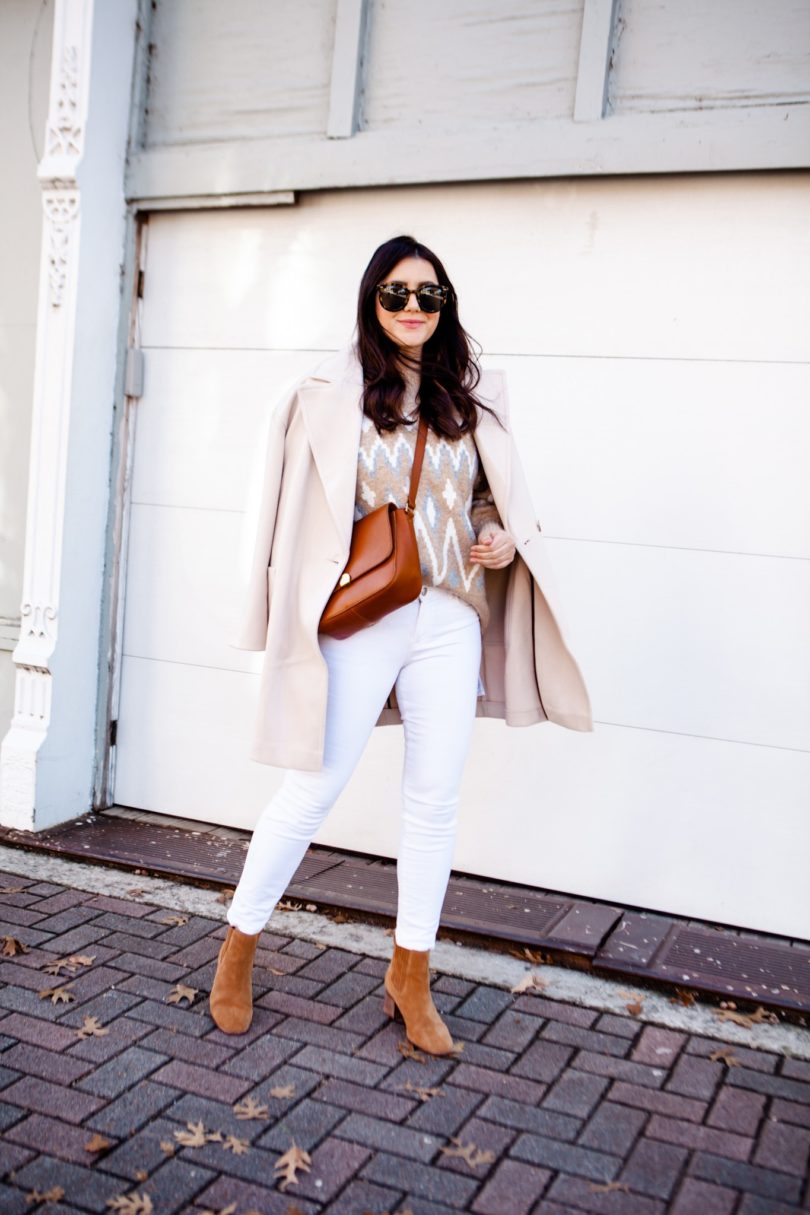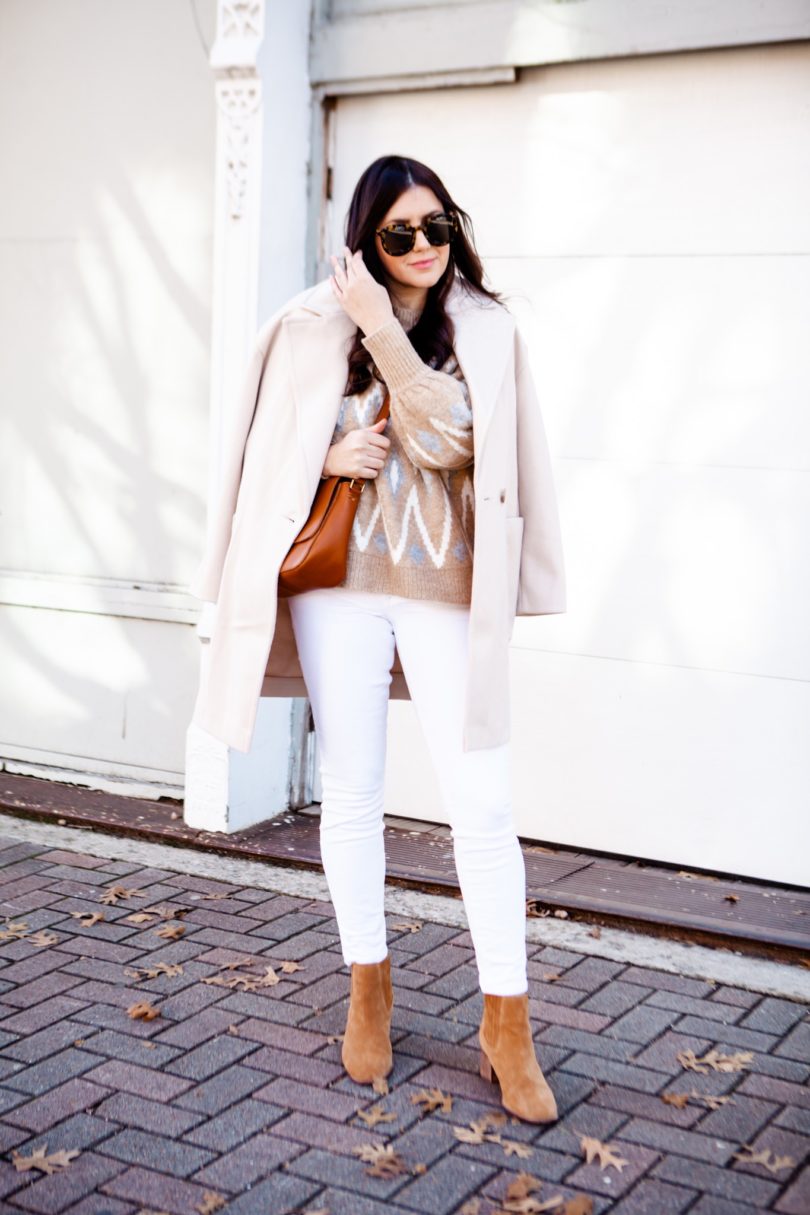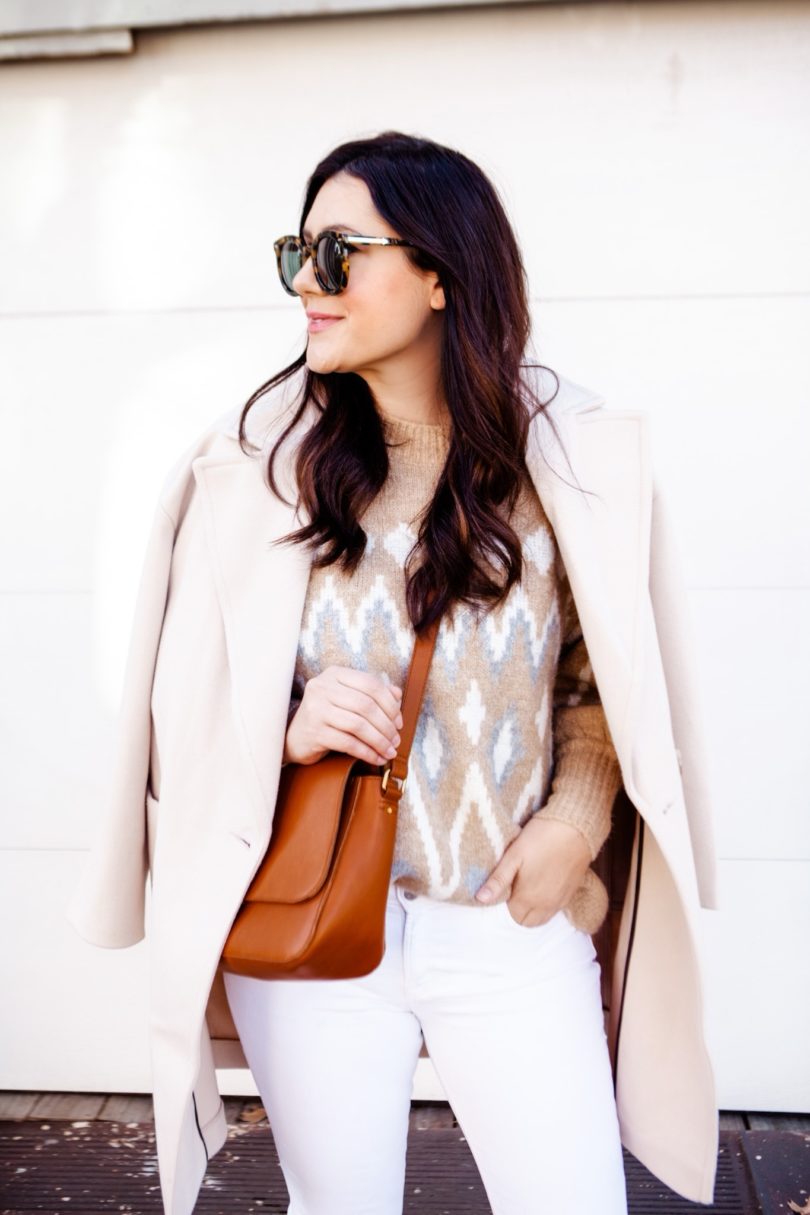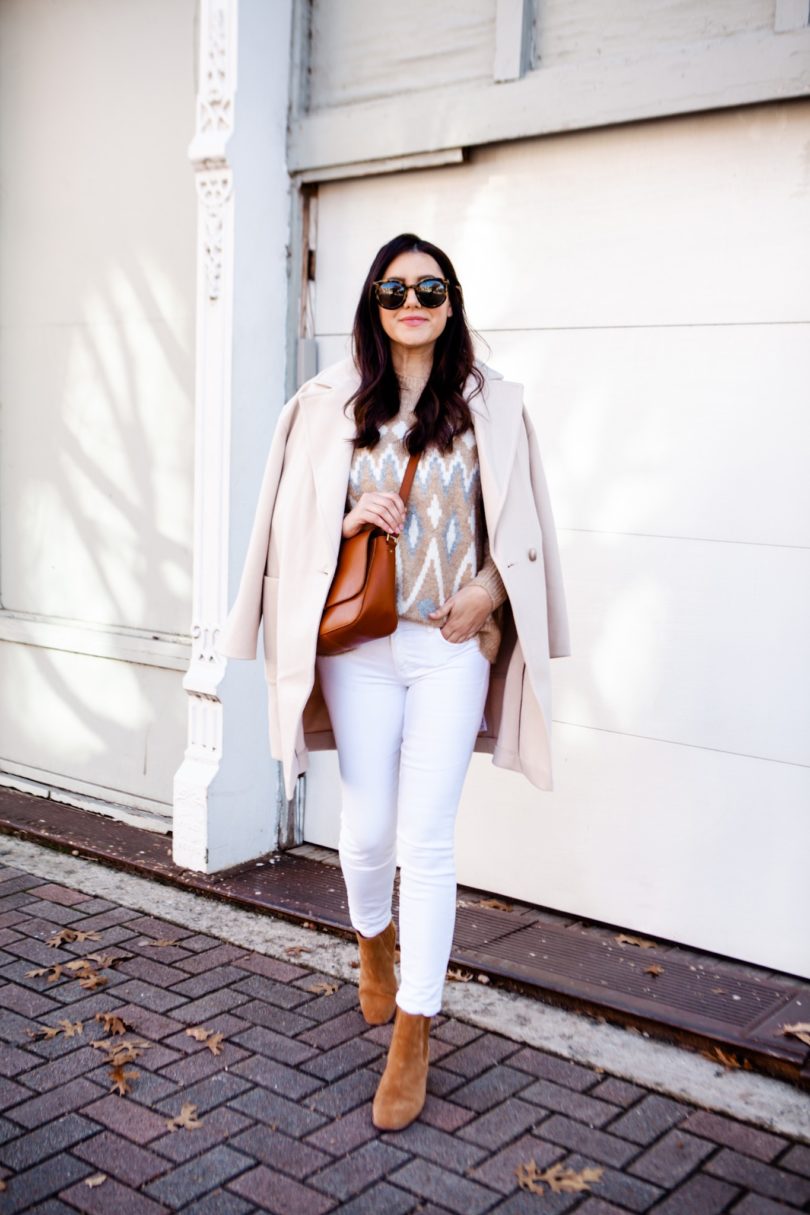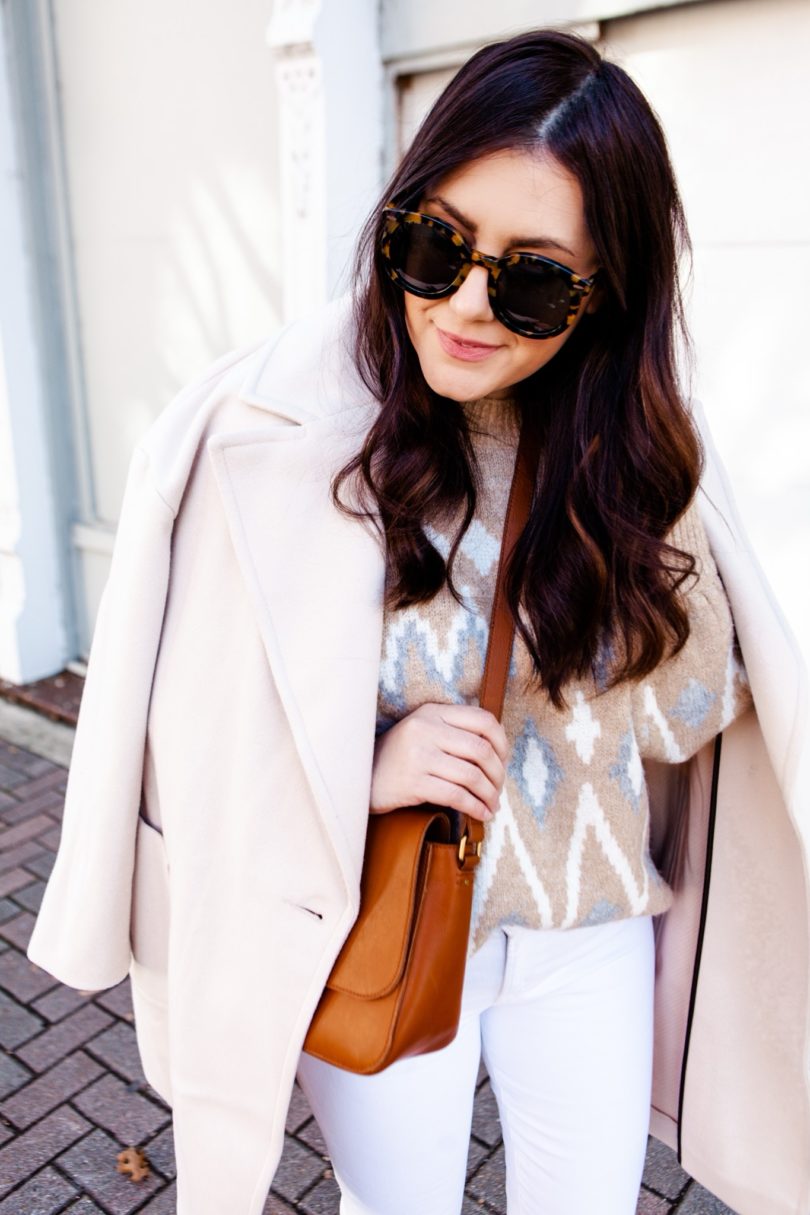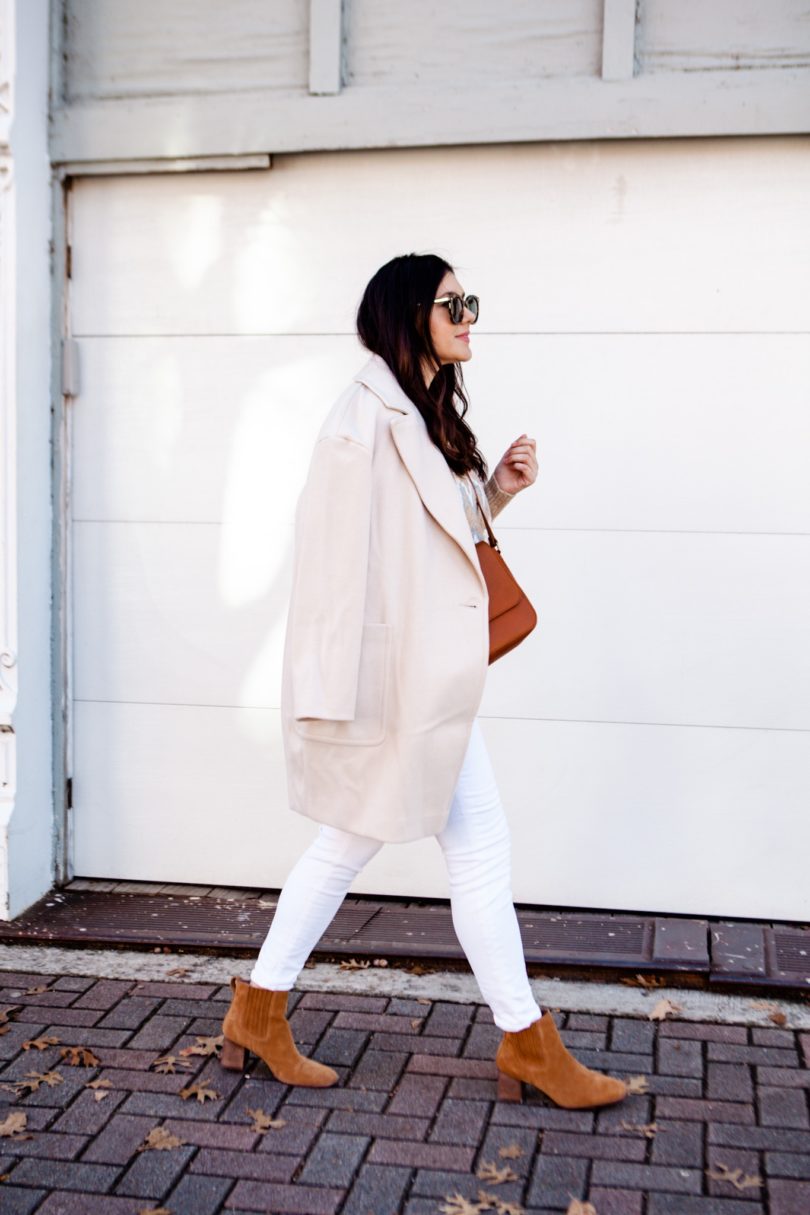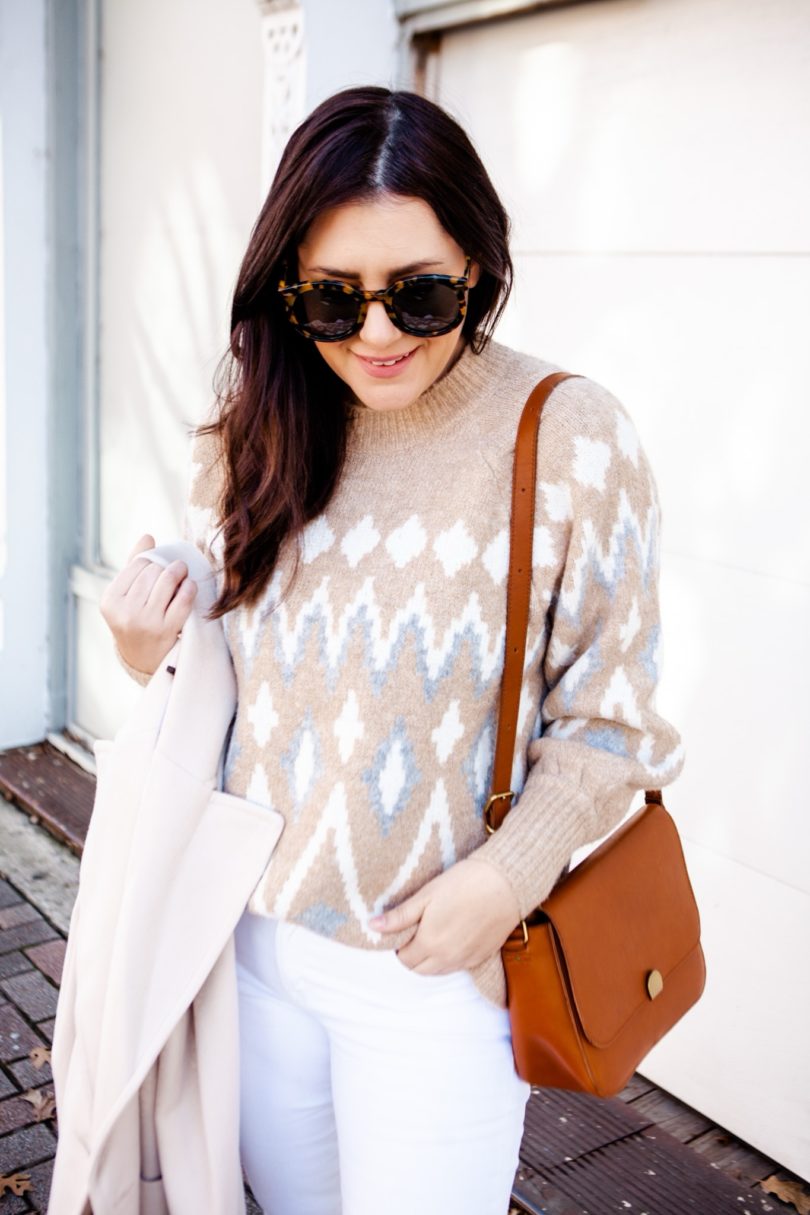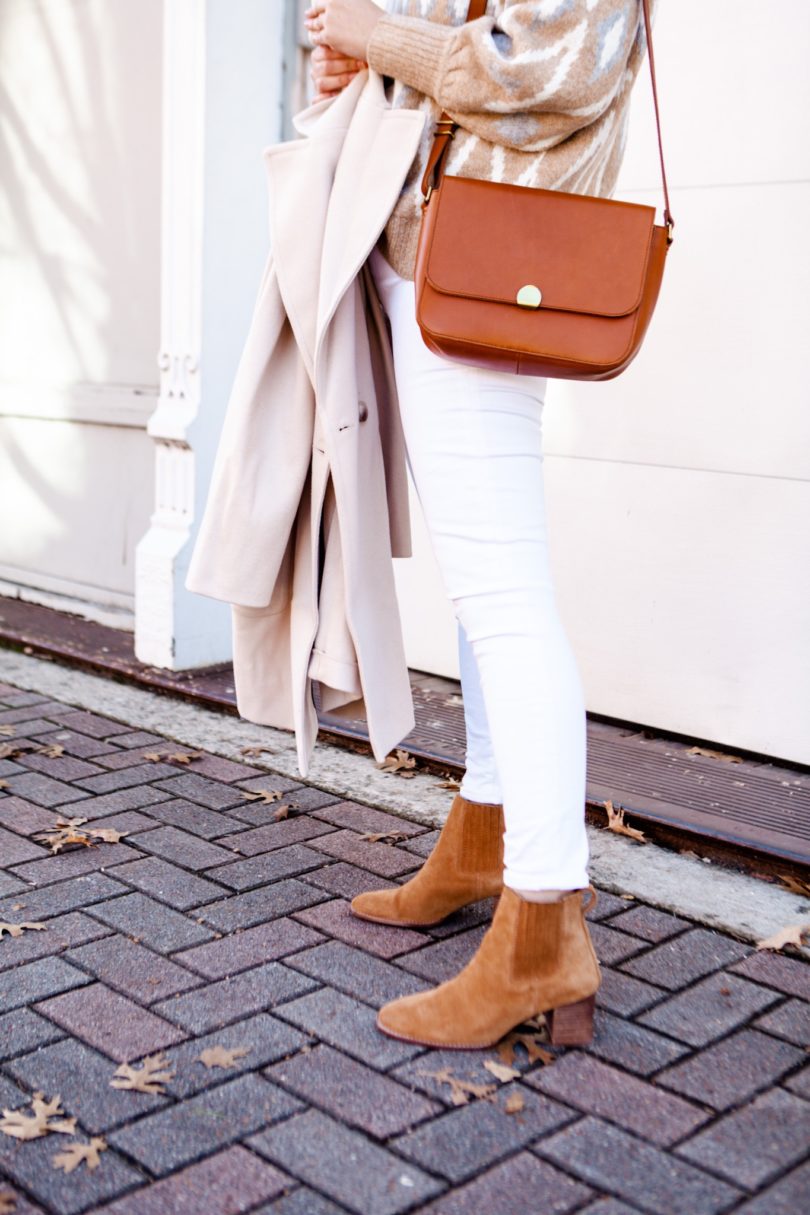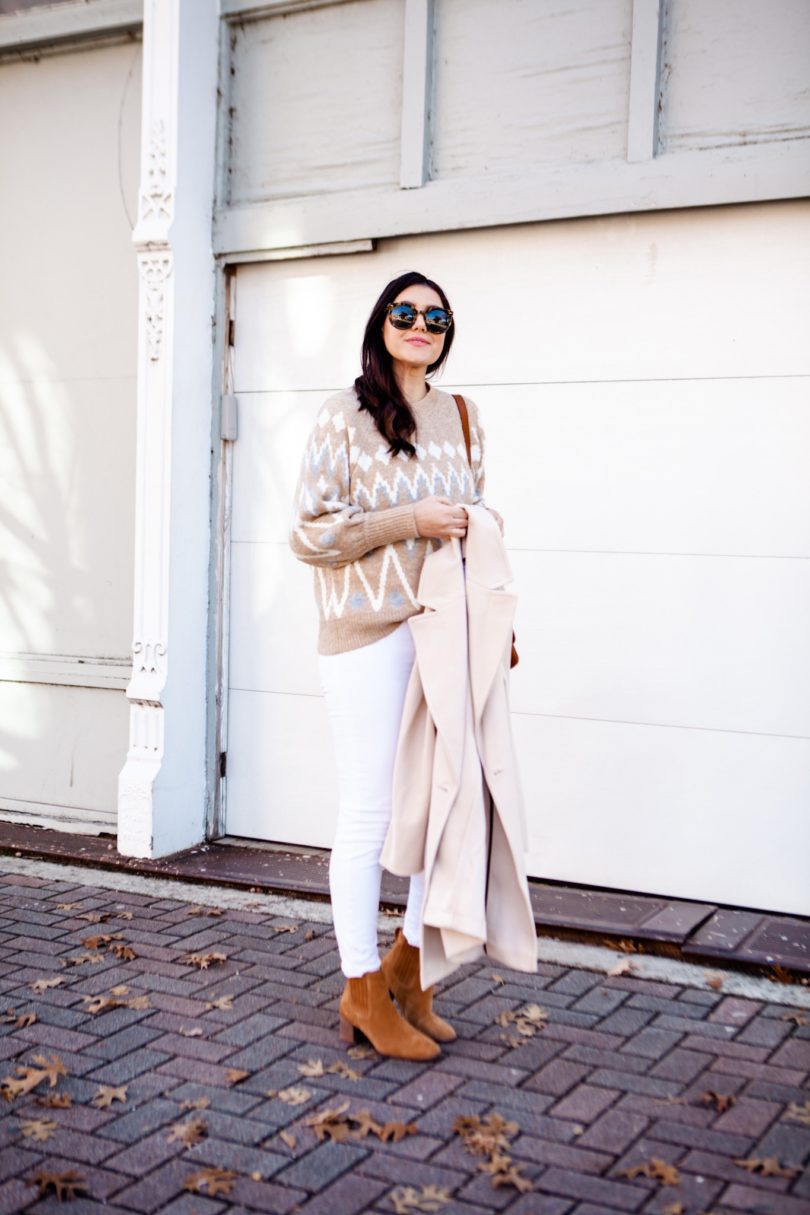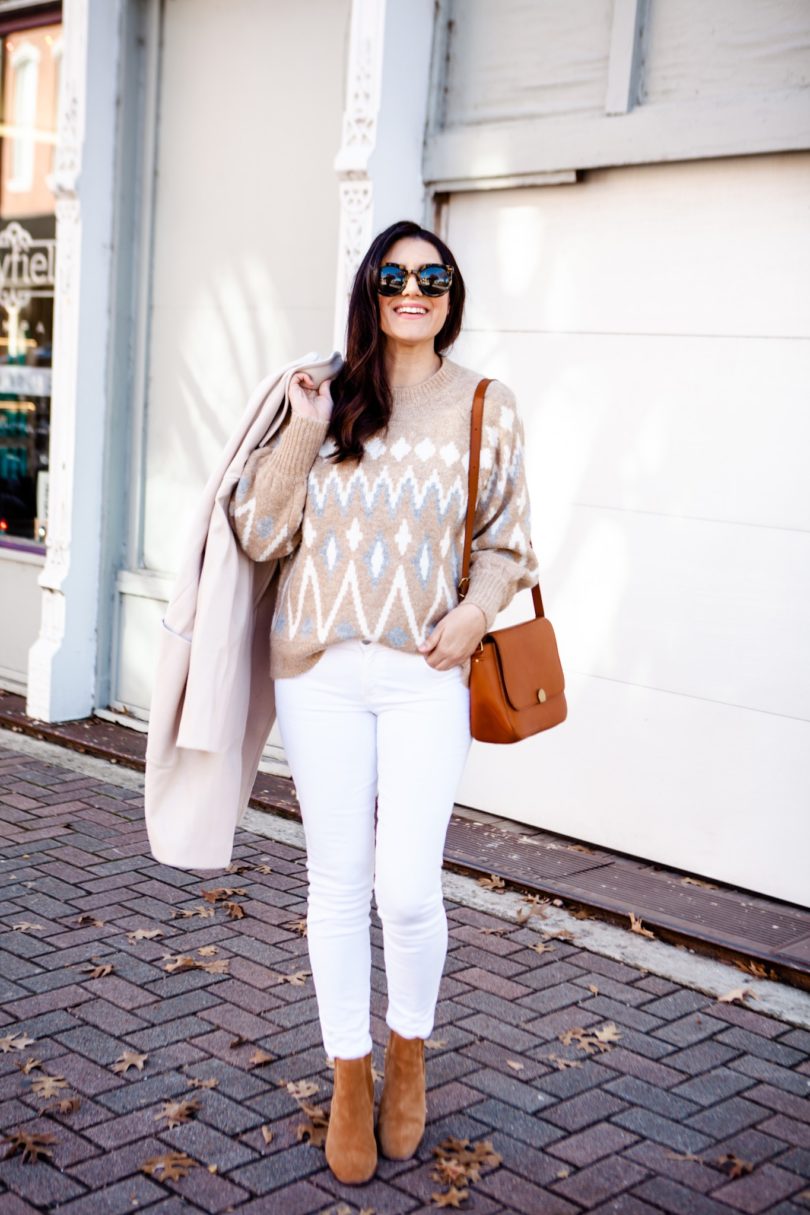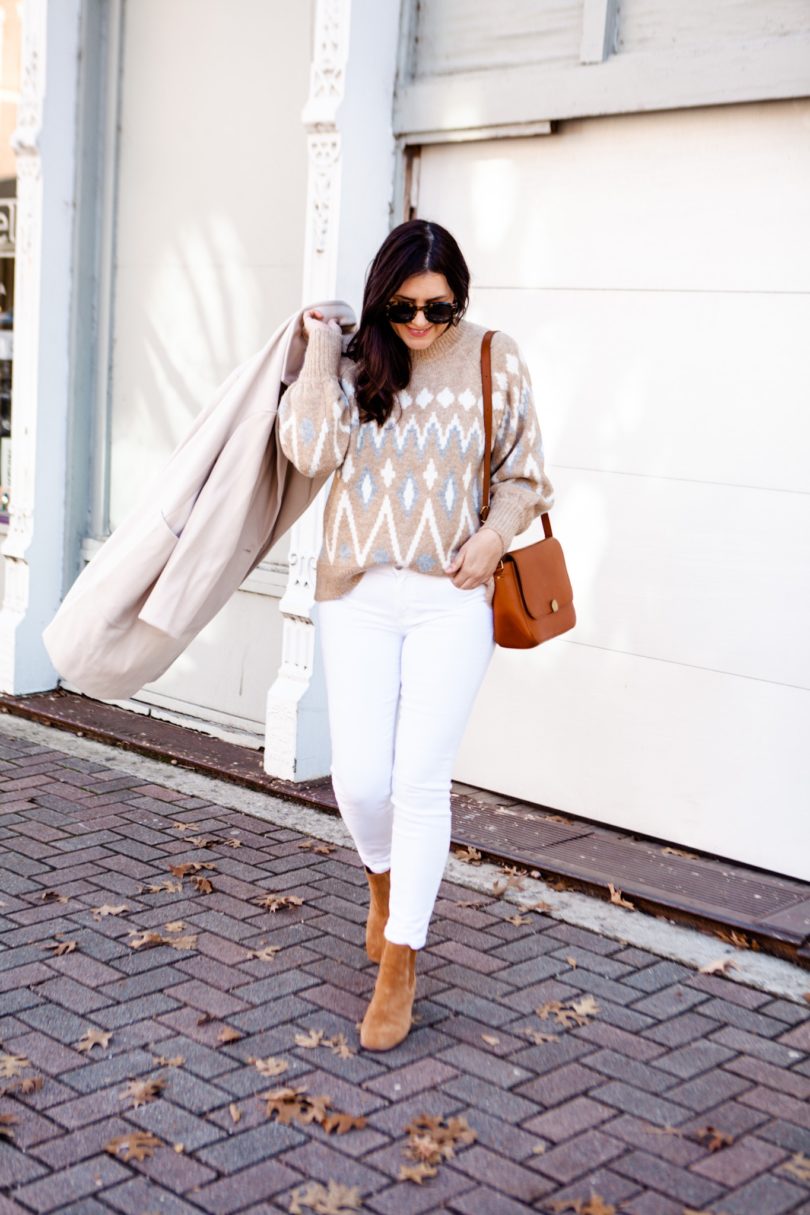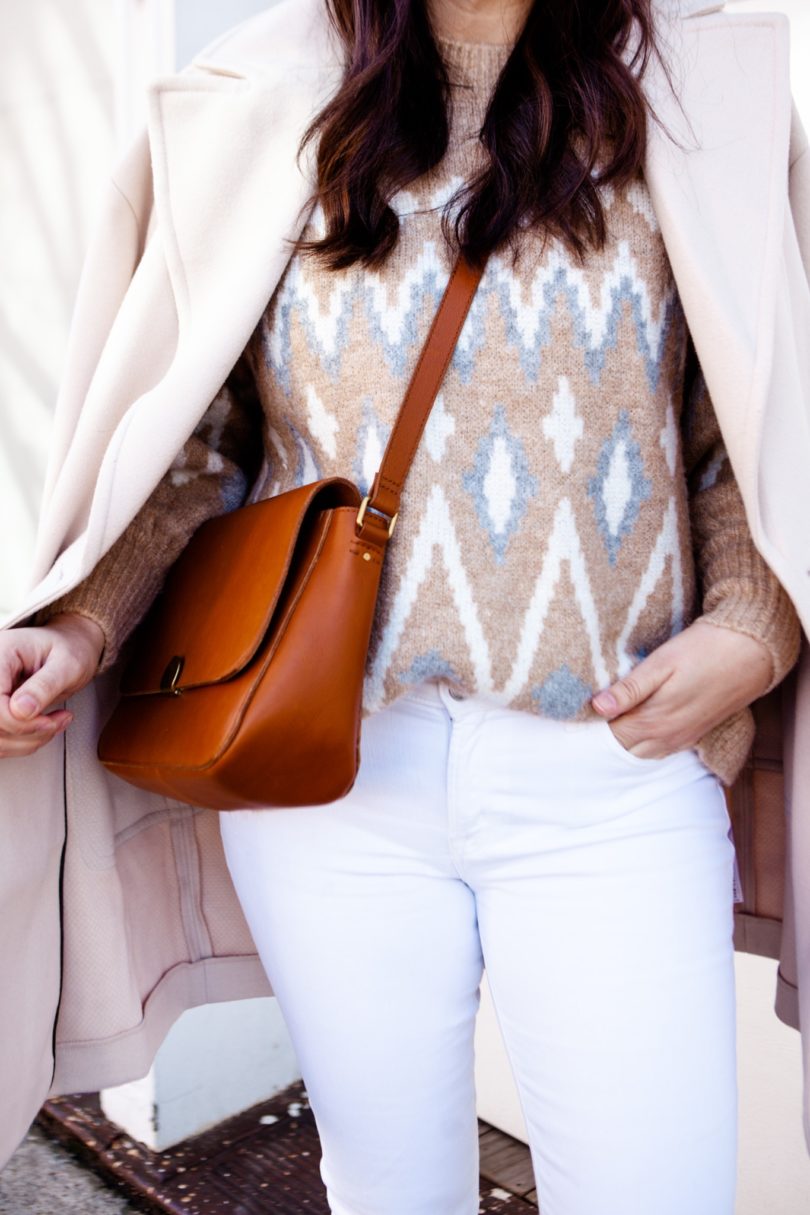 Is this not the most winter sweater you've ever seen? Get me to a ski lodge STAT. But just the ski lodge please — I'm no snow bunny. I'm built for comfort, not speed. Give me a fireplace and a cozy sweater and I will be happy to watch your stuff while everyone skis. I am the perfect winter vacation companion.
But you know, since we won't be heading to the slopes this winter or a snowy chalet this holiday, my everyday will just have to do and I have to say — this sweater still shines. When I tried it on in the fitting room, I knew instantly when I got it home that I wanted to pair it with white jeans. I knew that the white jeans would make this sweater pop and I was right. I didn't realize how well my coat paired with this look as well, I just needed an extra layer as I was running out the door today. But all of the off whites play so nicely together, I have to say. Happy accidents are the best.
You can find my sweater here! I am in the medium.
You can find my coat here on sale! I am in the 8.
PS: I'm posting my Target try on in stories today, if you want to pop on over to Instagram!