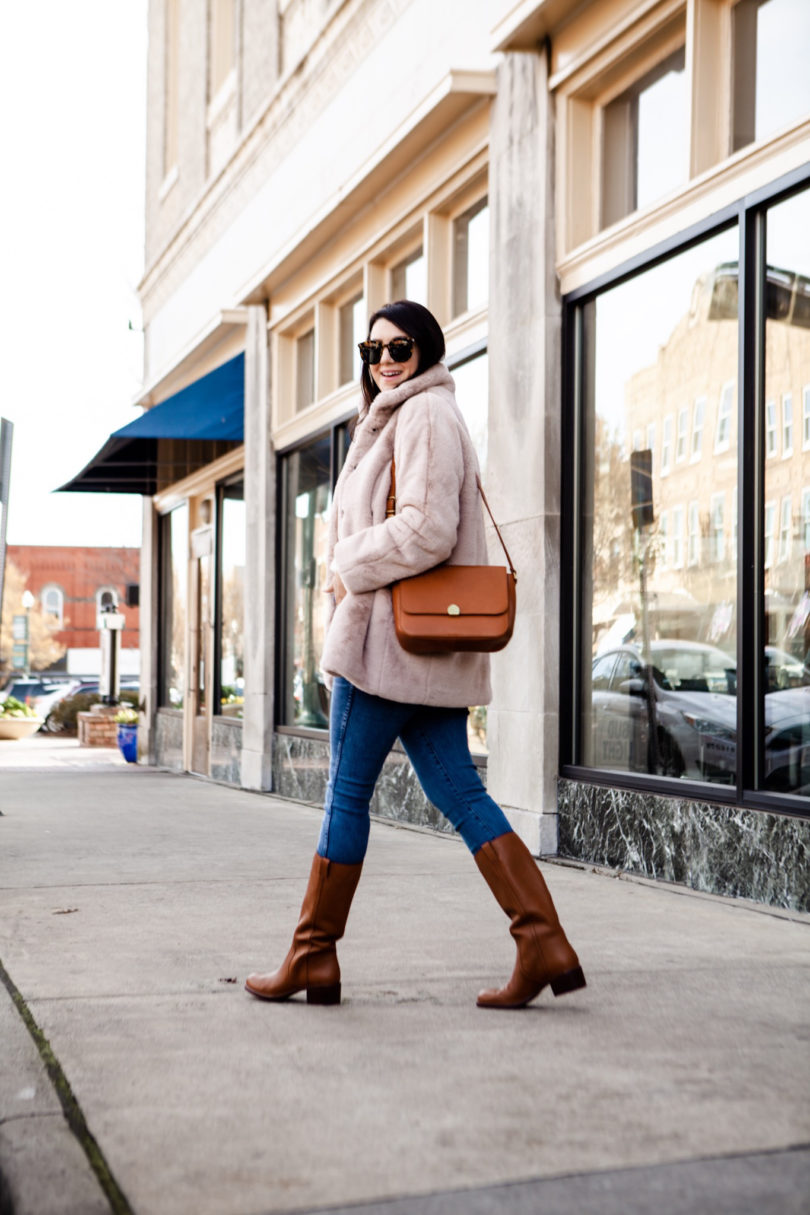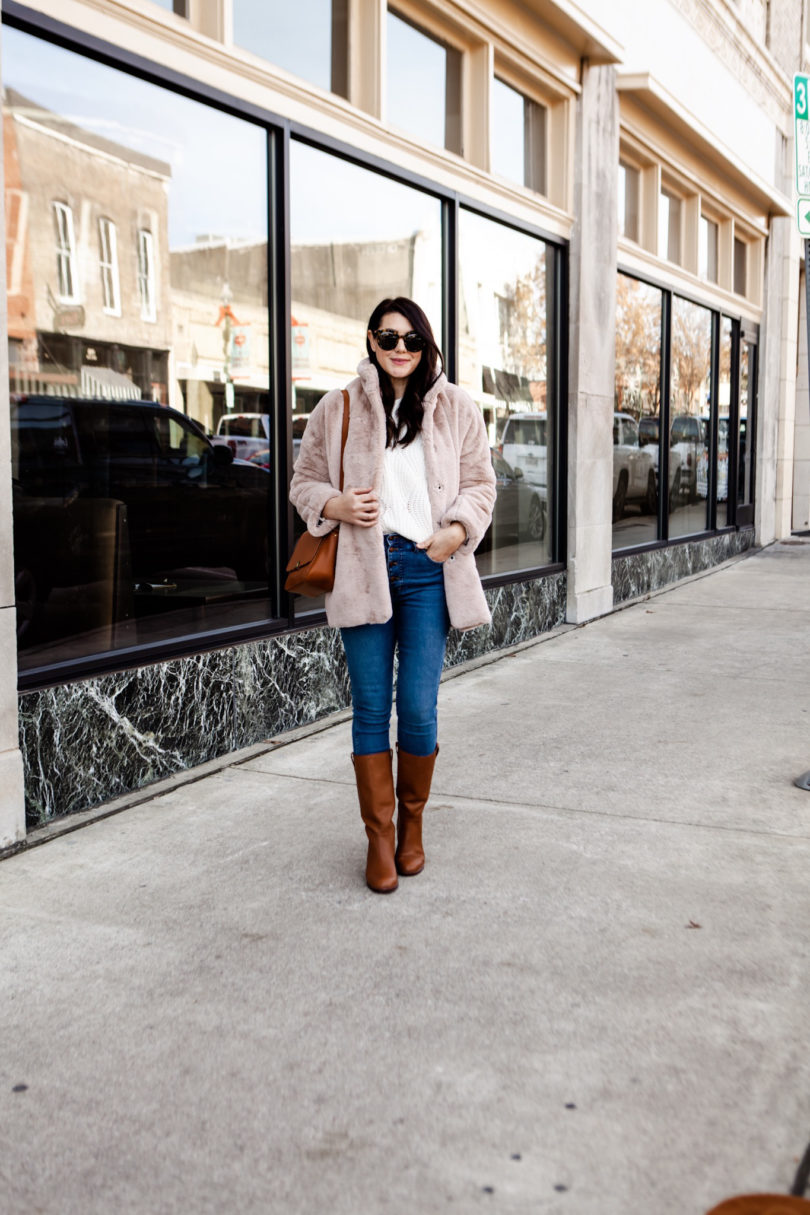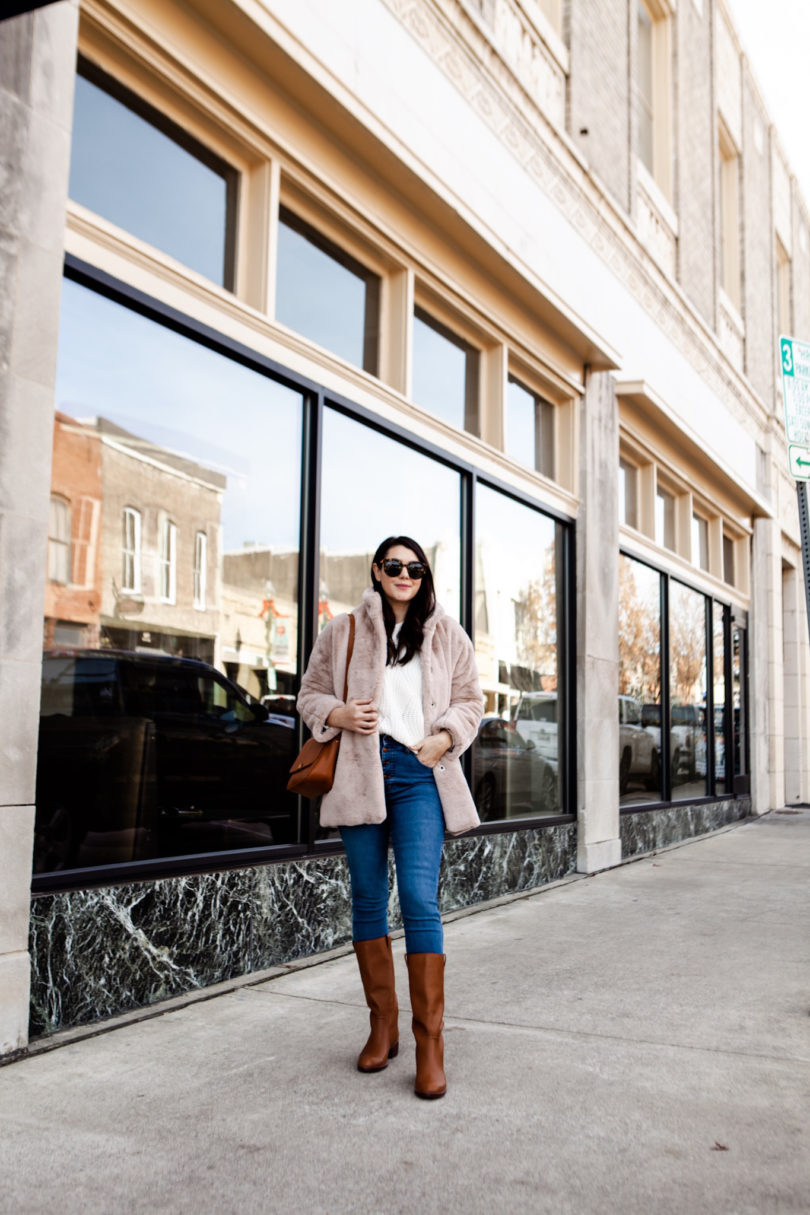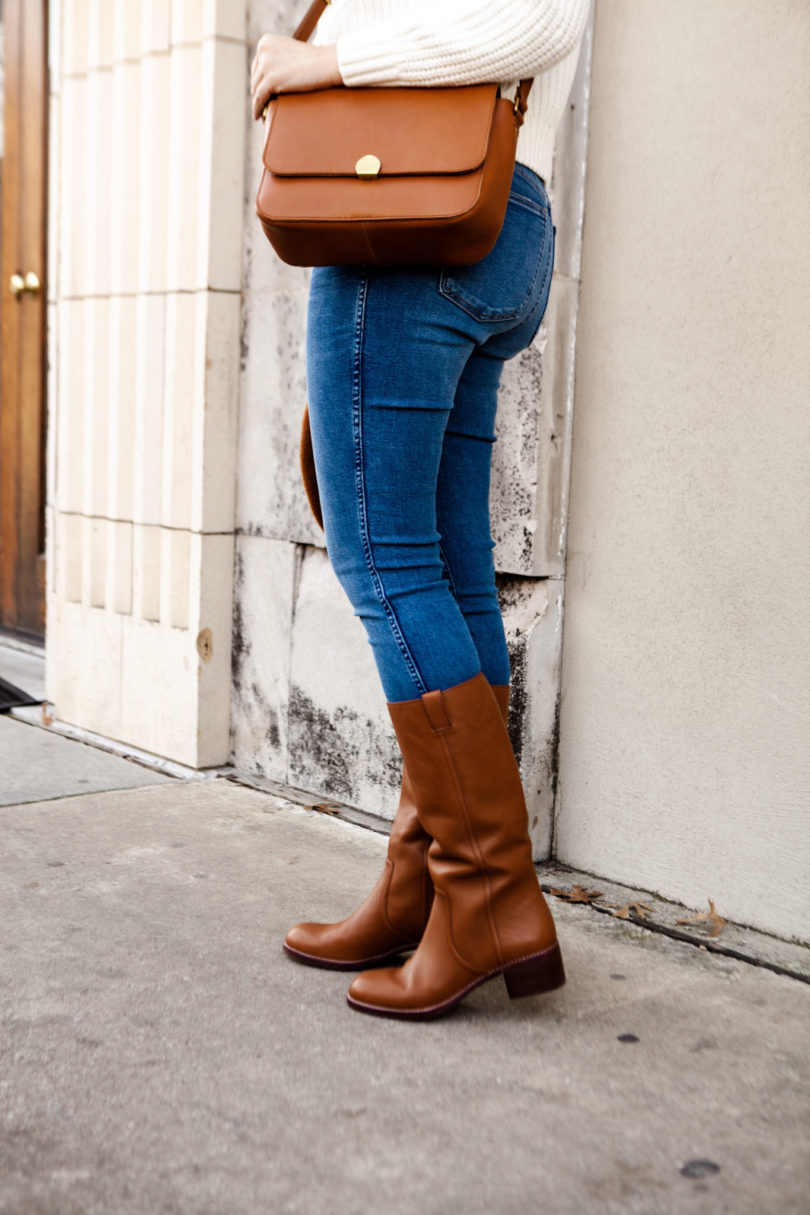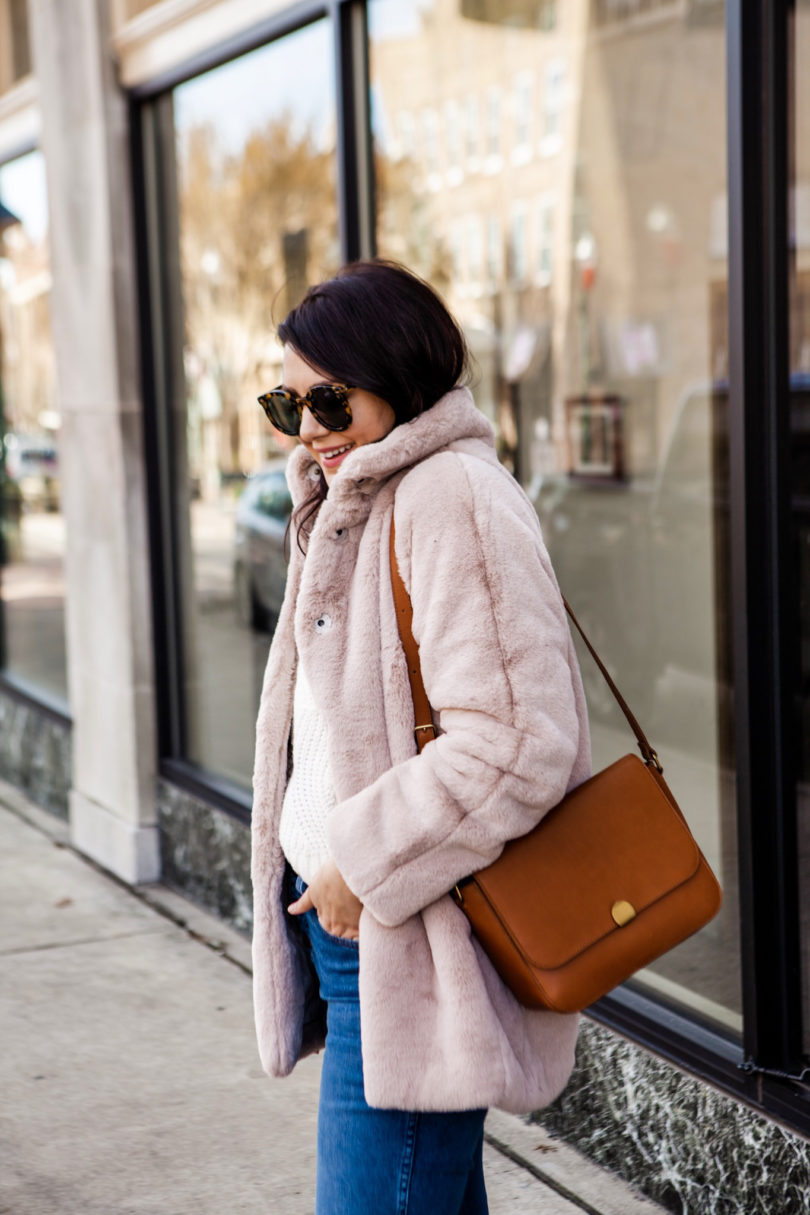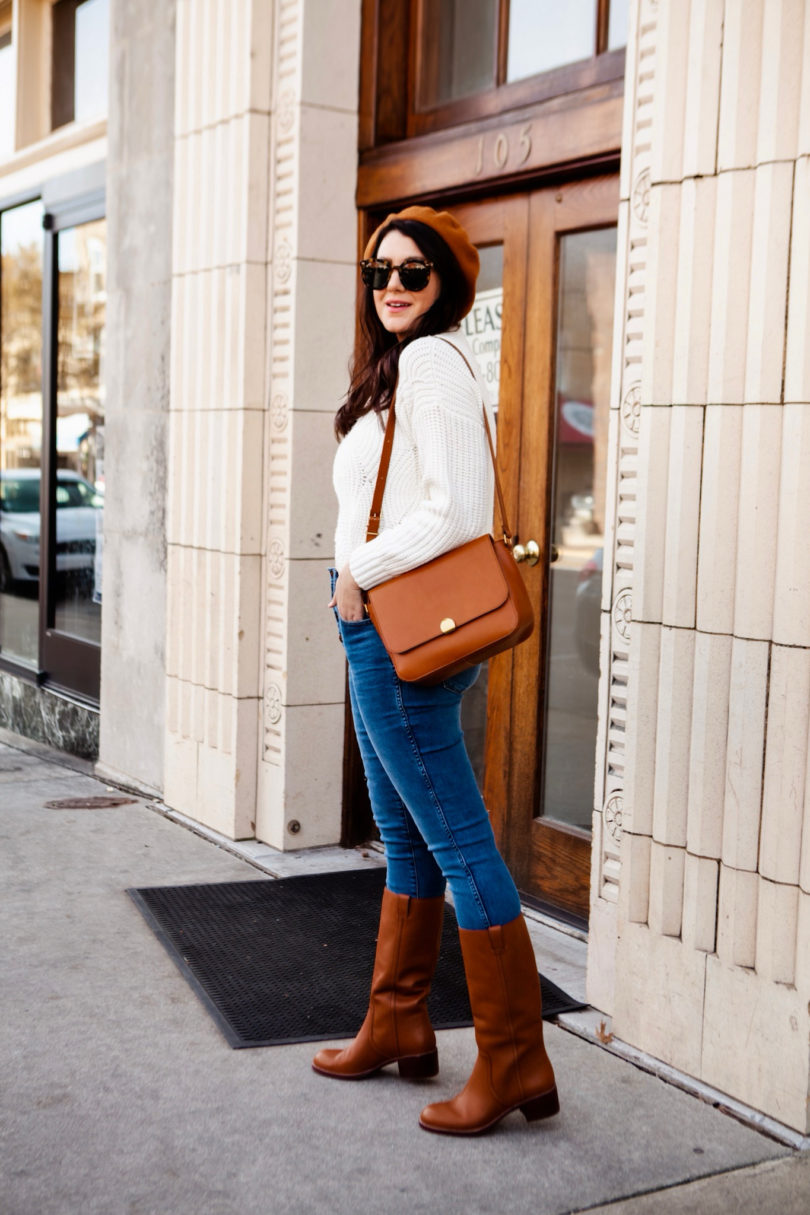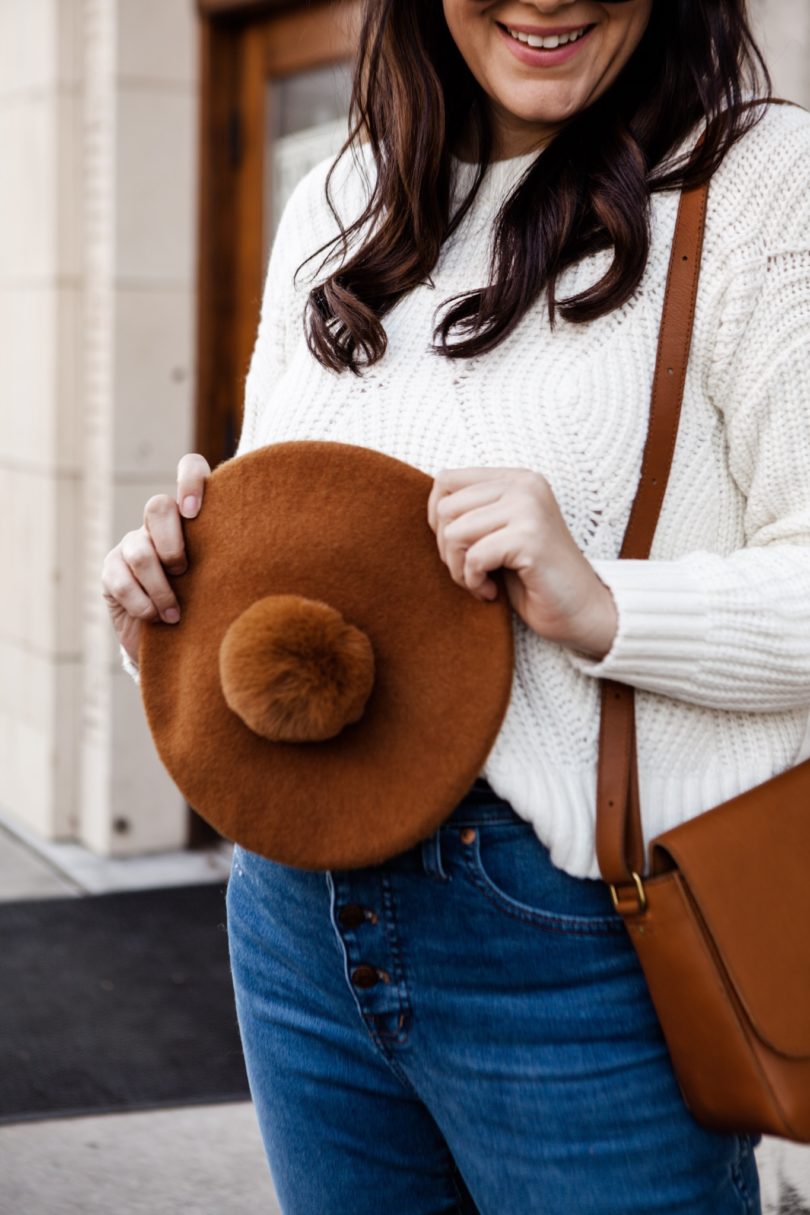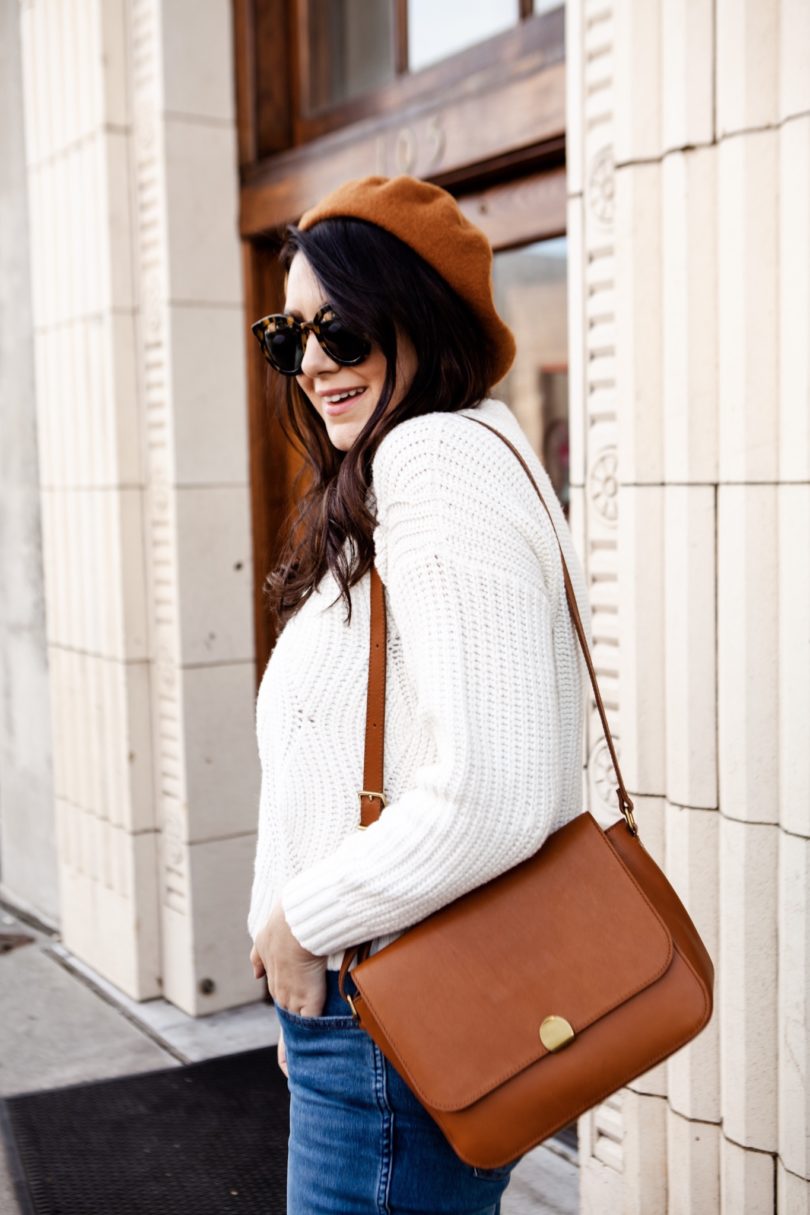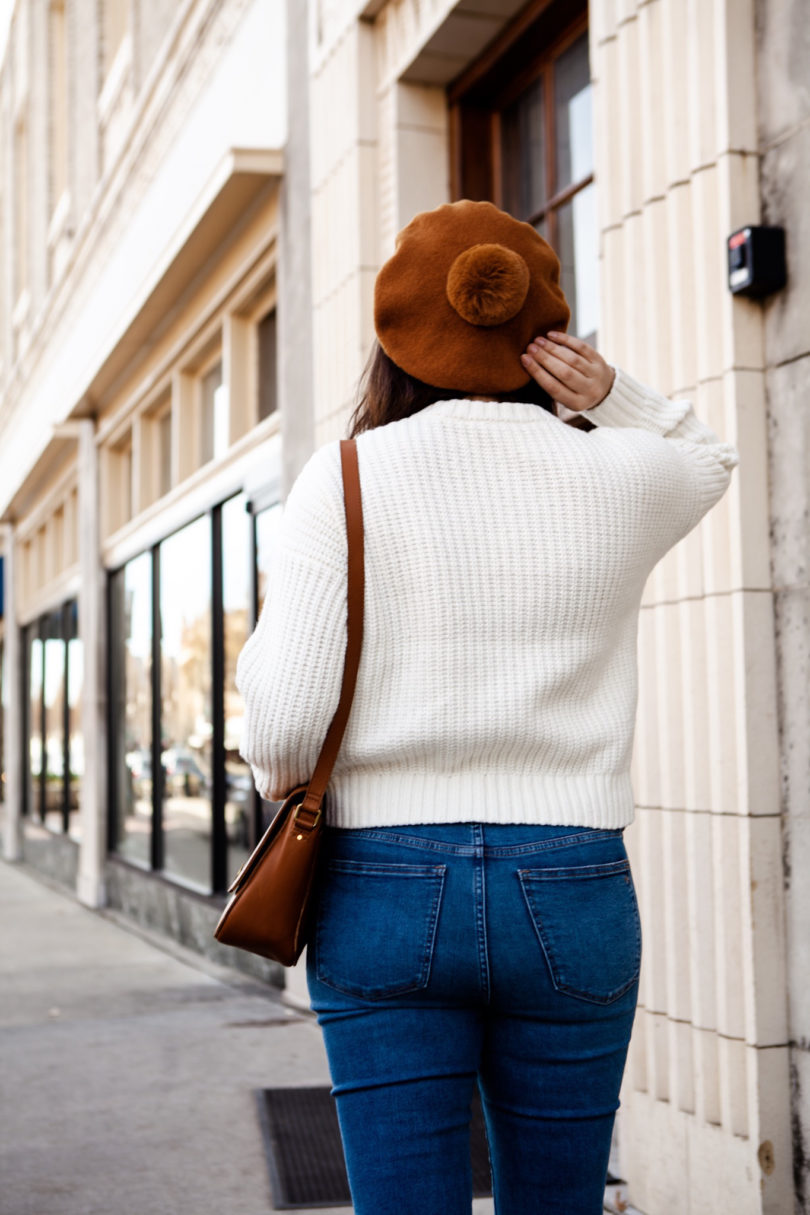 You know how I know this is a fancy lady coat? Because doors were opened for me when wearing this coat. Sure it was an automatic door, but still. Even the door knew I was fancy. (This coat is sold out in the pink but is available in navy! Find it here.)
I have been meaning to get this post up since Tuesday. It's Thursday. I fully blame stomach flu. We got (yes we — Bryan and I both) on Saturday and we were zombies all weekend, kind of recuperating Monday. Ish. I showered and that was progress. So this week has just been fully behind schedule and it's kind of driving me crazy being so behind. But I'm behind here because we are shooting a new collection at the shop (hopefully launching tomorrow!) and just general life things that take time. (Looking at you laundry piles.) But honestly maybe it's better I'm behind because now this sweater is 40% off at Madewell! My lateness is your gain. Find the Madewell sale here!
I love just a simple sweater for right now and this one fits the bill. Although it comes in lots of pretty colors too if you'd like some color in your life. You can find this sweater here! I am in the medium and it fits perfectly.
In fact, everything I'm wearing is on some sort of sale today! Find everything below!