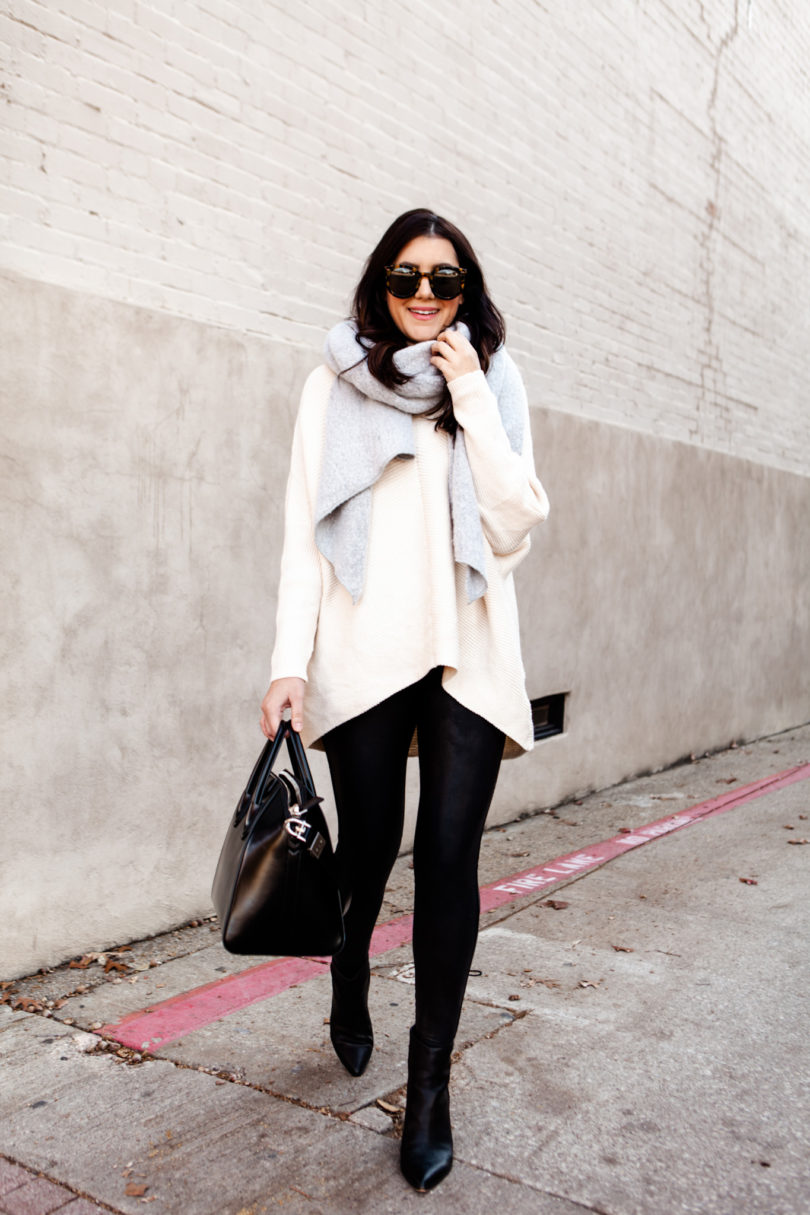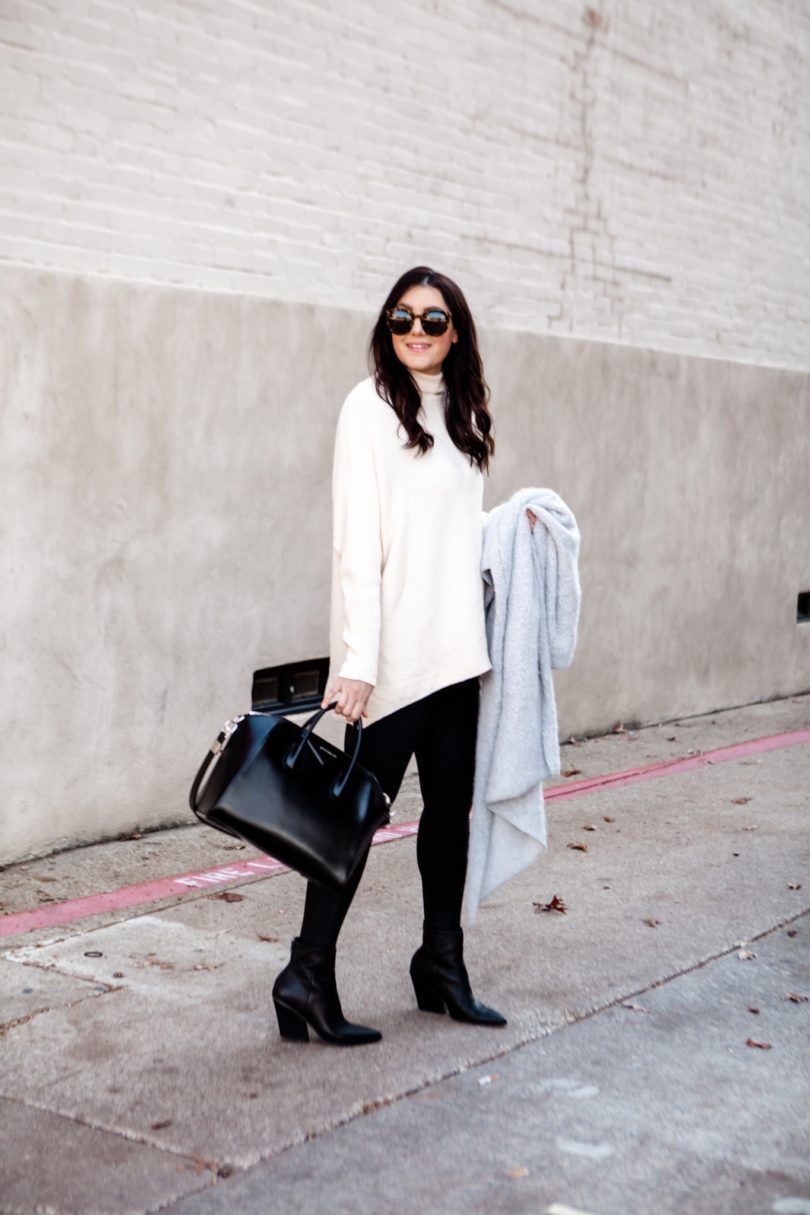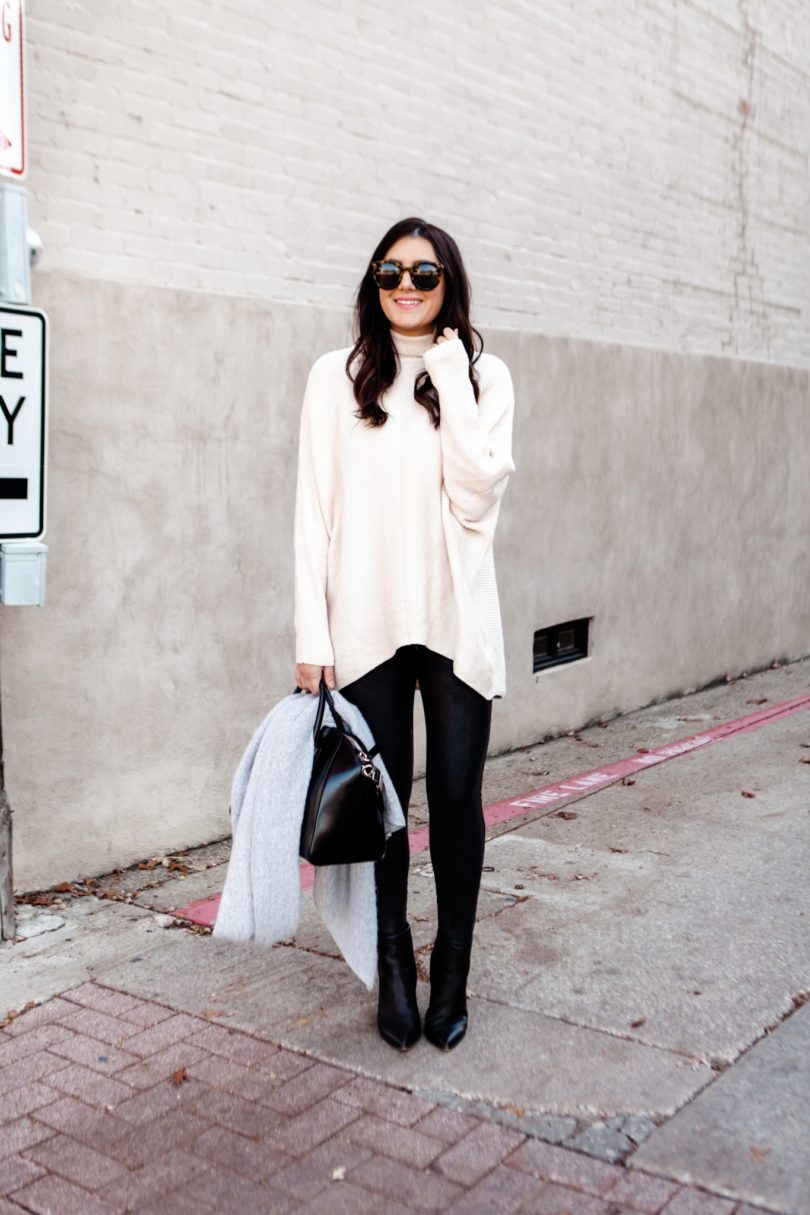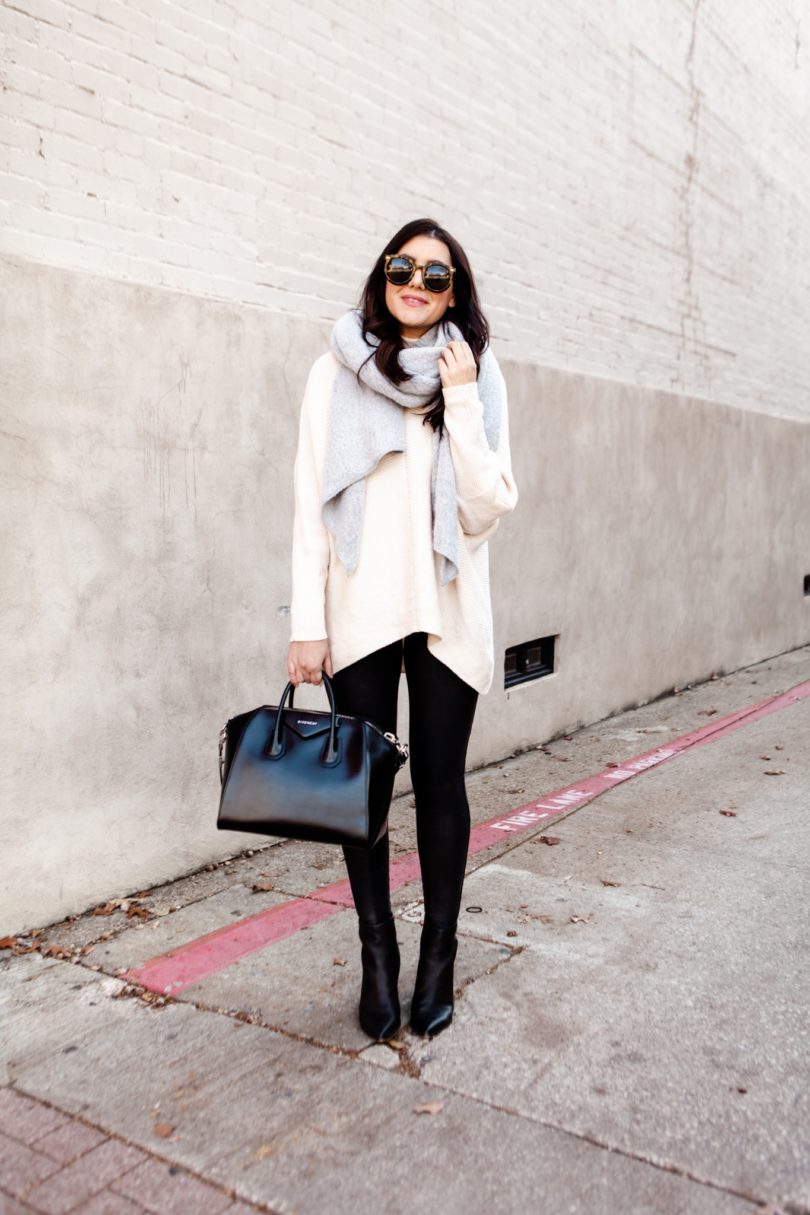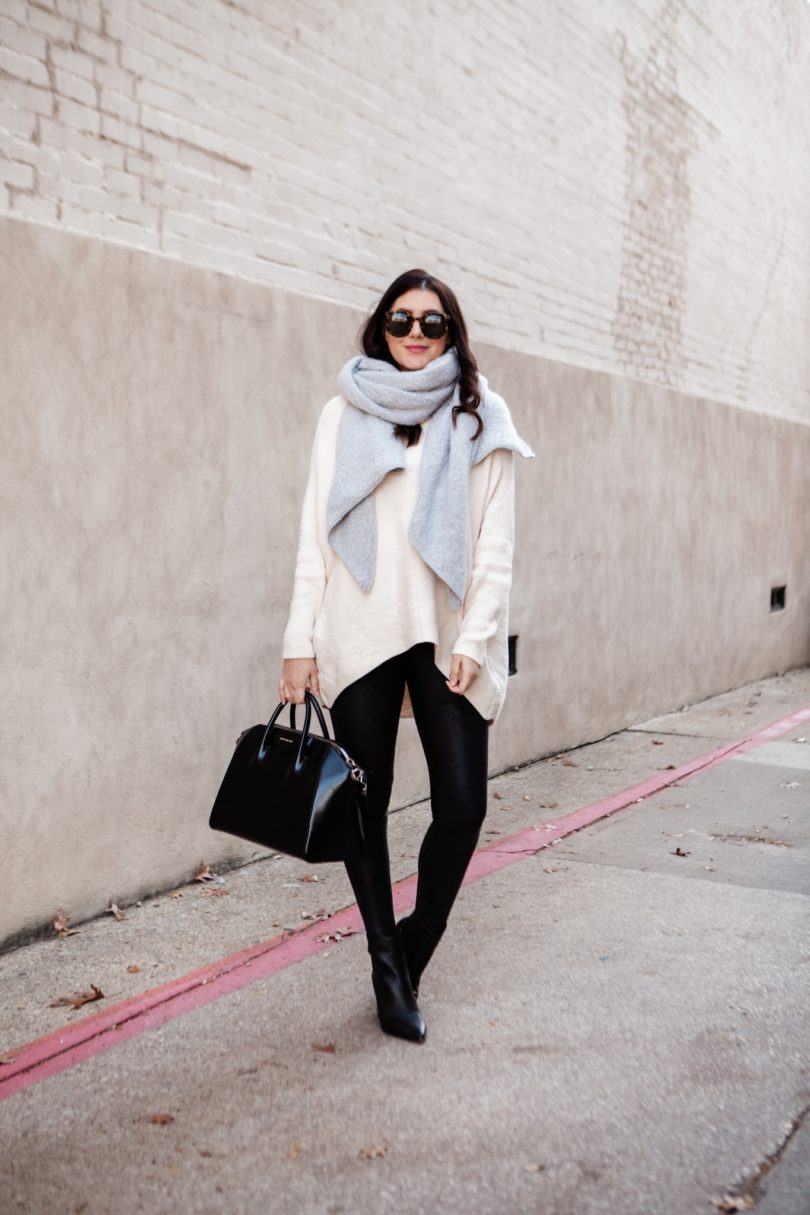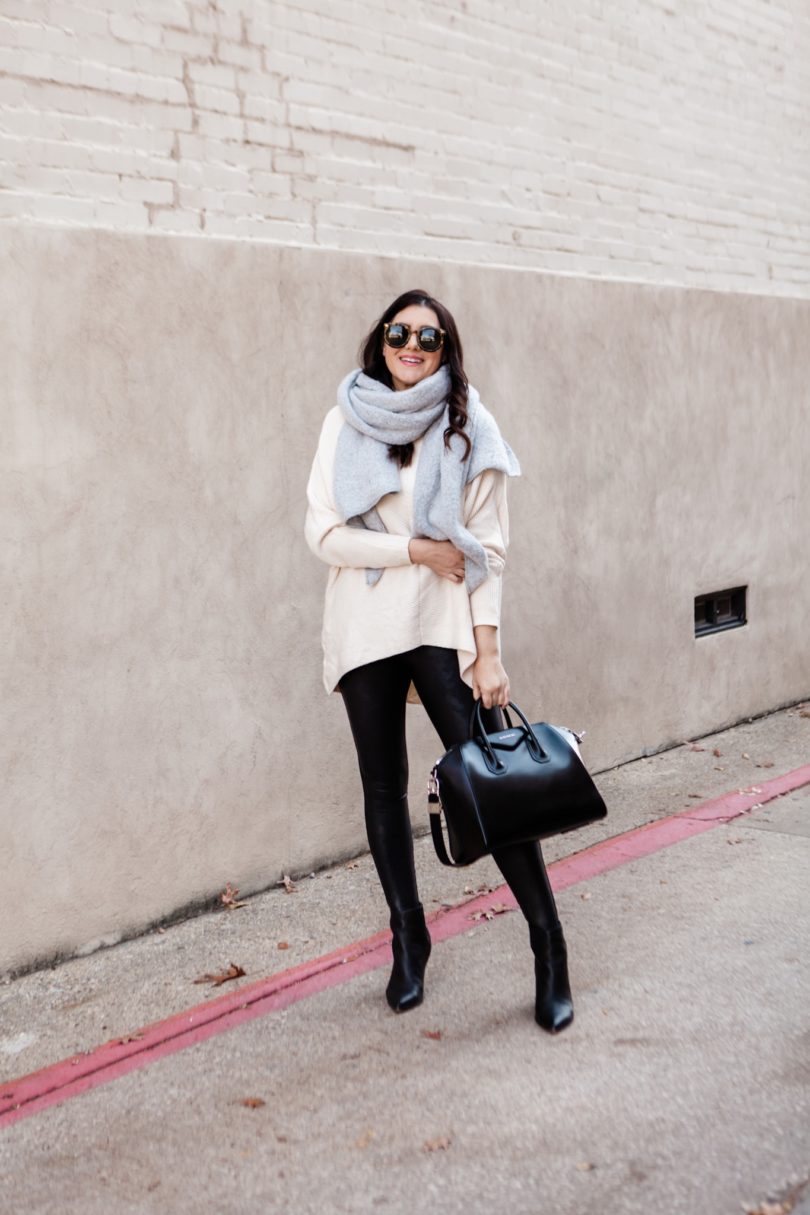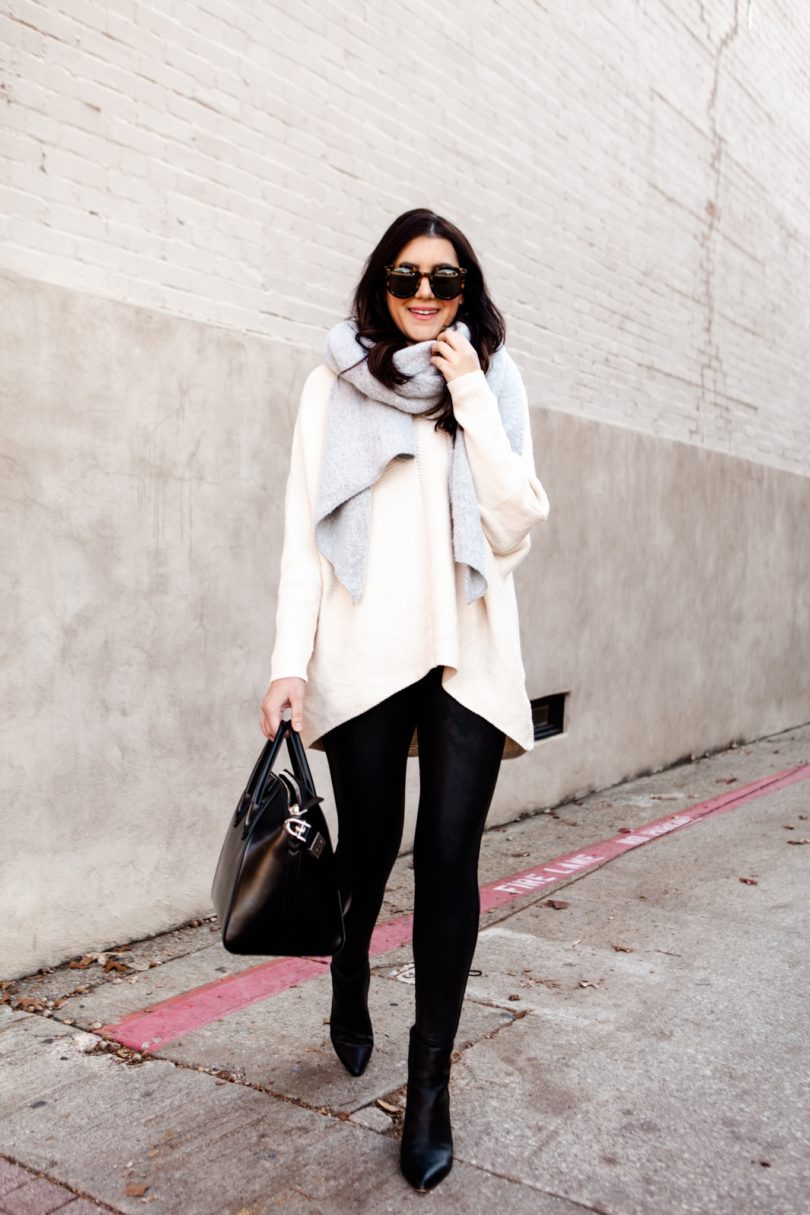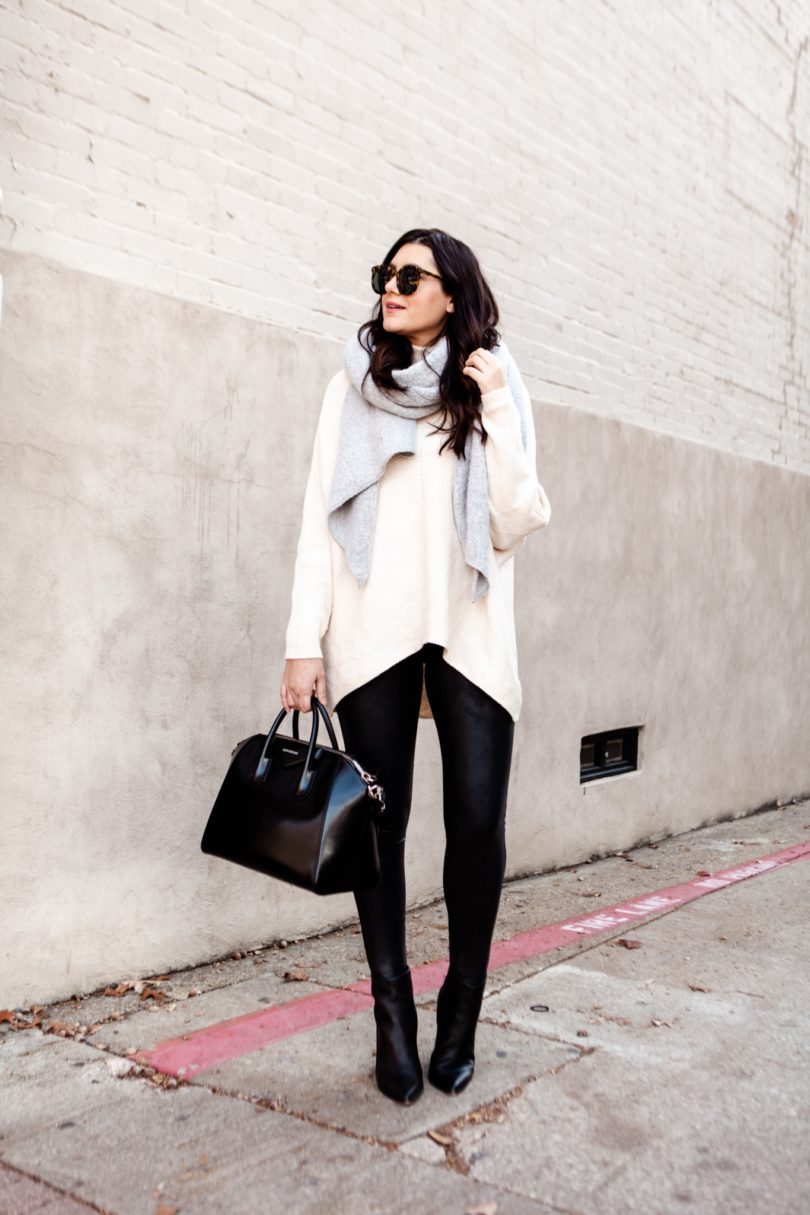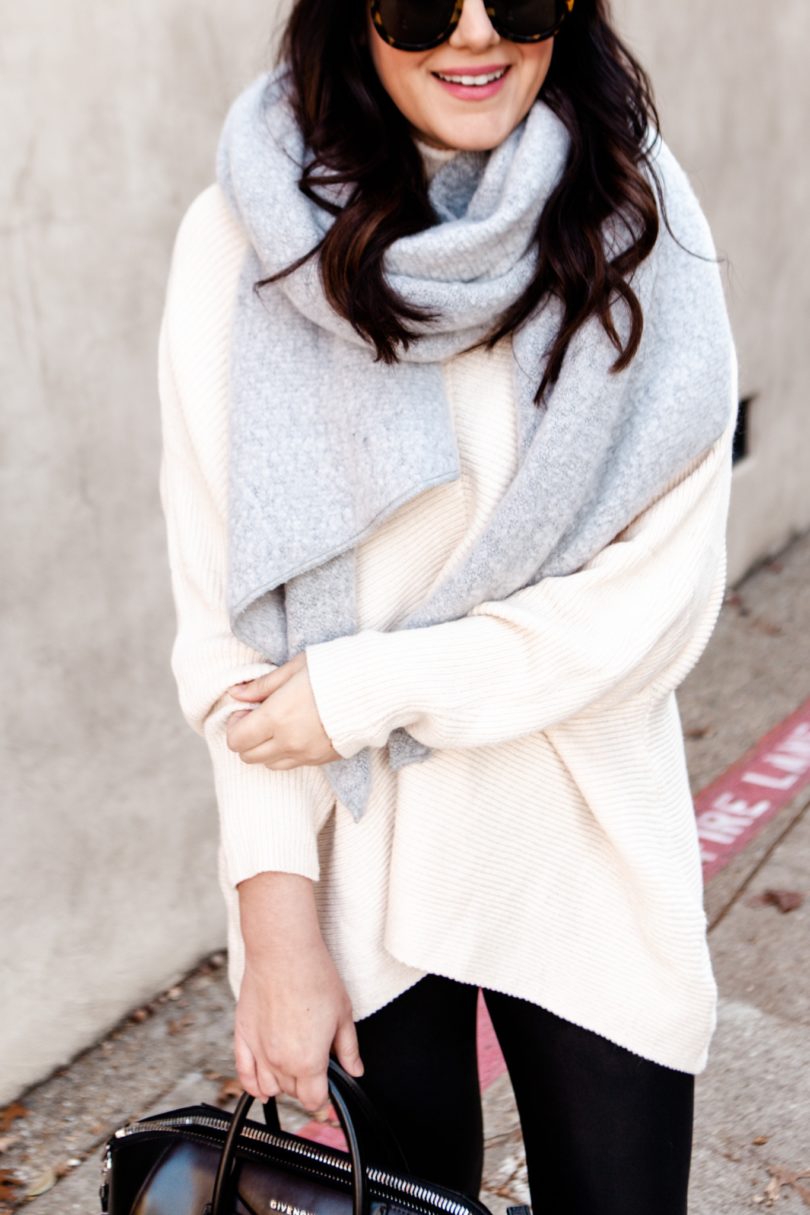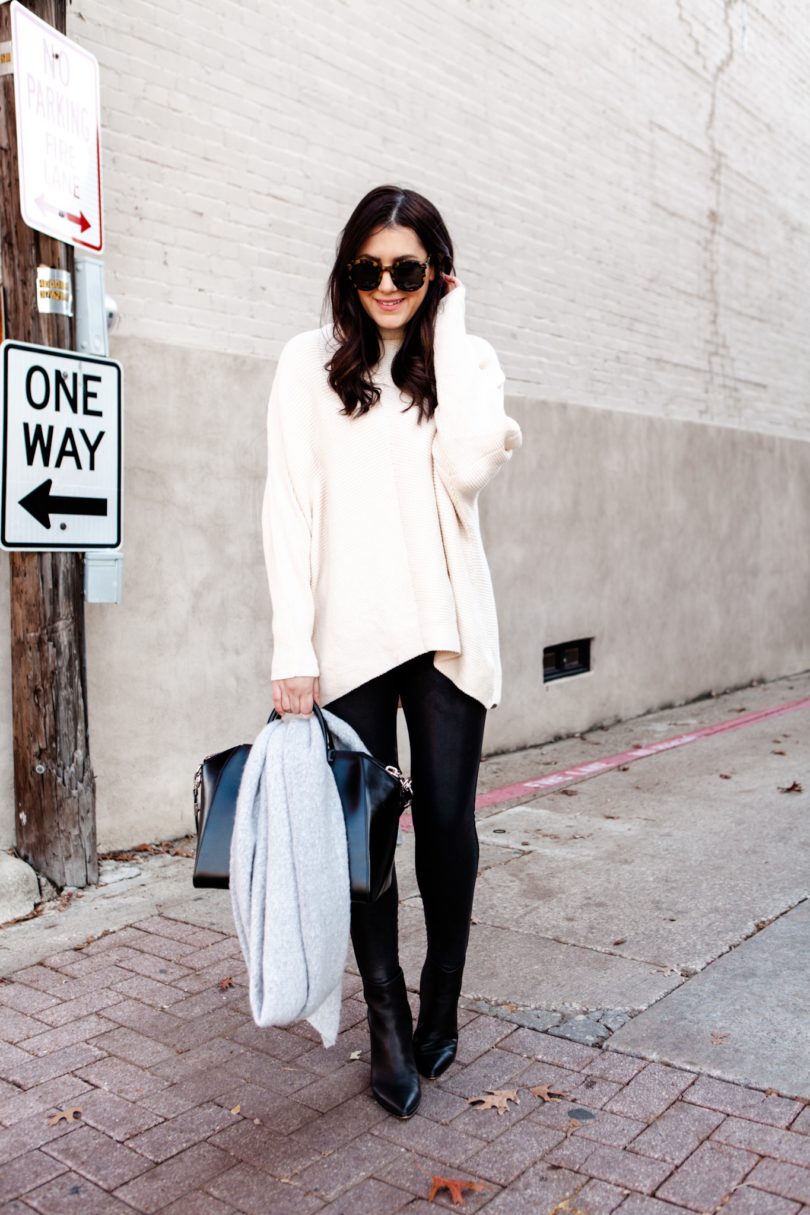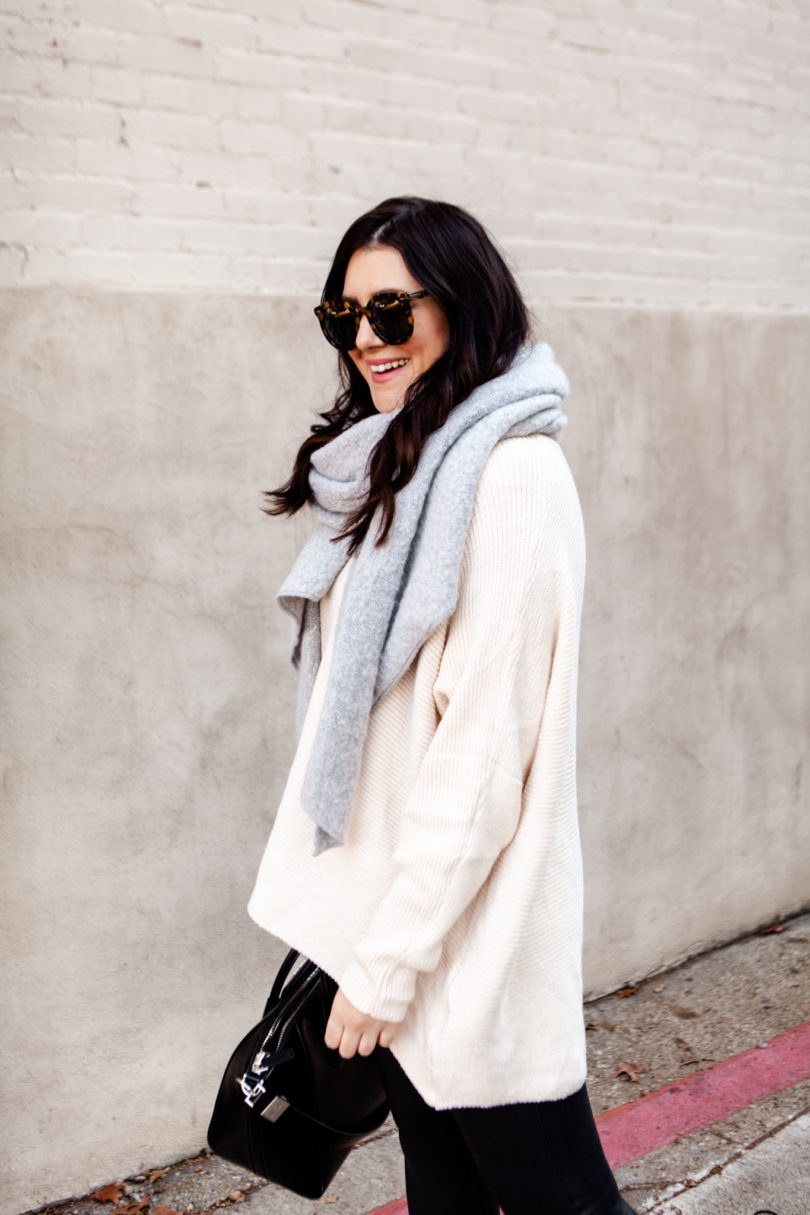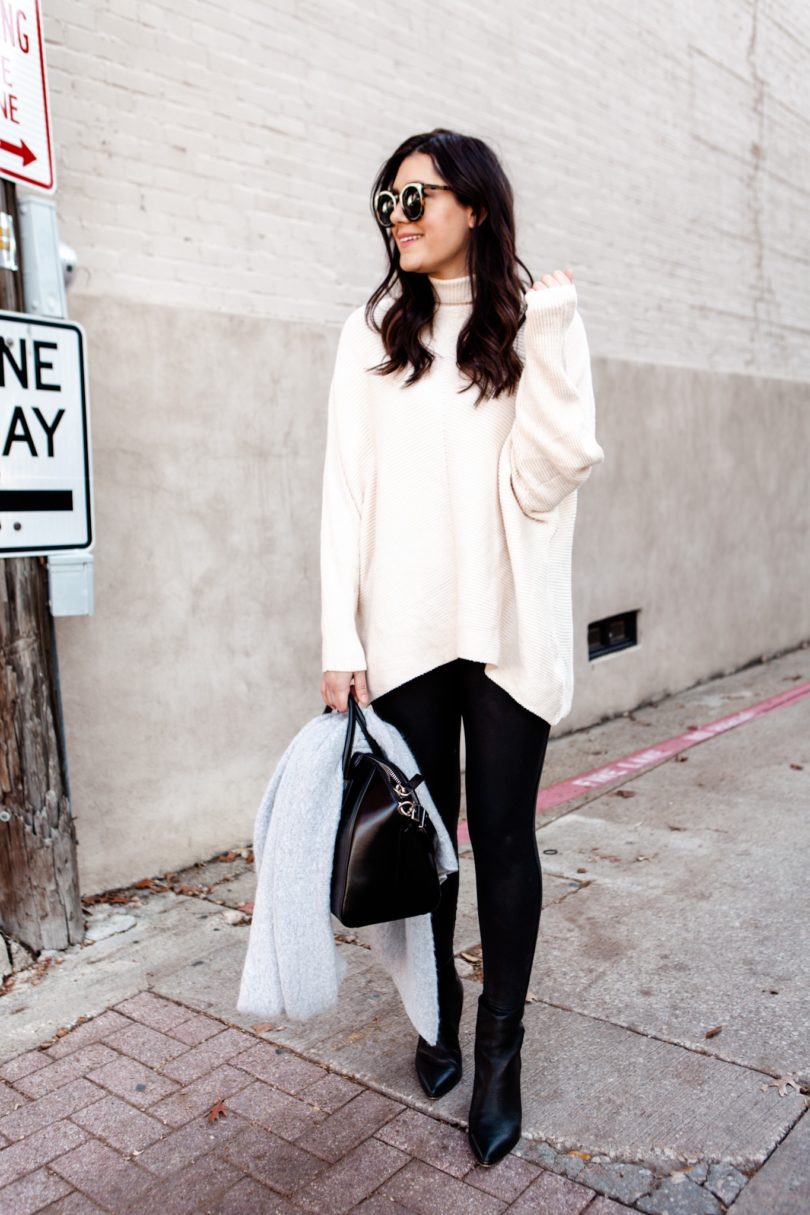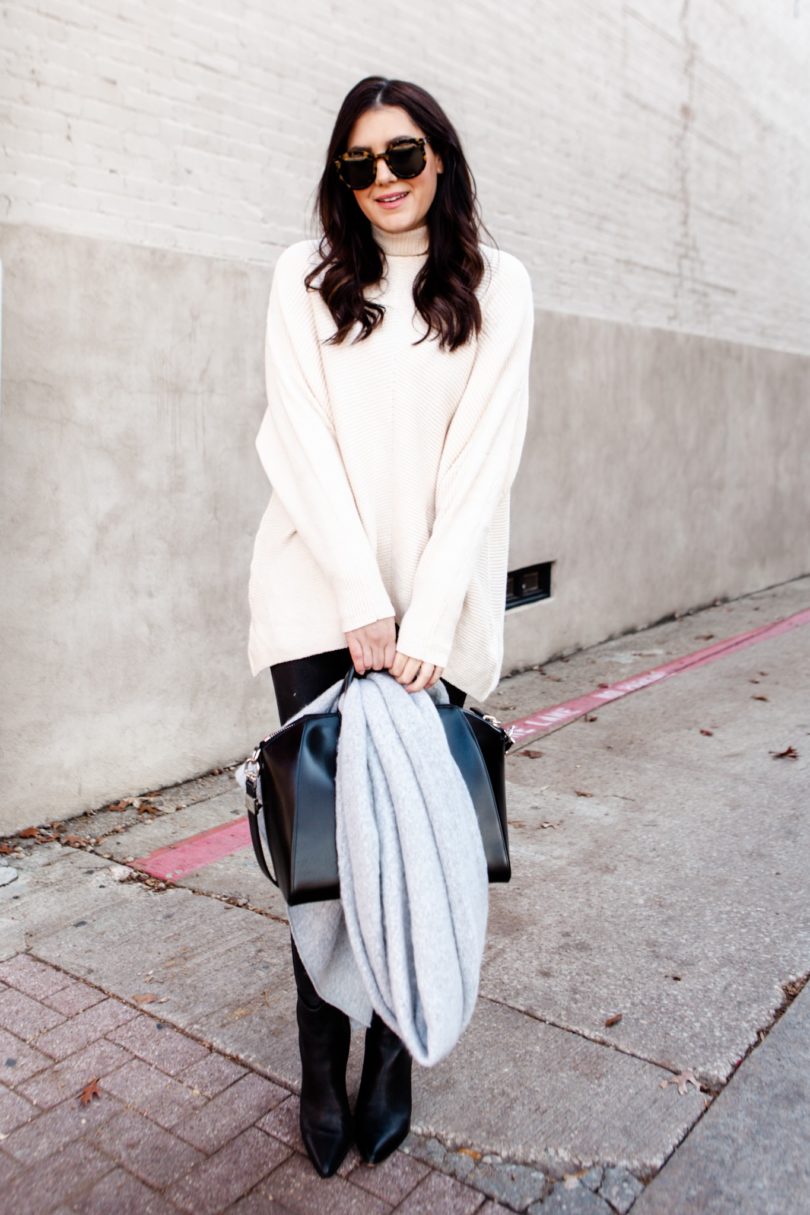 Whenever I order something from Amazon, I keep my expectations pretty low. And usually I'm right. I had ordered a lot of sweaters about a month ago and did a try on, and many of them just didn't feel like they were worth the price I paid so back they went. But I found a few hidden gems in my searching and this sweater is one of them. (This one is the other one!)
Oversized and soft, this sweater feels a lot more high end than it is. I love the kind of rounder, slightly asymmetrical hem as well, it comes up just a bit in the front and longer in the back. Almost like a bell shape, which is a fun silhouette to wear with leggings. I sized up but that is absolutely not necessary unless you want it to fit very oversized. I am in the large, no regrets, but I did want to mention that it already fits oversized. I'm just extra like that.
Find this under $40 sweater here!
I know I make a big claim in the title — the perfect travel outfit. I mean, that's like saying world's best coffee, right? But seriously, I've thought about it and this would make the perfect travel outfit. We've got faux leather leggings — which are God's gift to travel. Glorified yoga pants that actually make you look like you have your life together. A super cozy sweater that if you're traveling by plane, you could just cocoon up inside and take a nap because you are the blanket. And for good measure, I tossed on another layer with a super soft and cozy scarf. I always get cold when traveling ,no matter what the season, so for me having an extra layer that doubles as a pillow or blanket is key. Plus, it all looks chic together. Form AND function — see? The perfect travel outfit.
And if you wanted to switch out the booties for sneakers you easily could! I would go with a black pair of sneakers but you could do whatever you wanted. I just chose to wear booties with this look because I feel like I always go the casual route with Spanx leggings. Trying to fancy myself up before the year's end.