Not to just completely skip over Christmas — I would never — but I wanted to show a few looks for New Year's Eve this year. Especially before we get too long gone into the half of December that I like to call Decemblur. You know — when you can't remember what day it is or what holiday party or event you have been to or haven't yet been to? That's the blur. So before we are weeks deep into the holiday haze, I wanted to sneak in a few more outfits to get you through the rest of the holidays! This will be the sparkliest outfits of the year.
I broke down three outfits from Nordstrom into three different NYE options  — Going out and being all fancy to ring in the new year, going to a friend's house for a casual hang out with your favorites or my personal favorite option, the stay in and watch the ball drop on tv with popcorn and champagne. What will we do this year? Only time will tell. And if we can secure a baby sitter or not.
Let's get to the looks!

Going Out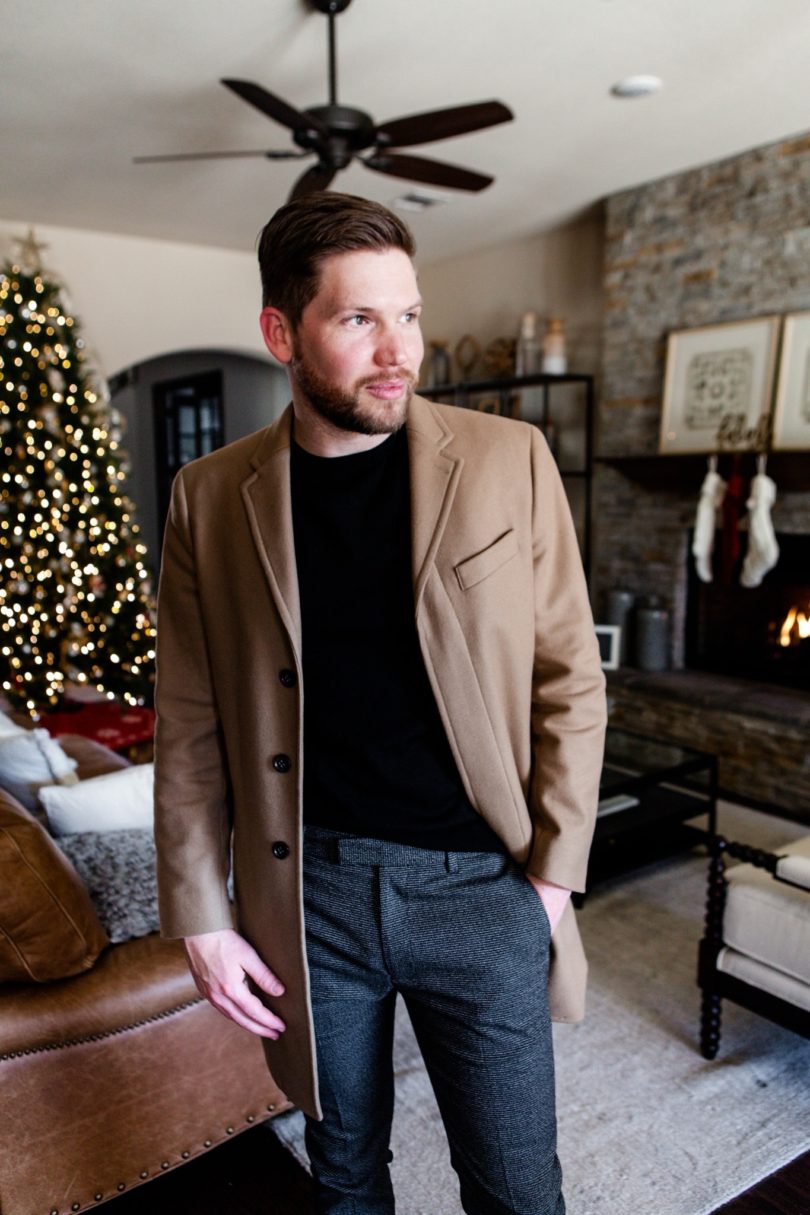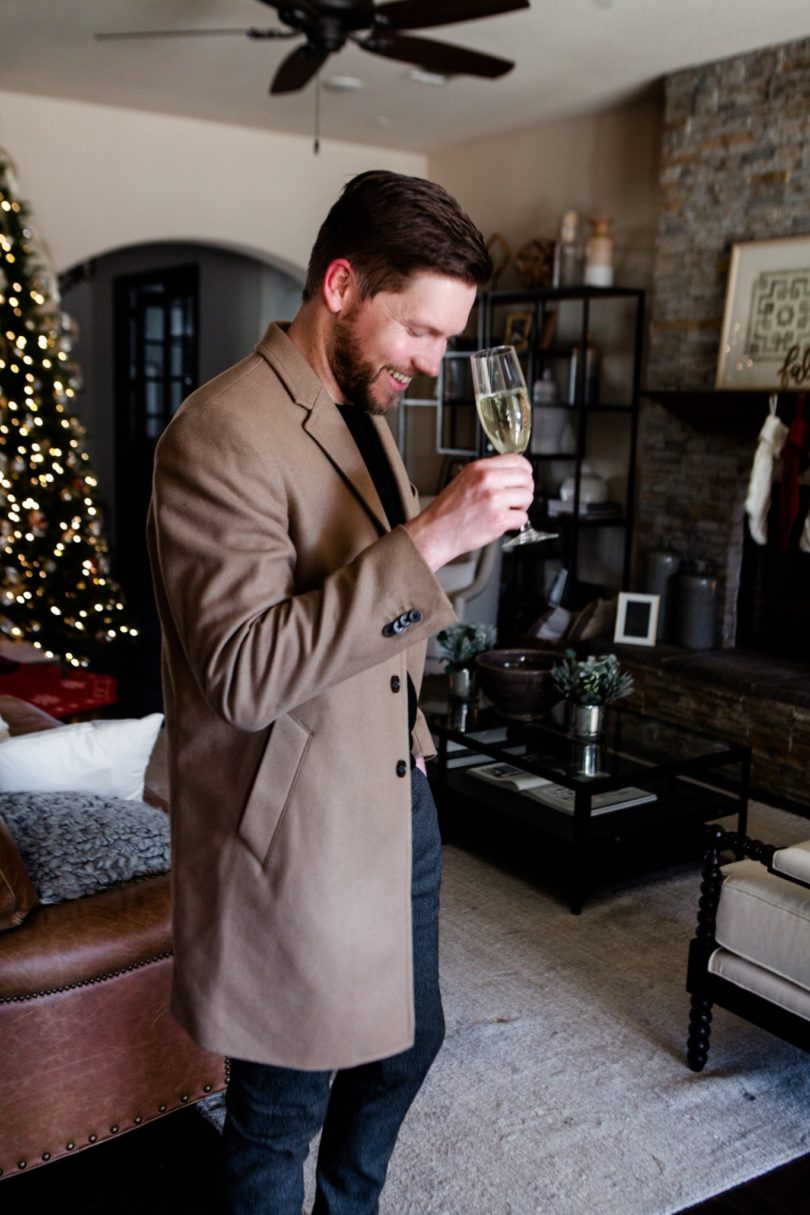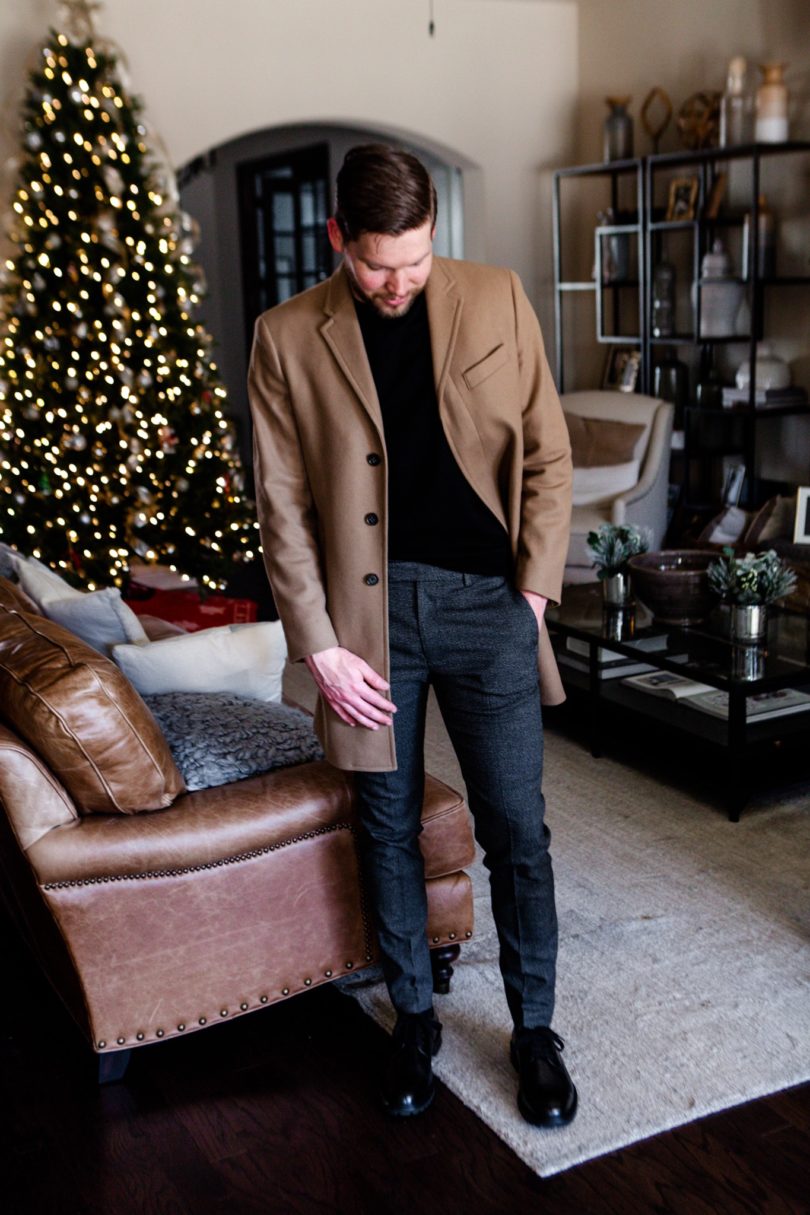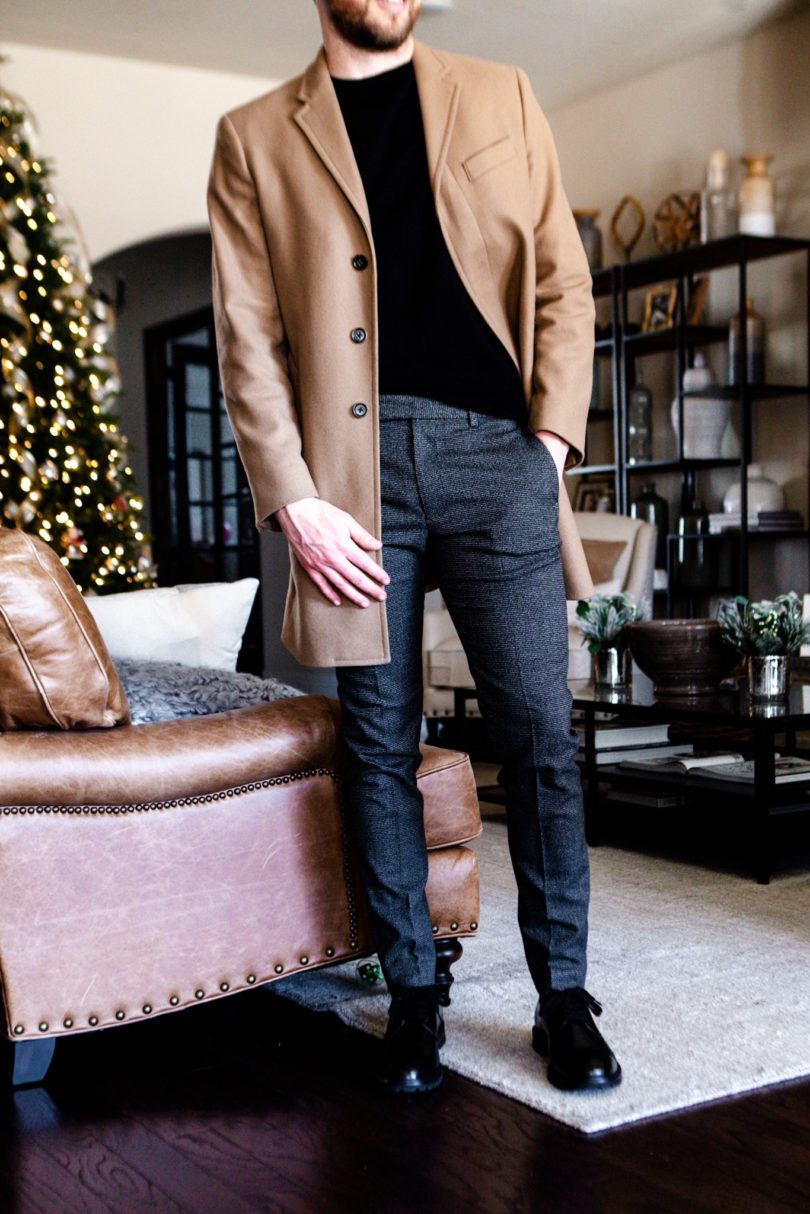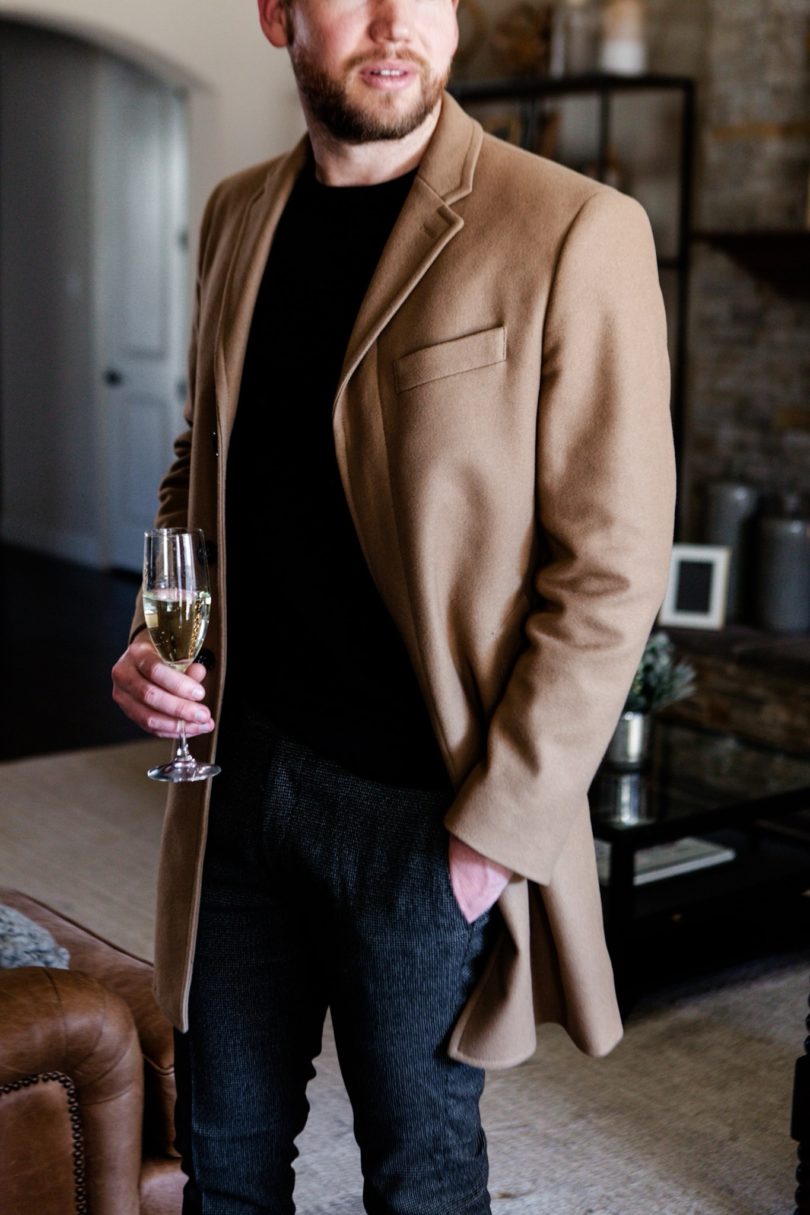 Welcome Mr. Skeen to the blog. He agreed to be in a few frames for me for this post! We are both in all Topshop or Topman, head to toe. If you are every wanting something with a trendy flare but not over the top, I love Topshop for that reason. It's great quality but is trend-focused so it's well priced. Topman is one of Bryan's favorite brands — he loves their trousers and has so many great sweaters from the line! Here he is in a nice pair of trousers that can go out for a night or to the office and can play well with a blazer as well. It's been chilly here so a sweater for a night out and a perfect camel coat that I'm so jealous of. I want this coat in a ladies size please.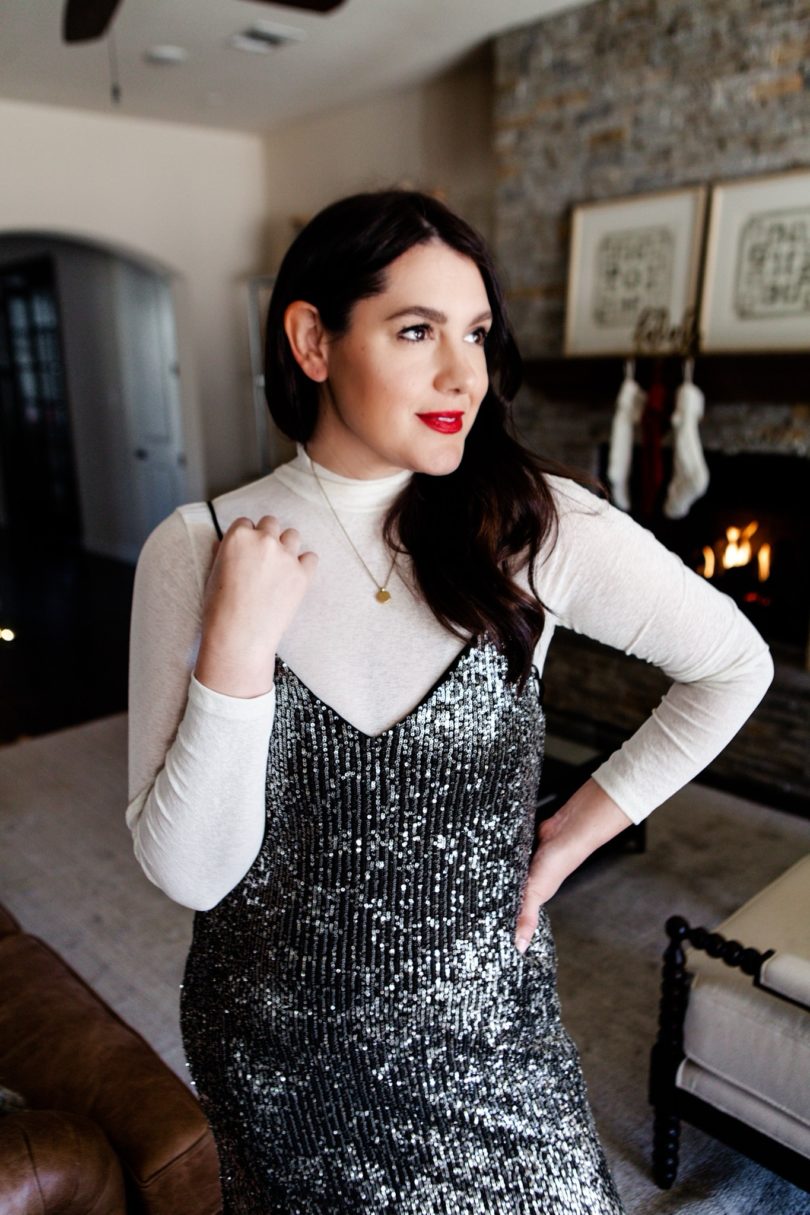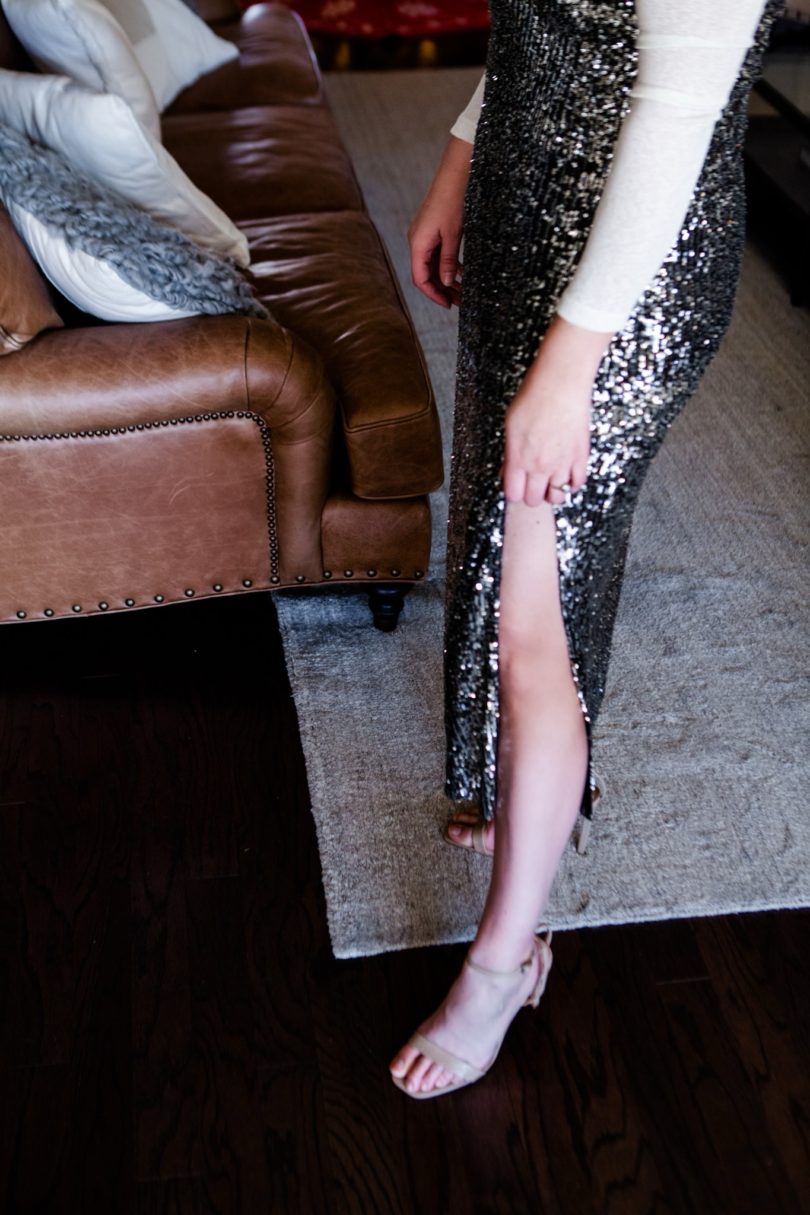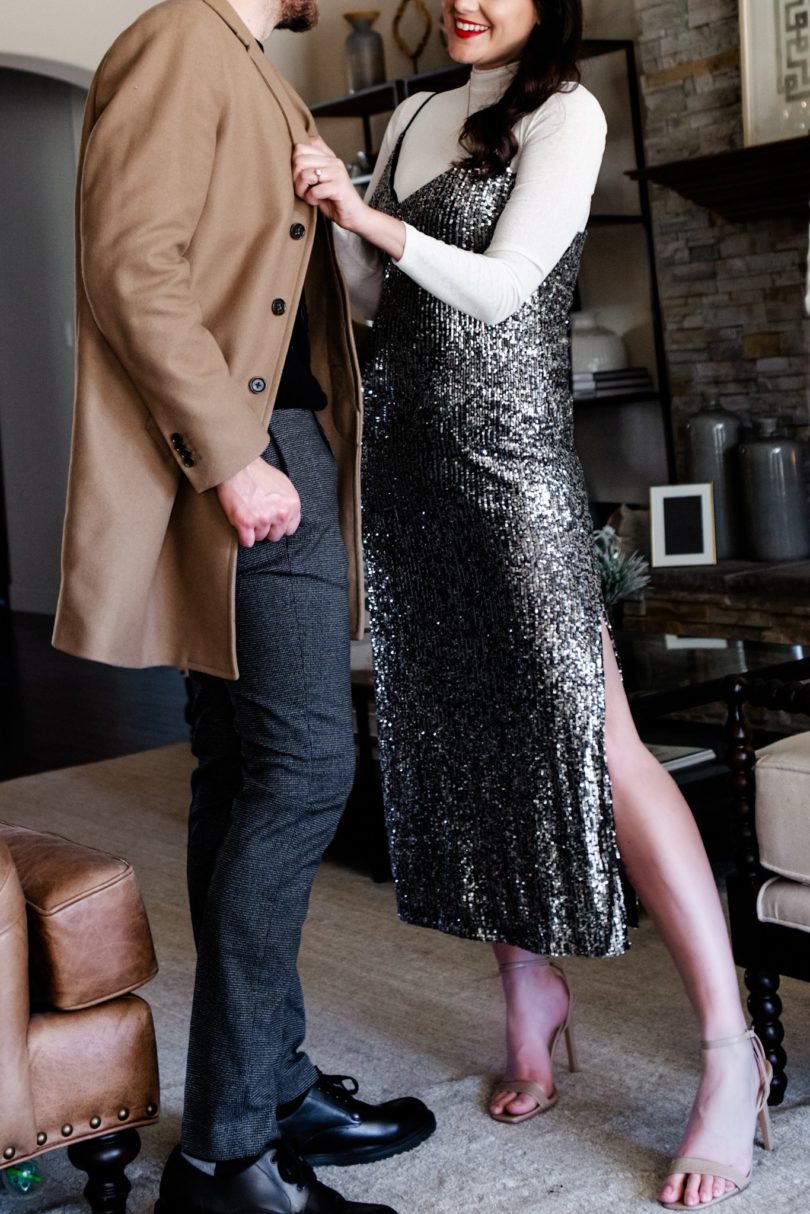 I've always wanted to be the Lady in the Sequined Dress but I also don't want to be cold or uncomfortable. So I've built quite the constraints around this sequined scenario. That's when I realized — why don't I layer the sequined dress? I wouldn't be cold and I would feel comfortable (I'm not a huge fan of showing a lot of skin, just for me personally. My comfort zone is a very large sweater so…) I found this layering turtleneck and voila — it works perfectly with this sequined dress! I was so so pleased with myself. (I sized up in the turtleneck and would suggest that too! But stay true to size in the sequined dress!)

House Party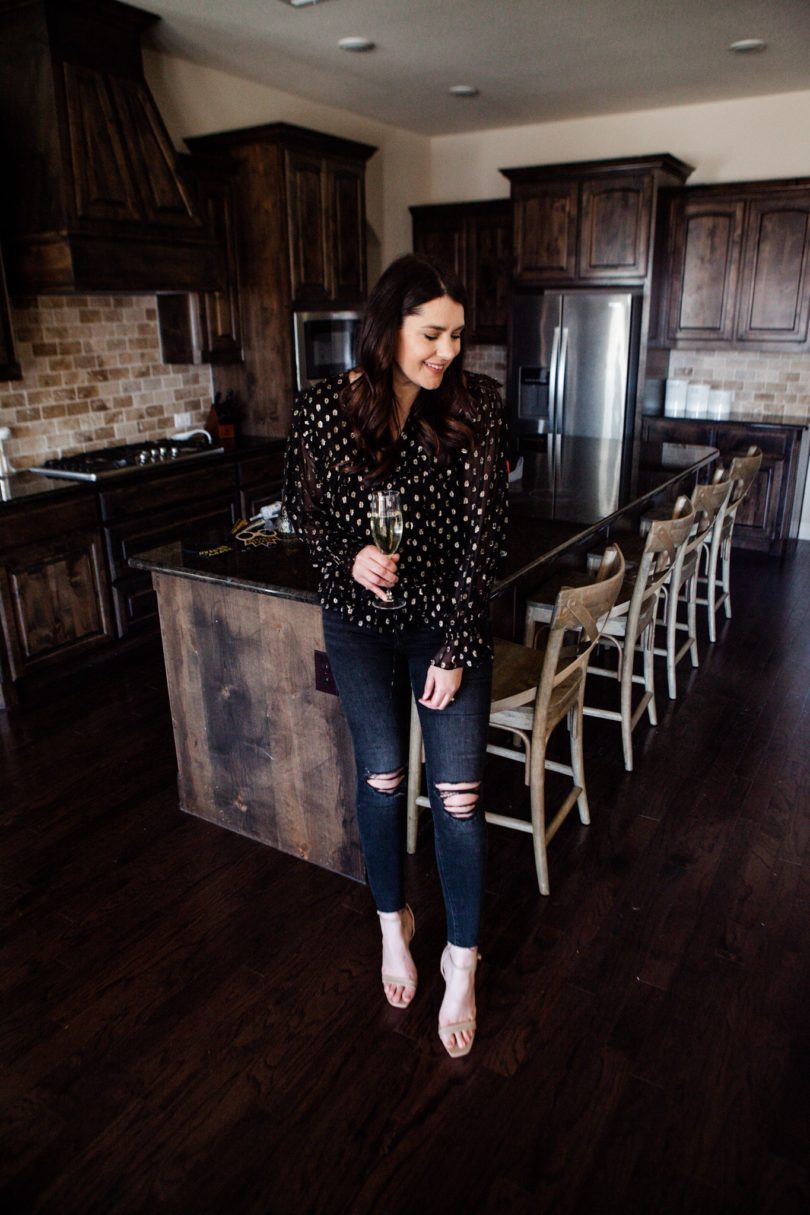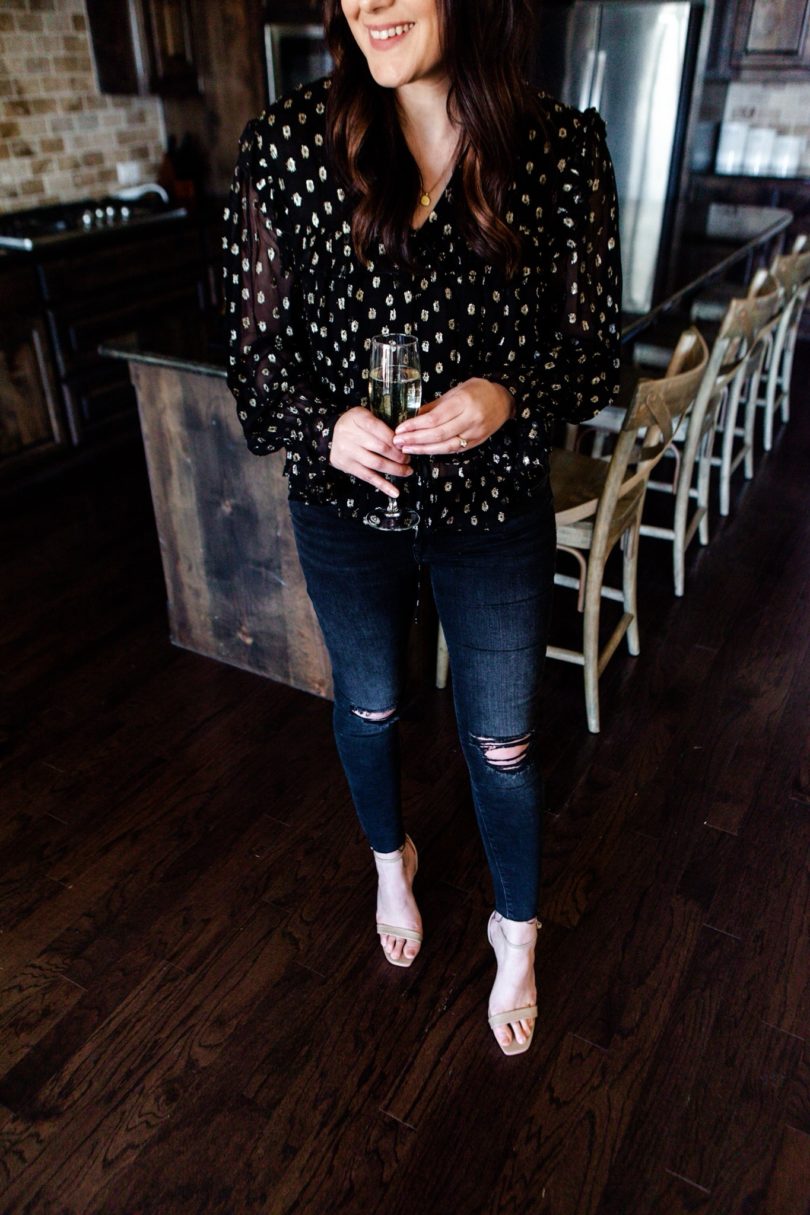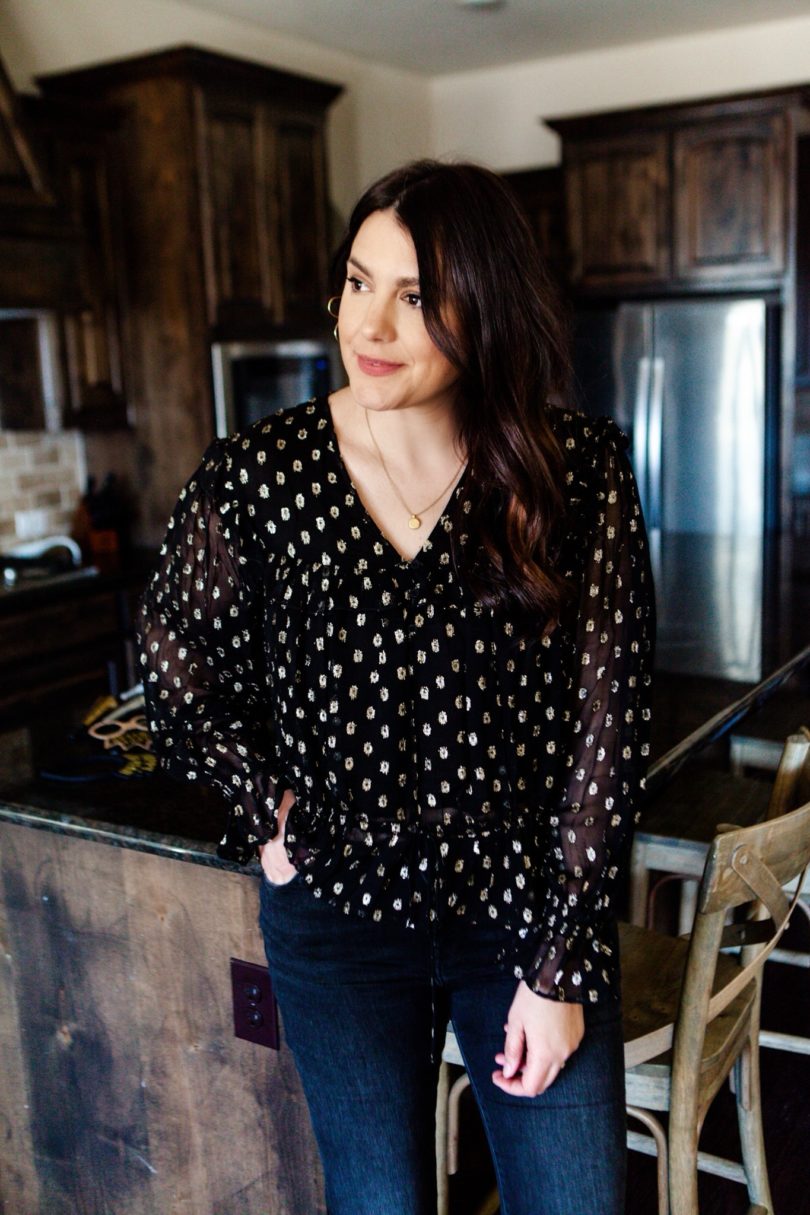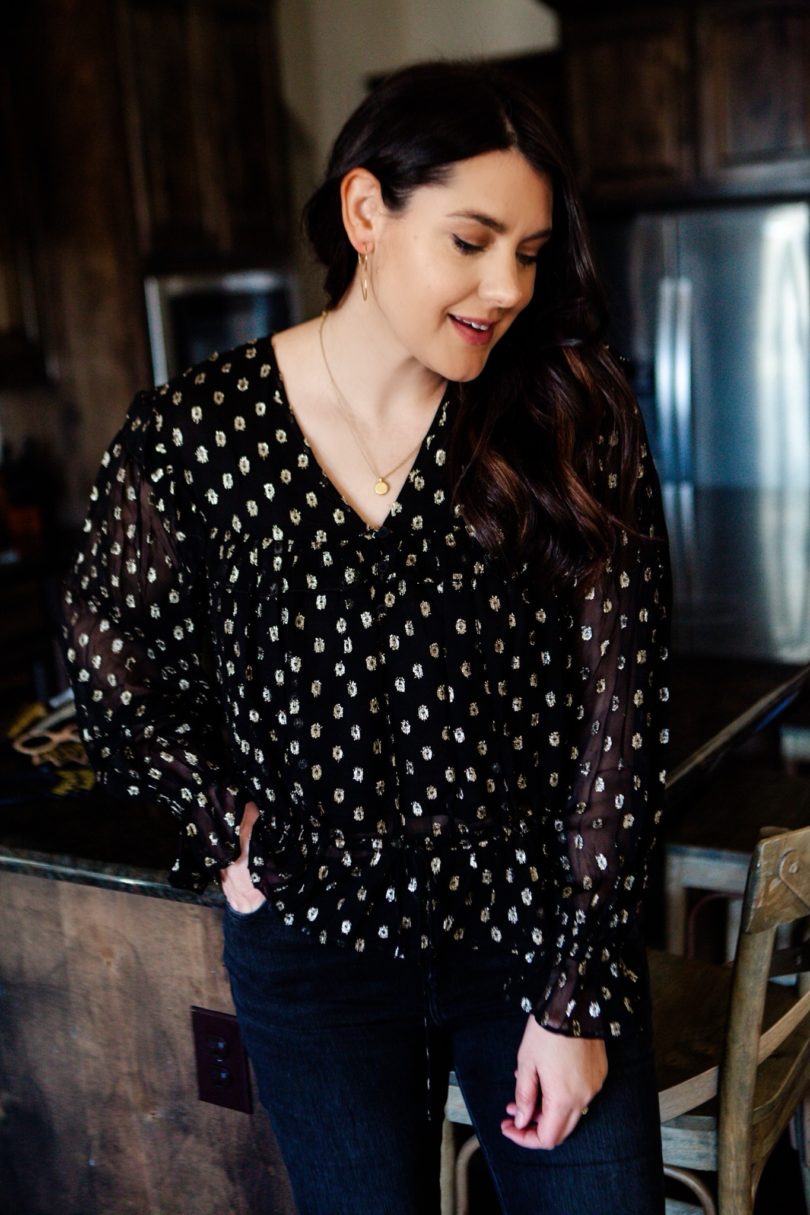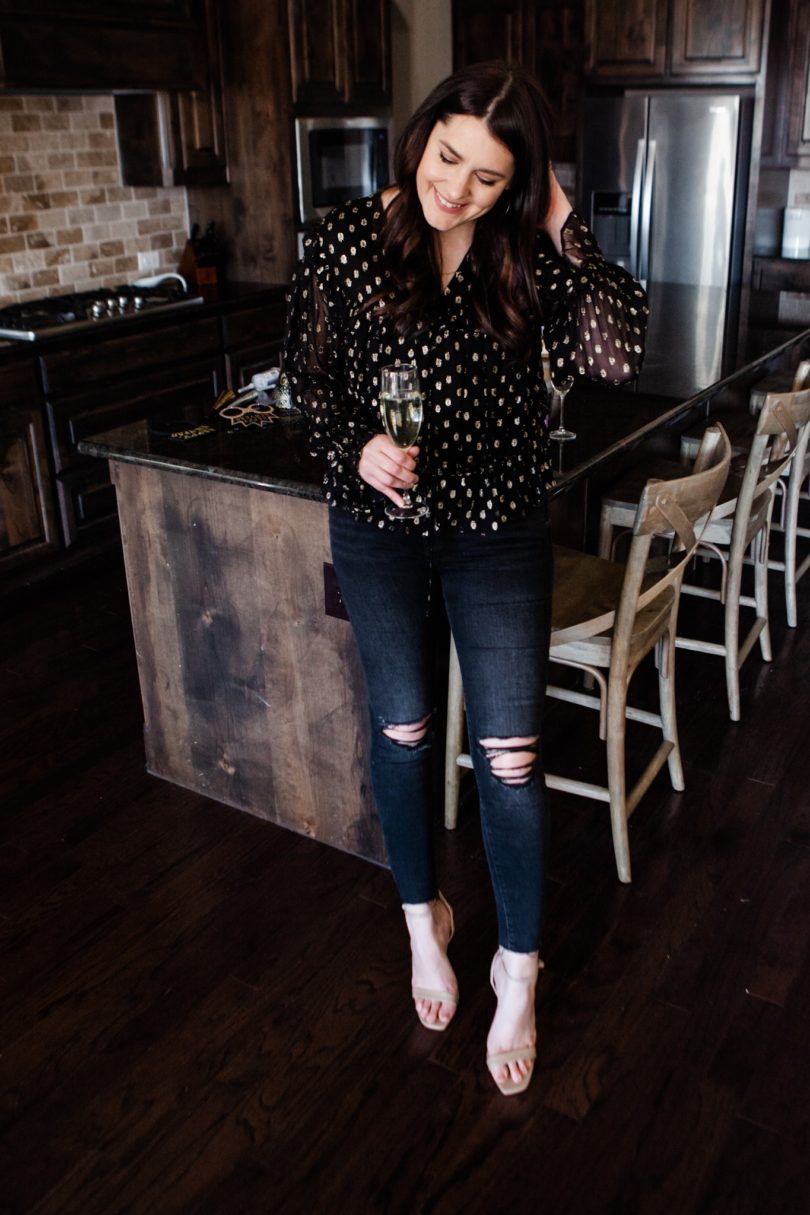 The last few years we've either gone to a friend's casual NYE party or thrown one ourselves. We usually play Cards Against Humanity and make French 75s (I highly recommend this combination with friends). Some of our favorite memories are from NYE parties at our house. And the best part? You can dress as casual as you want. I like to still have a little bit of sparkle as the host but denim is always required. Stretchy denim to be exact. This sparkle top is the right amount of holiday sparkle that can also be worn outside of the holidays. It doesn't scream party top at all; in fact, it's just the right amount of festive. You can find it here! It fits true to size.

Staying In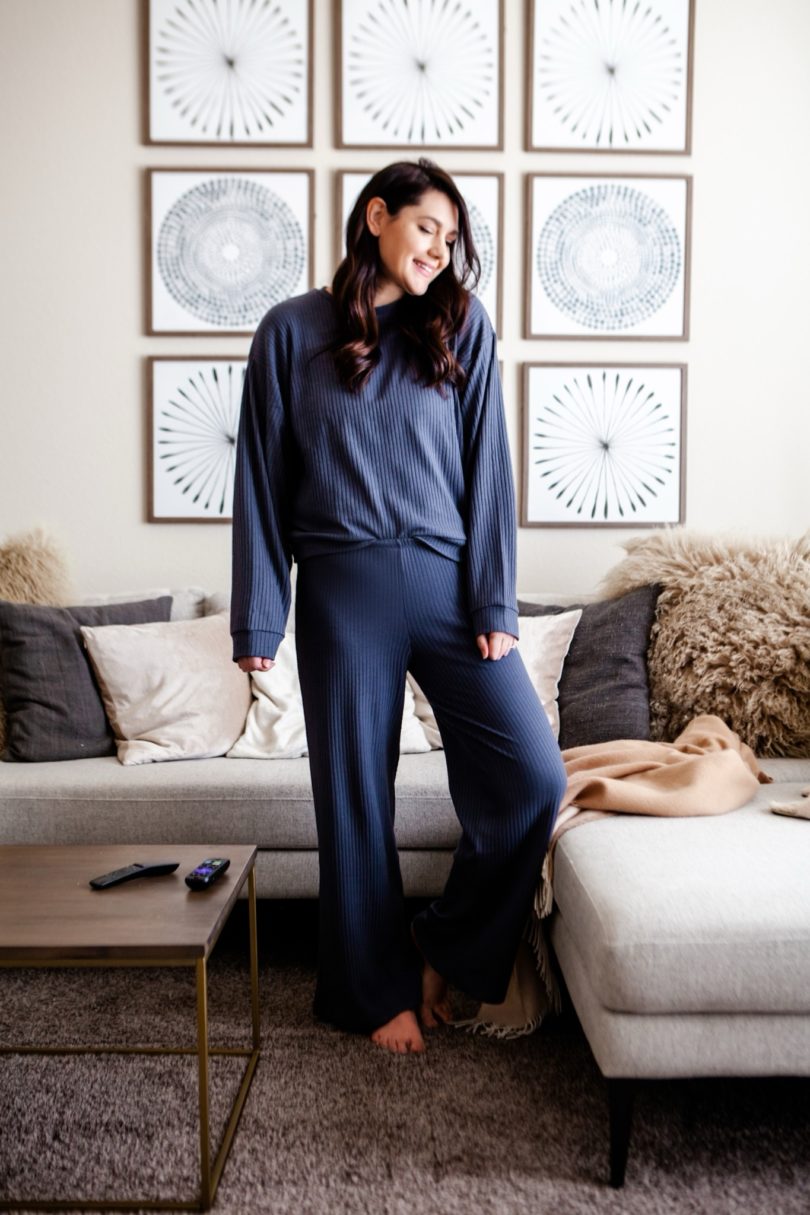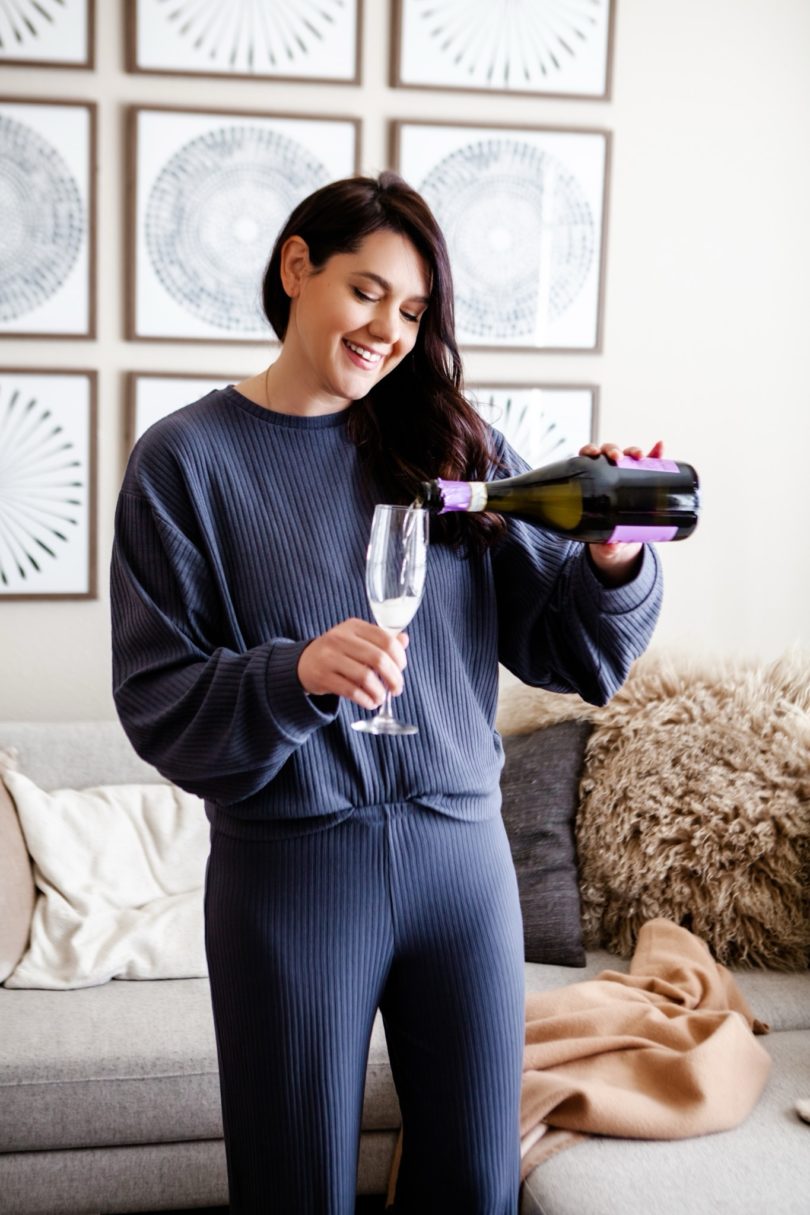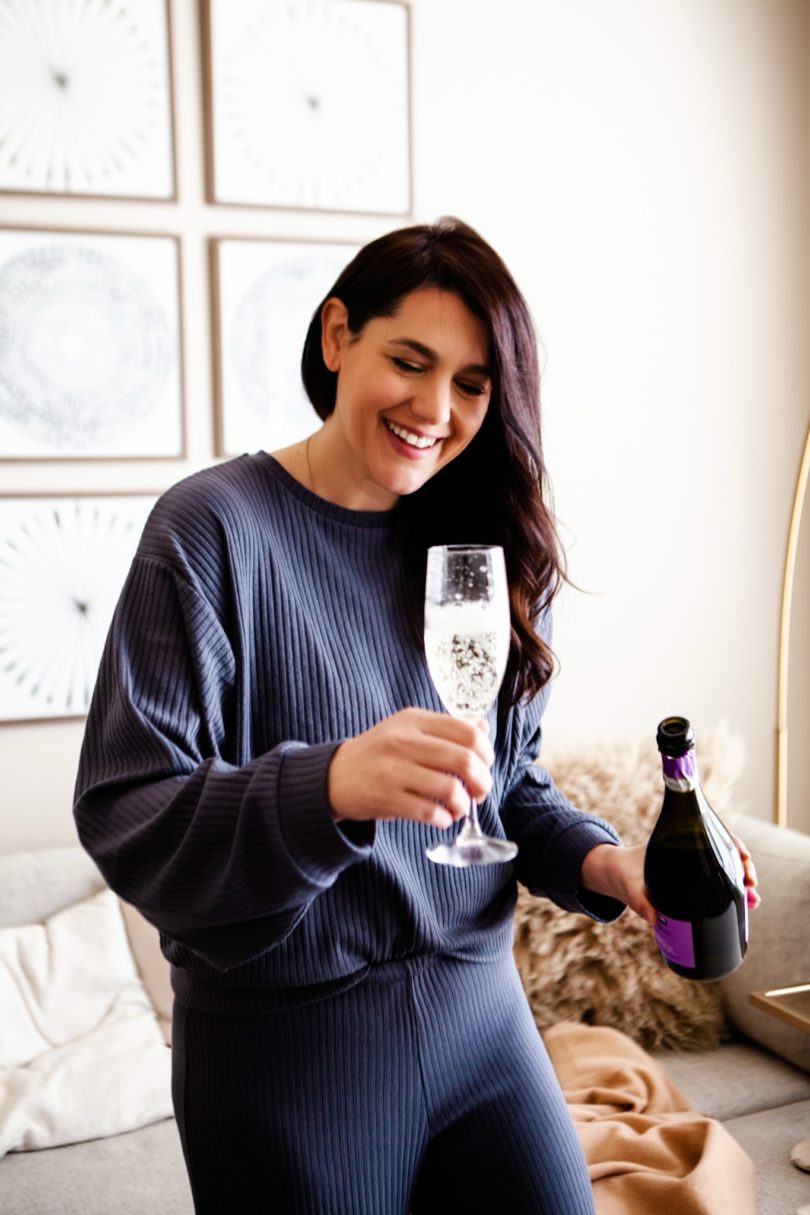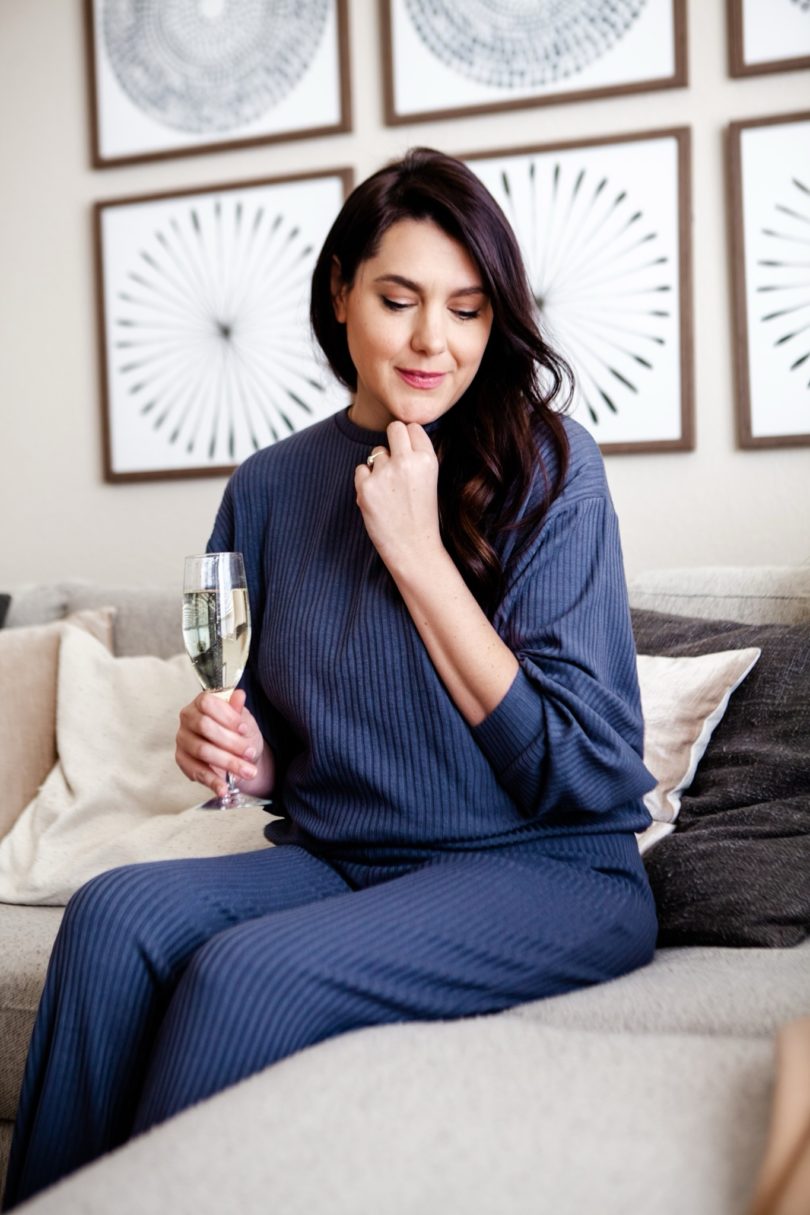 And if you want to know one of my favorite ways to celebrate? On the couch, TV on, with my favorite human, cheap champagne and a nice bowl of popcorn. (A highly underrated combination.) And of course a comfortable outfit to match. Sure just a pair of pajamas would do, but what about a set of coordinates that could be used as pajamas but you could also leave them on all day and people would just think it was a cute outfit? Yeah, that's the stuff. I found this matching set that is super comfortable and perfect for celebrating on the couch! Or not celebrating. This set is nap-approved too.

____________________________________________________________________________
*Thank you to Nordstrom for sponsoring this post and thank YOU for supporting the brands that support this blog!