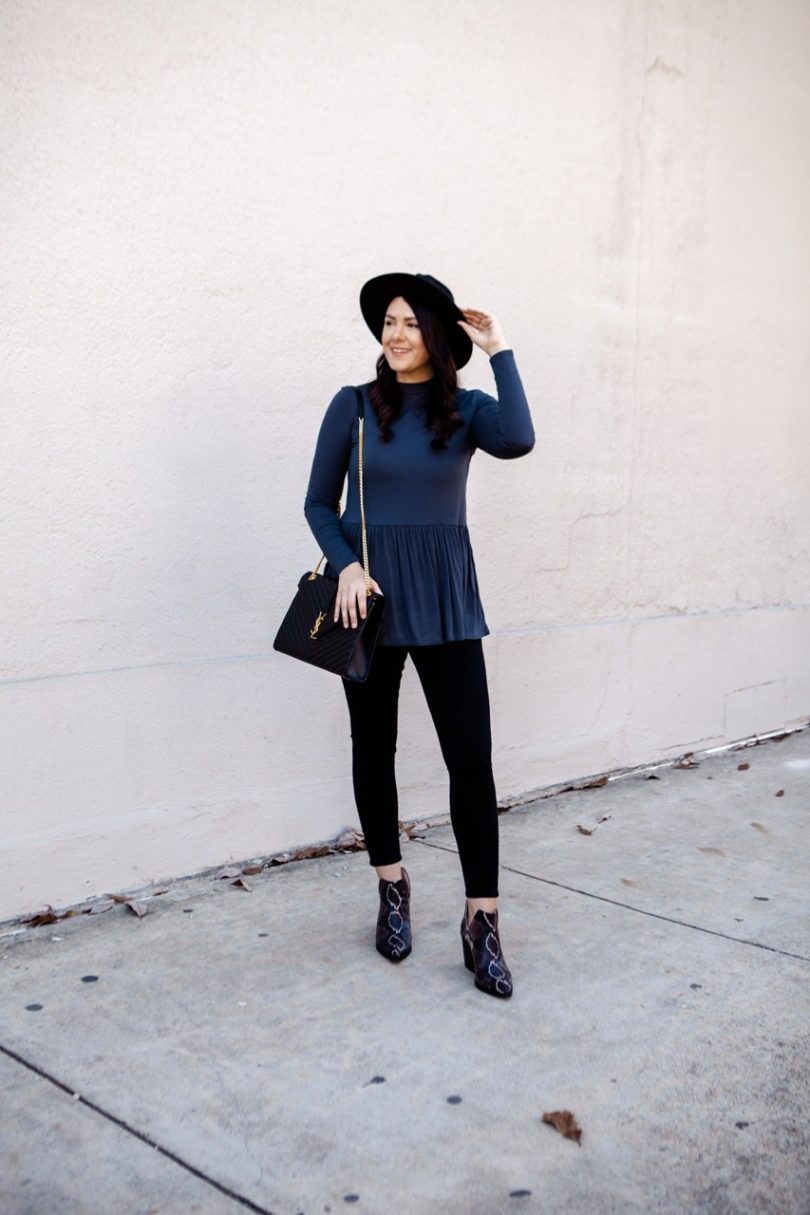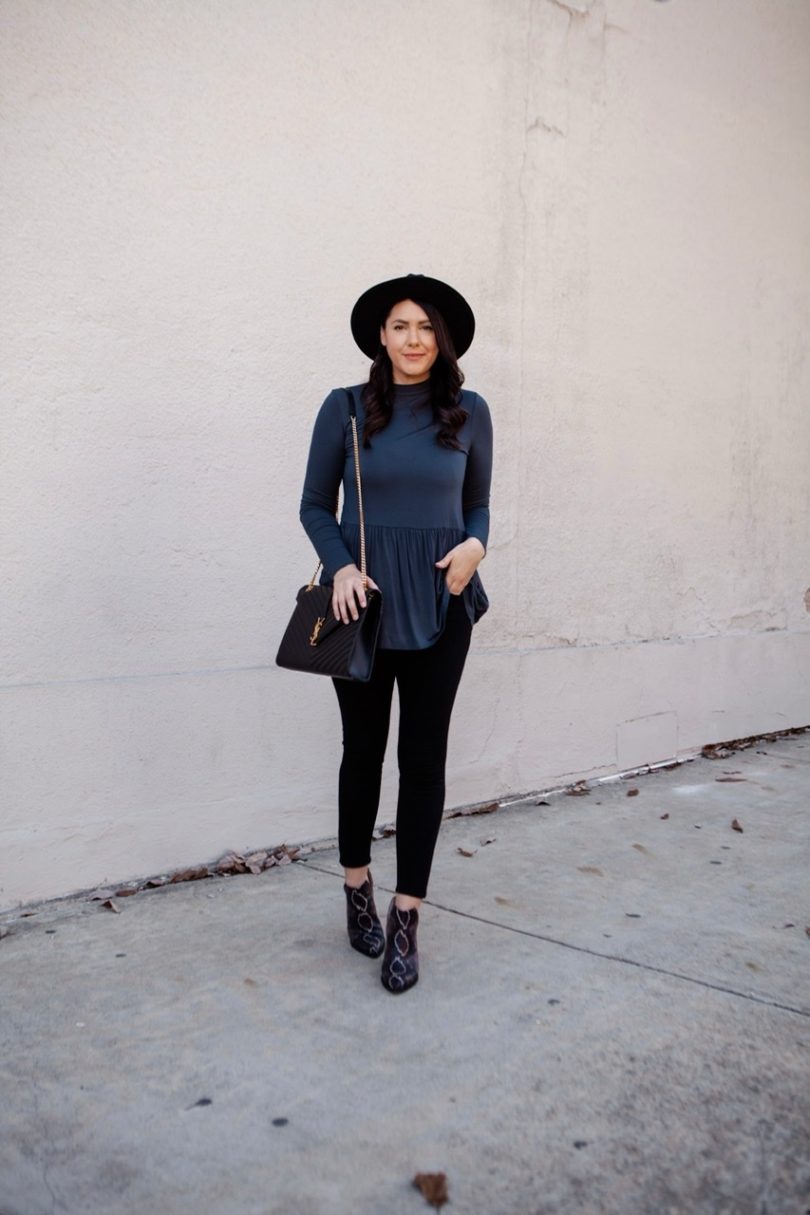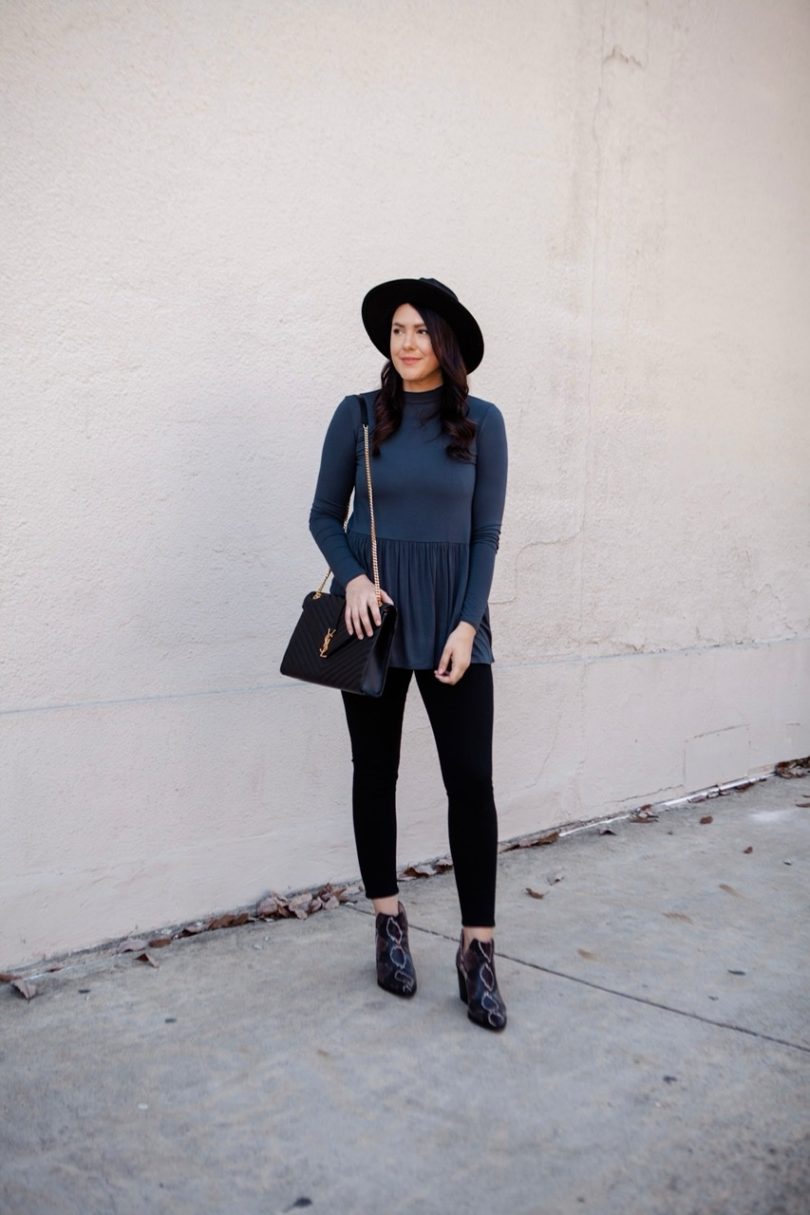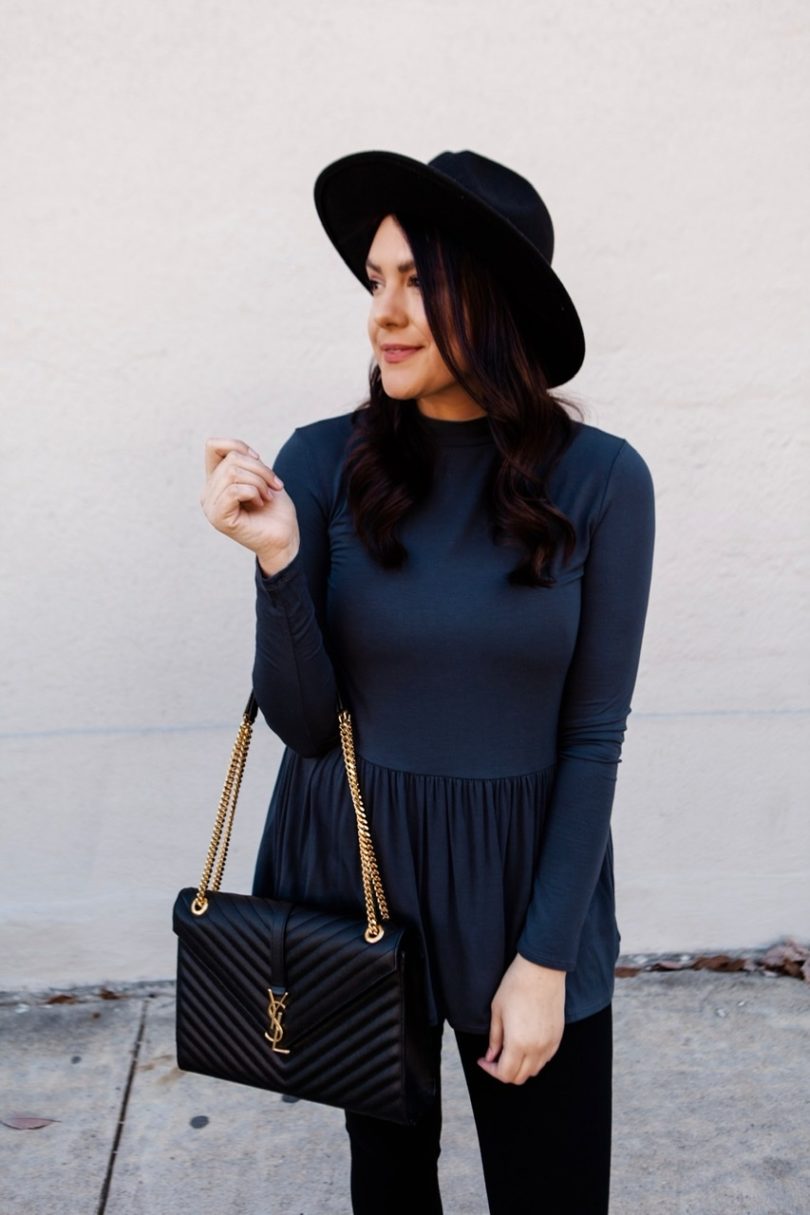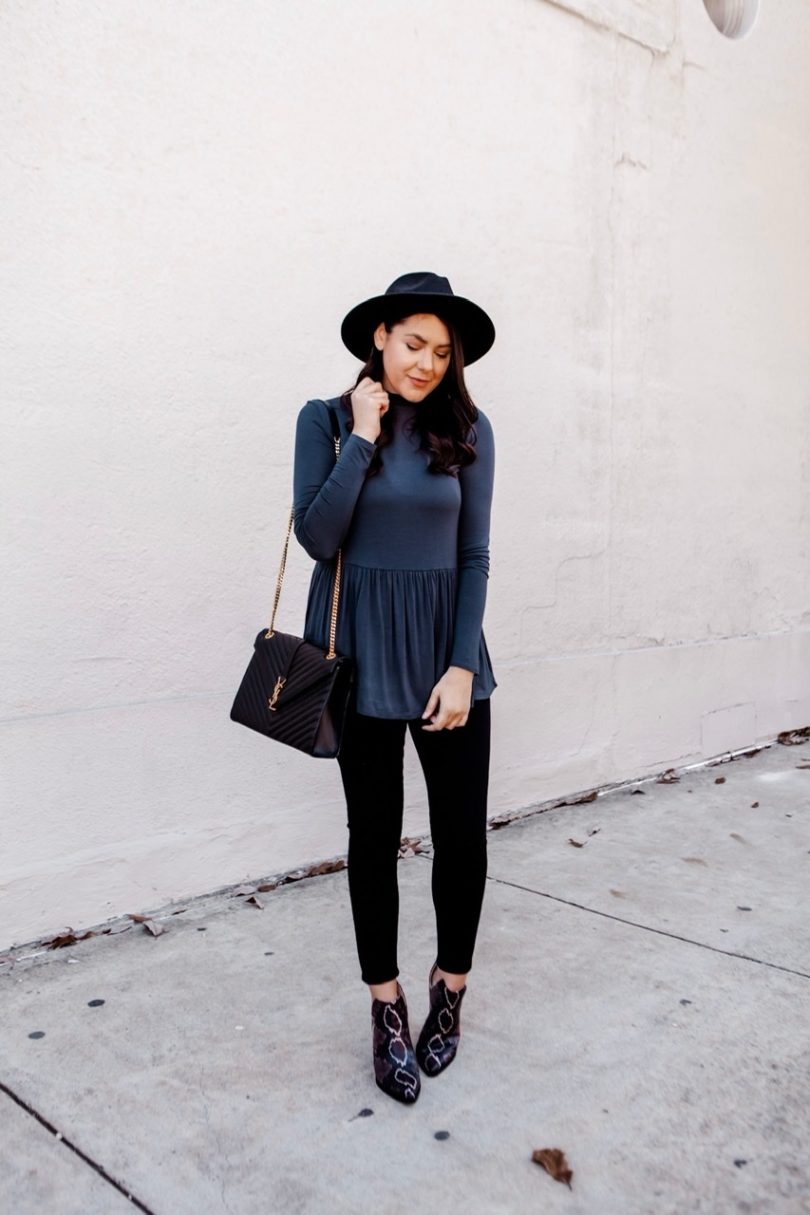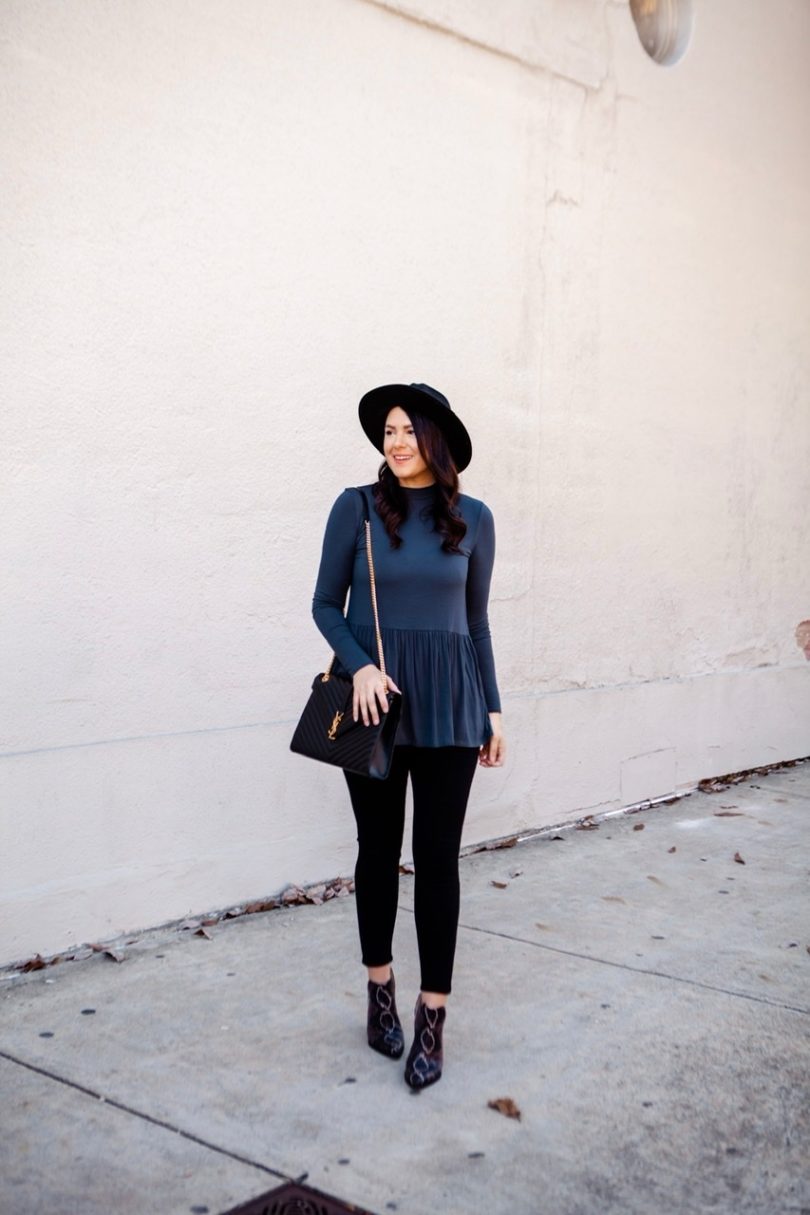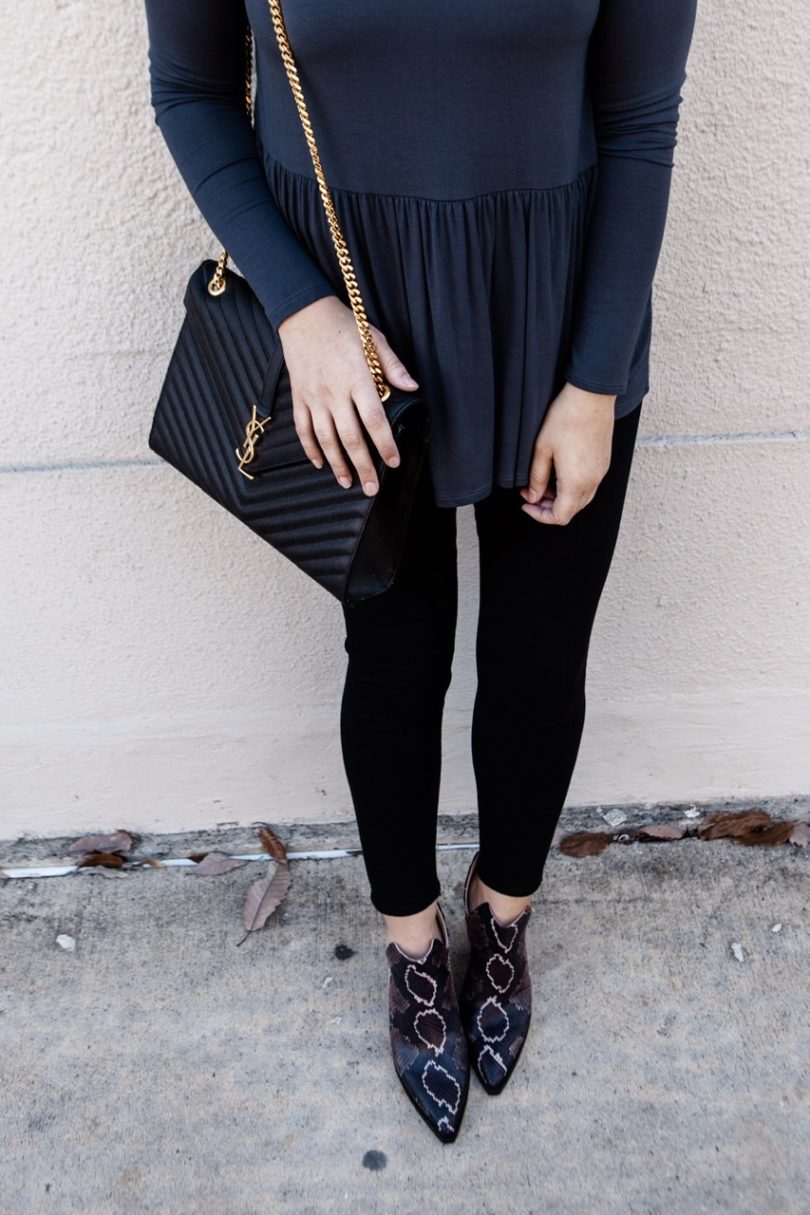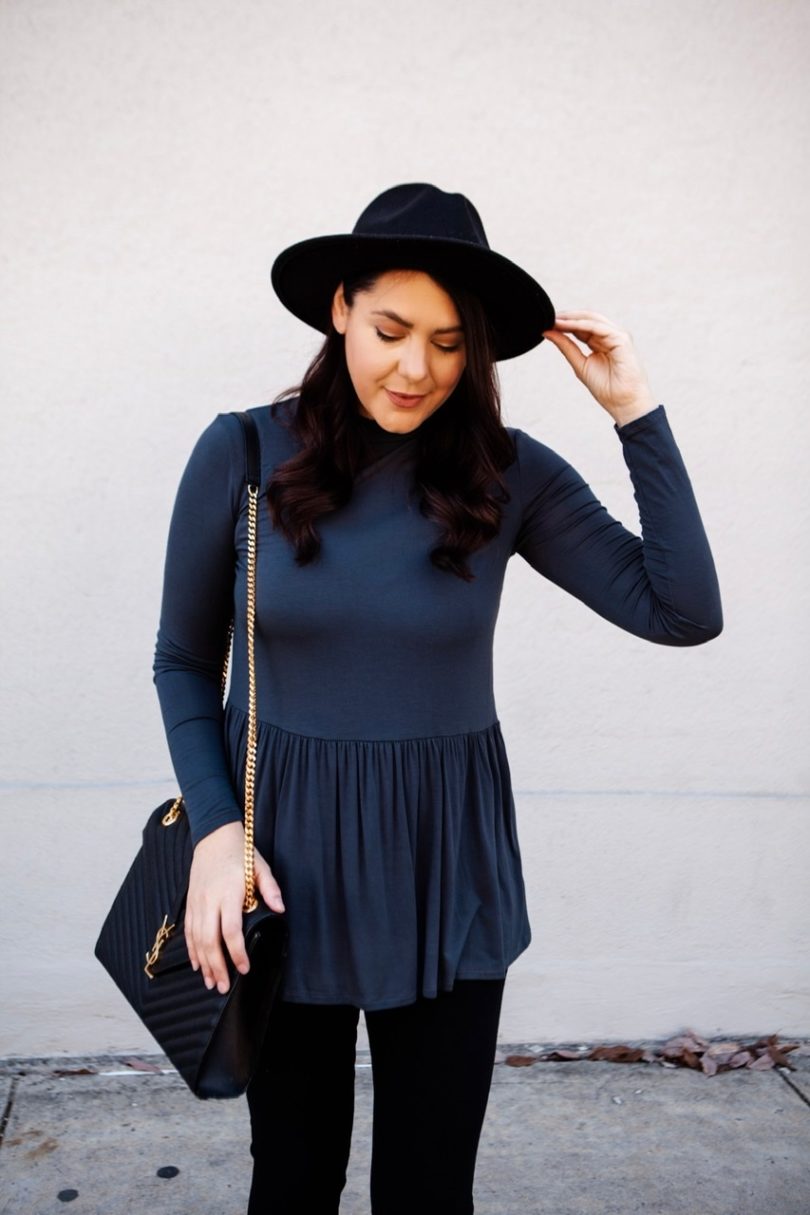 Happy Thursday! We are working our way through a stomach bug over at our house today. Sweet Gems has the bug, so keep her in your thoughts. Watching your little one be sick is just about the worst thing. We've snuggled basically all day long. So my post is a bit late today because — well, it's hard to type and blog with a cute little lady on your lap.
I do not look like this today. I am pretty sure I have dried patches of puke somewhere on my sweatpants and shirt. But I'm too afraid to look for them for fear of confirmation.
I wore this outfit last week when we started having some nice fall weather — the normal fall weather I'm used to where I can get away without a coat. I didn't think we'd get a few pretty autumn days but they are showing up for us this week! This top is from the shop! It's so soft, made from bamboo, and it's just one of my favorites right now. I like the blue-ish grey and how perfectly it matches with black denim. I am in the medium of the top and you can find it here!
Have you jumped on the Gigetta bootie yet? I'm pretty sure this is the 'blogger bootie' for the season. Not to be confused with blogger booty — a topic I shall never cover. I love these in the snakeskin, but they come in so many colors your head will spin. I'm serious! You can find these booties here.
Okay going back under the covers with my sweet little toddler. Wish us luck and pray it's only a 24 hour bug!