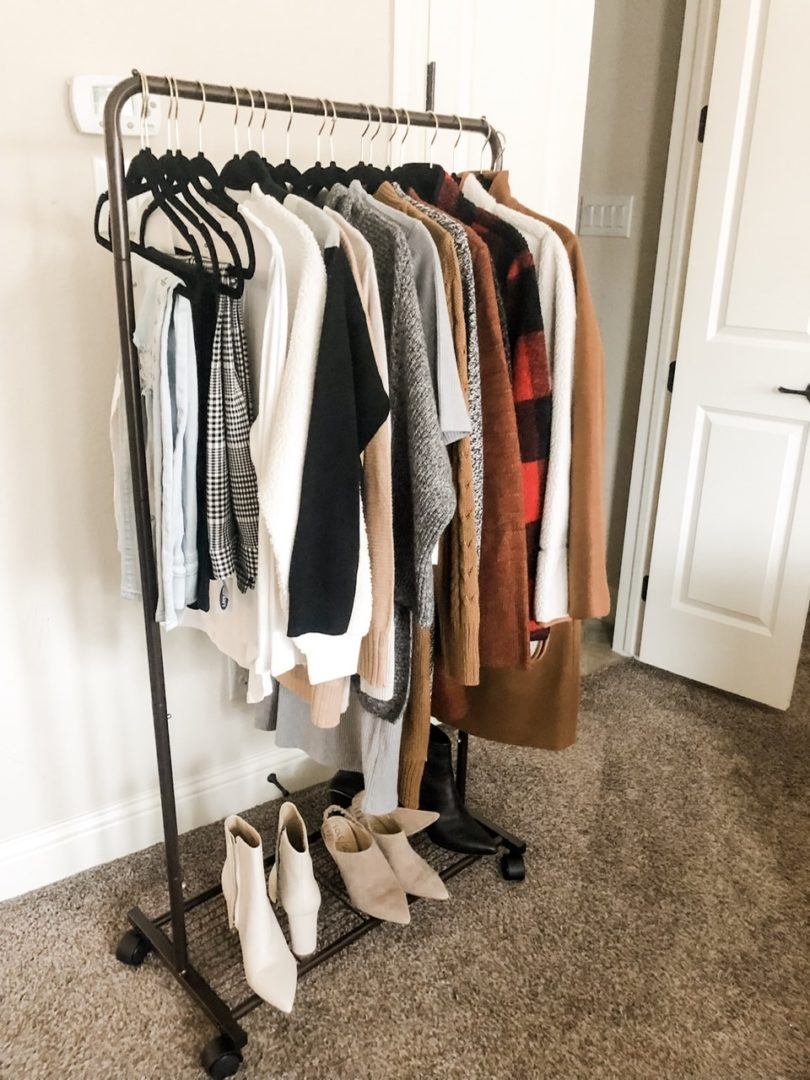 So a few weeks ago I did a try on haul for Old Navy on my IG stories and you guys loved it! I noticed today that some selected items today at Old Navy are 50% off — FIFTY PERCENT OFF — so it would be a shame if I didn't share a few of my favorite and best selling looks on here! Not everything is 50% off but there are a few more promos going on each day at Old Navy — so this the season. Also, this is a bit of a departure from what I typically post on the blog but this is too good to miss!
(PS: You can still see the full try on here! Since there was a LOT of items I tried on I'm not going to post them all here so go check out the story — I promise it's worth it!)
Find the full Old Navy 50% off sale here! I'll denote the items that are on sale below.
Try On Best Sellers
---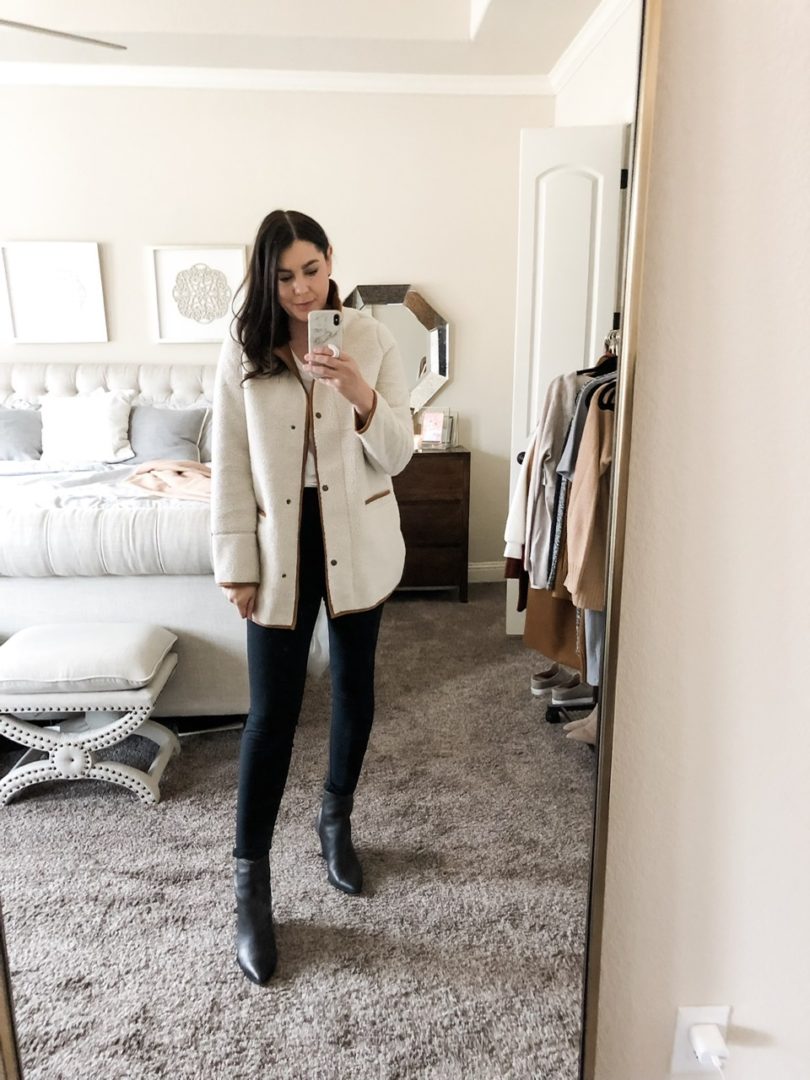 This was my best seller from the try on and one of my favorites! I am in the medium — it's true to size. Great quality too! I told my mom it was from Old Navy and her jaw dropped. Kendi's mom approved!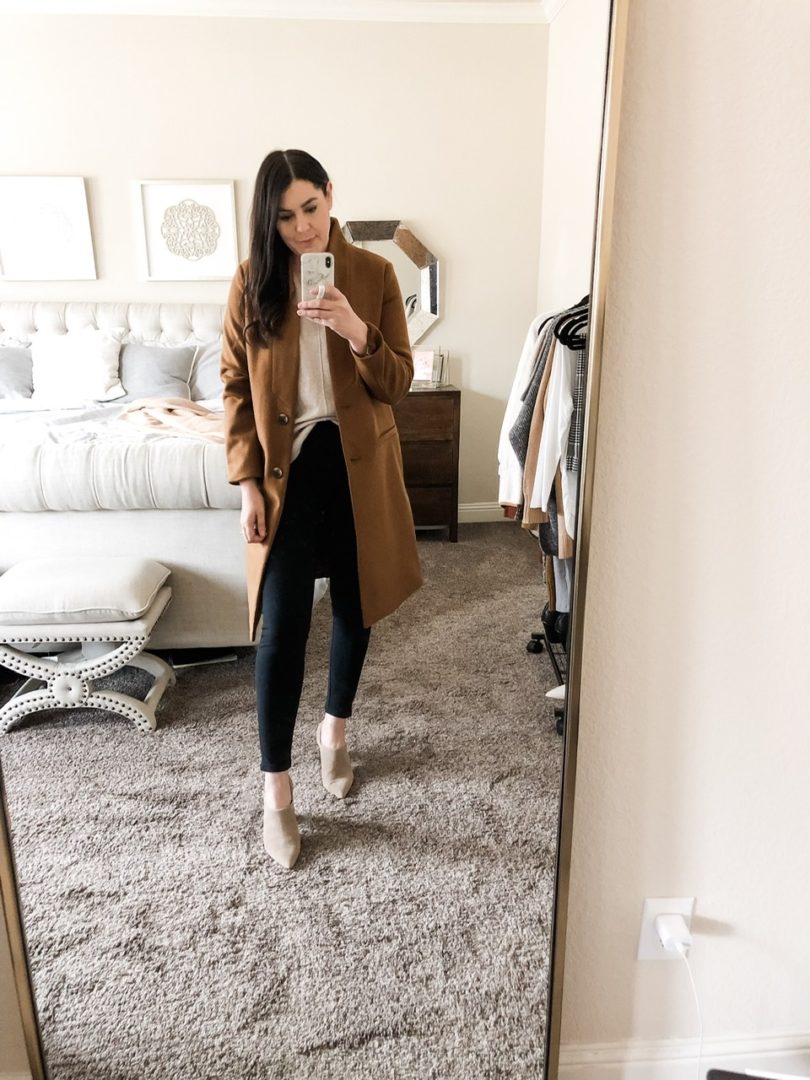 This coat is perfect! I can not believe this quality is from Old Navy. I am in the medium but I feel like it runs a bit generously. It was sold out at the time but it's back in stock!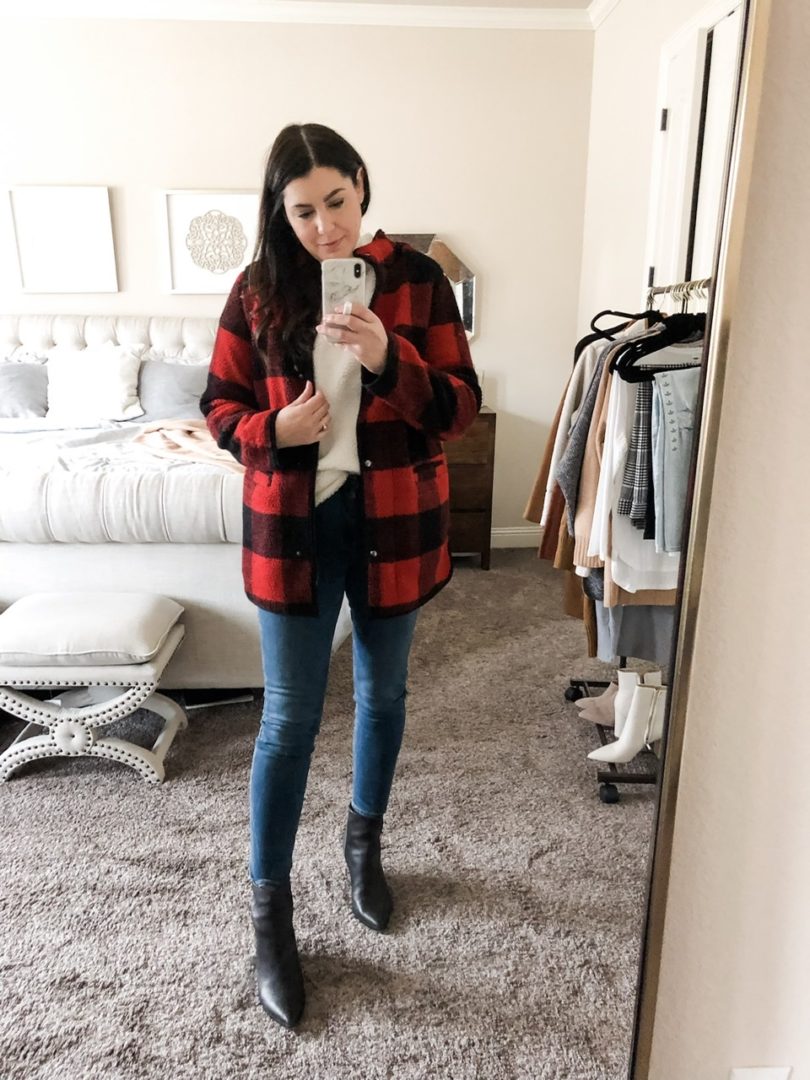 One of my personal favorites — this buffalo plaid coat! I am in the medium with plenty of room for sweaters!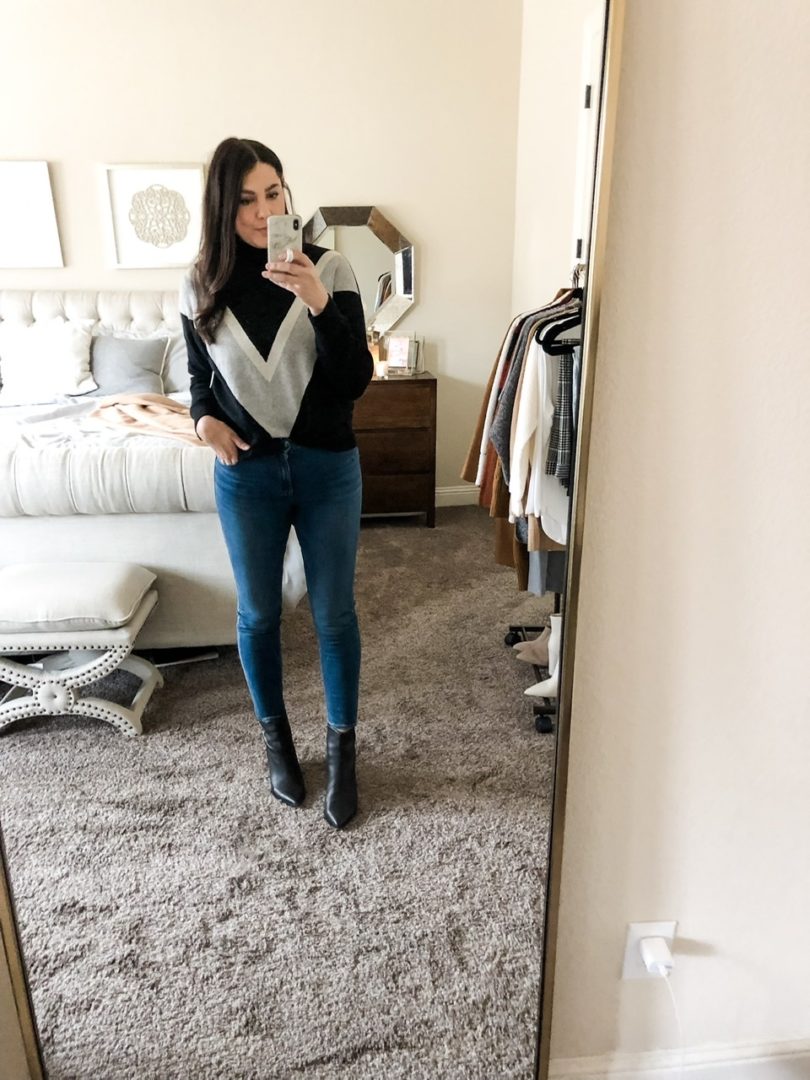 I am in the 29 Regular of these jeans — they fit perfectly! This was a huge seller from the try on — great denim for the price. These jeans are on sale, discount in cart!
I also loved this sweater which is on sale today! True to size. Find it here!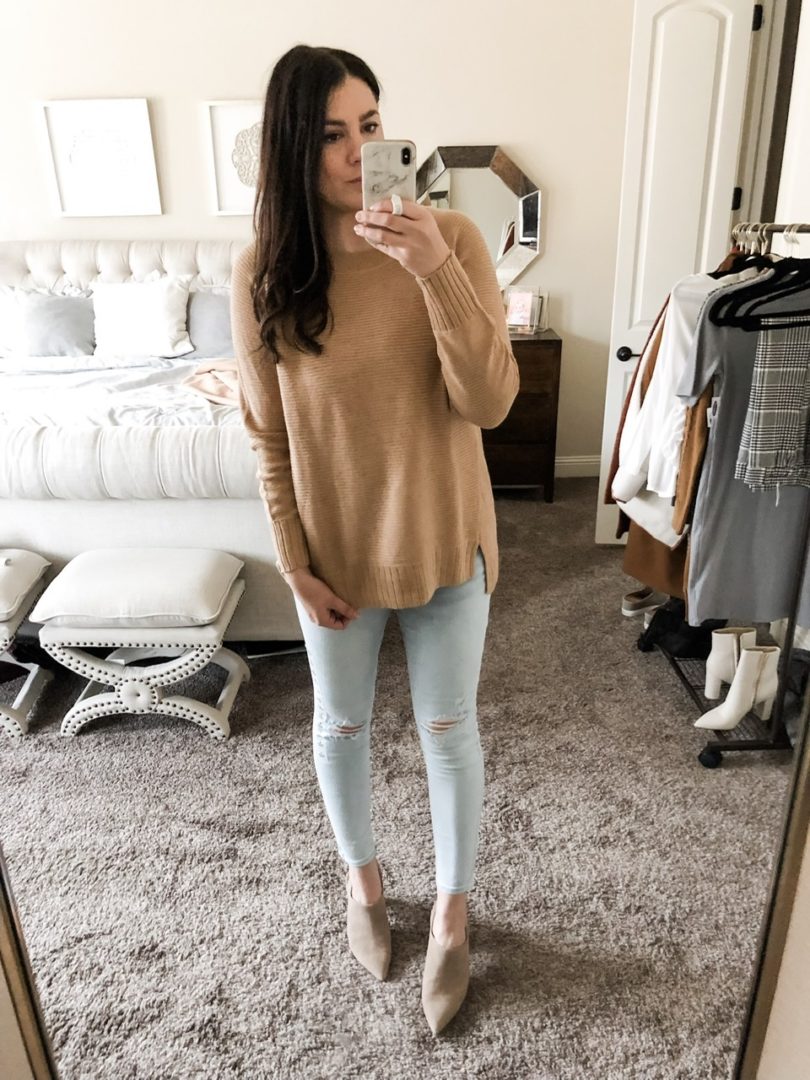 These jeggings are LEGITIMATELY the best. They are a thicker fabric and have a really wide waistband so they are a bit of a struggle to get on but they hold everything in and keep their shape! True to size, I'm in the 8. They are on sale today!
This sweater was a hot-seller — I am in the large. I sized up to get this oversized slouchy look — love this fit! This sweater is on sale!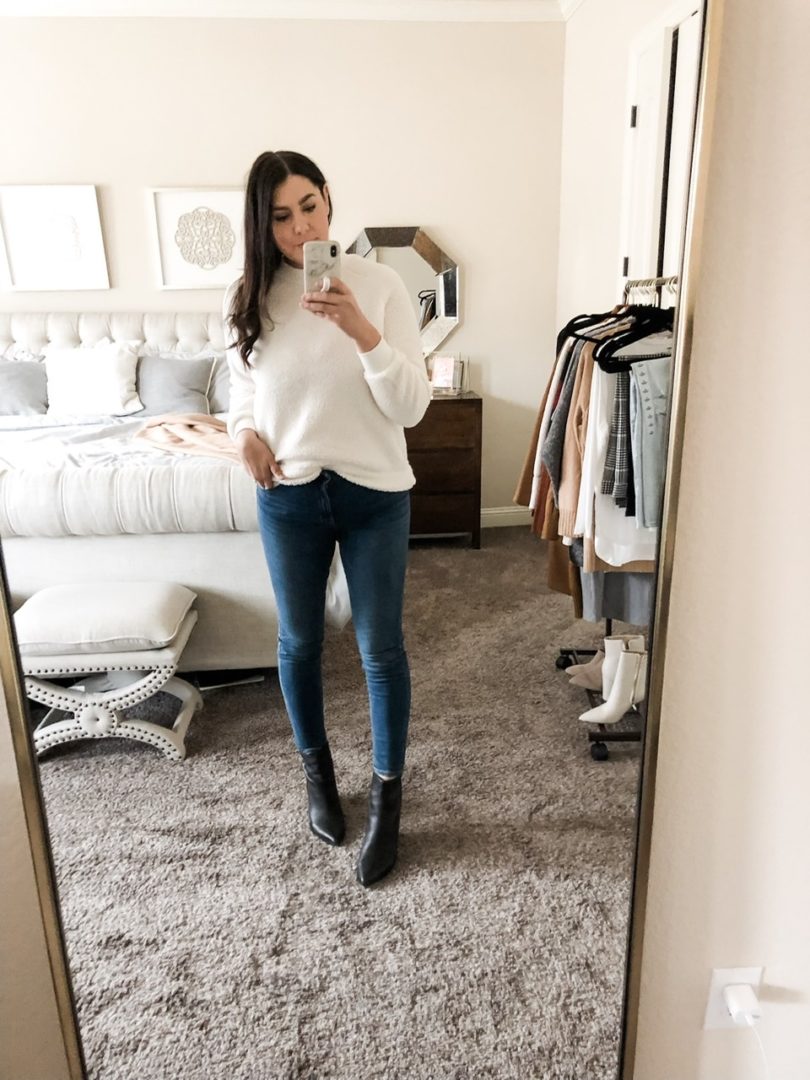 Currently wearing this pullover as I type 🙂 It's so cozy and fits like a sweatshirt. I am in the medium — TTS! On sale today!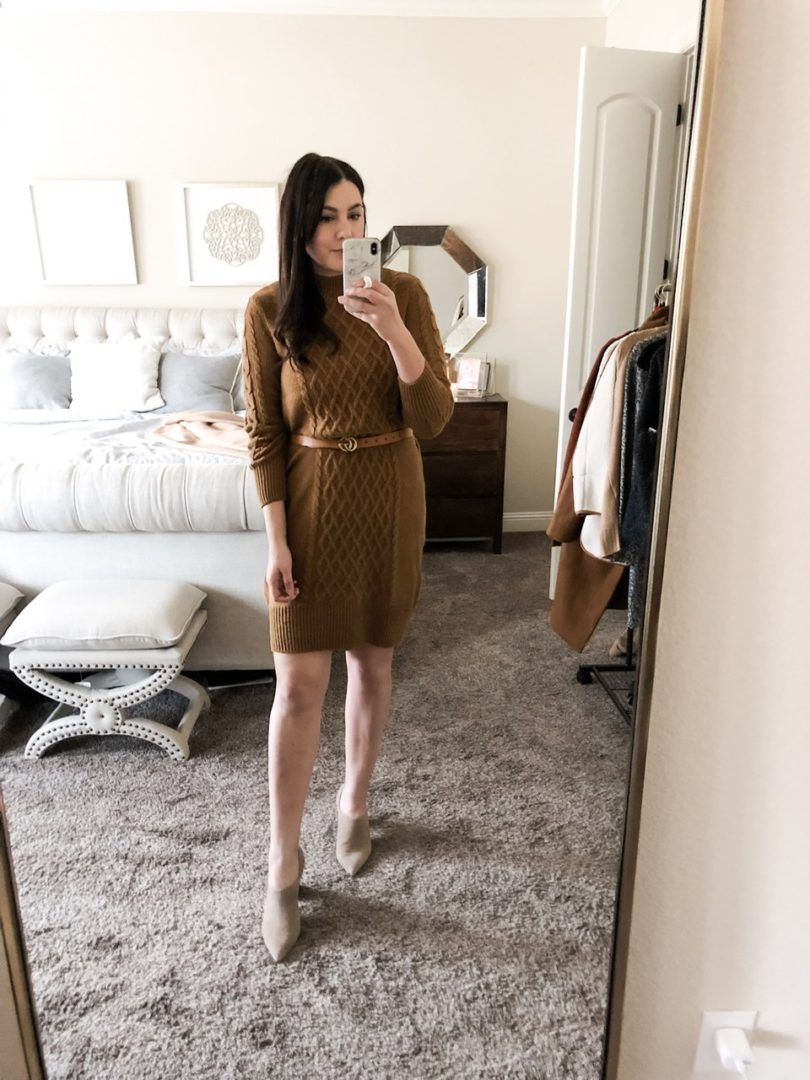 This dress was another best seller — it fits true to size but I'm in the large here. The medium wasn't available at the time but I highly suggest staying to your true size.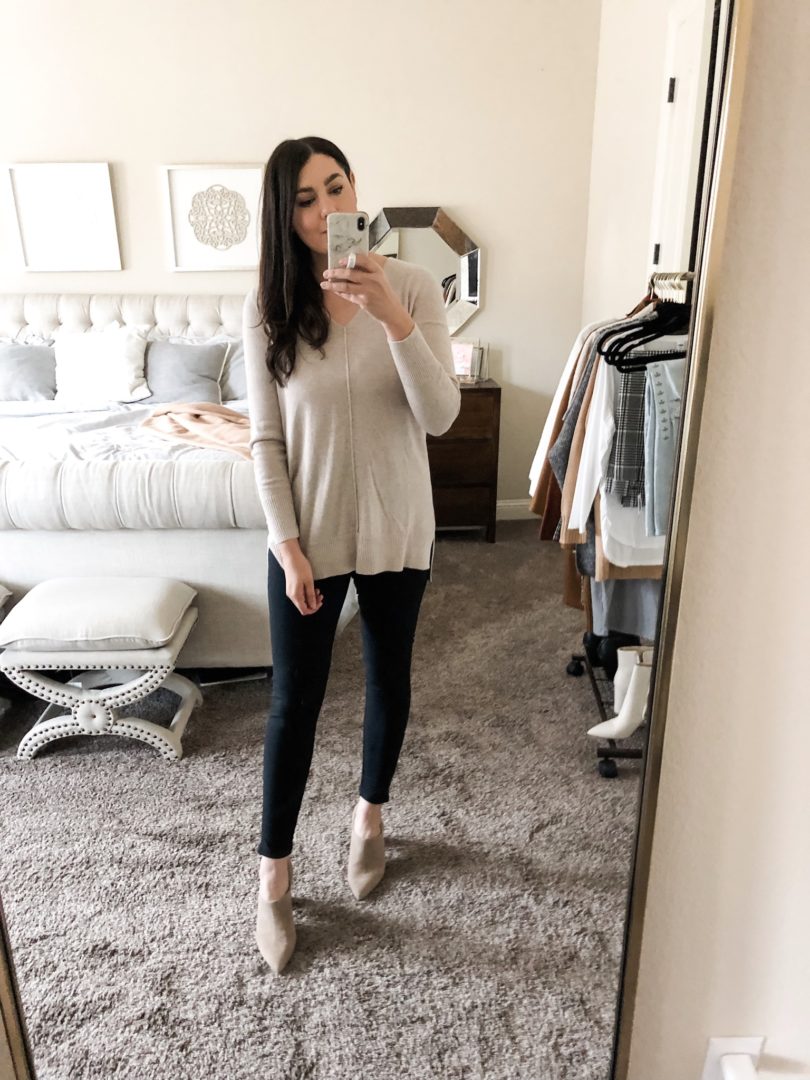 I am in the large of this sweater and I'm glad I sized up! I love this fit. I would say it's a bit tighter in the shoulders but other than that it fits true to size. Size up for length or chest / shoulder room. This sweater is on sale!
***
Do you guys like this kind of post? If you're interested in best sellers like this from my try-ons I'm happy to repost! Let me know!