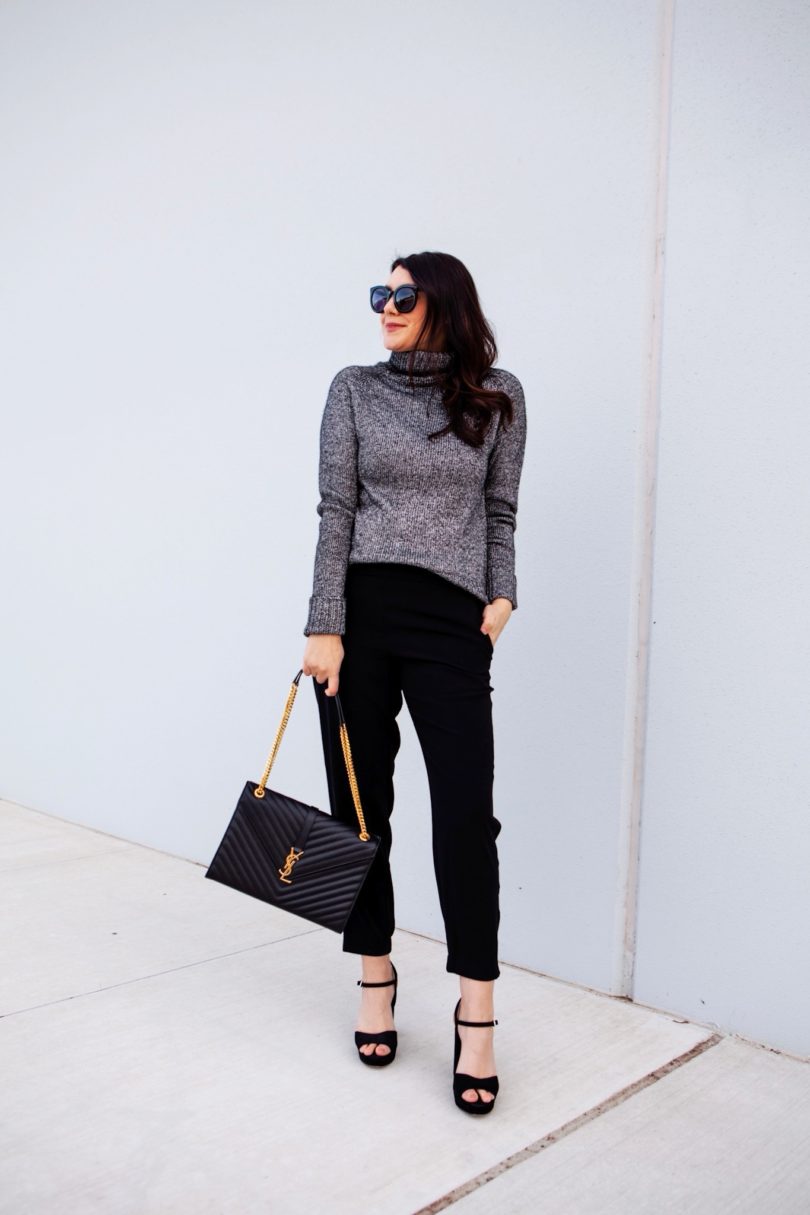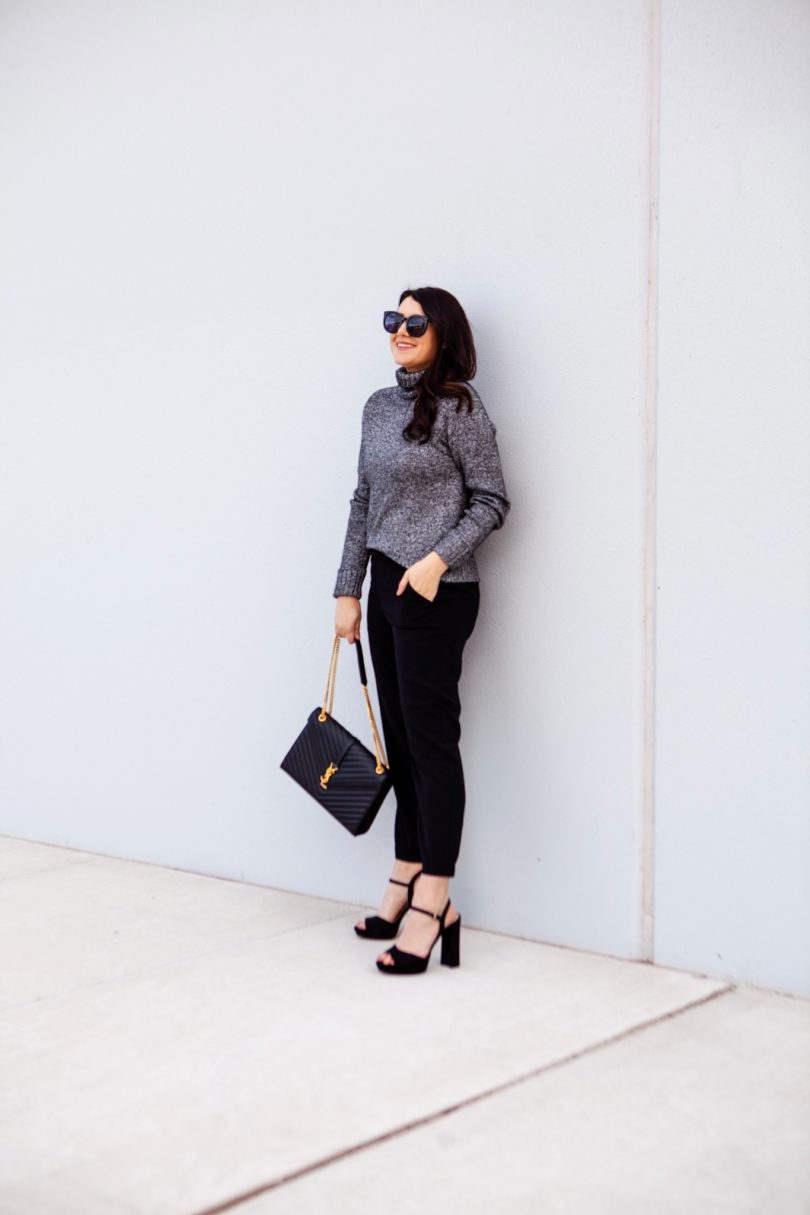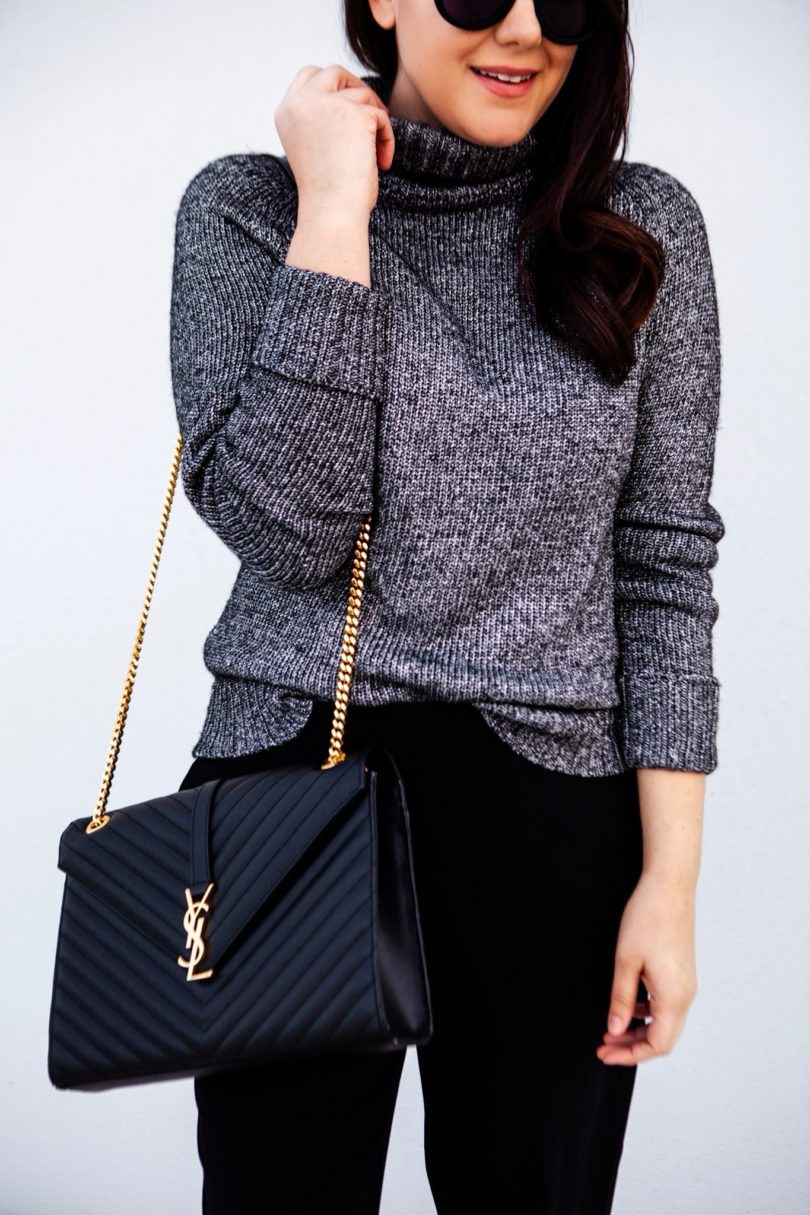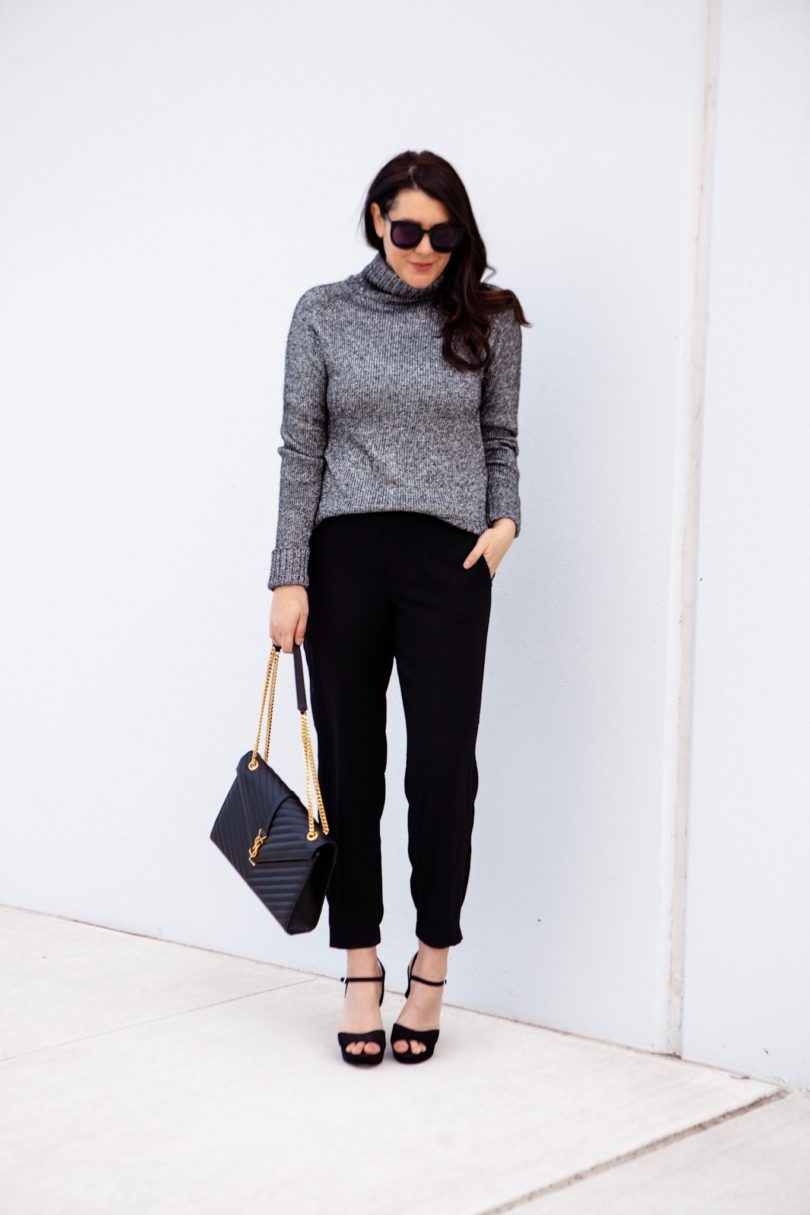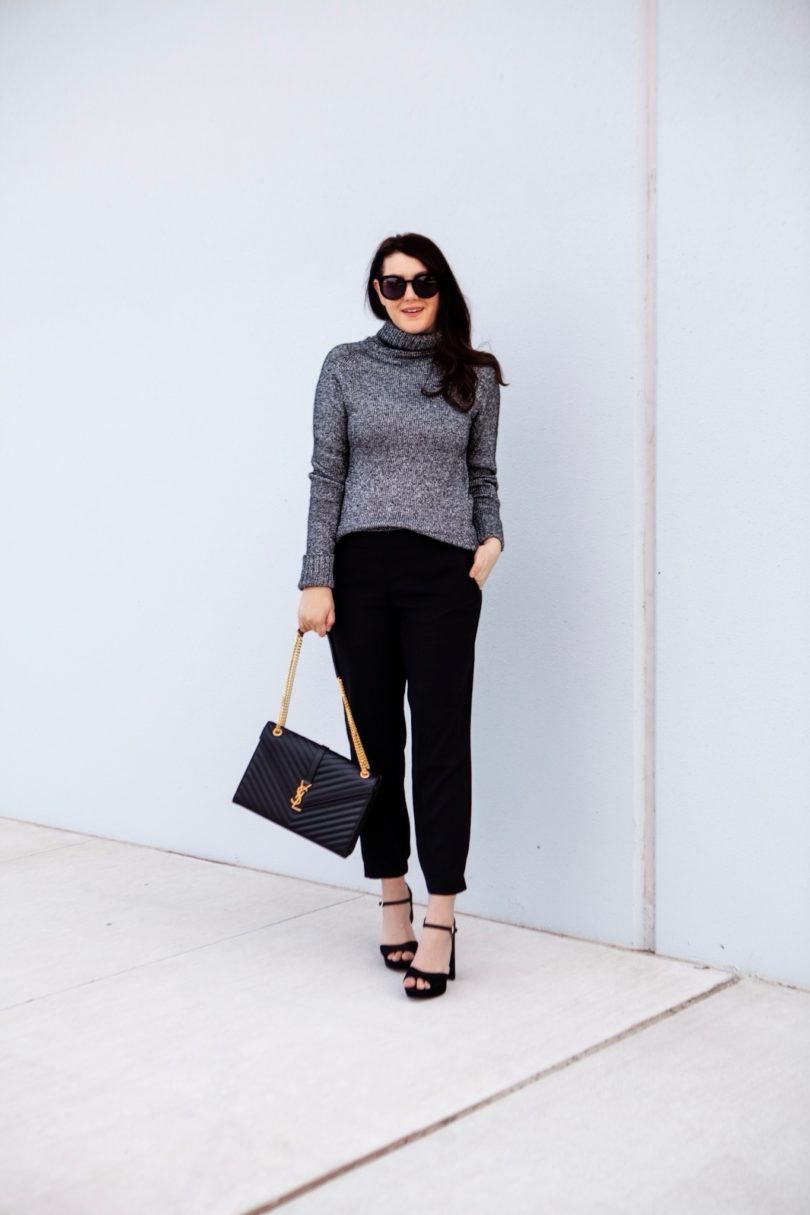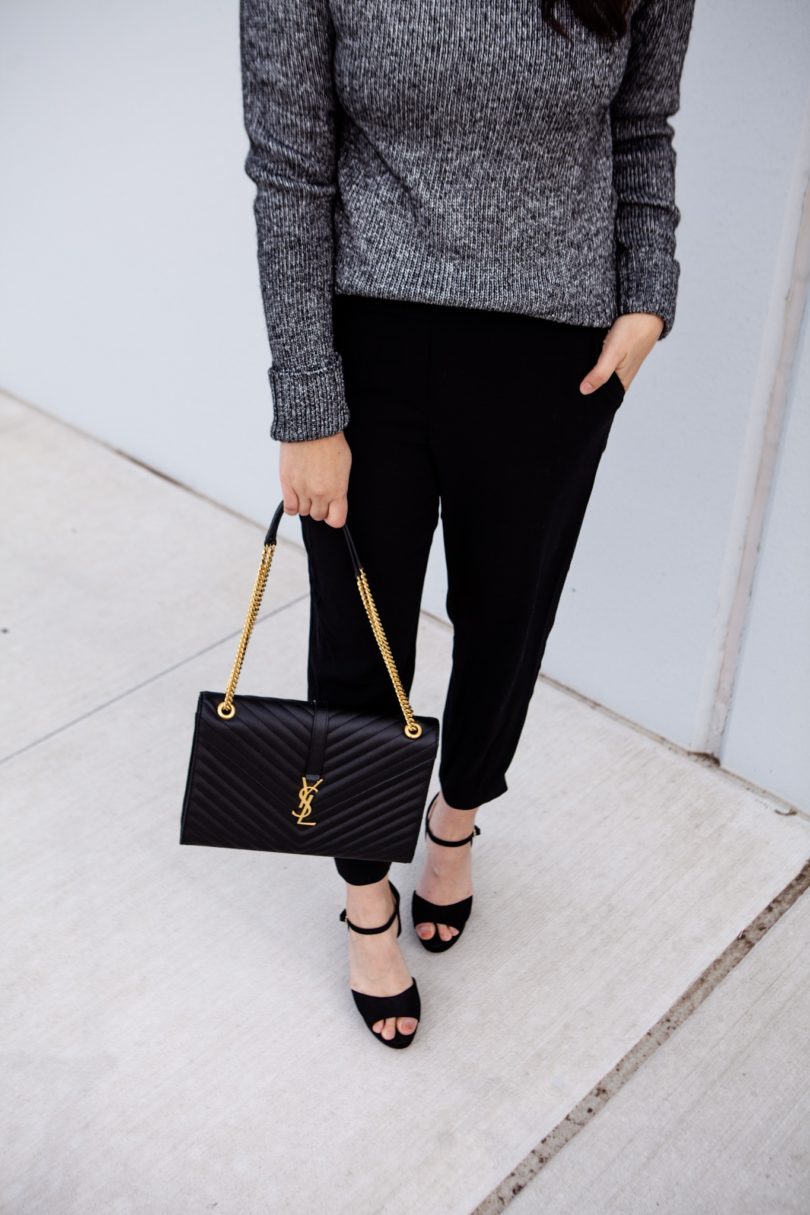 Is this the best title for this post? Probably not. Is it the best I could come up with today? Absolutely. So it's staying. Because I am fresh out of words and that will do. Plus they actually are the easiest pants ever. Why? You ask? Well let me count the ways…
First off — they are on sale for $25 right now and with free ship. Felt like that should be mentioned first. So these are a tapered leg pull on pant that look super fancy but are actually really comfortable and flattering. They are generous in the waist (I'm in the medium) so the can be pulled up around my natural waist like here for a classic look or I can wear them a a little lower on my hips for an even more casual vibe. The front of the pants have a flat front but the back is an elastic band. Can I get a hallelujah for these secret pants? Because you can easily wear these to work and no one would ever know that they are so comfortable you are also going to lounge in them the minute you get home.
You can find this pair of pants here!
I wanted to make these pants fancy today so I paired them with this very holiday-ready sweater from Anthropologie. This outfit would work perfectly for work holiday parties, if you're trying to think of something comfortable but also dressed up! If you don't want to go full sequined skirt that is. I like that this sweater has that bit of shine with the metallic thread in the sweater, so it can feel holiday now but just metallic later on. I mean everything right now feels holiday themed anyways. I am here for all the holiday looks from now until January. It's the season of sparkle after all! Might as well live it up.