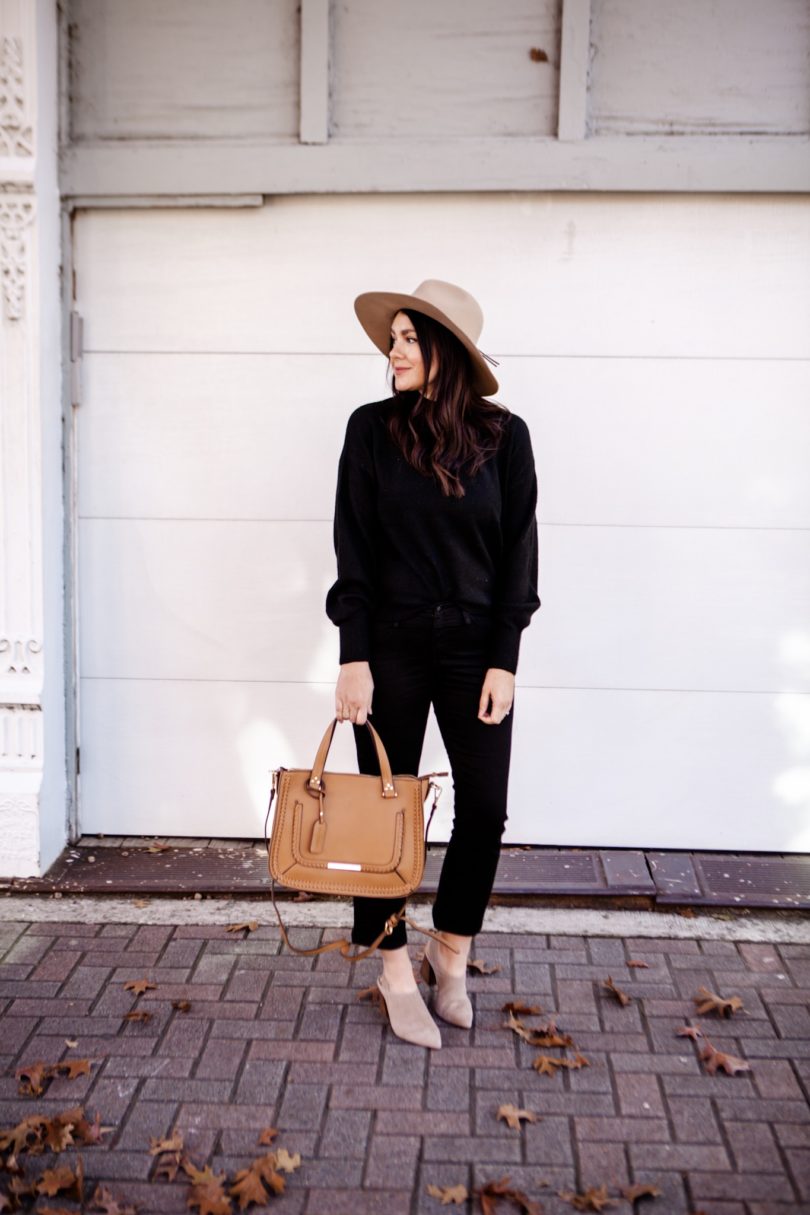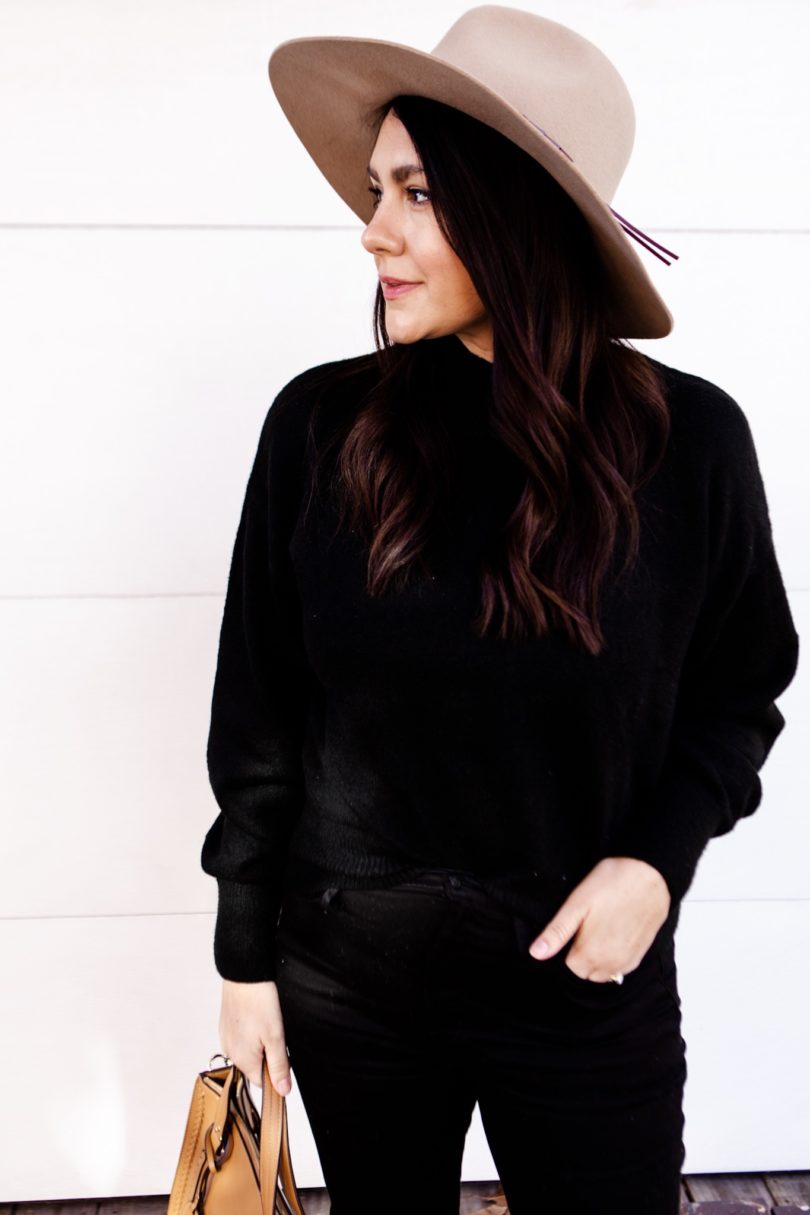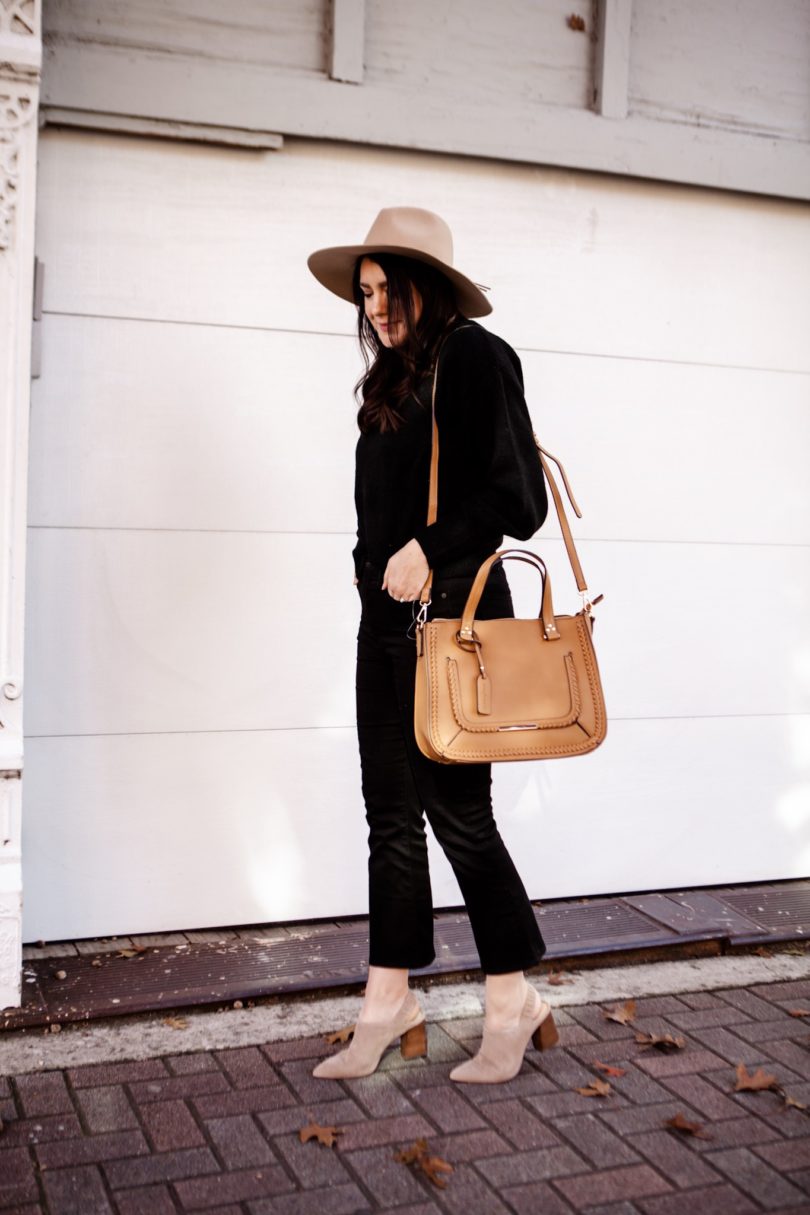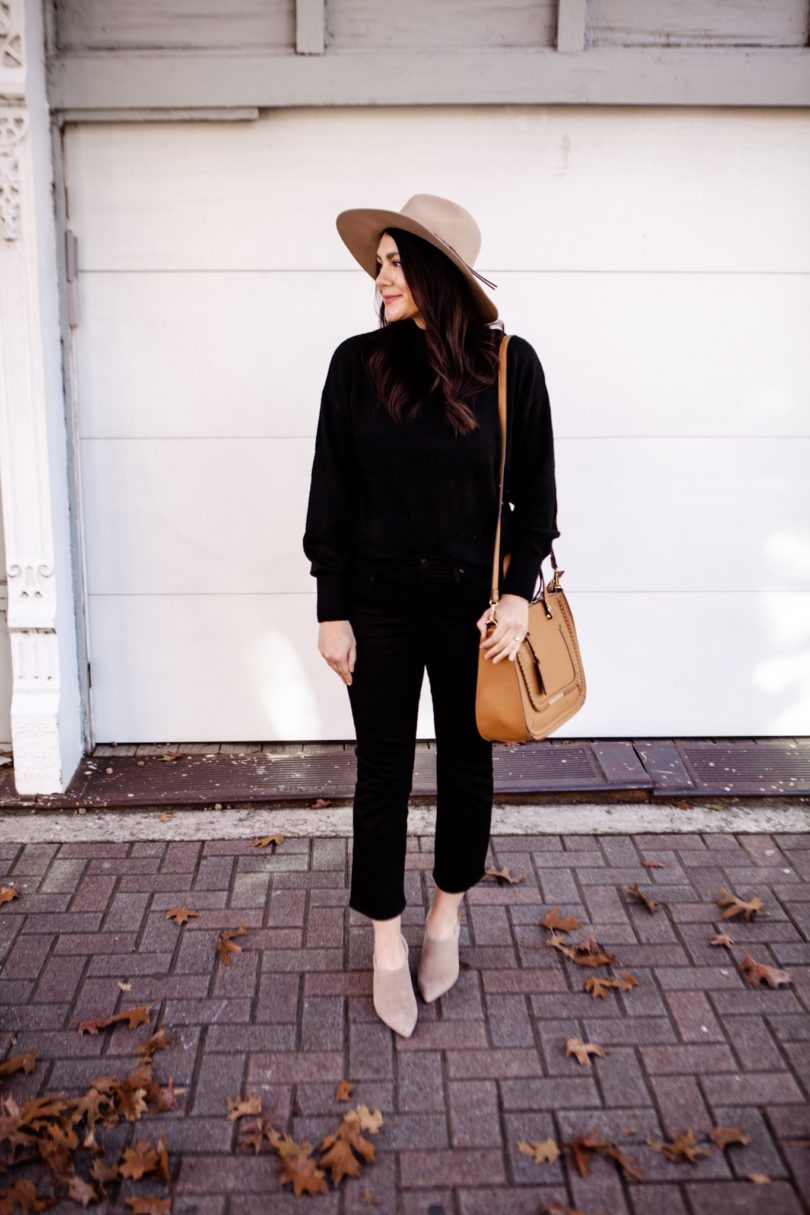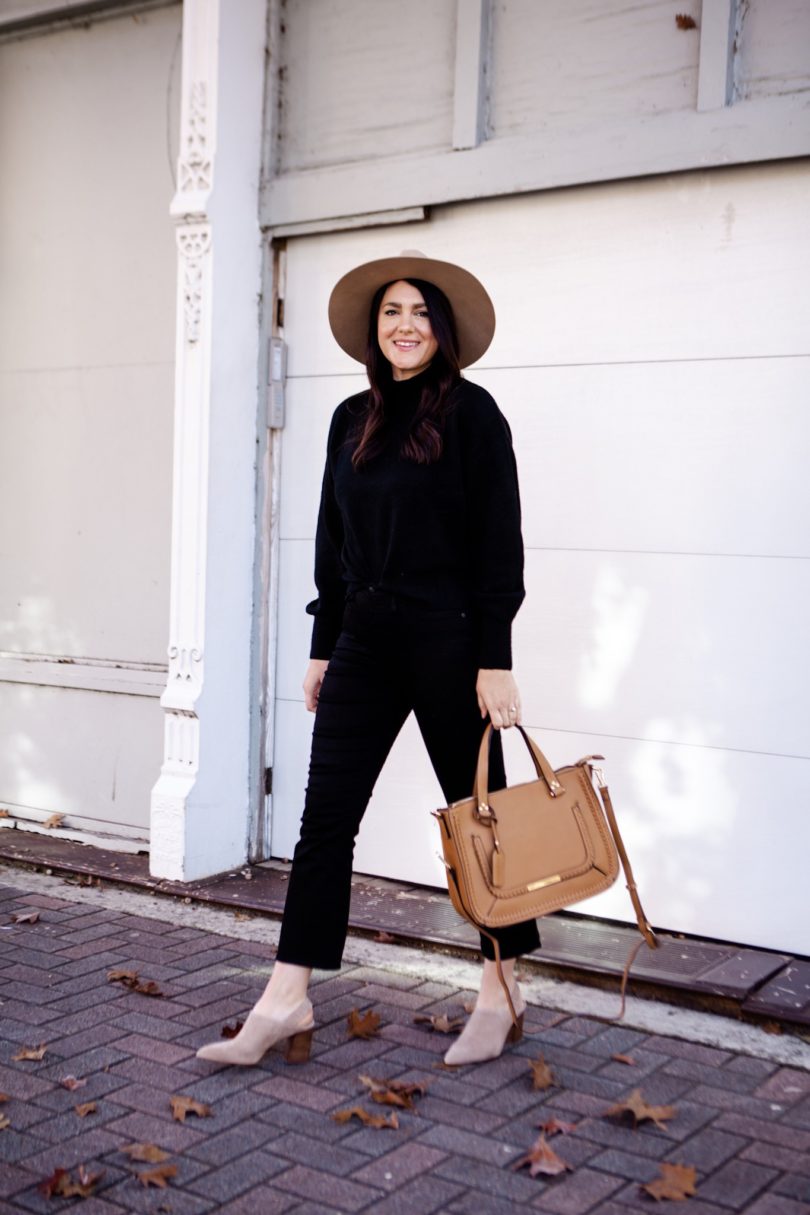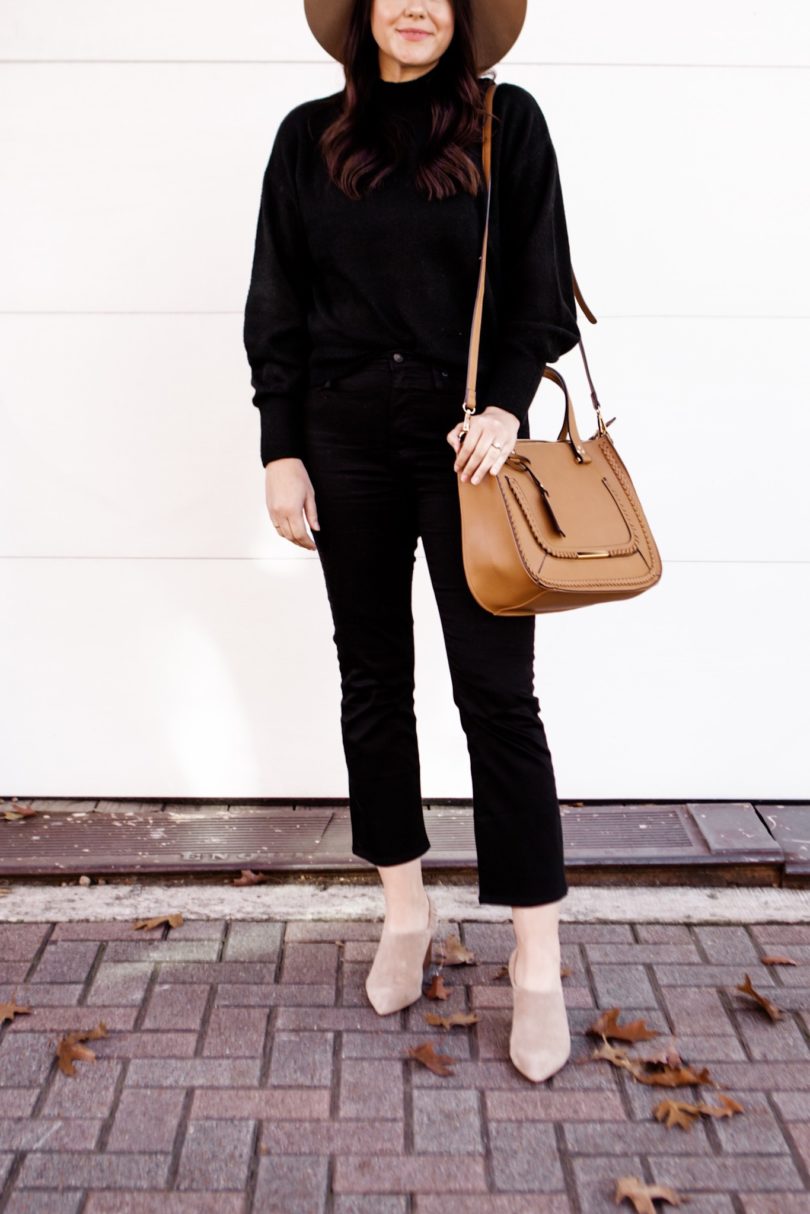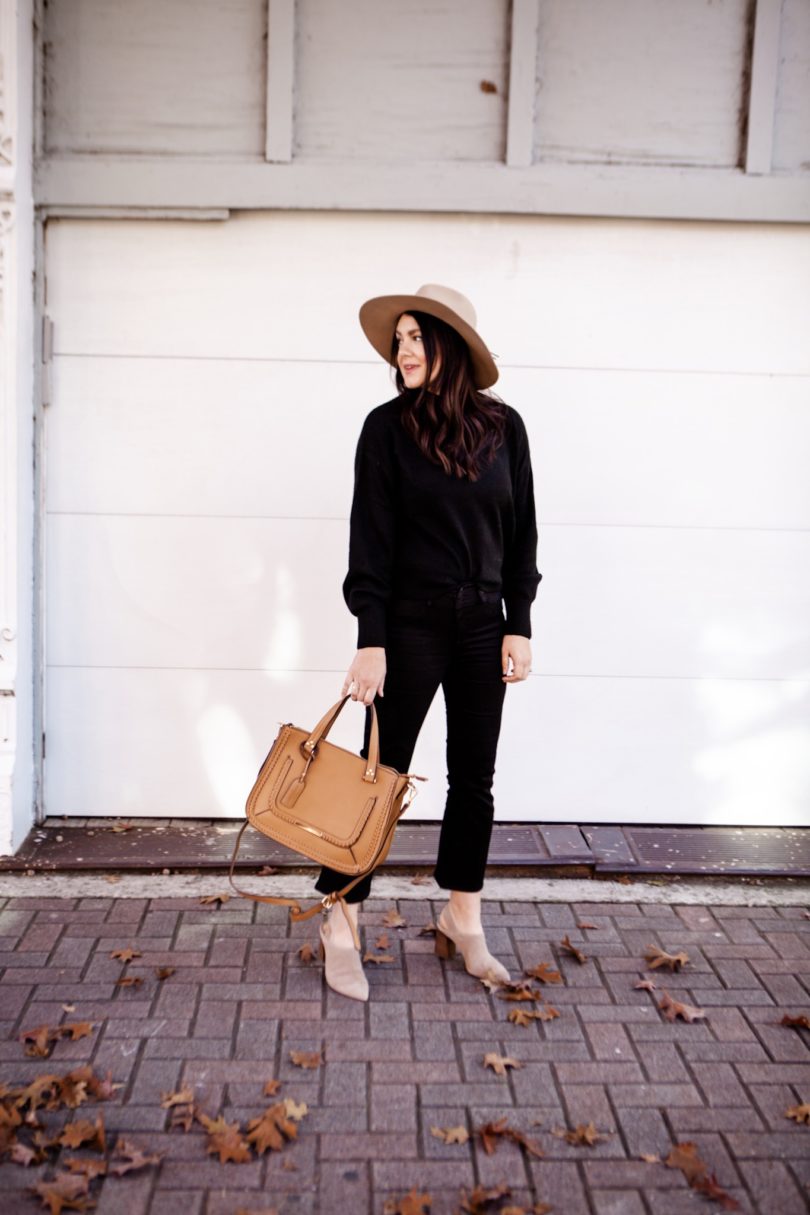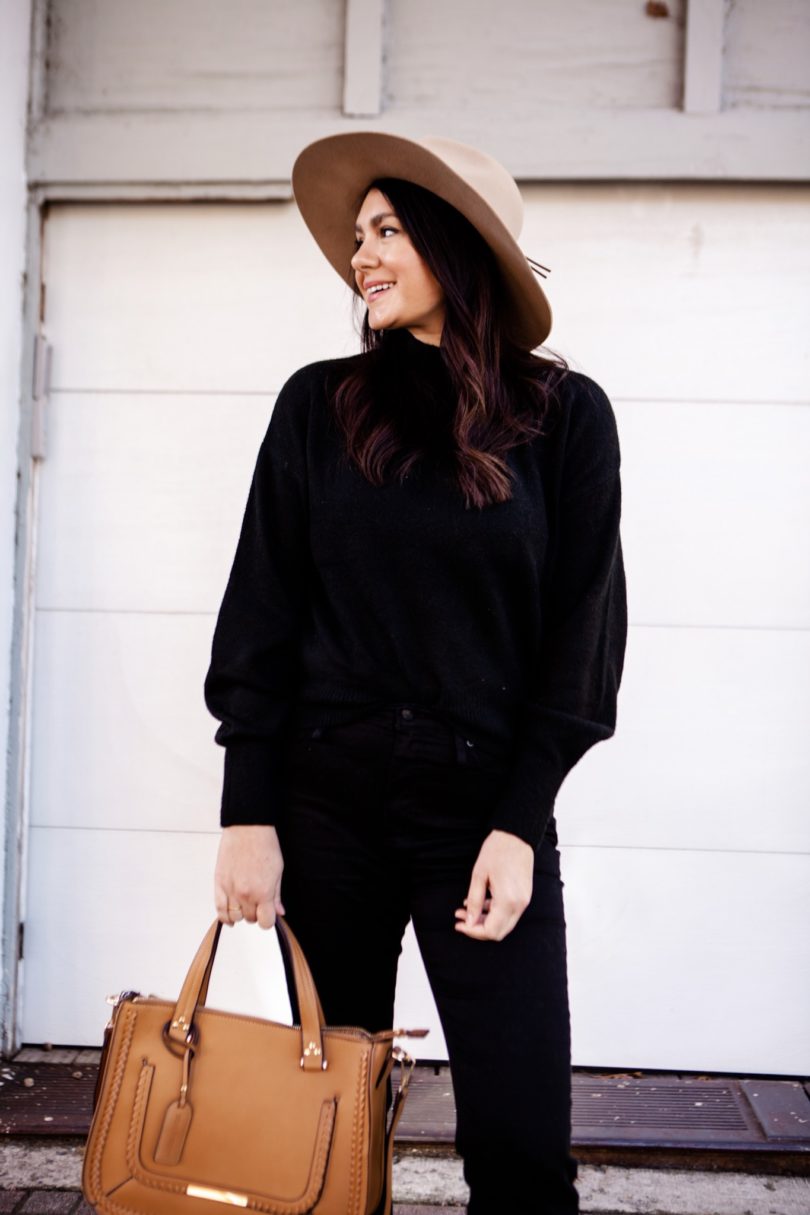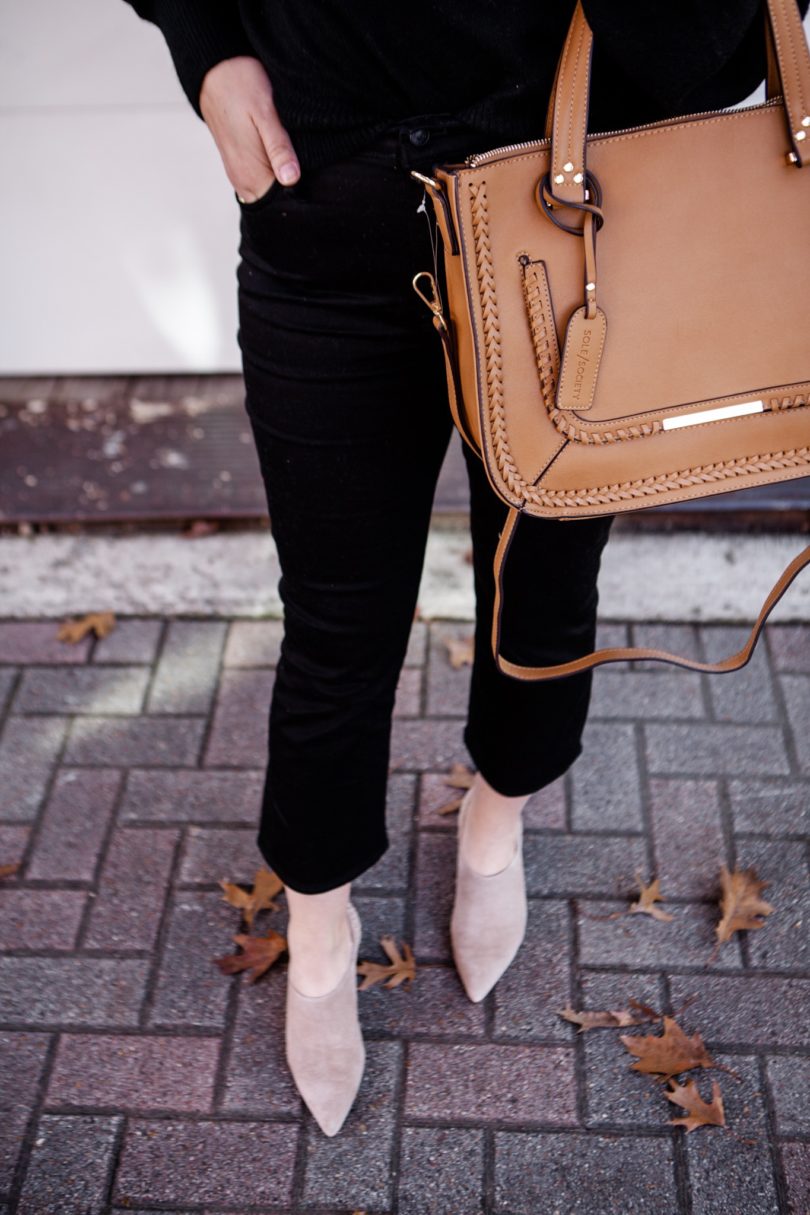 I 100% thought that I had already posted this outfit on here and it turns out I was mistaken. This perfect outfit has just been sitting in my drafts waiting to be live, so here she is! We took these photos a few days before the Black Friday madness last week but honestly that feels like 3 years ago. Speaking of those sales — what a run. Did you guys get your Christmas shopping done? I have just a few more things to buy but I feel like I'm on top of my gift list this year! (If you're not, have no fear — my gift guides are coming this week!)
So this sweater (okay, okay AND this one here and one more) were my very favorites from a recent Amazon haul. Can I have three favorites? Sure why not. I mean some people have more than 4 dogs and they're happy about it, so I feel like if they can legally have a doggie daycare in their home then me owning a handful of sweaters that I truly love is absolutely acceptable. I mean it's 2019 — what a time to be alive.
Well that got weird. (Also no shame to dog lovers.)
Let's get back on track — this sweater is a hell of a lot nicer that's I was expecting. I can't say that about all the sweaters from that try on, but the ones I loved and kept were so much better than I was expecting. You can find this exact sweater here and I'm curious to see if some other sweaters from this brand are worth it! (I'll be doing another amazon try on this month, so I'll investigate!) I am in the medium. It fits loosely, but true to size. I love that the sleeves are blousey and that it's just slightly cropped. Great deal for under $40 and it ships Prime! Find this sweater here.
Do you remember these jeans from the Anniversary Sale this year? Well good for you, Eagle Eye, because even I didn't. I had forgotten about them and I rediscovered them smushed in between some other jeans in my closet. For some reason I lose black items of clothing in my closet. But the good news is when I rediscover them I'm extra excited! These pants fit like a dream and they are the exact same ones shown here at Madewell! And yes, they have just a little bit of a kick flare which I love because you're not totally committing to the crop or a full flare. No commitments needed.
I am in the 29 of these jeans! You can find them here.
Oh and they work with booties and mules! Just like seen here with my Sole Society mules. You can find these mules here.