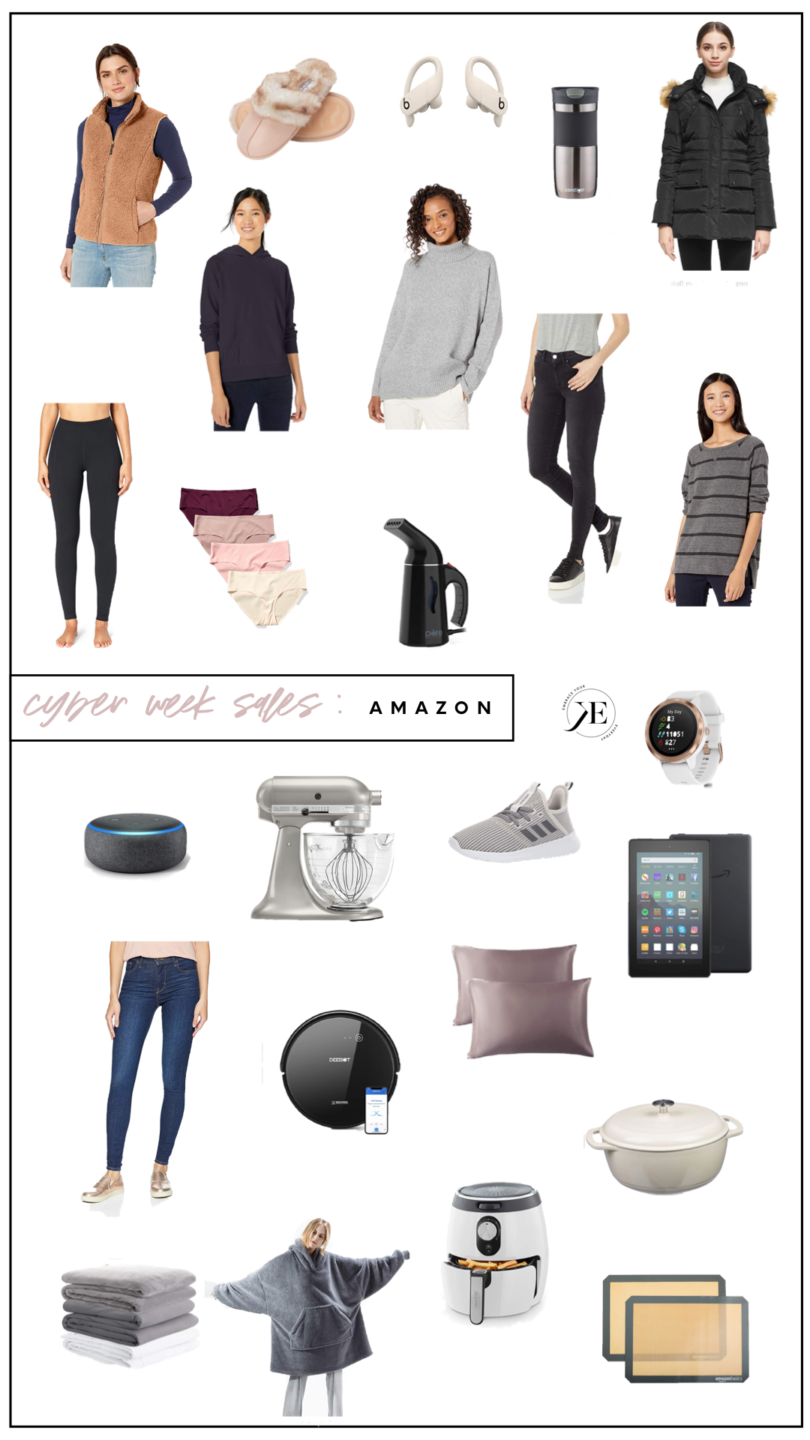 I wanted to do a round up of items on sale through this weekend (ok I'm hoping they are through the weekend because I'm going to be real honest — it's hard to follow all of the sales on Amazon. Am I the only one? You can be honest if it's just me.) I wanted to do a mix of home items, tech items, and clothing. I mean you come here for clothing lets be real, but a few things I own and a few other things I have on my wishlist so I thought I'd share! Amazon is such a tundra of things anyways so you kind of have to find your niche there and keep to your list. Or before you know it, you've ordered the NEST and you don't put clothes on any longer.
(don't know what I'm talking about? It's fine. Just click here and you'll understand the no clothing thing.)
Everything is linked below!
Sherpa Vest / Jessica Simpson Slippers / Beats Wireless Buds / Contigo Travel Mug / Orolay Puffer Coat
Essential Hoodie / Funnel Neck Sweater / Daily Ritual Charcoal Jeans
Core10 Yoga Pants / Seamless Undies / Steamer / Striped Sweatshirt 
Echo Dot / KitchenAid Mixer / Adidas Sneaker / Garmin Watch
Levi's Jeans / Deebot Vacuum / Satin Pillowcases / Amazon Fire
Weighted Blanket / Wearable Blanket / Air Fryer / Dutch Oven / Sil-Mats
PS: if you're looking for an easy gift idea that basically everyone would love — giving an Amazon Prime membership would be an amazing gift OR if you know someone who listens to podcasts or audio books constantly, then an Audible membership would be perfect too!
What do you order for the holidays on Amazon? I'm always so curious to know what and where people shop! So far Gemma is the only one in this household that's been bought for – ha! How the times have changed. // By the way, I have an Amazon storefront now — I'll update it periodically with what I'm finding from Amazon and things I get for Gems and B! You can find it here.