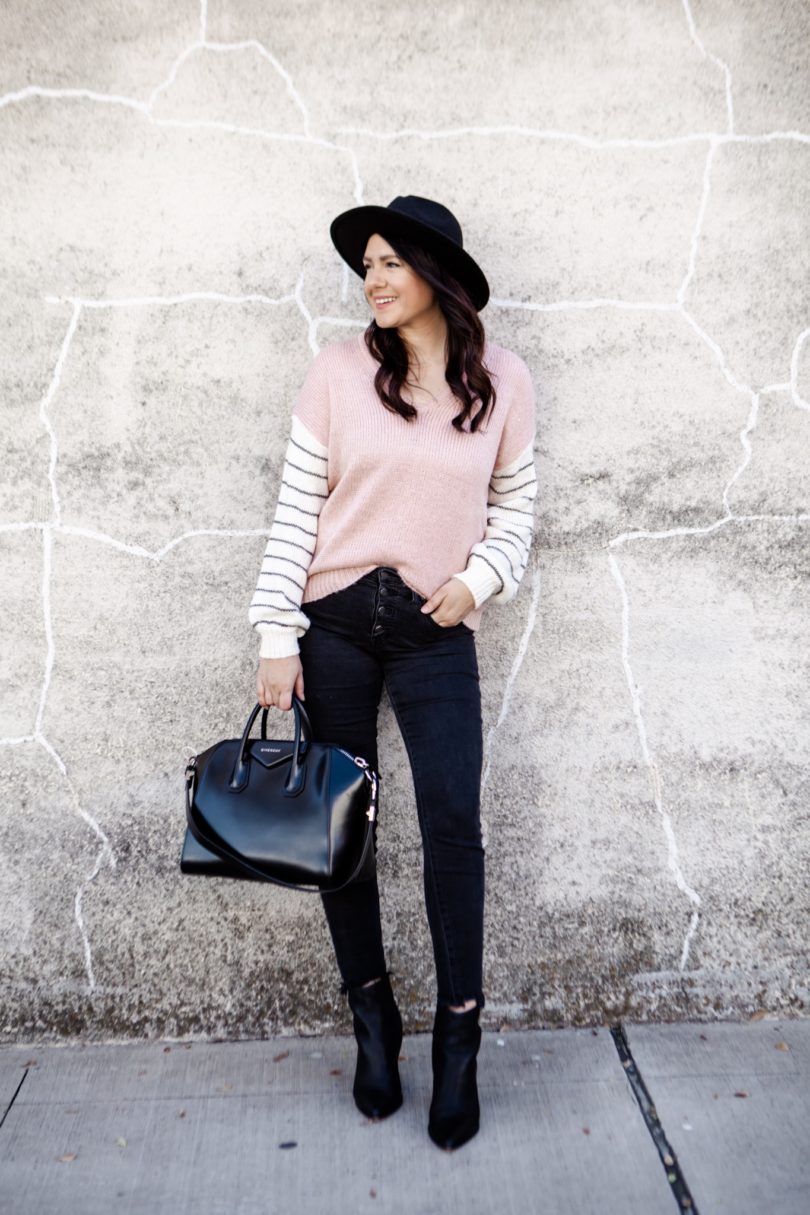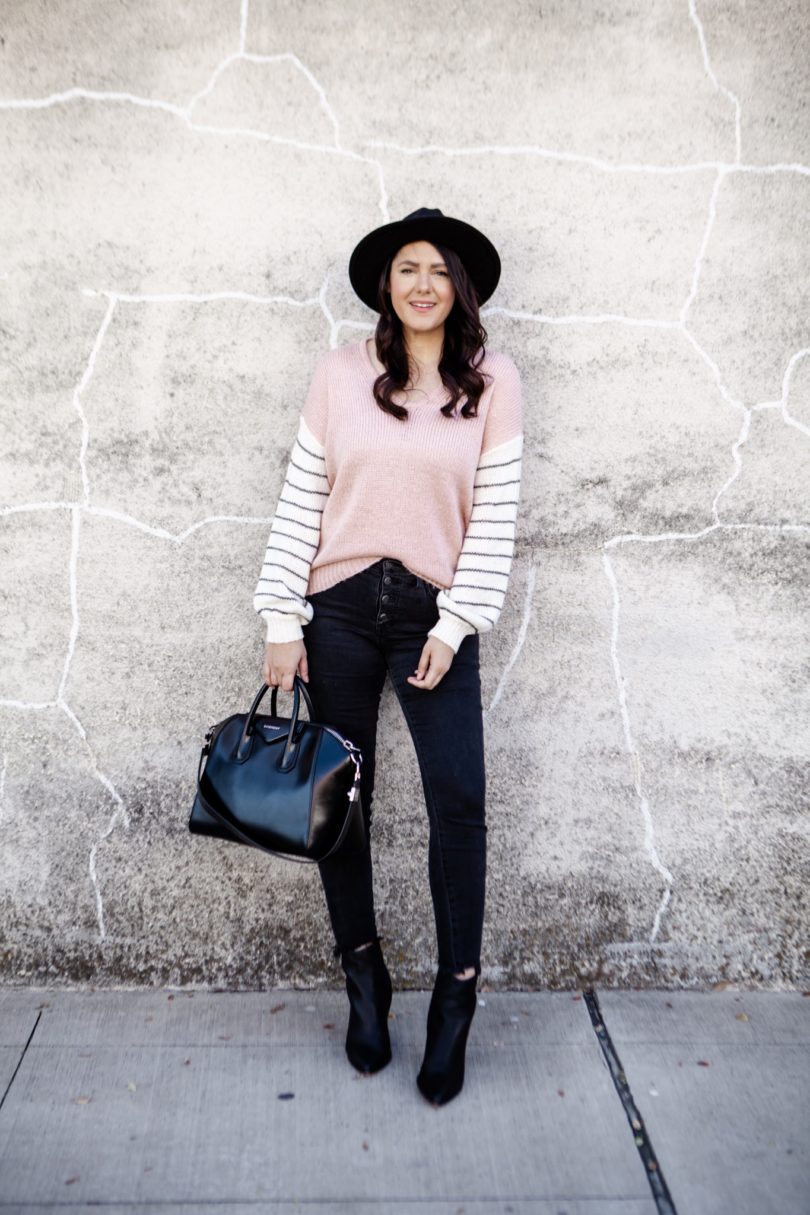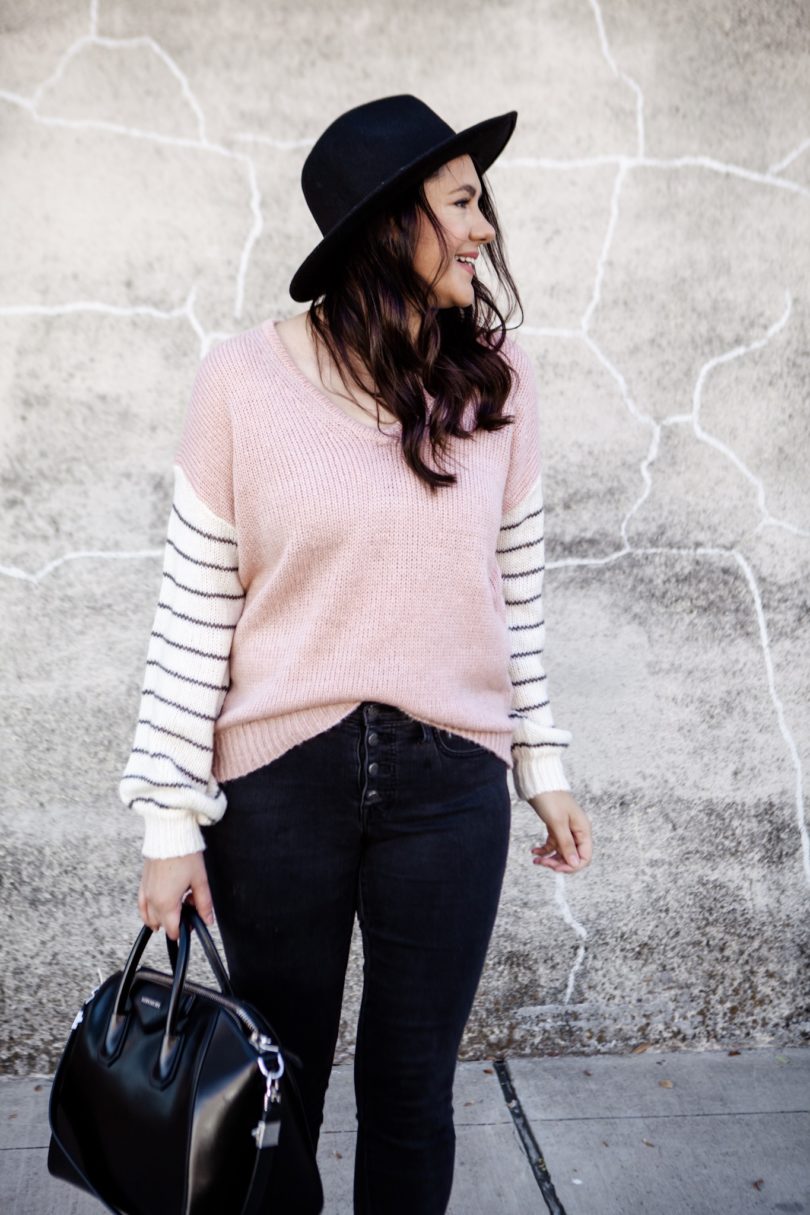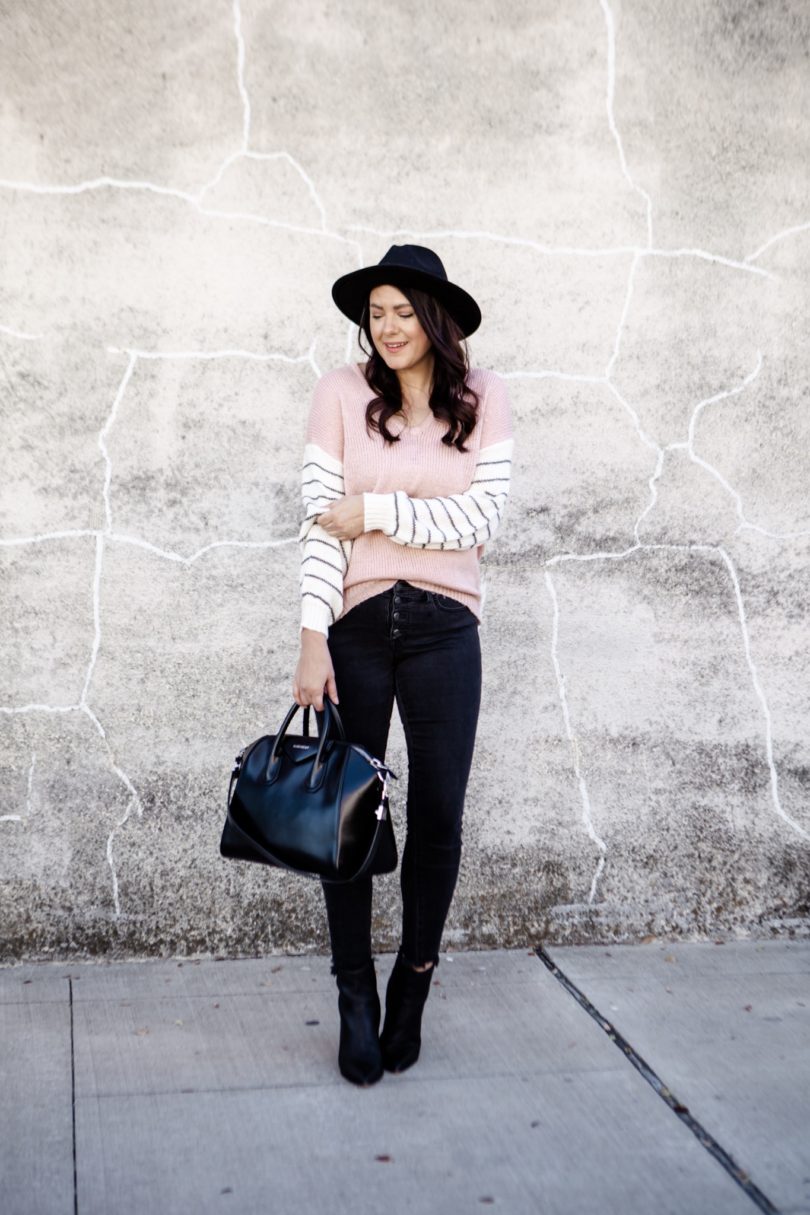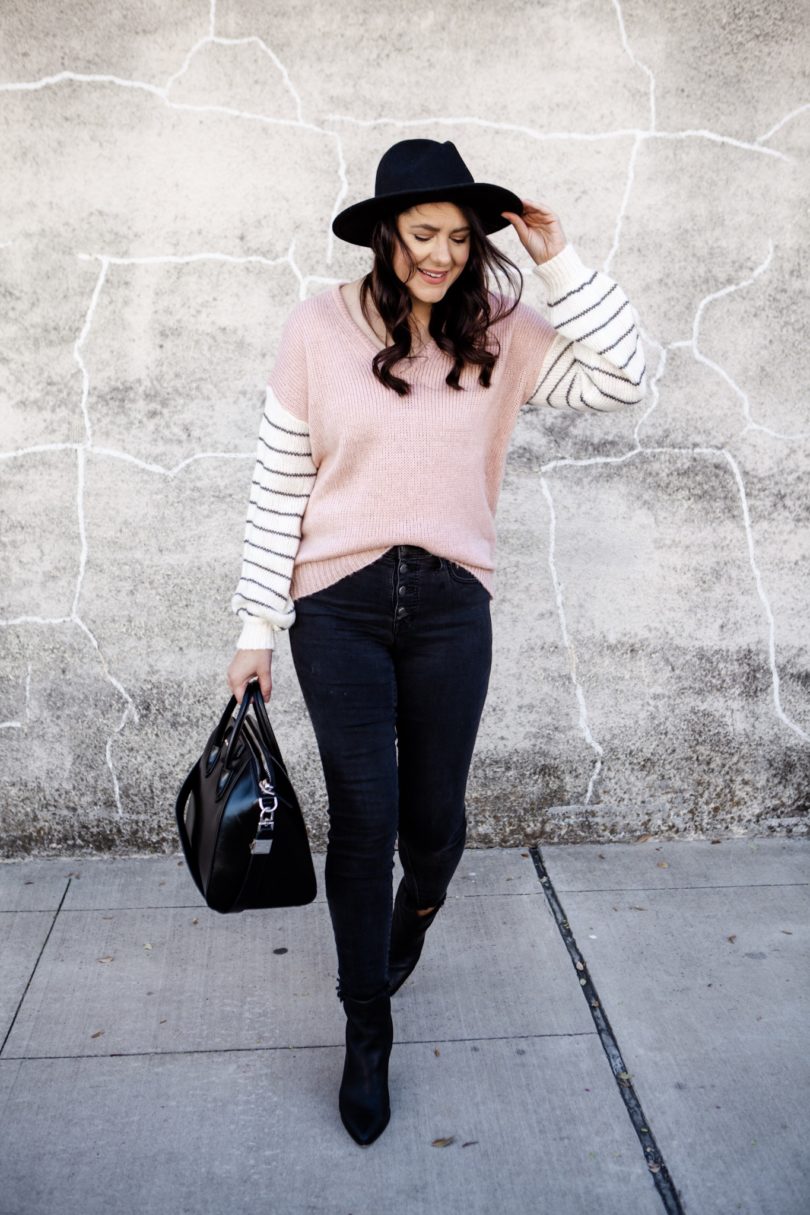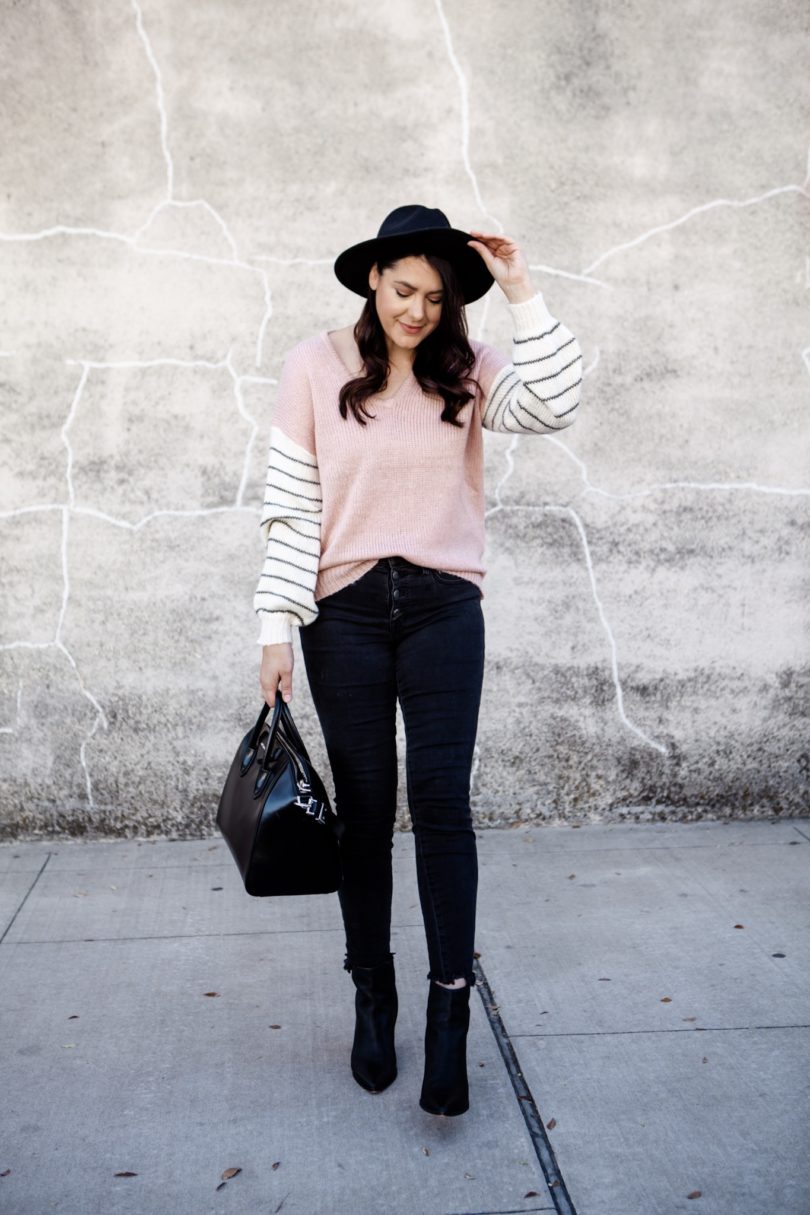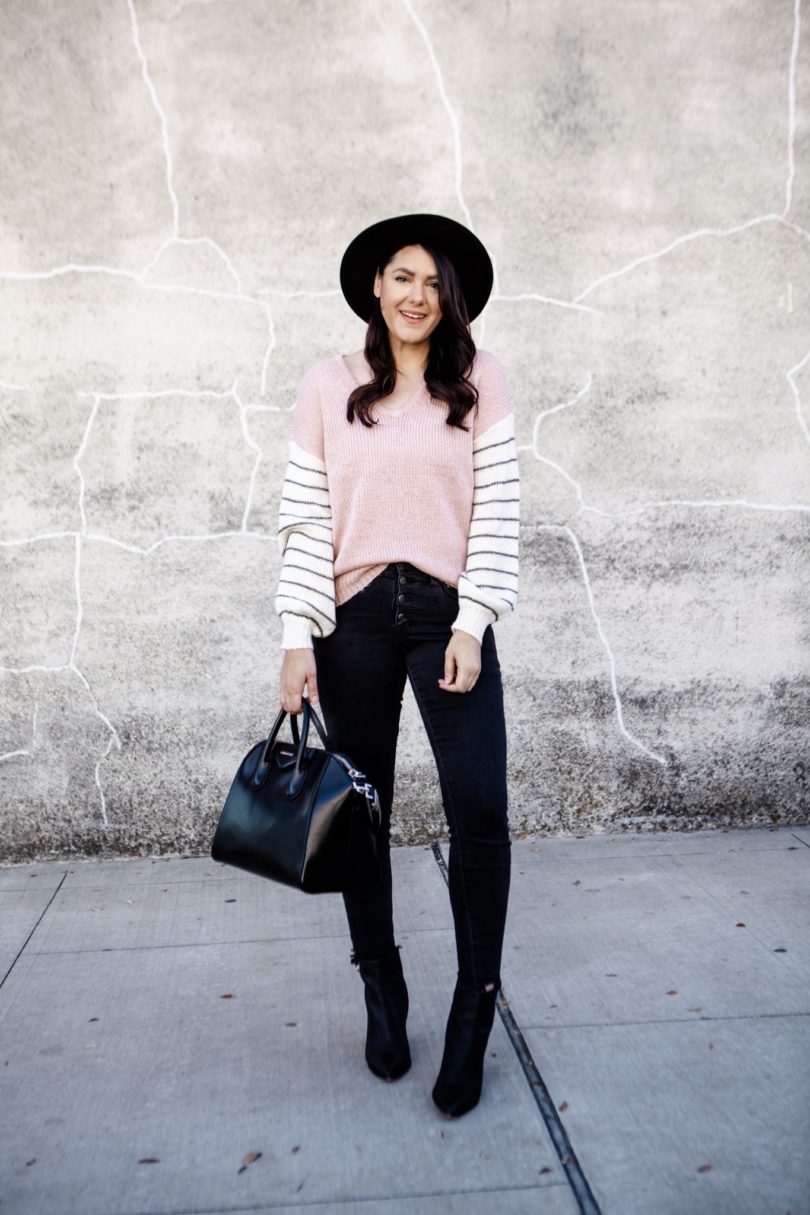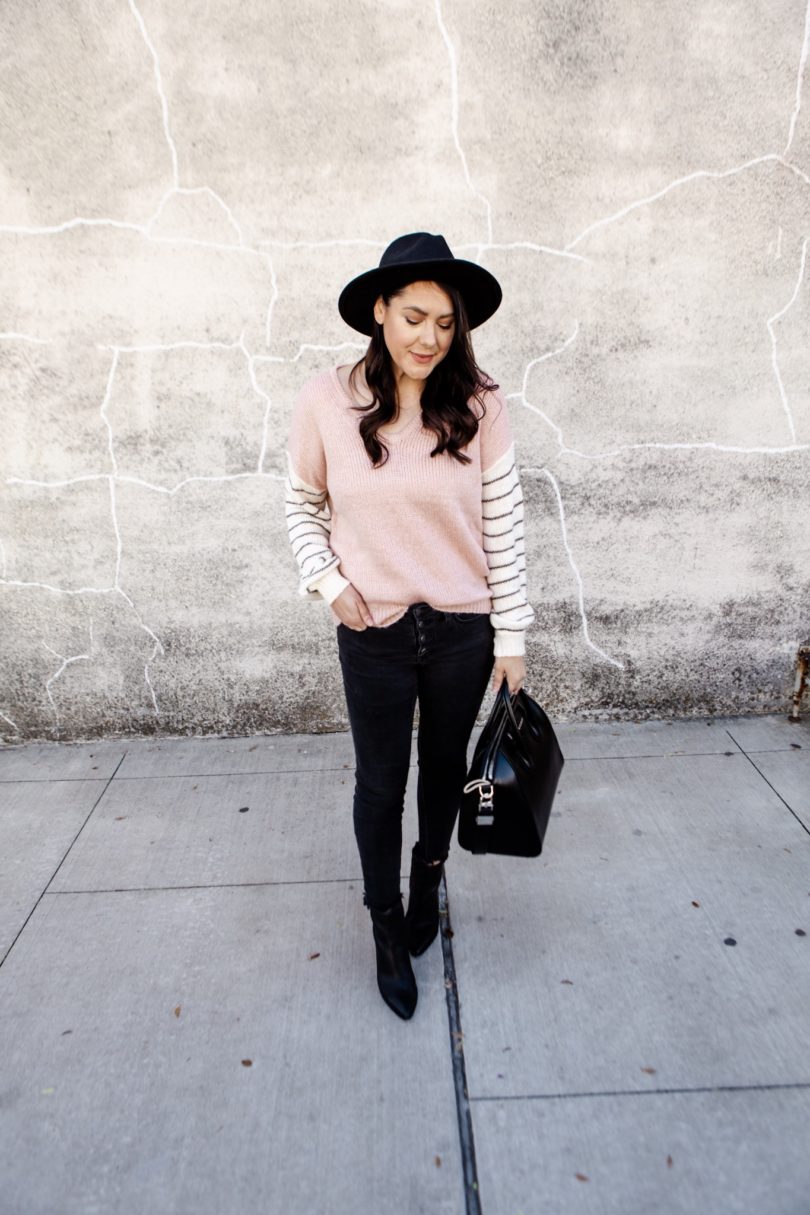 We are starting our Black Friday Sale early this week! It's a good one too — buy 2 items and get 50% off! That's our biggest sale yet! We have a few BF / CM surprises coming as well but this will be the sale throughout the weekend! We won't pull the rug out from ya and do a deeper discount 😉 Maybe just some surprise styles on sale! And by maybe that is what it is. I am terrible at keeping my own secrets.
Find the everyday shop here + use code THANX for 50% off 2+items and free shipping over $75!
My sweater is from the shop — isn't it darling? I love the hint of stripes / black with it and it's that perfectly loose fit, too. I am in the medium and it fits me true to size! You can find this sweater here.
Here are a few of my favorite pieces from the shop right now, too! If you're looking for a second piece to get that discount!

I will be doing a Madewell try on this week on IG (maybe tomorrow!?) but I just went to check their sale and they are having 30% off! This pair of denim is from there — a favorite for years! Or year…I think I've just had them since last winter but it feels like forever in a good way. I am in the 29 and I find that they run a bit generous. If you are in between sizes, size down one. I am a pretty standard size 8 / 29 and these grow throughout the day a bit. I've thought about going to the 28s and with this sale, I just might! Anyway, you can find these jeans on sale here!
Speaking of good deals, if you're looking for an easy wide brim hat that's surpassingly good quality under $20 — this is your guy. You can find this hat here!