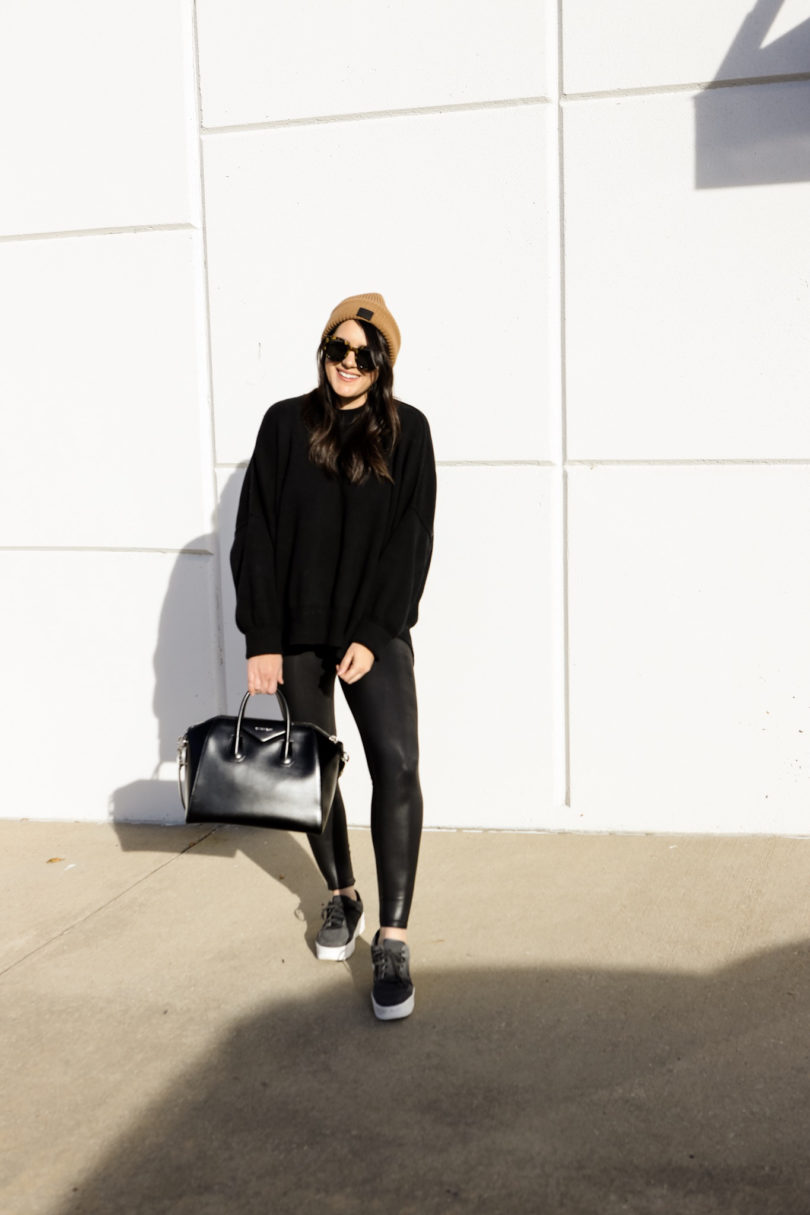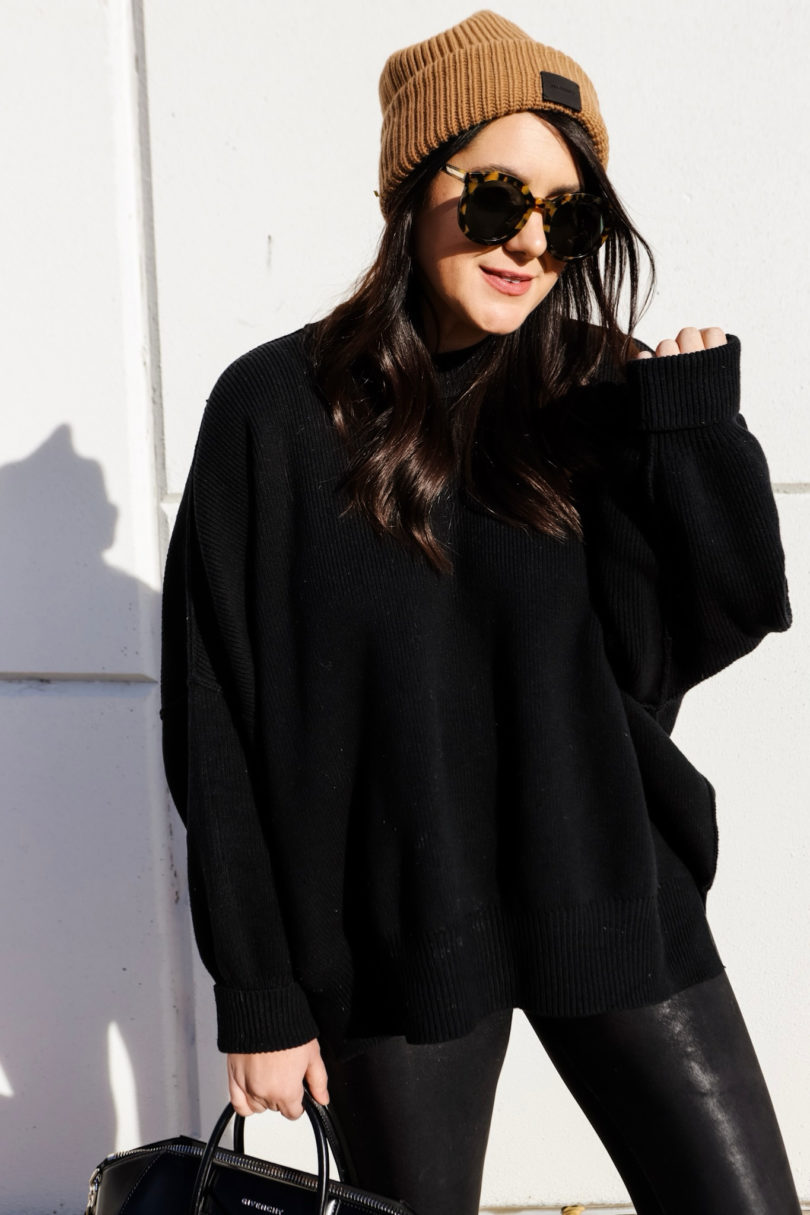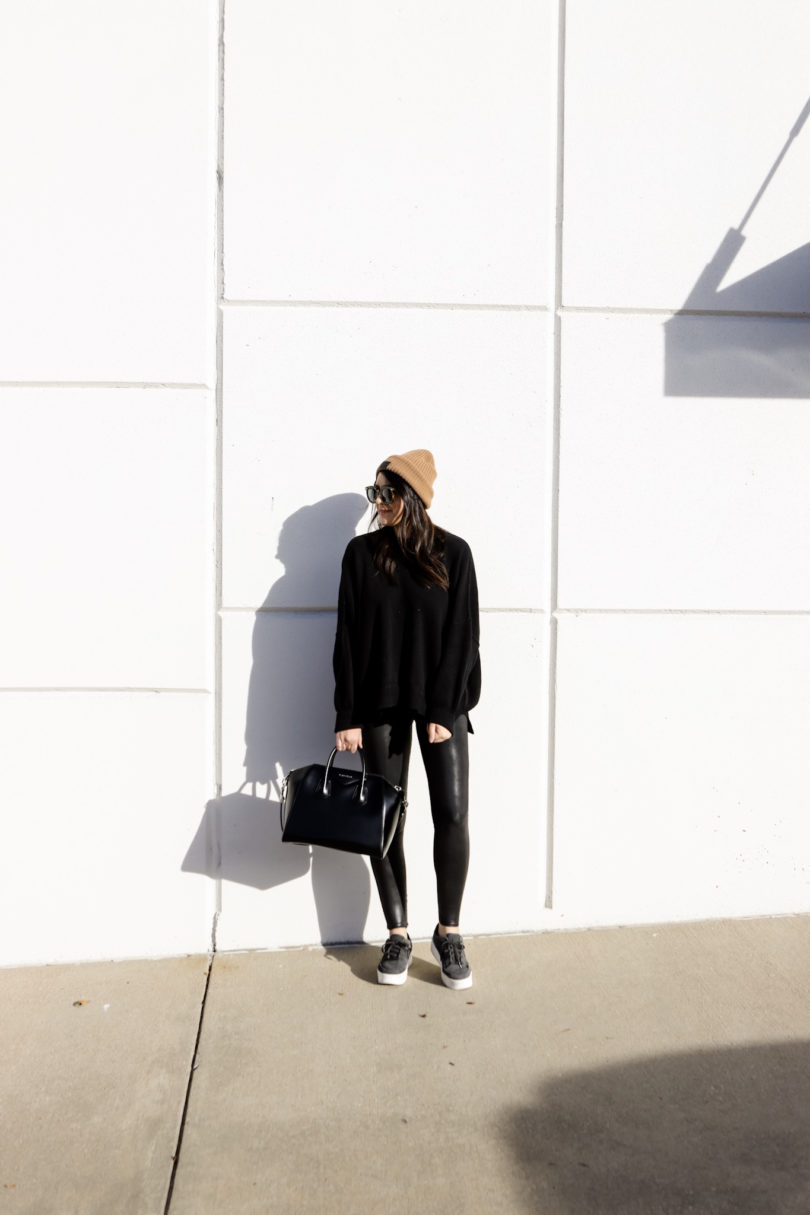 Look at my Spanx leggings! LOOK AT THEM. Actually it's quite hard to look away. My legs are shiny and very very seen. Sure these leggings aren't for the timid of thighs, but I can't quit these damn leggings. I reach for them constantly. A) they are surprisingly warm (fact: cold winds can't get through pleather) and B) they are comfortable and are my go-to pants when I want to wear leggings but need to look like I tried. Yes, these are my 'See? I Tried' pants and I love them.
And for the best part of this post….They are on sale today! They are on sale at Nordstrom if you prefer or the same price over at Spanx.com. Find the ones at Nordstrom here.
My Free People sweater is also on sale — I love love this sweater tunic thing. I picked it up in black even though I thought for sure I wanted it in ivory. Correction — I DO want it in ivory but I needed to branch out, so black it is. I mean you can really branch out and go neon green in this sweater if you want, but black was perfect for me. I love a sweater I can disappear in and this is the one. Plus it pairs well with my Spanx, so if you want to know what I'm wearing almost every Saturday from now until March — it's this.
You can find my tunic on sale here!
Okay I think that rounds out my outfit. I'm putting together a post on how to style Spanx leggings next week, so if you are intimidated by this look, don't be! There are lots of ways to wear these faux leather leggings and I"m happy to show you! Find the Spanx leggings on sale here!
I created a whole post for the Black Friday Sale at Nordstrom…which is happening on Wednesday…but you know what they say:
The early bird gets the Spanx.