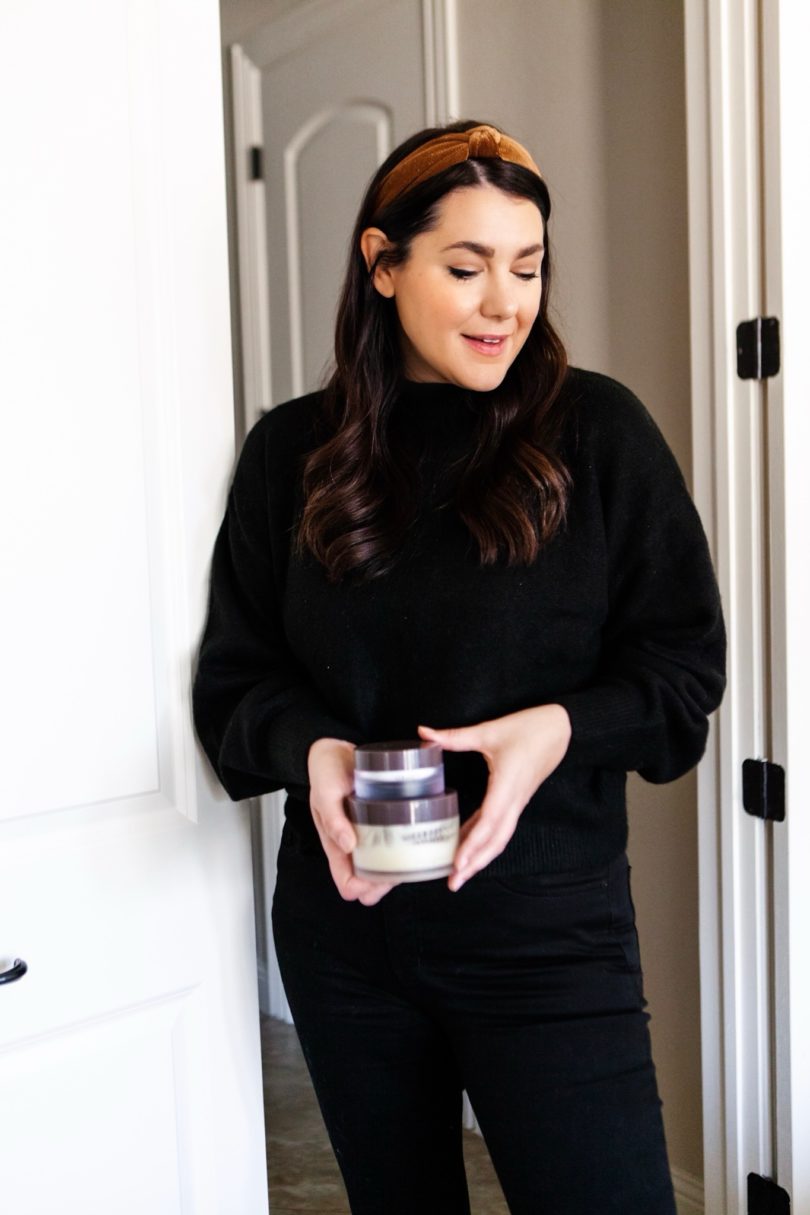 Tis the season for sales (especially this week!) and Colleen Rothschild (my favorite skin care line!) is having their biggest sale of the year with 30% off your entire purchase! I've made a lot of posts about Colleen Rothschild but I wanted to do a quick post letting you know about the sale + my favorite products if you've wanted to try the line! 
Use code BF2019 for 30% off now through Nov. 30th!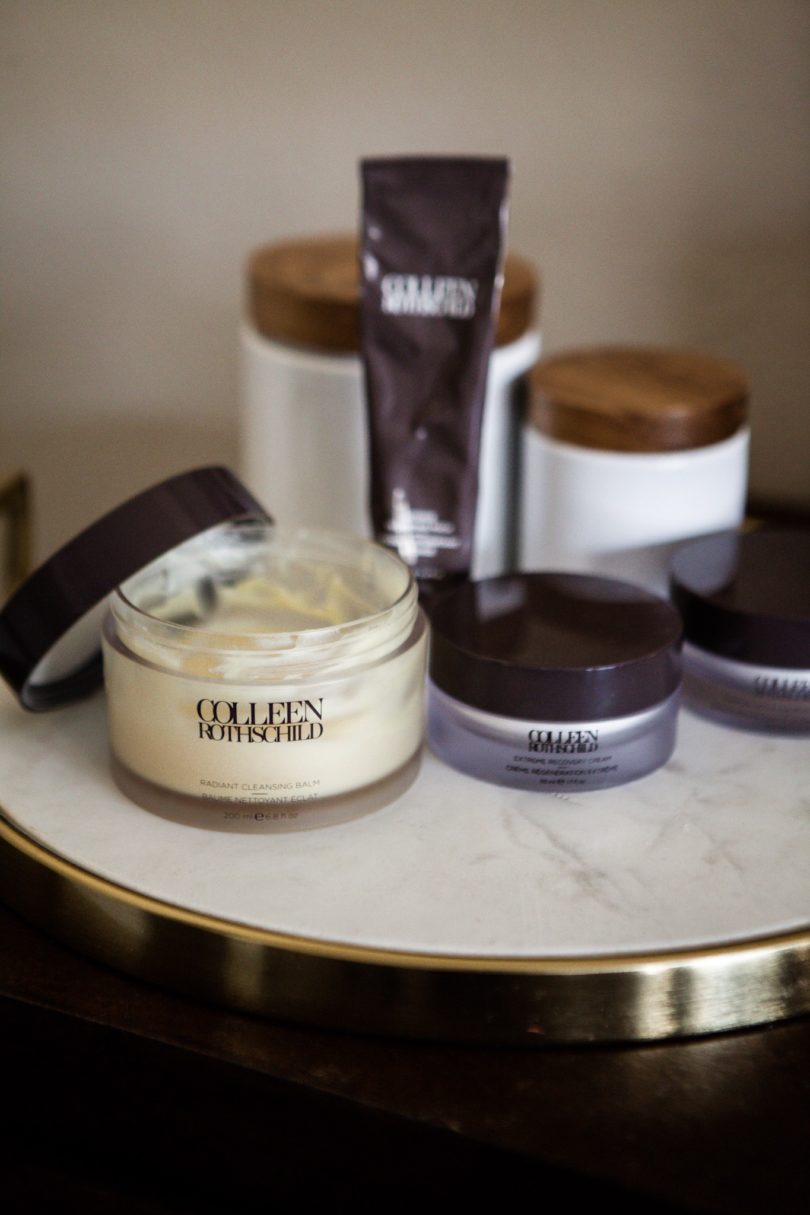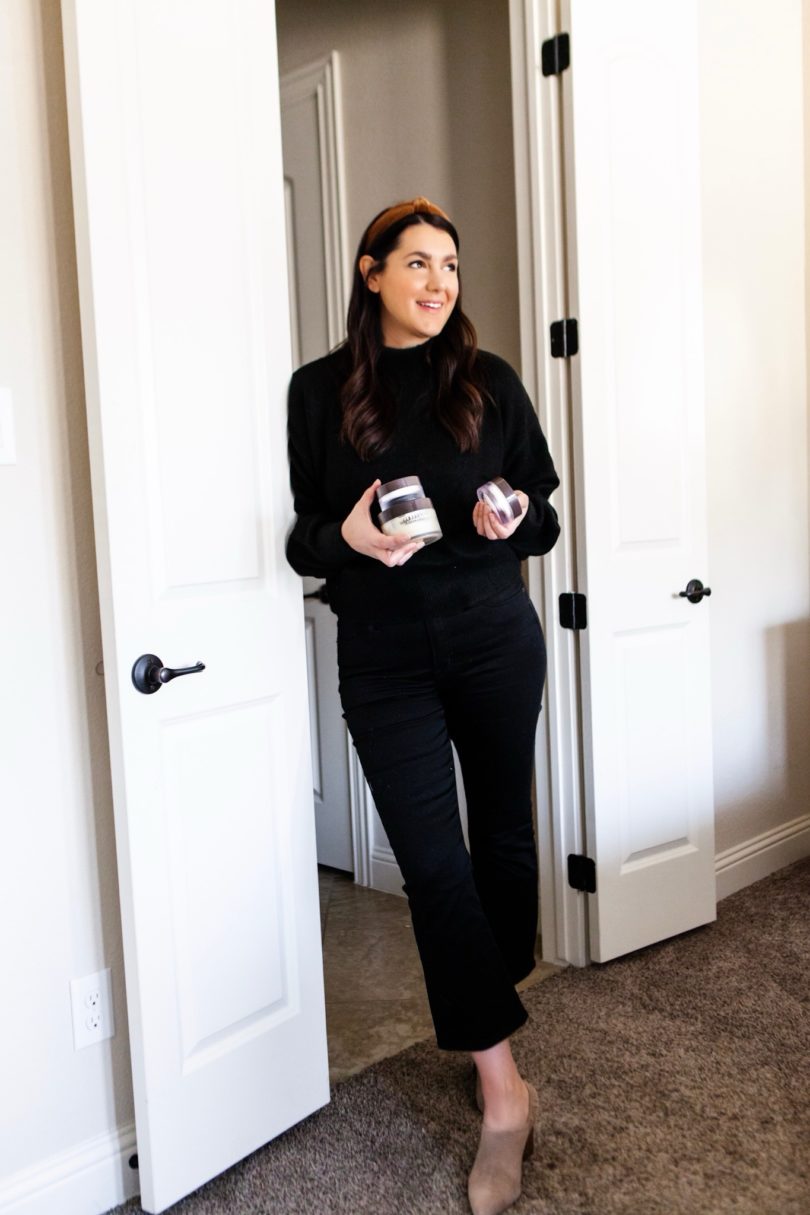 The question I get the most is if you could buy ONE thing from Colleen Rothschild what would it be? I am always torn between two products — the Radiant Cleansing Balm and the Sheer Renewal Cream. But I've thought about it way too hard and…I think I am going to stick with my favorite product ever: the Radiant Cleansing Balm. I use this to take my makeup off and wash my face every morning / night. It takes all of my makeup off and it leaves my face feeling hydrated and not dried out. I've been using it for years now — so this would be my number one pick! You can find it in three sizes. I go with the jumbo because I love the stuff and it's a good deal, but there is the normal sizes and a travel size as well! 
My Favorite Cleanser

Find the Radiant Cleansing Balm here. 
Everyday Lotion

I use this lotion everyday under my makeup. So I wash my face, use toner and then use this lotion before my makeup. It's lightweight and I never break out with it!
Find the Sheer Renewal Cream here. 
Face Masks

If you haven't found your way into the world of masks, you really should! I notice a full change in my face when I do a weekly mask vs if I don't at all. My skin is more luxurious and I have less breakouts when using a skincare mask at least once a week. I usually do one on the weekend or I'll put one on during a bath! Here are my favorites from Colleen. The Clarifying Detox Mask is perfect for really drawing out impurities and clearing out your skin, but it doesn't dry your skin out. The pomegranate mask gives a really good exfoliation and always brightens up my complexion. If my skin starts to feel rough, I use this one — and it's a quick one at just 10 minutes — and my skin is glowy and smooth again. 
Find the Clarifying Detox Mask here. Find the Pomegranate & AHA Resurfacing Mask here.
Dry Skin Solutions

I have both of these and use them at different times. I've started using the Extreme Recovery Cream at night after washing my face, toner and then over the Retinol Oil. For the Intense Hydration Mask, I use this when I use a mask and leave it on. Bryan uses the Intense Hydration Mask because he has pretty dry but sensitive skin and it helps his skin be so nice and glowy! 
Find the Intense Hydrating Mask here. 
Find the Extreme Recovery Cream here.  
Anti-Aging Solutions

I have two favorites from Colleen Rothschild's line that I use nightly. The Retinol Supreme Oil is nice to layer with my night cream and I like to use the Mandelic Acid Radiance Serum when I need super smooth skin for a photo shoot or just to have really smooth, glowy skin the next day. 
Find the Retinol Supreme Night Oil here.
Find the Mandelic Acid Radiance Serum here.
Everyday Cleanser

I use this cleanser in the shower because I like washing my face in the shower or if I'm in a pinch and need a quick wash, I love this really balanced cleanser. It never strips my face of oil and it gets all of my makeup off!
Find the Balancing Gel Cleanser here.
Now Colleen Rothschild line has a lot of options and I've not tried anything that I didn't love. These are just my favorites that I use consistently! You can find the entire sale here! 

Thank you to Colleen Rothschild fo partnering with me on this post!