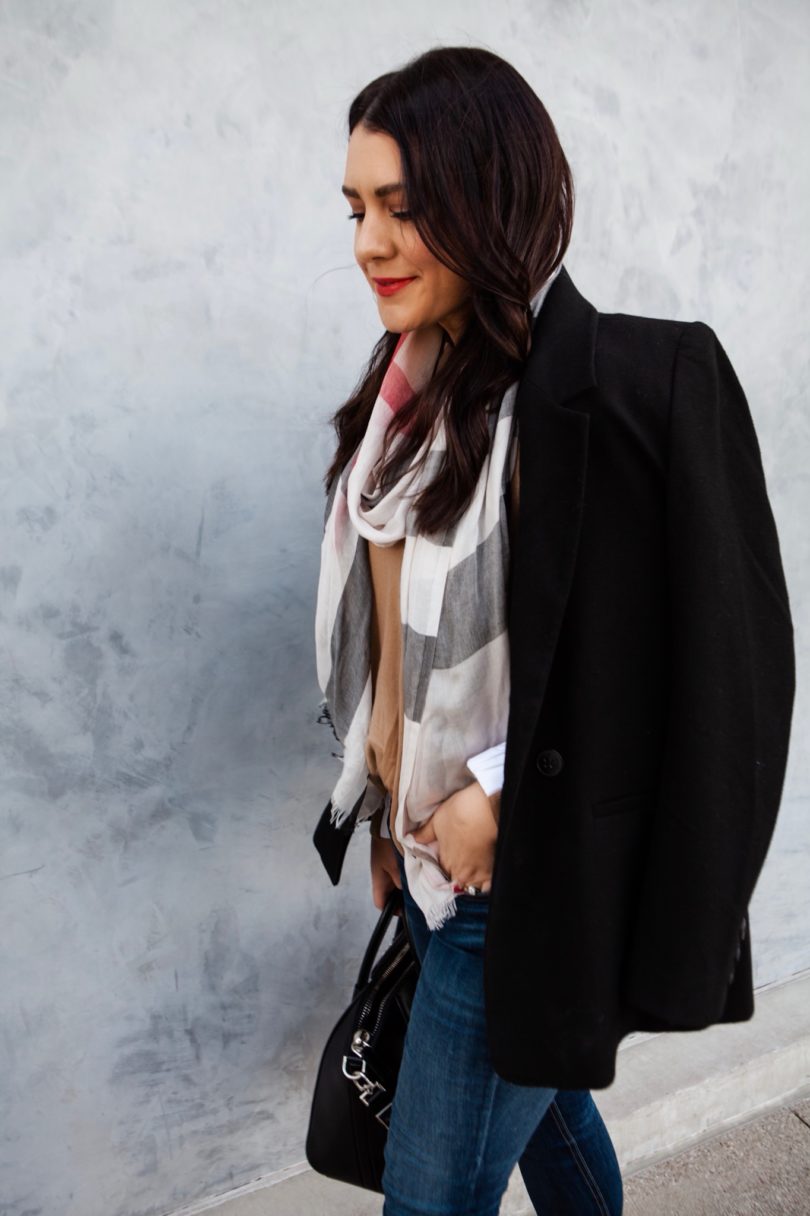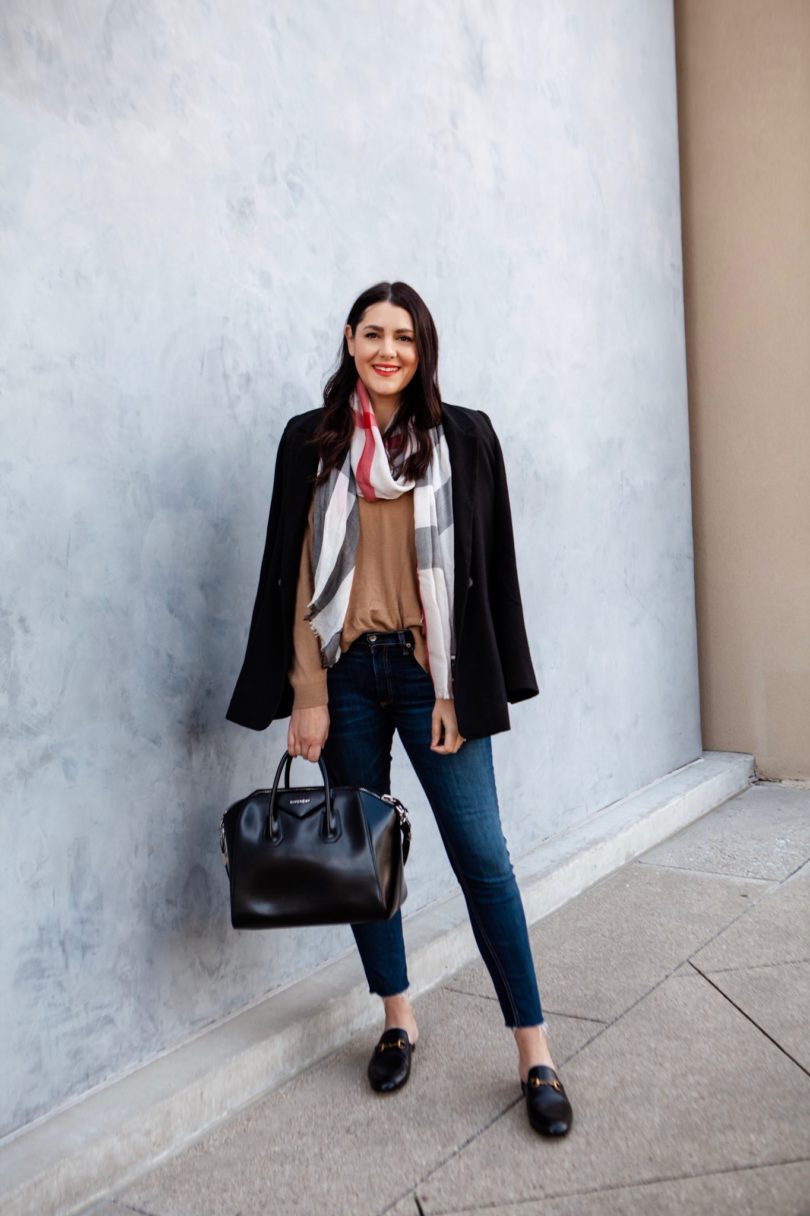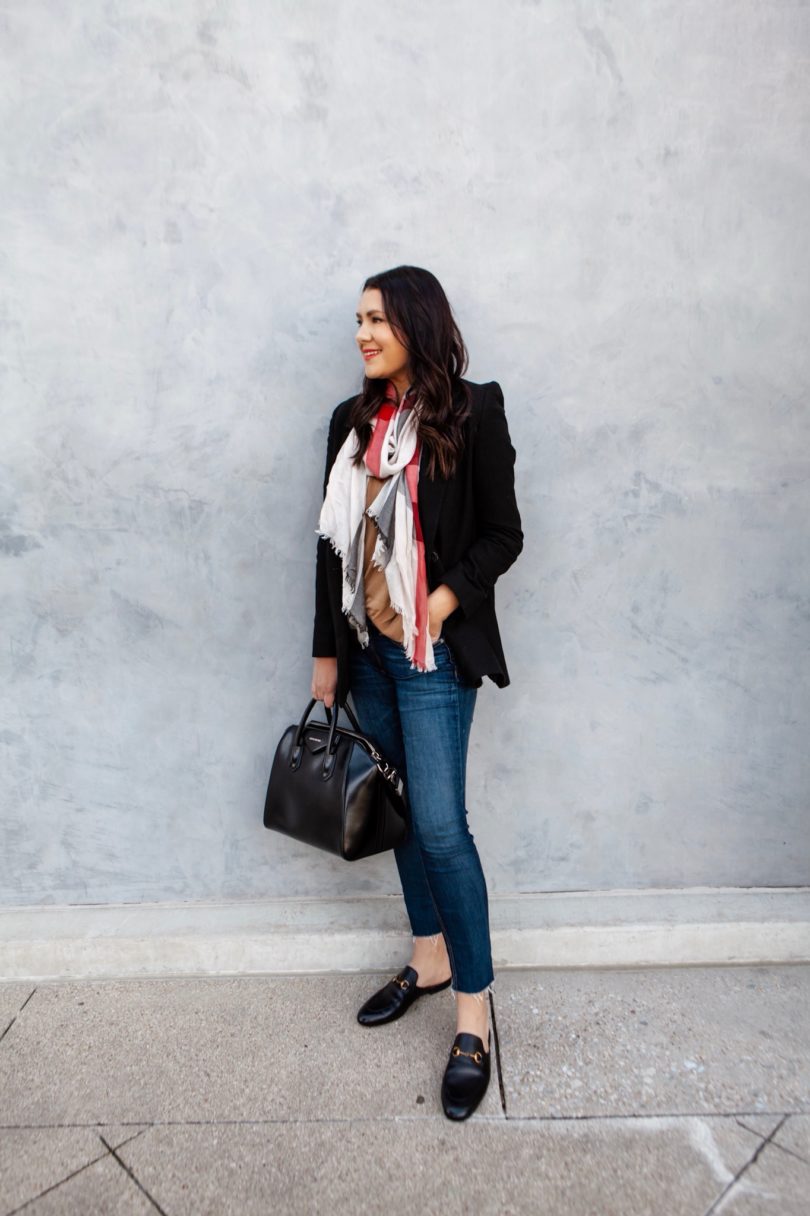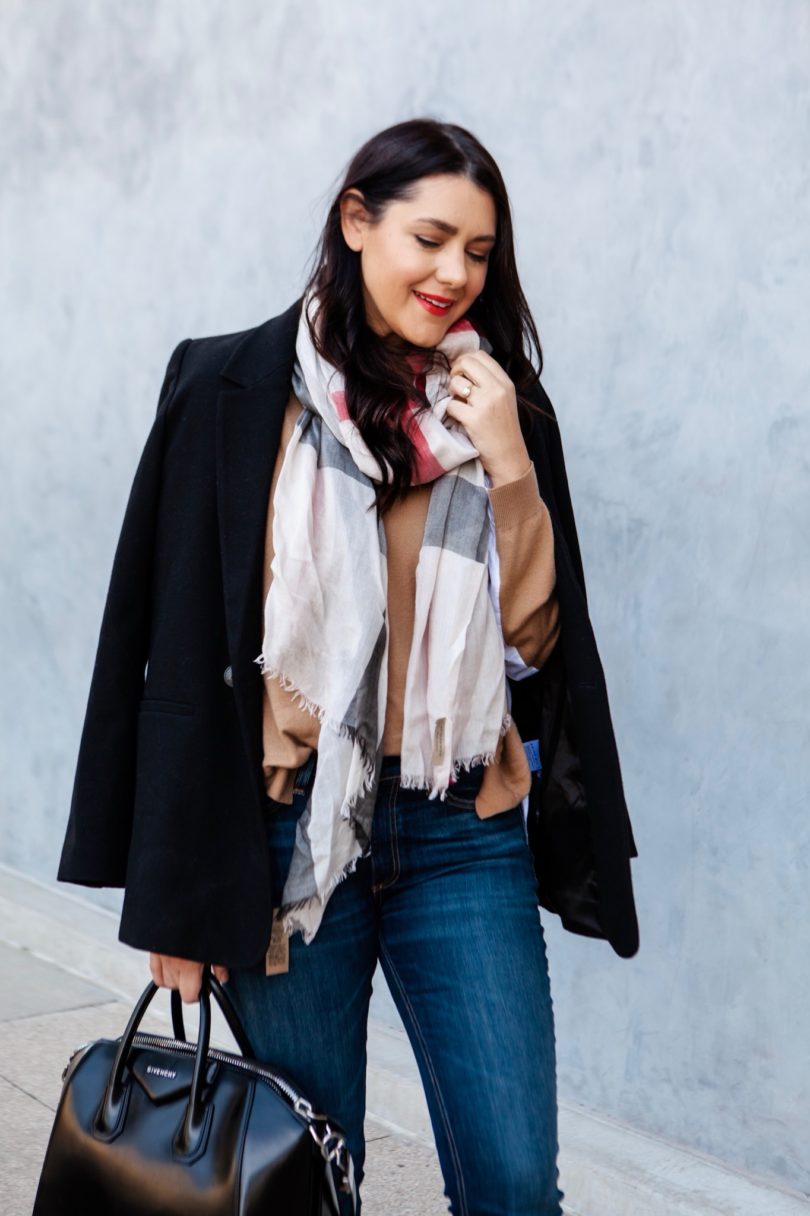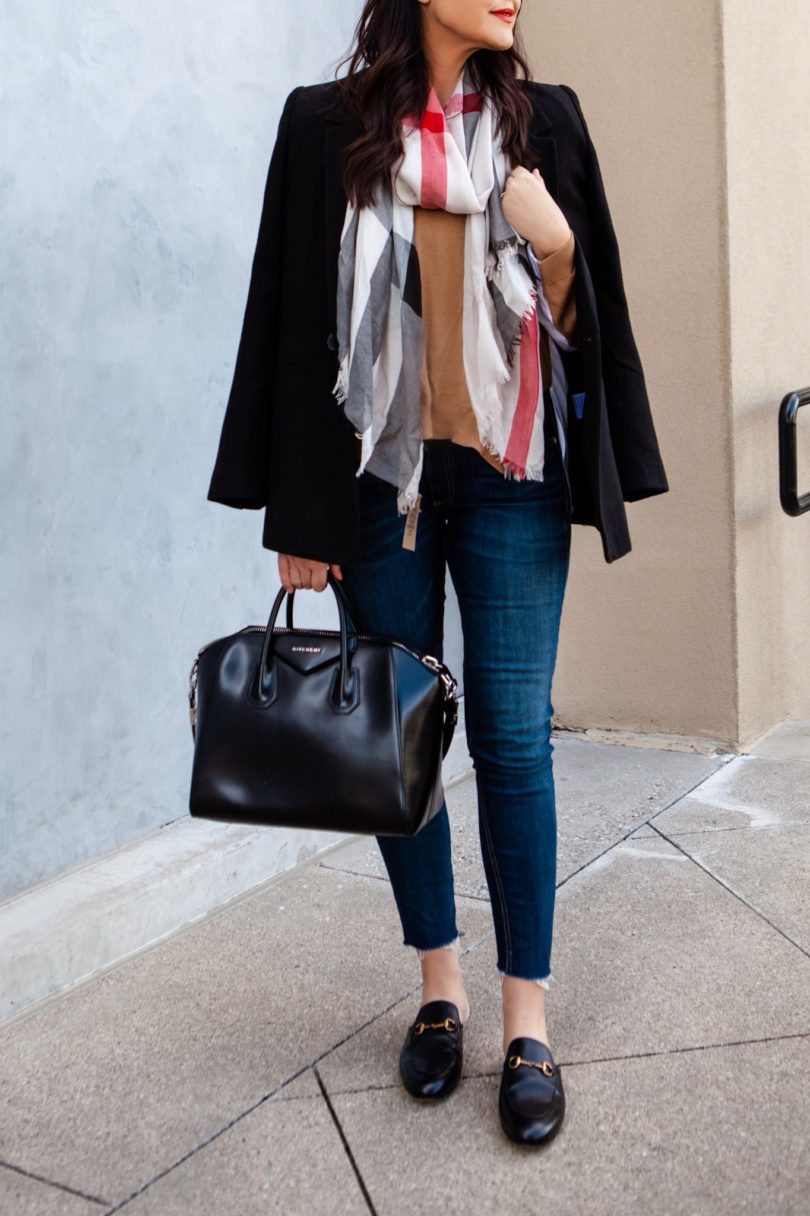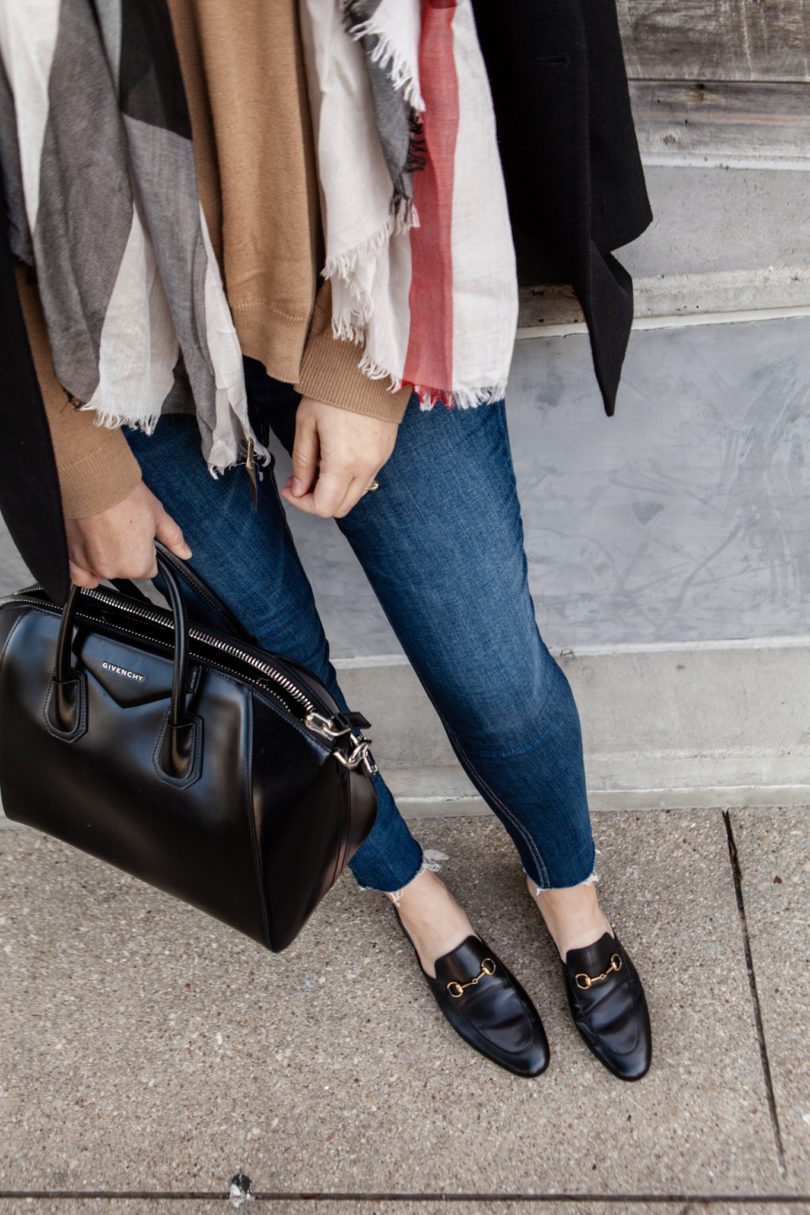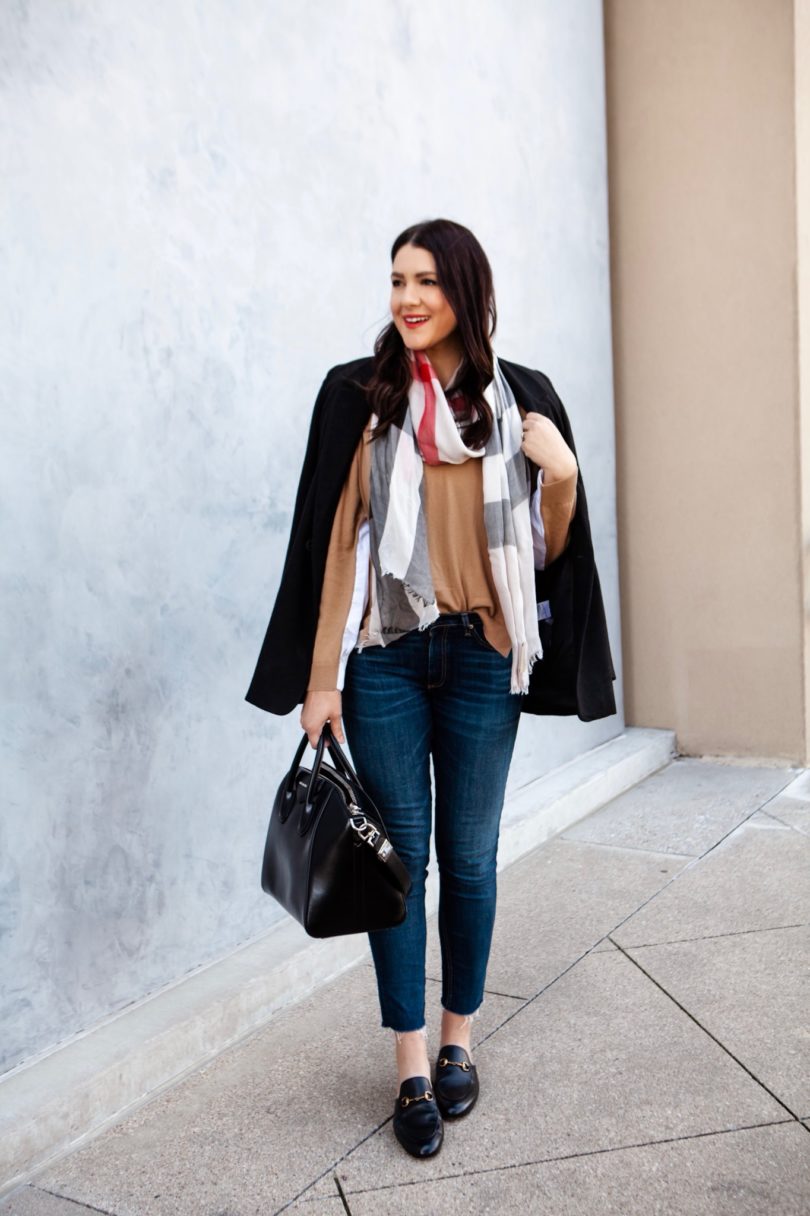 Do you want to know the secret to always looking chic? I'll tell you: it's a stylish purse, a classic shoe or a timeless accessory. Pair your simple outfit with a classic handbag and automatically you look refined and classic. I know it sounds simple but the most pulled together looks involve classic accessories and timeless shoes. Read on to see the best timeless designer accessories from Nordstrom this fall!
I'm no stranger to designer accessories. Over the years, I've bought a handful of designer bags that I have carried and carried and carried and carried. And every last one looks just as good as the day I bought it. While a large investment, I've loved having timeless handbags in my closet that are my go-to's for most outfits. I can take an everyday outfit and pair it with a higher end accessory and this one piece immediately dresses up the rest of my outfit. I've learned that having a classic piece is truly a great investment.
While most of the pieces I wear on this blog are under $150 the one question I get constantly when it comes to designer items and accessories  — how do you know which one to invest in? Well I've come up with the answer for you: always stay classic.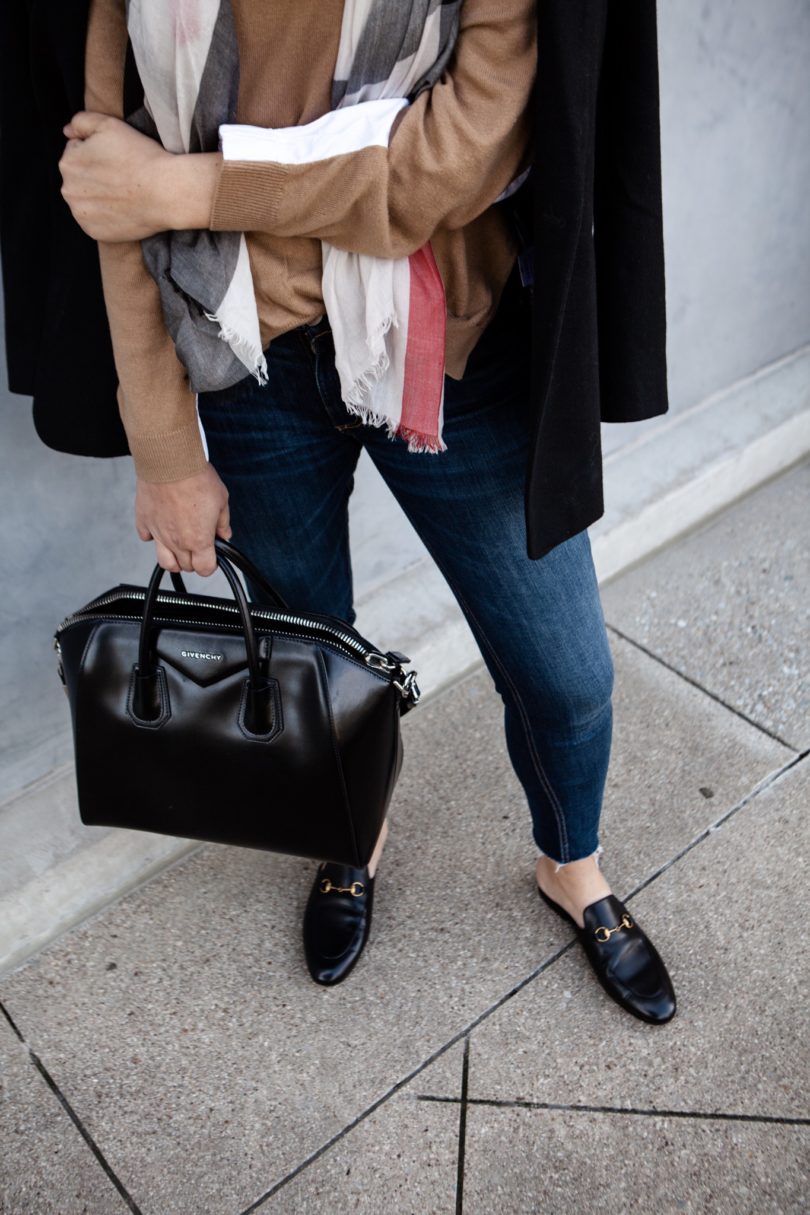 I prefer to find items that are 'of the moment' but also timeless. Let's take these menswear inspired loafers for an example. Recently I decided to buy this pair of Gucci Princetown Loafer Mules — a shoe I've looked at and put in my cart no less than 50 times over the past few years. This year I decided to buy them as a gift to myself for my 35 birthday coming up. (Tip: if you have Nordstrom Notes you can use them on purchases like this! I always save mine up and use them for larger purchases!) I wasn't expecting to like them as much as I do, in fact, I was going at this purchase with a very level head, almost expecting to return them upon receipt. But once I opened them and slipped them on, they haven't come off in a few days. Menswear inspired trends can actually be quite hard to get right because you want them to have the influence of menswear but you want it to feel feminine and fresh. These loafers find that balance perfectly and they go with everything, which is exactly how I like my shoes these days: I want them to work hard in my closet. A nice black flat with a classic look is going to do just that.
You can find this pair of loafers here!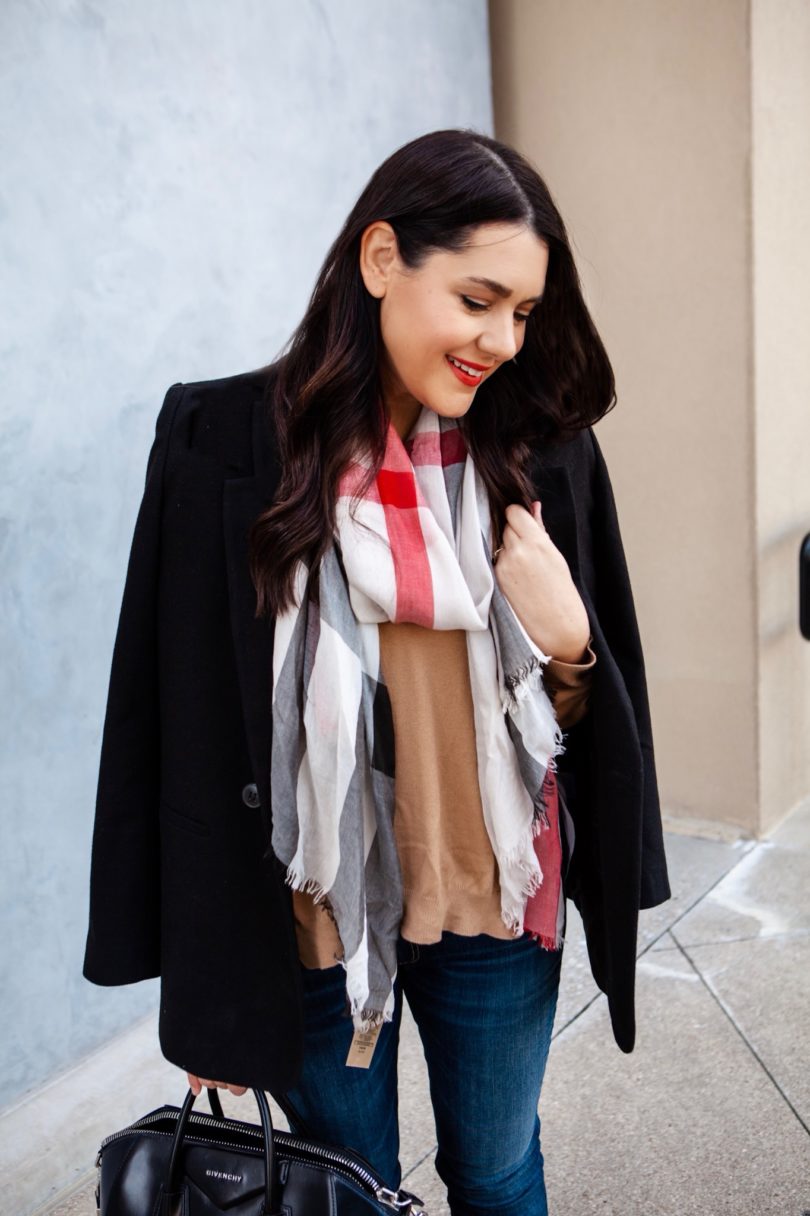 Another timeless accessory I've had for a few years? My Burberry giant check scarf. This was a purchase a while ago when I wanted a classic scarf that I could wear with outfits and my coat for years to come. And I mean years, this scarf will be timeless so much that eventually Gemma will probably wear it! Let me tell you — I bought this scarf over two years ago and this fall, checks and tweeds are everywhere. From blazers to pants to dresses, check print is a fall staple. I like to take a trend and use it in a way that feels approachable, in this case a scarf can take on a lot of color and print but when you pair it with classic pieces like a blazer and a sweater, the scarf is what speaks in this outfit. Accessories are a great way of taking on a trend without going overboard.
I chose this grey take on the classic Burberry plaid but the camel print is a wonderful option, too. (I went with grey because I like to wear a lot of black in the winter but both work!) You can find this scarf here. Or in a wool version here!
I'm partnering with Nordstrom today to round up a few of my favorite timeless designer accessories. These include a few that I own from these loafers to this Gucci belt to this scarf and this handbag. Other items I've had my eyes on for years — this Gucci crossbody or this pair of black perfect pumps. See all my suggestions below!
Timeless Designer Accessories

What is your favorite accesory that jazzes up an outfit instantly?
Thank you to Nordstrom for collaborating on this post!