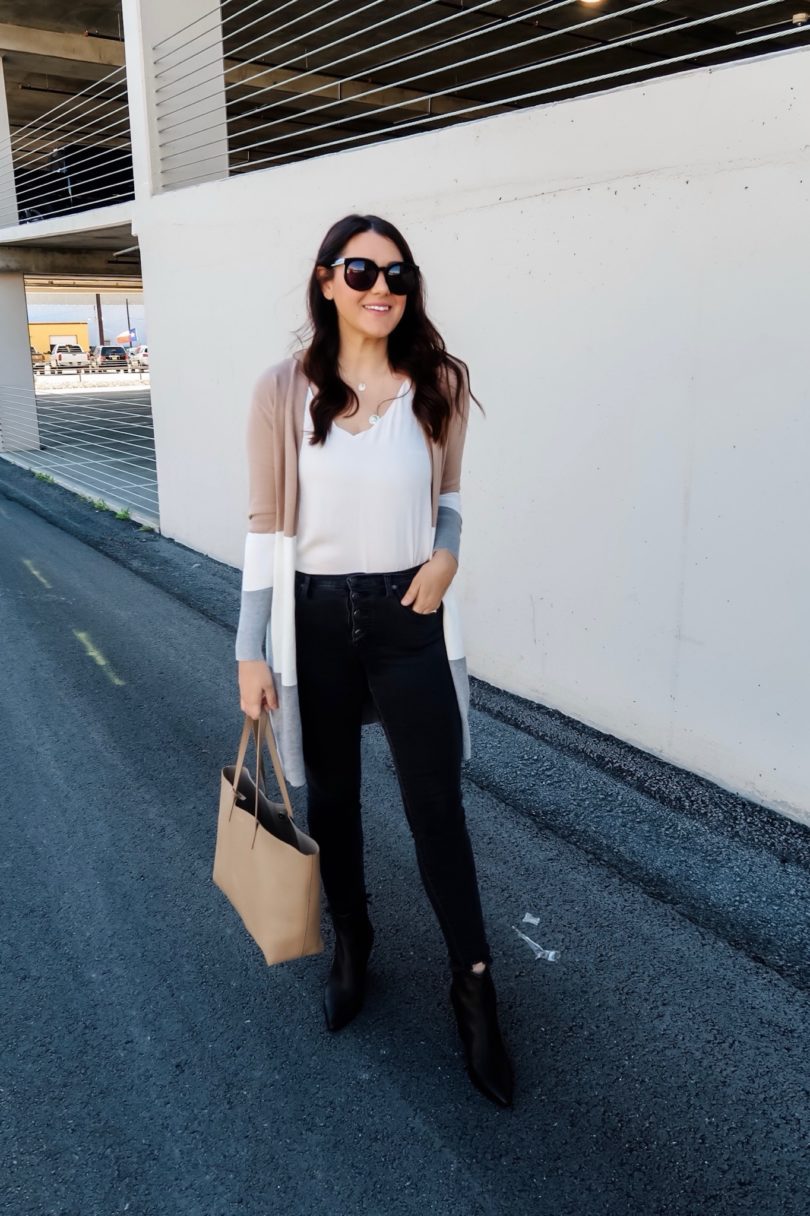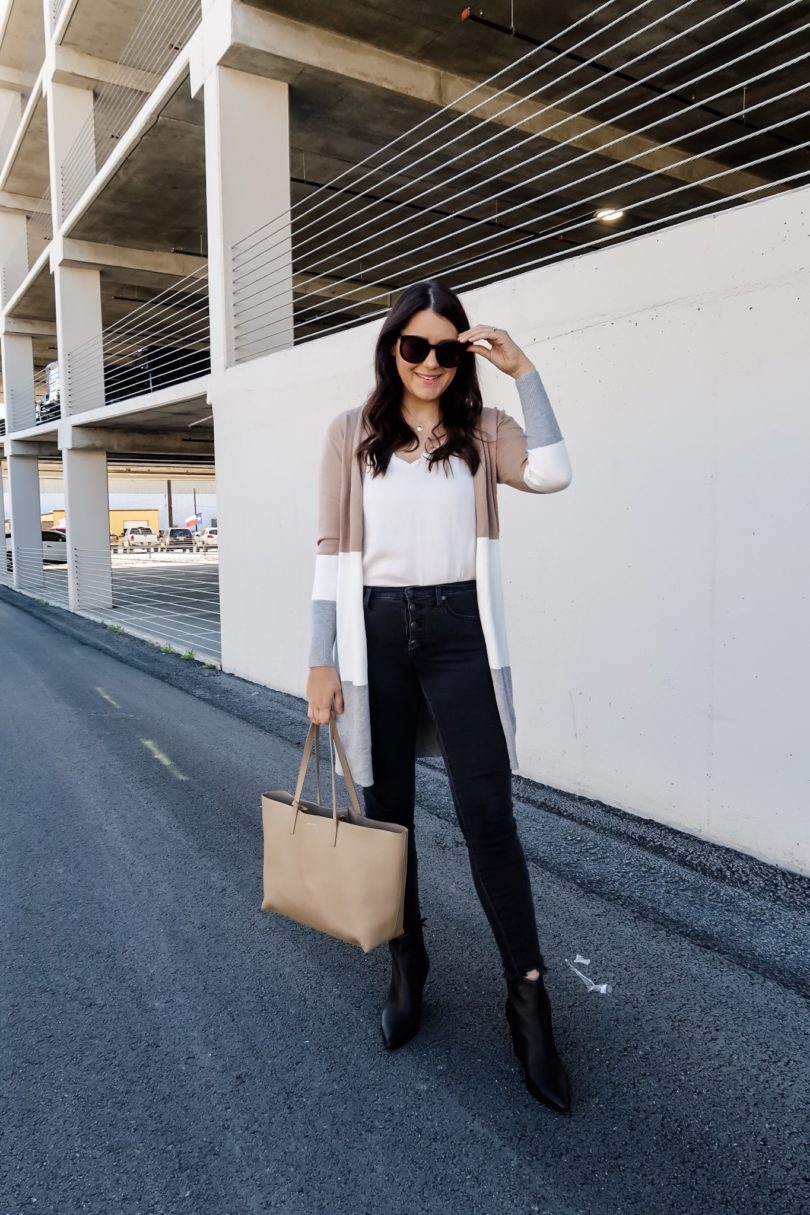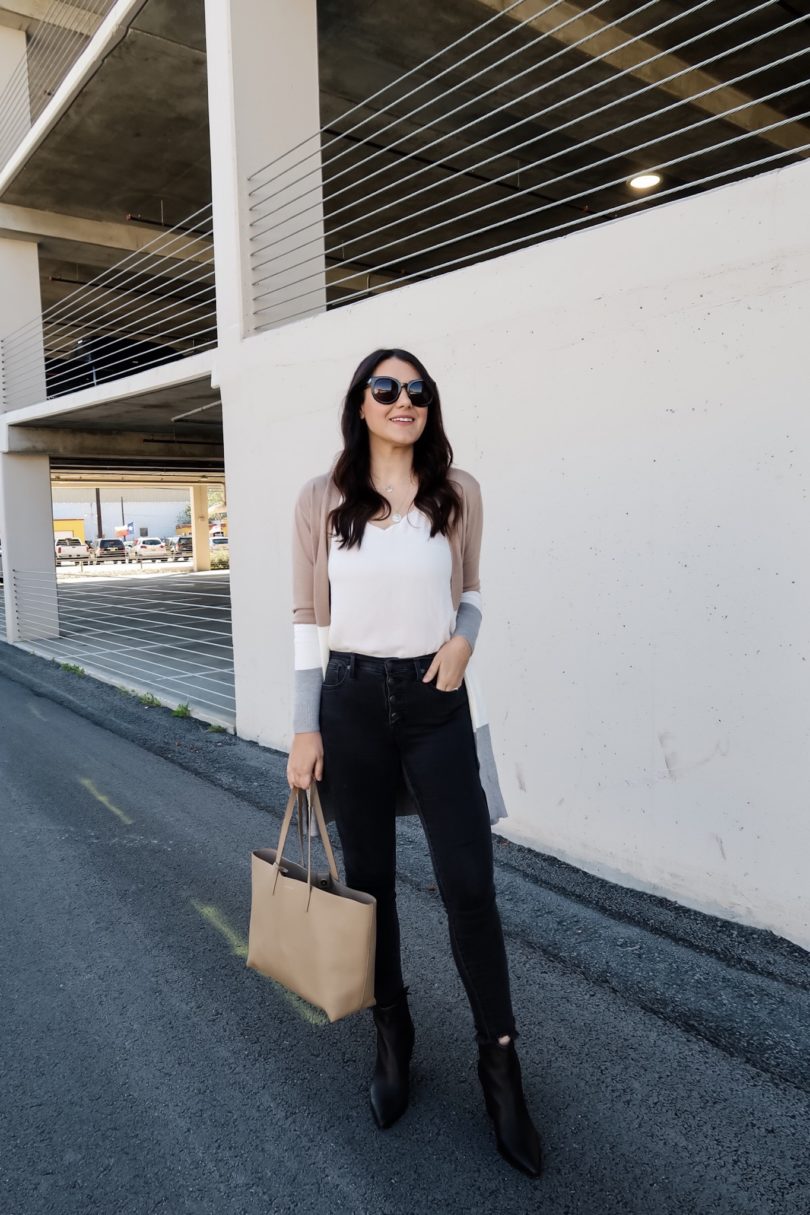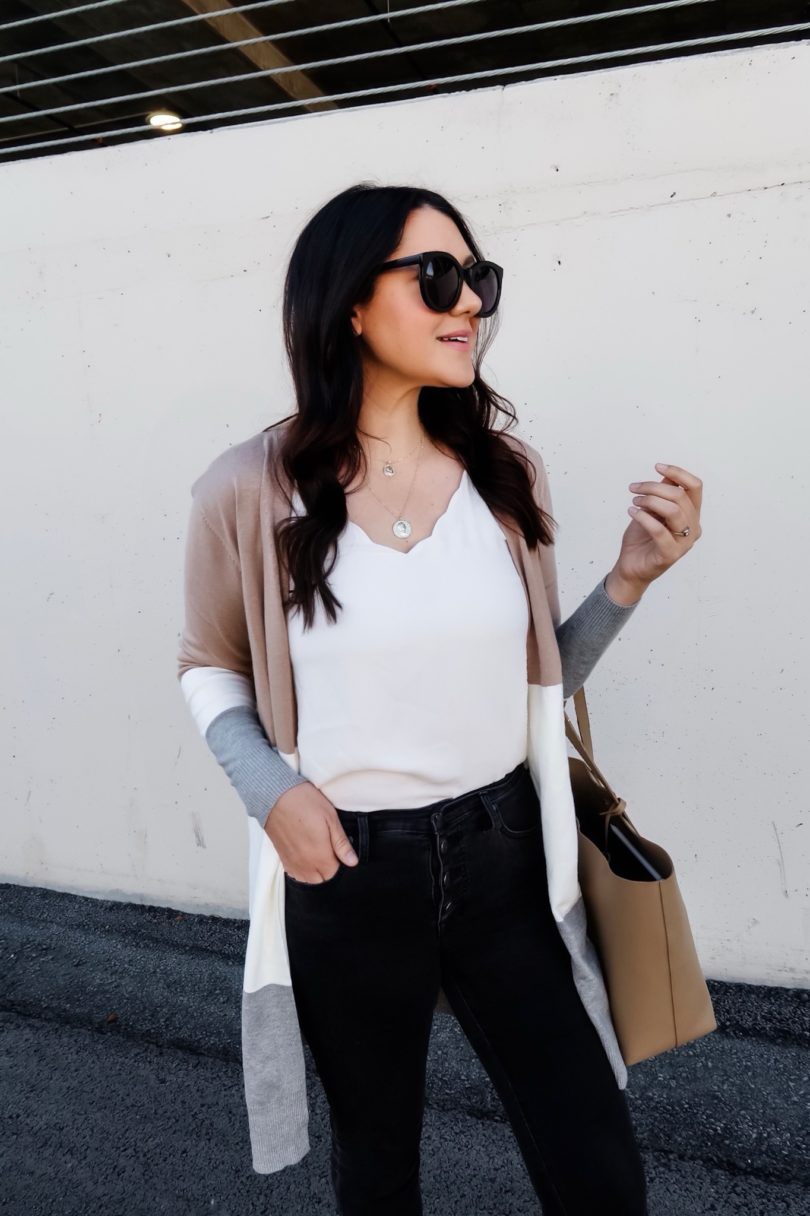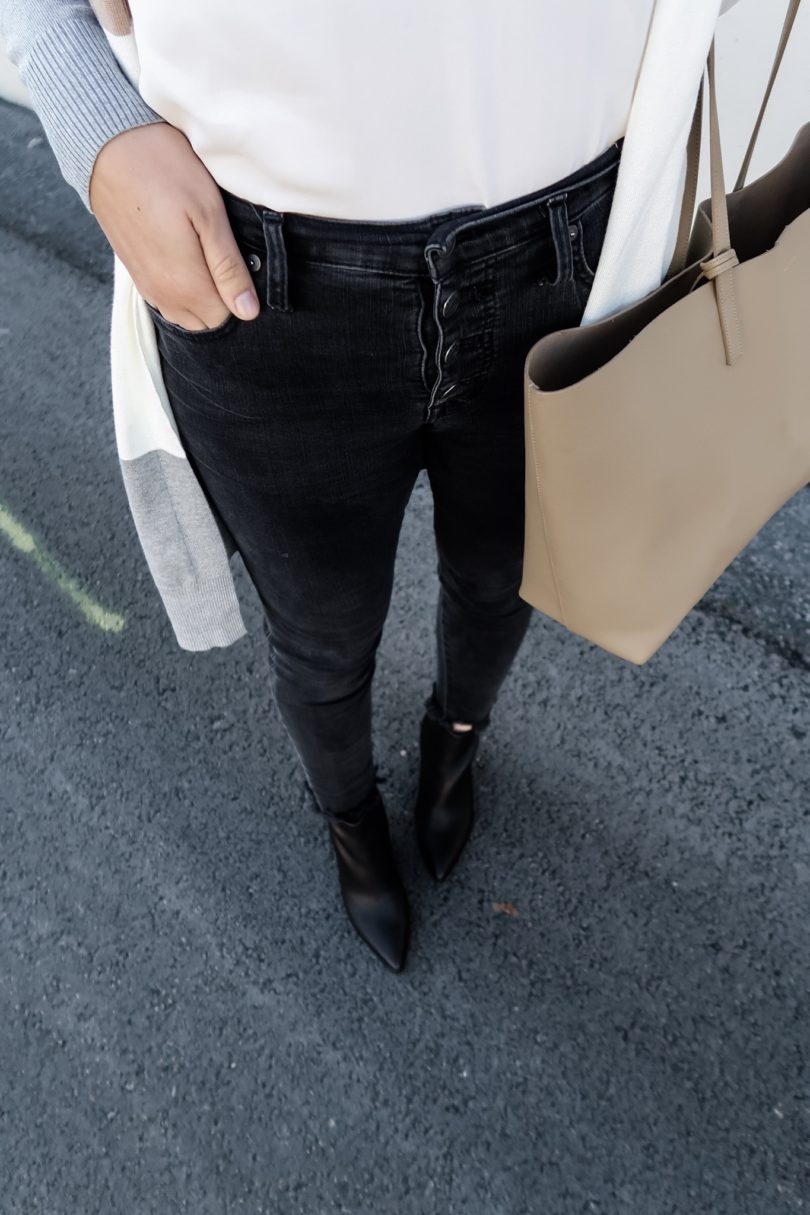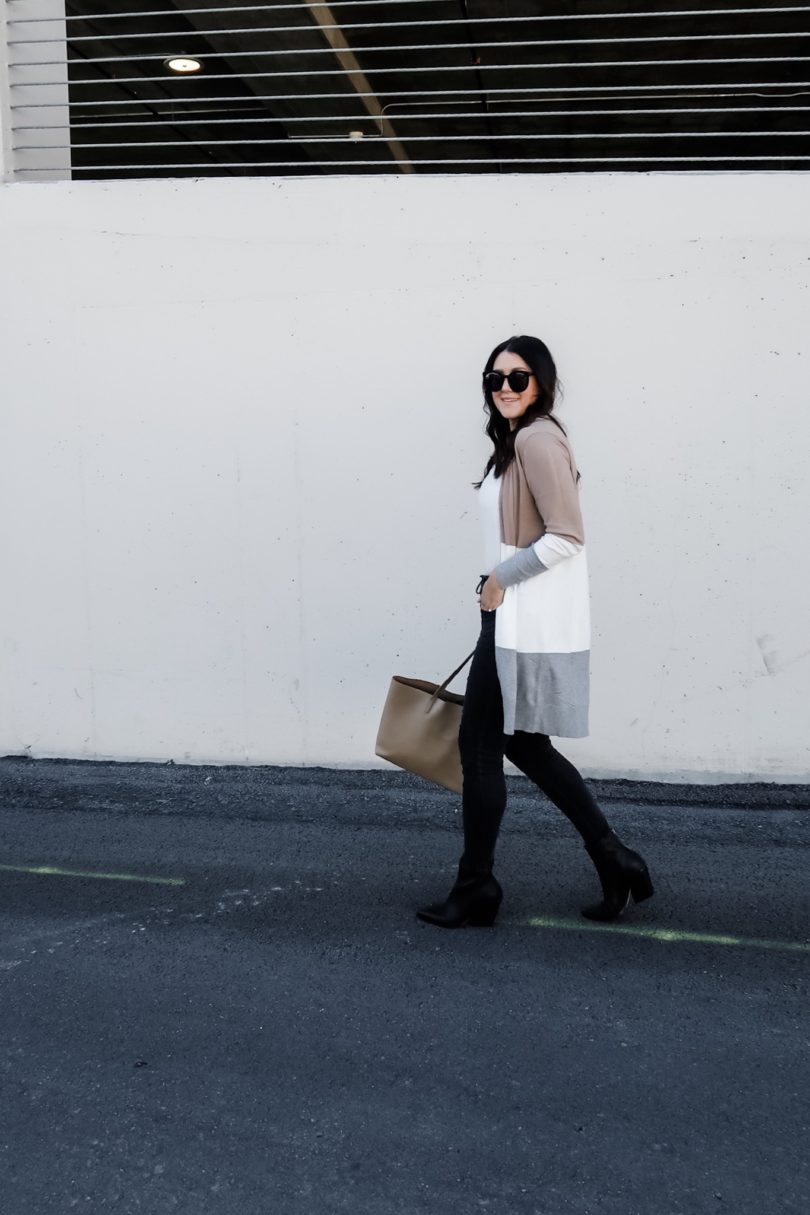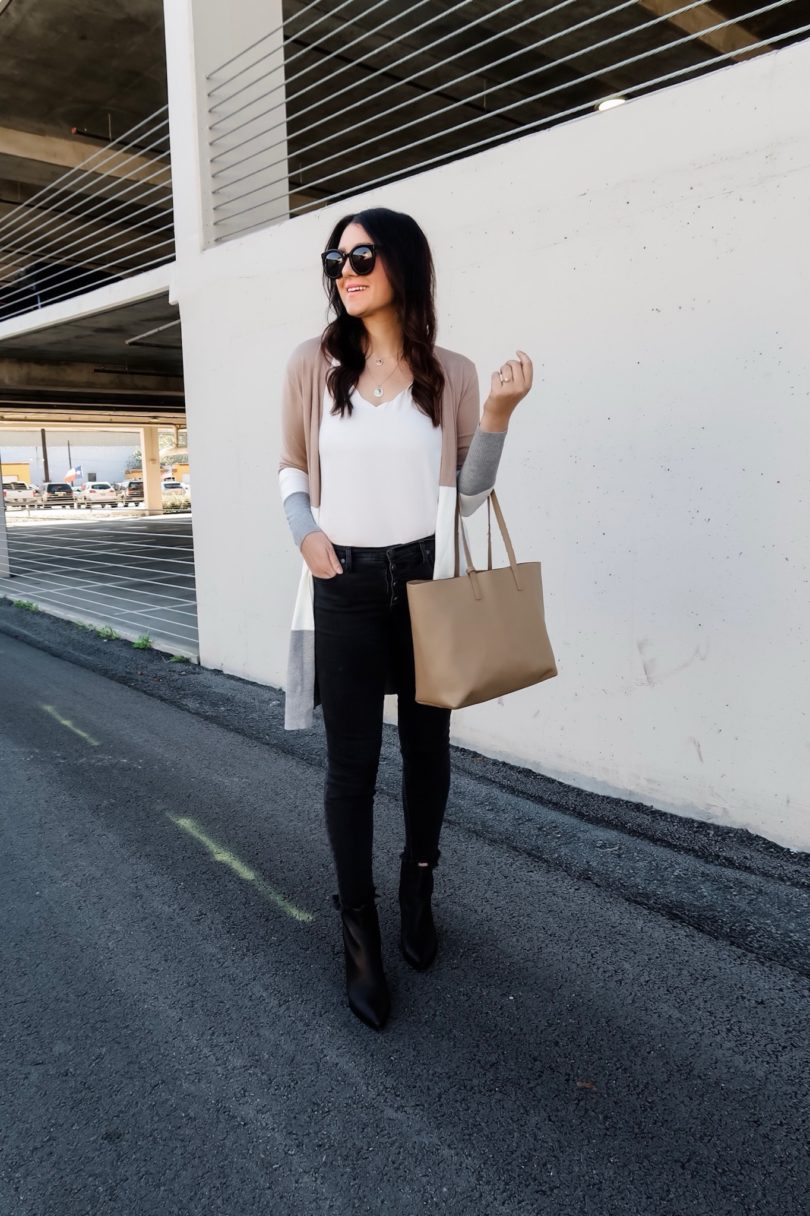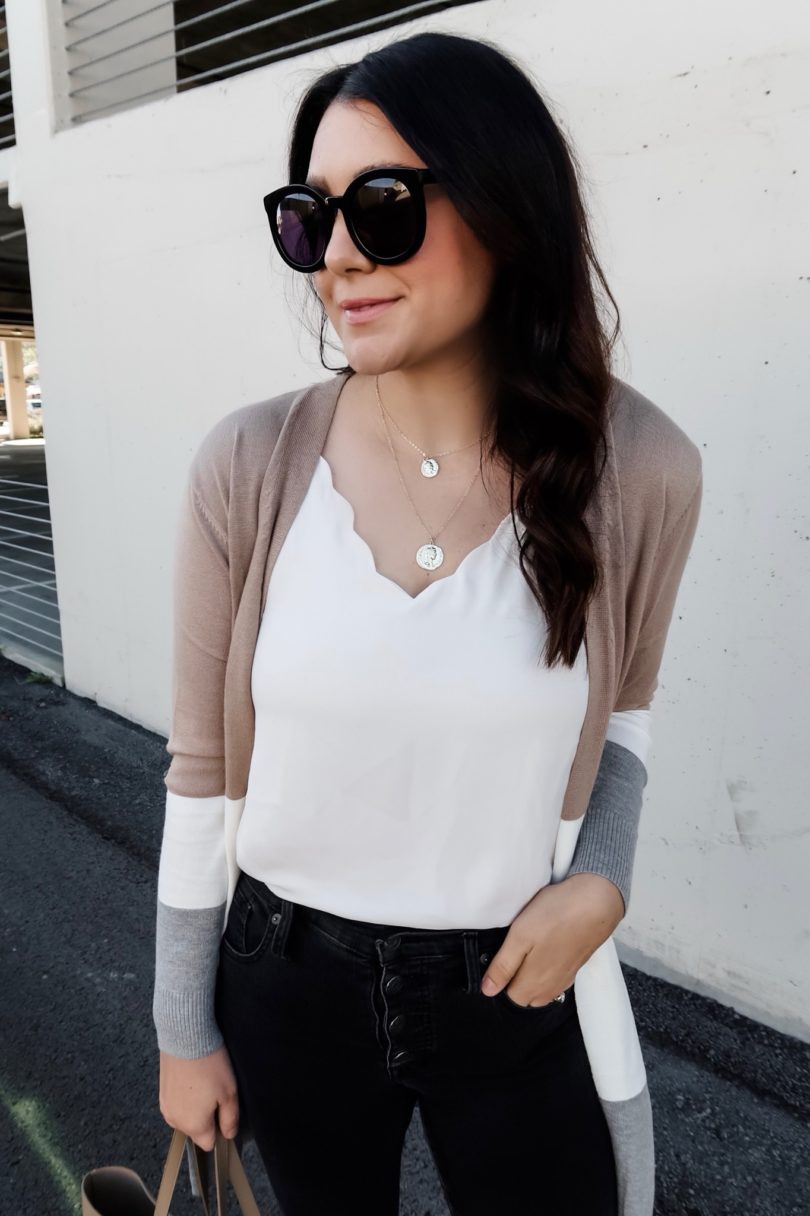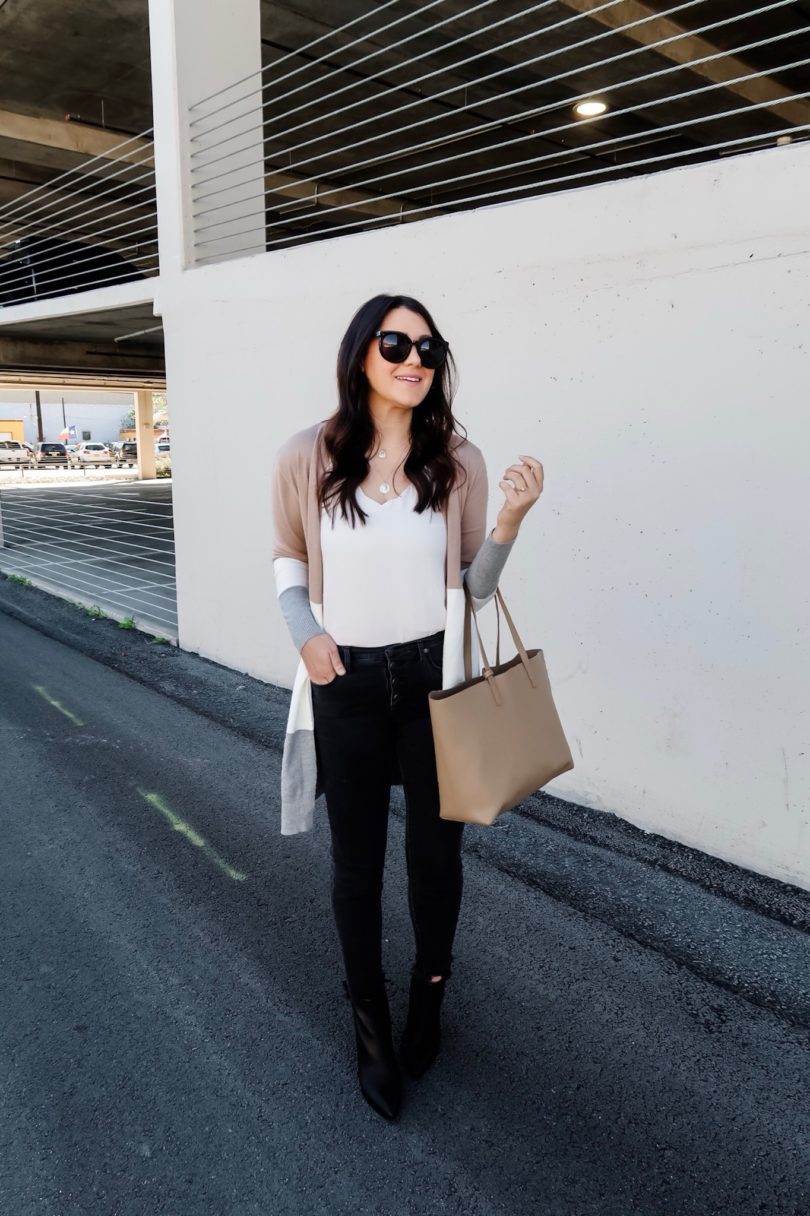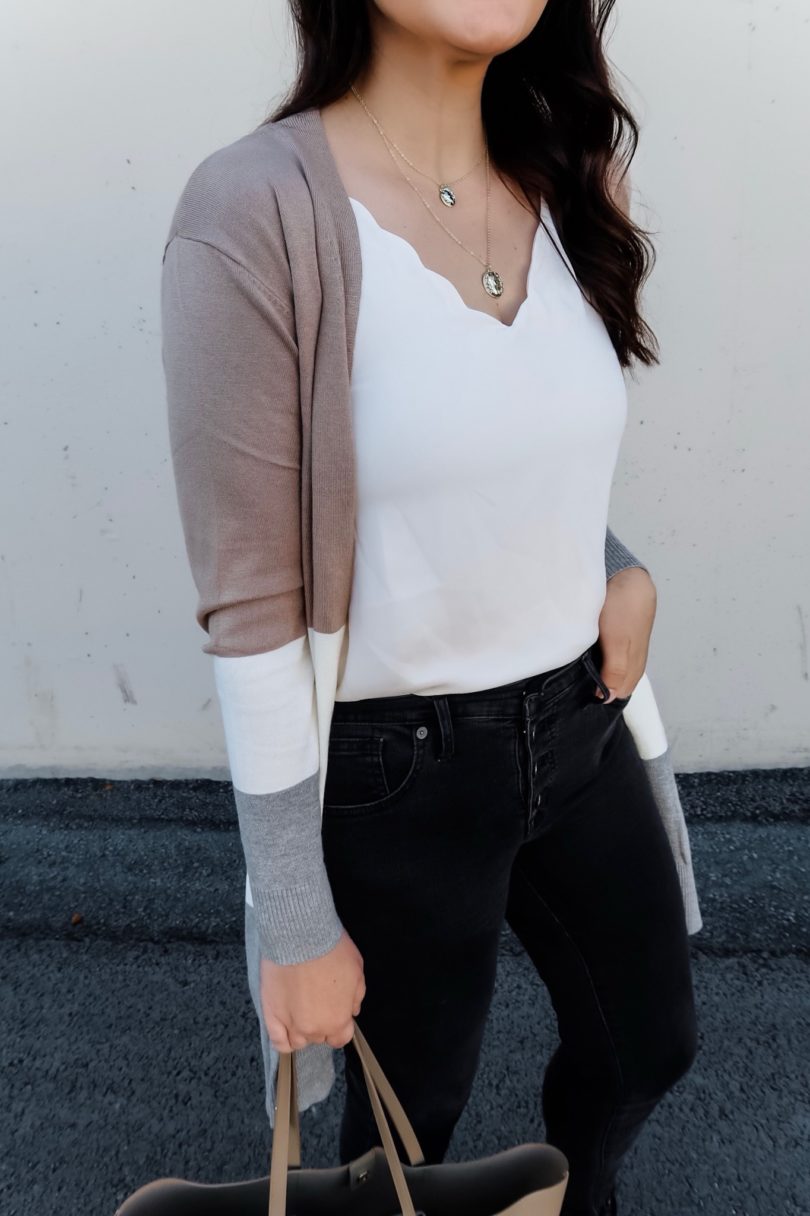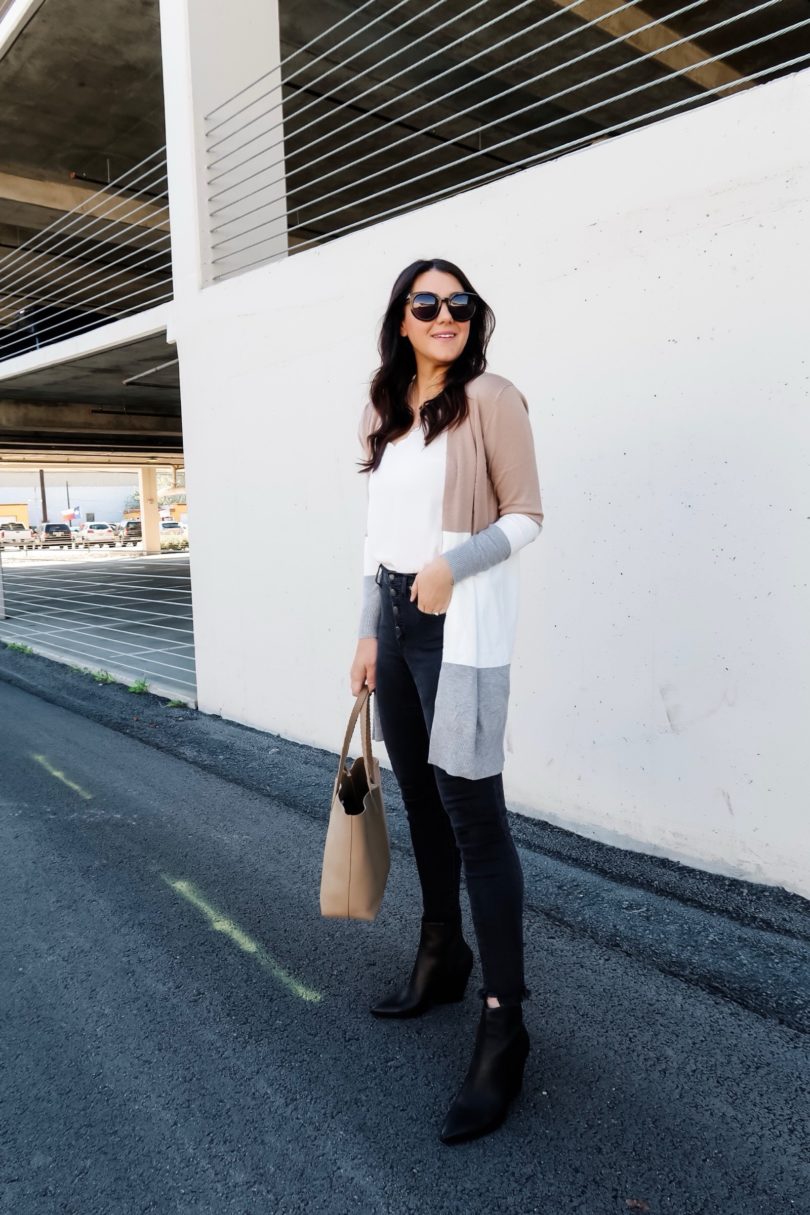 Happy Friday, friends! So this week I asked on IG what outfit you'd like to see styled on the blog from my Amazon Try-On and the overwhelming response was this cardigan. I can see why too — it's seriously the best. I was 1000% surprised by how nice this cardigan is, it feels like Madewell but it's Amazon-priced. It's a light weight knit but its warm, not thin by any means just lightweight. My only wish is that it had pockets but you know that's like asking for more ice cream when you've already got a whole sundae.
I am in the medium of this cardigan and it fits true to size! It's not too fitted on the arms which is nice because I can layer under it without if feeling too bulky. I am 5'9" for height reference! It's pretty long but I love this length for fall. It feels chic and cozy. Cozy chic. You can find this cardigan in many other colors here. I will say this — I can only vouch for the quality and feel of this color in the cardigan. In my experience other colors may end up being a different fabric / fit. Just FYI. 
Before I got — my camisole is $20 at Nordstrom Rack right now! It's a nice layering piece and I was so excited that I found a different look of a camisole for fall! It mixes with this cardigan perfectly. (I'm in the ivory color!) Find the camisole here!
Oh and my best-selling Madewell jeans from last year are back in stock! You can find them here!