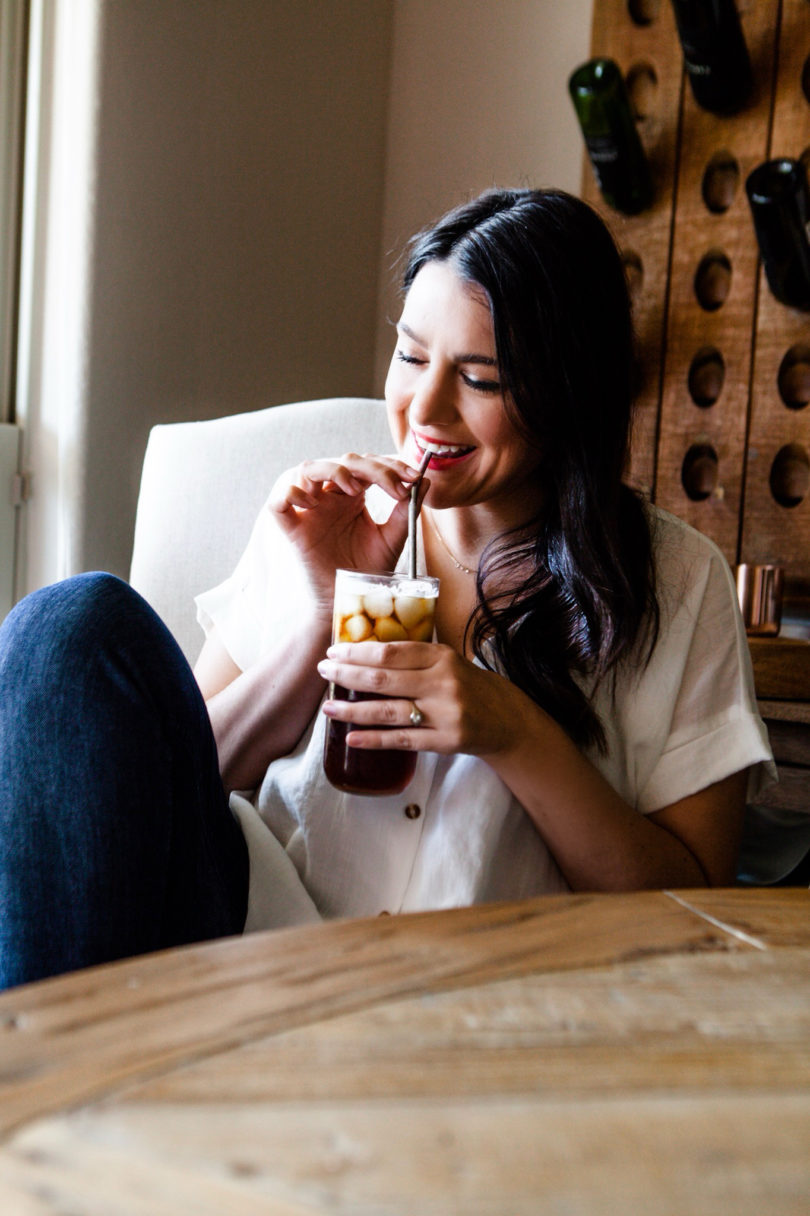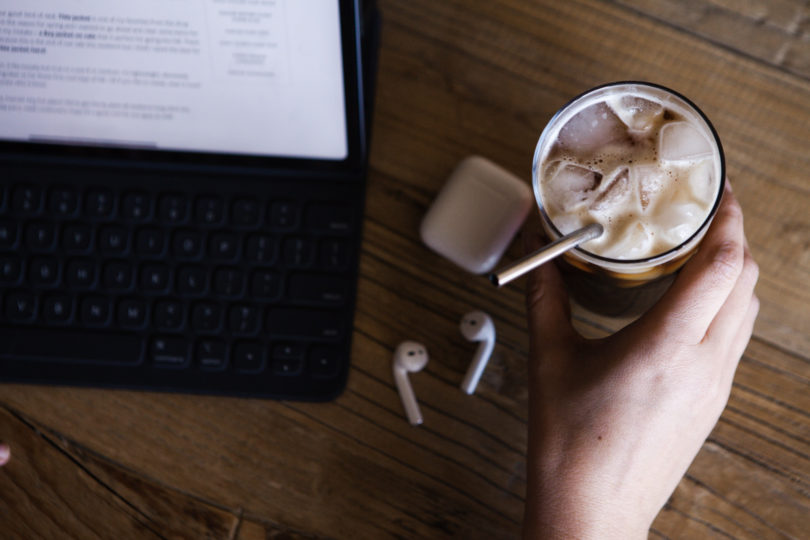 Hello. My name is Kendi and I love coffee. Wait, let me back up. I love GOOD coffee. Do not come at me with that weak stuff — I can see it from a mile away. So perhaps I'll try that sentence again: Hello, my name is Kendi and I love good coffee only. There it is — the truth just sounds different, you know?
A few months ago I was introduced to Clio Coffee and I thought 'I've never heard of you before.' And I later learned why. They reached out and asked me to try out their brand new to market coffee machine.  Aw, a new coffee machine you say? Let me at it. To use their words 'a one-of-a-kind single-serve coffee machine that is based on a monthly subscription service. Not only is it convenient but it's also great tasting! The beans are roasted in Italy and we have more grounds per pod, which makes the flavor of each cup phenomenal." Let's be honest, they had me at coffee but the other points are a huge bonus. I was game to try out their machine but I was not prepared by what I found.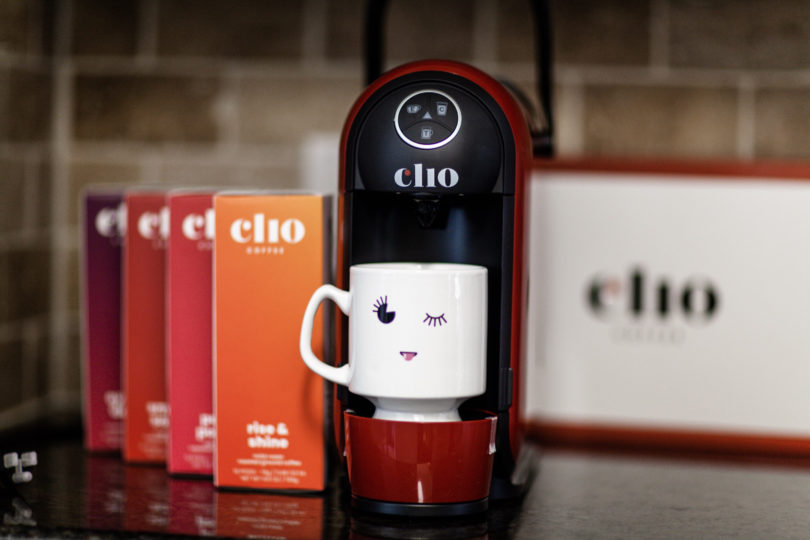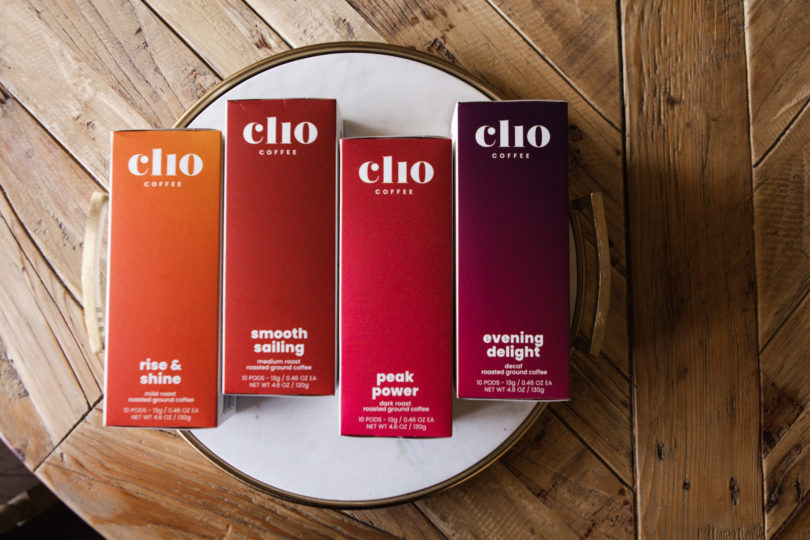 Here's the backstory on my experience with at-home coffee: We actually threw out our single-serve coffee maker a few years ago because I just didn't love the quality of the cup. It always tasted flat and weak and it was just never ENOUGH in volume and I was having to make several cups just to get one normal size cup of coffee.  I need a lot of coffee in general and then I had a baby and that 'in general' statement switch to 'in order to function'. I gave it my best but no matter what kind of coffee I tried, it just was never something I enjoyed. Which I hate to admit this but it lead me to a daily coffee shop habit that I've been trying to break over the last 6 months. Let's just say I had high expectations of Clio Coffee  — was this machine 'The One' to finally give me at-home coffee experience that I loved? Would this coffee machine make all of my dreams come true? Am I putting a lot of weight on one cup of coffee? There was only one way to find out. It was time to try Clio Coffee.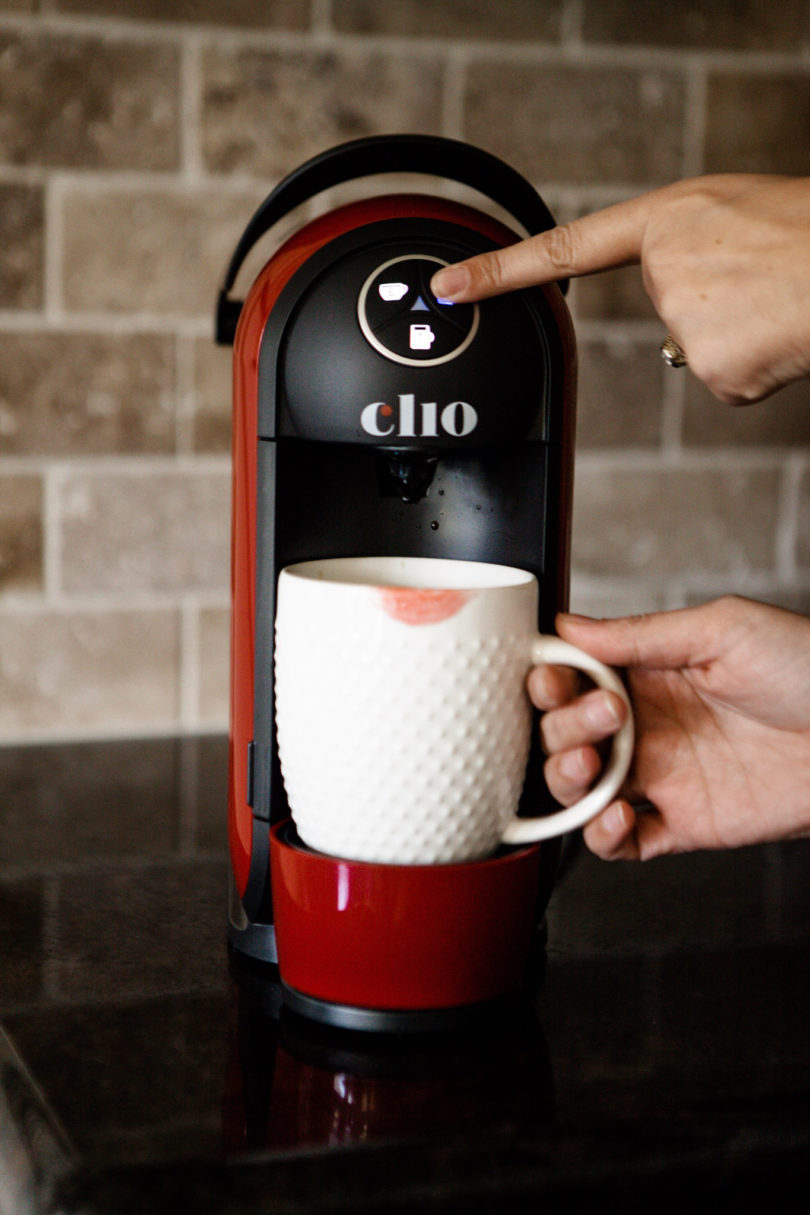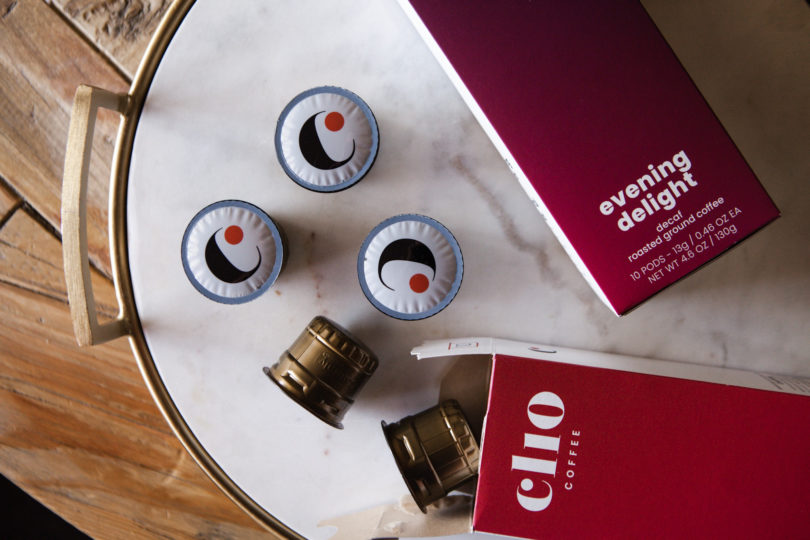 First off – the setup was easy right out of the box. It's straight forward and easy to set up. Next? The first pour. Color me surprised when I got a huge serving of coffee just from one pod. If this was a date then my first impression rose has been given away, know what I'm saying? I was so excited and the I tasted it. YES MA'AM.  That was a good cup of coffee. My acne was cured, my posture straightened and I felt alive for the first time in my life. (These claims can not be substantiated by science or anyone's lawyer.)  In all honesty though, it's a full flavor cup of coffee, that honestly needs no addition to it. It's smooth, easy to drink and it tastes like I have a personal assistant who brought me a cup of coffee from my favorite coffee shop on demand. Her name is Clio.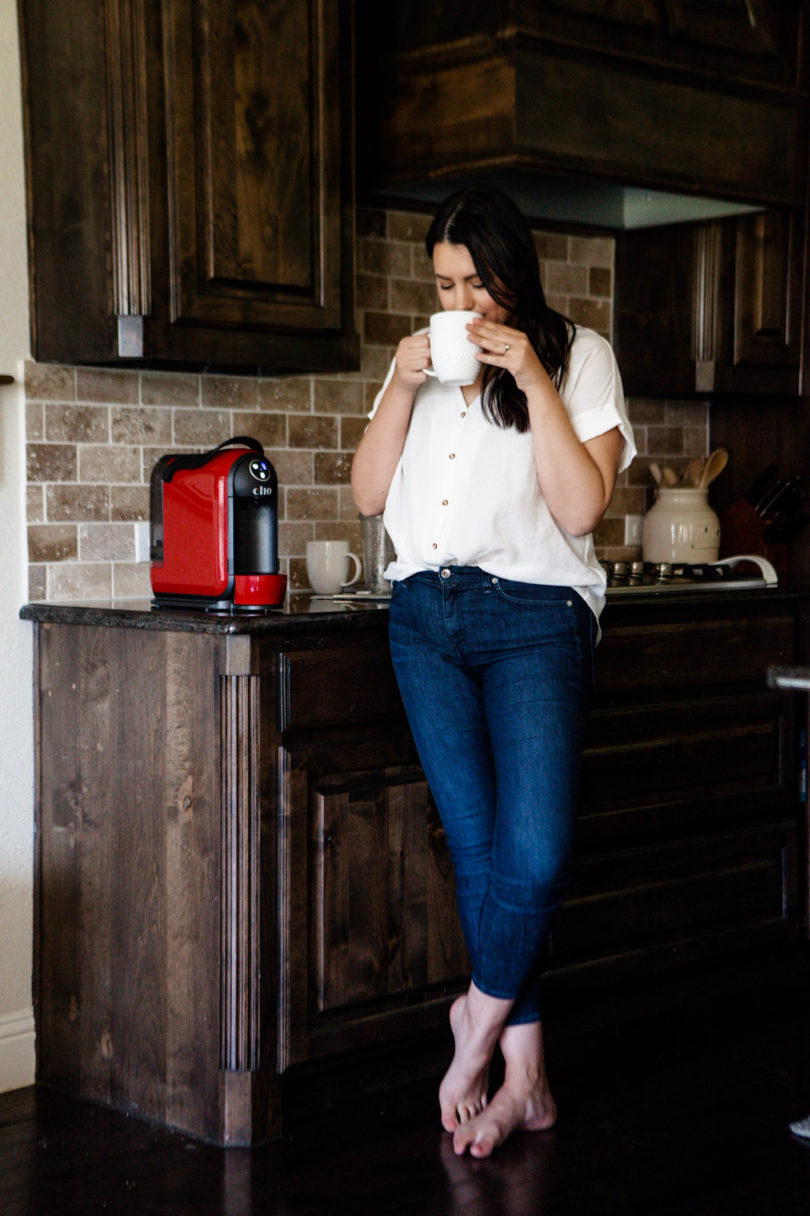 So after my first couple of cups (over a span of a few mornings), I decided to try out a few other settings — You can choose coffee, espresso or americano. Want it iced? Just add ice! It's simple and pure and absolutely perfect. The way coffee should be right? My favorite setting for iced coffee is espresso and then I add ice. It's the perfect pick me up at any time of the day. (Bonus: they have decaf pods that taste delicious and will not keep me up at night!) Because I love an iced coffee in the morning and then one in the afternoon but I have to go decaf. Instant iced coffee at any time of the day? This is modern day luxury, I'm telling you.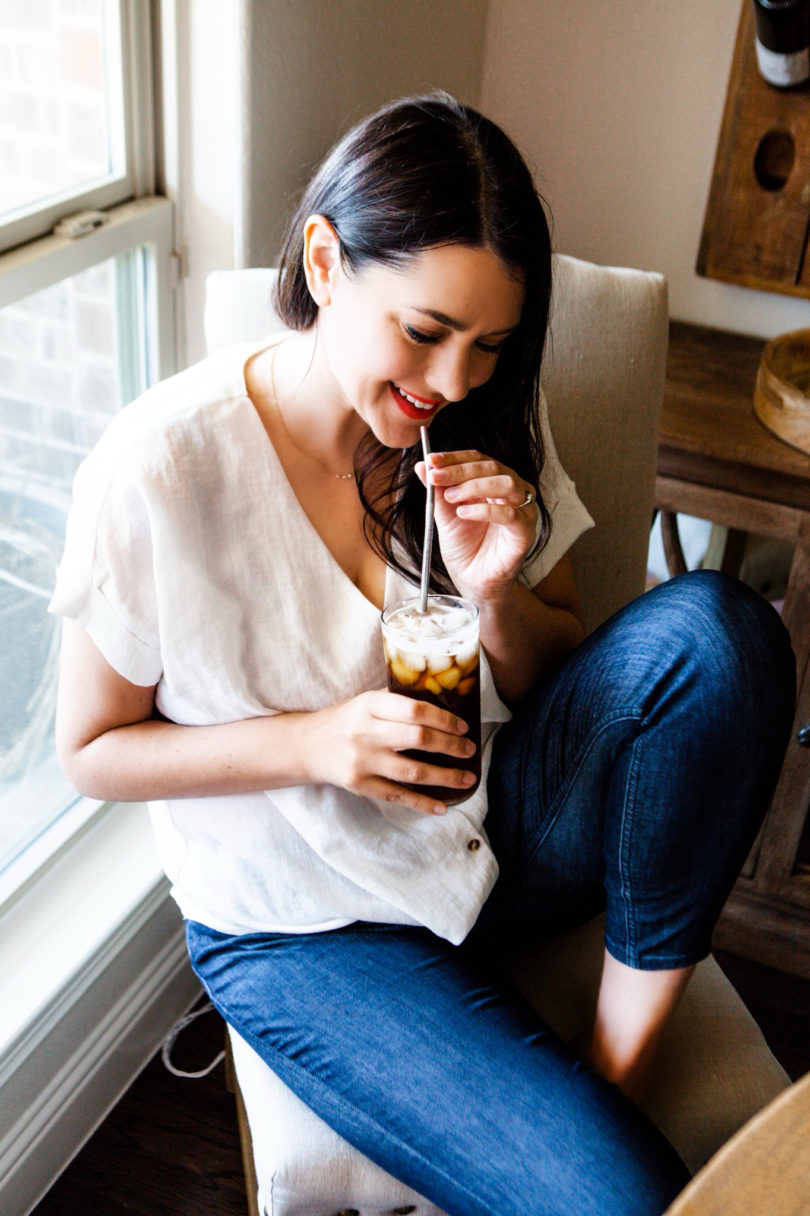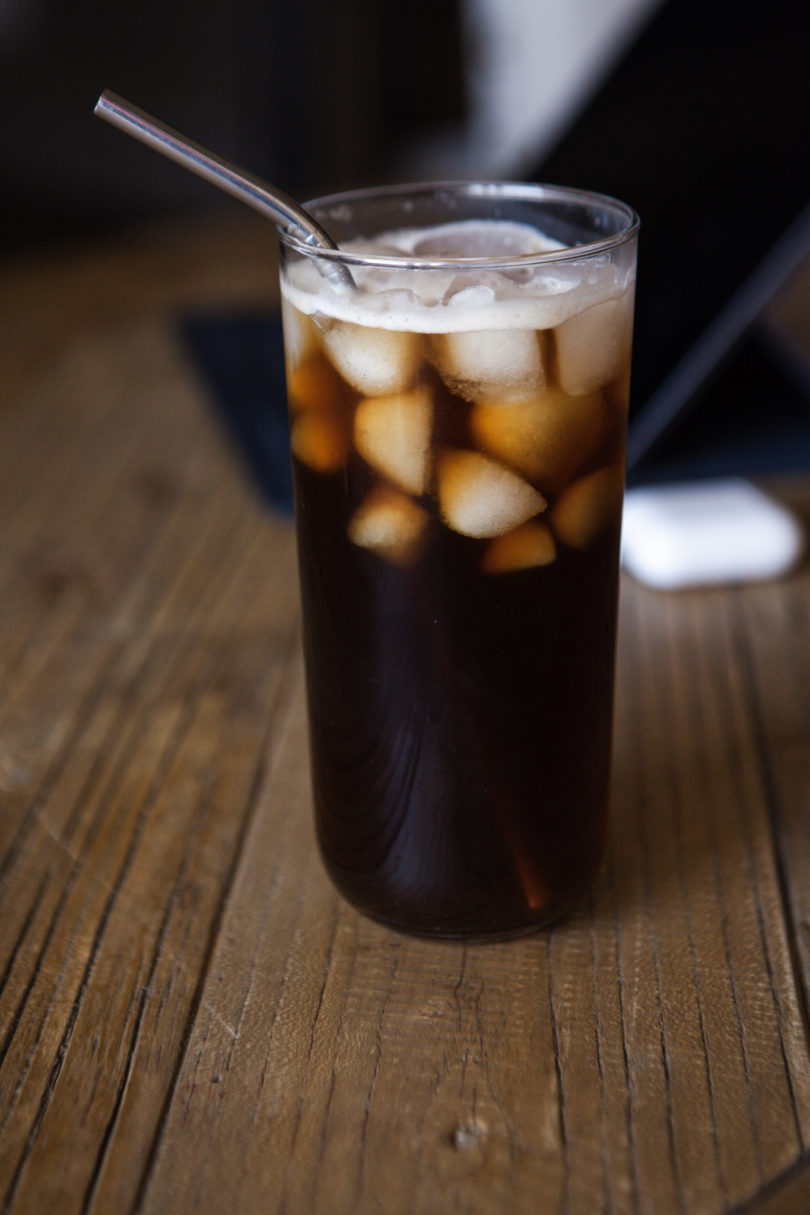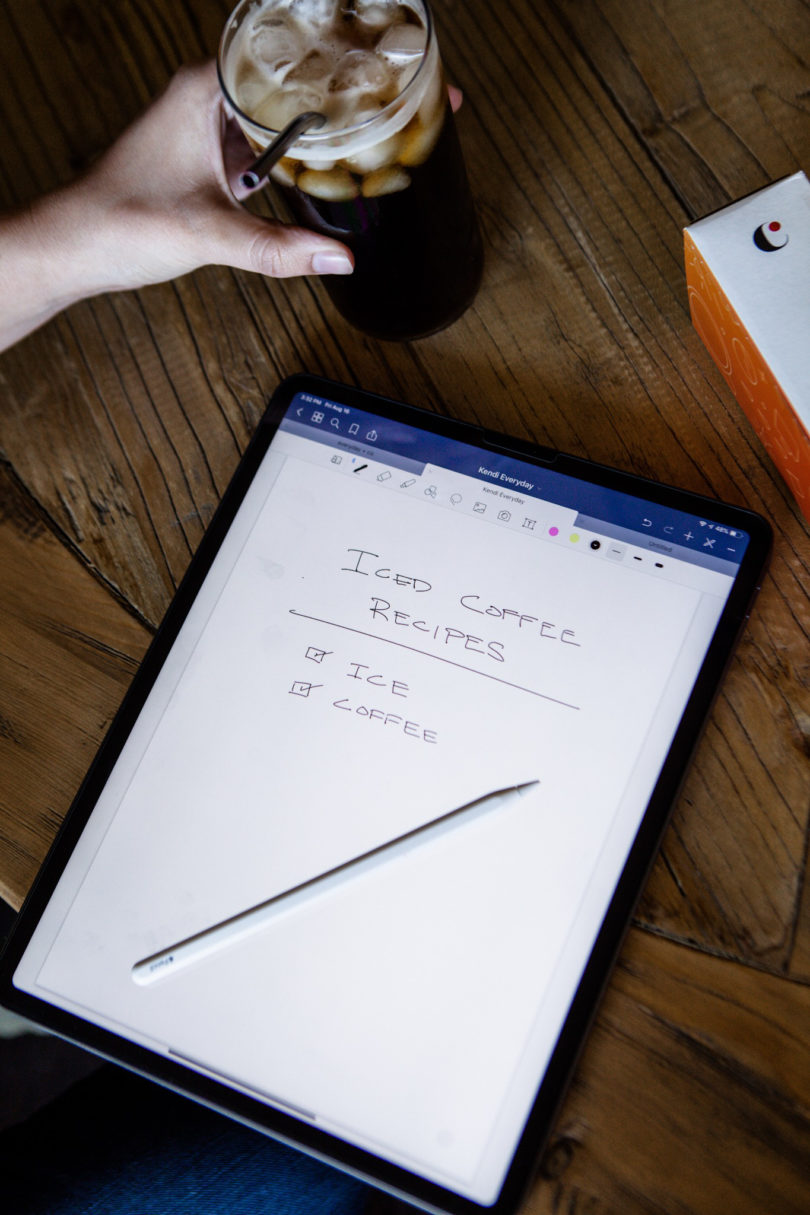 You can find more information on Clio Coffee machines and their time-saving monthly subscriptions here! For the record, we've been using this machine for 3 months now and our favorite coffee is the Peak Power pod! We just ordered our next subscription, too. I wanted to also mention that each pod is 100% recyclable as well — it's simple you pop the top, dump out or compost the coffee and rinse the pod for recycling.
______
Thank you to Clio Coffee for creating such an amazing machine and for collaborating on this post! Thank you for supporting the brands that support this blog.