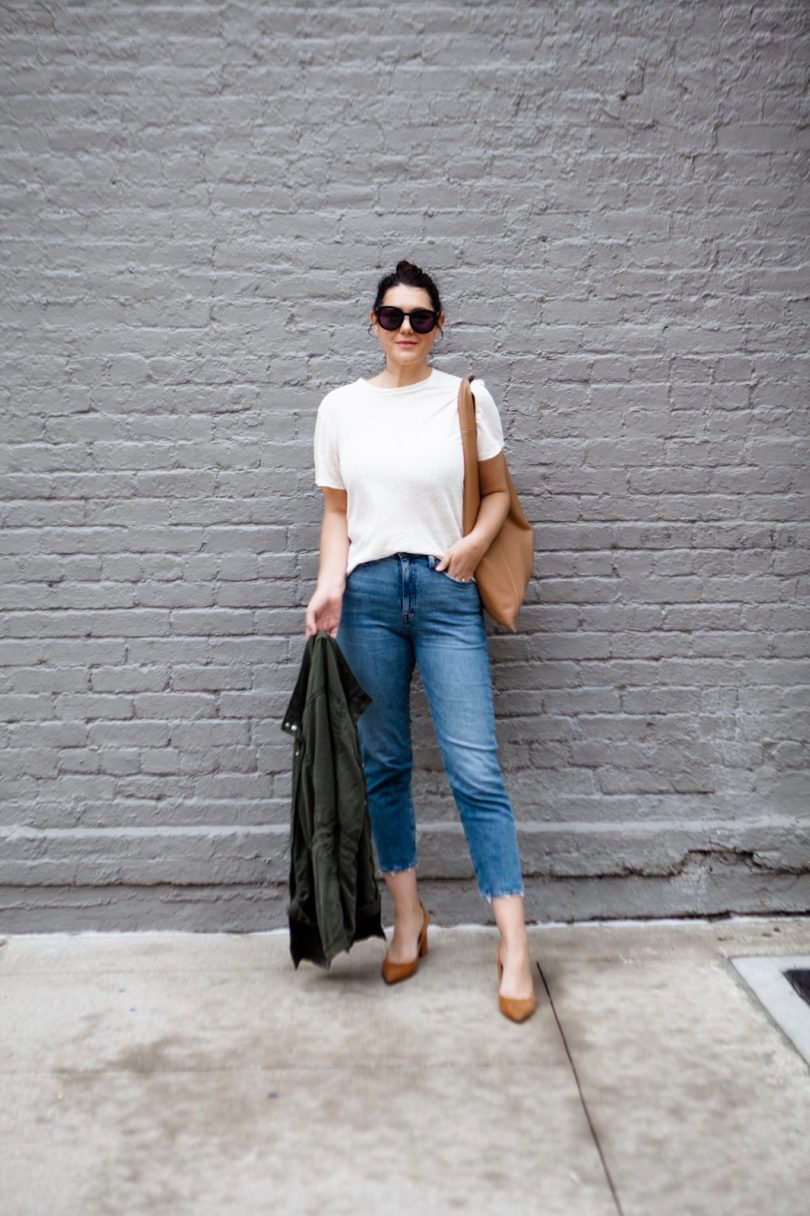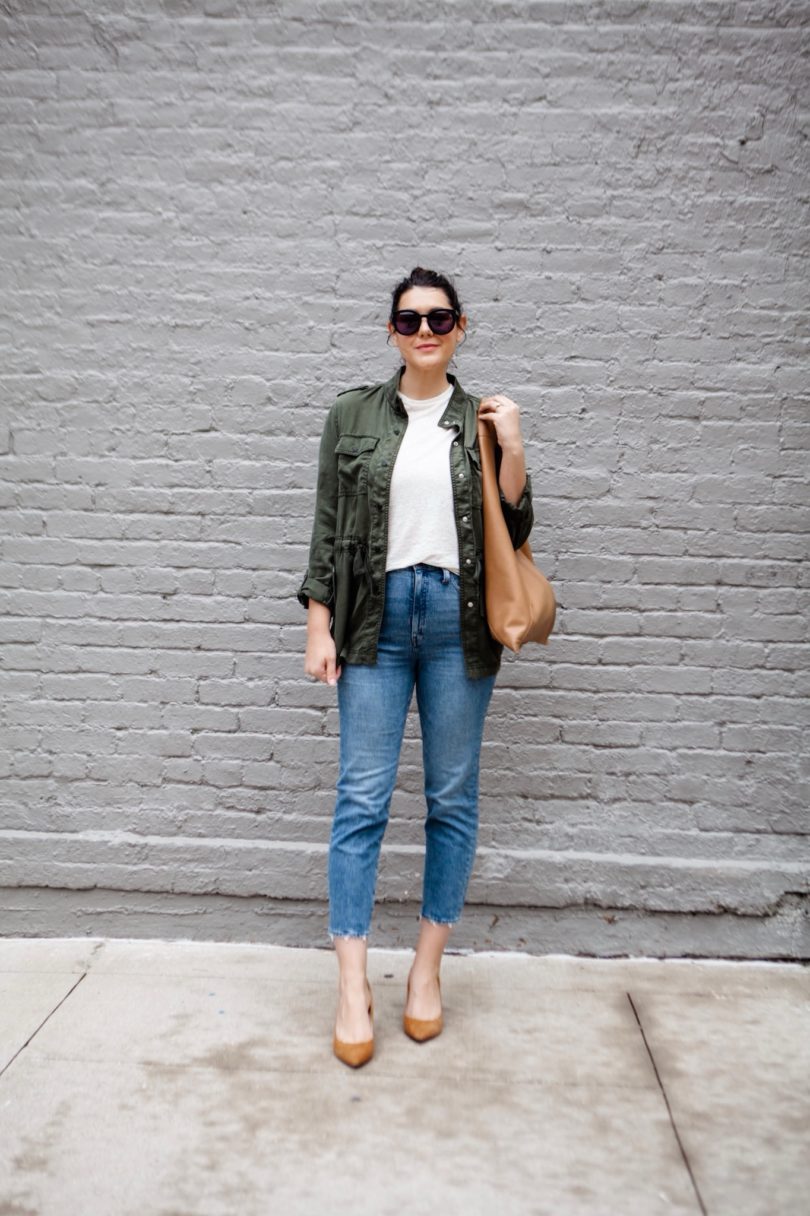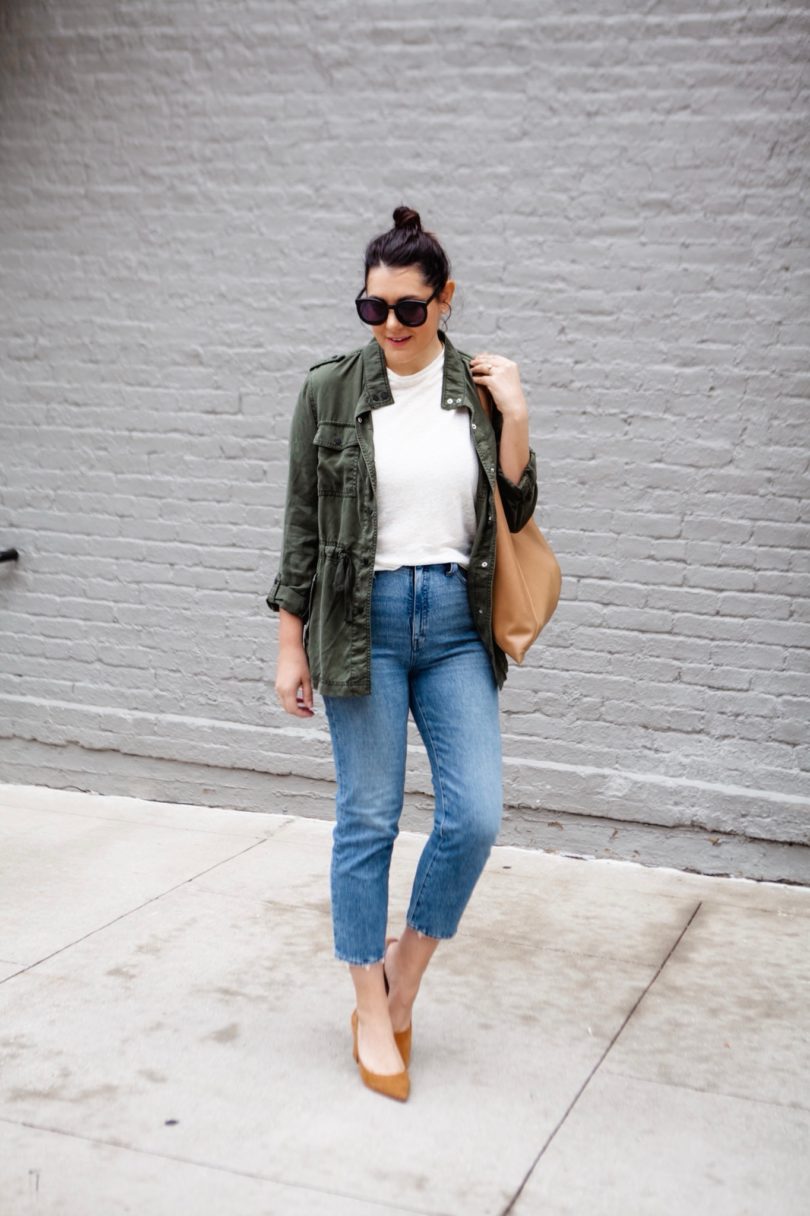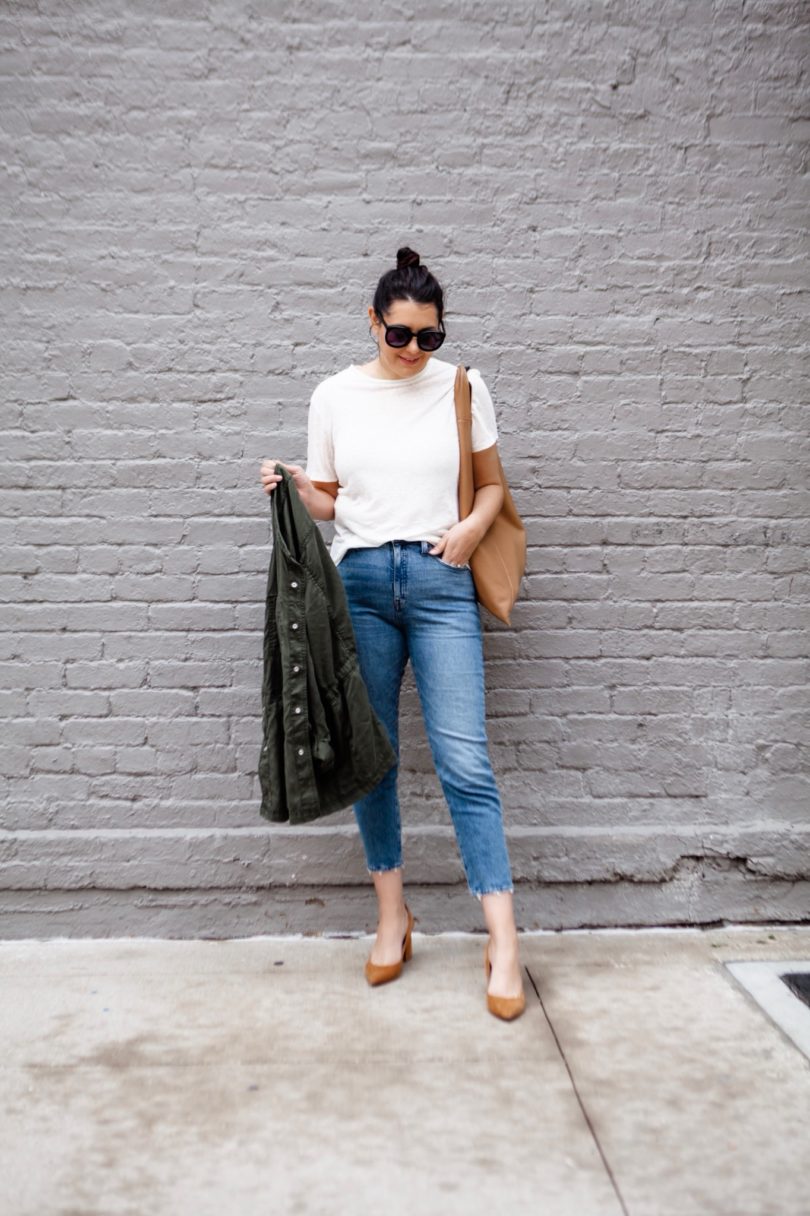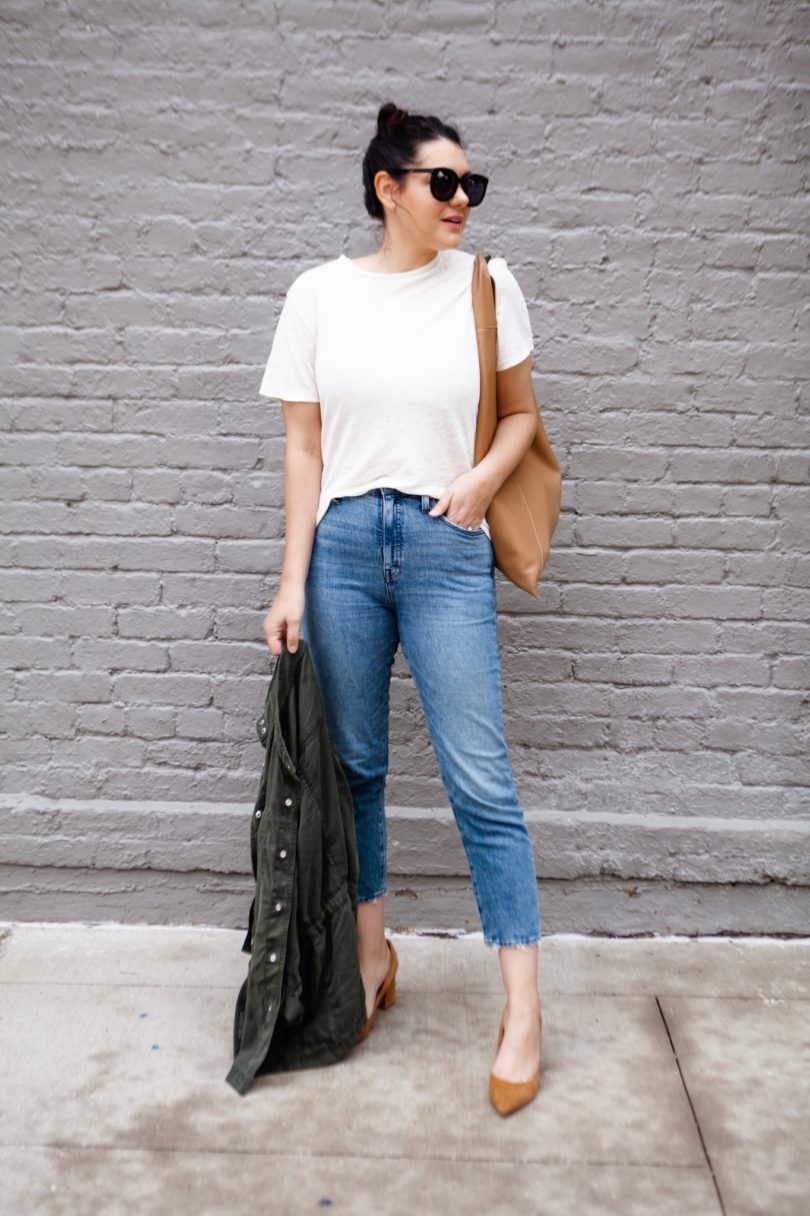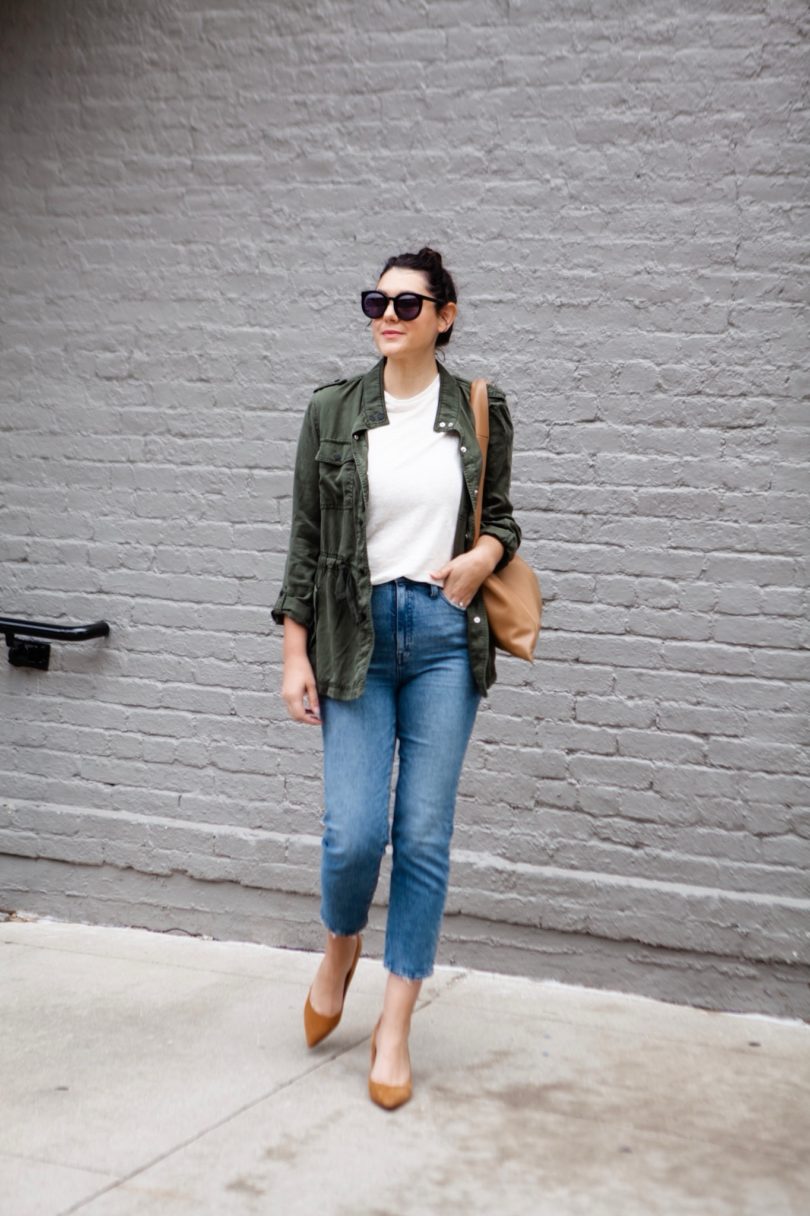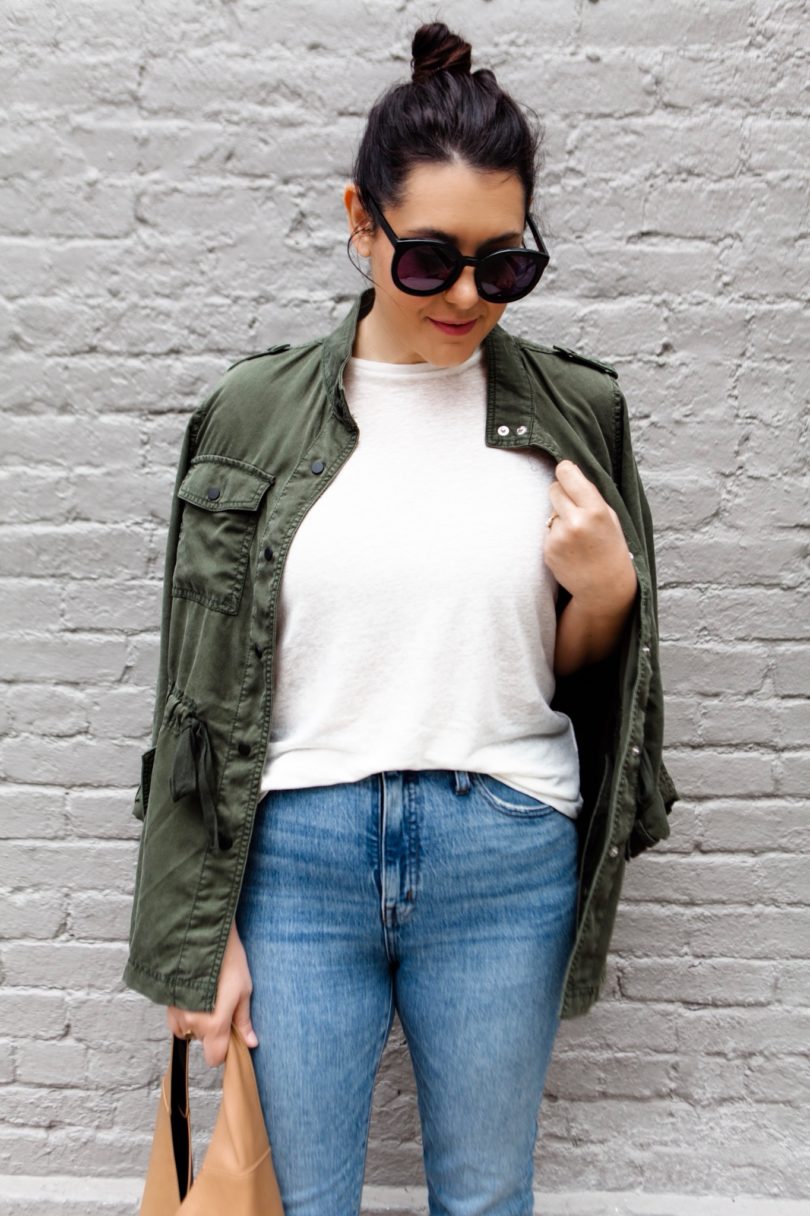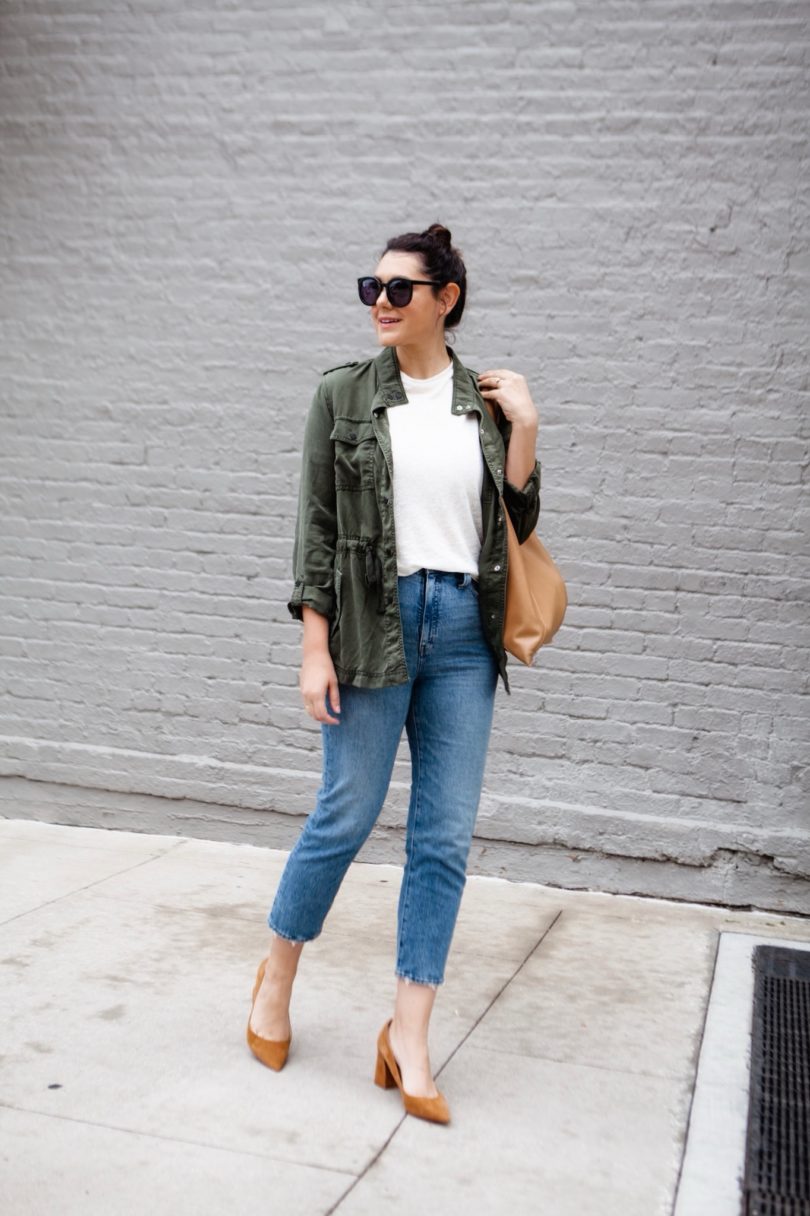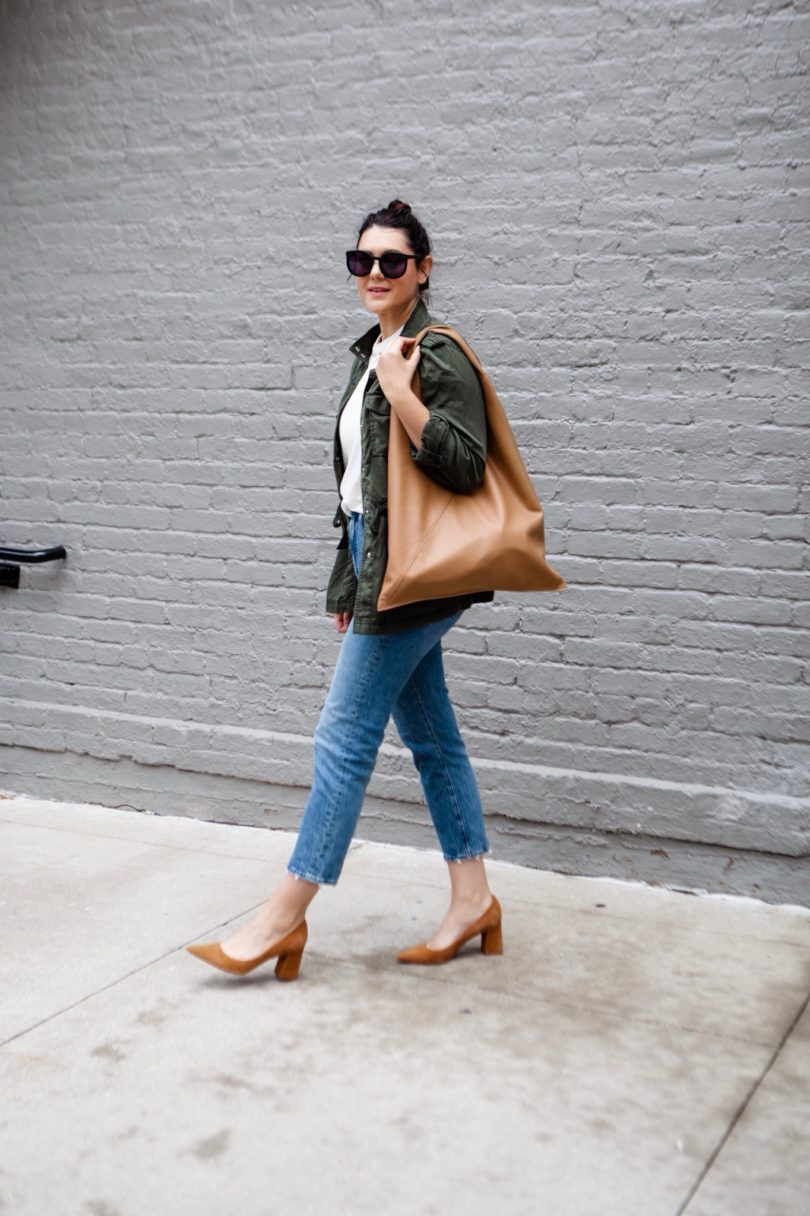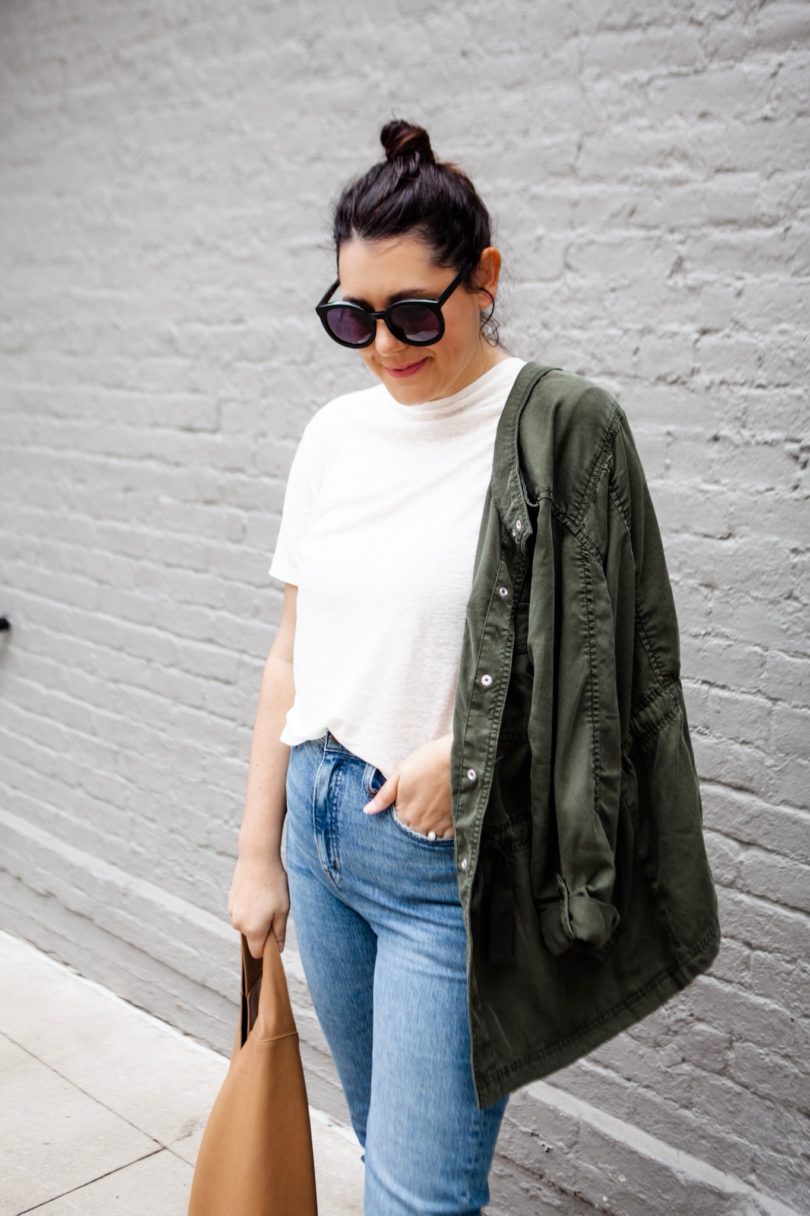 Happy Friday! I, for one, am so glad it's Friday because I want to do nothing but sit my ass on the couch this evening and do nothing. I mean, I'll have to cook dinner and play with a toddler, but those two things are pretty easy to do. Grilled chicken, a toddler slide and whatever show we can find on Netflix is my night. Try not to let the FOMO get the best of you, ok?
Ugh why is it that the simplest outfits are the best outfits? I try to fit it sometimes because I am at my core a maximalist. But then I simplify it down to just a t-shirt and jeans and I instantly love this look. Of course this isn't just any tee, it's a fancy linen tee. Oh yes, I am in the linen tee from the shop! It's a soft linen, I'm obsessed with it. I almost wore the green one today but there is just something about a nice white tee. You can find it here!
I picked this jacket up from LOFT a few weeks ago during their 40% off sale and I'm so glad I did. It's been such a favorite going into fall. It's not too thick, so it's the perfect weight for right now. And by right that I mean that I get cold indoors everywhere I go because the A/C is still blasting at summer level but it's just not as hot outside now, so I'm constantly cold. We are conditioned to think that jackets are for the outside elements, but for us cold-blooded — wait cold natured, not cold blooded — humans jackets are year-round essentials. It's either this jacket or my Slanket. (Remember those?) This jacket is cuter.
I'm loving these classic straight jeans from Madewell. I bought this pair (mid-rise) and the pair I'm wearing here for my new fall denim and they have been on constant rotation these past few weeks. I love when I make the right denim decision. Speaking of good decisions, these are some of my favorite heels for fall. I've had them for about 3 years now and I just love going back to them come September. I also love when brands continue to stock a good style of shoe, year after year. Marc Fisher is good about this, which is what these heels are. The heel isn't too tall, in fact for me I feel like I'm almost in a flat because I'm extremely overdramatic about most things. This is most definitely a good heel height, but if it's under 3" I think it's a flat. Don't try to argue with illogical thoughts, no one wins.
You can find this heel here! This is the cognac suede color. 
Okay enough rambling for one post! Happy weekend, friends!