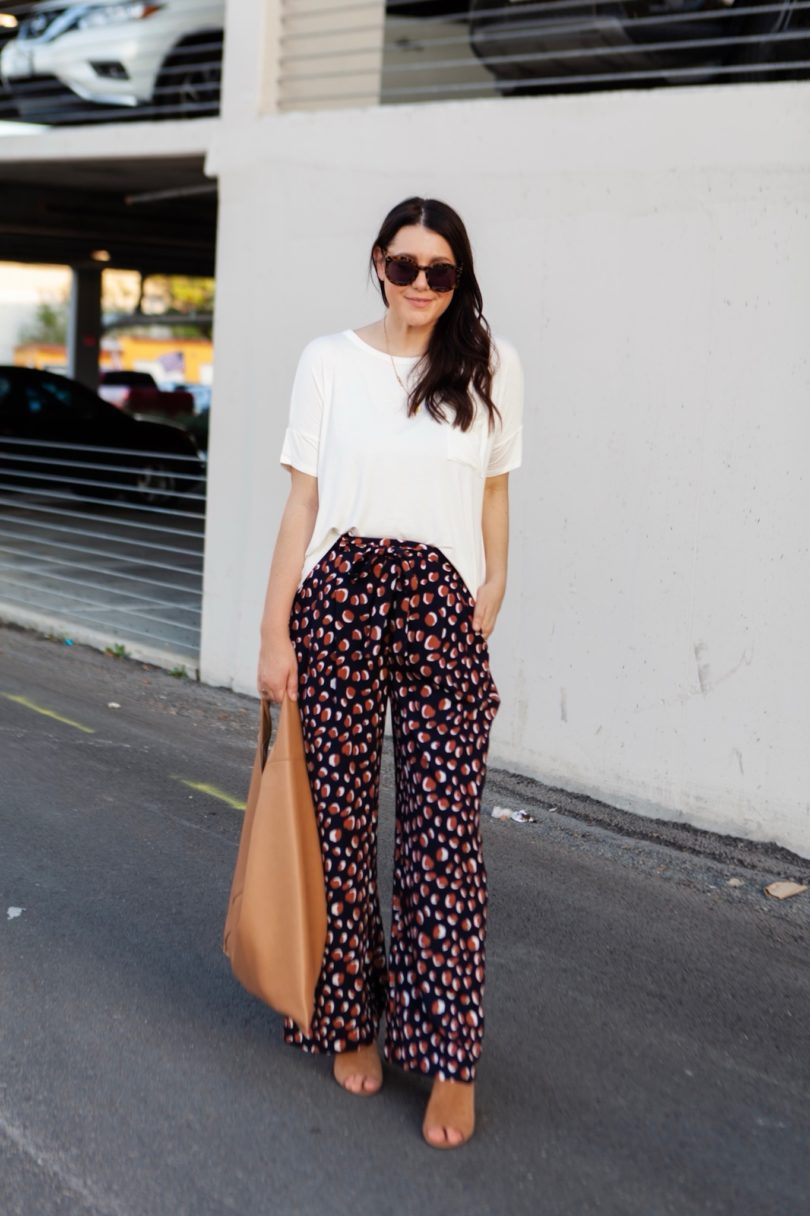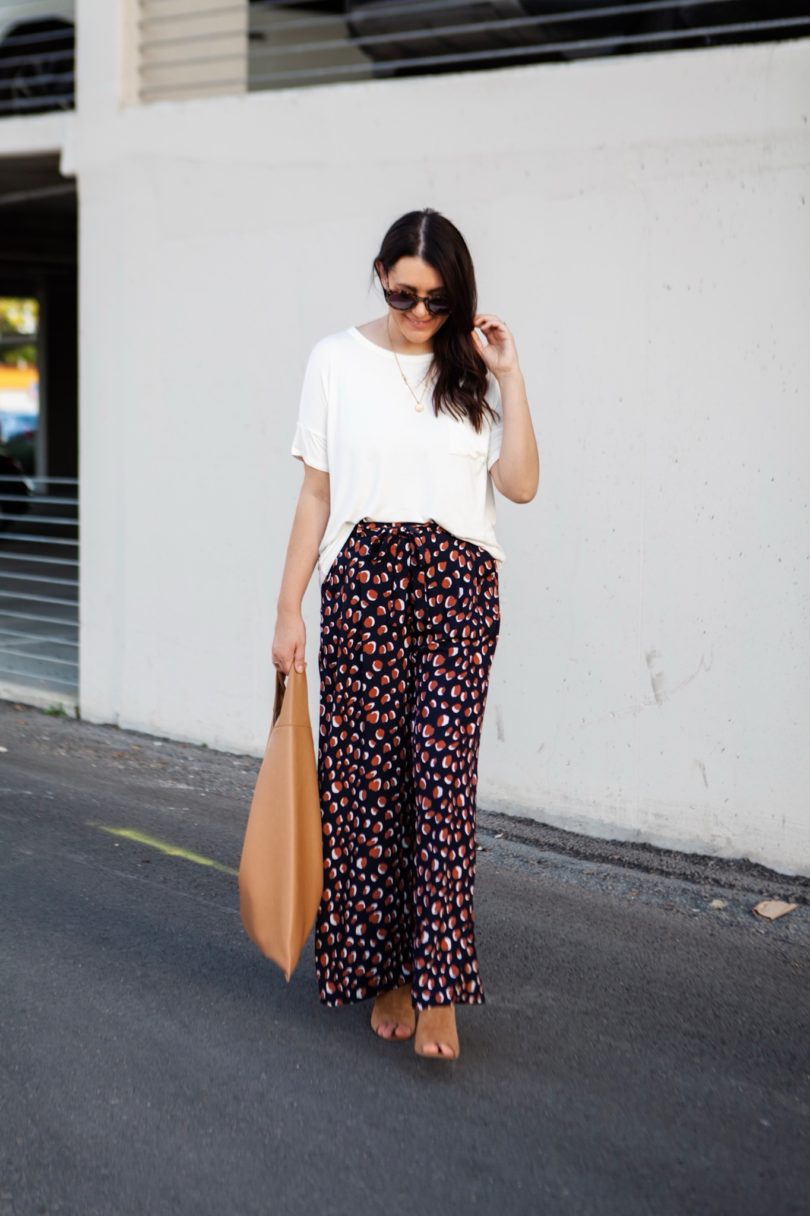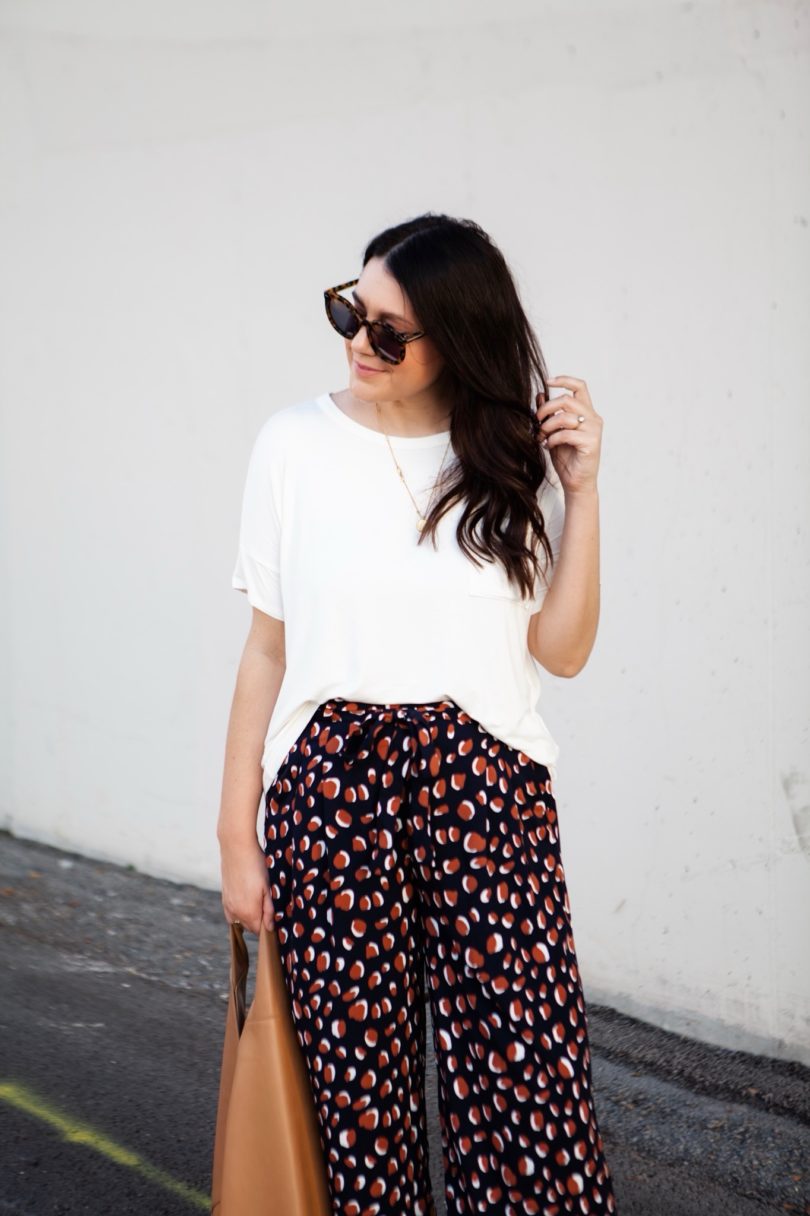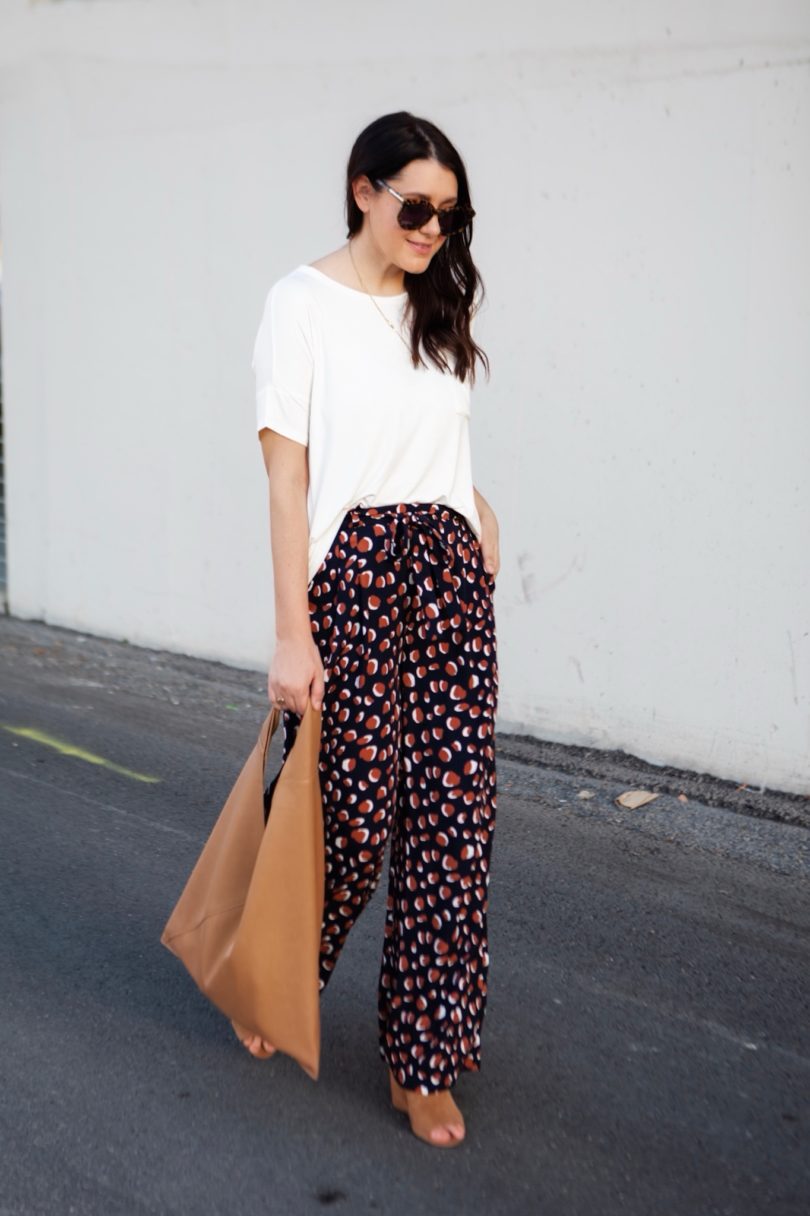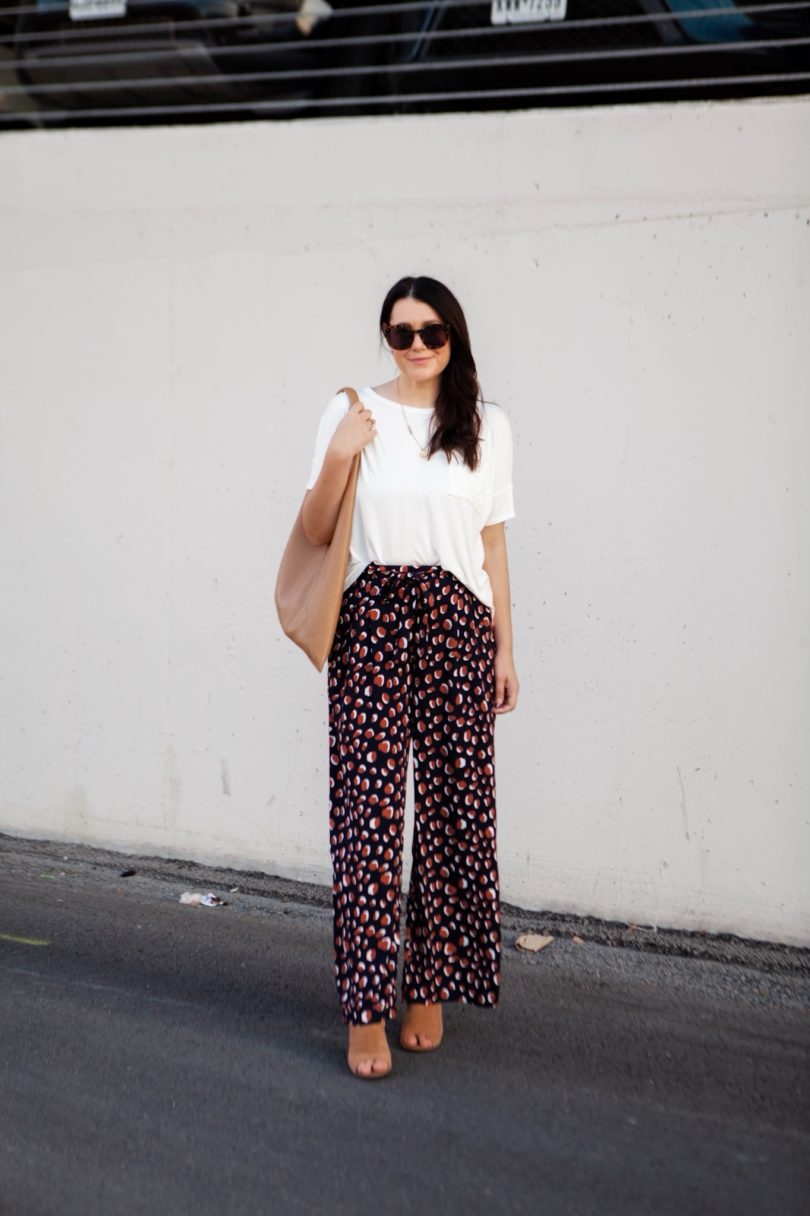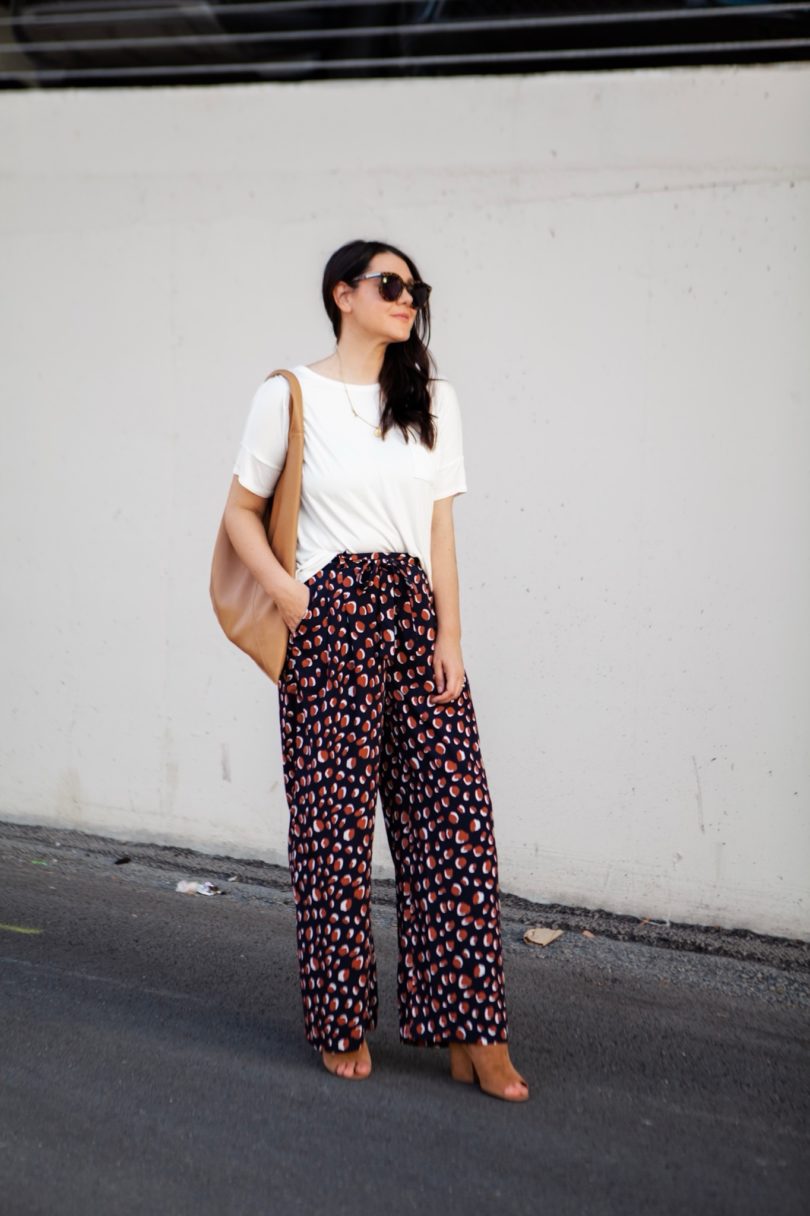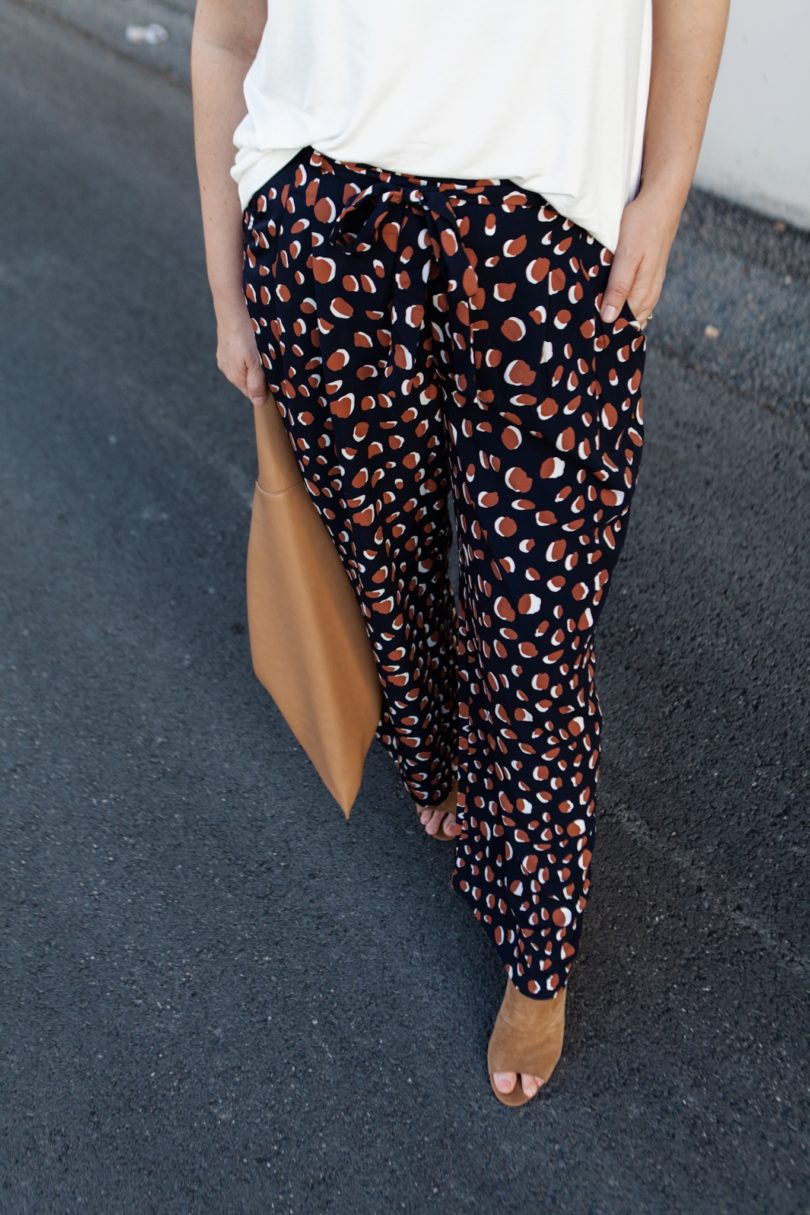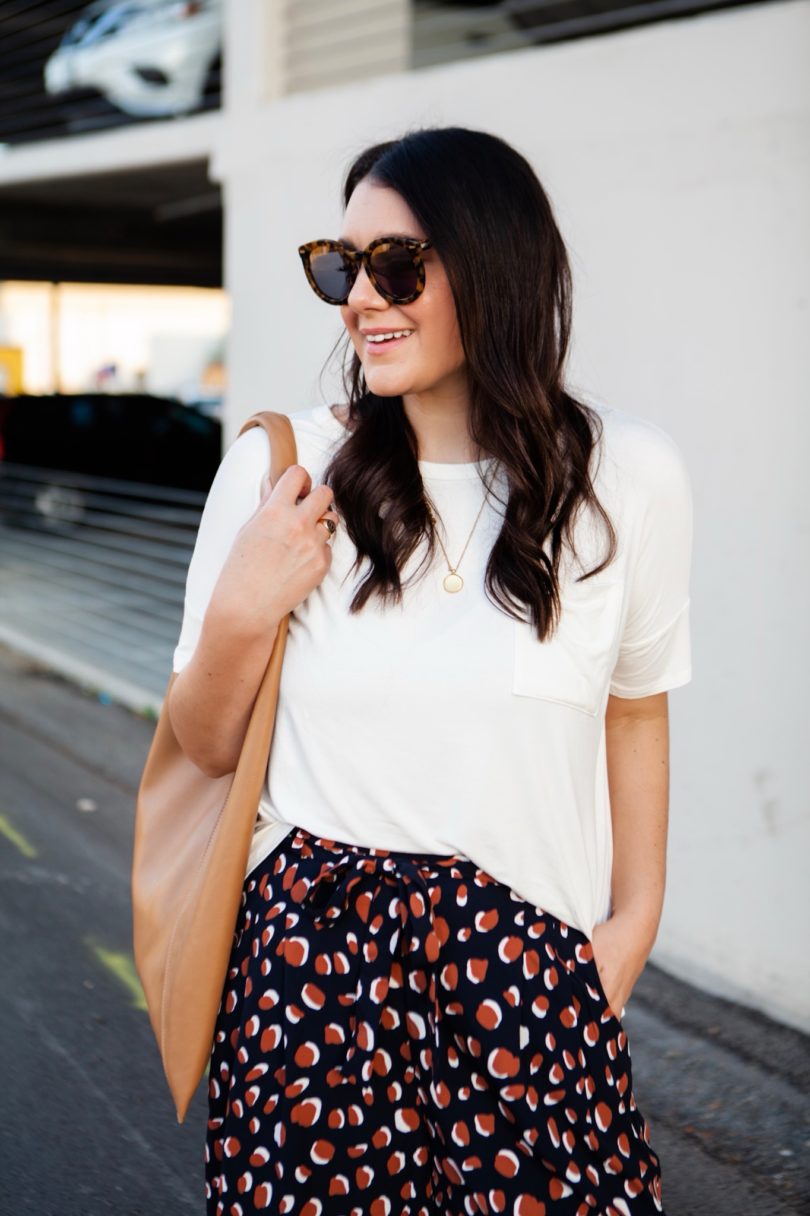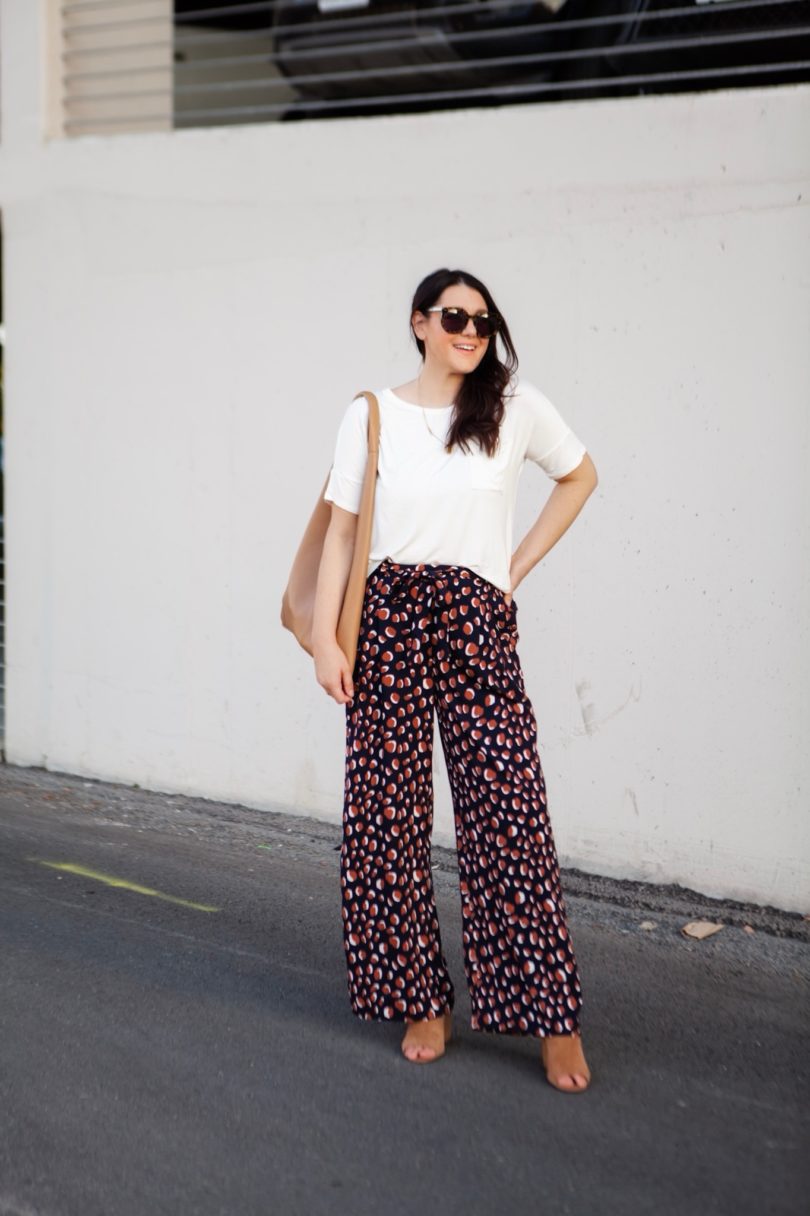 Look, I'll level with you. I don't go shopping online or in store thinking — hey what's the wildest pant I can come up with today? But you know what? When pants like these make their way into your sight line, they are hard to ignore. I actually picked these up online (I'm usually an in-store Anthro shopper but there was a one-day 20% off sale and I dipped into the kitty for it.) I had high hopes for these wide leg wonders and they do not disappoint. They are wide leg, comfortable and yes a little bit wild but in the best way. I will never apologize for leopard anything. Sorry not sorry.
I paired these pants with this slouchy tee for a dinner date the other night. In fact, we were meeting a friend of ours girlfriend for the first time and I wasn't sure dress code. I never want to show up in a ball gown when denim was just fine, so you know — a cool t-shirt with some statement pants felt just right. (For the record, this outfit was perfect for a first meeting. File this under 'Things You May Need in The Future but Probably Not" in your mental Rolodex.
Do you know what a Rolodex is by the way? Or is my elder millennial showing again?
This tee is a favorite by the way from our launch last week! It's slouchy and just cool. I have it now in black and white because — of course I do. You can find it under $40 here! (It's made with bamboo so it's nice and cool feeling!)
Happy Monday, by the way. I usually have my weeks planned out outfit / post wise but for some reason I don't for this week. Buckle up, it could be a bumpy or boring ride. Only time can tell.