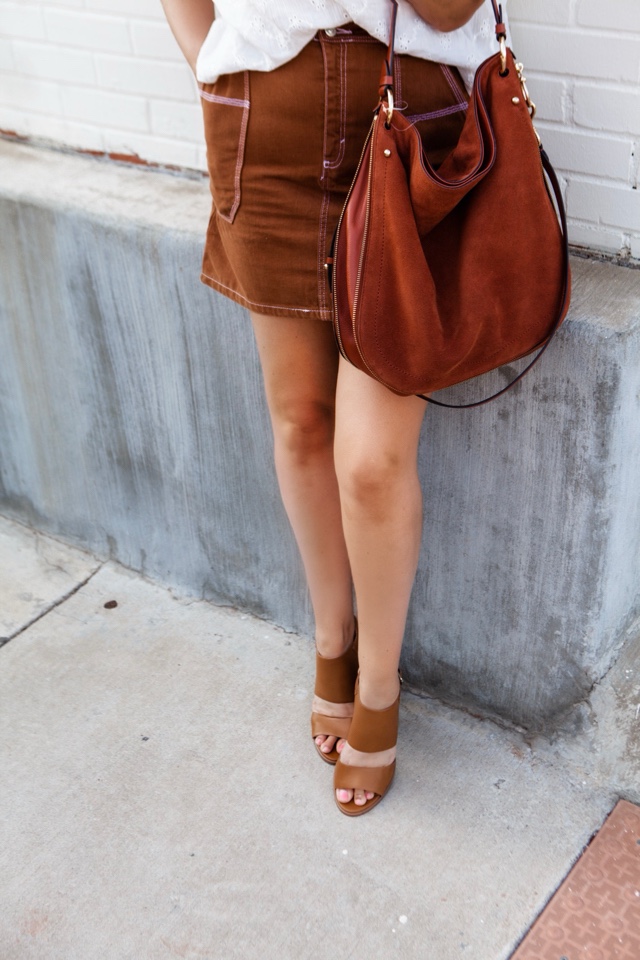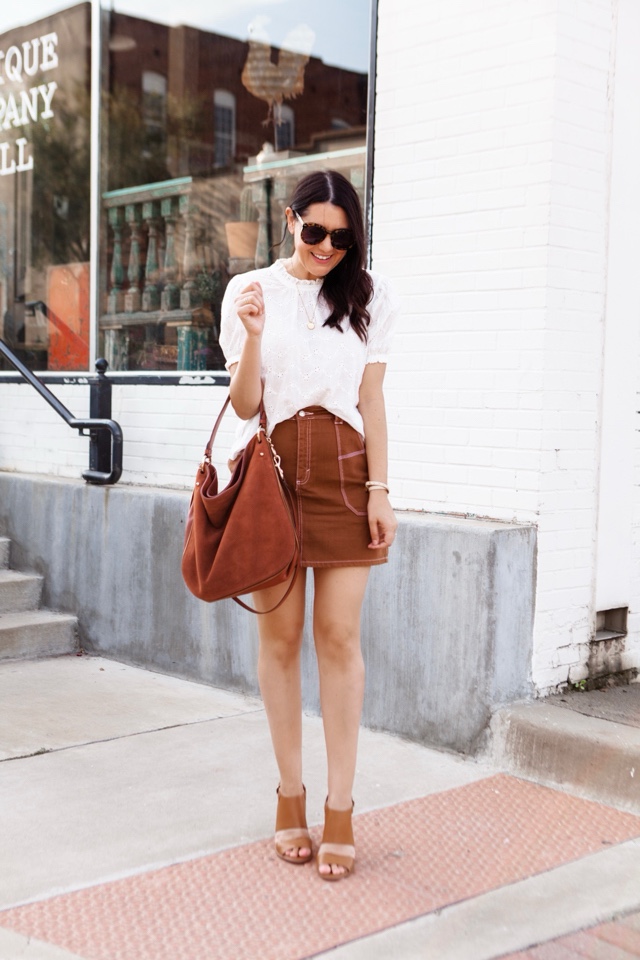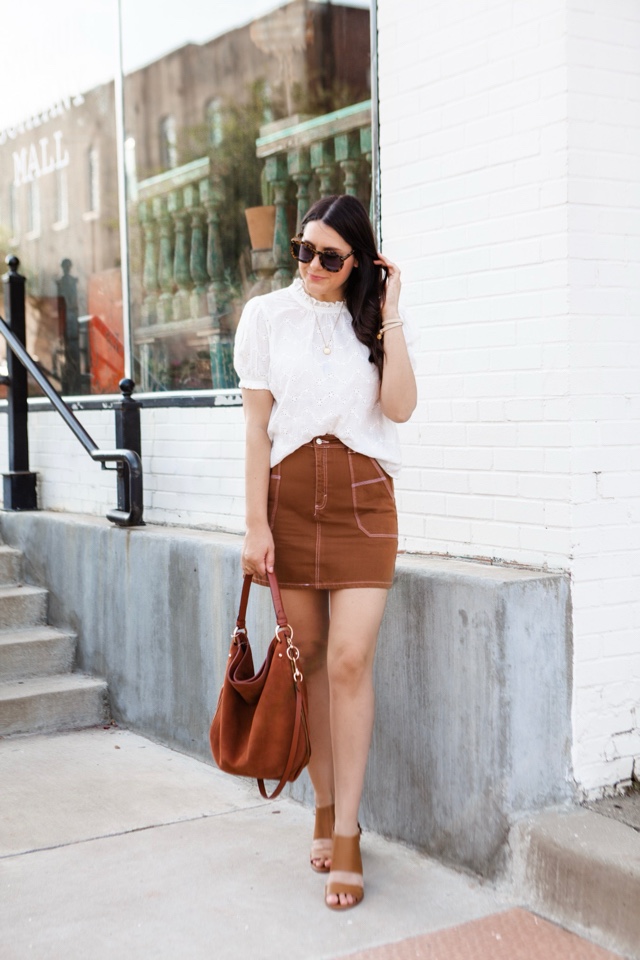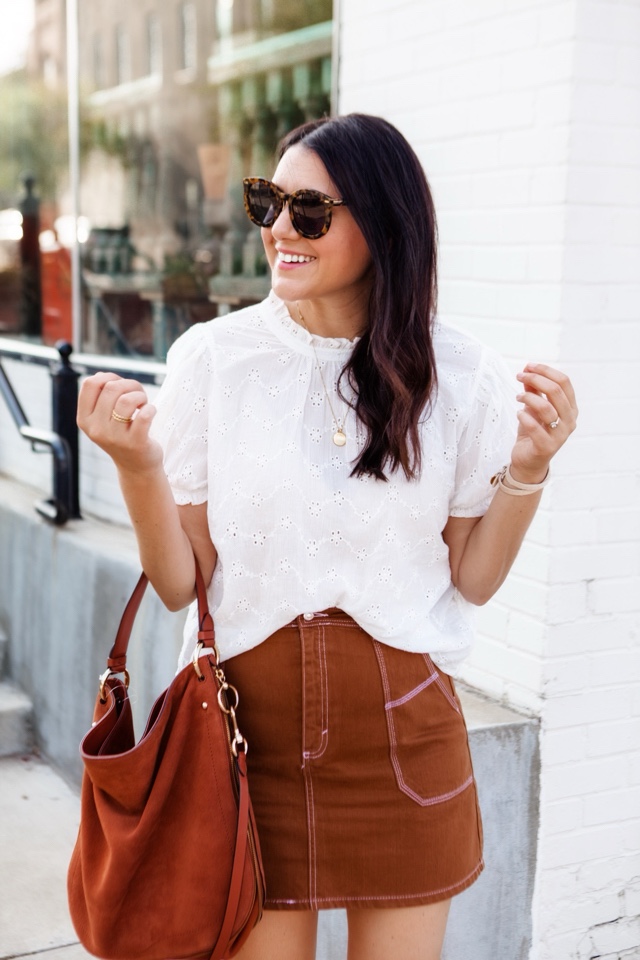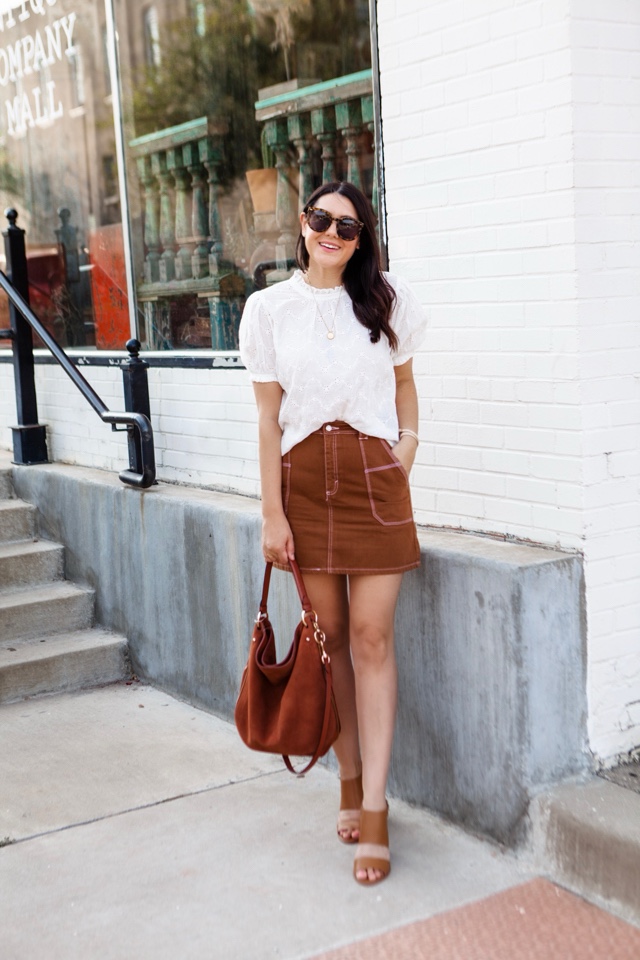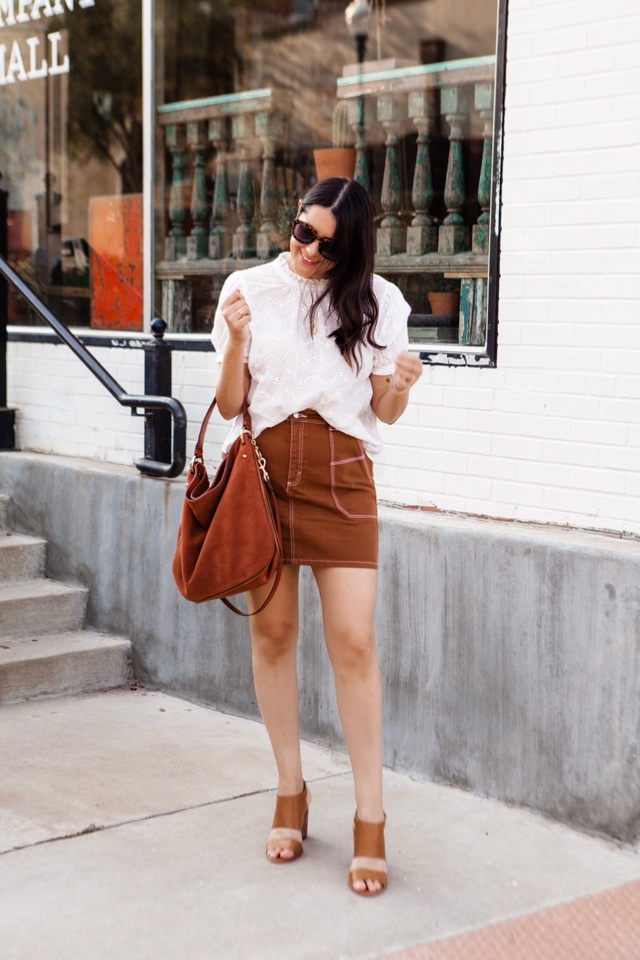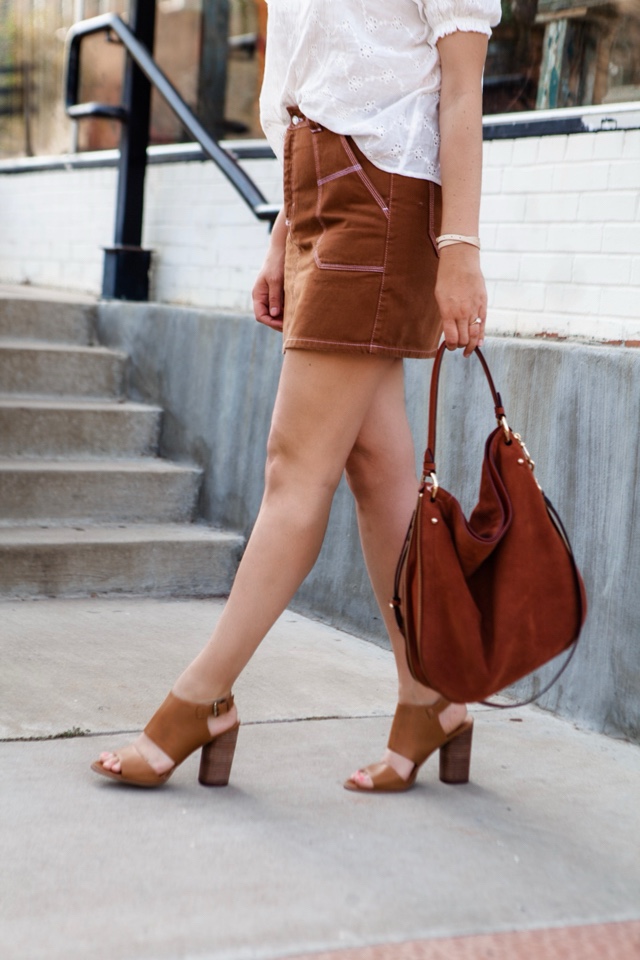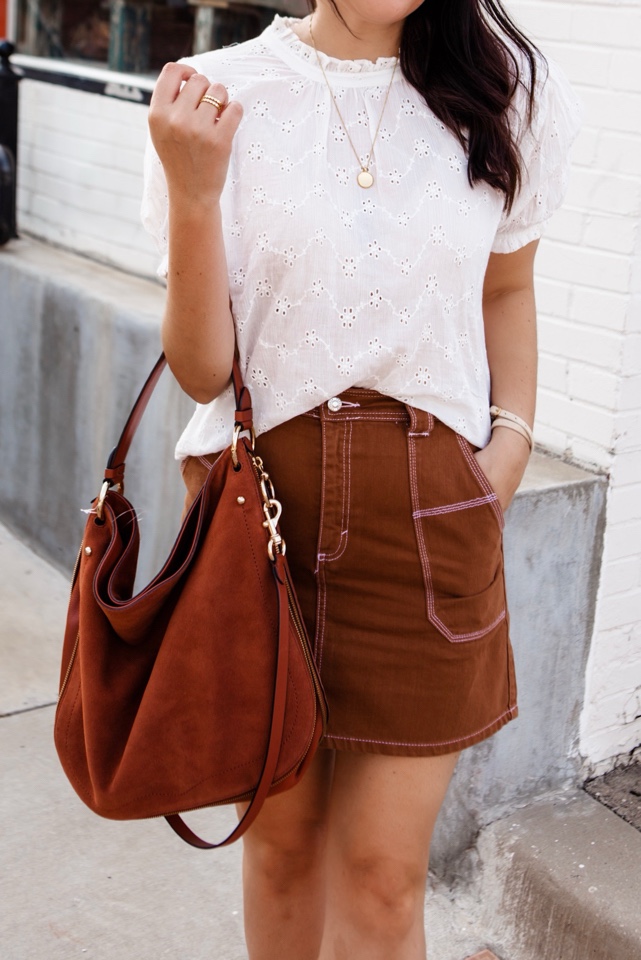 I specifically said that the Nordstrom Sale was amazing for denim…and here I am on my second skirt. Ha! Look, denim is such a good everyday staple but for some reason these two skirts (The snakeskin one) and this mini just caught my eye. I have a love-hate relationship with skirts. Literally — one season I love them, the next I hate them. Right now I'm in a love stage. I've been loving skirts for a good while now and these two fit right in.
The Anniversary sale is a bit tough for me because I'm very much a right now kind of shopper (what about you??) I don't *love* buying things for the 6 month+ future. Now hear this: my future self WISHES I did myself this favor but it's just my nature to want to wear the new right now. So I tend to be drawn to 'right now' pieces like this skirt. Color-wise it is definitely more fall, but can be easily worn right now. I paired it with this eyelet top (not on sale!) and it just came alive. This skirt would also work with just a white tee, that would be darling and easy to style! For later, like much later, this beige sweater would pair so nicely. You can also toss on a chambray, because don't act like you don't own at least two. A nice white button down would feel classic as well.
A few top options for this skirt now and later
I did want to mention these shoes. They are also on sale (public access on Friday!) and I'm 100% surprised by them. I snatched them up when I was quickly shopping with Gemma and I thought they had potential. Well they absolutely do — they are winners for summer into fall. They fit perfectly, they are comfortable and the heel height is just right. If you had to buy one heel, I'd suggest this one here! I'm still trying to figure out my favorite flats from this sale. I'll update you Friday!
I am shooting 'what I bought (and kept!) post' for the Nordstrom Sale tomorrow morning to post on Friday when public access to the sale is available. I'm almost finished with my baby + kids roundup (it's huge by the way!) and I'll do a quick round up on home stuff as well because that was requested! But past that, I'll style the pieces I've bought from the sale but I'm kind of wanting to move onto other outfits and content. I love this sale; I'm happy with the few things I got and hope you scored some great deals as well but I'm ready to create something else! 🙂