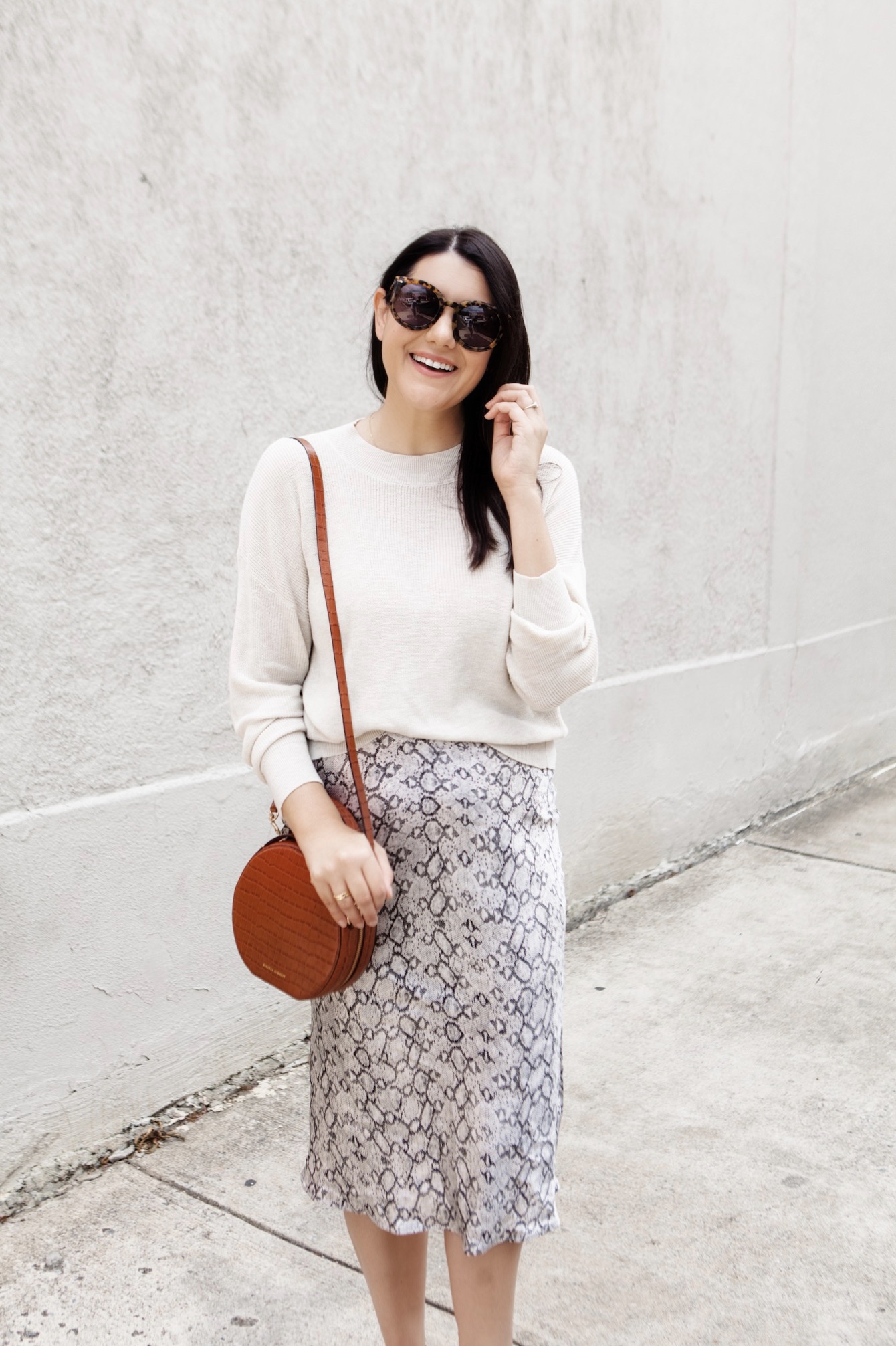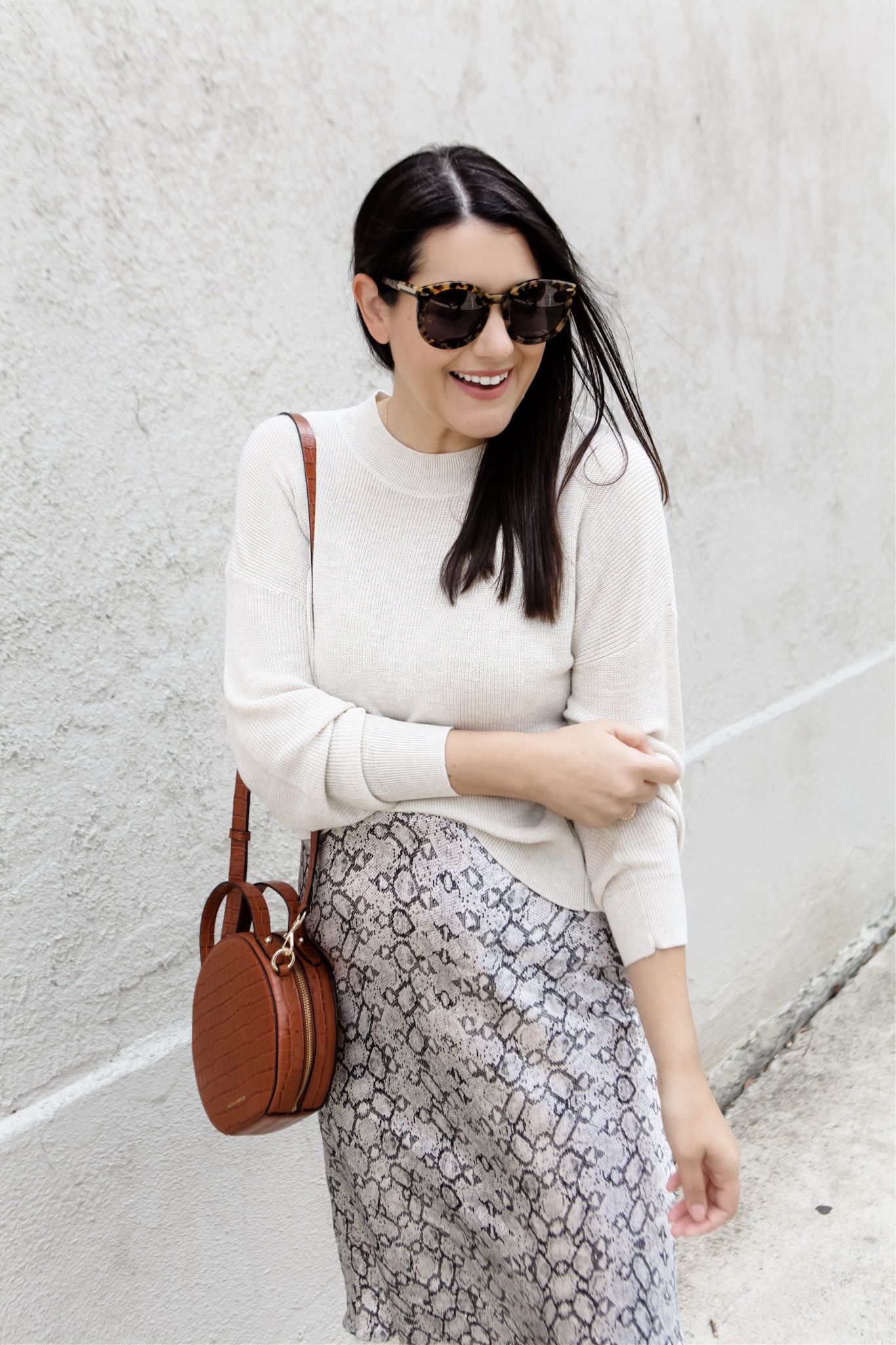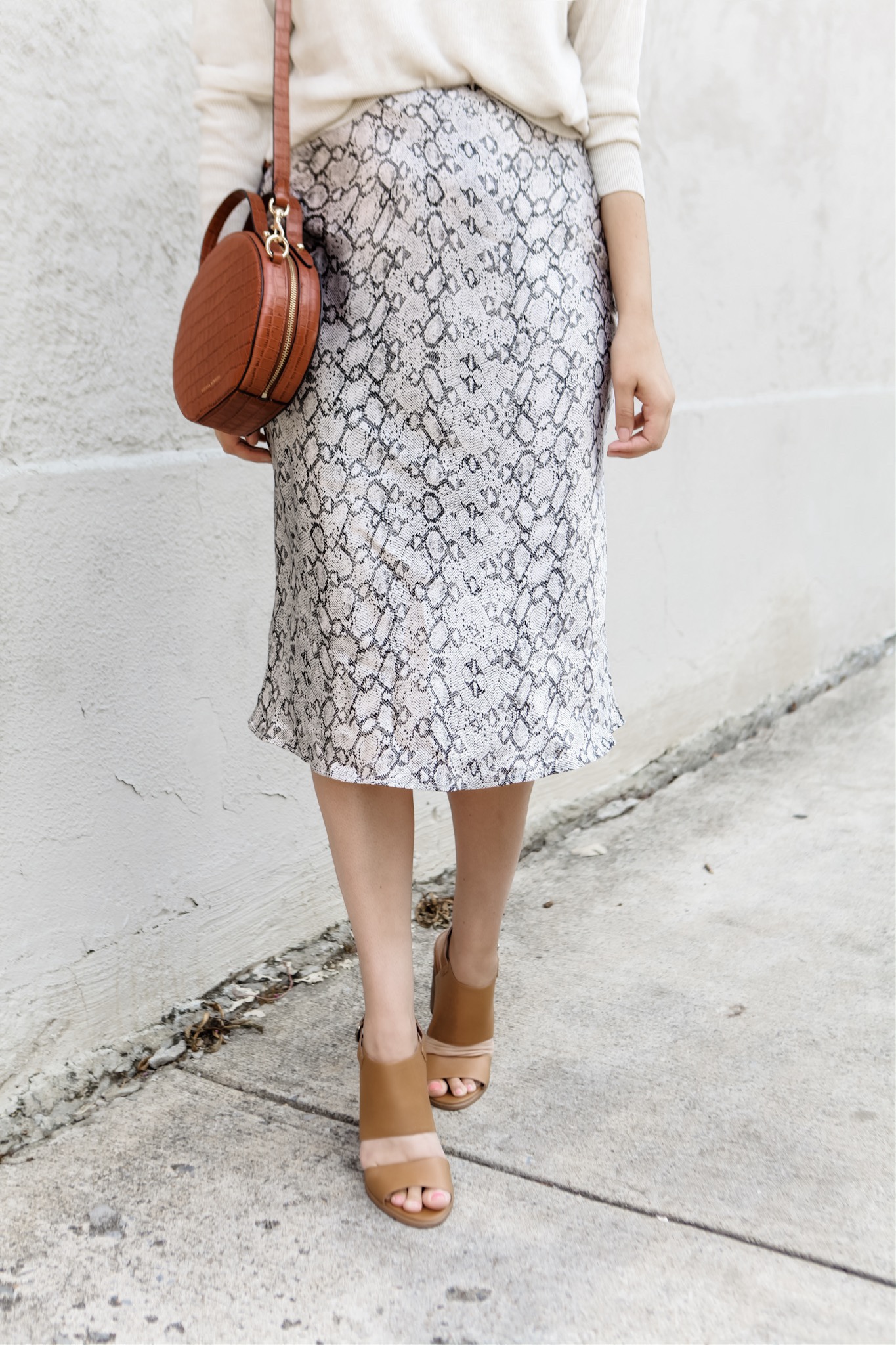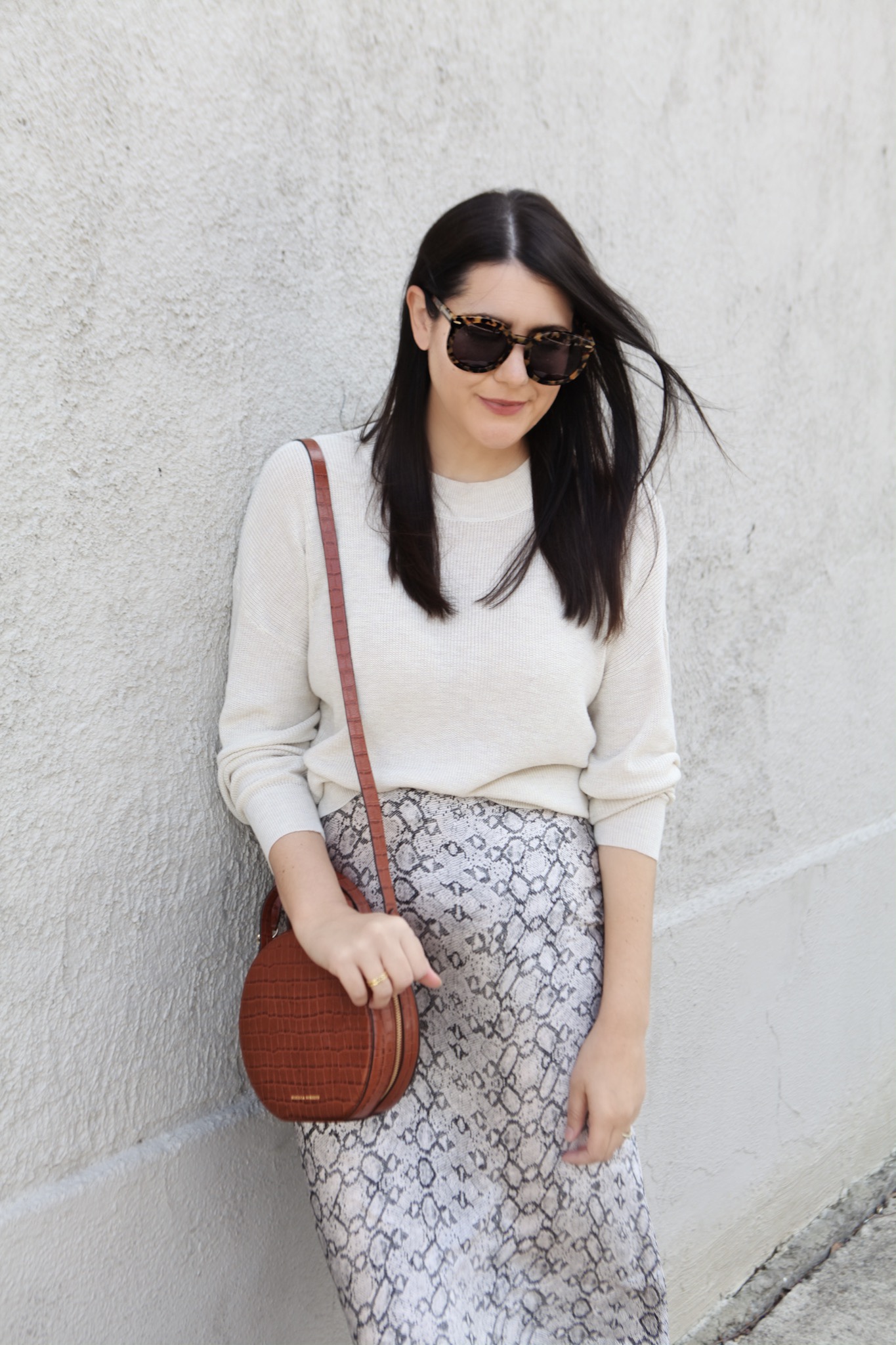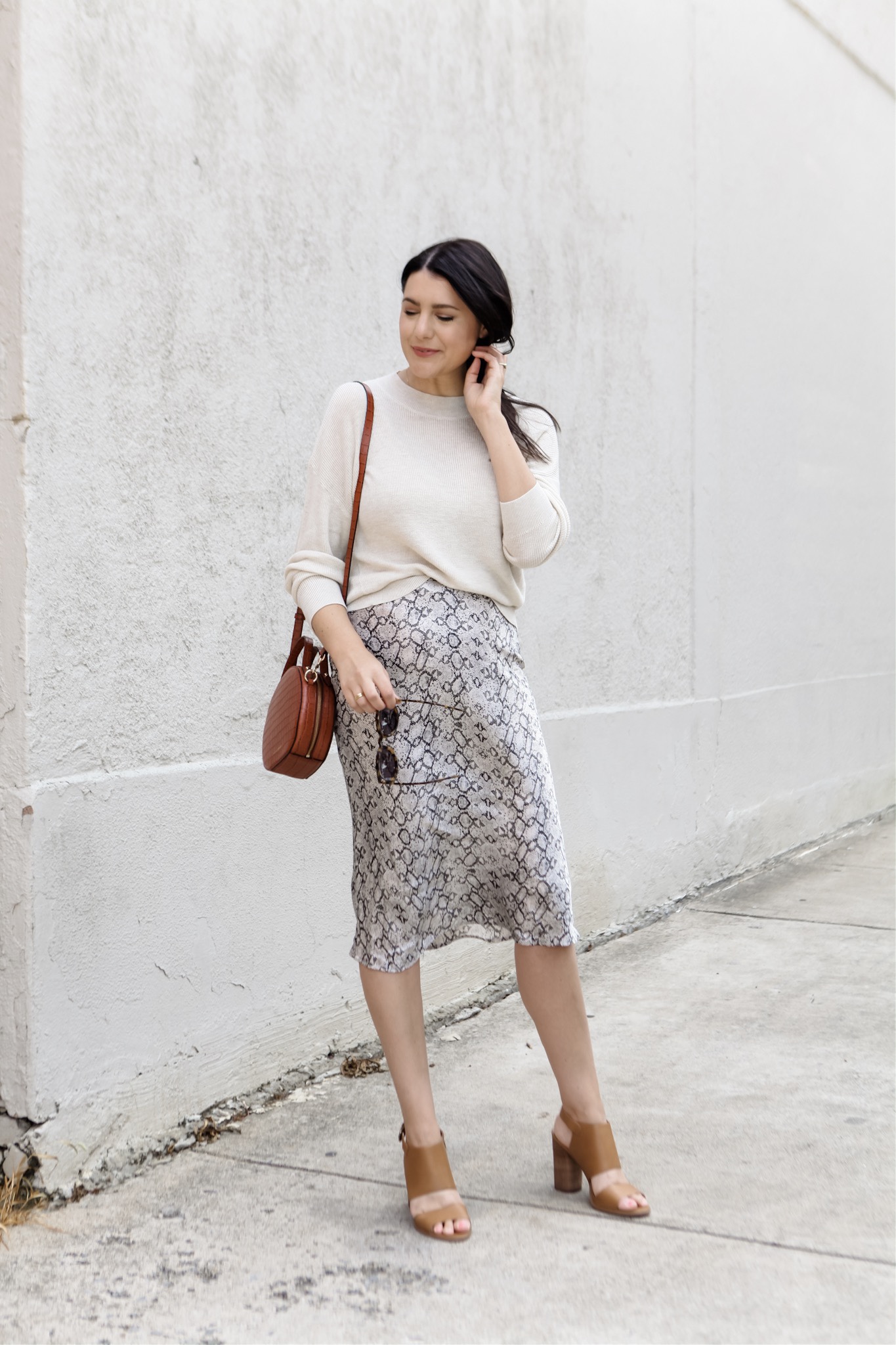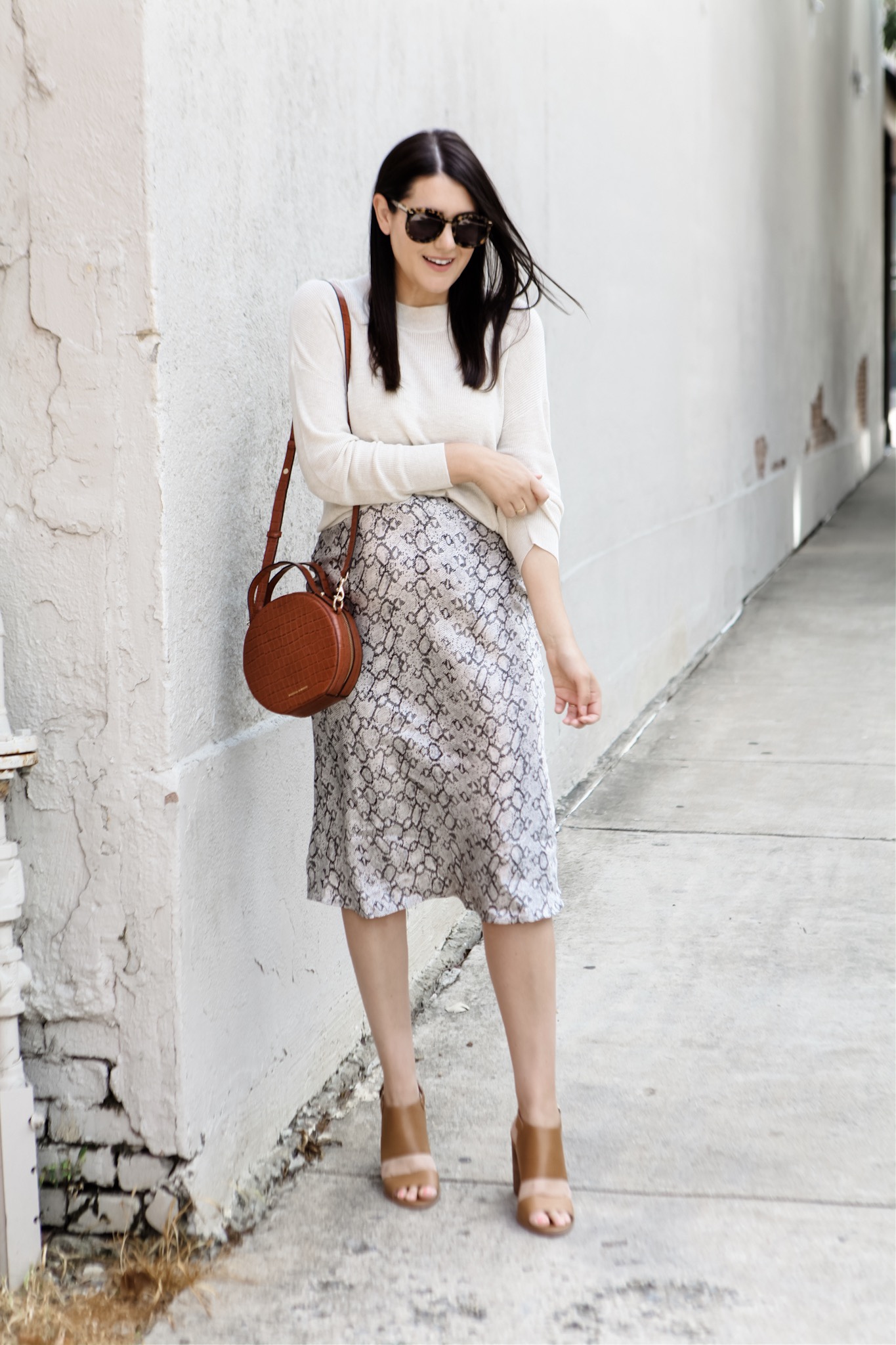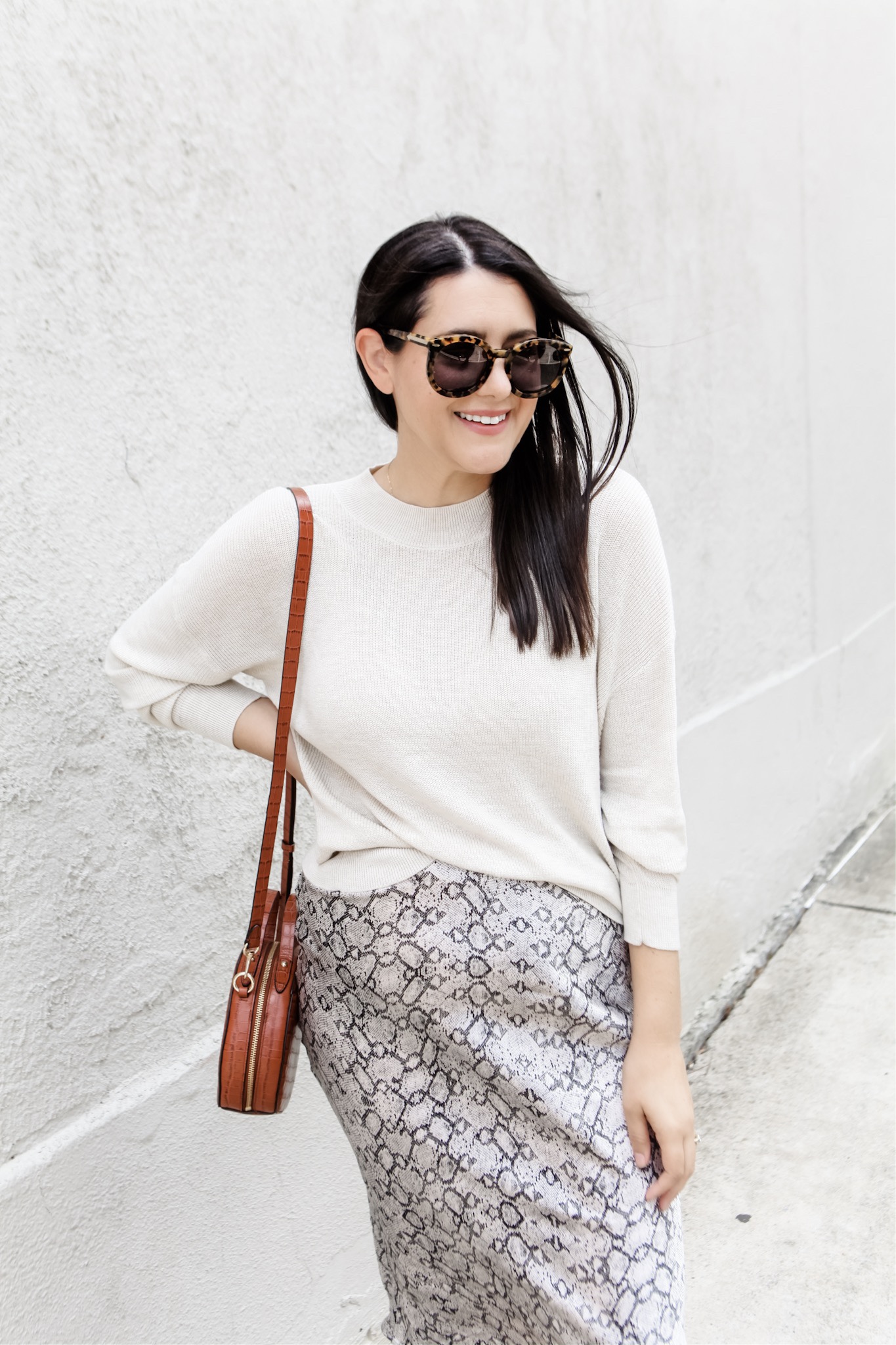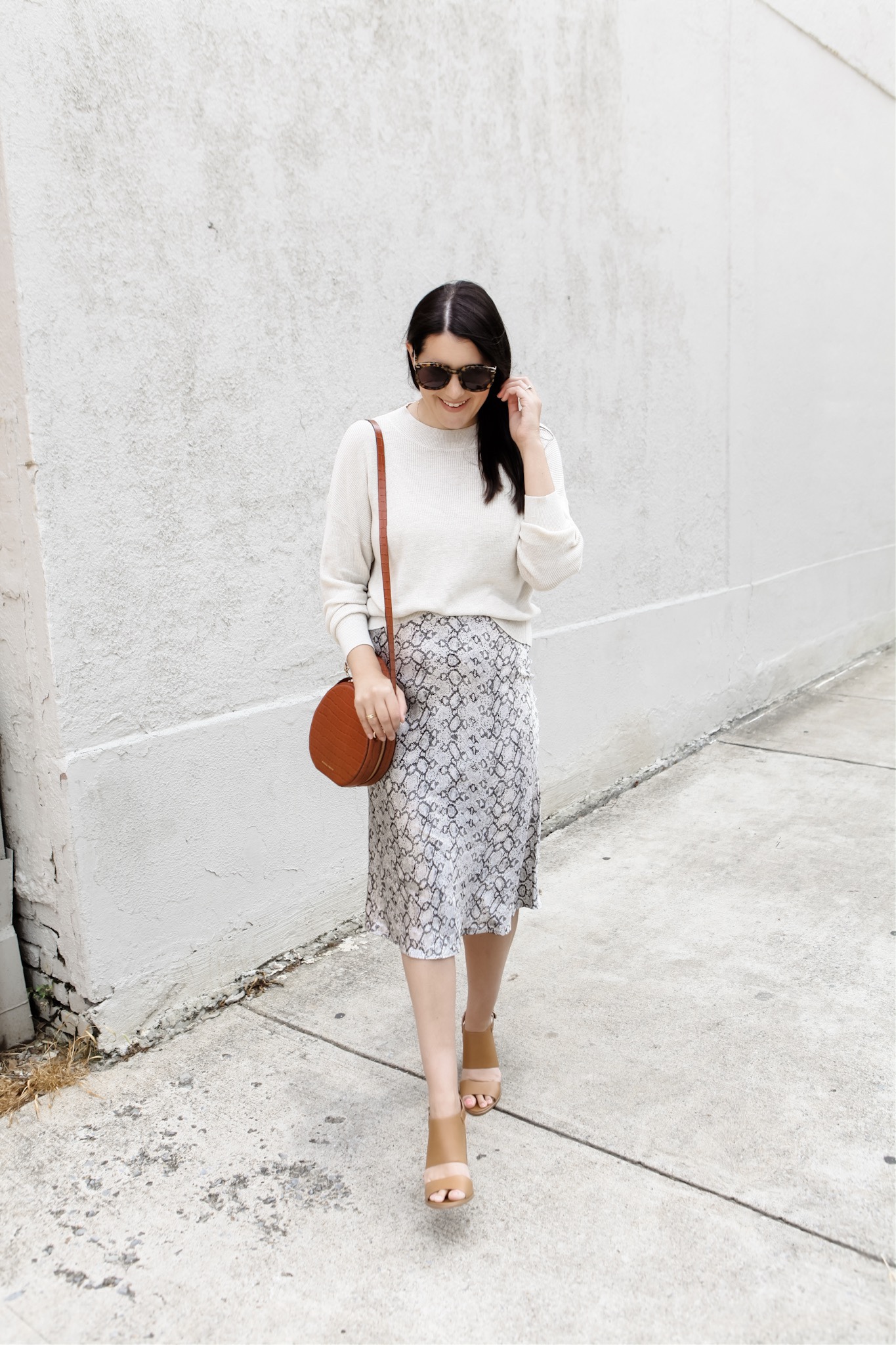 I was right about this mystery skirt! It showed up today online in full stock. Let me remind you that this wasn't available last week when the Nordstrom Anniversary Sale started, but it's here now. Hmmmm…weird business going on but I'm just glad it's online and on sale! I'll cut to the chase — you can find it on sale here!
I styled this skirt as I would for this fall with a lightweight sweater. For right now, I'd pair it with a graphic tee or a simple camisole or tank! Keep it simple on top and this skirt is highly versatile! Here are a few other top ideas to pair with this skirt. (One note, the skirt has a skinny elastic waist band — but really skinny — so keep your top lightweight as well or it will bunch too much if you try to tuck it.)
Other Options to Wear with this Skirt

I had a lot of questions about this crossbody from Rebecca Minkoff at the Nordstrom Anniversary Sale! It's darling. I did not see RM coming in so strong at the sale but her styles are my favorite from this sale. I bought the suede hobo and this crossbody. They are both in the same kind of dark cognac with a hint of dark red. To me this shade is classic and timeless, this color works well from summer into fall and winter. This crossbody also comes in a dark green, if you're feeling another hue other than brown. I can fit my small wallet, my phone, my makeup and whatever small toy I need to carry for Gemma that day. It's pretty roomy for the size! You can find it here.