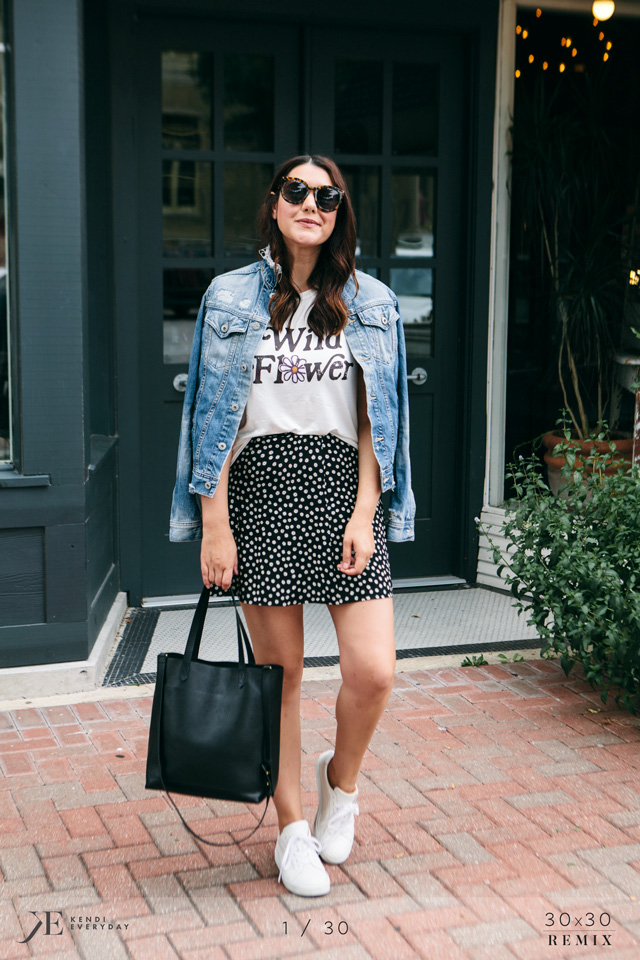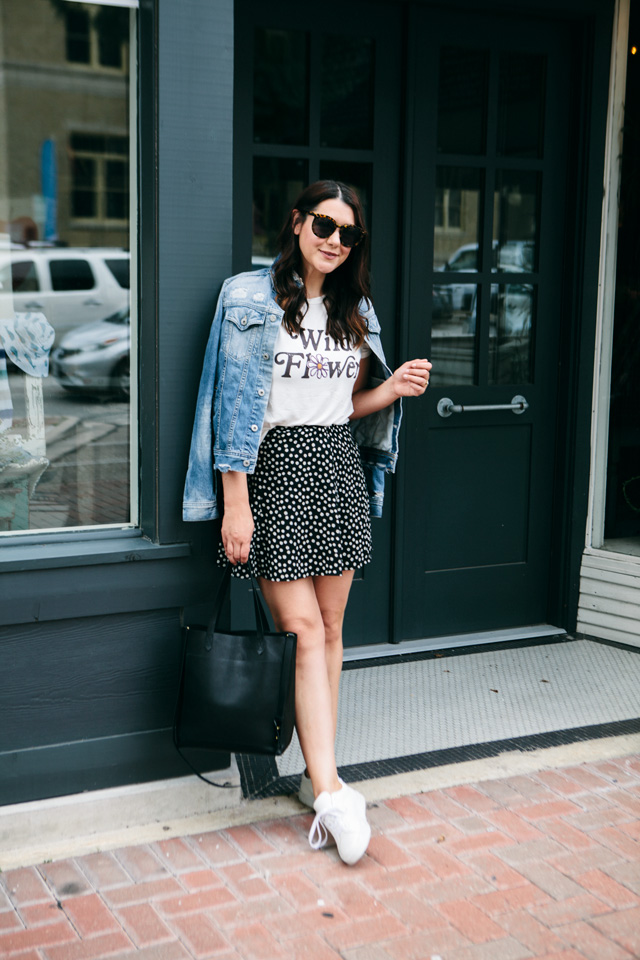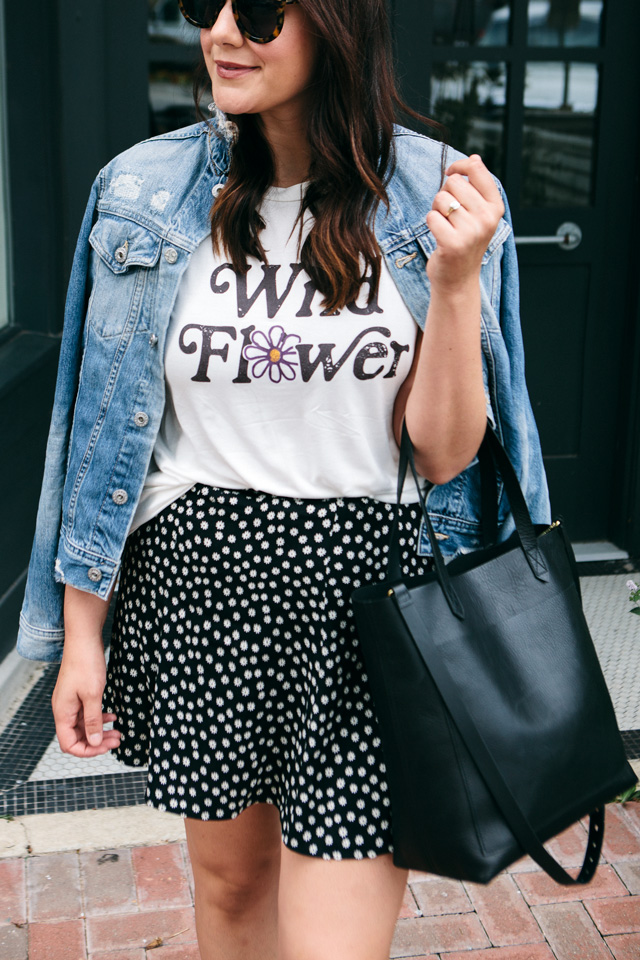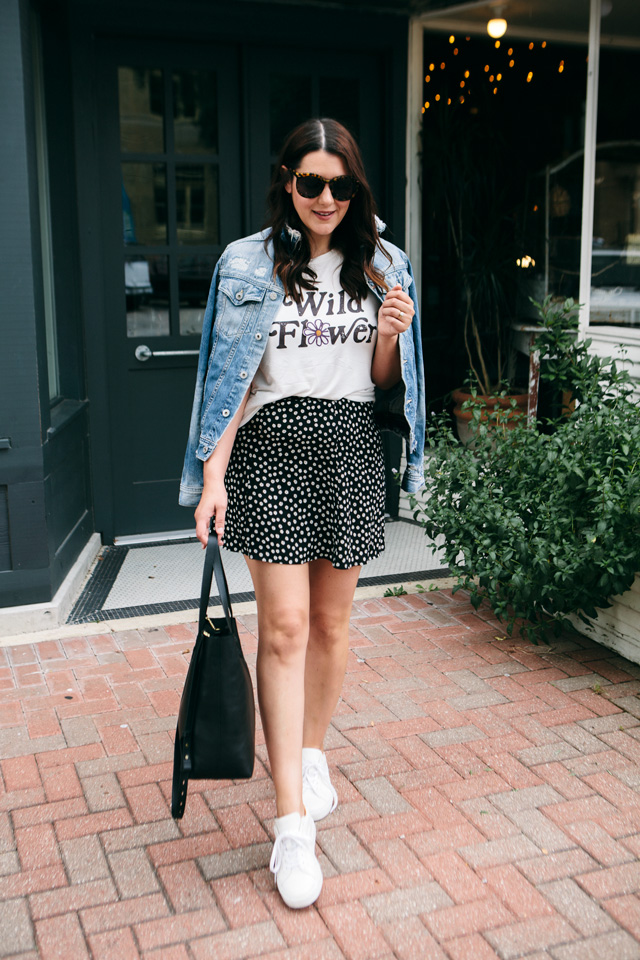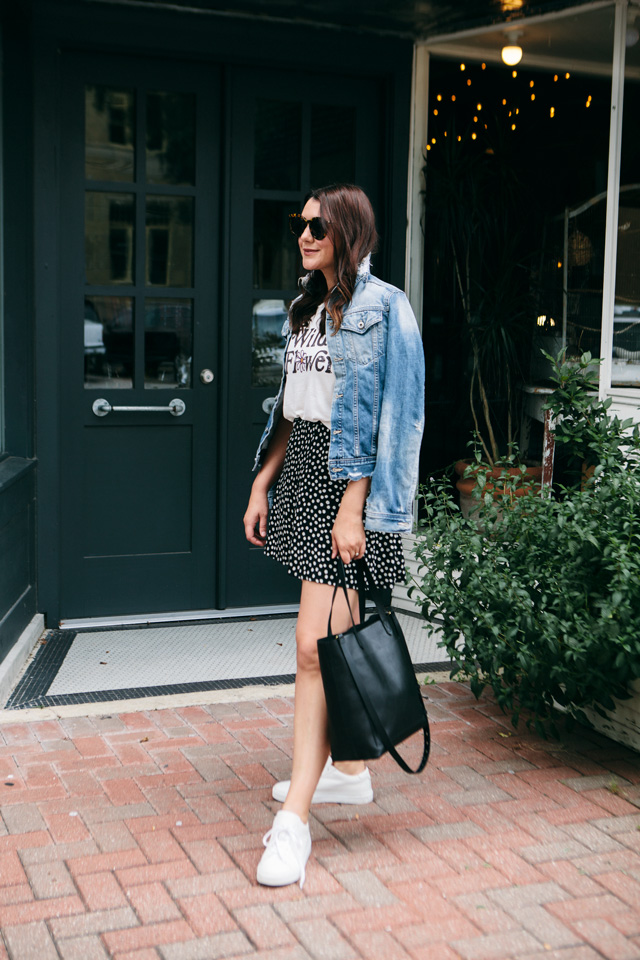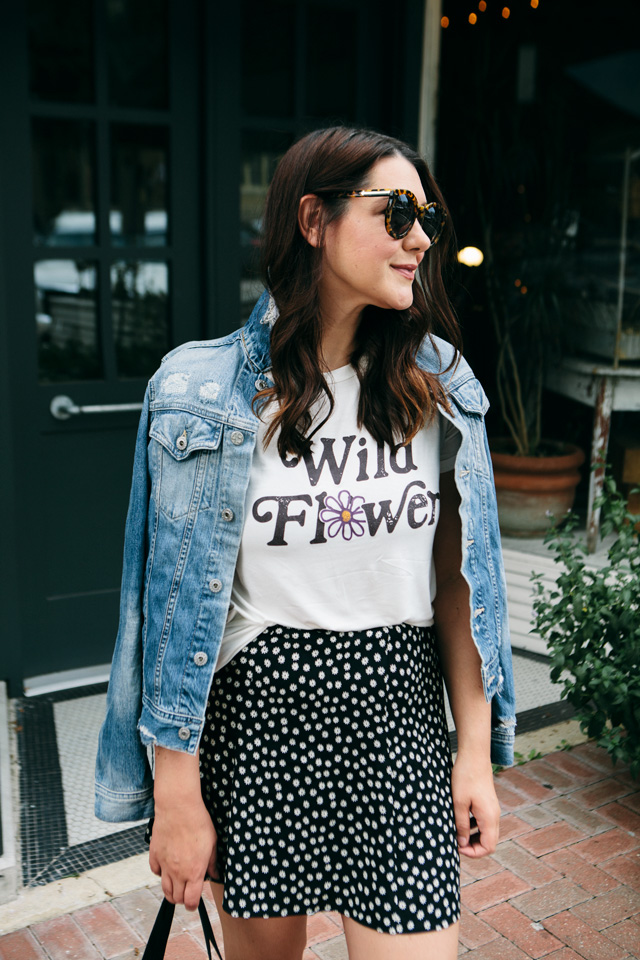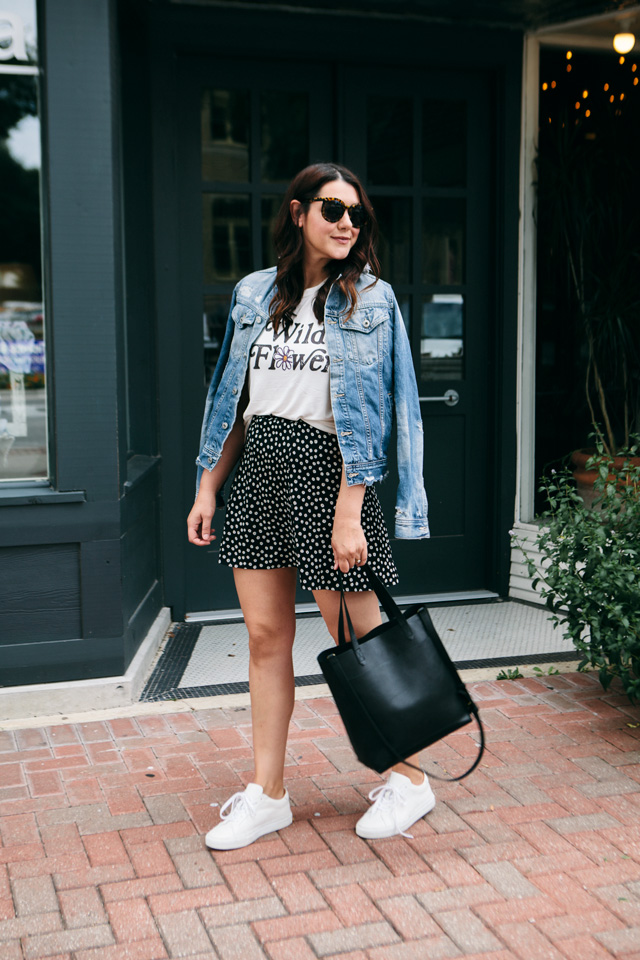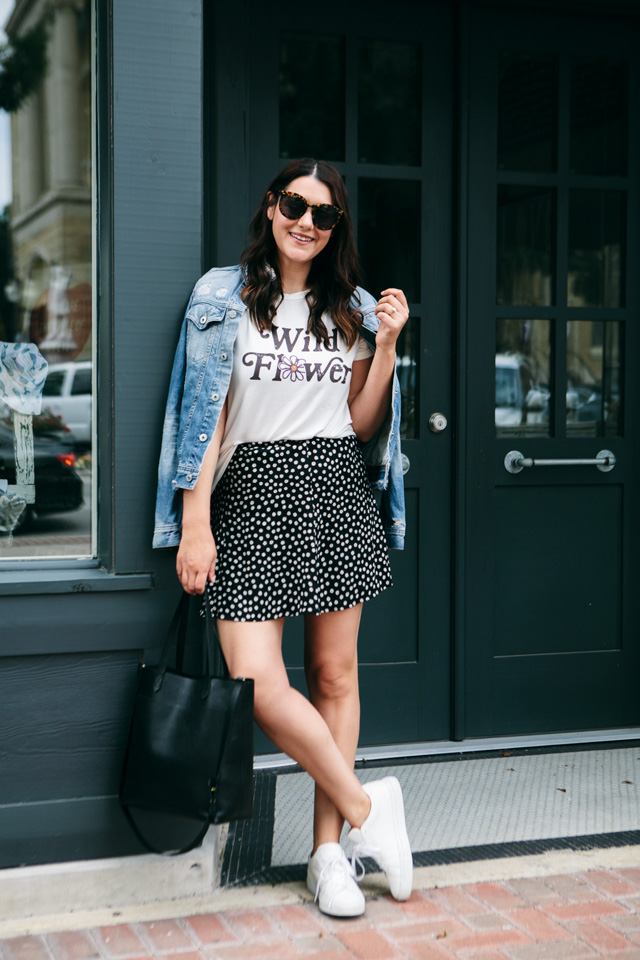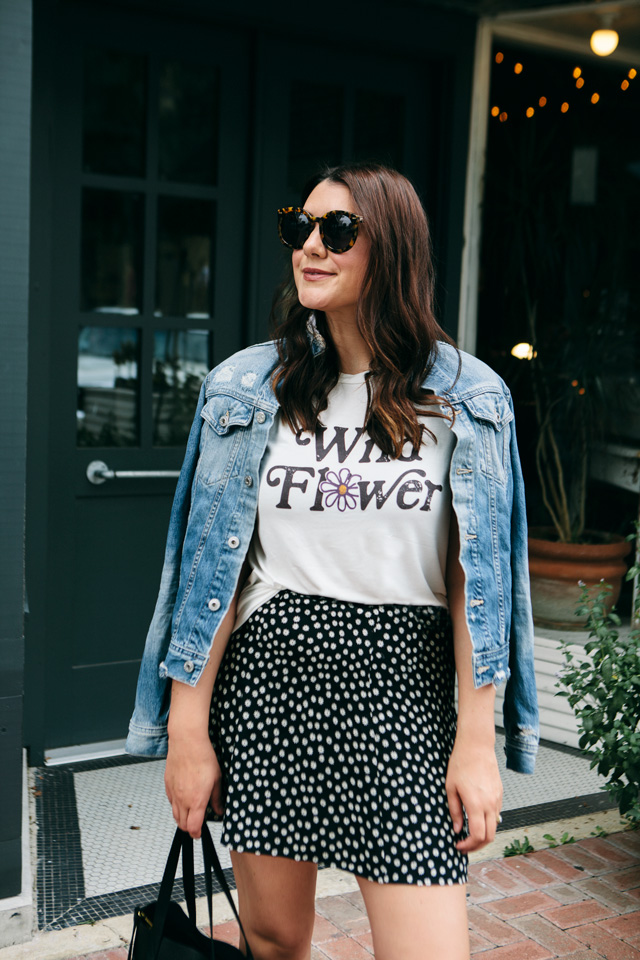 Hello hello hello! (That's how Peppa the Pig says 'hello' so we all say hello like that now. #Parenthood.) Welcome to my first outfit of the remix! Thank you for ALL of the kind and warm and encouraging comments on my announcement post. I read each one of them twice — once to myself and again to Bryan. Kind of like when you would read your yearbook note from your crush back to your friends. Same thing. I was not even one bit nervous after hitting publish on that post and this feels so right, I can't even explain it. I just feel at home with the 30×30, so I'm glad you were just as excited as I was to see it back again.
I posted my full pieces in another post (found here) along with the 30×30 2.0 rules. I simplified the rules to make sure that the priority of this challenge was to be creative and to have fun with your wardrobe. There's no time constraint (like 30 days) and there's no shopping ban (unless you need that rule, then by all means implement it!). You can read more about the origin of the remix and what I've decided on for this summer's remix here! I'm feeling super good about this one and I'm thinking I can make way more than 30 outfits! We'll see how I feel in 2-3 weeks. 😉
I wanted to start the challenge with this outfit because it has a few of my very favorite pieces and two new-to-you pieces! My trusty denim jacket has been a favorite for years. This one is the AG Mya denim jacket but from 2016, so I've linked a few similar options below! (I also love this one from Target, if you're looking for an under $50 option.)

I knew that this skirt HAD to be in the remix because it's been a favorite this spring. It's easy to toss on with just about any top and it works with all the shoes — literally I've yet to find a shoe it doesn't work with. (And don't you dare yell out 'Crocs'. You're better than that, girl.) So this skirt was a number one choice for remixing. And another favorite of mine are these sneakers from Greats. I love a white sneaker year round and these are my favorite pair because of how seamless they work with most outfits. (My Superstar sneakers were a close second, if you're looking for a different option!) One note: this skirt almost sold out in this print but there are a few different prints on the Reformation site if you like this exact skirt! I sized up to a 10 for length, just FYI. Find this skirt on Nordstrom here or the Reformation site here. This Free People skirt is a really good dupe and it's under $50 on sale right now! I've linked a few similar options below!

So for my new items in the remix, I've included this tee from the shop because I needed a white tee but I thought why go plain when I can go graphic? I always think a nice graphic tee adds a little bit of interest in the best way. This tee is $25 and is new in the shop! I'm in the medium and it fits like a standard tee. You can find it here! And I decided to invest in a new bag, this Madewell Transport Tote. This one is a throwback to my original Madewell tote, as this one is black and has a crossbody option. I don't have a lot of black purses and I typically just go to my standard brown, but I wanted to challenge myself a bit and as weird as this sounds, a black bag fit the bill. (I know for some a black bag is standard, but it's not a go-to for me! I'm changing that with this challenge!) I'm loving this tote so far (and dare I say I like it better than the original style! I like the crossbody option + the front pocket because I am ALWAYS losing my keys in a purse.) You can find my tote here!
Outfit one is done! I can't wait to show you what I've got up my sleeves this month!