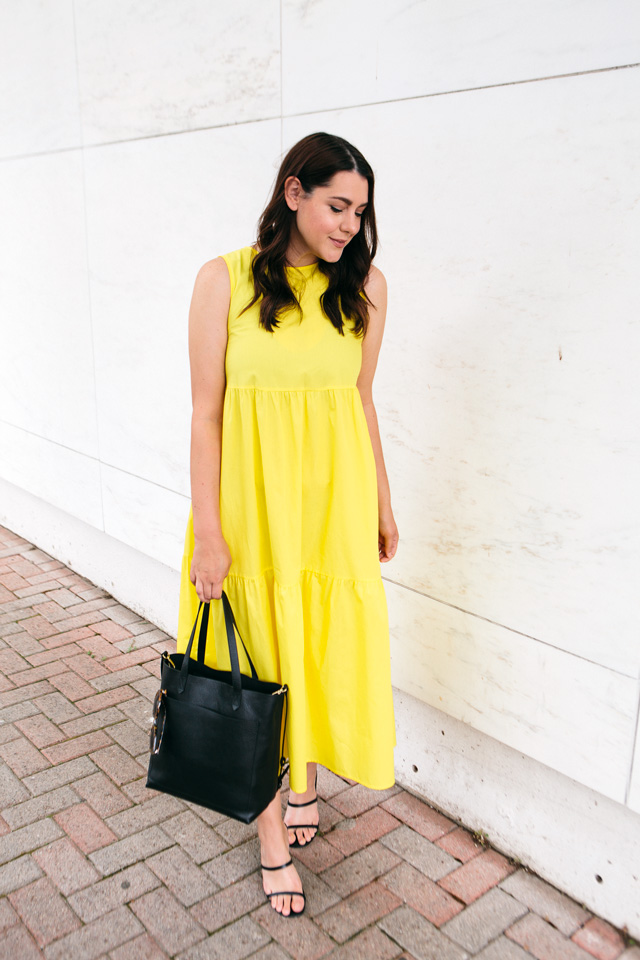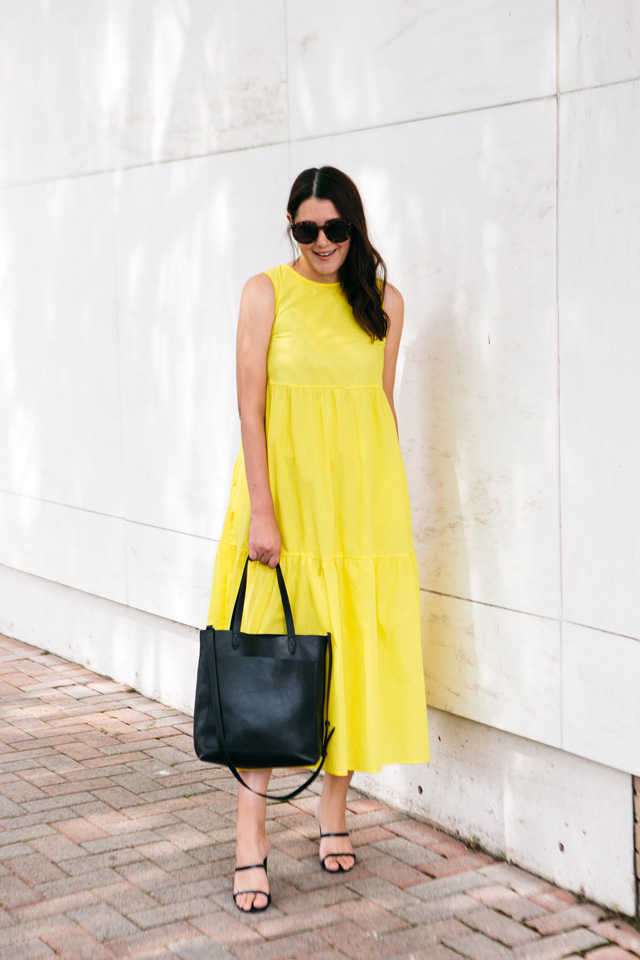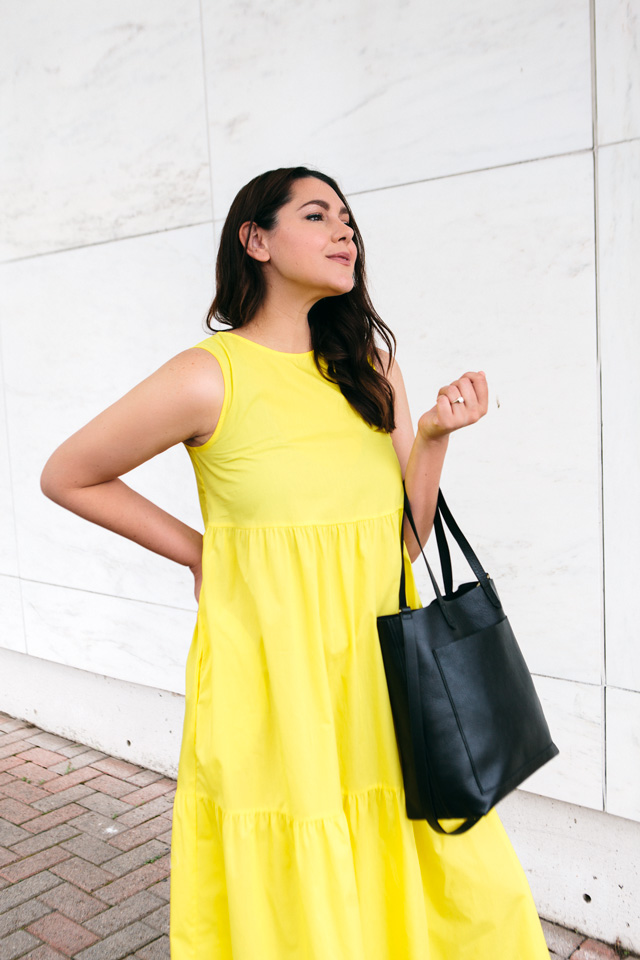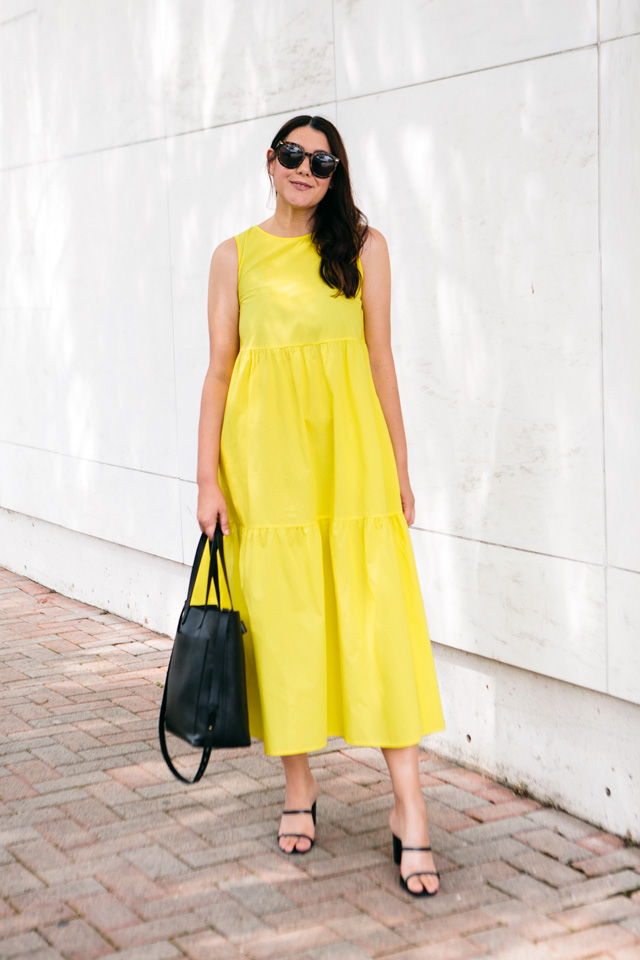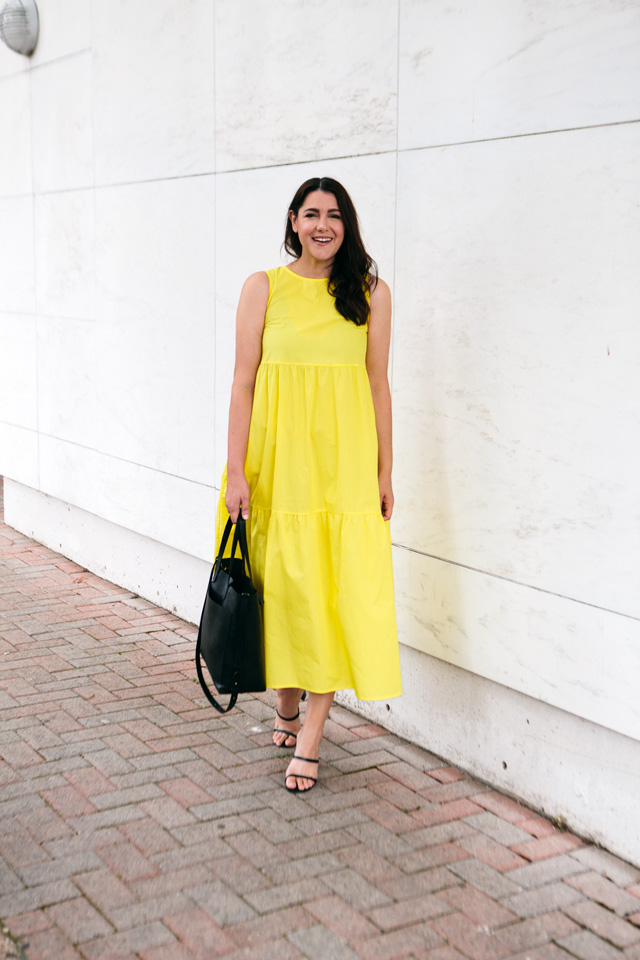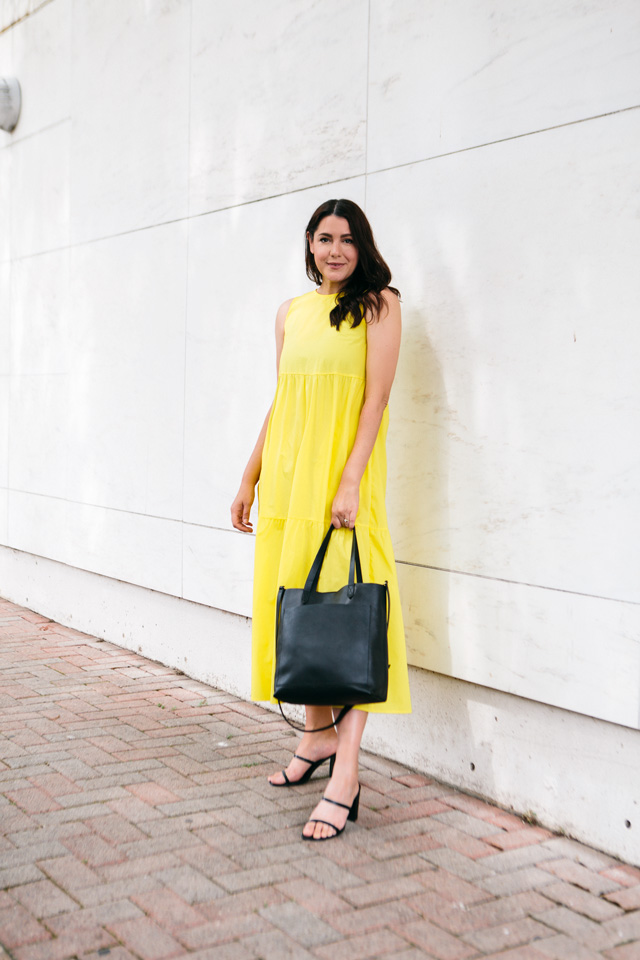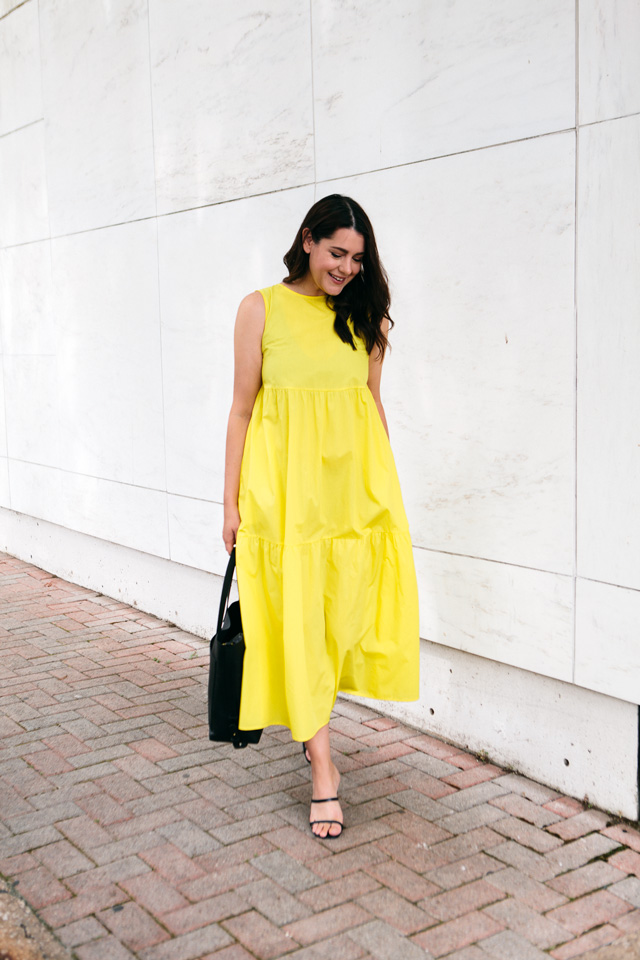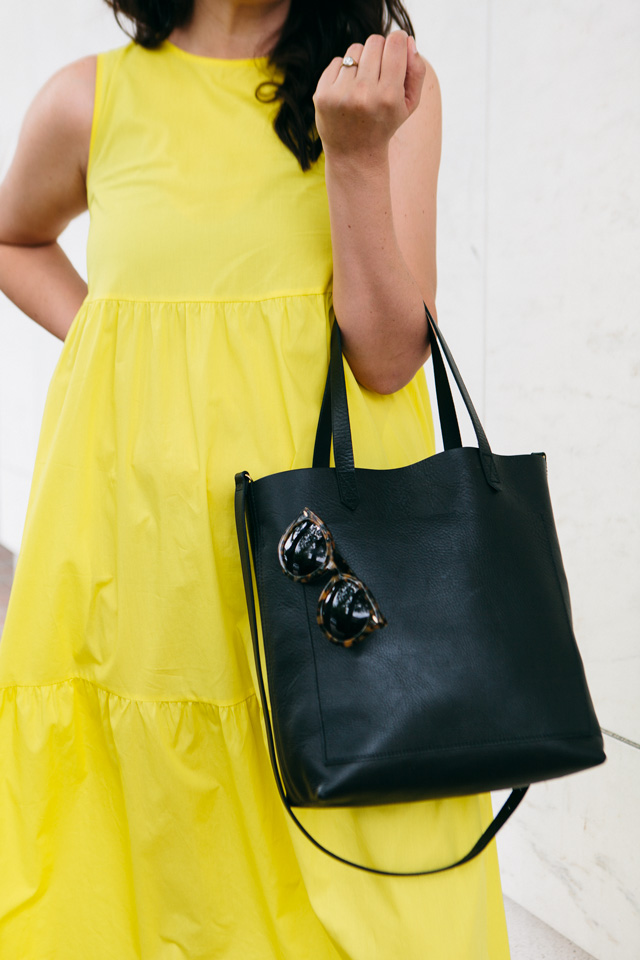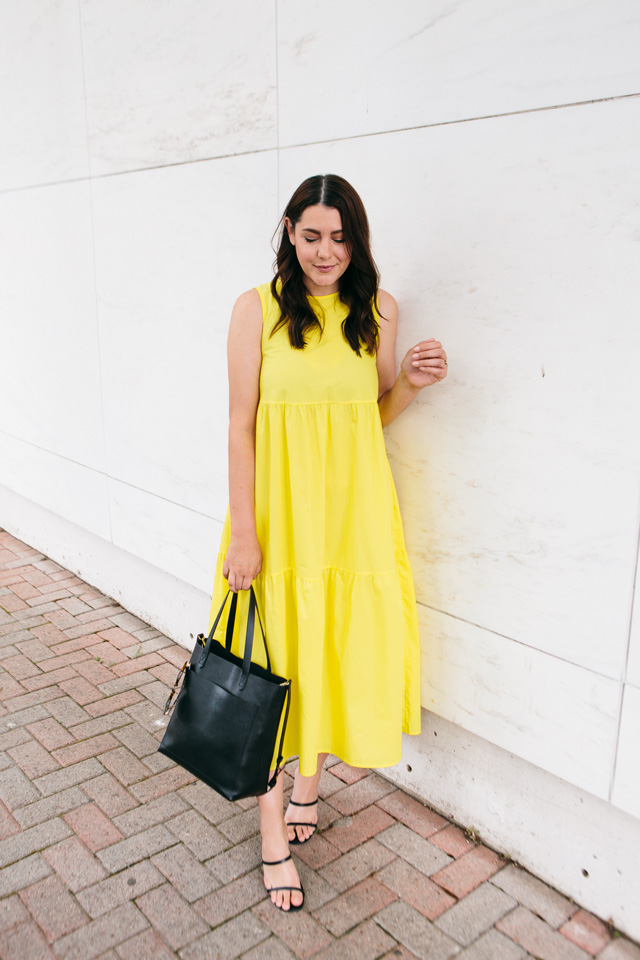 Remember how I said I love color? Well…I guess there's no turning back with this dress. I don't think you could get any more vibrant of color than this maxi dress. Does this seem like it will be hard to remix? Yes. Is that a risk I'm willing to take? Absolutely. If I'm not living on the edge, then I ain't living. (And yes, my 'on the edge' is a yellow maxi dress. We all have our limits. Some choose to repel mountains, I chose to shop at Target.)
This dress is from the Who What Wear line at Target which I don't want to be dramatic here but it's kind of changed my life. This is good quality for the price like I can't believe it sometimes. Oh and the lovely thing about Who What Wear pieces are that most come in plus sizes too! (Find this dress here and here!) I am in the medium and it fits just slightly tight around the chest, so if you need more room there size up! I've got some fun outfits planned with this dress but I thought I'd take it easy on the first go with it. Keeping it classic and easy, because after all, that's the beauty of a dress. A one-piece wonder that you can dress up or down.
A nice mix of black accessories really make this dress come alive, don't you think? Are you guys happy to see the Madewell tote back again? It's probably been the most requested item of all time on here. I'm really loving this size (this is the medium transport tote, not the original one) and I love the long strap that I can easily toss over as a crossbody when I'm out with Gemma. I love the dual-duty options for this bag. Of course, as a mom, my bags only serve multiple roles — my work bag, my mom bag, and sometimes I have room for my own stuff as well. Ha! You feel me.
I decided to include a pair of heels that are a bit of a style swerve for me. I've been needing some black shoes, specifically heels, but I have this mental block when it comes to black shoes. Did you know this about me? I love a nude pair of shoes or a nice tan (obviously because I just described my entire shoe collection), but a black shoe sometimes feels heavy on an outfit and you need the exact right one. I like these strappy heels for that reason — they don't feel heavy but give the right amount of dressiness to this outfit or any outfit. You get the idea of the black shoe without it feeling like a brick weighing down the whole look. What do you think? Do you love black shoes no matter or do you find it hard to find the perfect one?
You can find my strappy heel here!
Outfit 2 is in the books!