*This post is in collaboration with QVC's Next Big Thing. I have been compensated by QVC & HSN for this post!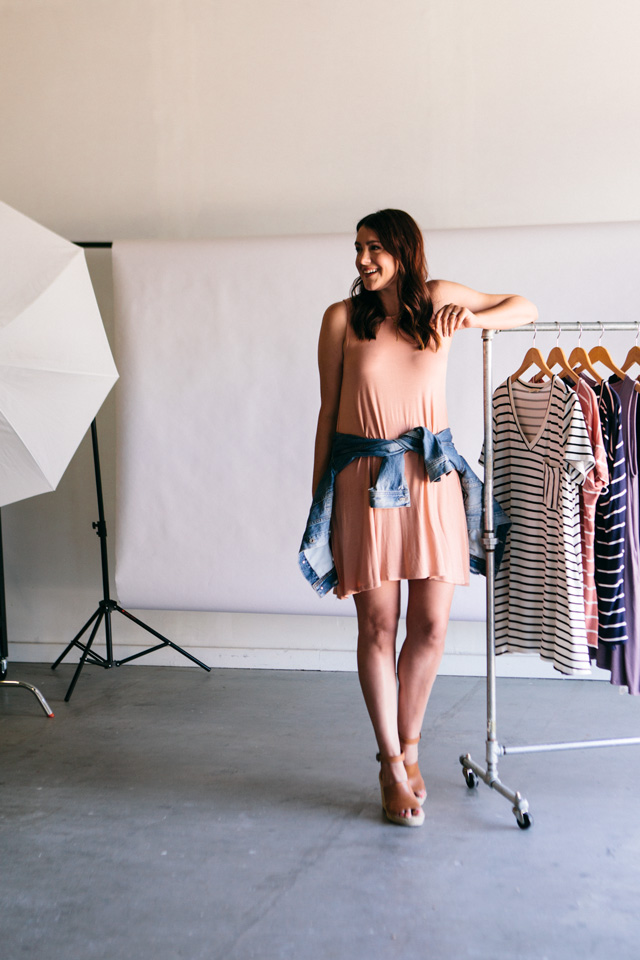 Many of you know me as just a style blogger or influencer (still trying to get used to that term) that perhaps you found on Pinterest or Instagram. Or maybe you've been with me since the beginning, 2009 when it all started. I'll take you back for a second: in 2009, I was a 25 year old working at a corporate job and I was very bored with my style. Going from college culture to office culture creates a bit of a shock to the Forever21 vault that was my closet and somehow in my lonely evenings while Bryan was at work,  I stumbled upon and began reading style blogs. There were only a handful that I could find and I became deeply obsessed. I knew immediately that I wanted to chronicle my daily outfits as well and so Kendi Everyday was born. (Did you know that Kendi Everyday was actually my third attempt at style blogging?  Luckily third time is a charm.) Trying to explain what I wanted to do, take photos of my outfits daily and post them to a blog, Bryan was a bit of a challenge. I know it's hard to remember but this was a novel and quite weird idea. He has always supported me in doing whatever, but explaining to him that I needed him to take photos of me every single day took a lot of courage. But he was on board from the start, my ever-present cheerleader and not only did I find my talent in blogging but Bryan found his in photography. (Turns out he's super talented, he founded and ran a wedding photography business for a few years!)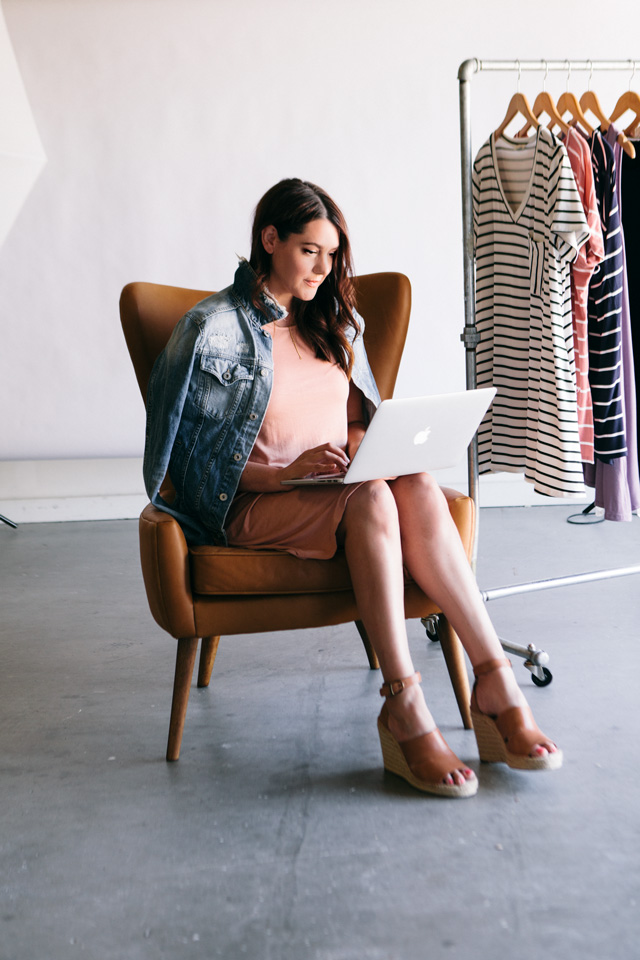 At the time, I had no idea style blogging or Kendi Everyday would be be anything other than a hobby I had, a secret one at that. I had no plans on telling my friends and family about KE, but I quickly realized you can't keep things on the internet a secret. I also had no idea that this thing I started doing — taking daily photos of the outfits I wore to my 9 to 5, would span into a very colorful ten year career. I would blush quietly any time someone at work told me that my outfit was cute, but when I posted it on my blog I felt like I had a community that I'd never had before and I came alive. Blogging for me was love at first sight.
But I never set out to be a blogger, in fact that wasn't a career when I started and instead I had big dreams of owning my own boutique. After being able to take my blog more seriously and turn it into my full time job, this transition allowed me to open my own boutique in 2011. We opened our first store, bloom, in 2011. It was one of the best days of my life. Everything I thought I would feel, I felt, multiplied by 100. I'll never forget working late the night before, tearing down the brown paper on the windows to reveal our brand new store. I'll never forget our first customer, our first sale, everything was magical. This is when I knew entrepreneurship was just in my blood. There is no feeling like creating something on your own that makes you feel completely alive.
We ended up closing our brick & mortar store in 2016. We knew some changes were coming to the retail environment (online only) and our family (miss Gemma Rose) and we knew that our best move was to close our first love, our brick and mortar store. In 2018, we opened Everyday & Co, an online boutique that offers styles under $6o perfect for your everyday. We have a warehouse and this is where Bryan and I office out of daily. We call it KE headquarters. As two people who have worked in an office, a retail store, from our home, we realized that we need space to work outside of the house. So if you ever wonder where our day starts, it's here.  From here, I am blogging, modeling, and packing online orders daily.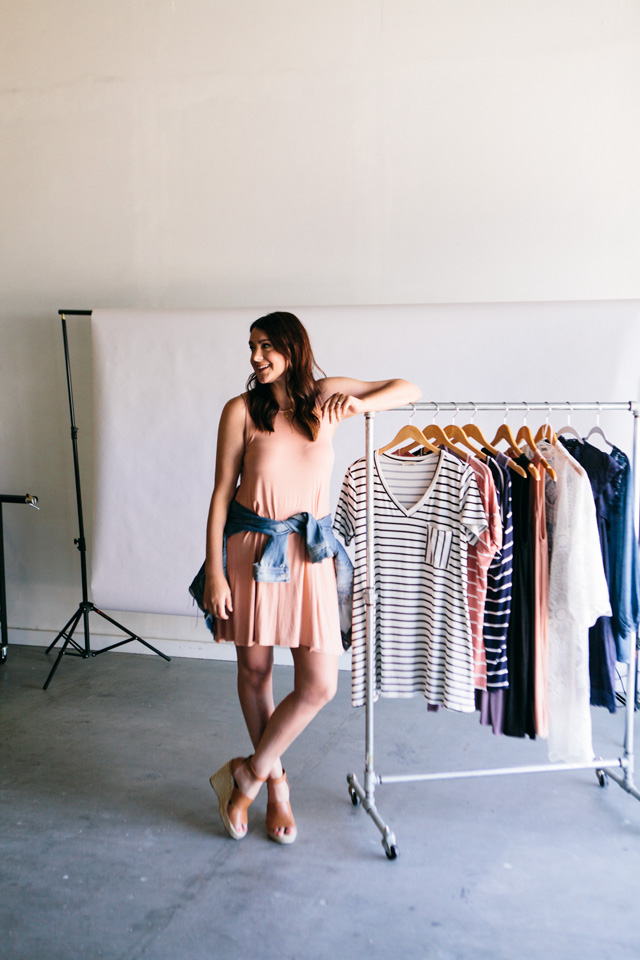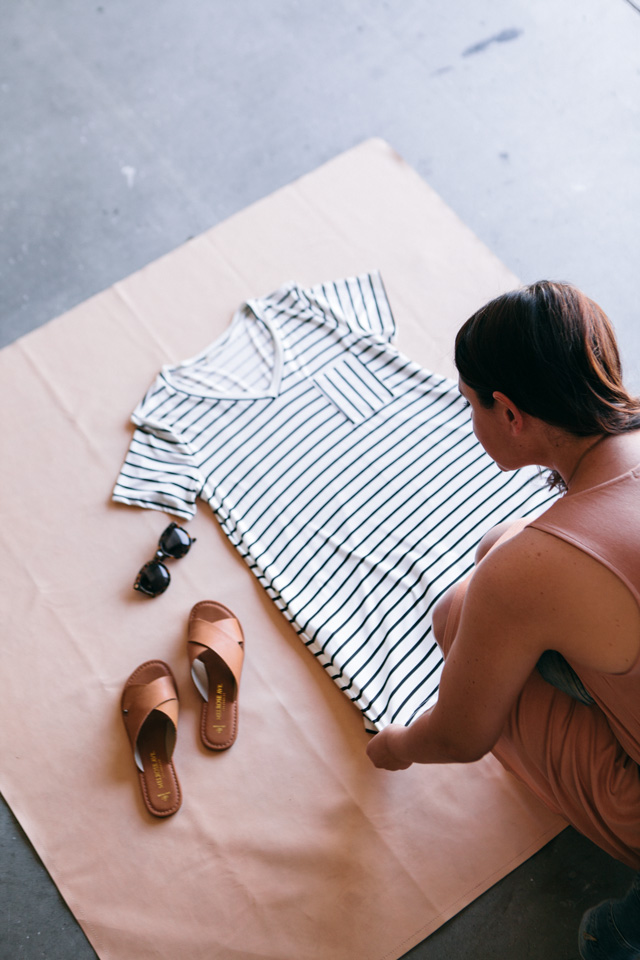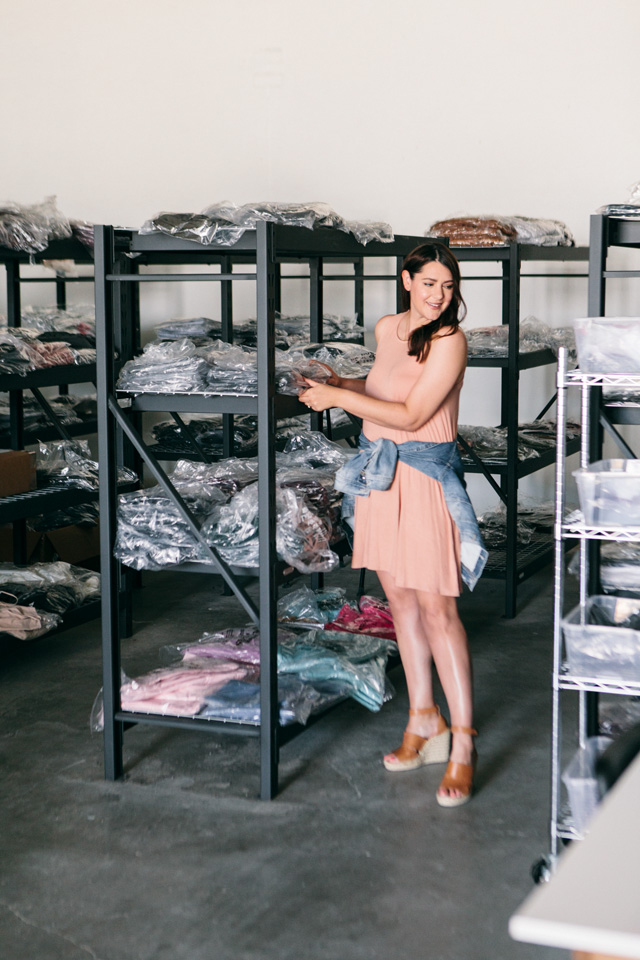 I know that I'm not the only person out there who feels that same energy from owning their own business, brand or maybe even an idea that you just KNOW is something special. So that's why I'm SO excited to be partnering QVC & HSN for their Next Big Thing! Innovators and inventors are invited to apply with their great fashion, jewelry, or beauty idea or invention to be created and sold by QVC & HSN!
Here's how you can be apart of the next BIG Fashion, Jewelry, Accessories, Beauty brands for QVC & HSN that will launch before the end of 2019!
If you have a BIG idea for fashion, jewelry, accessories or beauty you can submit your idea from now until July 12th, 2019. Applicants will need to submit their form, as well as a video, telling QVC & HSN about their story, the product, and why do they believe it is right for their customer. Buyers for QVC & HSN will review submissions and decide who will move on to the next round!
The next round will include an invite to one of four locations: West Chester, PA, Seattle, WA, New York, NY or St. Petersburg, FL to be presented to a panel of judges. All entries must at least have a prototype to present to the panel. Any brands / product that are picked to move to the next round will be matched with a mentor to help them prep for selling on QVC & HSN! So if you have a big idea (and I know you do) you can submit here!
Just be sure to mention me at least once in your success story, okay?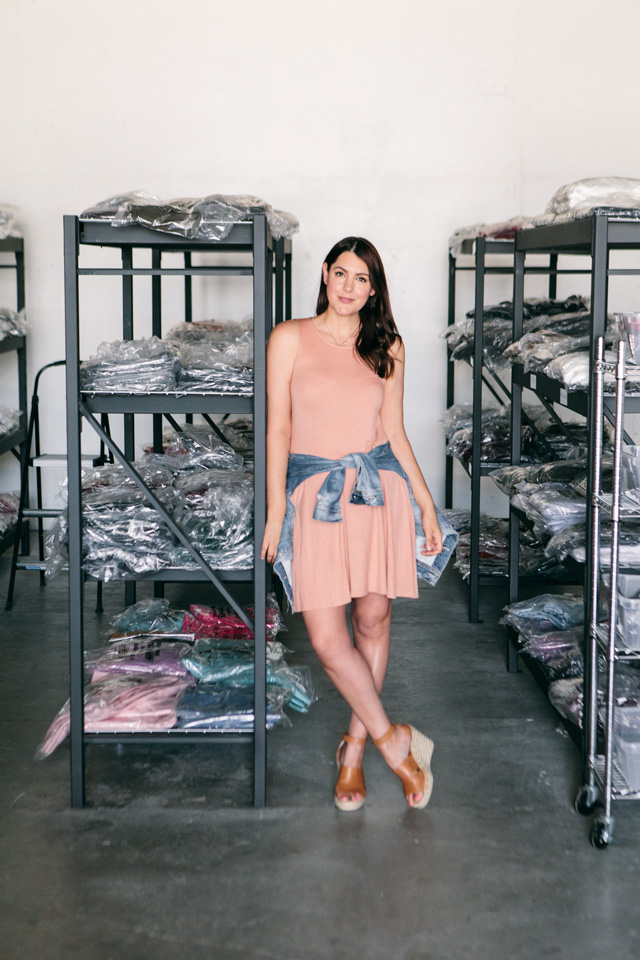 ---
Special thank you to QVC & HSN for caring about inventors, entrepreneurs, innovators and all around risk-takers with this campaign!