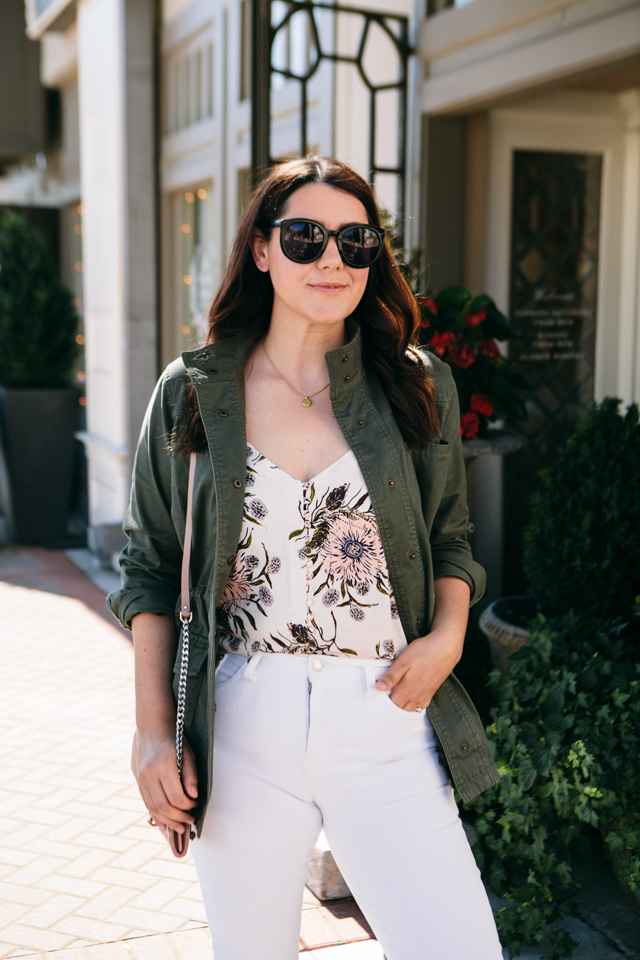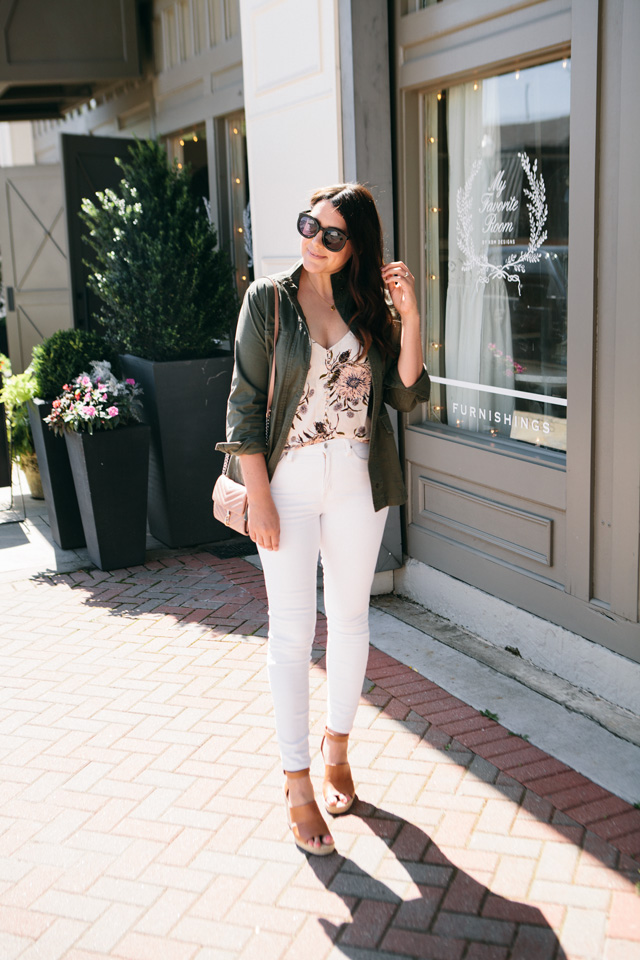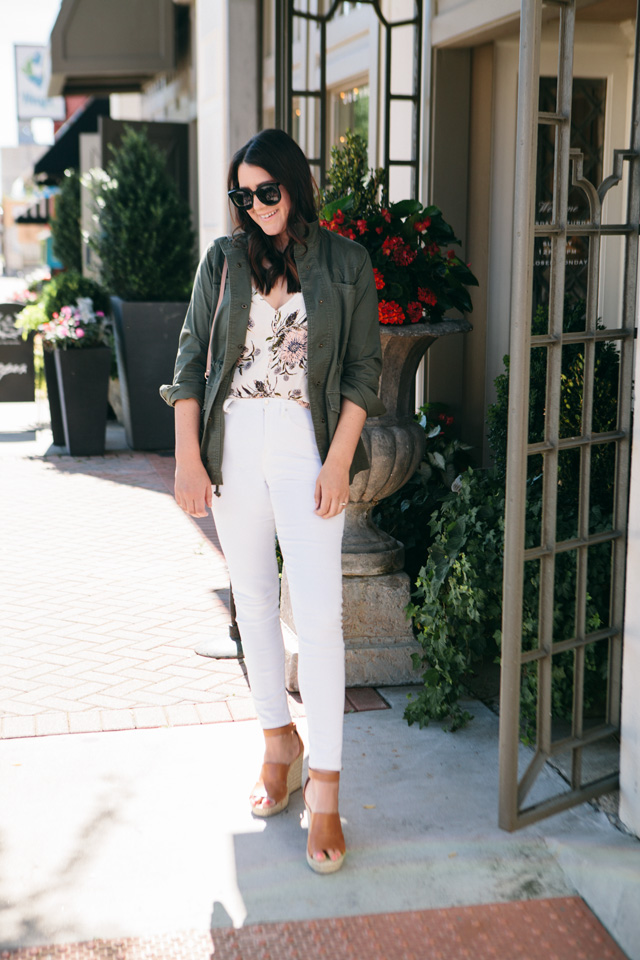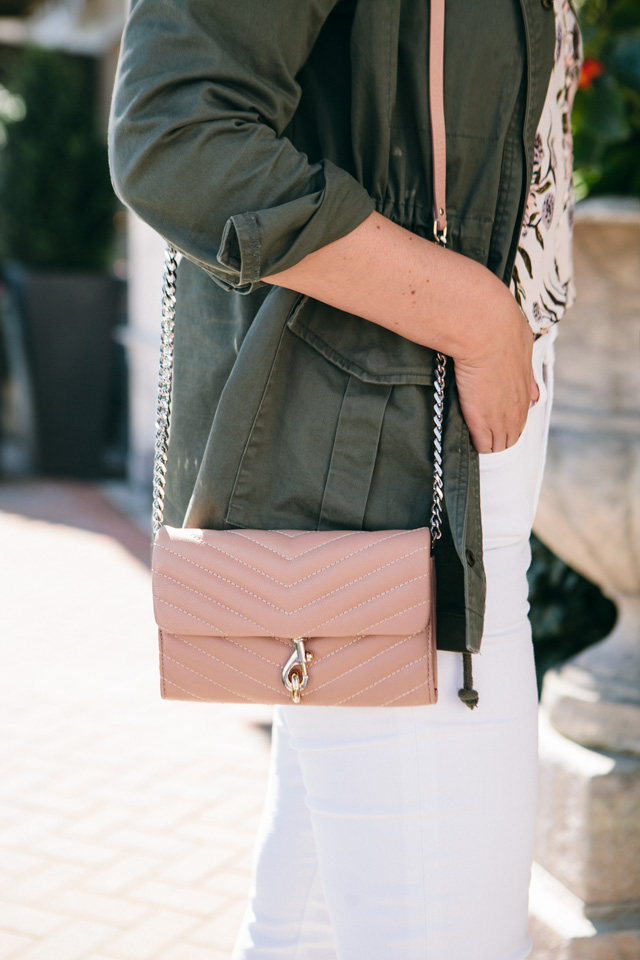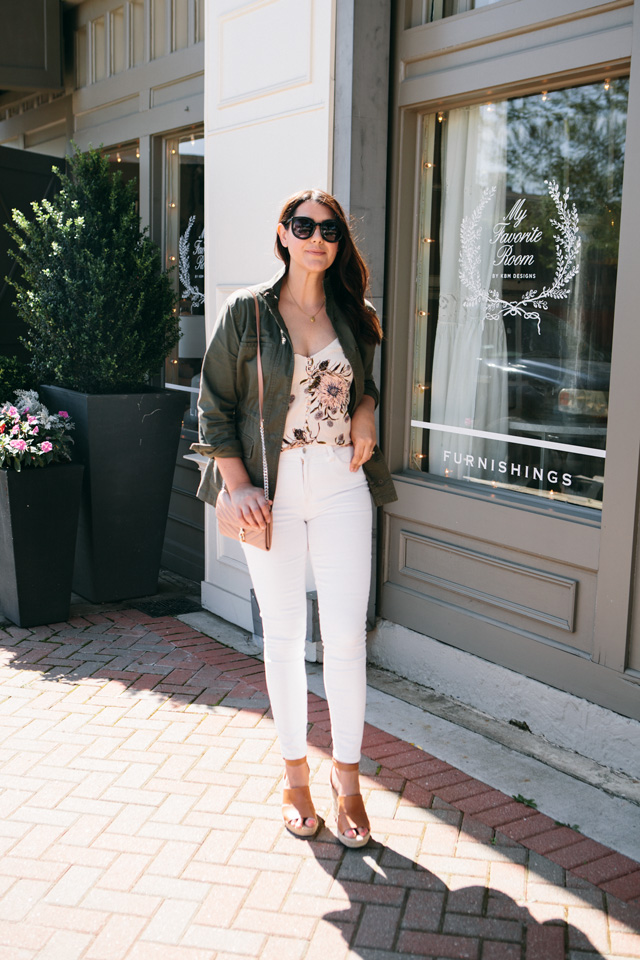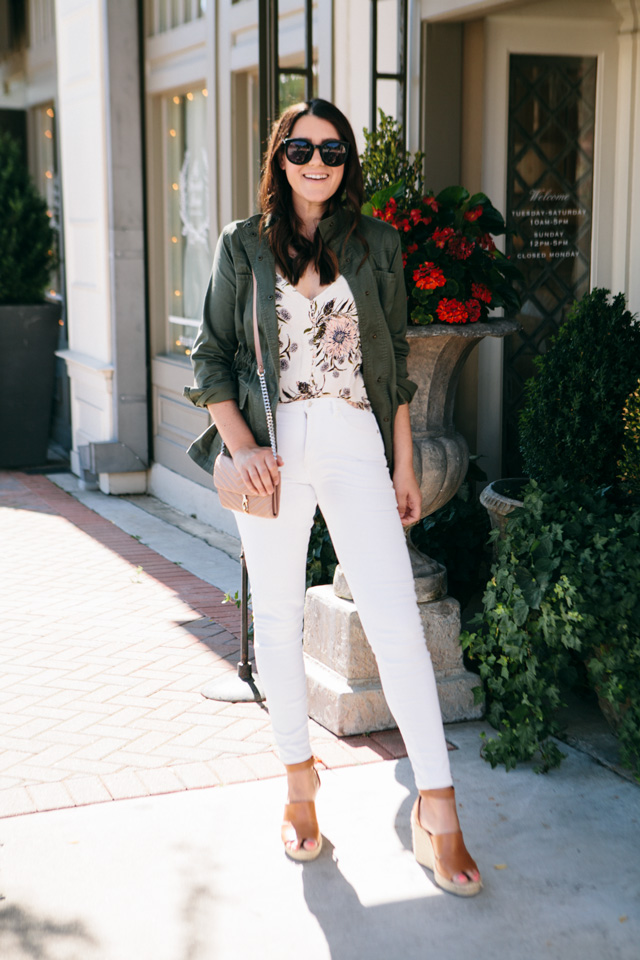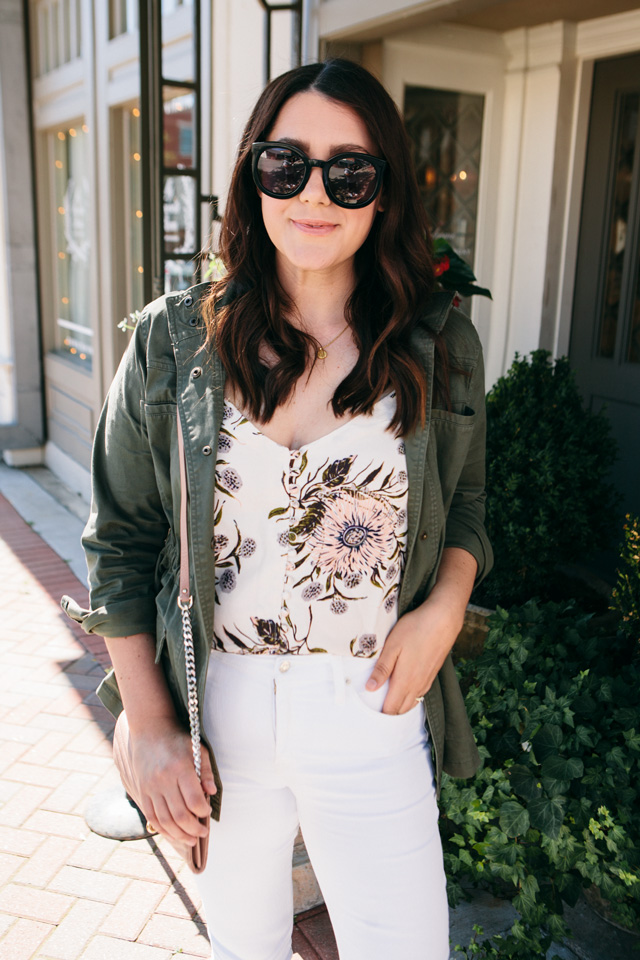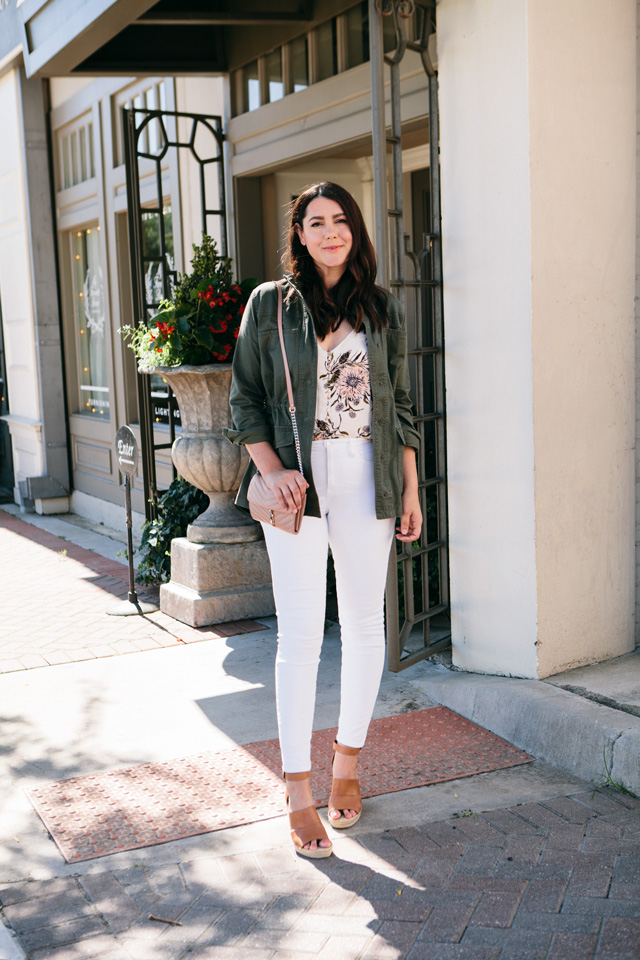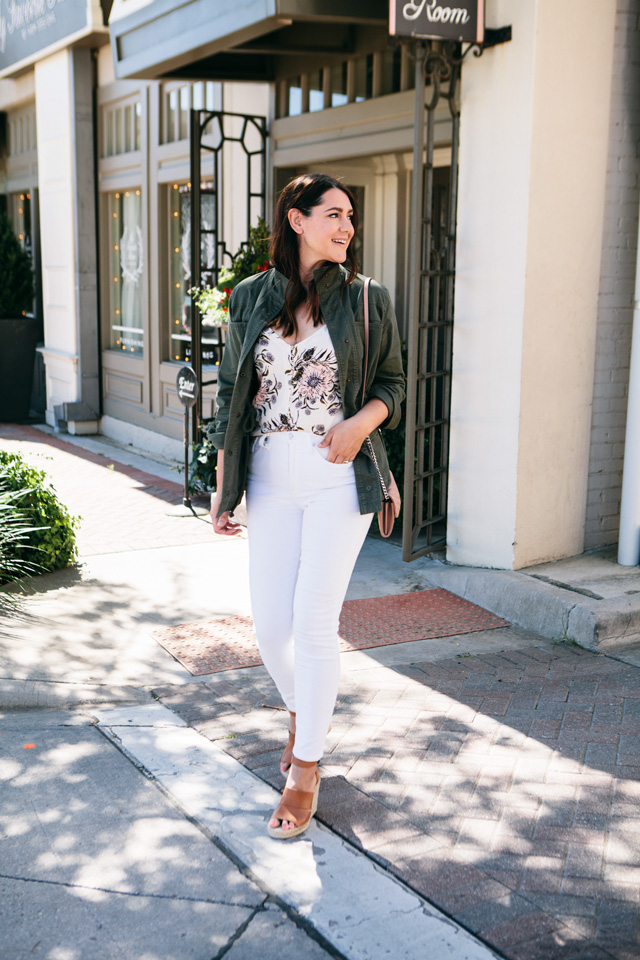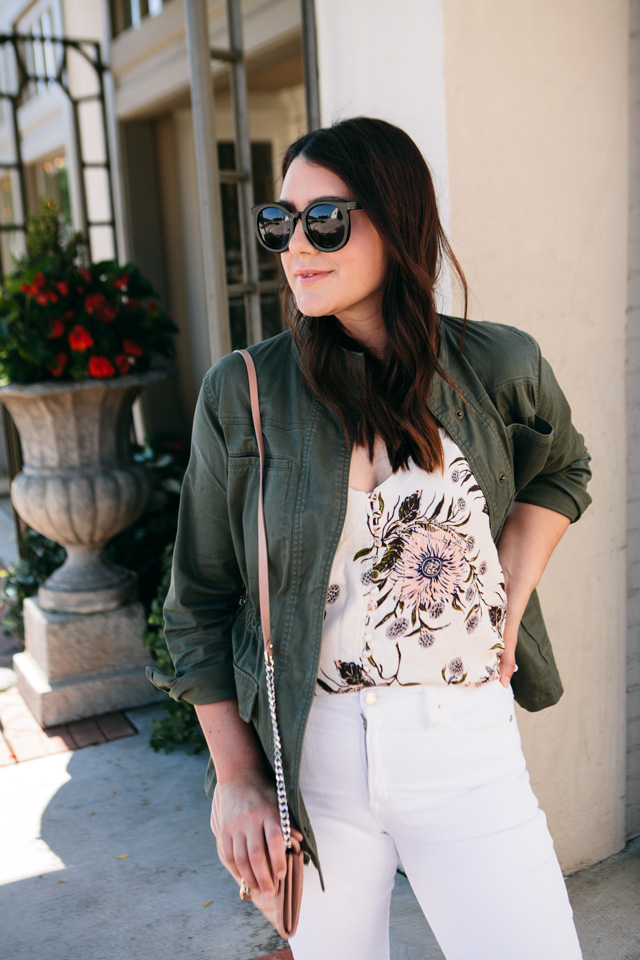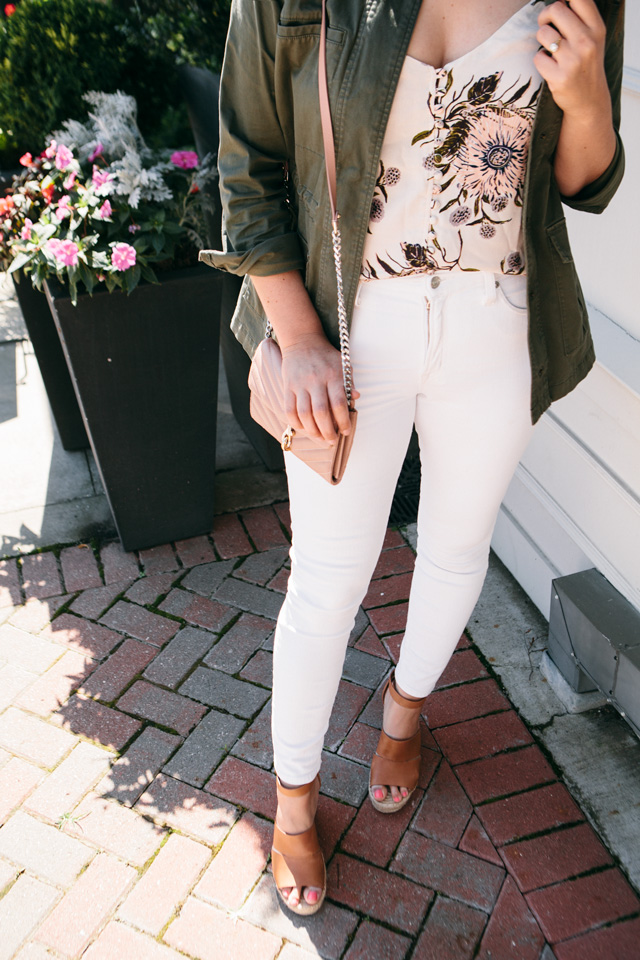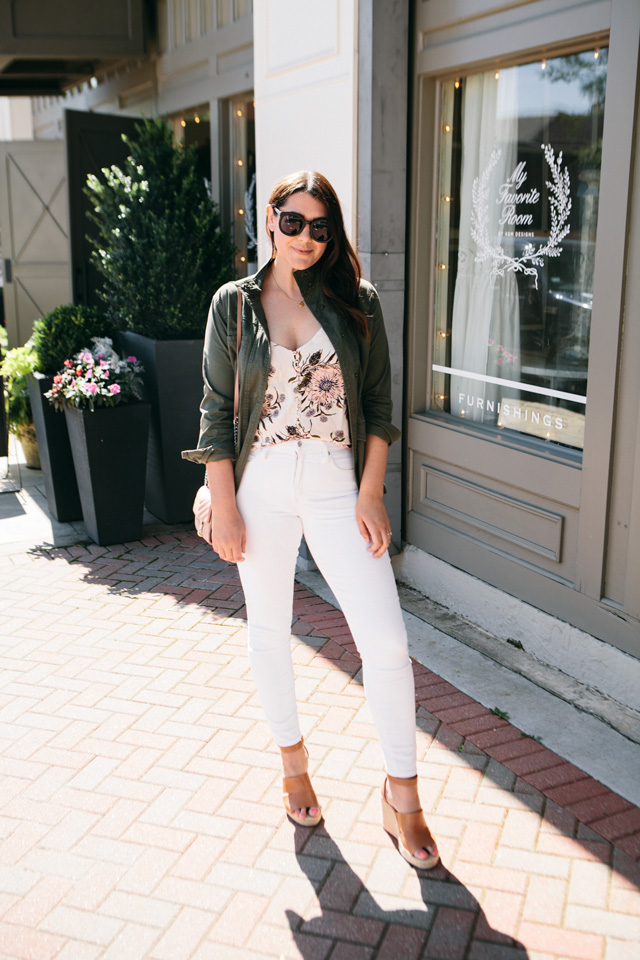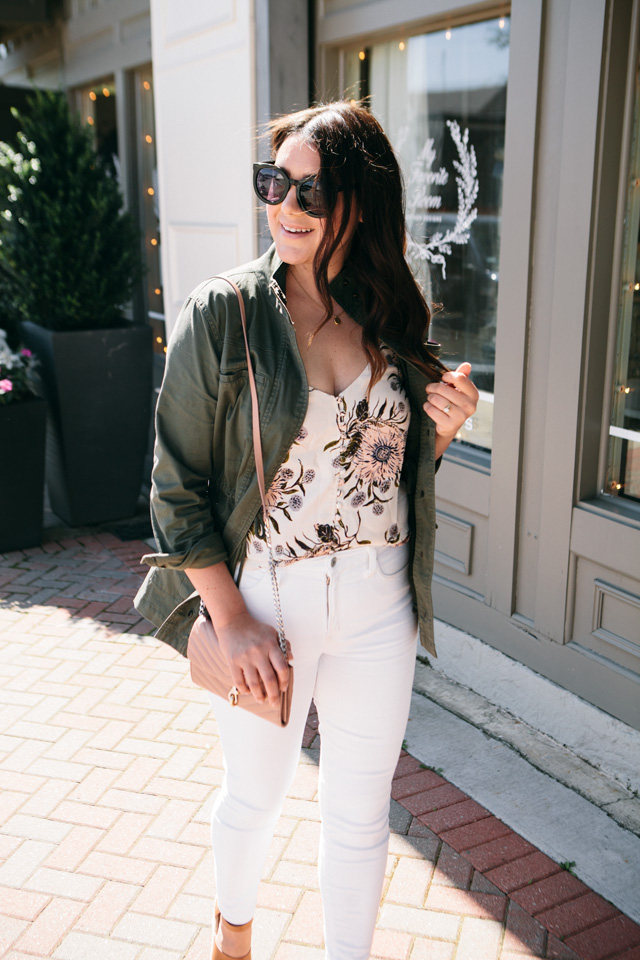 Remember when I said last week that we were having a cool summer? Well, that is when these photos were taken. Today…not so much. Today is warm and I'm in a dress, no jacket. Our A/C always went out at the warehouse so I am definitely feeling the heat as I write this. I'm trying to conjure up how nice it felt last week but that memory is fading quicker than I'd prefer. It's two days into the summer heat and I'm already nostalgic for spring. (Personal temperature preferences aside, I just really like wearing a third piece like a jacket. It makes for the most complete outfits.)
You can find my favorite jacket here!
These jeans have been around for years and are my absolute favorite white jeans. I flirted a little bit with these button-front ones from Madewell this spring (my mom lets me borrow them!) but these J.Crew jeans have been tried and true since 2016. They are the 9-inch high rise jeans and fit true to size. They are pretty high waisted but I love them and they are the right amount of stretch and no sheerness! See? The perfect white denim. You can find them here! And 30% off today!
Bad news: this camisole sold out :/ I tried my best to find things that were fully stocked but this one just flew out the door. (It may come back in though! I'll check it daily and let you know ASAP if it does!) I've rounded up a few that would work with this look below! This Reiss silk camisole is the most similar I could find. (Reiss is a British brand, think Club Monaco but British!) Or if you love this print, there is a beautiful dress in the same pretty floral print! You can find the dress (in full stock) here.
Here are some camisole alternatives:

Remix countdown: Outfit #7 in the books!