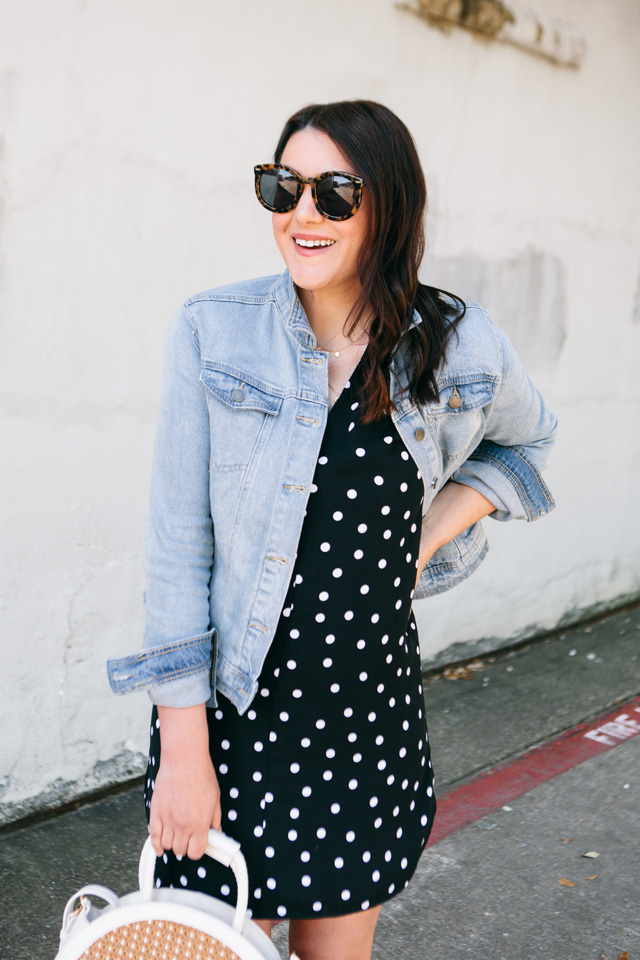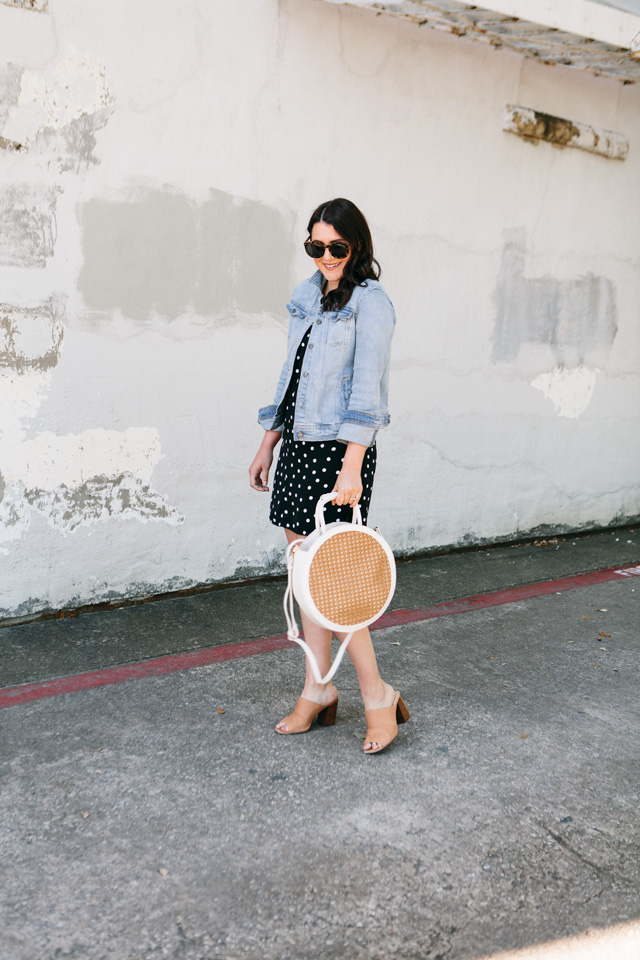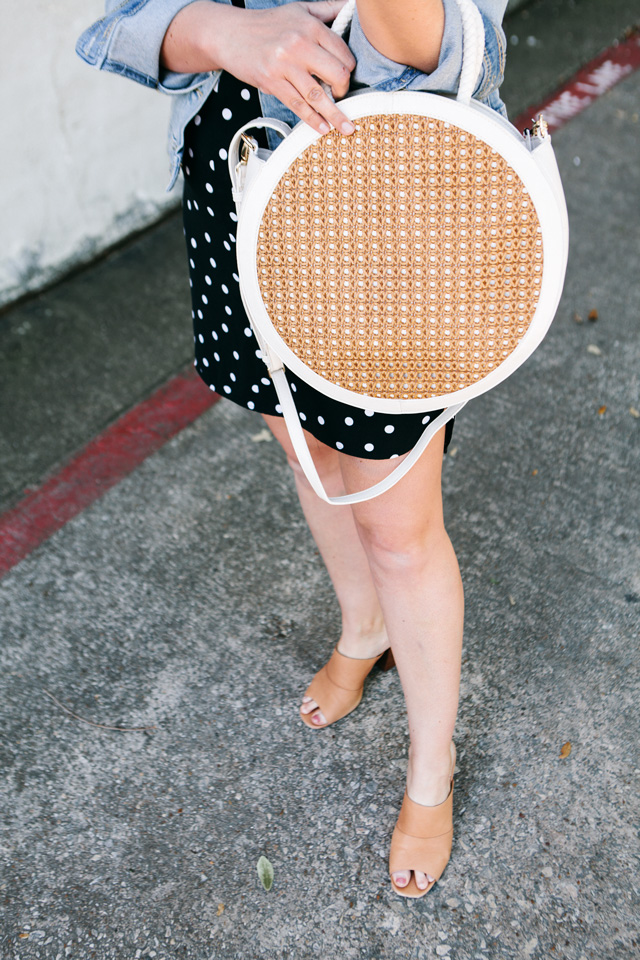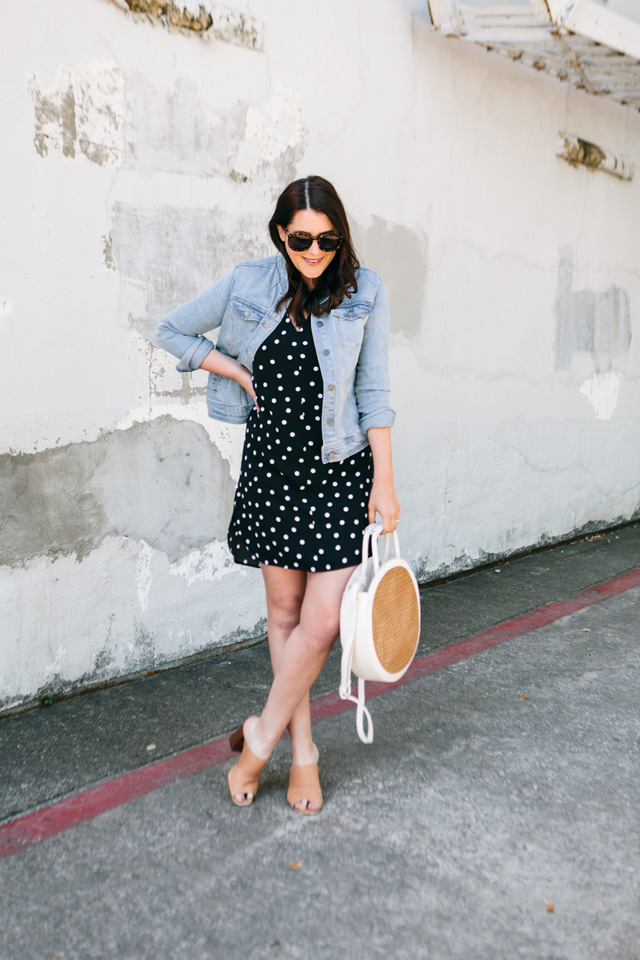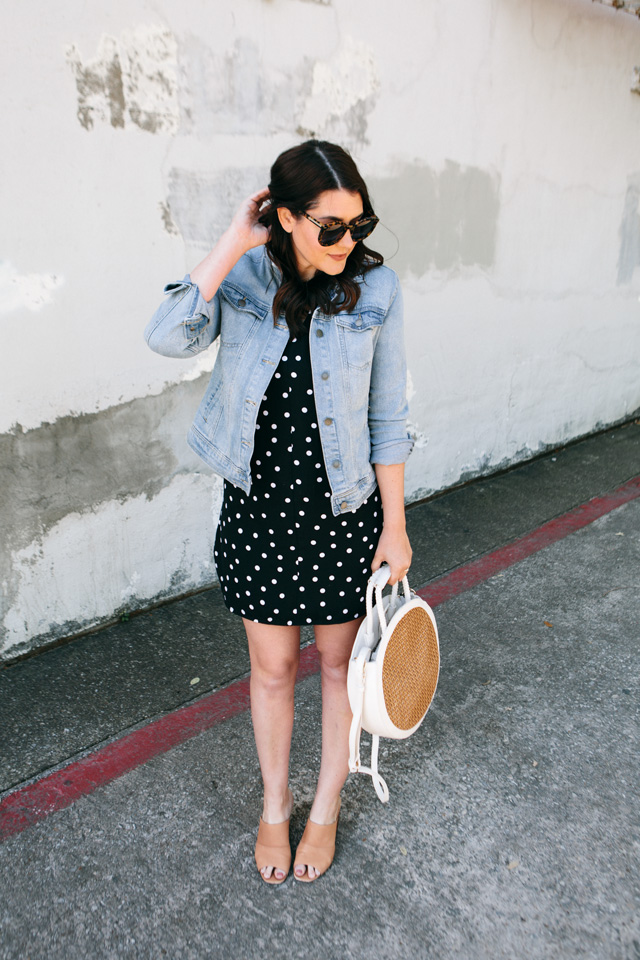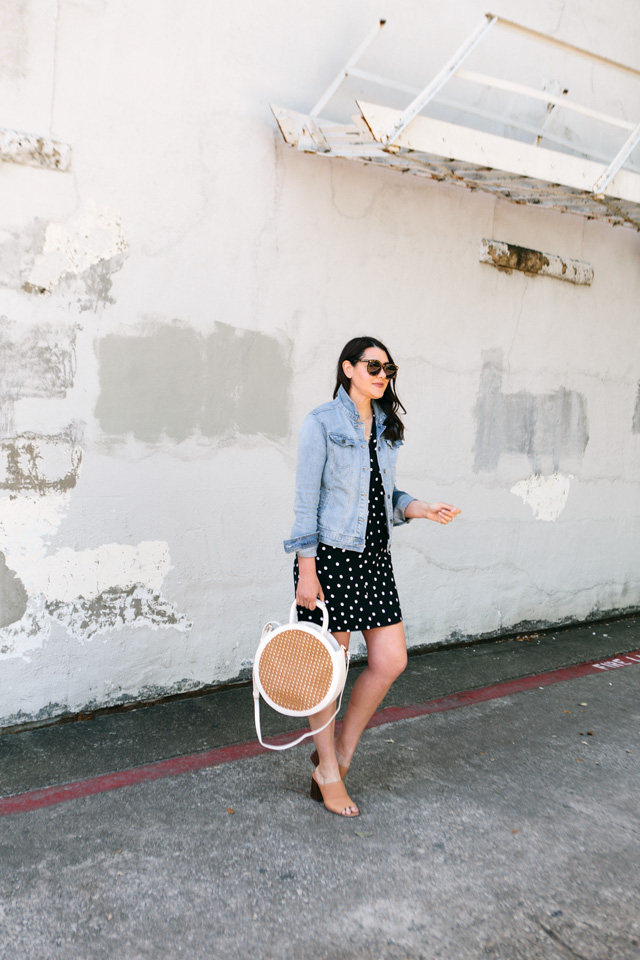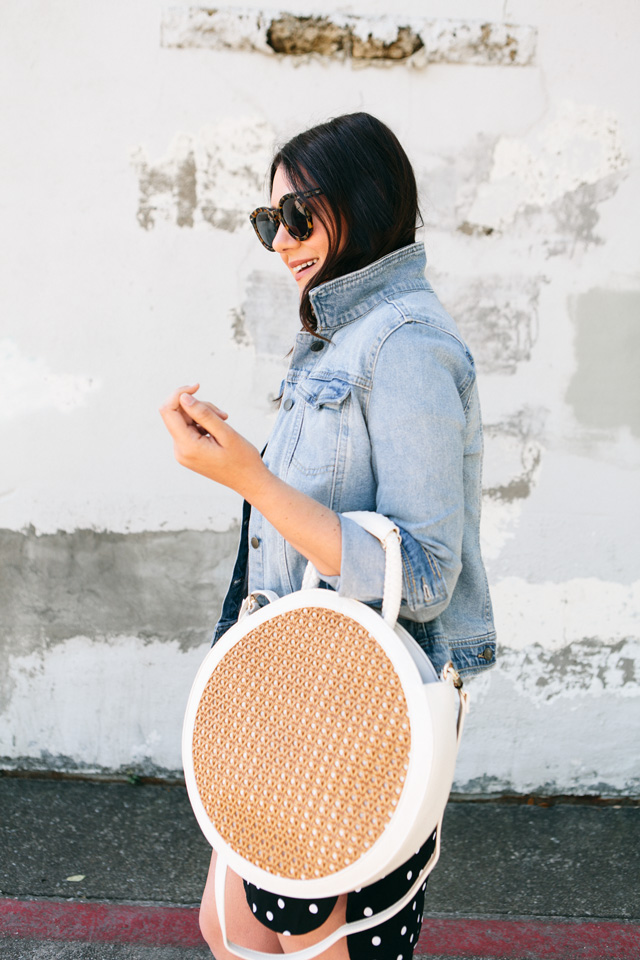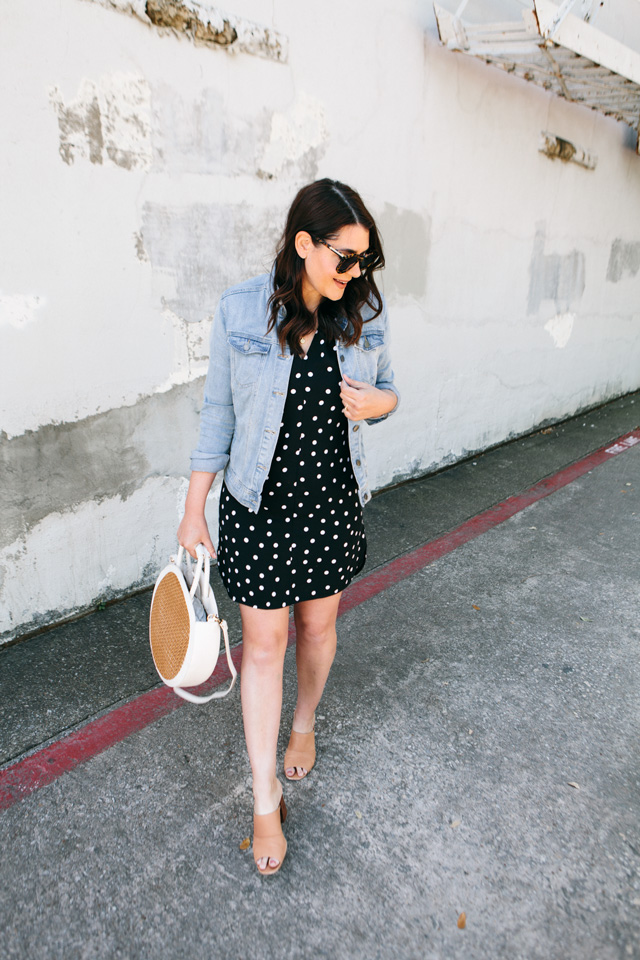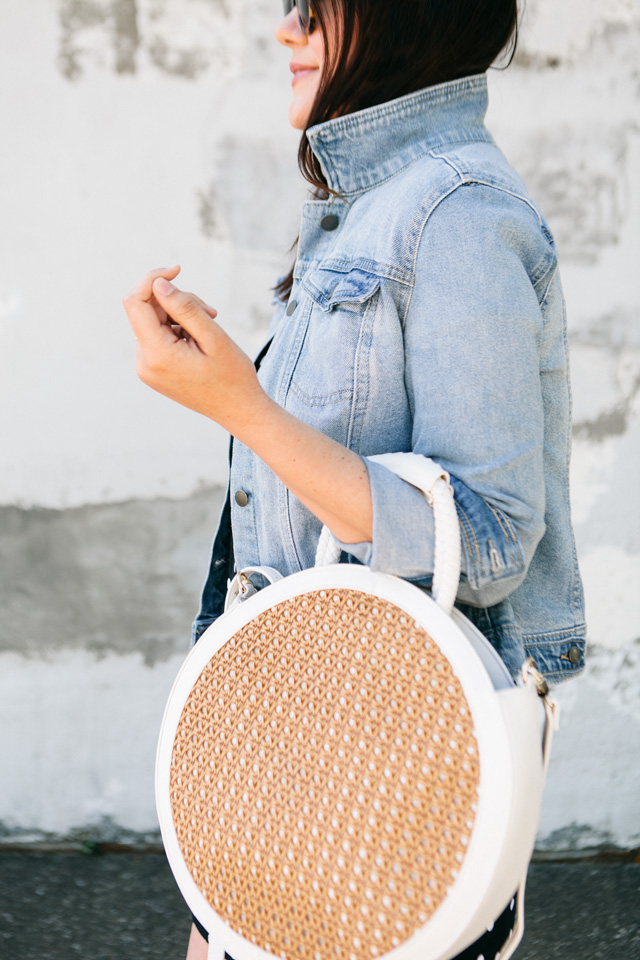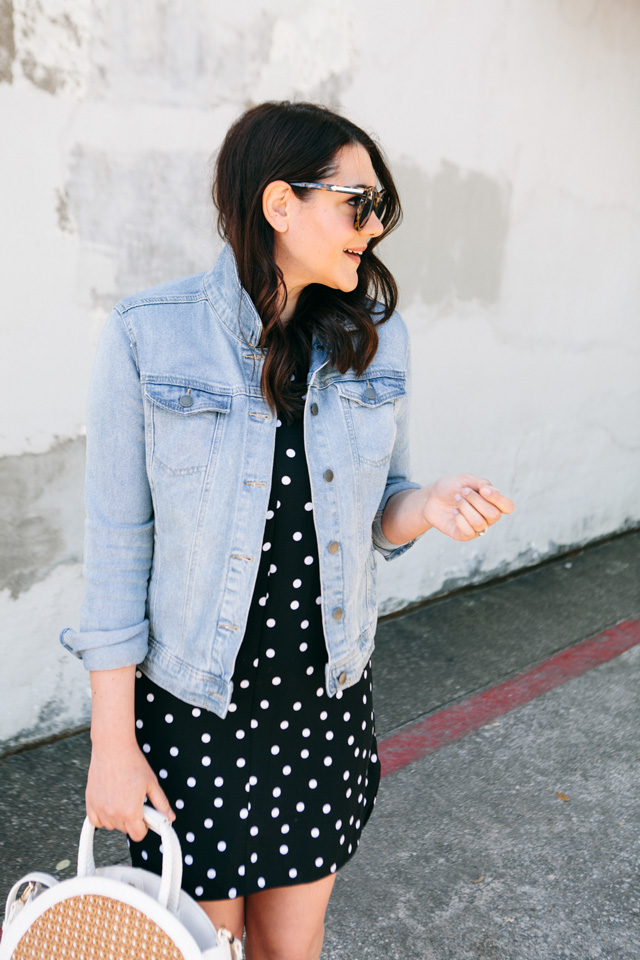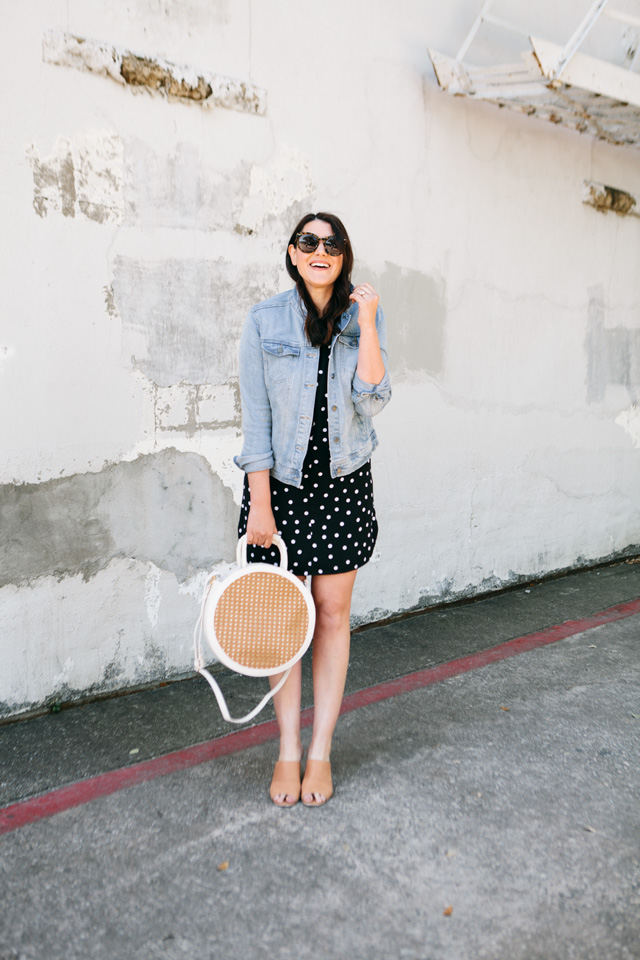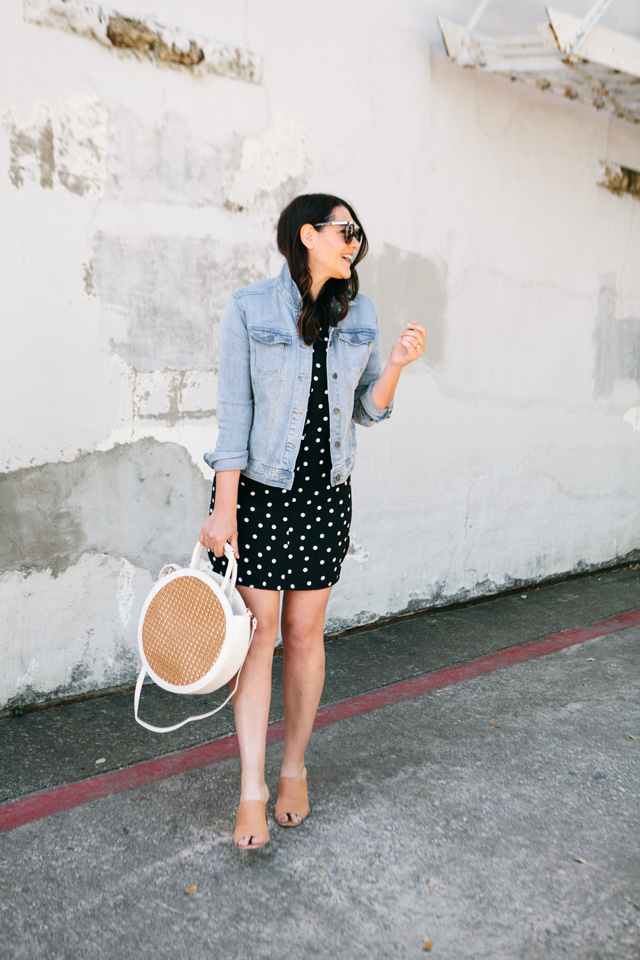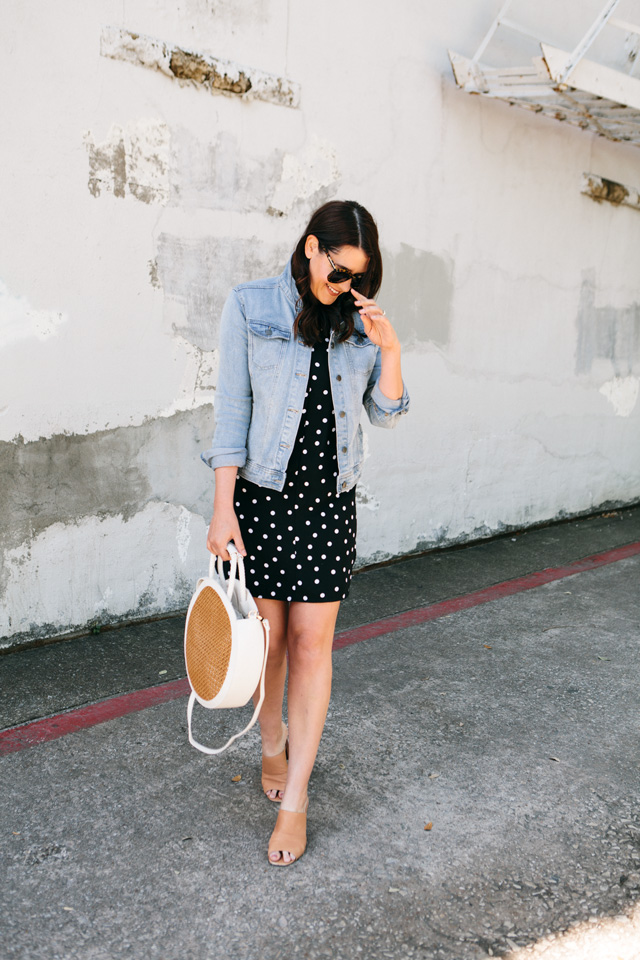 That last photo sequence is Bryan making me laugh. This location is technically an alleyway and car after car had passed us by, and we had to jump out of the way each time. After about the 10th time of jumping out the way and getting readjusted, we just had to laugh. If posing while dodging cars in alleyways for 10 years is a skill, I've mastered it.
Let's talk about this $20 polka dot dress and let's talk about my feelings about Target, shall we? It's from Target, my newest oldest fling. I bid Target adieu a few years ago for a few reasons: 1) I felt like I was only shopping in the junior's section and being in my late 20s, I wanted to upgrade my wardrobe and 2) I didn't feel like the quality was there for what I was looking for. I kind of put Target on the backburner for clothing and I literally have not looked for clothing there for years. I leave a large section of the store alone because I kind of swore it off for clothing. I still pop in for everything else; I mean I go there at least once a week, if not twice. (One trip is for milk for the baby, the second trip is for me. You feel me?) So when I started doing IG try-on hauls, I asked you guys where you wanted to see next and I got an overwhelming request for Target. I was not only instantly intrigued but excited that you guys were excited about Target! My first try-on there I was not only shocked but ecstatic by what I found. (Remember this gorgeous skirt??) I went back last week and did an IG try-on again and found a few other lovely things, as well! Including this $20 polka dot dress, you read that right — $20 polka dot dress. That was actually why I ended up buying this one because I had made my selections but then I thought I needed to edit what I was going to buy. (I go through two rounds of edits when I shop, how about you?) This dress almost got cut and I saw it was on sale for $20 and it stayed. 🙂
I am so glad I decided to keep it because it's a darling dress and works so well with my new tote. This might be the most random purse I've bought in a while, but damn it if it's not the cutest thing. I saw it all over the rewardStyle conference a few weekends ago, which made me feel comforted in the fact that I'm not the only human who is a sucker for a cute purse. You can find this tote here!
As far as fit goes, this dress fit a bit more fitted on my hips but I stayed true to size. If you want it to fit loosely, like on the model, I would size up one. But I found my true to size to fit just fine, just not as loose. The jacket fits true to size, but I sized up for a 'boyfriend' fit. You can find the dress here and my jacket here.
Side note: do you guys follow my stories for the try-ons? Is this something that you would like me to also post on here? Let me know!