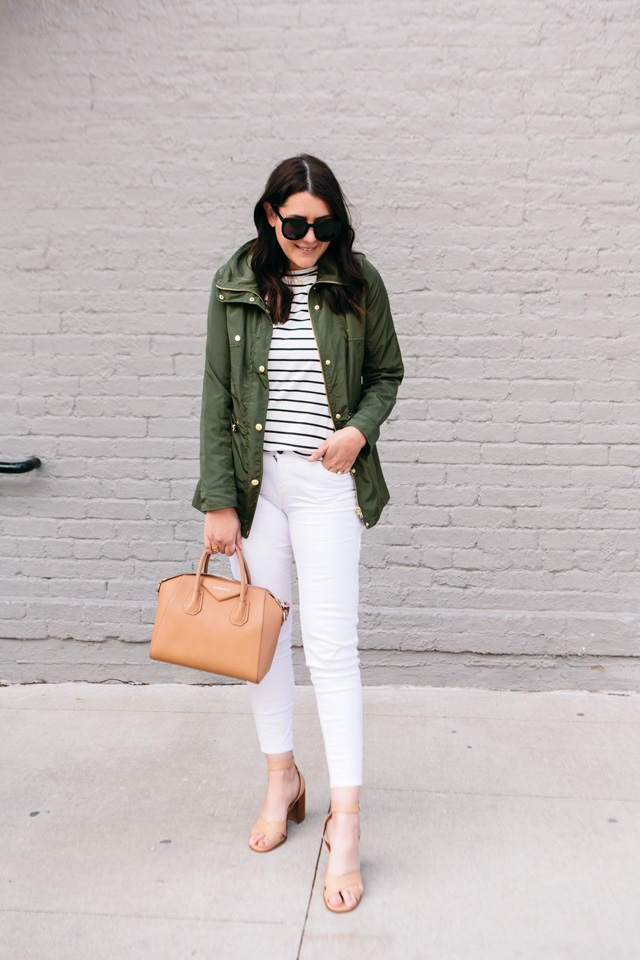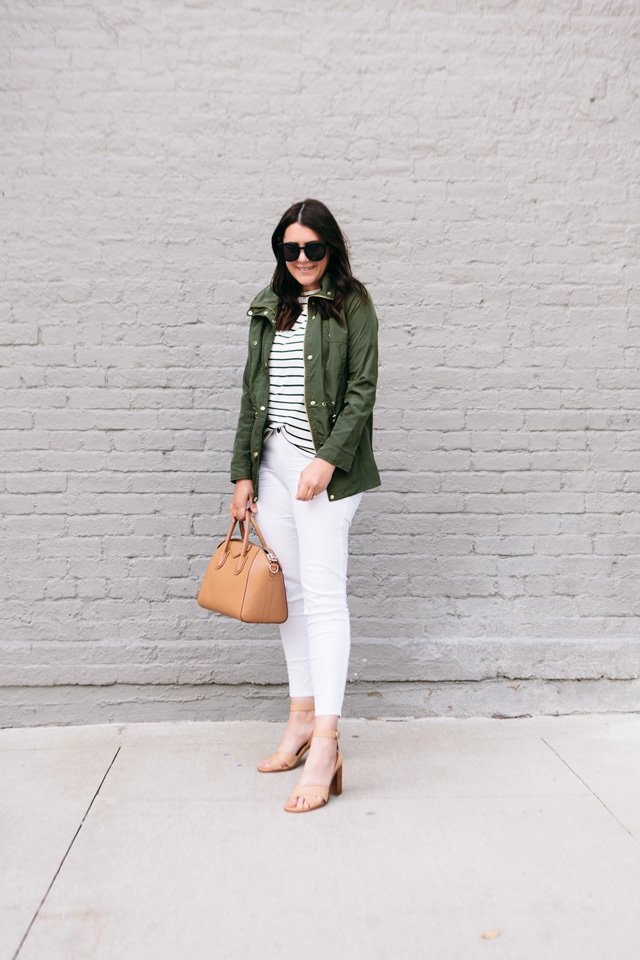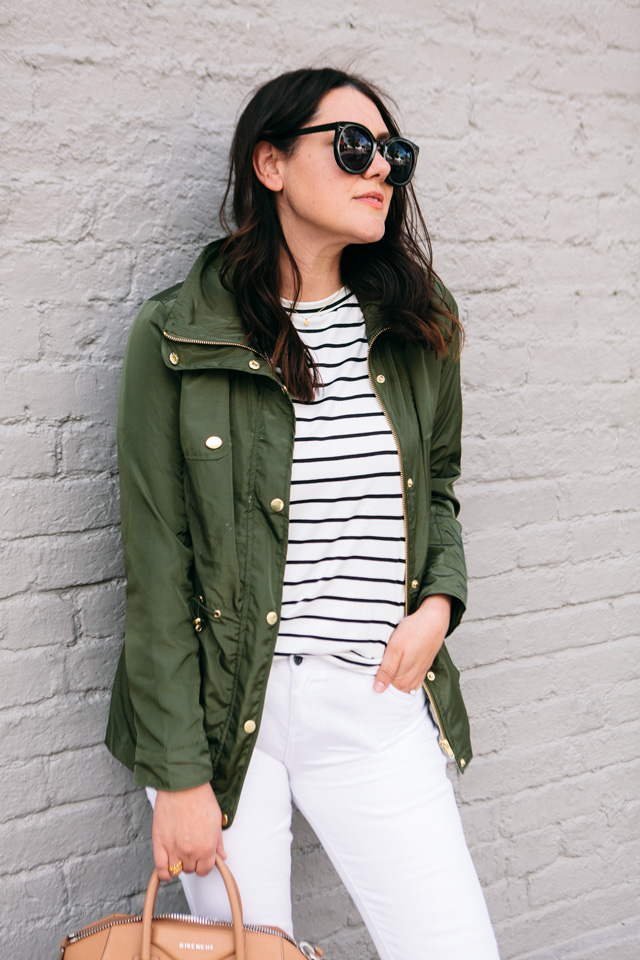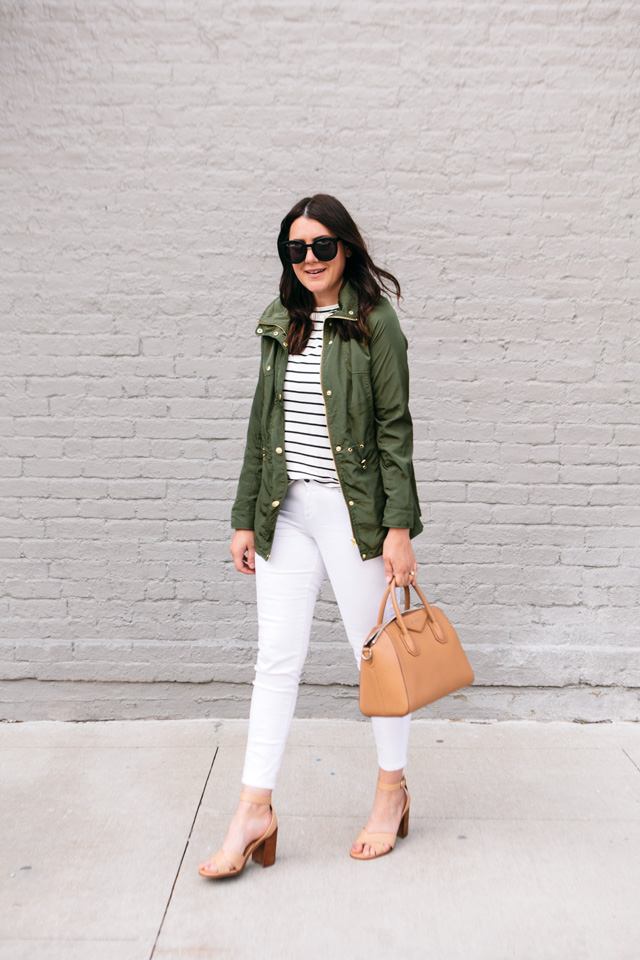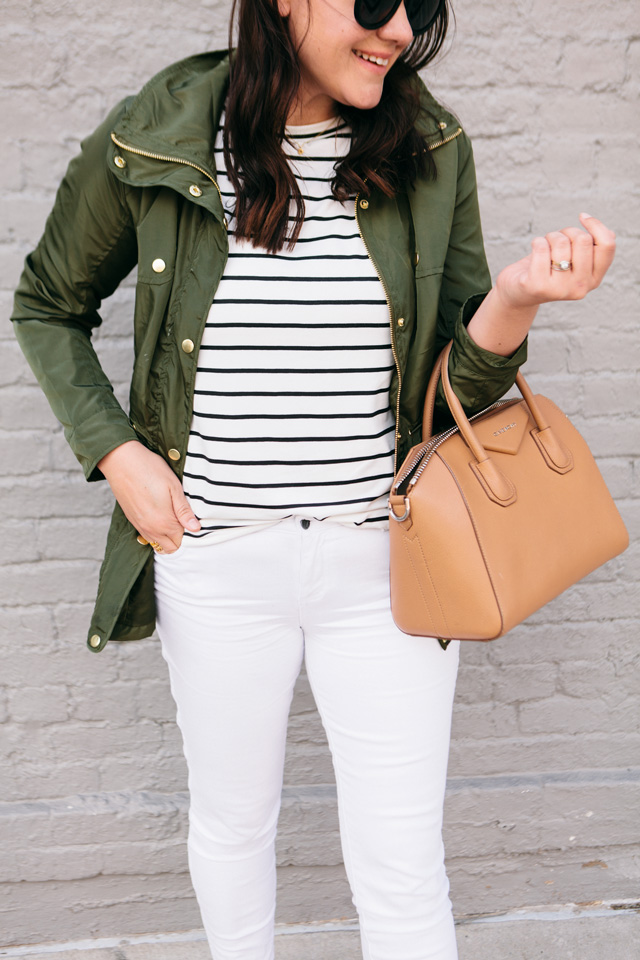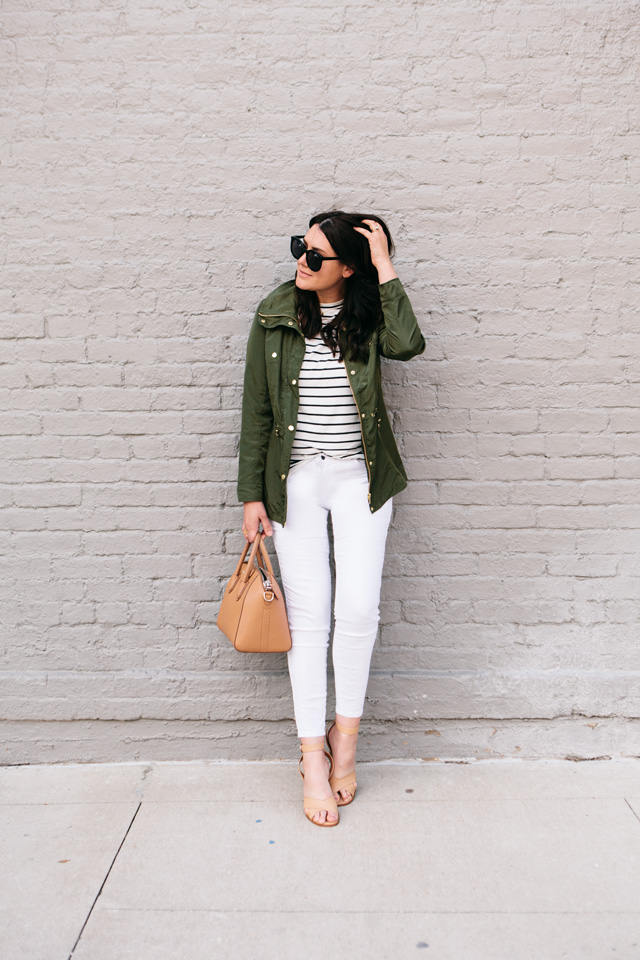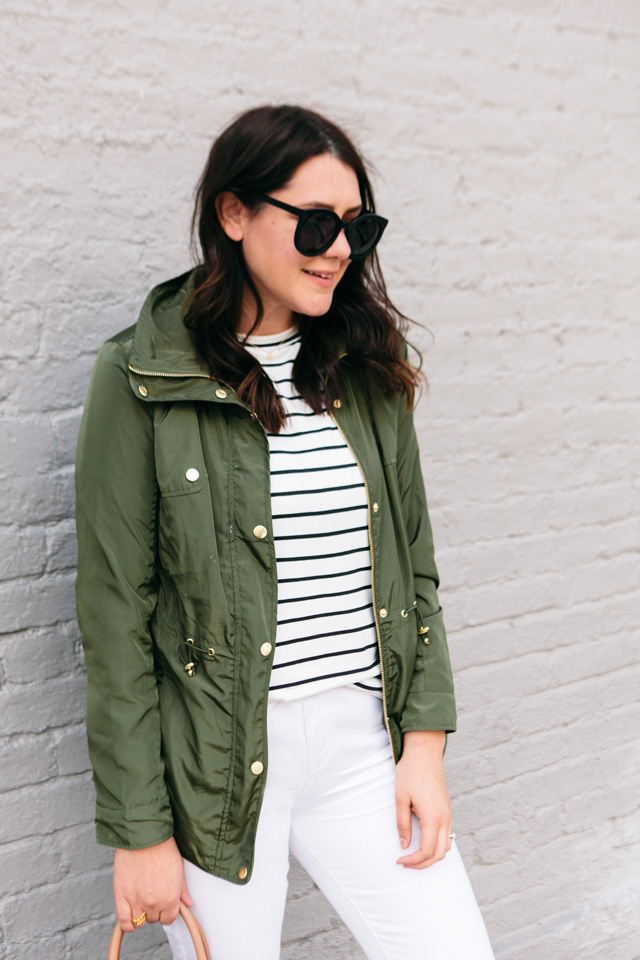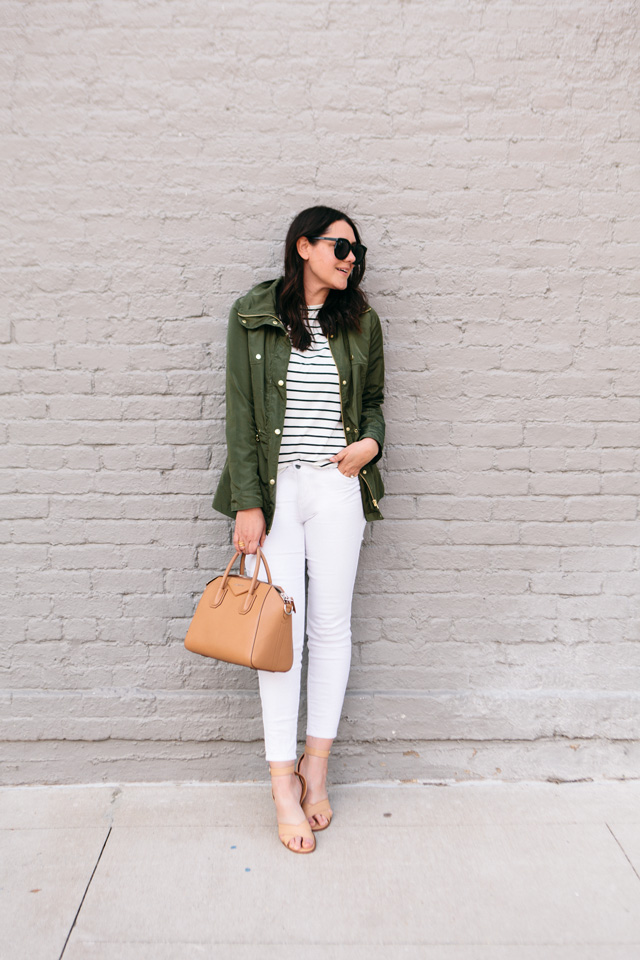 Let's just cut to the chase (side note — what a weird phrase): This jacket is under $20. I mean I said it in the title and here I am saying it again. I can not even believe that this jacket is not even $20. I didn't expect it to be the quality that it is, but lo and behold it's a nice jacket, ya'll. So it's a lightweight anorak, so think spring days where you need just a little something extra but definitely not a coat. Think windbreaker meets anorak and you've got it. It's fully lined and it fits true to size! I am in the medium. (PS: this color is most true on the blog versus the website and model. It's more of this vibrant green than what shows online.) I also think that this jacket can be worn with an activewear look as well because the fabric lends to a more casual vibe. I'll try it out this weekend and let you know!
You can find this jacket in four colors here!
I paired this jacket with what I think is a simple, no brainer kind of outfit. My striped tee from Everyday & Co and my white denim just complete this jacket's classic look. (Is it weird that I'm wishing it was this pair of white jeans instead?? Maybe I should borrow them from my mom again. And by borrow, I mean steal forever. Sorry, mom.) I just don't think you can go wrong with a classic look like this. Every bit of this outfit is a classic piece from the striped tee to the white jeans and nude accessories. If you don't have an outfit like this in your closet, get one ASAP. It's my go-to on days when I don't know what else to wear.
You can find my $30 tee here!  (PS: It's so buttery soft you'll never want to take it off. I wish all tees were this material.)