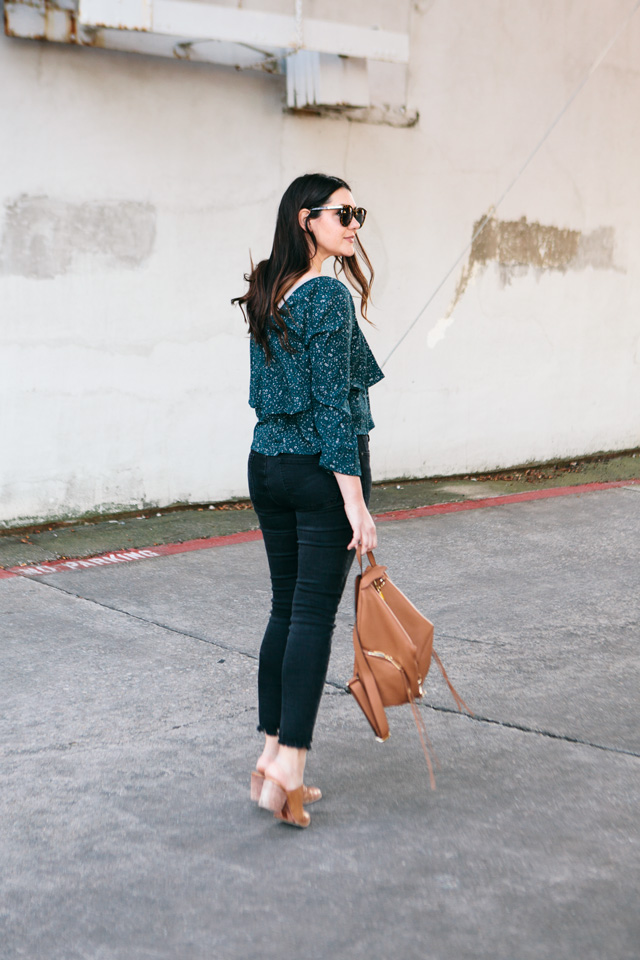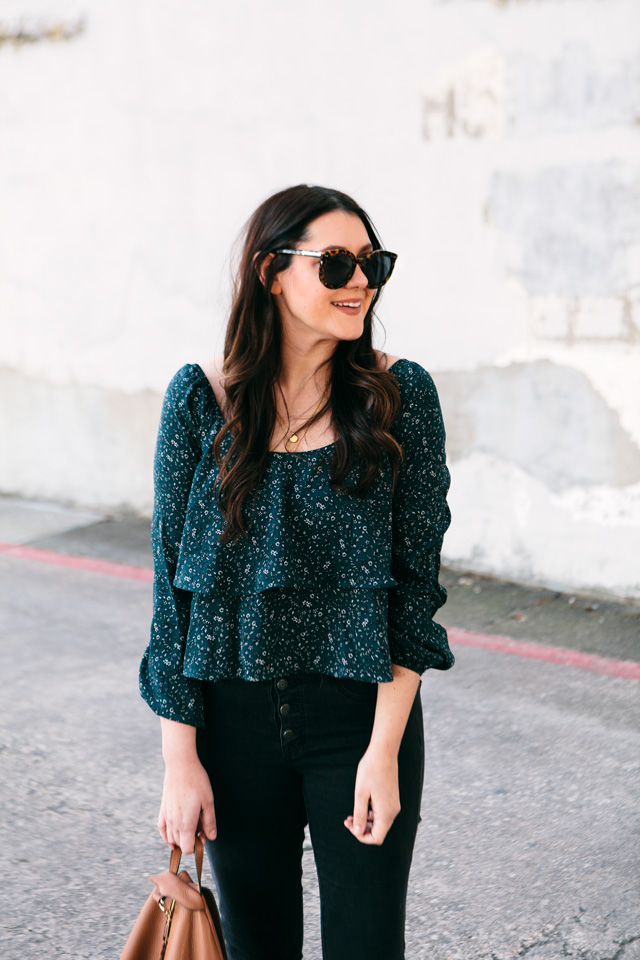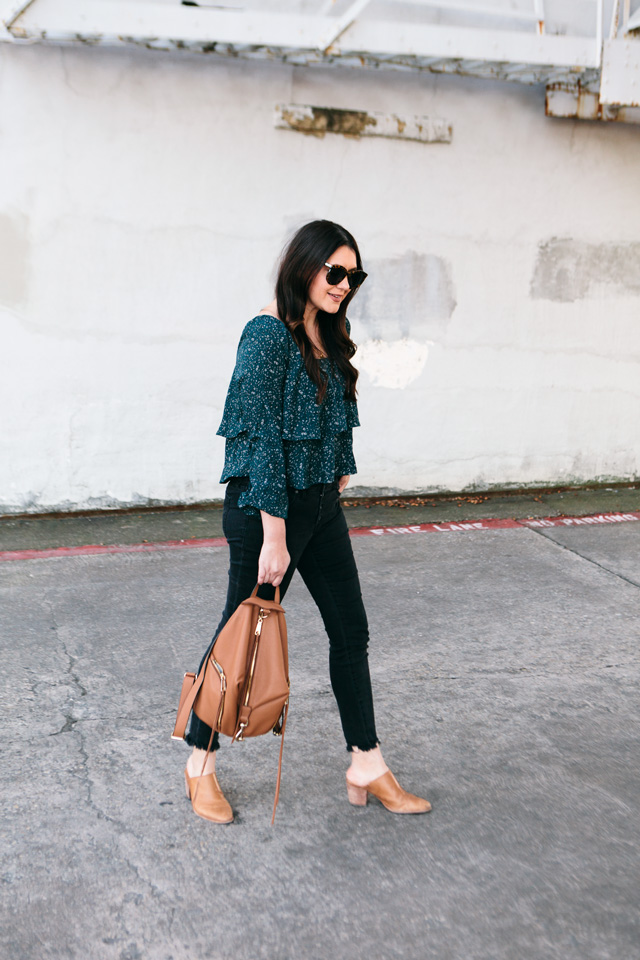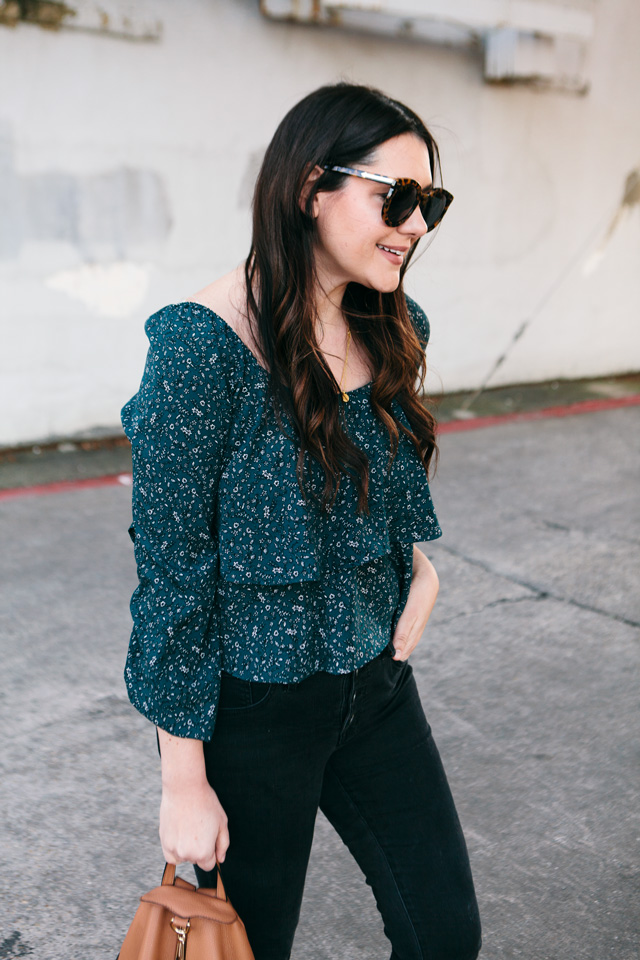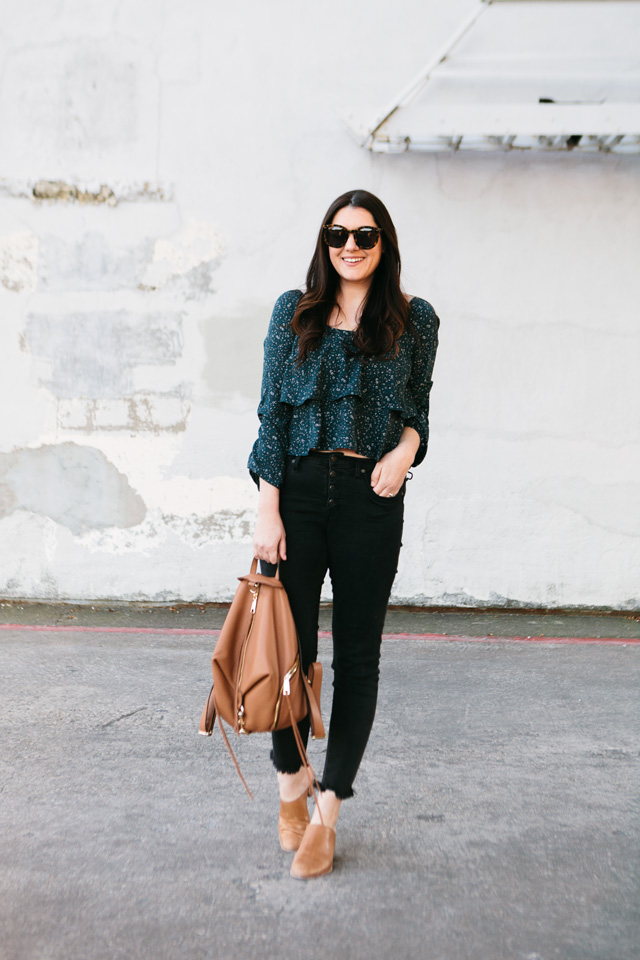 A huge thank you from the bottom of my heart for the responses yesterday! I'm going to go back and respond to them all but for now, just know your words have been read and have made me tear up at times. I appreciate you guys more than I probably say, but your kindness is not taken for granted I promise. It's fun to hear that a lot of you guys have been around for years. Sometimes I feel like I'm talking to the wind when I write my blog, which is a lot of ways is nice because I will just say whatever I want, but in some ways, I do wonder if anyone is reading. And now I know for sure 🙂 Thank you for being friends, even though many of you I've only met through words.
We have had the strangest wave of spring-like weather this week. This is not a complaint but also not an expectation for what the rest of winter will be like. (Todays it's back to cold, grey and rainy. Blergh.) I pulled this top out because it's kind of a fall OR spring top. For fall it works with black denim but for spring it can work with blue or white denim. I would consider this outfit dressy for me these days. I love outfits like this after I've been in more casual pieces.
This top is from the Everyday Shop! It fits true to size but I sized up to a large because I have a freakishly long torso. I wouldn't suggest sizing up unless you too are long in the waist. It's kind of a looser fit anyways, so unless you're tall, keep it TTS. You can find it in two colors here!
Did you know we took these photos in about 5 minutes? We've not had childcare this week so Gemma has been along for each shoot. Gemma is happy to sit and watch for…about 5 minutes. Lol. She's also recently become obsessed with a camera and would like to hold it, please. And by please I mean give it to me now. 😉 I found a toy camera at Target and handed it to her to see if she would know the difference. Please, she knew instantly this was a toy for babies. Give her the Canon. I am glad she's interested in what we are doing; plus if she is interested in photography I know a guy who can teach her some things. I also don't want her to shy away from a camera. I think it's good to be confident when a camera comes out. I think more people should be confident in photos. Life's too short not to smile and be in a photo.