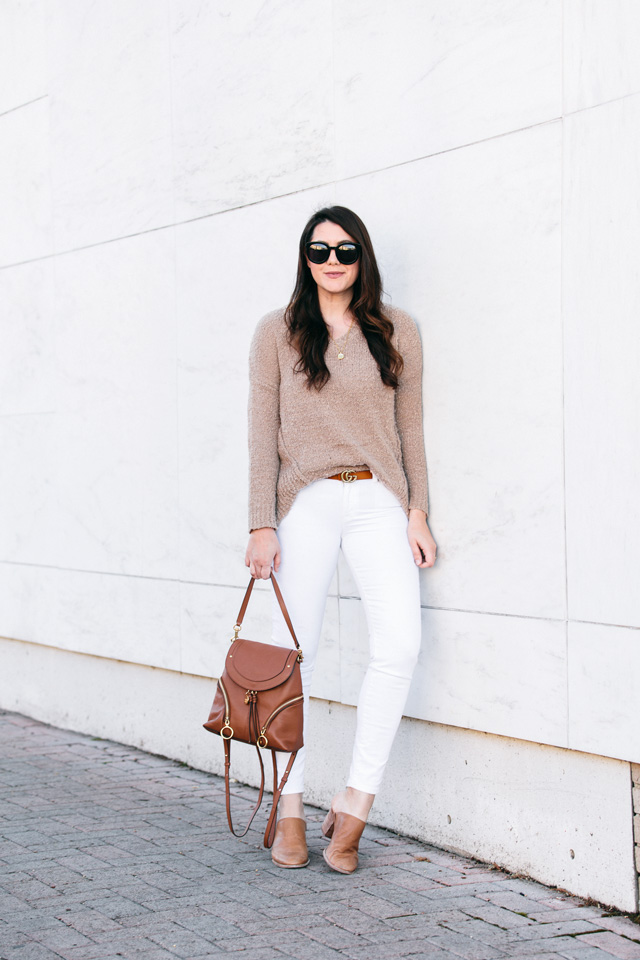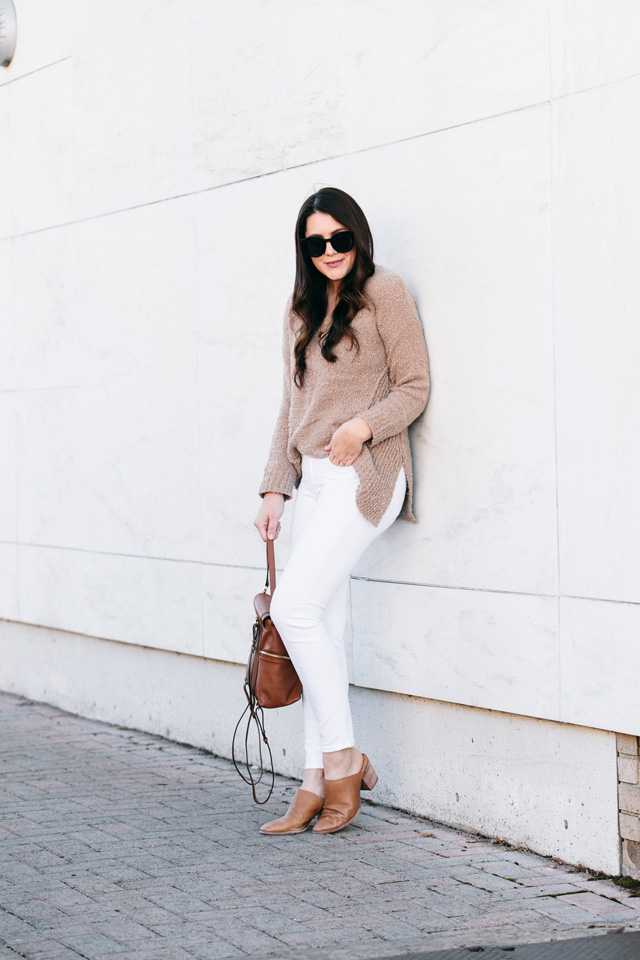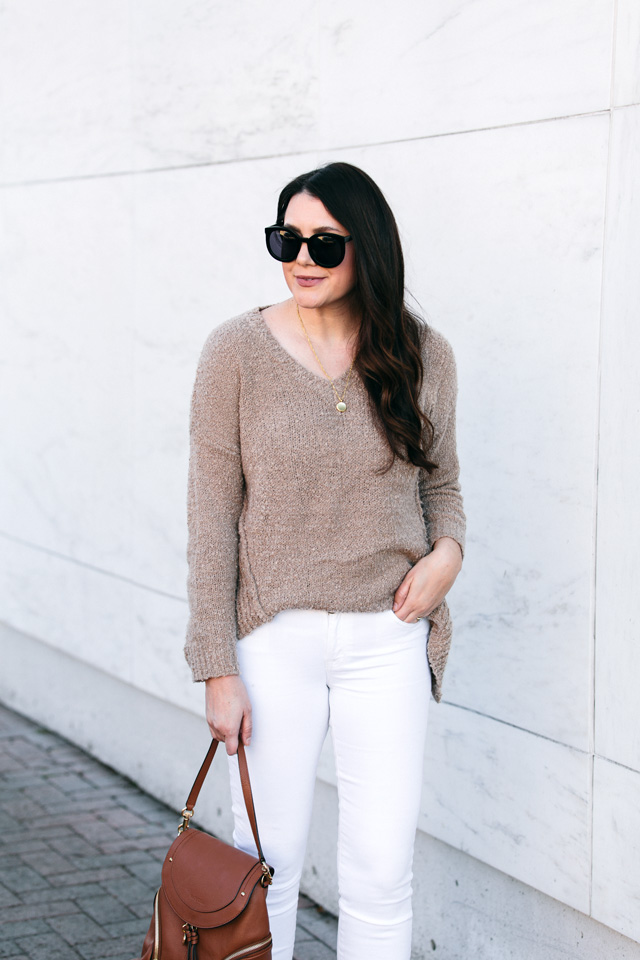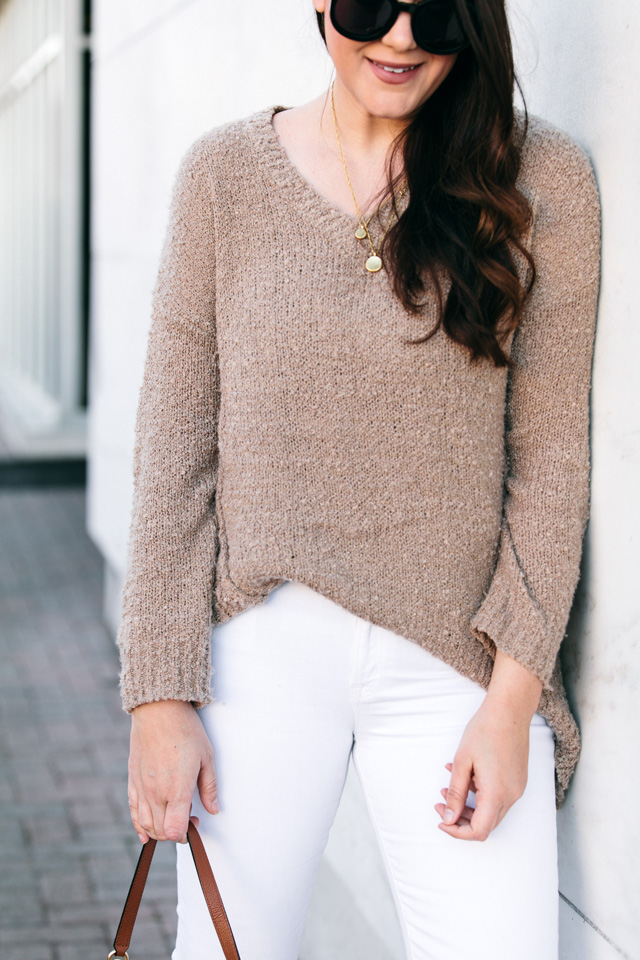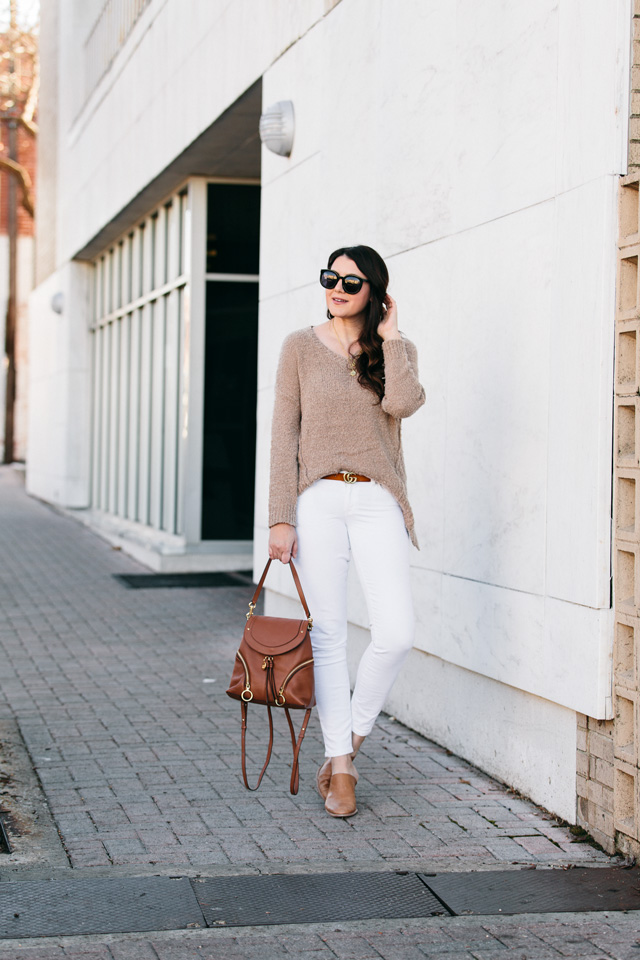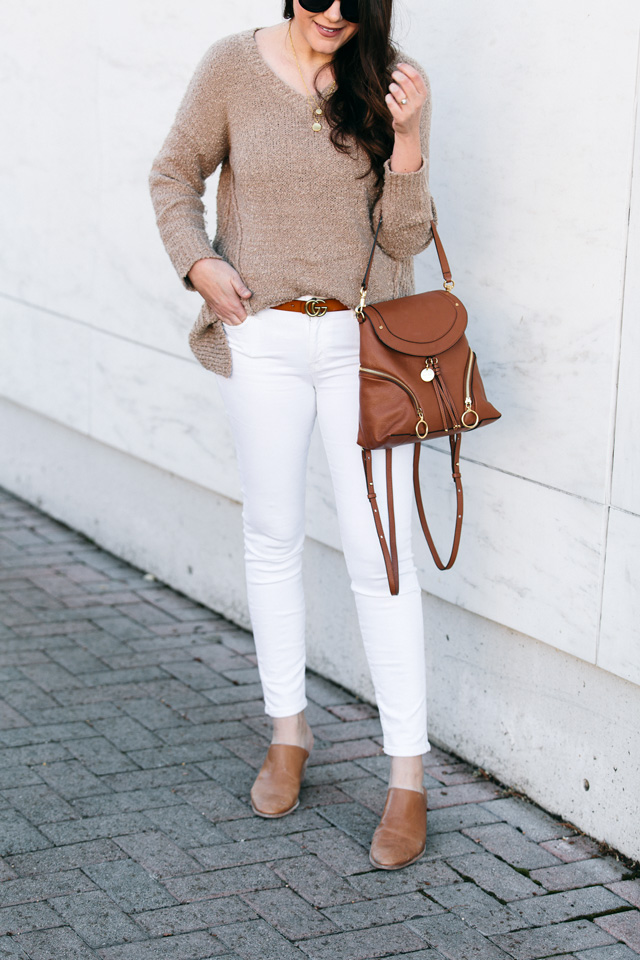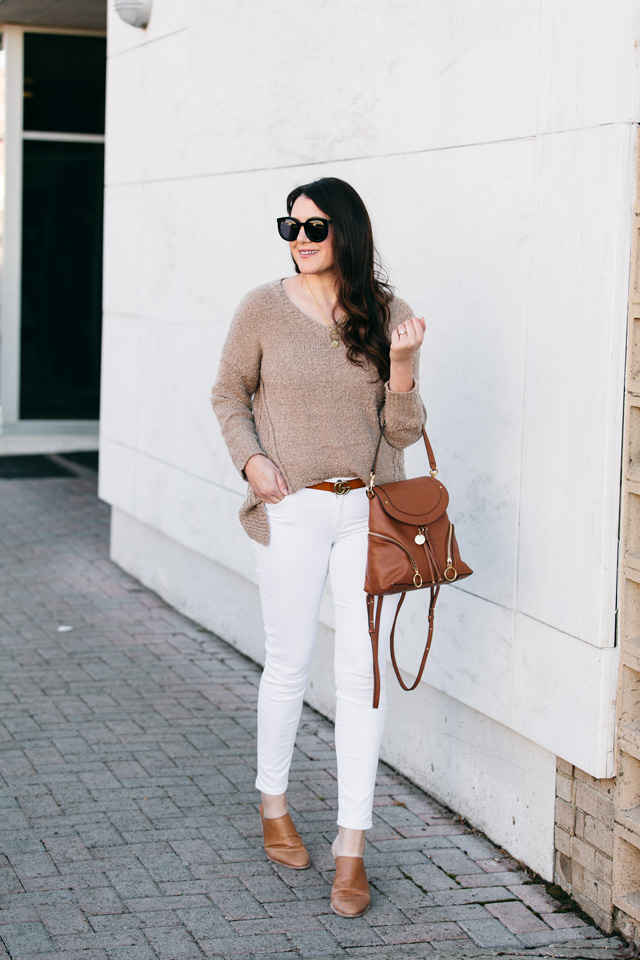 This weekend it was gorgeous outside and since we had been in that grey slump for a week so we knew we need to get out and get some sunshine. Gemma loves being outside, even if it's just for a stroll and so we headed to our downtown and strolled and got an early dinner. Like 3 pm early. When you've got a 7 pm bedtime, dinner comes early. We party hard, but we party early — you know what I mean? And I know what you're thinking "why are you wearing white pants you crazy loon?" Because I like to live on the wild side. Wearing white pants to dinner with a toddler where ketchup is involved is the kind of bravery I want to have in 2019.
These photos are obviously the before but I gotta be honest I got out of the restaurant with not a stain in sight. Gemma isn't really a messy eater which is a nice surprise since most kids are just the way they are. Naturally, she isn't too messy (unless a squishy avocado is involved) and so we tend to get away without stains most days. Life's too short to worry about stains, anyways. My advice? Just wear the white pants. 😉
I do not know what it is about the new year but I always reach for white jeans in January. Maybe it's a subconscious thought of a clean slate? Who knows but I'm pretty sure if I go back into my archives the last 2-3 years have involved January x white jeans. White jeans in winter feel like a subtle rebellion and a slight nod to spring. Plus I love a sweater with white jeans. You are never wrong with a neutral sweater and white jeans. When I'm in a slump, this is my go-to outfit. Easy peasy and so pulled together. (My jeans are J.Crew! I've had them for years. J. Crew High Rise Skinny Jeans.)
Speaking of neutrals, do you have a camel sweater yet? It's a must-have in any closet. It's such a warm color that opposes my usual grey I am drawn to in the winter. If you're on the hunt for a neutral sweater, this sweater is from the shop! I am in the medium. It fits true to size, a little slouchy in a good way though. You can find it here.