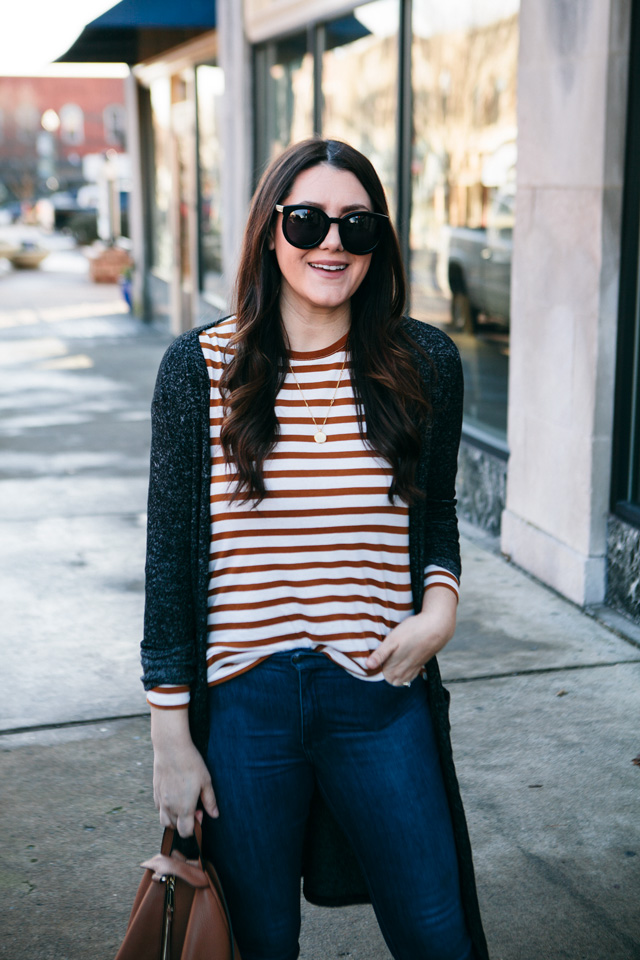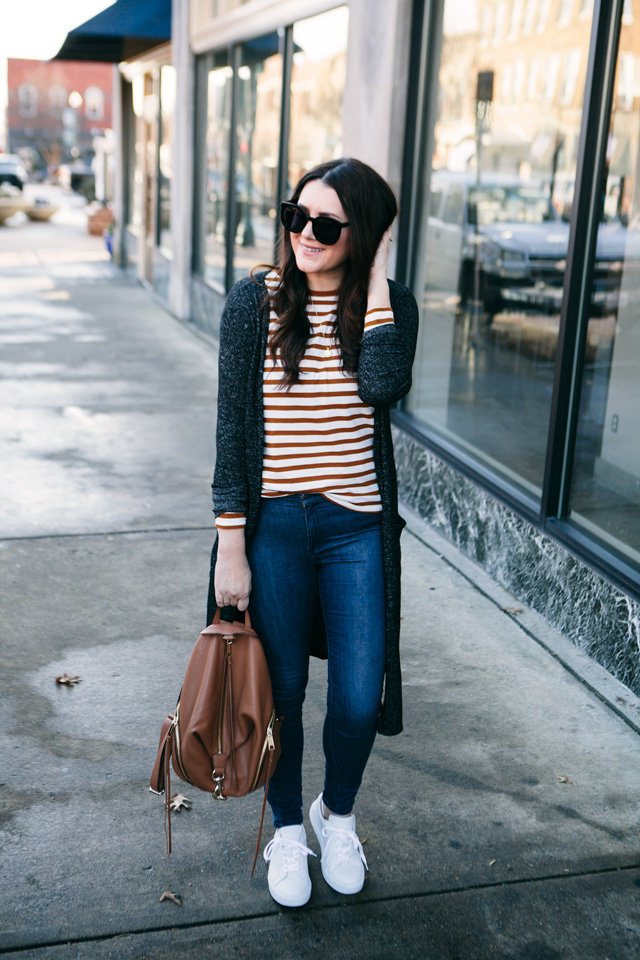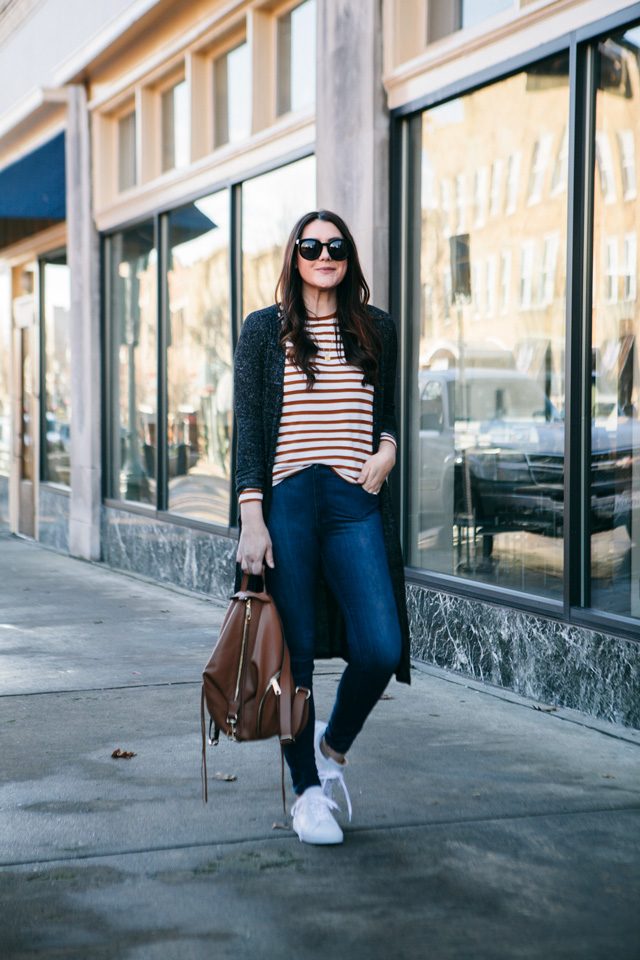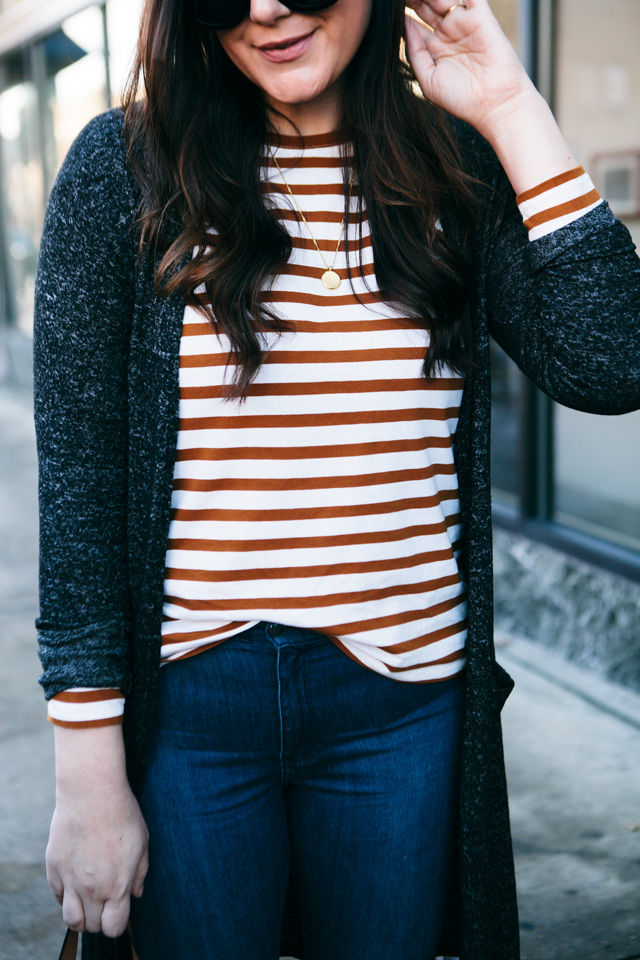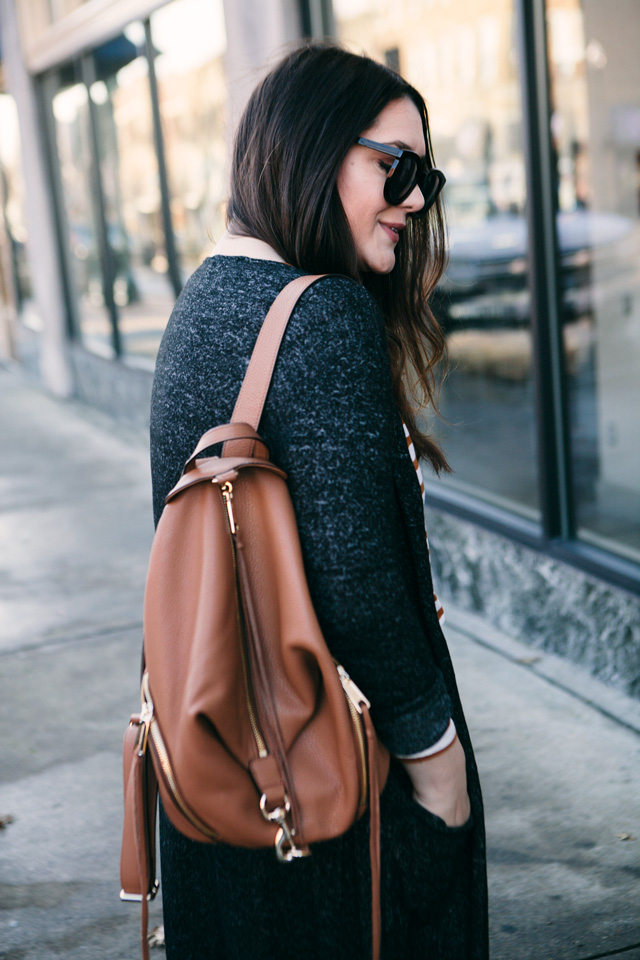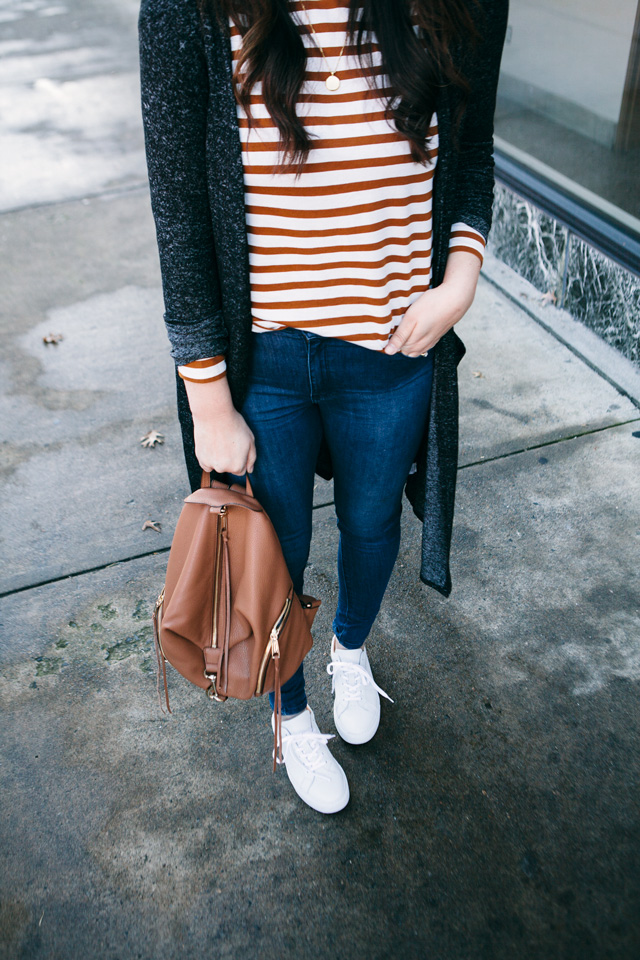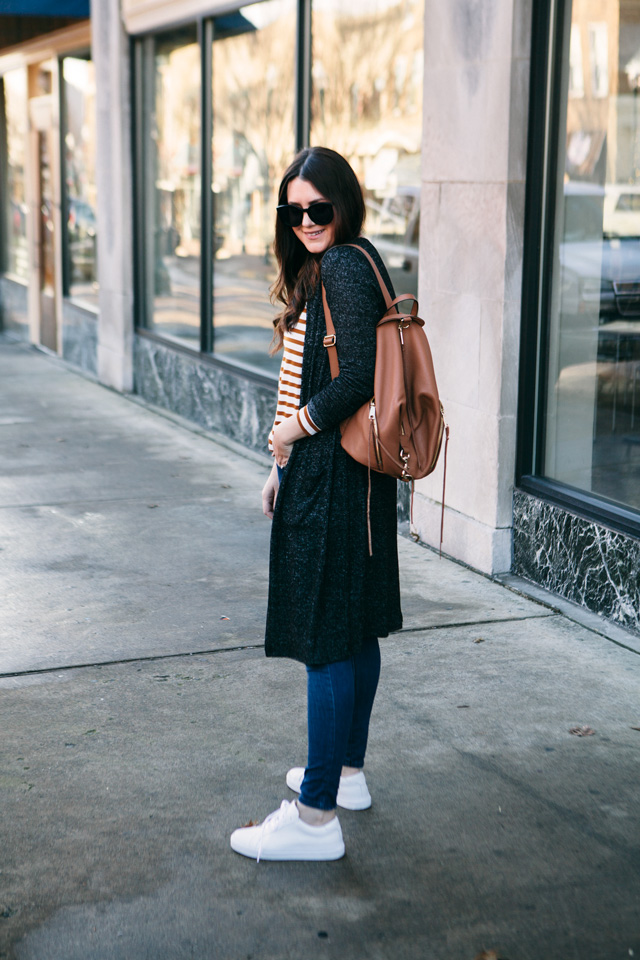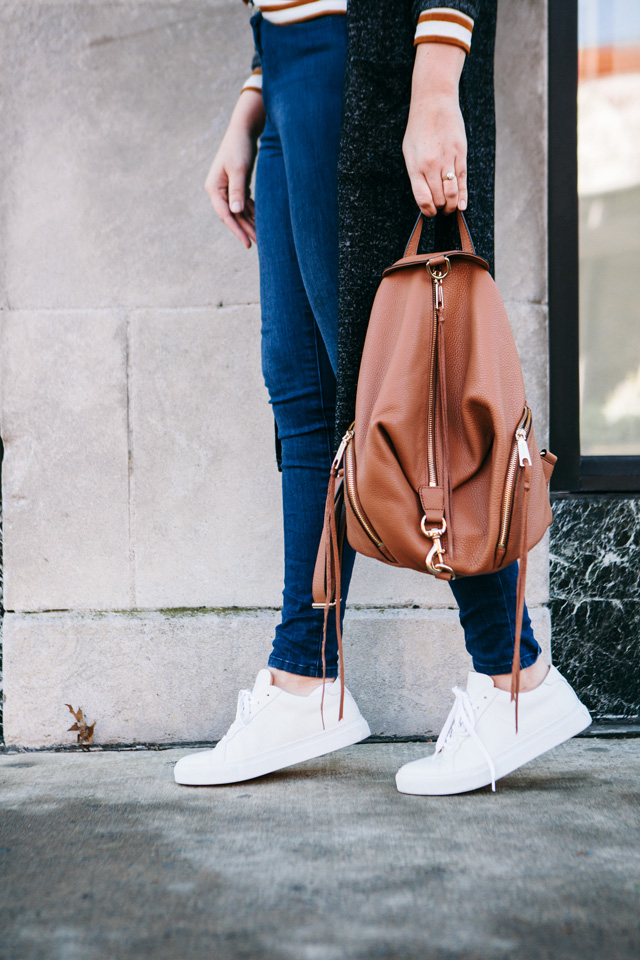 I had one thing at the top of my Christmas and it was these sneakers. I've seen them around (specifically on Samantha from Could I Have That? Do you read her? I just love her style.) and I just loved them but never took the plunge. Those are my favorite gifts — things that I don't want to buy myself or take a chance on. These have lived up to the hype — I have lived in them since Christmas. I feel like they are just cool, you know what I mean? Not a regular mom — a cool mom. 😉  Also, this might be my new mom uniform for 2019.
I also received this Rebecca Minkoff backpack as a gift and have loved it! This one was a past color of last fall, (it's called Almond if you are on the lookout!) but I also love the black one, too. It's such a great backpack, especially for moms! I don't carry a baby bag anymore so this one is nice that I can shove a toy or a diaper in it and be on our way without having to haul more than necessary. Plus, I'm a sucker for tiny compartments. This has so many different pockets and I have a specific spot for my keys, phone and lipstick. You can find the black and current colors here and I've found this almond hue on Amazon here!
I picked up this striped tee from Madewell as I was making a few returns. I typically always make my returns in person (I don't know why? Do you do this or are you a mail it back kind of customer? I think I like a reason to go look in the store, truth be told.) I did return more than I picked up since this tee is a cool $25; I was pretty proud of that. I think I linked this tee a while back during one of their sales so when I saw it I was like wait — I really like that! It's a simple tee but great for layering right now. Speaking of layers, I immediately knew I wanted to pair it with this cardigan from the shop! It's the softest cardigan, like t-shirt material, so I'm basically layered in soft tees today. It's not a bad way to start off the year if I do say so myself.