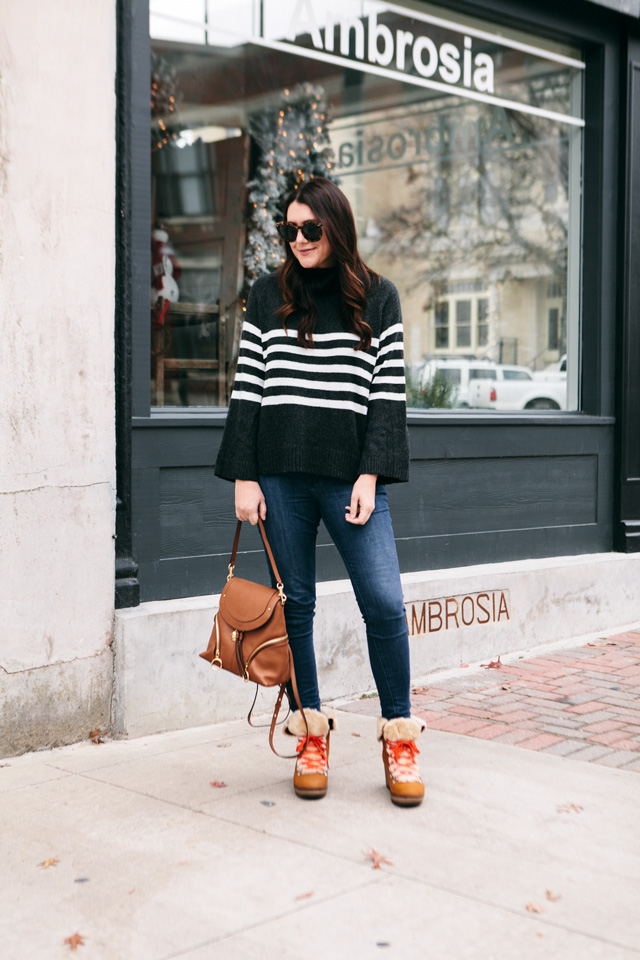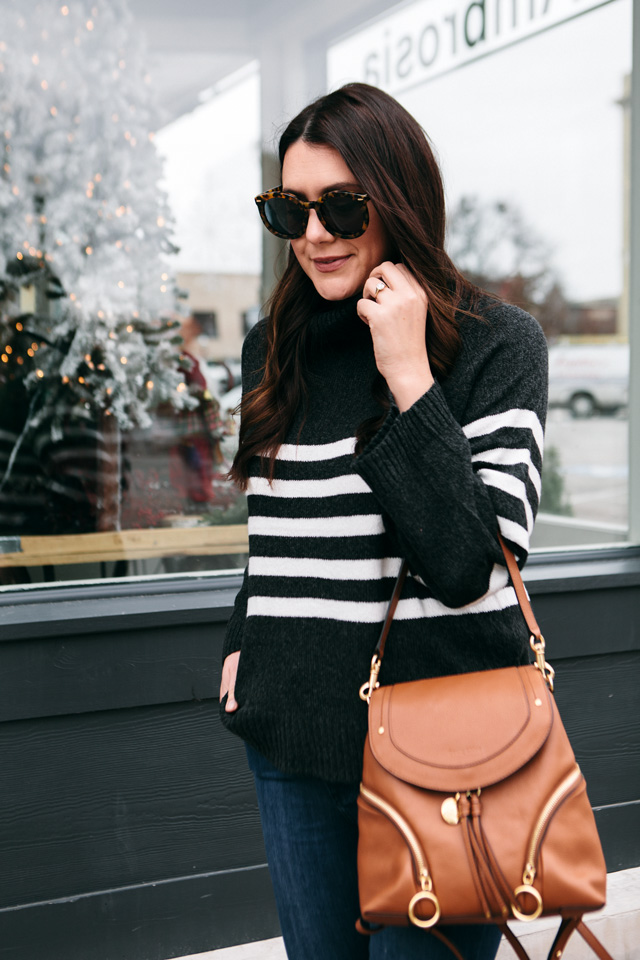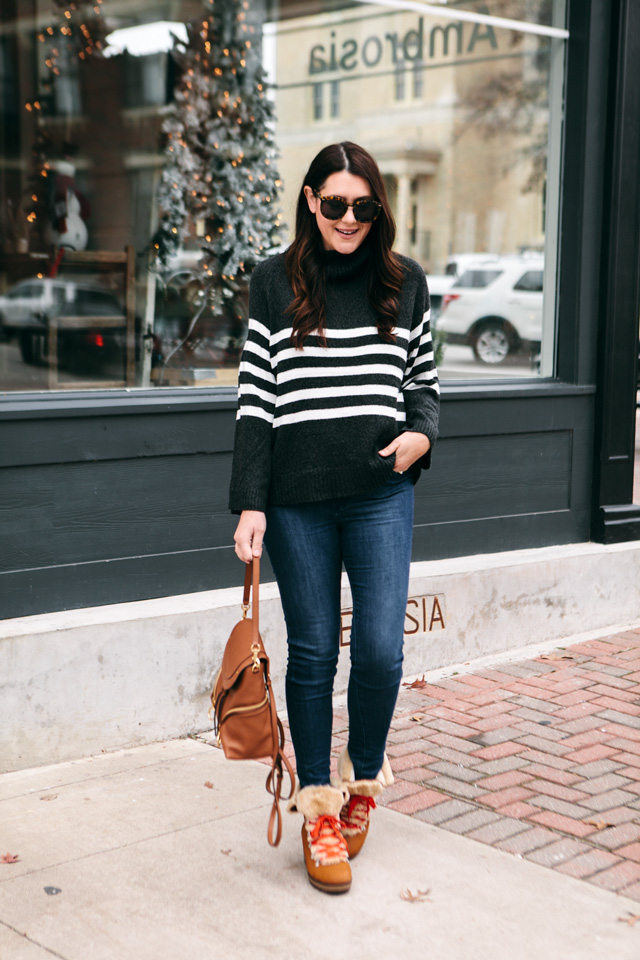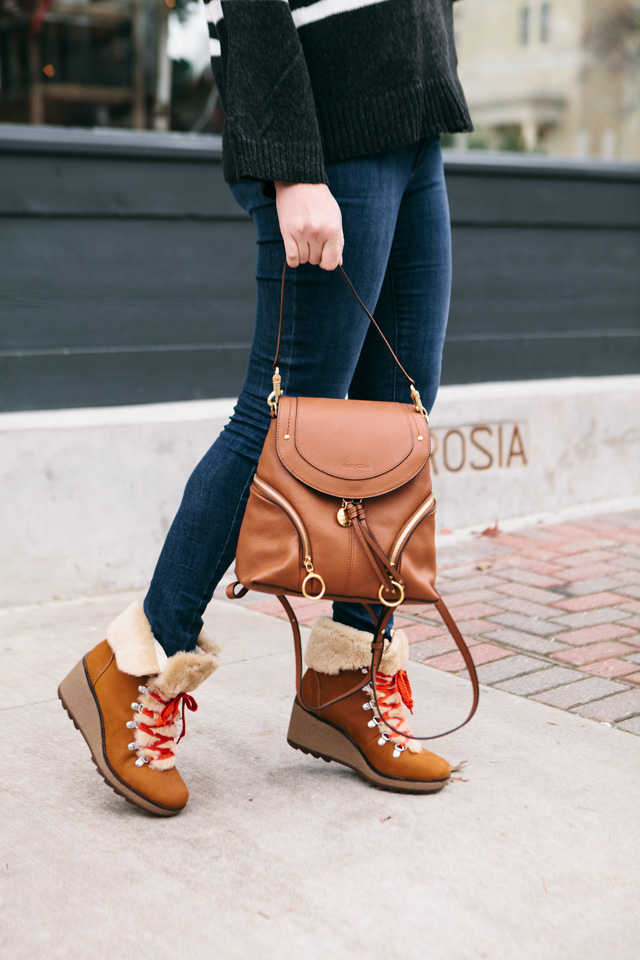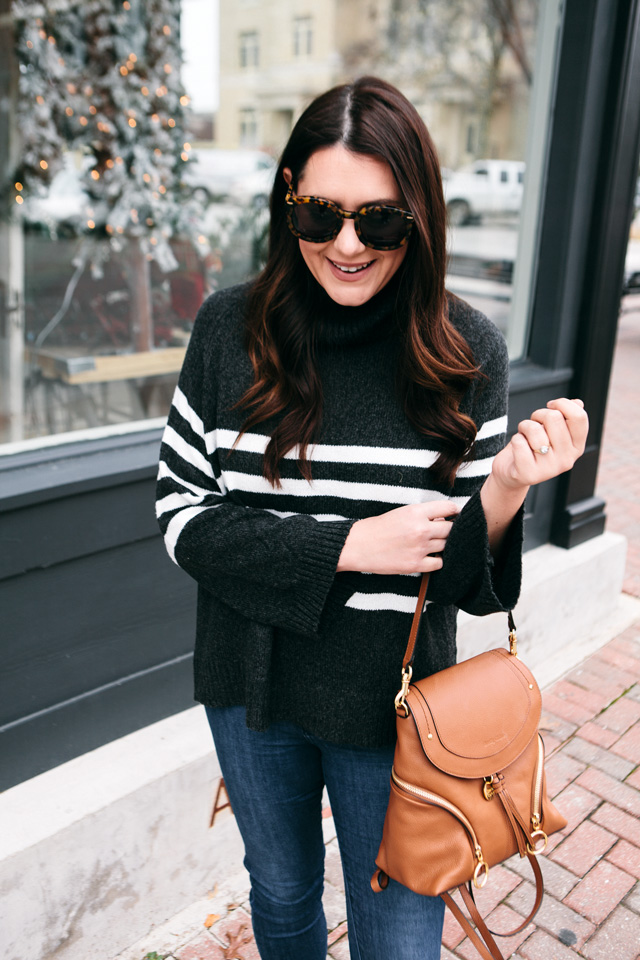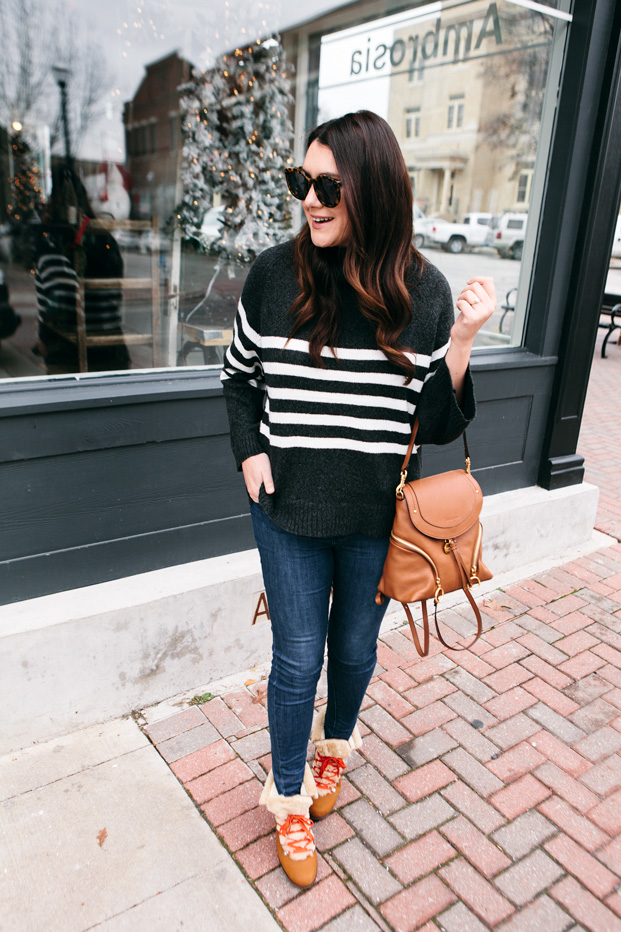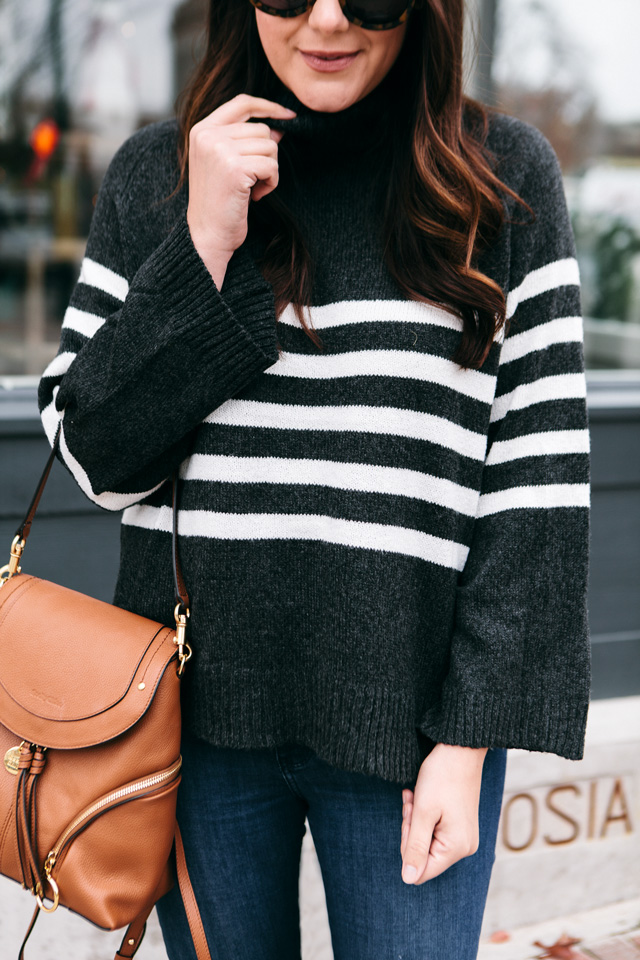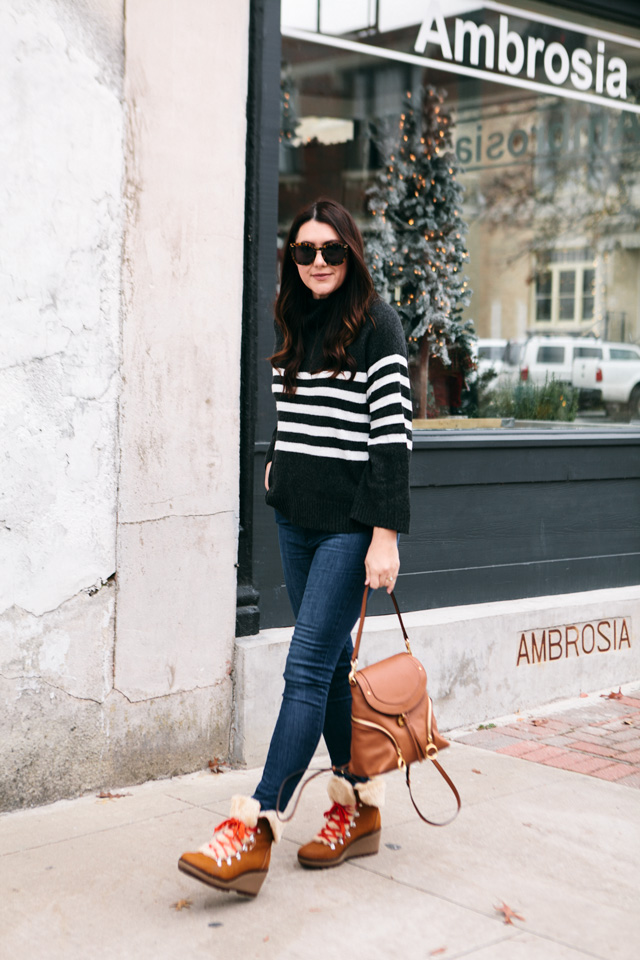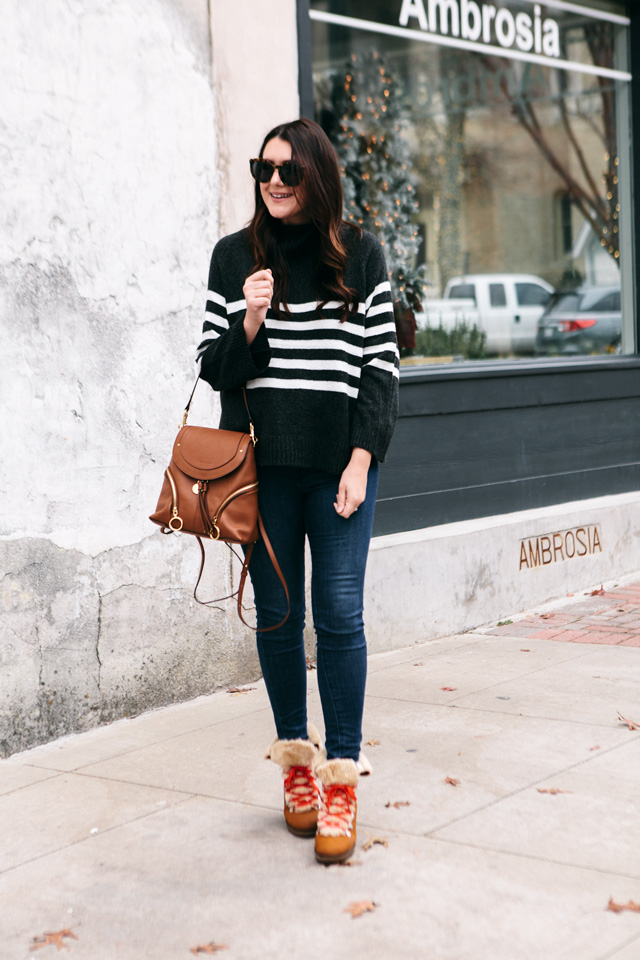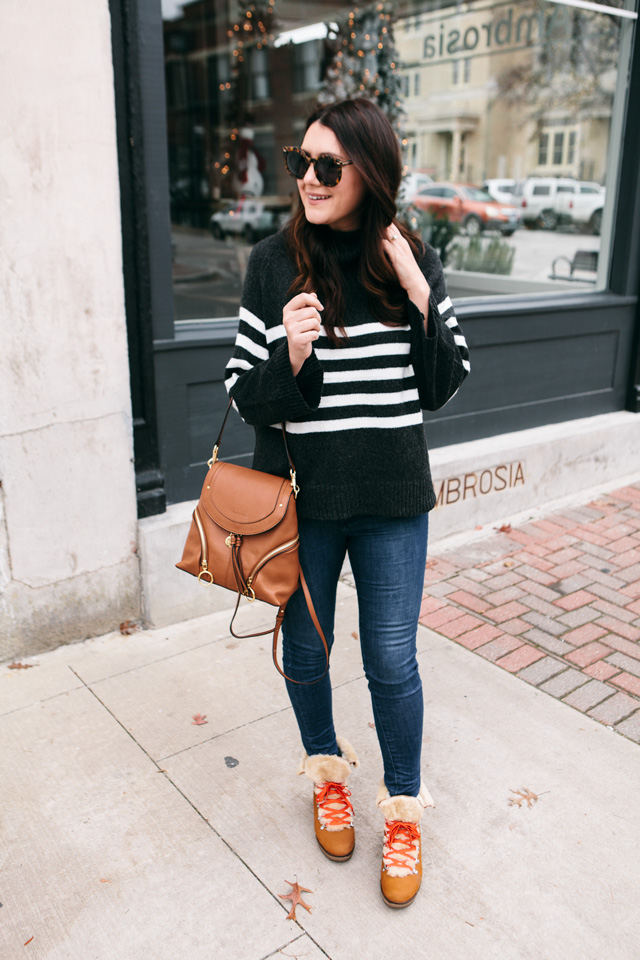 I have found the booties of my dreams, you guys. Remember way back — I mean WAY BACK — those wedge booties from Steve Madden that I wore until they broke down? I have always loved those little guys and find myself loosely looking for a similar style each winter. No wedge ever filled my heart as those guys did, so I just moved on to other booties. This season is the first season since then that I feel like there are duplicate styles to that very specific wedge and while these wedge booties I'm wearing are not exactly like them, they replace the hole in my heart those little wedges left when they died. RIP Steve Madden Wedges of 2009-2010. These wedge booties are the perfect caramel brown shade AND they have the shearling look that is everywhere right now. Pitter patter goes this little wedge loving heart. I got them on sale but they are even more on sale today at J.Crew. 50% off! Seriously. You can find them here!
If you're not into the wedge look like I am, they also have a bootie in this same vibe! You can find the bootie version here.
This is one of those sweaters that the minute I saw it my eyes narrowed in on it like a target, I put my hand straight out and the unattractive combination word of 'GIMME' came out of my mouth. I usually try to control this reaction to just the rolls at Texas Roadhouse, but sometimes I can't control it. I snatched this sweater up before we even shot it for the shop. So scandalous. I just love the wide sleeves and the loose fit with the turtleneck. It's my favorite silhouette for sweaters right now. You can find this sweater here!