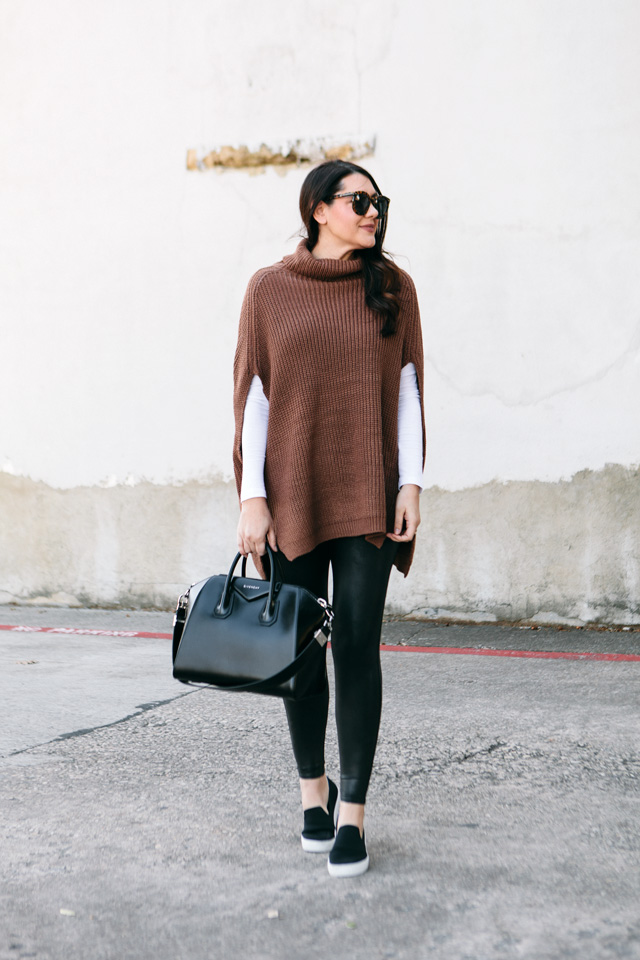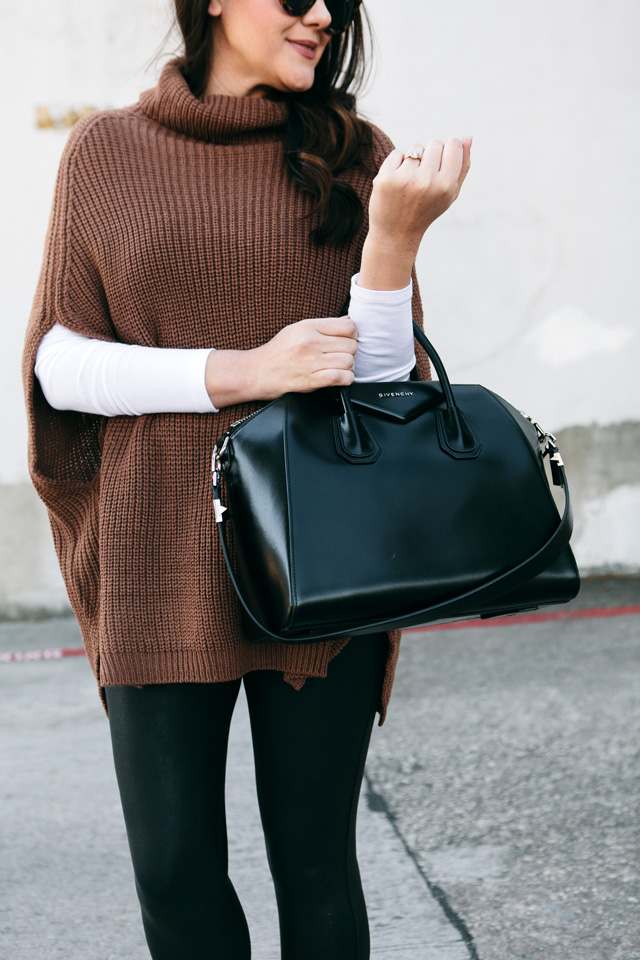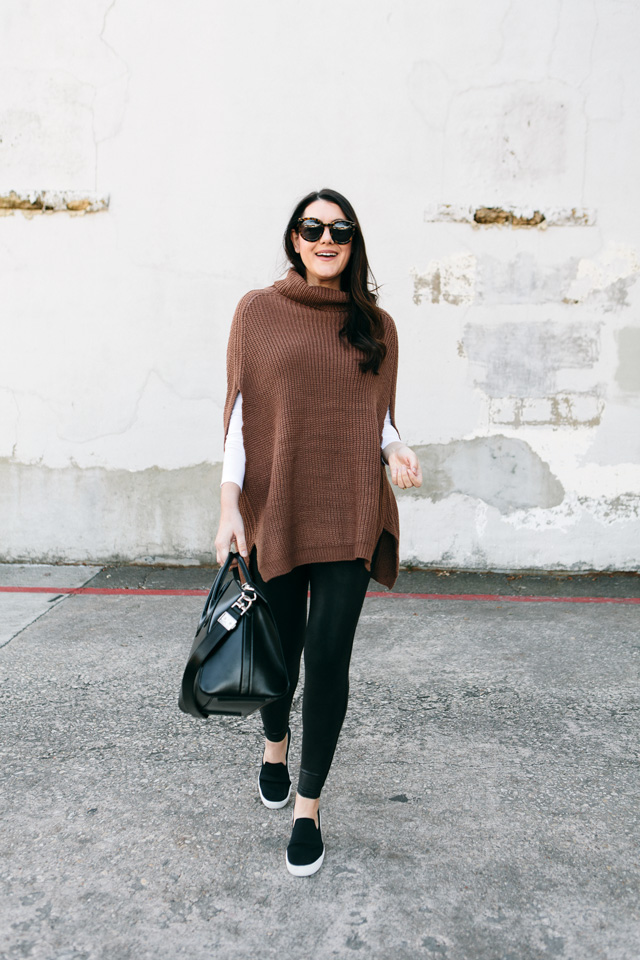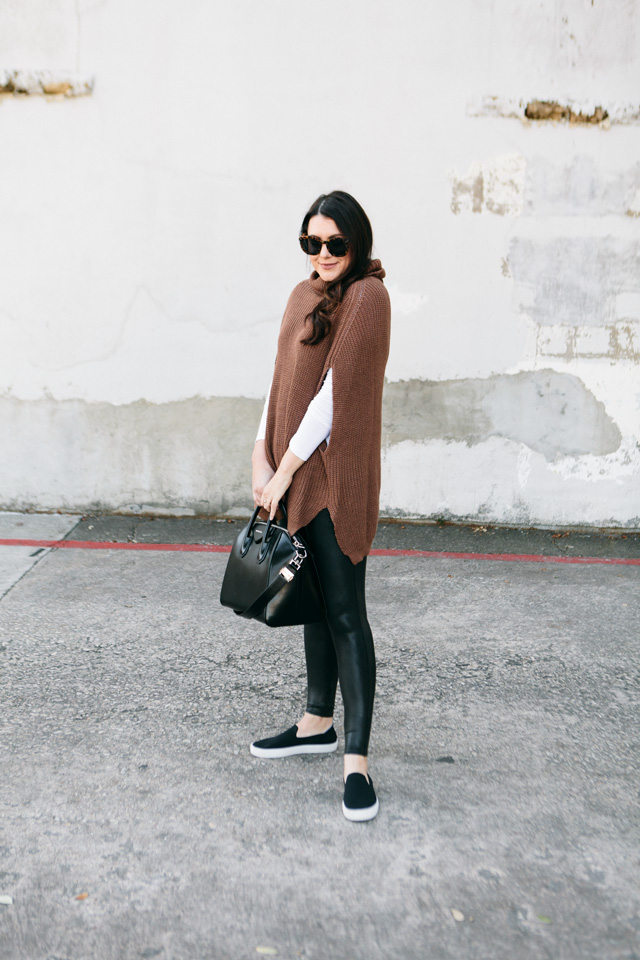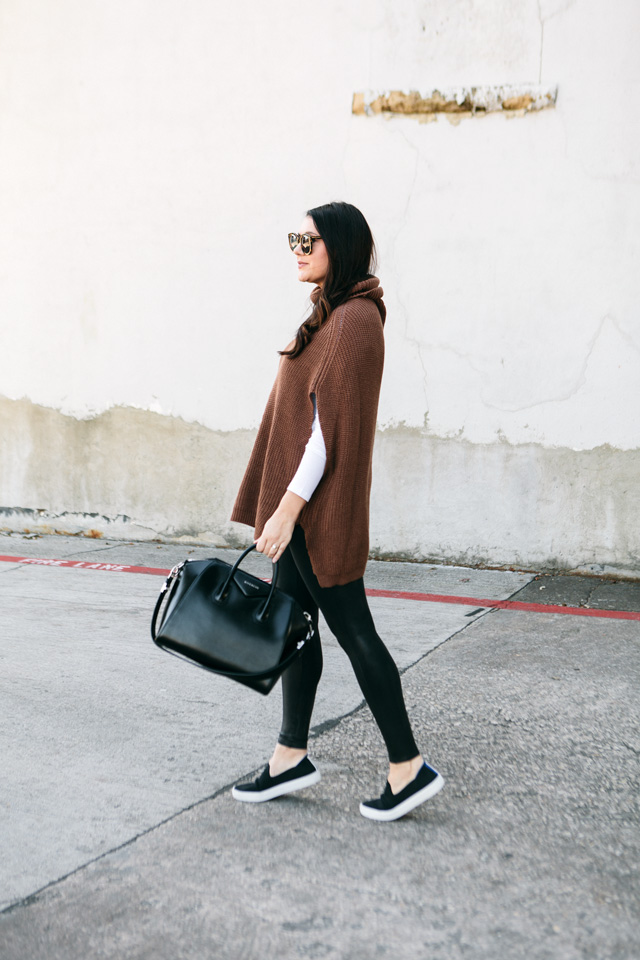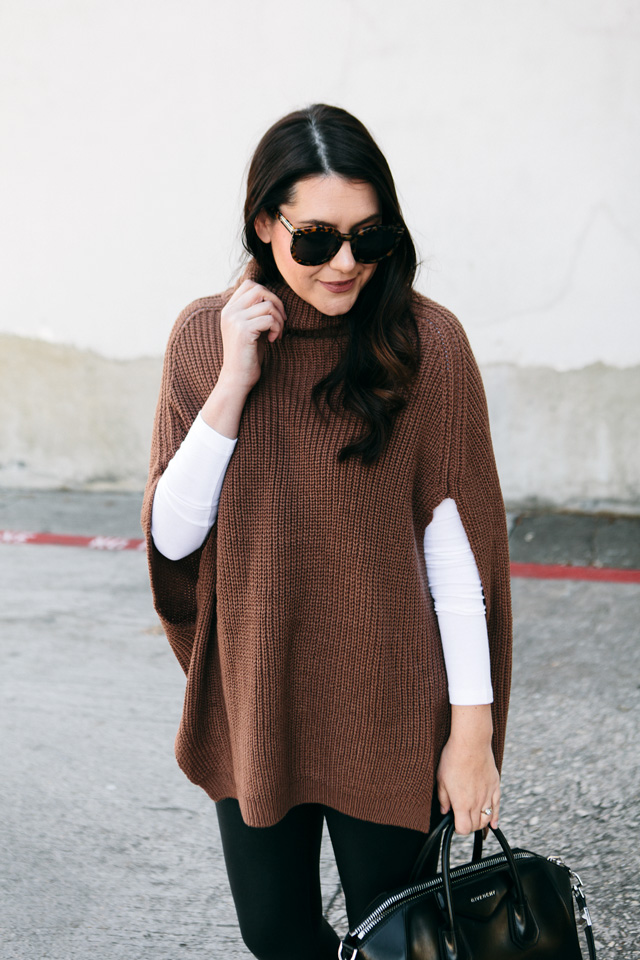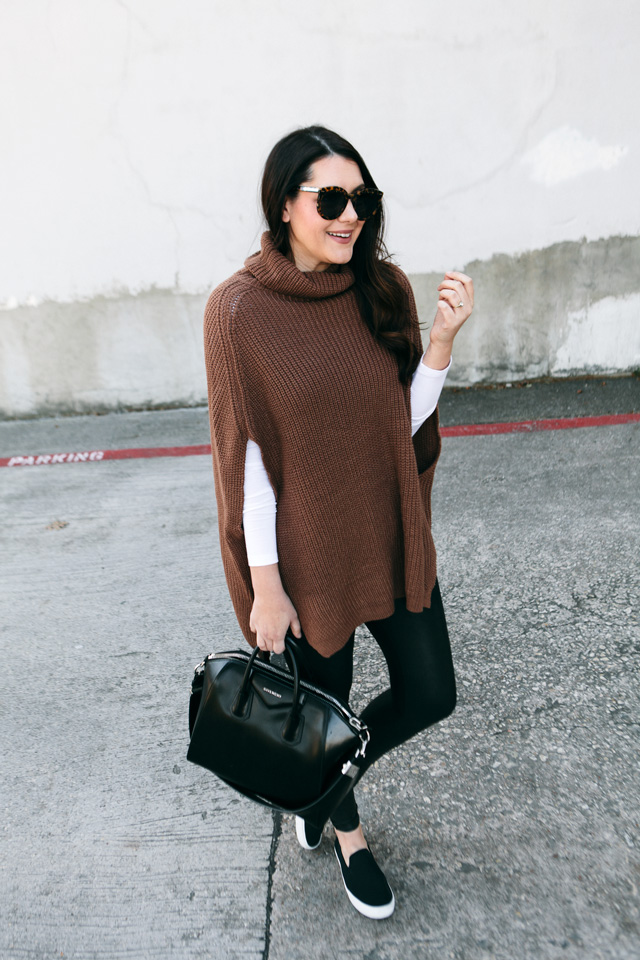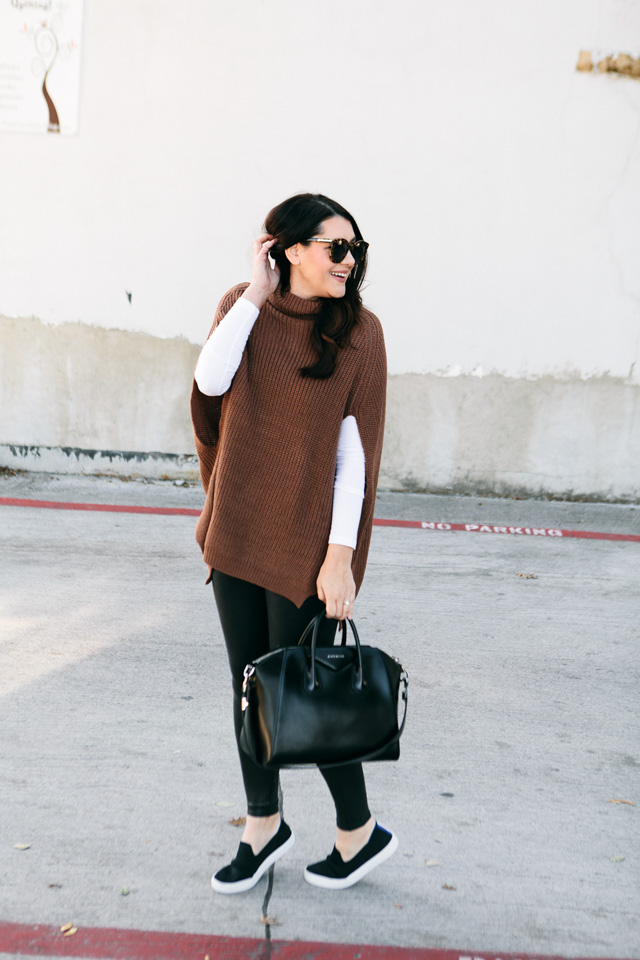 This post has all my favorite things. Imagine this as Oprah's Favorite Things episode but sadly it's me and not Oprah and there is nothing special hidden under your chair. But once you get past that disappointed, this is going to be a great post!
Let's start at the top, shall we?? We have been working so hard on this launch over at Everyday & Co and I'm so excited for all the things. It basically is everything I want to wear right now — super cozy tops and sweaters (like this one), pretty dresses for the holidays but they are super simple to style and wear, and easy basic tops. See? All my favorite things. I'm wearing this Sweater Knit Poncho and a long sleeve cotton tee. It's seriously the most comfortable outfit right now, which is good because I'm basically in hibernation mode. You can find the sweater poncho here and the cotton tee here!
This post also includes my favorite-don't-make-me-take-them-off leggings: my Spanx Faux Leather Leggings. They are seriously the best. And if it wasn't crazy, I'd buy 7 pairs; one for every single day. But that would be crazy. Right? Yeah…*deletes 7 leggings out of cart*
And last but certainly not least is this pair of new to the blog sneakers! These are my Rothy's sneakers which are seriously the best ever. I have flats from them but I took a chance on these sneakers and honestly, I like them even better than the flats! I didn't have to size up or anything and there is no break in time. They are heavenly.
You can find these sneakers here!