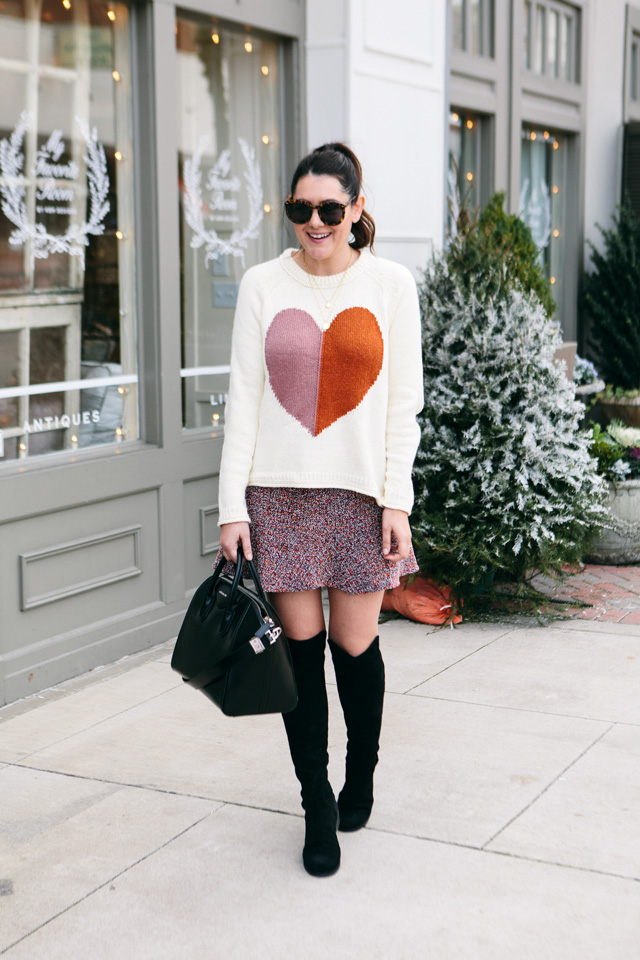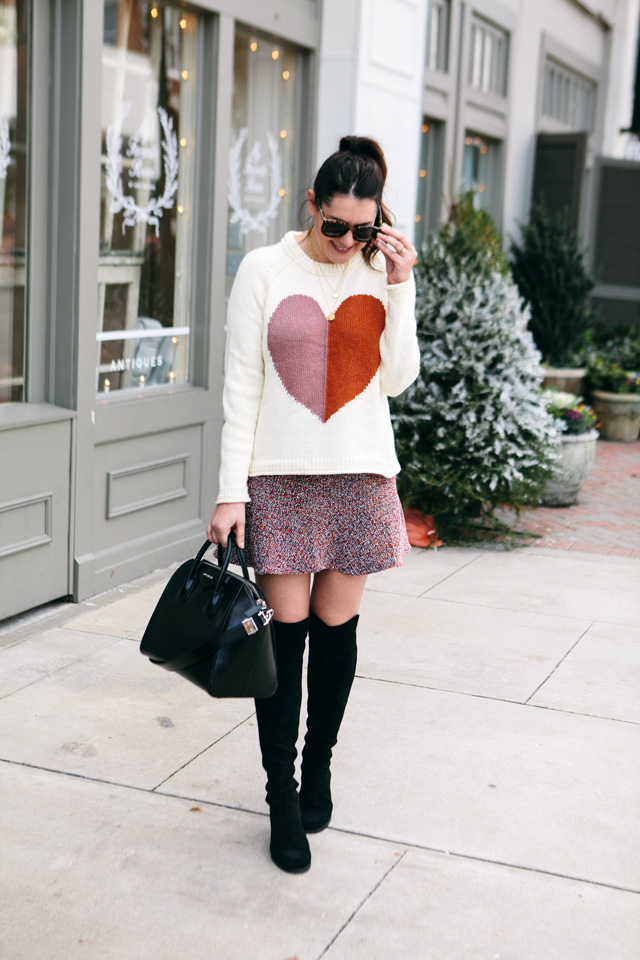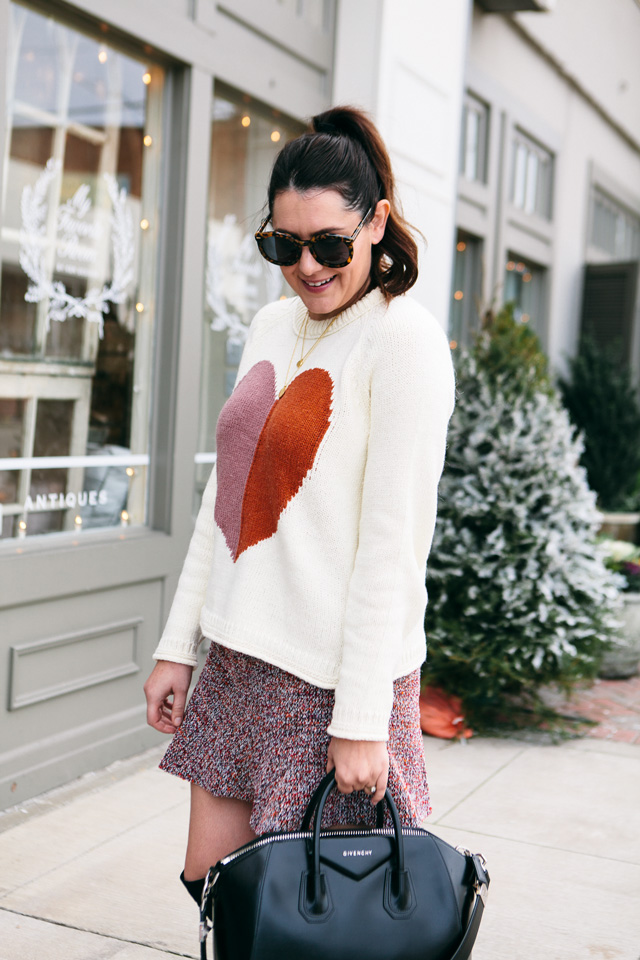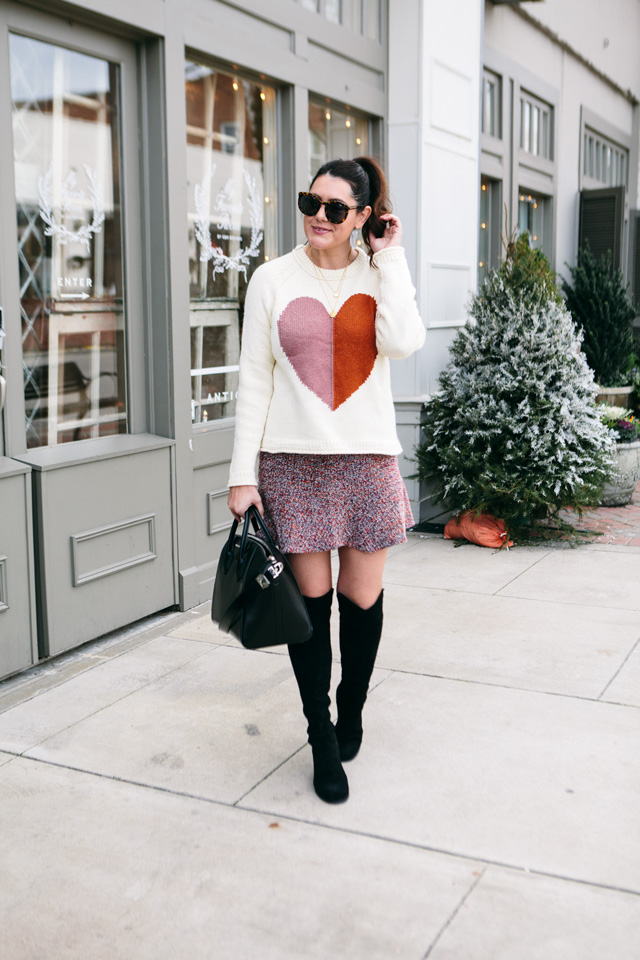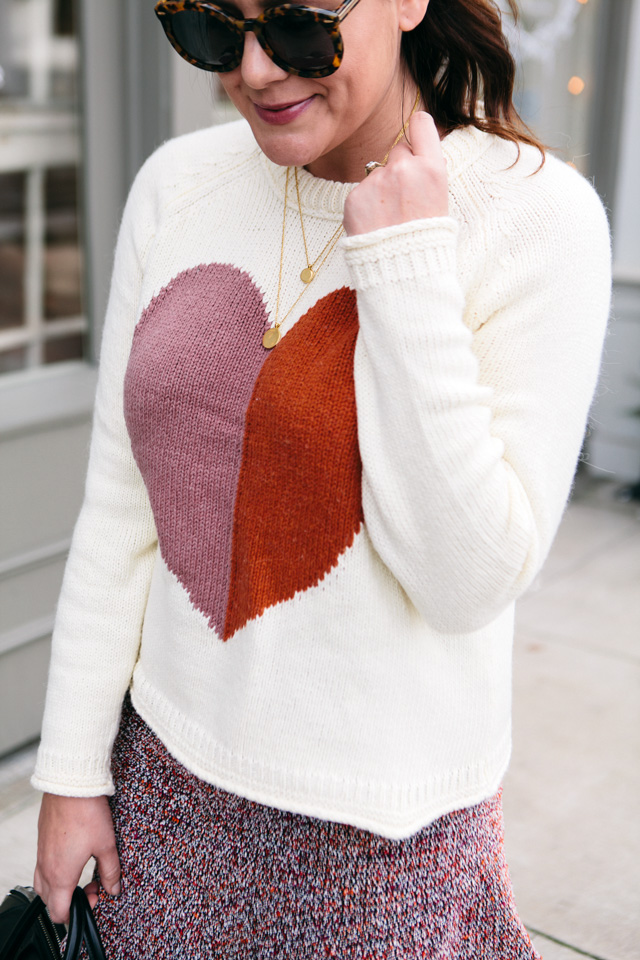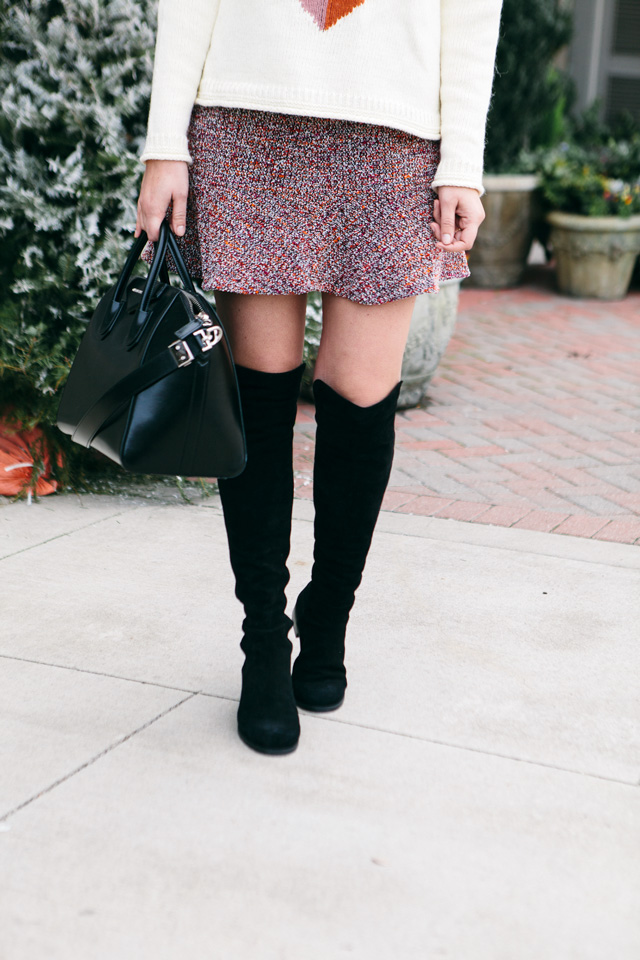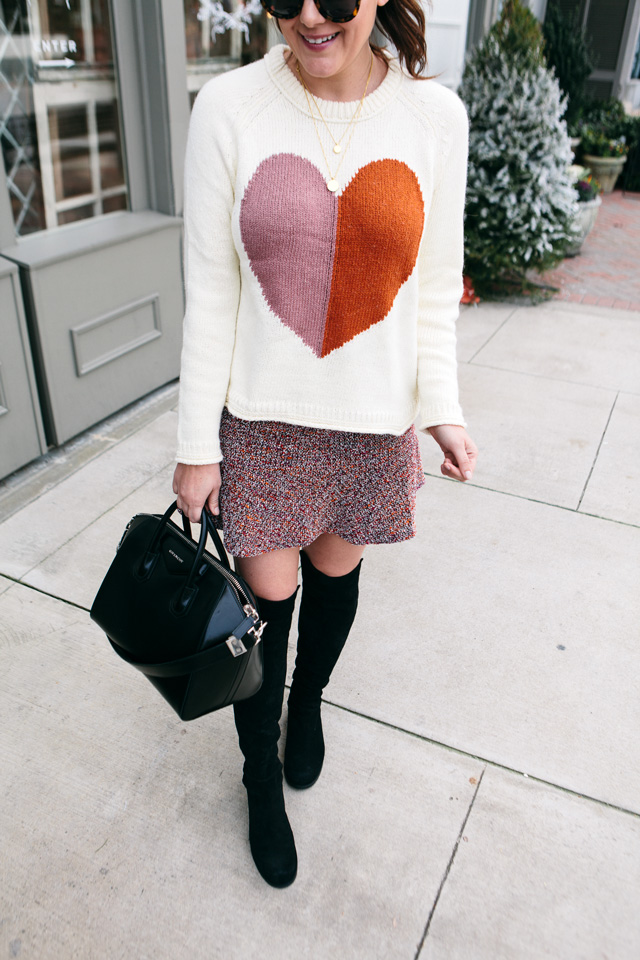 I just couldn't pass up this heart sweater from Madewell — I got it with their discount code a few weeks ago (the sale is still going!) and I love it. It works for Christmas and Valentine's in my book. You can't go wrong with a sweet heart sweater now or in February.
How cute is this tweed skirt from LOFT? You don't have to answer out loud because I know you are just nodding along. It's adorable and honestly, I have nothing like this. I mean how could I? Red tweed is hard to come by and perfect for Christmas. At first I had this skirt paired with tights and a turtleneck but I went all out with this sweater. (Spoiler alert: the black tights and black turtleneck was a classic look, just like it is on the model. If you get intimidated by a little color, it's always good to pair something with black as an anchor color and let the one bright piece pop! This skirt can definitely work in many ways!) Right now LOFT is having a 50% off sale! You can find all the sale here! (Today the code is Holiday but I think it changes from day to day!)
Everything is slowing down over here (me included) — how about where you guys are? We are getting ready for visiting family and honestly just for a little holiday break/family time. I think that everyone right now is ready for the collective sigh and a few days off. I feel like the world gets a bit quieter in the last few weeks of December and I am ready for it. How about you guys? Have any fun plans for the next few weeks? We have Christmas movies lined up and a whole lot of family time ahead. I can not wait!