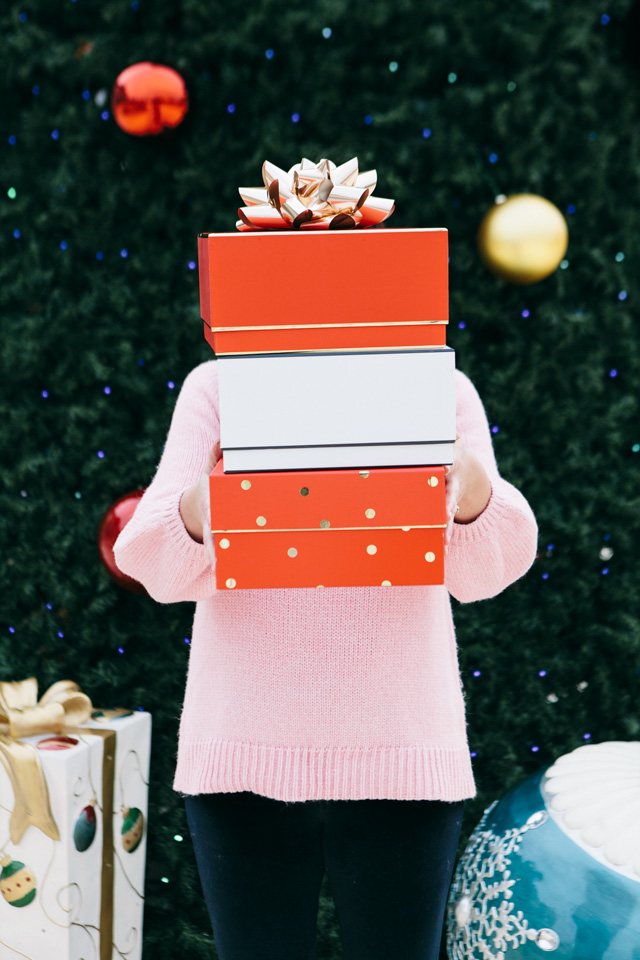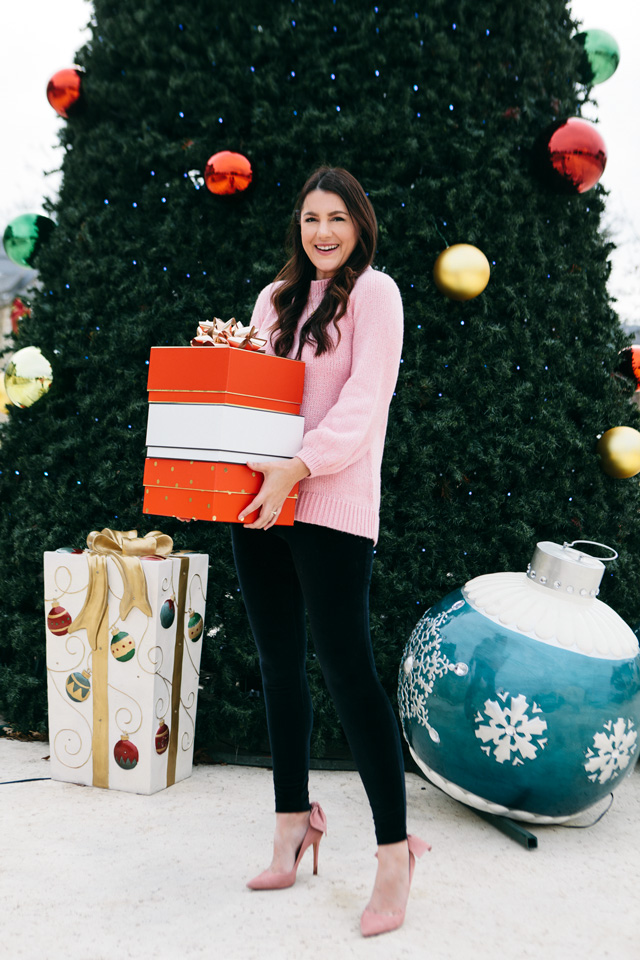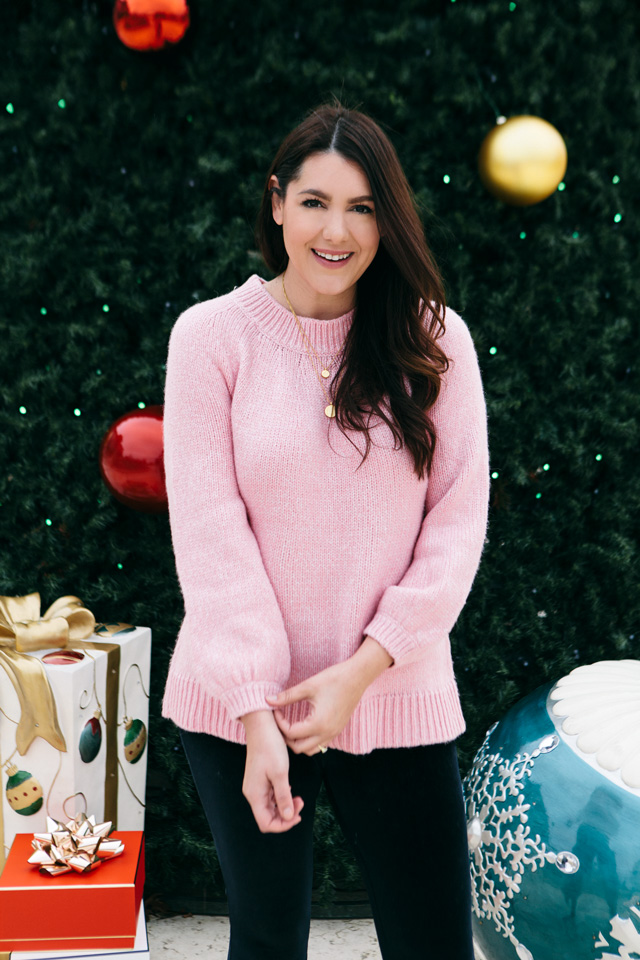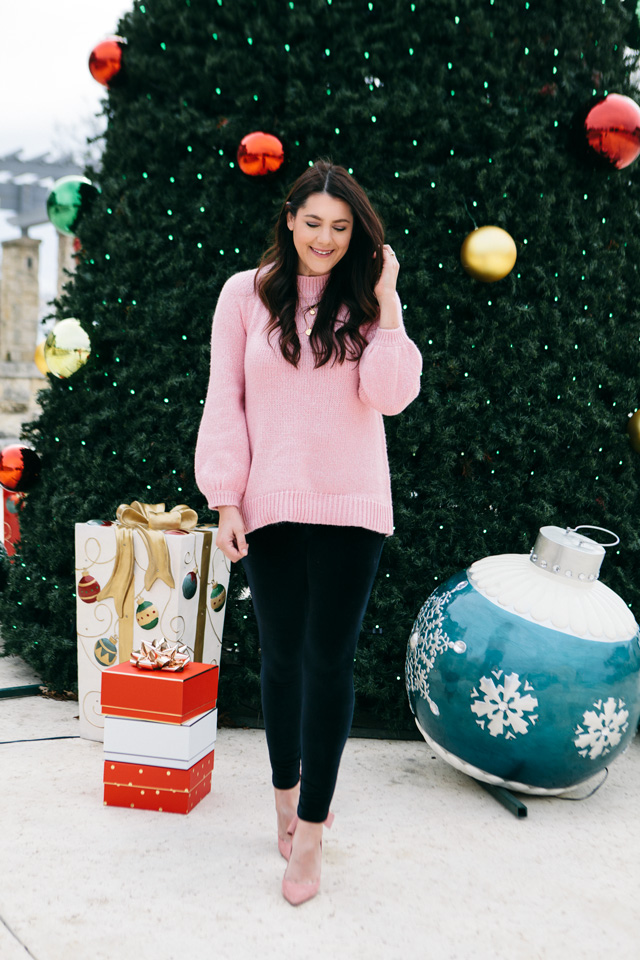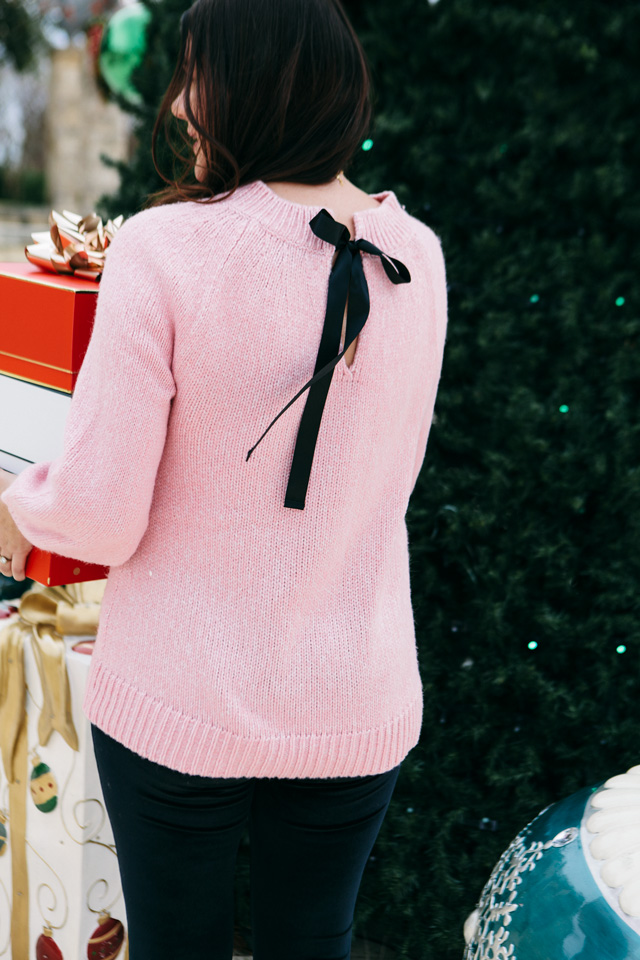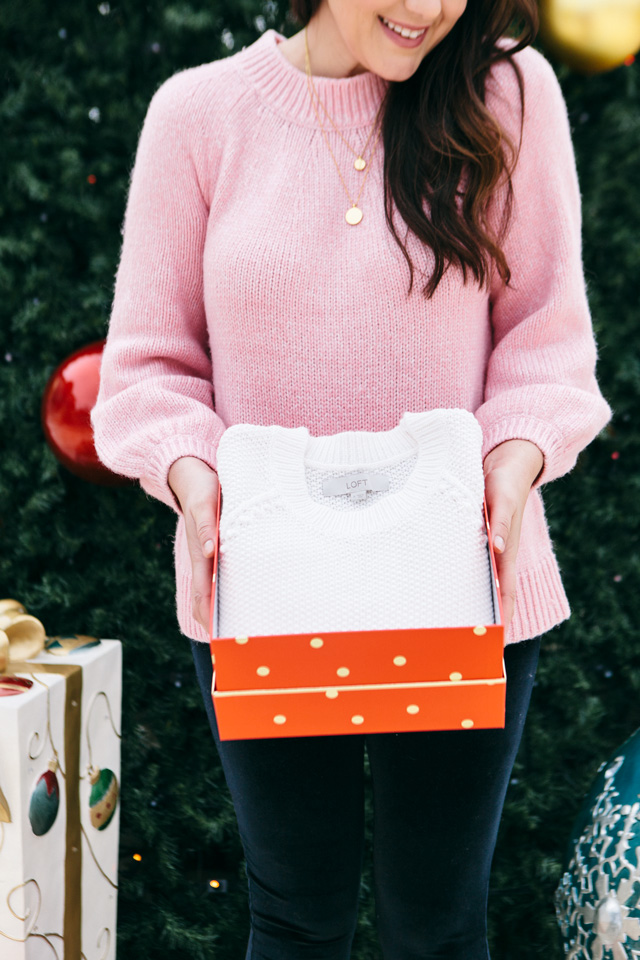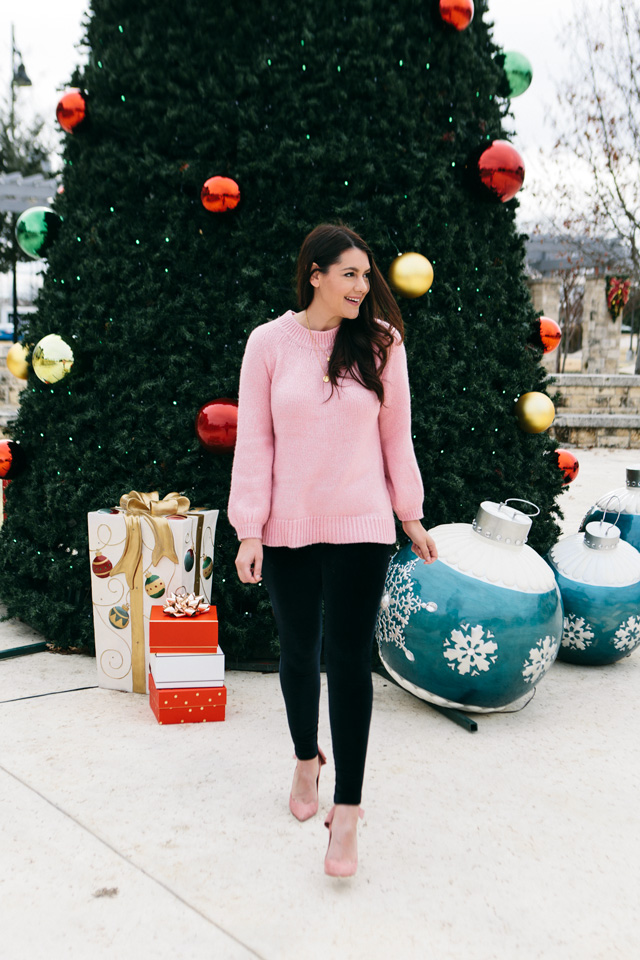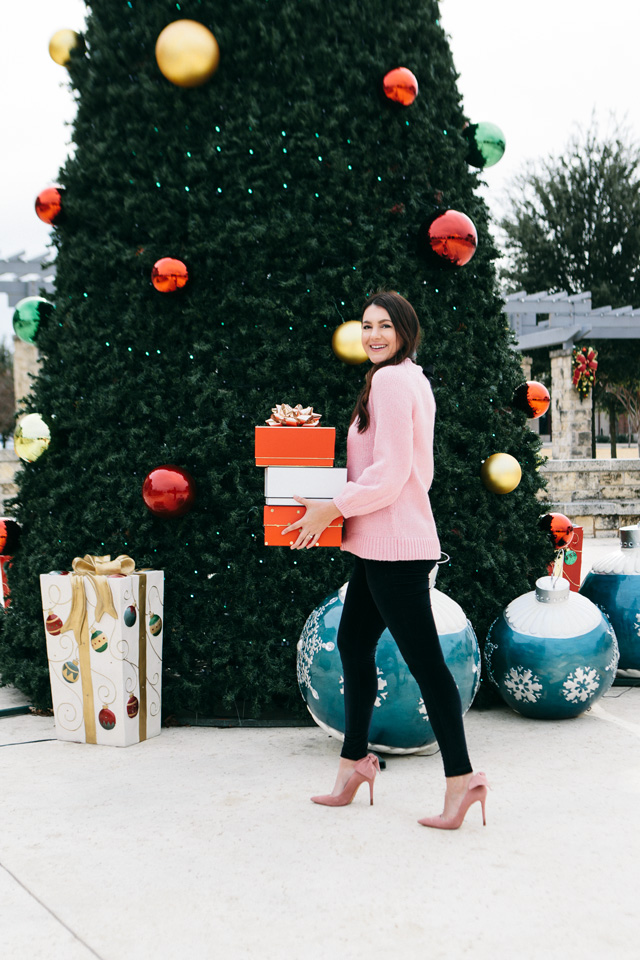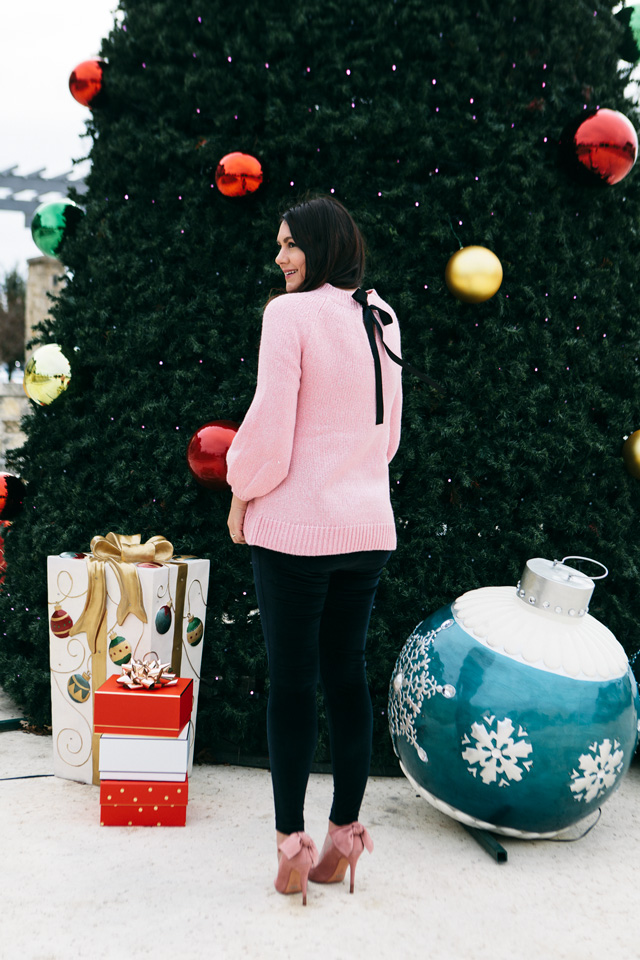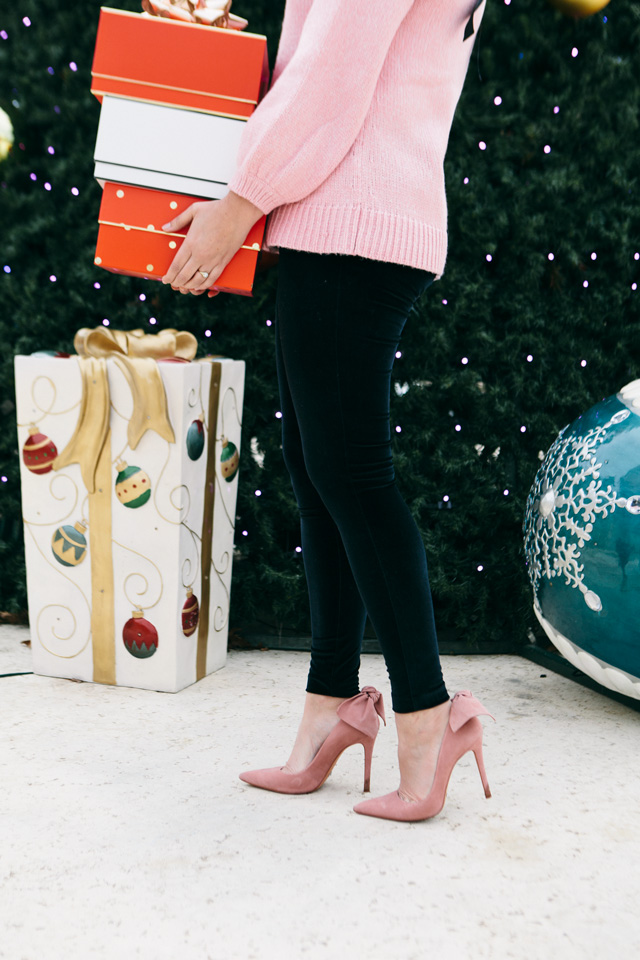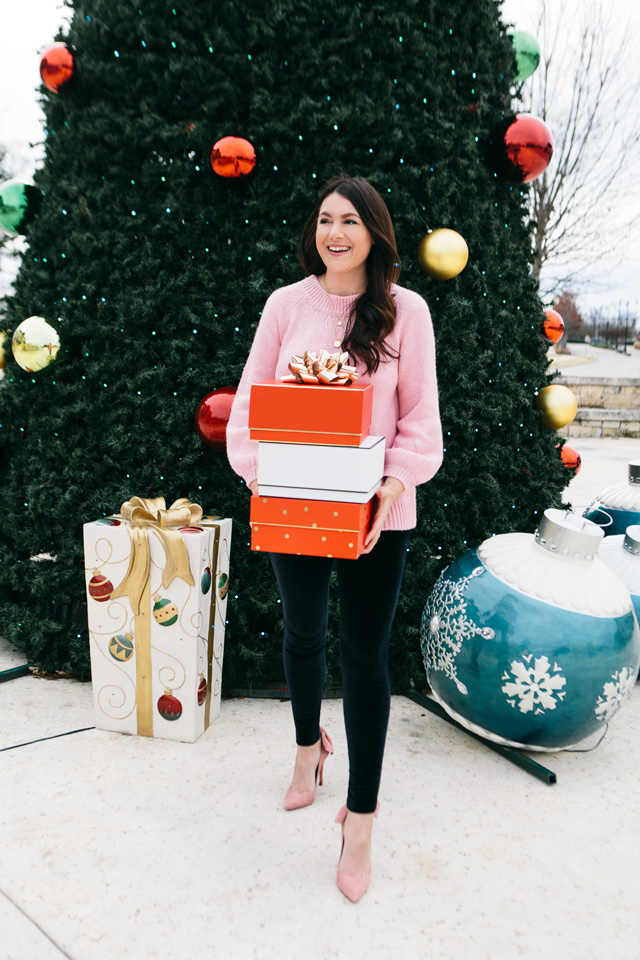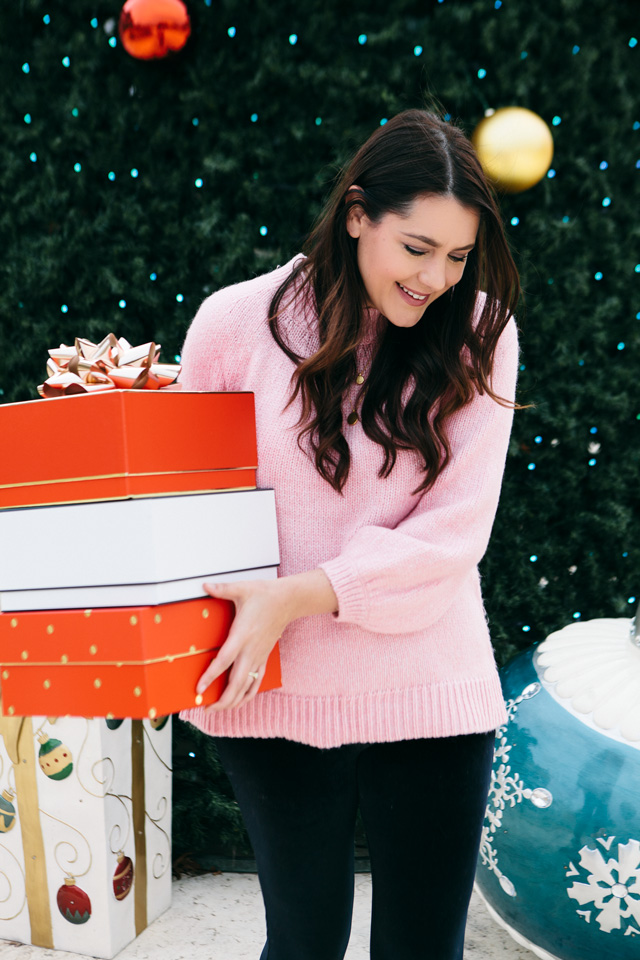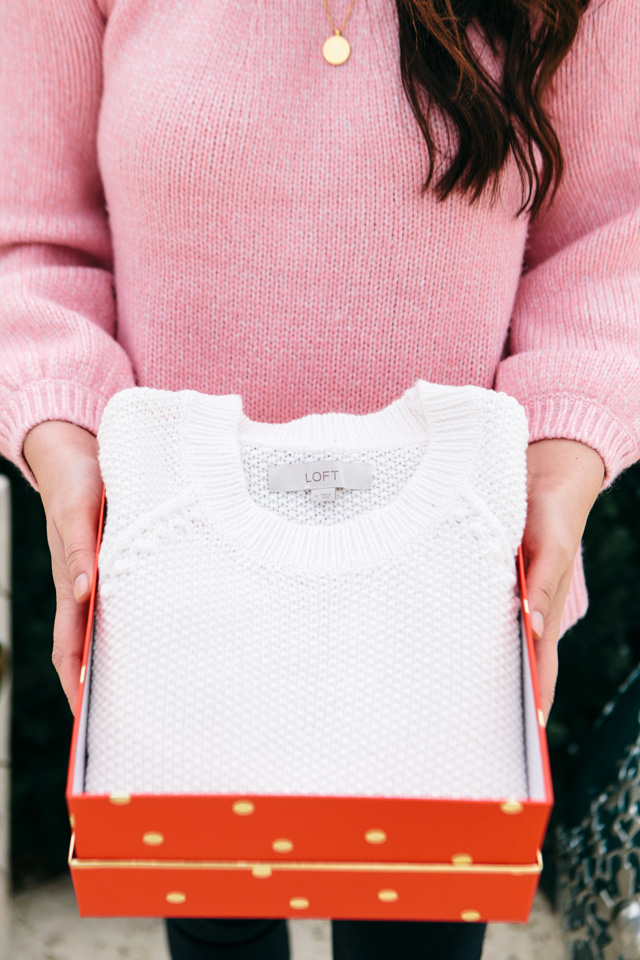 You are probably getting to the part of the holiday marathon where parties and activities are back to back and everything is zooming by. I'm also just now starting/finishing Christmas shopping which I love to wait until the last minute to do. All of the holiday festivities and the shopping trips are my favorite things but what I really like is when a few girlfriends and I take an evening, slow down and do our annual gift exchange. Is there cheap wine involved? Absolutely, unless someone steps up to the plate and brings an over $10 bottle. Is there silliness involved? Oh yeah. And this year there will be sweaters involved. That's right — sweaters.
This year, my girlfriends and I decided to do a Pretty Sweater Party. You've heard of the ugly sweater parties, right? Where you adorn an ugly holiday sweater for the whole party? No, ma'am. That is a hard pass for me. Not because I'm too cool, but because if I'm going to spend money on a sweater, it better be pretty (like this pink one!) and I better not be embarrassed to wear it. So we decided to all bring a sweater we picked out and we played a game similar to White Elephant, where you can keep the one you have or keep trying for another one. I don't want to say it got wild, but let's just say we showed these sweaters a night they will remember for a long time.
If you haven't celebrated with friends already, it's never too late! I like to think that holiday parties are fair game from November to January. You can even play Secret Sweater Santa instead of the White Elephant idea! Just pass around your friends' name and find your favorite sweater for them! I like to keep the tag on and include a gift receipt just in case a size or color needs to be switched out! Exchanges are so easy these days it really does make giving the perfect gift easy.
I, of course, looked at one of my favorite stores' LOFT for a sweater because they always have the best ones this time of year. Plus I did the buy online, pick up in store option so it was ready for me last minute. Because while this party was my idea, I was still the last one to arrive. At my own party. It's fine — everyone is used to me.
If you want to give the gift of a sweater to your girlfriends, I've picked out some of my favorites from LOFT below! (Order by the 19th for Christmas Delivery!)

Side note: these Velvet Leggings are my holiday life-saver. I'm going to be wearing them to travel in because they are super comfy but look amazing! You can find them here!
---
Thanks to LOFT for collaborating on this post! Thank you for supporting the brands that support this blog!