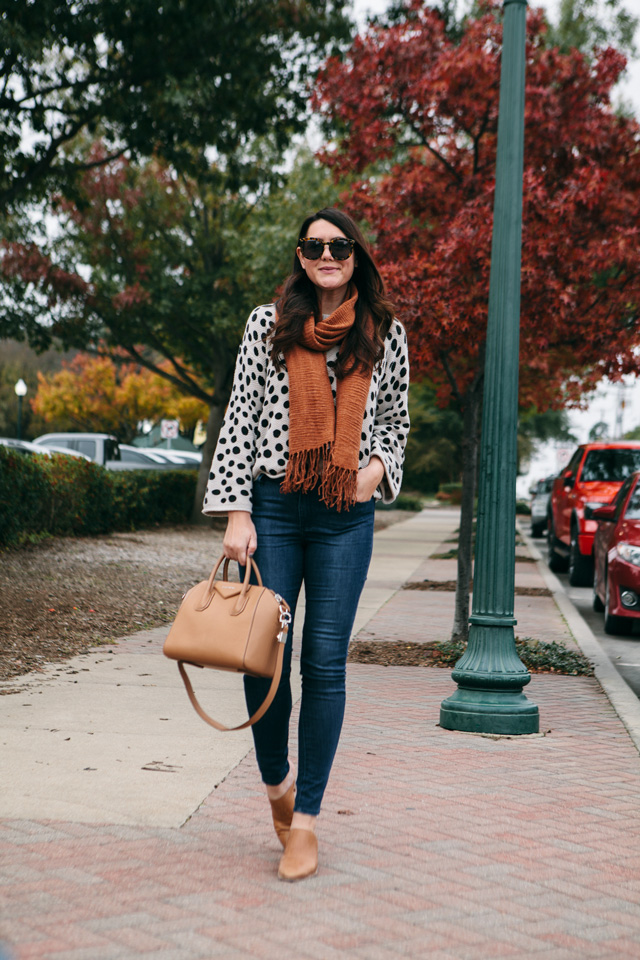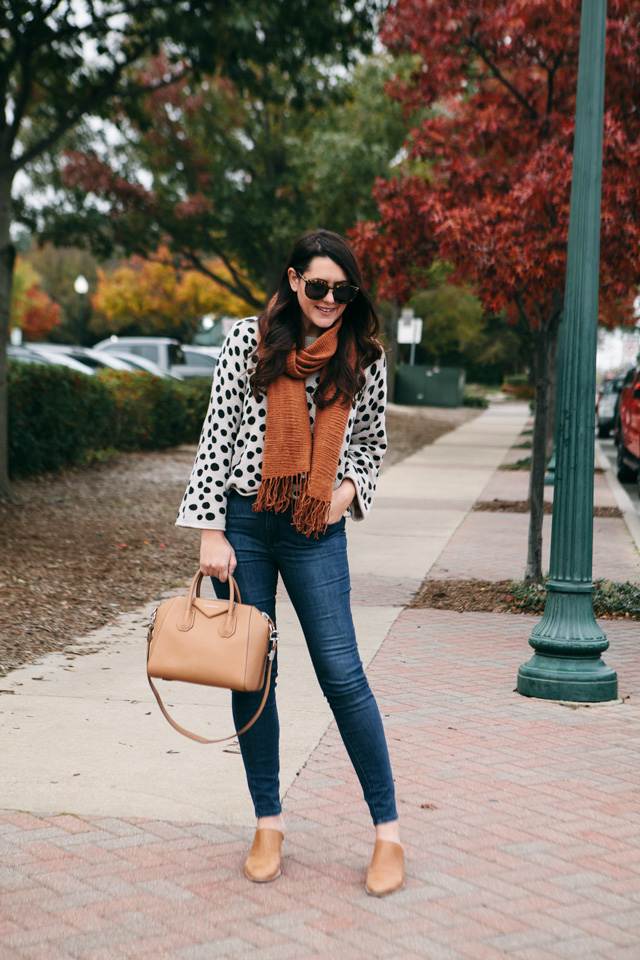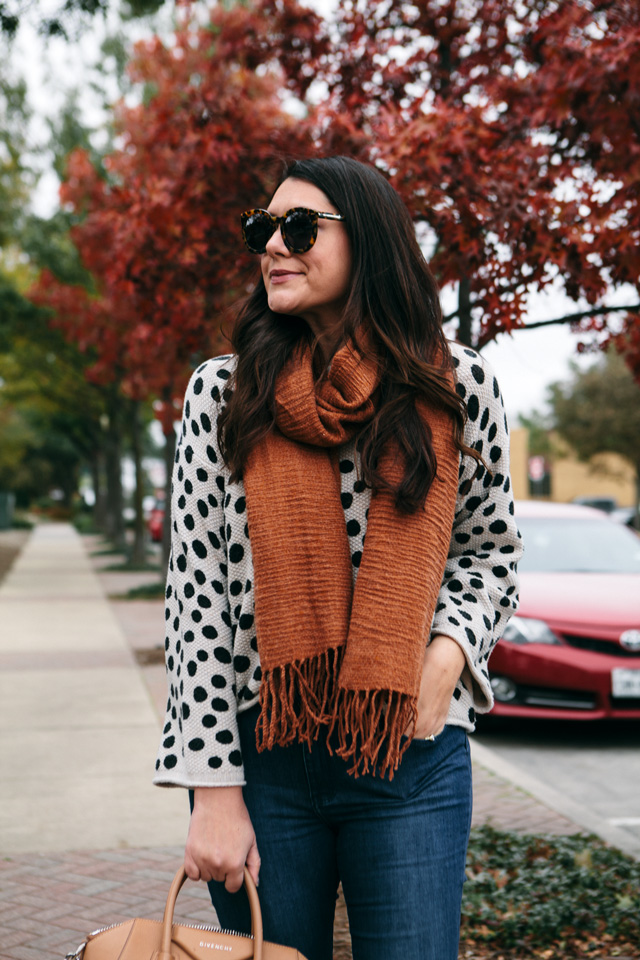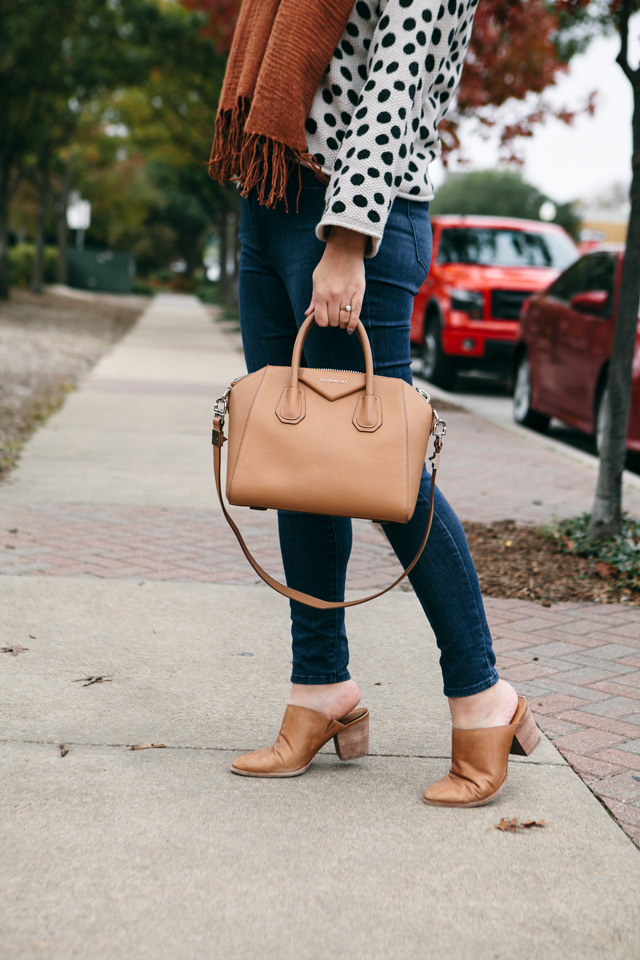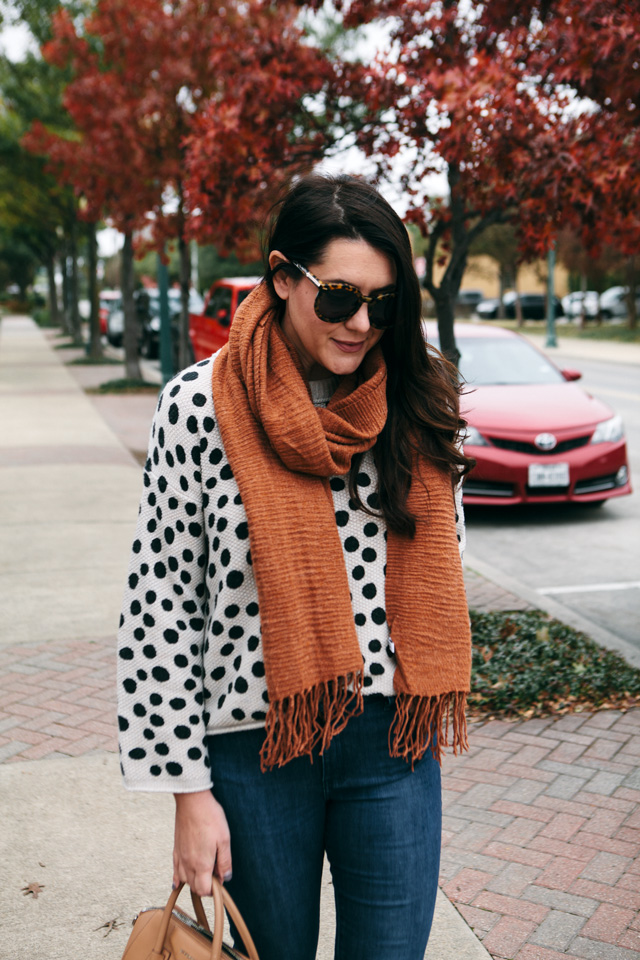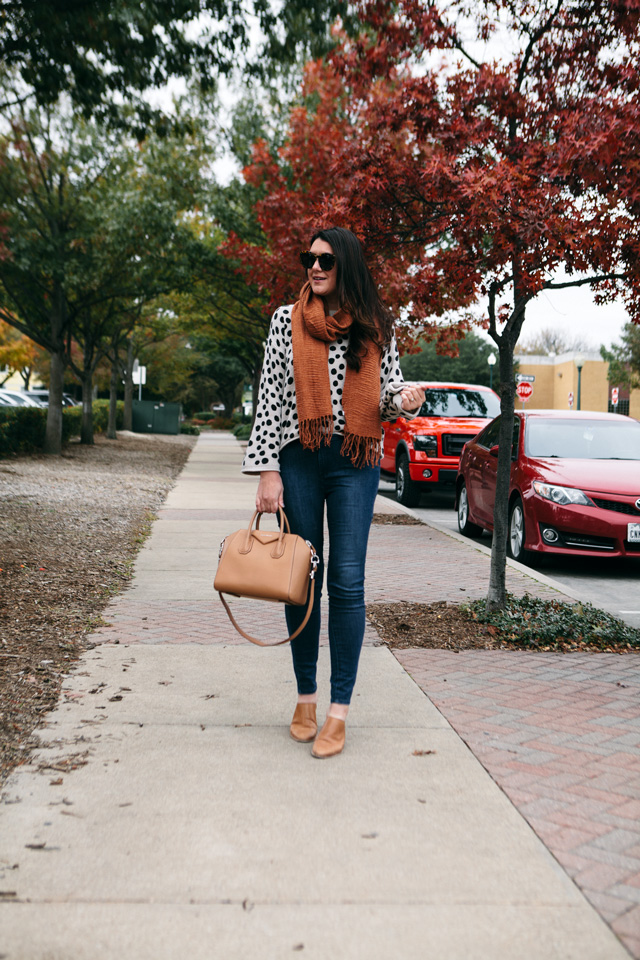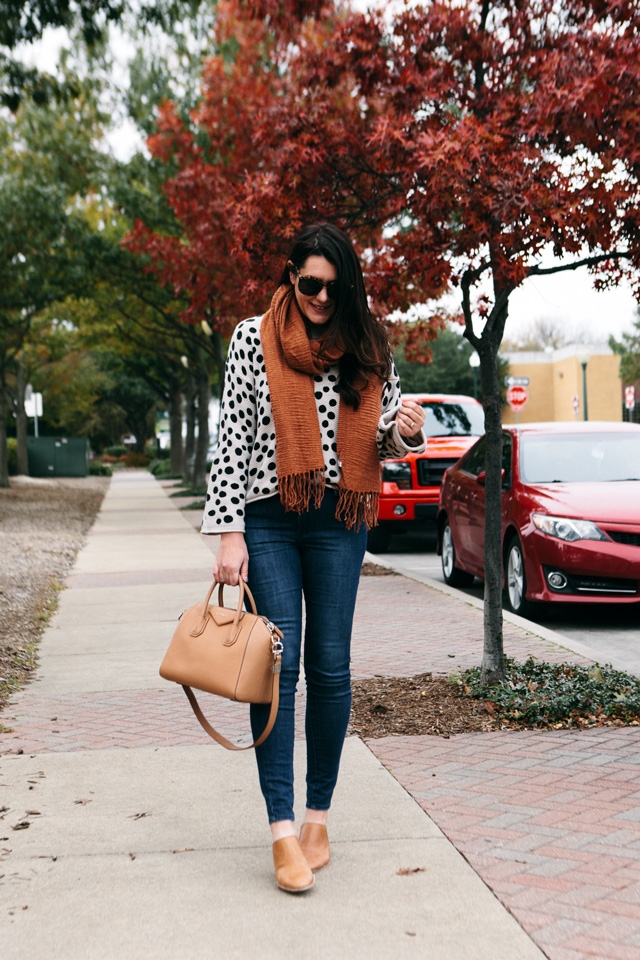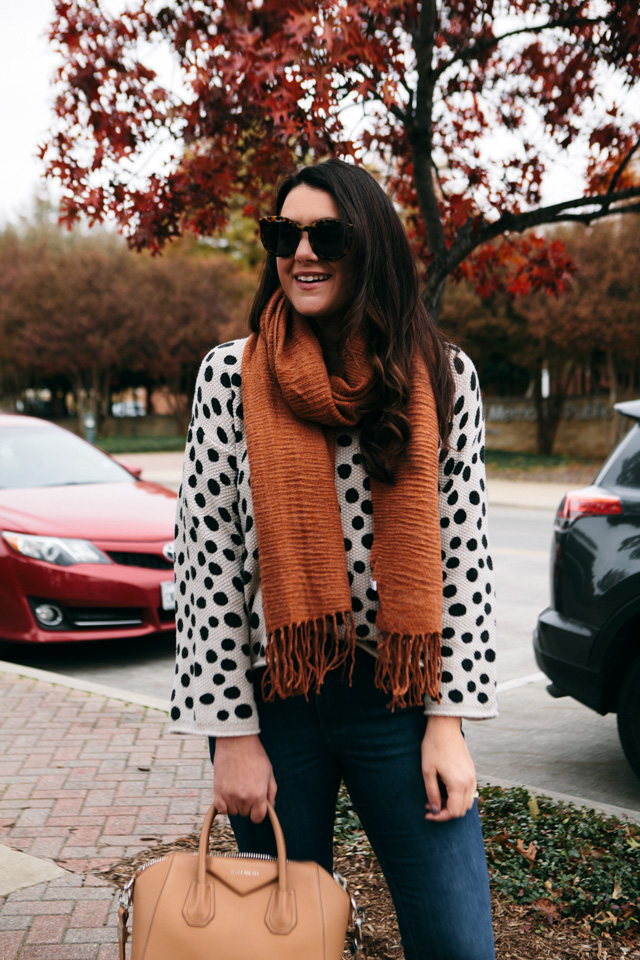 This year our trees didn't really have a chance to turn their rainbow of autumn colors in between the rain and the freeze. Which is one of my favorite parts of autumn (that and Thanksgiving, naturally.) I saw these trees on the corner and thought hey! that matches my scarf just perfectly and out we popped out of the car and shot! If I look cold, it's because I am. My brain hasn't switched on the 'hey Kendi it's cold out' switch yet and I keep forgetting a coat. I'll learn one day. 😉
How adorable is the sweater from Madewell?? I love the leopard trend and this is a cute take on it for sure. I love the big bell sleeves as well. A perfect sweater going into winter, so easy to pair with denim or leggings. I would actually size up if you want it to fit more as it does on the model. I'm in the medium and it's a bit more fitted across the chest, so if you're blessed in the chest and want a looser fit, size up one. If not, stay true to size!
You can find this sweater here!
I picked up this scarf from the Everyday & Co shop! It actually comes in three different shades and I couldn't decide which one so I bought them all!  But I went with this one today, I felt like the rust would match the black and grey sweater the best. And then we found these beautiful autumn trees by accident and my outfit just really came together. Thanks Mother Nature for finishing the deal. Back to the scarf, it's such a good deal at $24! You can find it here! (There are limited quantities on this one!)
We are having a Black Friday sale at the shop! A lot of people asked! If you follow our IG, we will let you know the sale this week! It will start Friday! 🙂