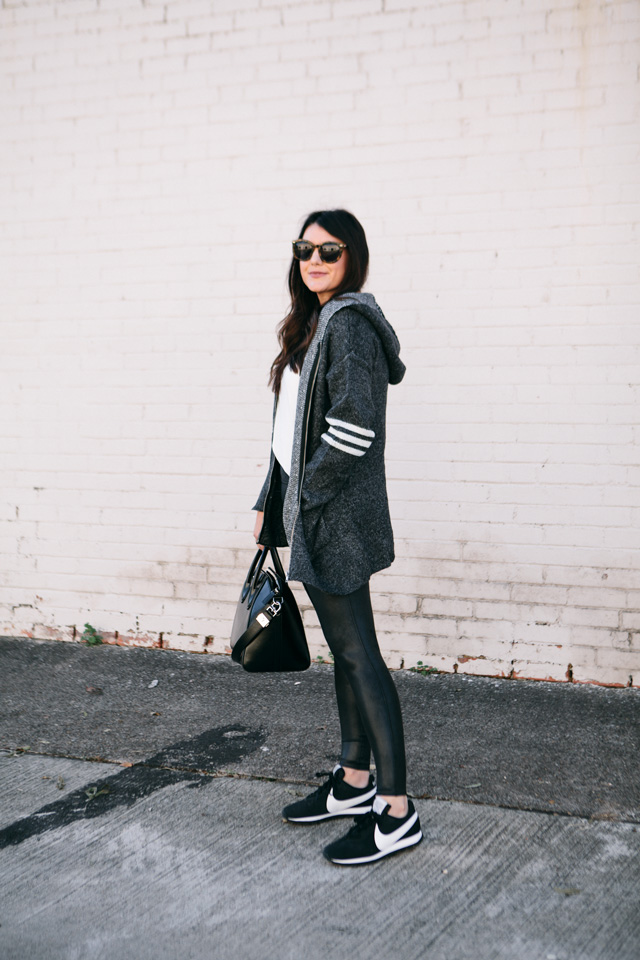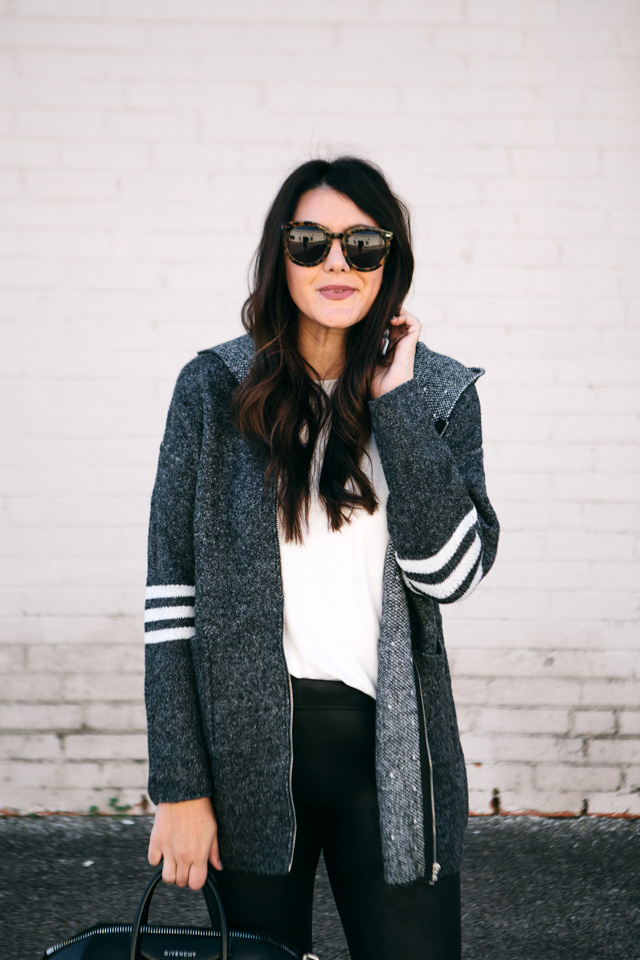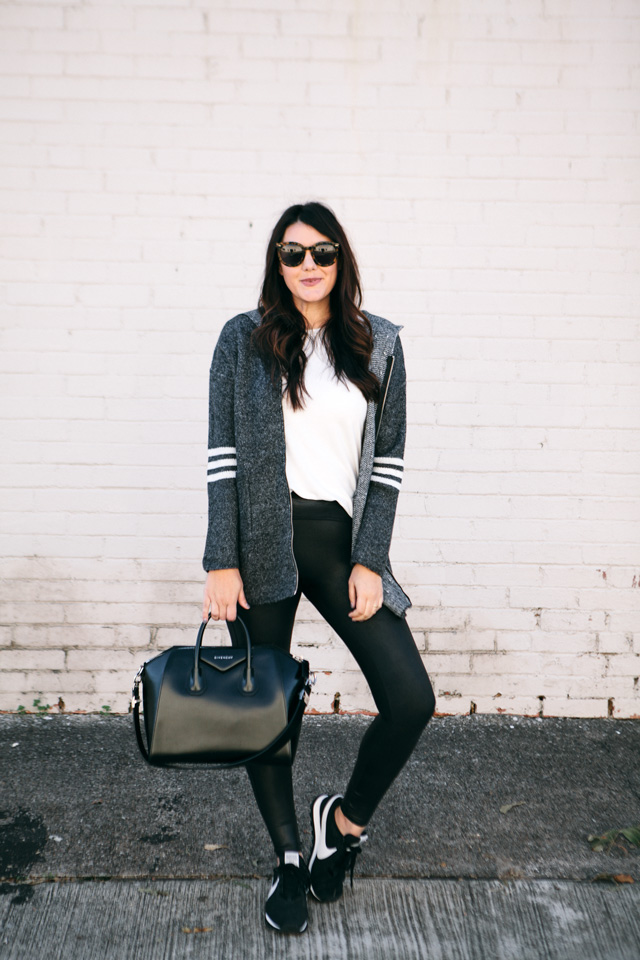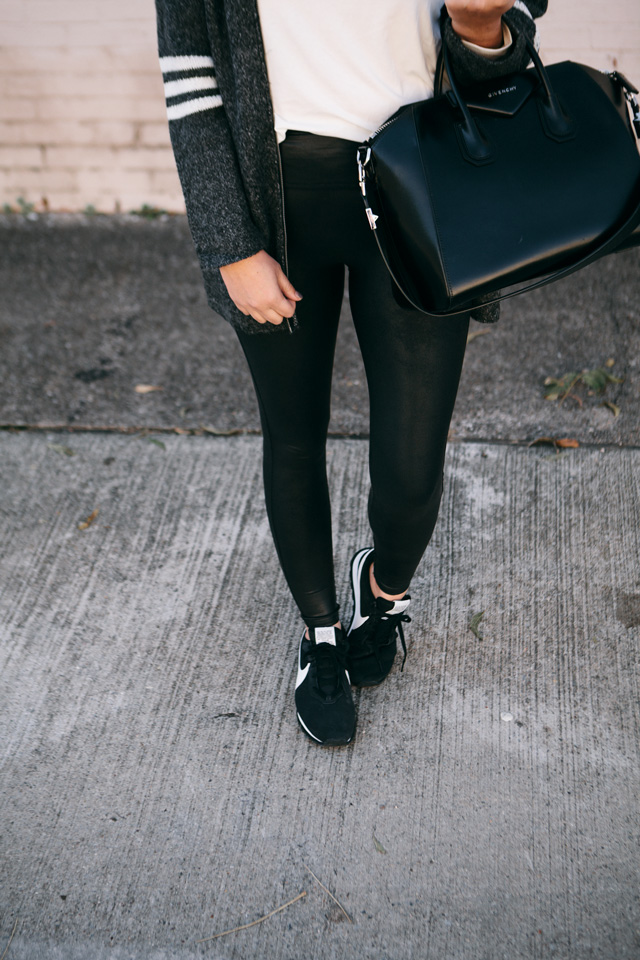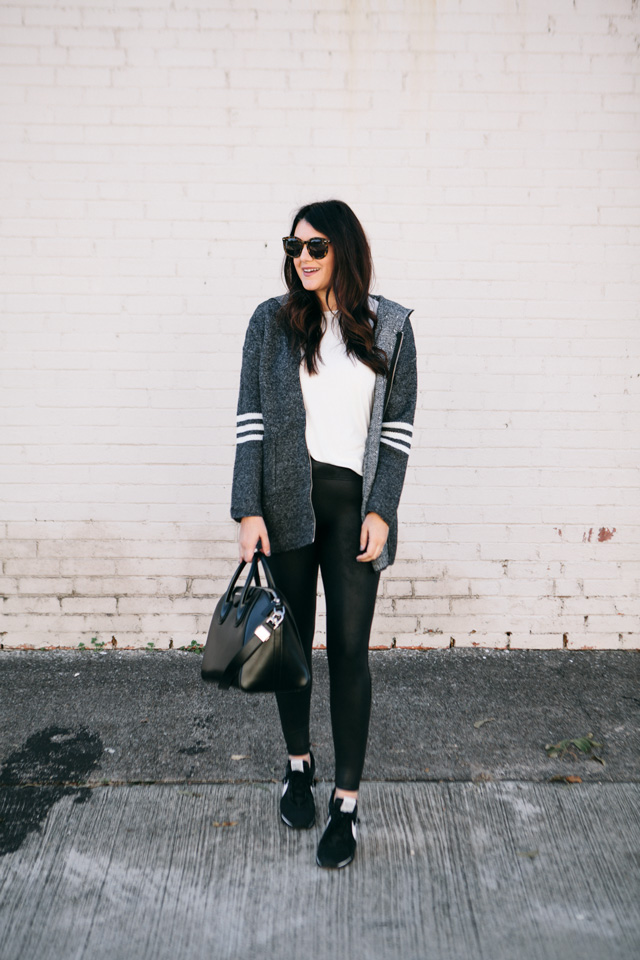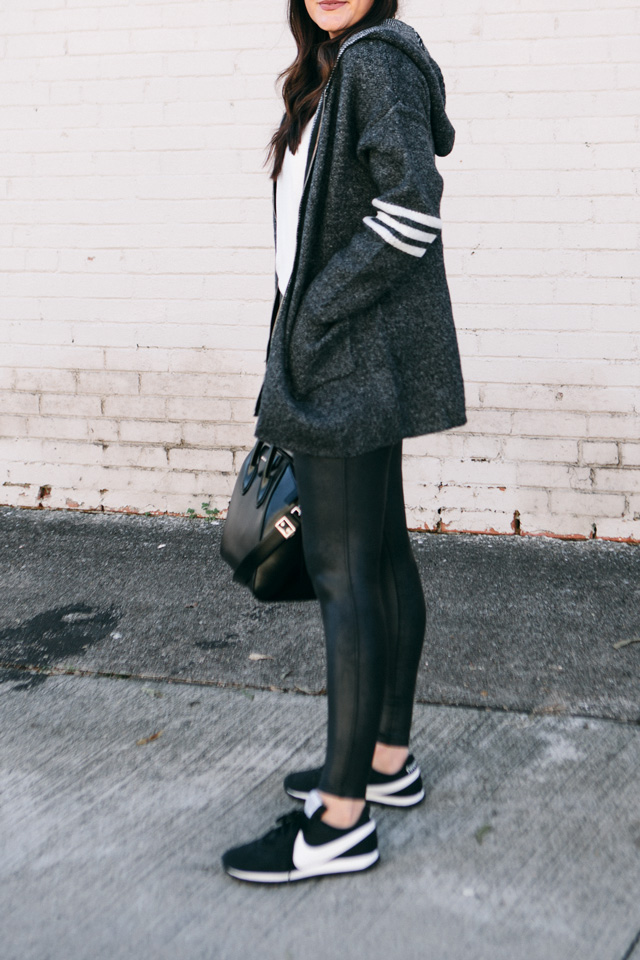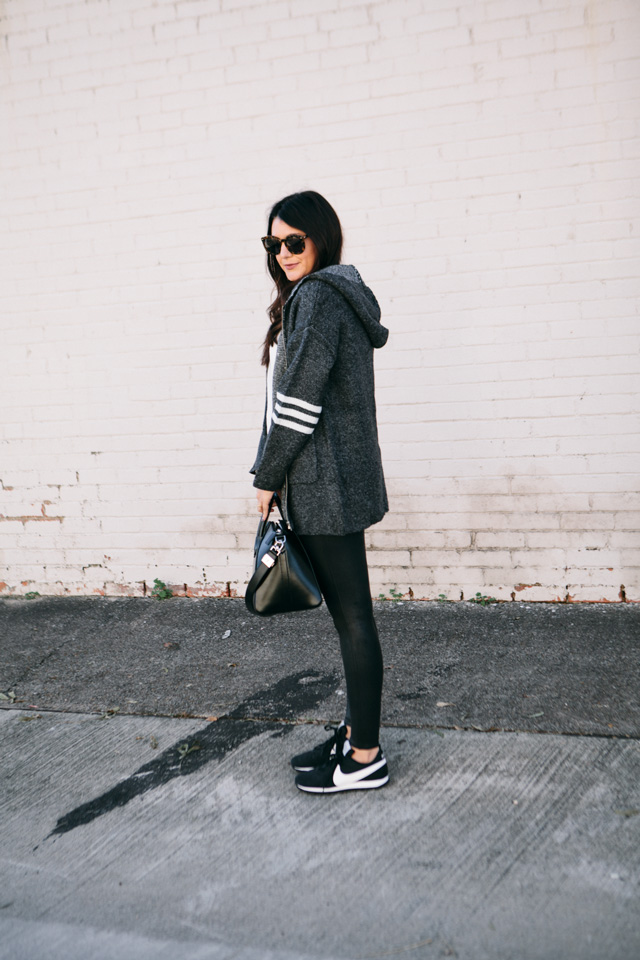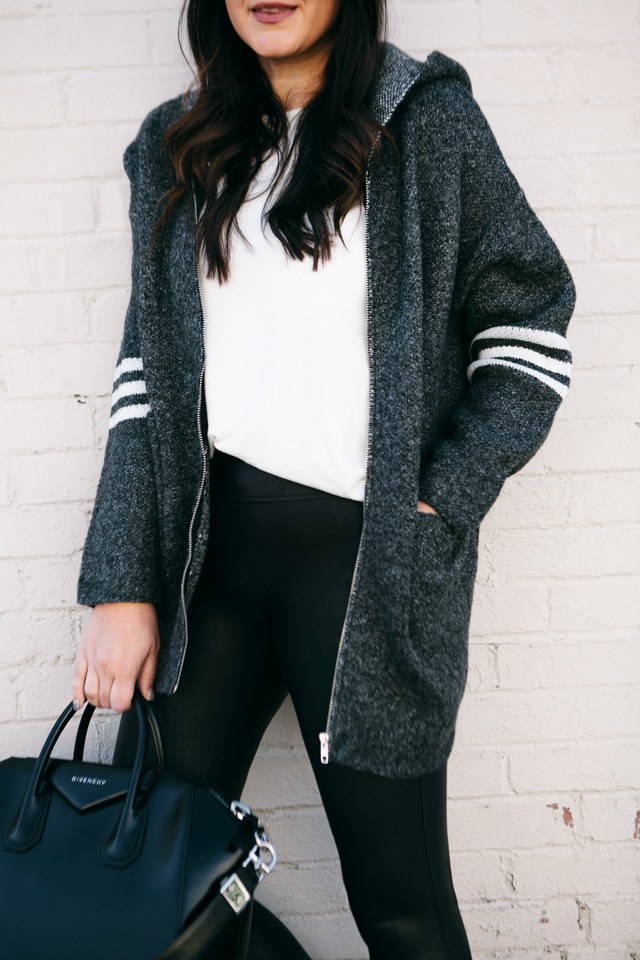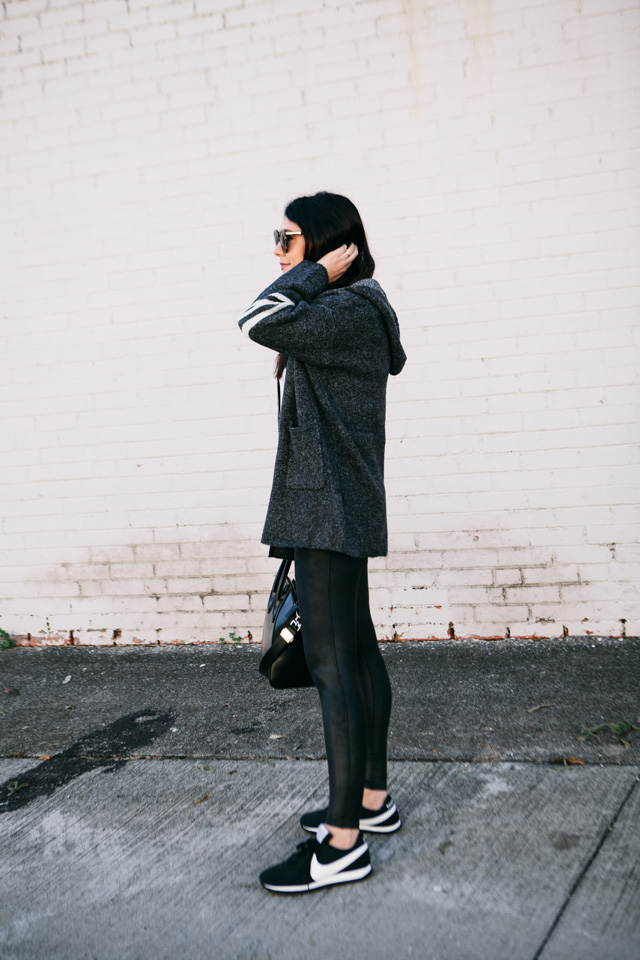 Okay, so this sweater jacket may be one of my favorites from our latest collection at Everyday & Co! So this is the Hooded Sweater Coat — think a sweater meets coat that zips up with a hoodie! The best part is that it's so versatile! I'm wearing it here with my new favorite leggings (They need their own post honestly! I've worn them 3x this week!!) but this sweater coat also works well with denim and booties! It's seriously the best layer to throw on when you just want to go. It's a no-brainer and I love it for that! I'm wearing it with the Long Sleeve Crew Neck as well. (It has more an of a loose body, kind of tunic-like, but I've tucked it in here.) I will say this one is a limited quantity so once they are gone, they are gone!
You can find this Sweater Coat here!
These leggings are seriously the best. I kept getting Facebook ads from Spanx on these leggings and I finally looked them up on Nordstrom. They have 1700+ reviews!!! I was like okay that many people can not be wrong — and let me tell you: If I could wear these every single day I would. I am DEFINITELY wearing them for Thanksgiving. 😉 They are stretchy and comfortable but they have a sheen so they look more like a pant than a legging. You can find them here!
Check out the new arrivals at Everyday & Co and our new photos from our warehouse!