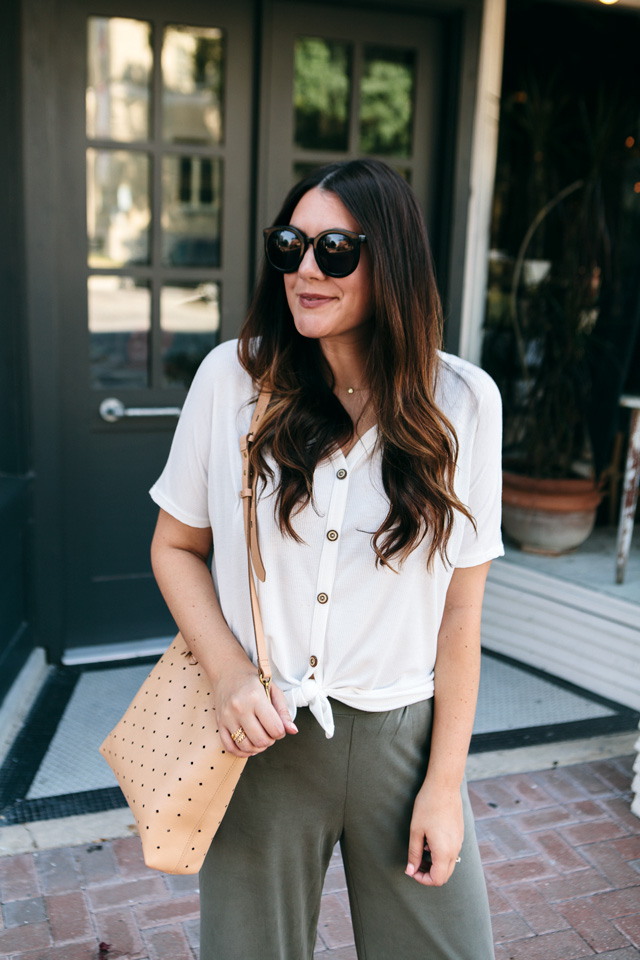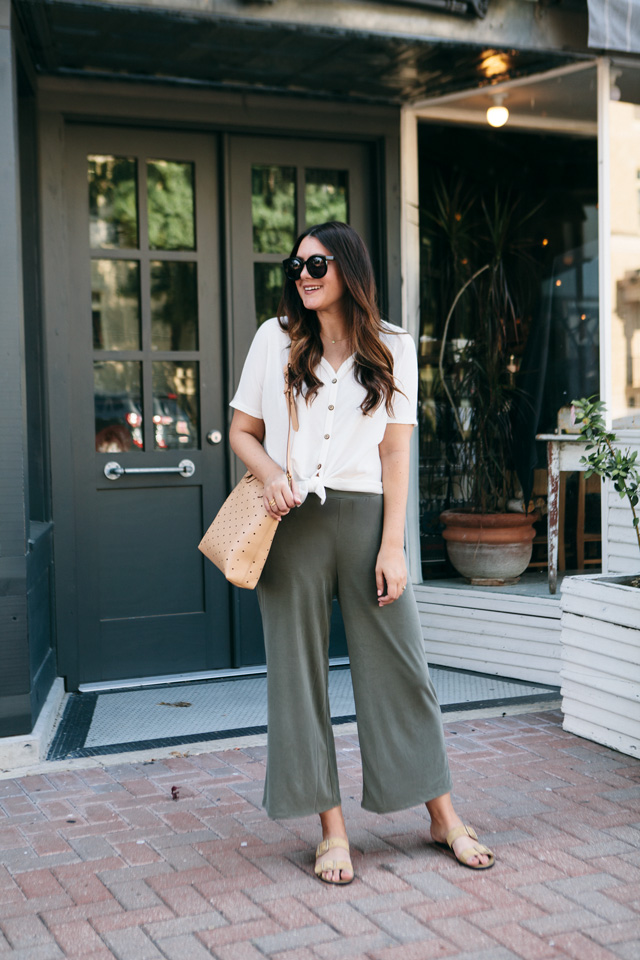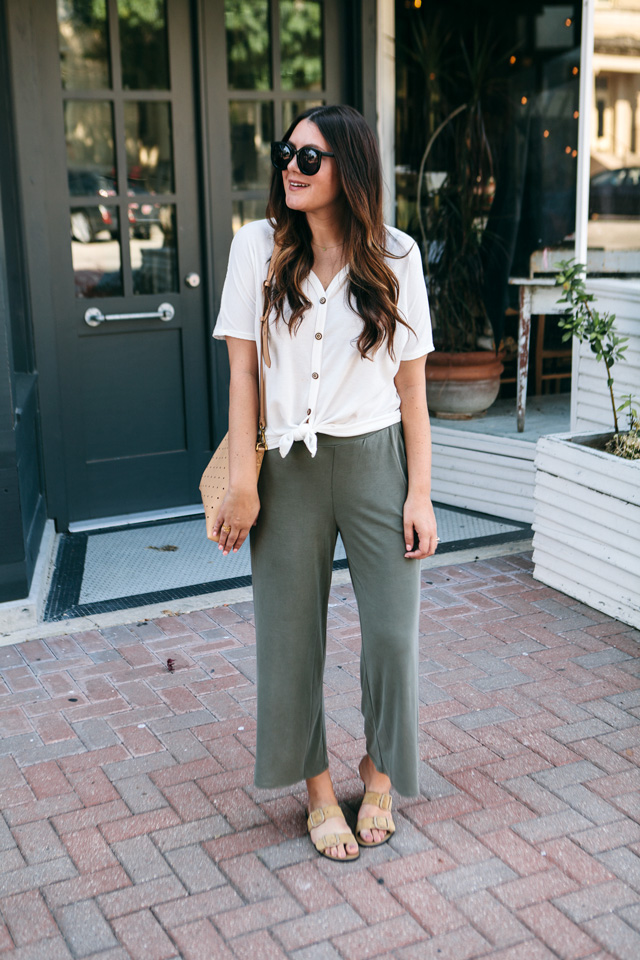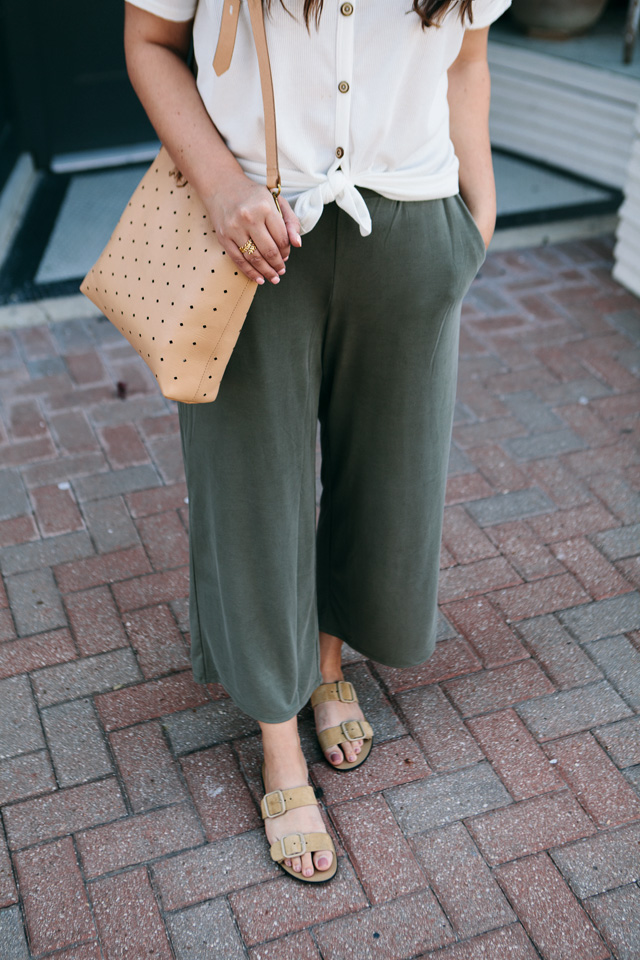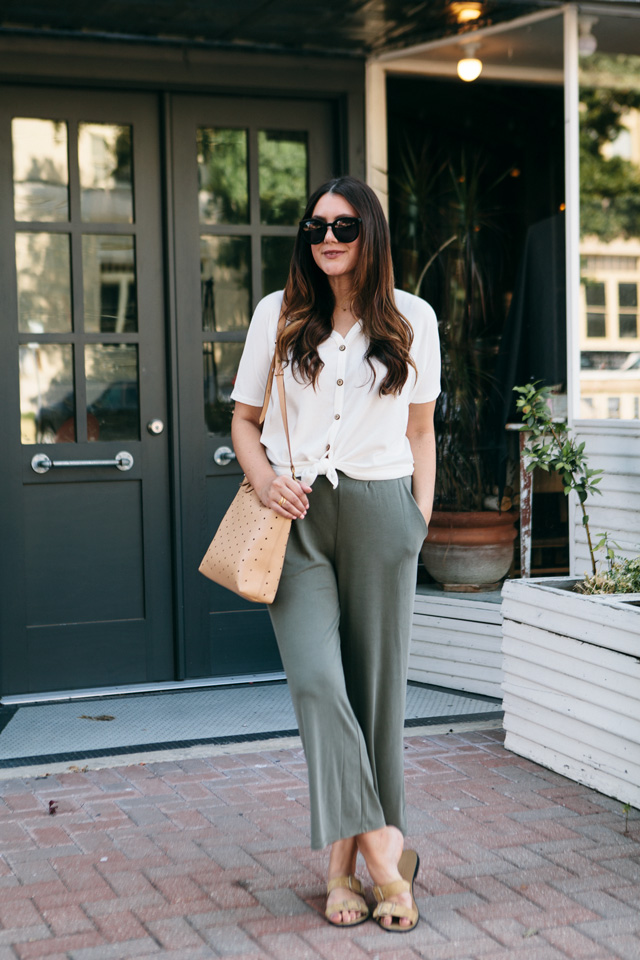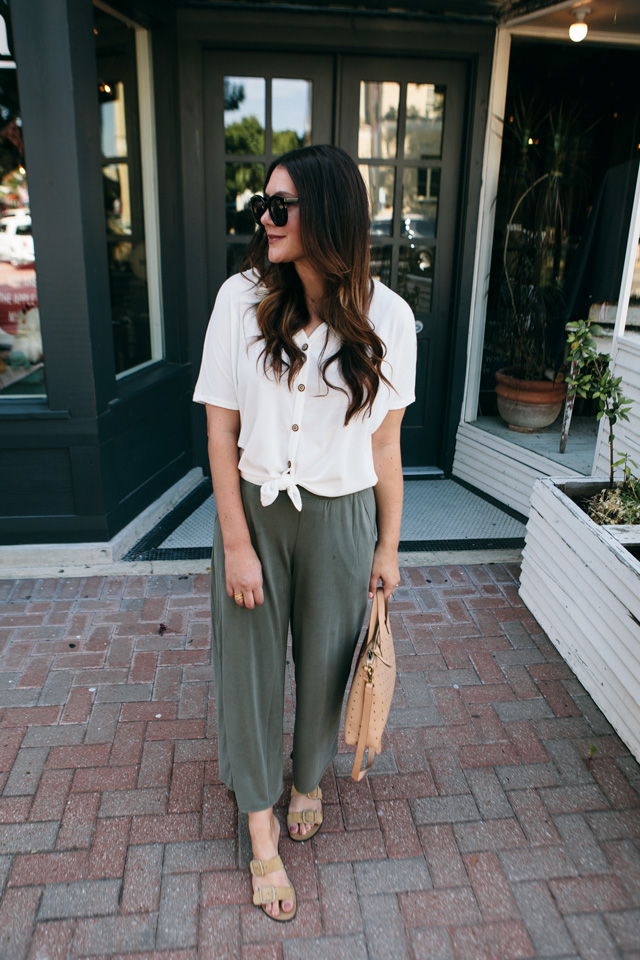 I featured these pants on a whim on my IG last weekend and everyone LOVED them. I've had them for a while (which means they are now on sale! with an extra 50% off!) and I love them but find myself exclusively wearing them on the weekends or if I'm just running errands that day. They are the best weekend pants because you can go from Costco to couch without a wardrobe change in between.
The pants also have pockets which bumps them up a full level in my book. Comfy, soft, pockets. Dream pants. They also come in grey so double dream pants.
More fit info is below but size down one on these!
I love this simple tie knot tee with them but I have on good authority that a black tee looks just as great. I think keeping it simple in color is key with this silhouette. Keeping the top neutral gives the complete outfit a nice chic feel instead of just thrown together as an afterthought. A few top suggestions are below, including a similar top to this one!

Well, I am off in my weekend pants to figure out miss Gemma's first birthday decorations. Sure I've had a whole year to plan it but I like to wait until the last 10 days to really feel that thrill of procrastination running through my veins. Good thing my pants are comfy. I've got some running around to do.