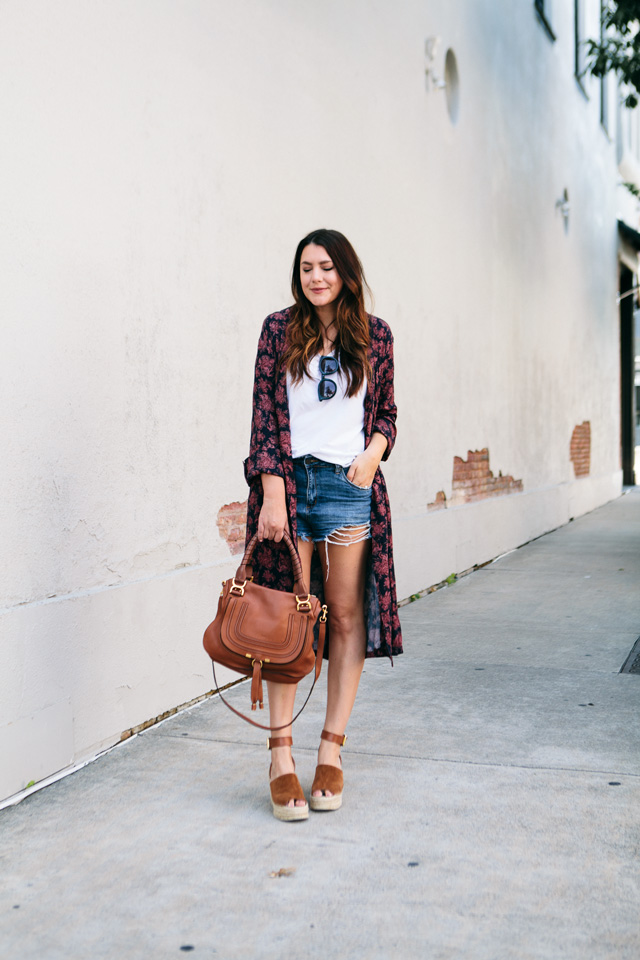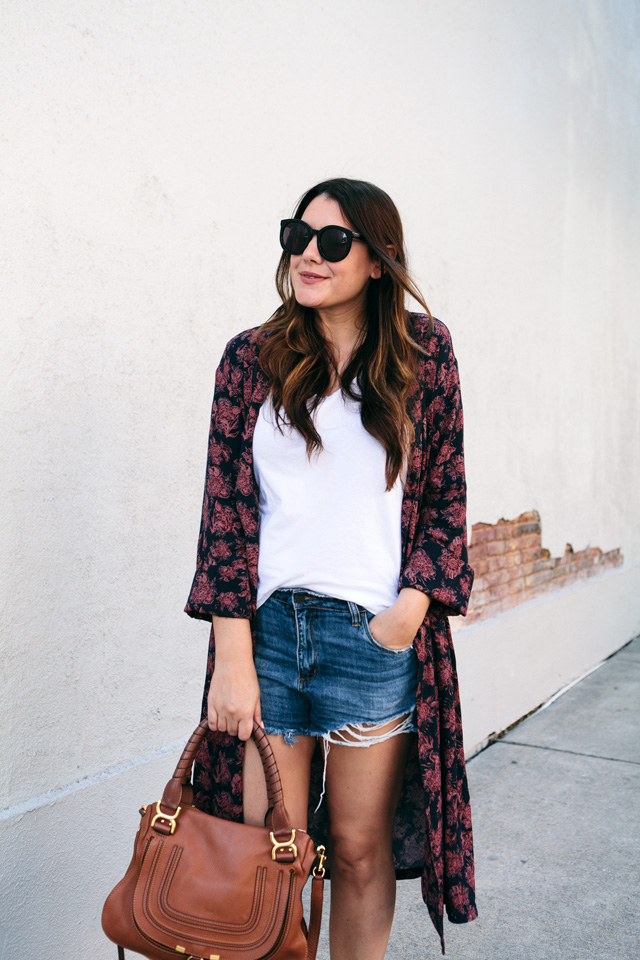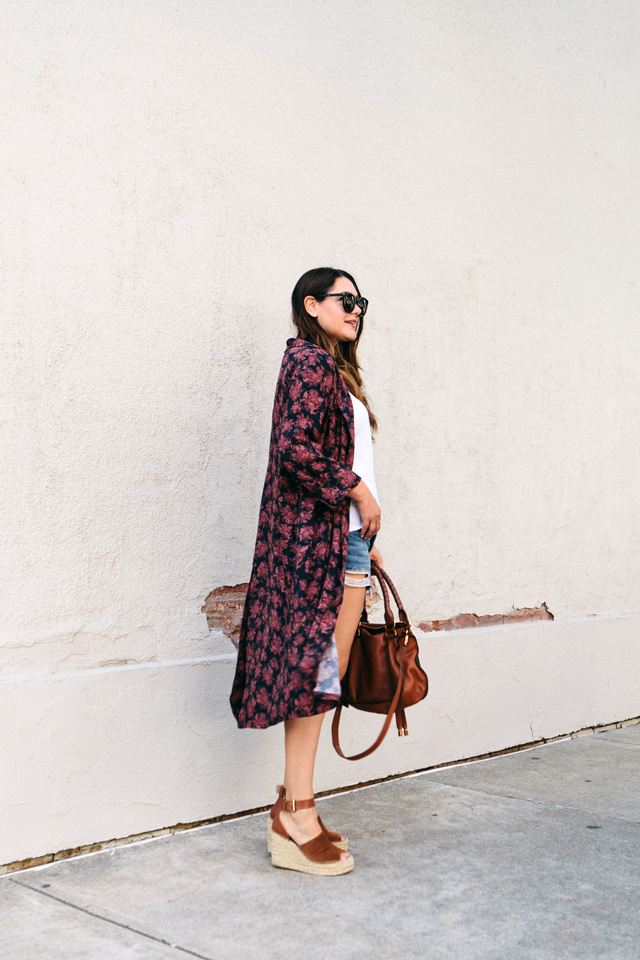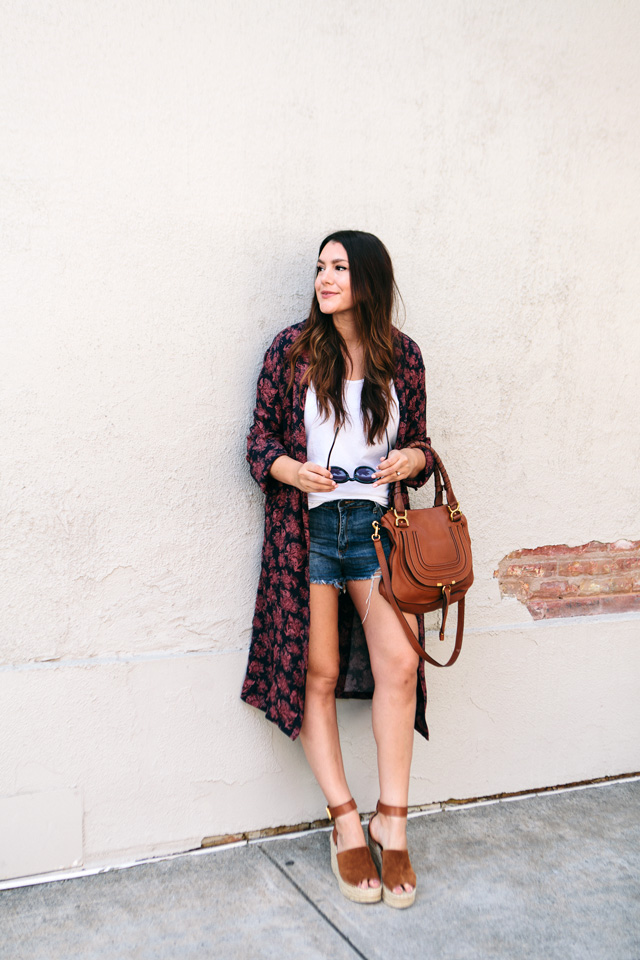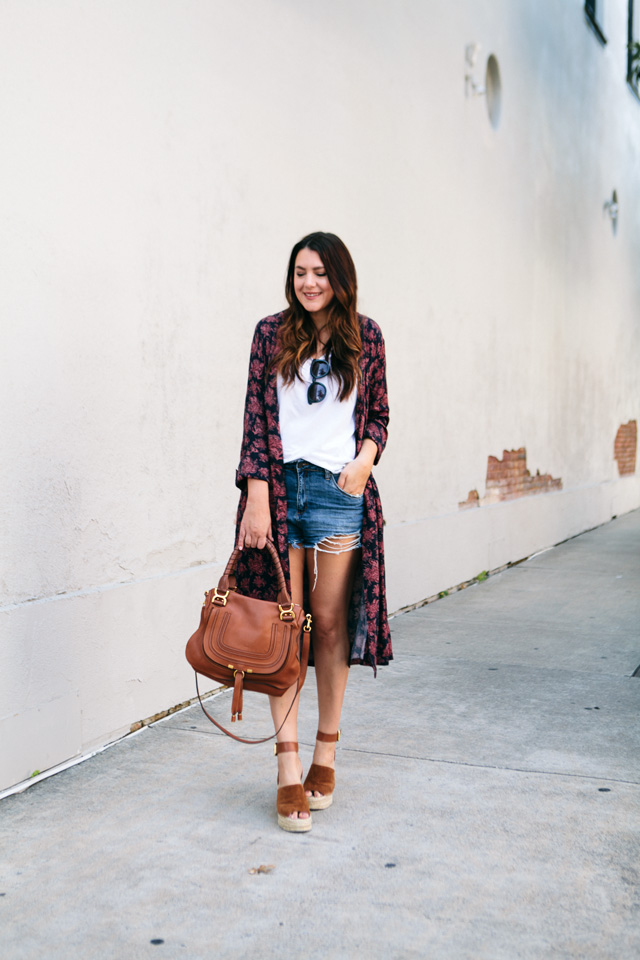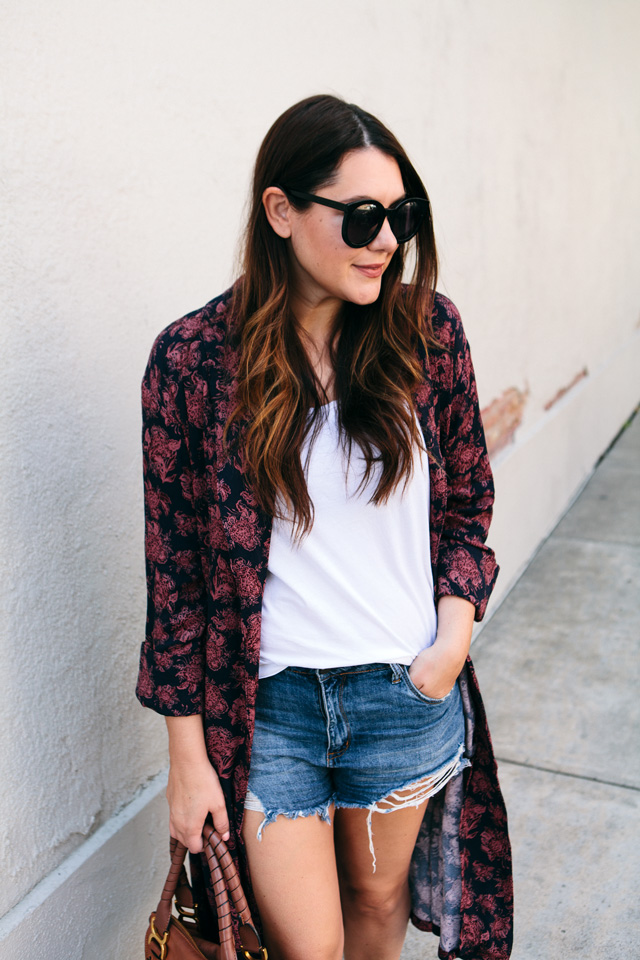 I've been stalking the Nordstrom Anniversary Sale for restocks of this kimono all weekend long before I posted it on the blog and guess what? Three sizes are re-stocked at Nordstrom! Hallejulah! You know I hate posting something on here without it being readily available and I know you do too! So I won't even waste your time if you've had your eye on this beauty — find it here!
Just a few things to know about this kimono because it's super hard to tell from the photos. The fabric is a lot thicker than I expected, definitely a fall weight kimono which is actually really thoughtful! Sometimes in fall, you want to change up the old just a jacket or cardigan routine and this is the perfect weight for that. The weight of the kimono actually gives it a beautiful drape and it flows as you walk. It's really pretty in person, although it photographs pretty too, I like it more in person.
Secondly, if you can't tell by the photos it is very long. I am in the medium and I feel like it fits pretty true to size but in an oversized way. Like I could have worn the small but I like this loose feel of this size AND IT WAS THE ONLY SIZE LEFT when I was in store. Beggers cannot be choosers.  So I am 5'9″ with heels on and it is hitting me mid-calf. I personally love the look of this long kimono but if you are under 5'6″ I'd say, maybe think of another option!
Or how about I think of some options for you 😉 I looked around Nordstrom and lo-and-behold they have a few more very pretty options for kimonos if you are feeling the look but not feeling this particular one I'm wearing. I've sorted them from shortest to longest below!

(This one is another long one but I love this nude hue one from Free People. I never thought I was boho enough to pull off a kimono but after this post, I think I've convinced myself anyone can pull this easy look off. Mainly because I want this one too. LOL.)
Side note: this is the last week for the Nordstrom Anniversary Sale! If you haven't looked at some of the re-stocks, this is the week to look!