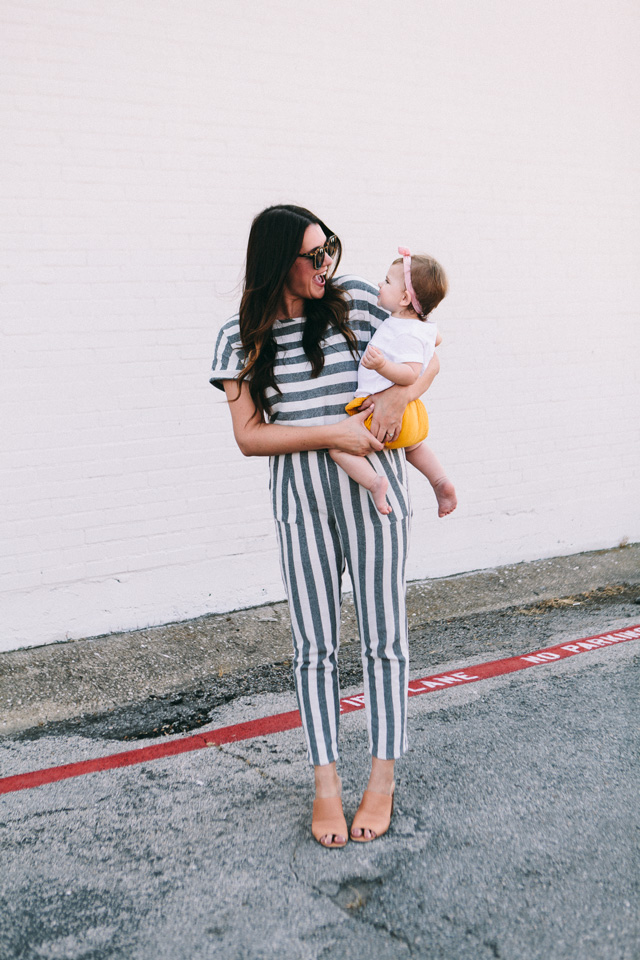 I am so excited to announce a project we've been working on all summer long with one of my favorite baby + toddler t-shirt brands — Cheerily! The lovely ladies from Cheerily approached me this spring with an offer I could not refuse: design two customizable Texas tees for your little ones! As a mom, I am always on the hunt for cute tees that aren't super cheesy. And as a native Texan, I'm very attuned to all of the Texas sayings we have in this state. In fact, we may have too many but that's for another day and another discussion.  We decided to go with my two favorite Texas sayings — a twist on 'Everything's Bigger in Texas' and of course the classic 'Deep in the Heart of Texas.' I'll let you see how we gave each saying a cute twist for your littlest ones!
You can find these tees on Cheerily's site and there are onesies for newborns and tees for babies to up to 6T! (Gemma is in the 6-12 month shirt and it fits a little big for 6 months, but as you know babies always grow.  She is in about 12 month clothing and this tee fits just right for right now.) They are made with baby safe ink and organic cotton! And the best part?? You can get them customized for free! It's included in the cost of the tee! So your tee for your little one obviously won't say Gemma — unless your little one is also named Gemma. Then props to you for a cool kid name. 😉
(PS: they also have California tees  in collaboration with Navy Grace blog and are working on New York for next week's launch on Tuesday!)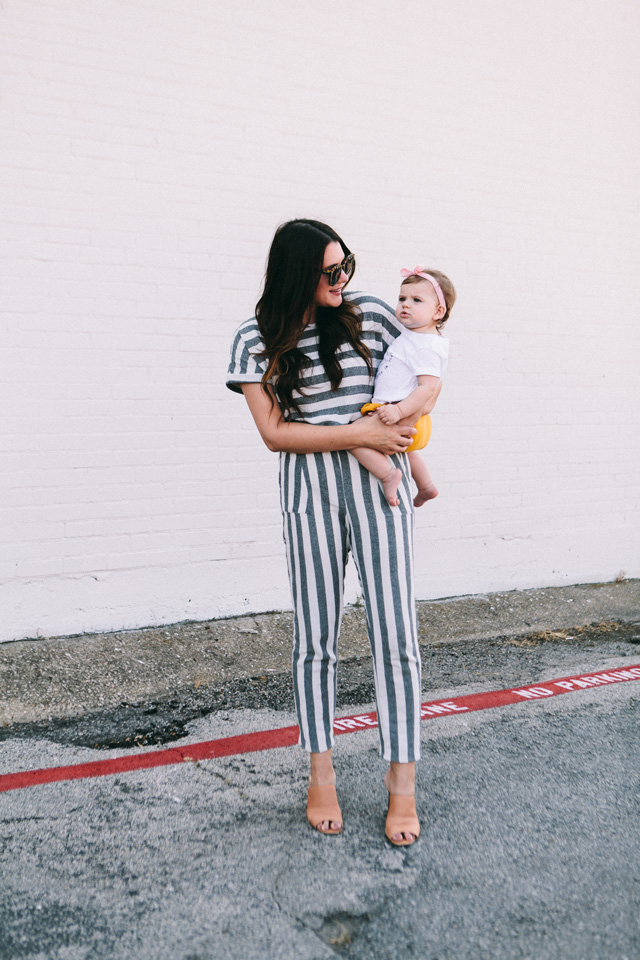 So without further ado…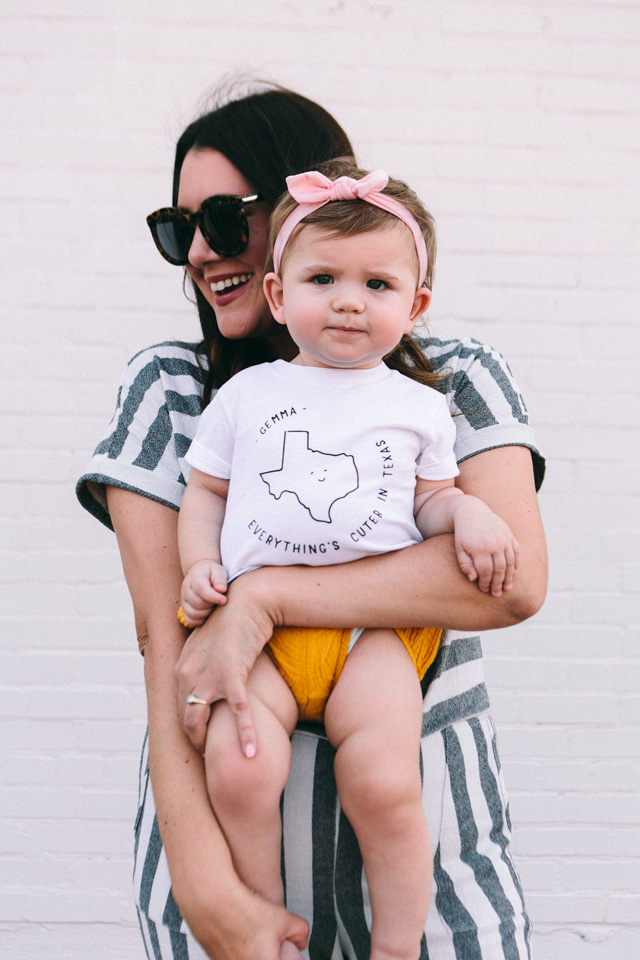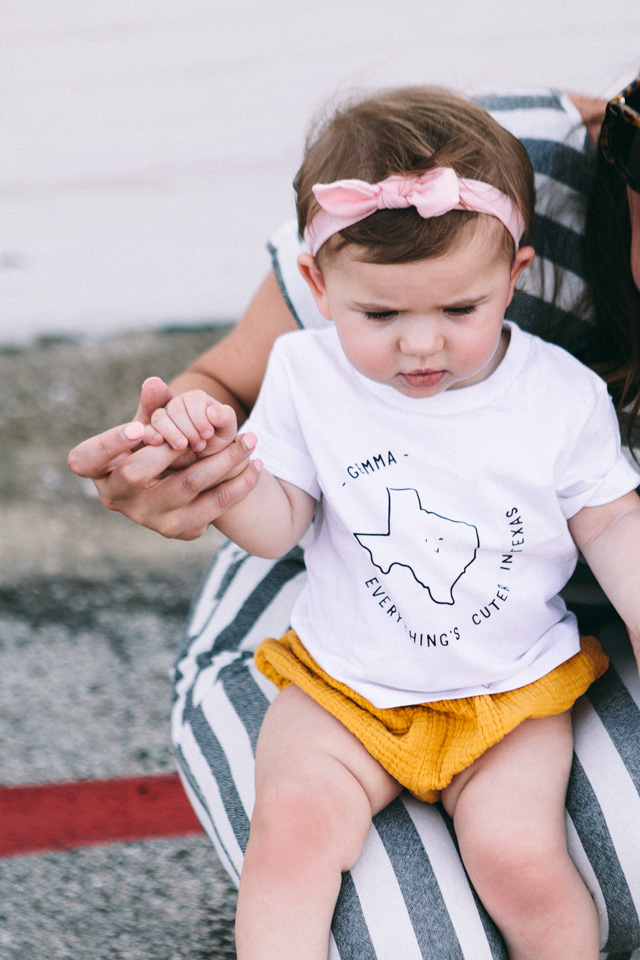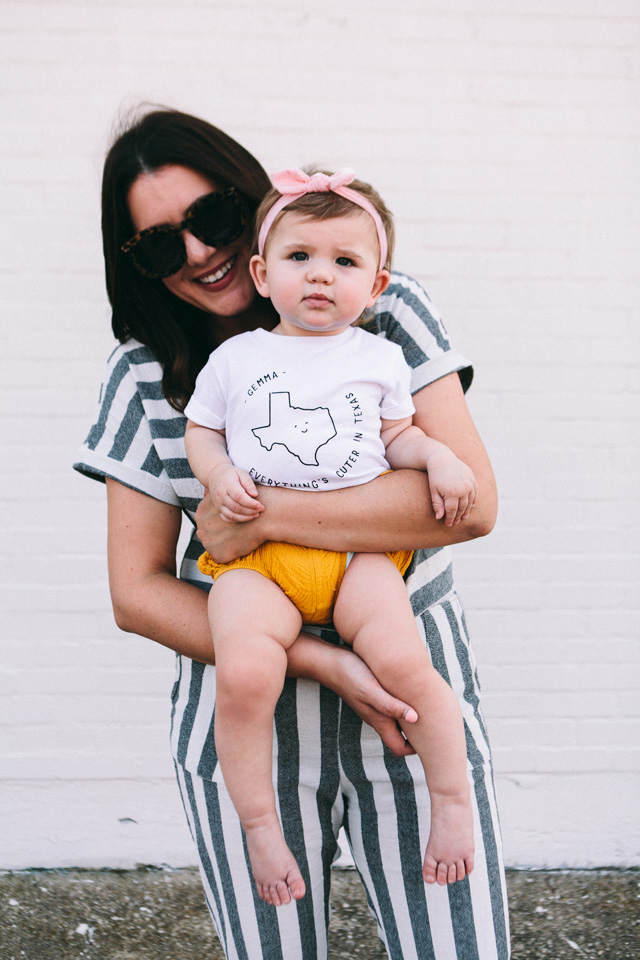 Don't let that little face fool you — she loves these tees. 😉
See?? Suns out, tongues out.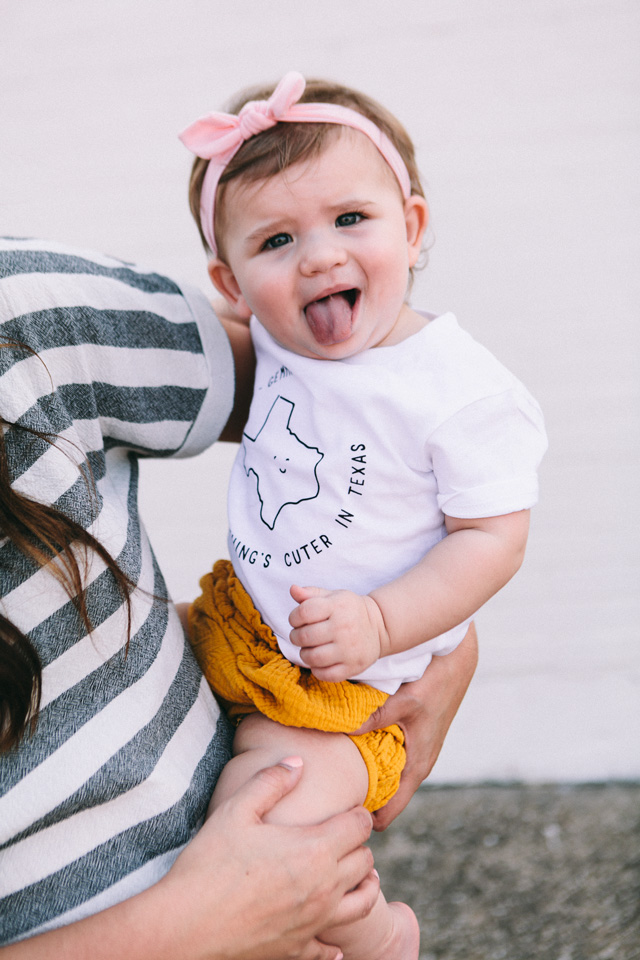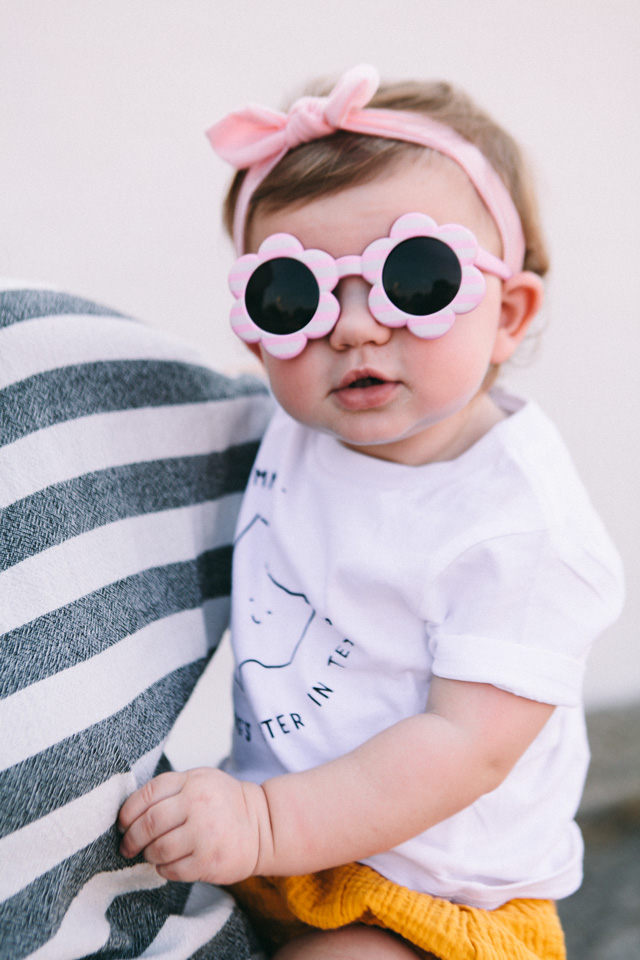 Shop the Everything is Cuter in Texas Tee here!
And of course, the Deep in the Heart of Texas Tee! Such a classic. We wanted to have a retro or vintage vibe to this tee and it came out just perfect. I'm getting a real 1984 vibe and I'm loving it. 😉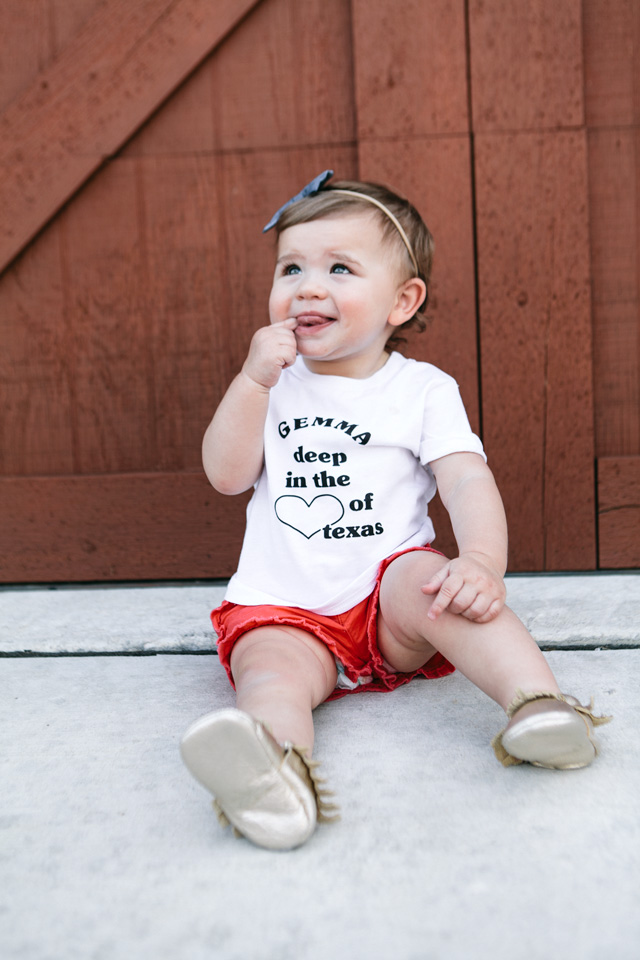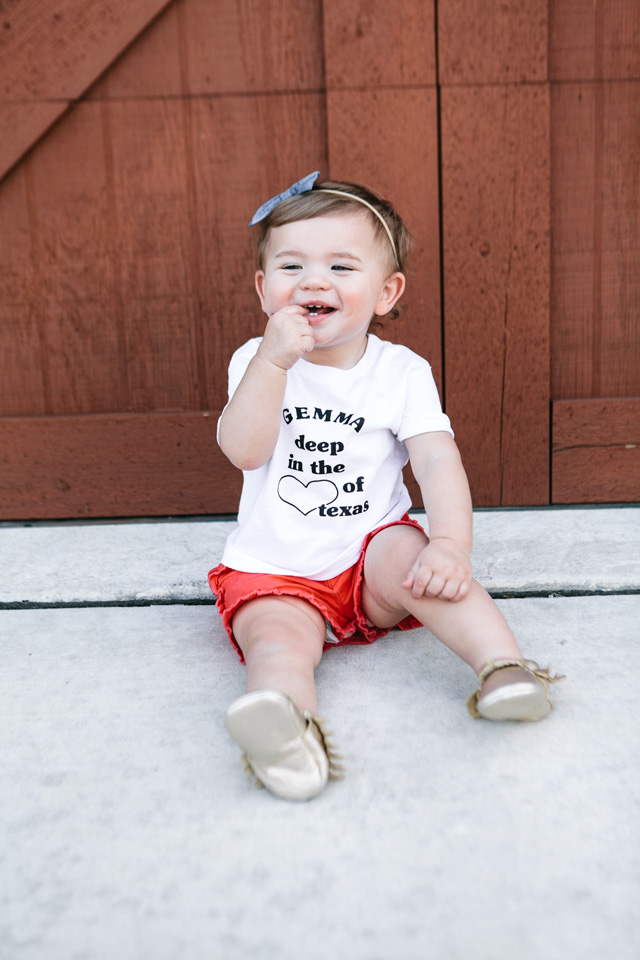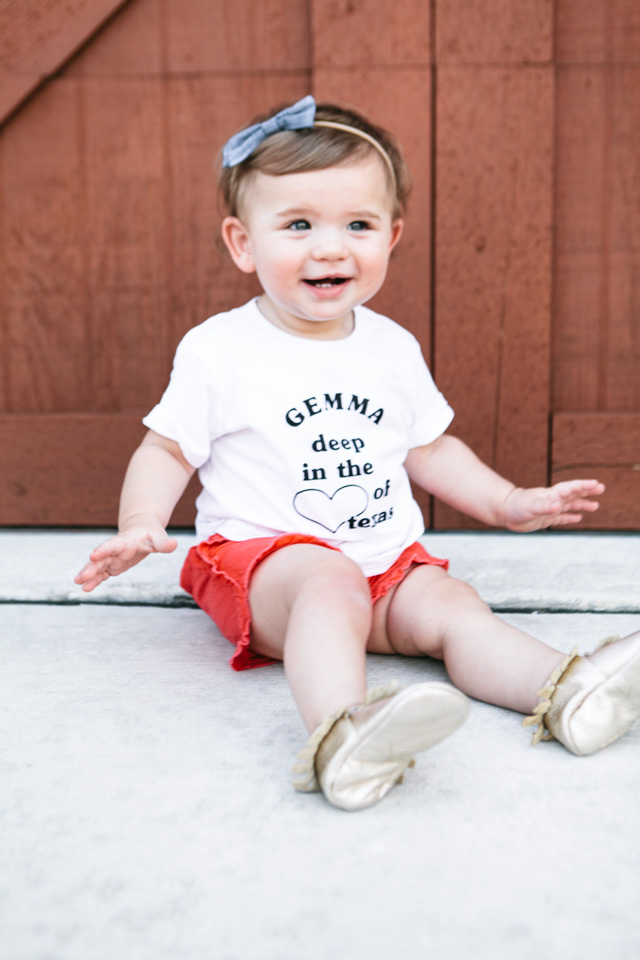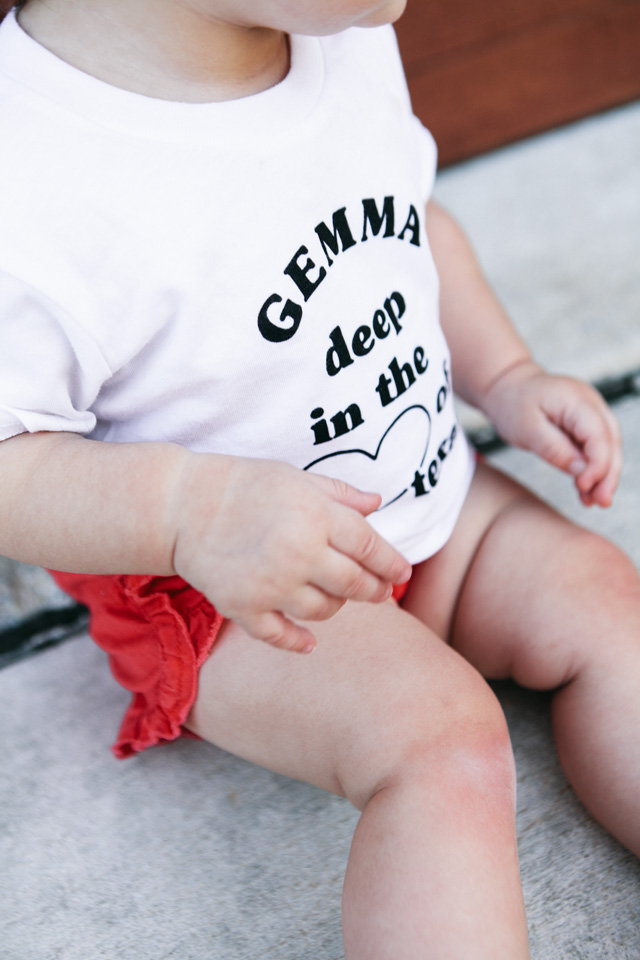 Shop the Deep in the Heart of Texas Tee here!
We even tried our tees out at a Texas institution: Whataburger. When I was brainstorming what is the most Texas thing ever, honestly Whataburger kept popping up and we all agreed, Whataburger might be the most Texas rite of passage there is. I mean what's deep in my heart? Texas, of course. And Whataburger. Let's be honest.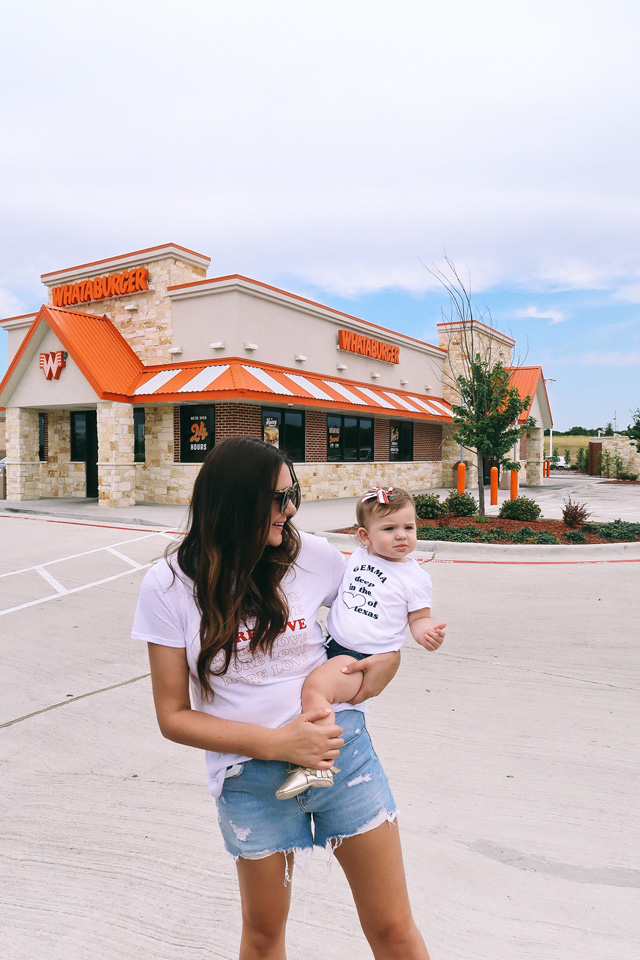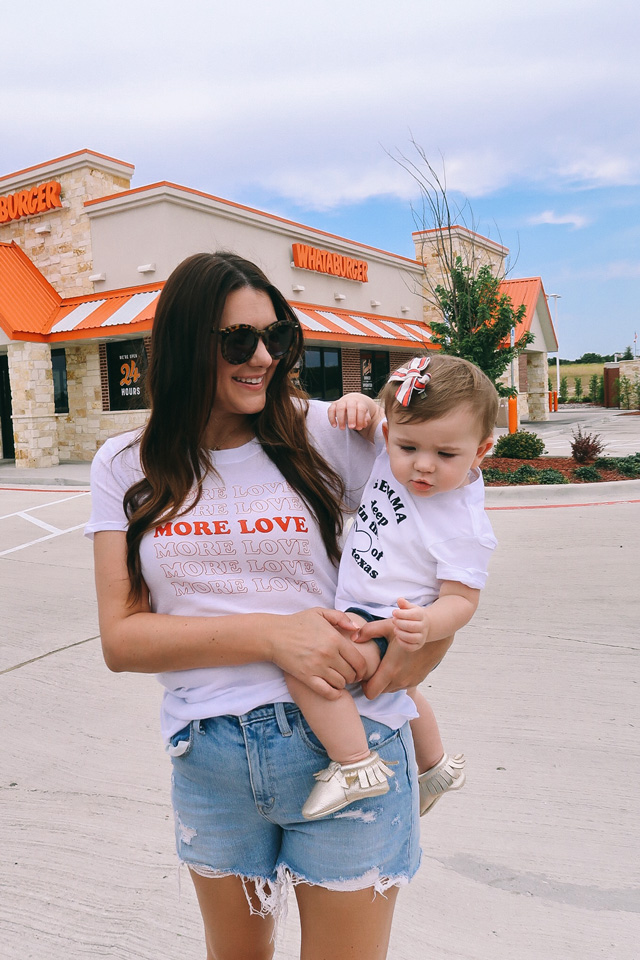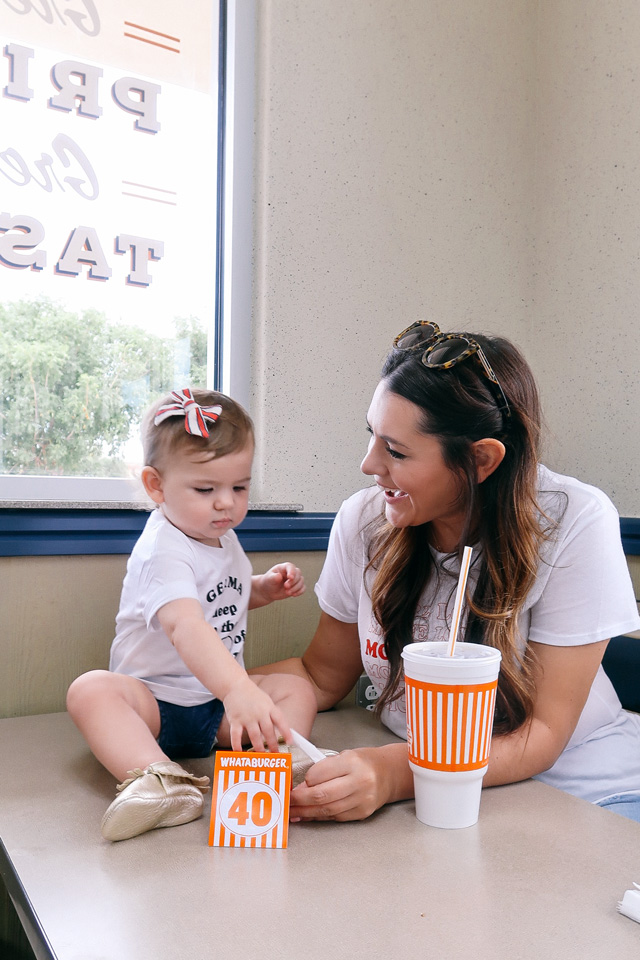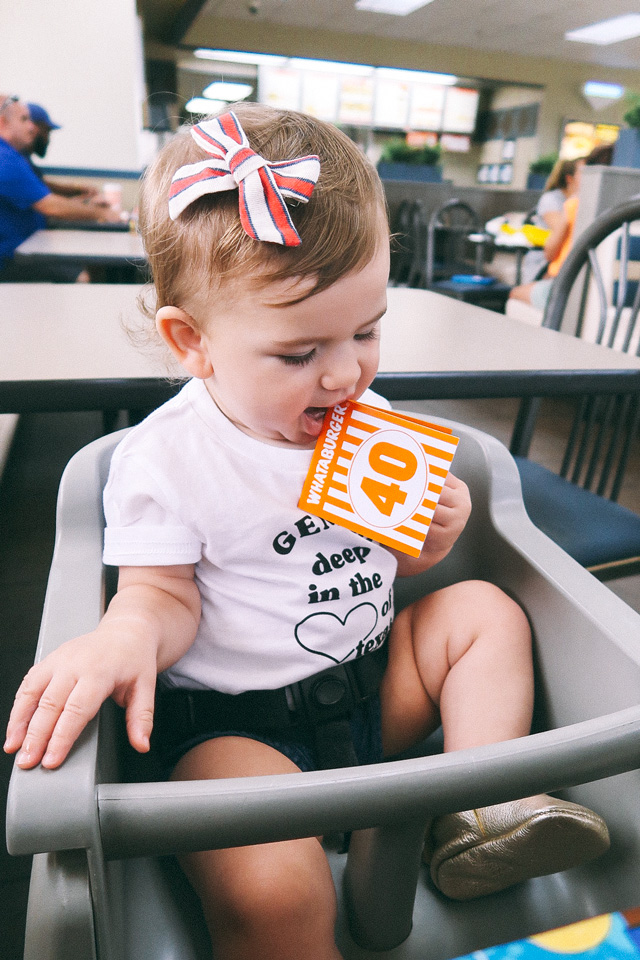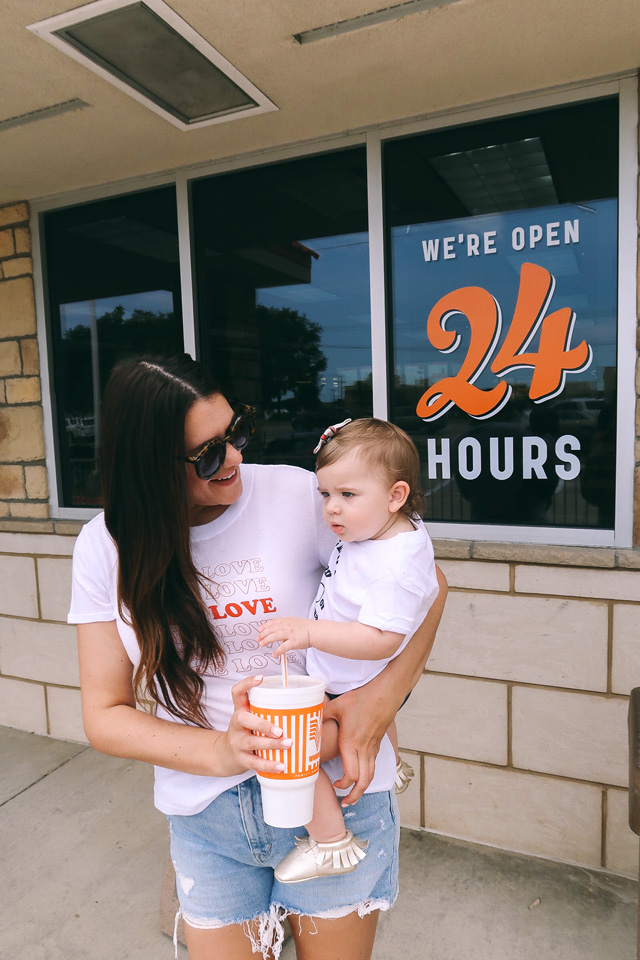 24 hours of cuteness right there. 😉
These tees are limited edition and will be available just through September! They make such cute gifts, too if you know a little cutie in the sizes available! You can find them all here!  (PS: if you have trouble finding the Texas tees, just SEARCH 'Texas' and they will pull right up for you!)