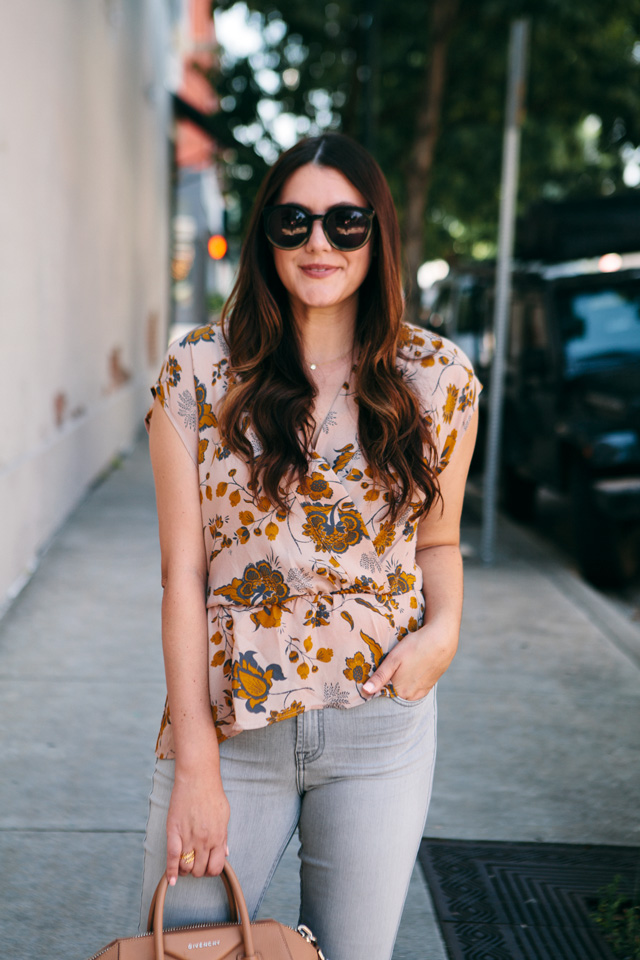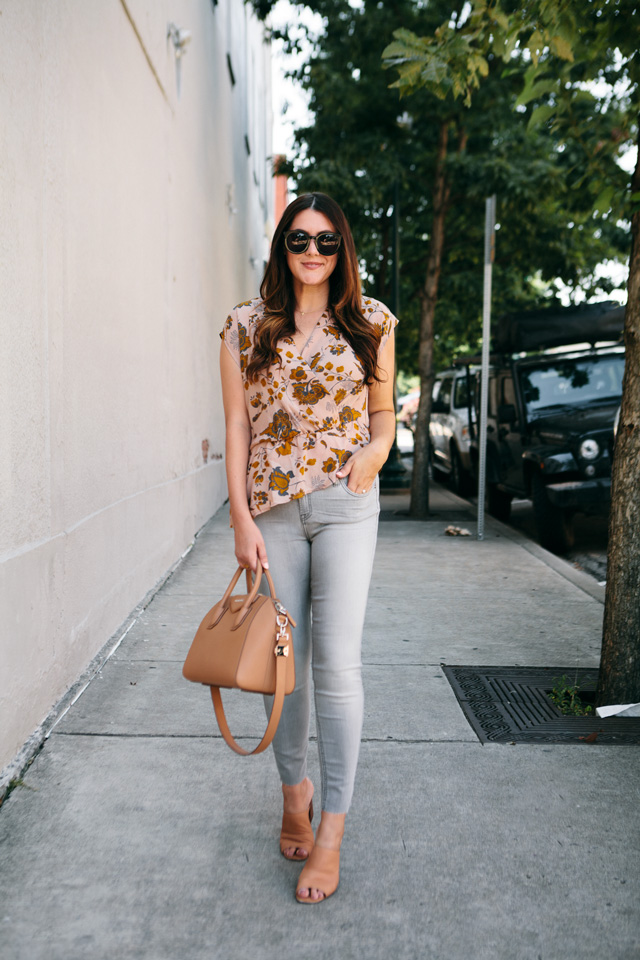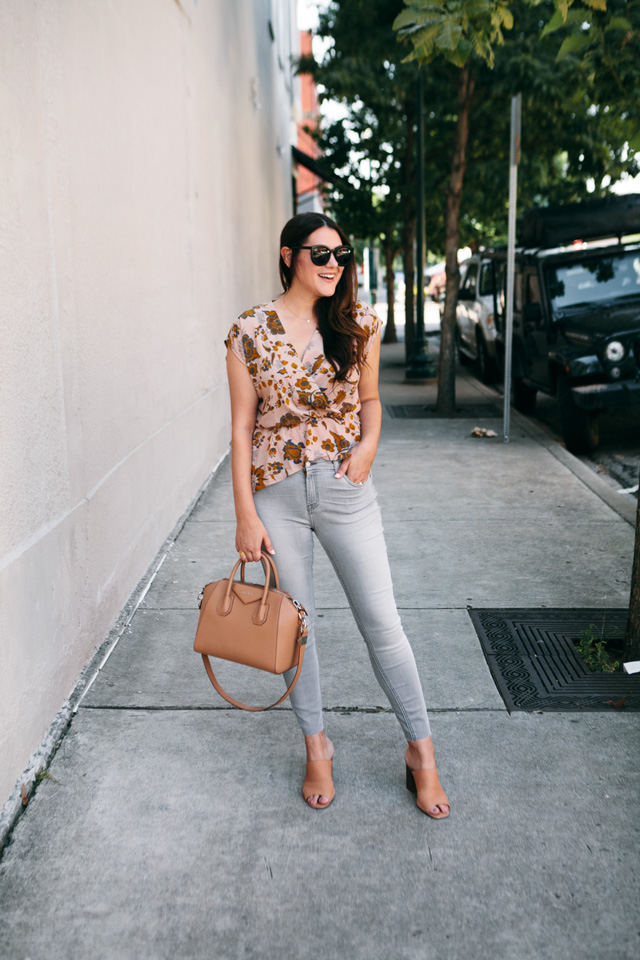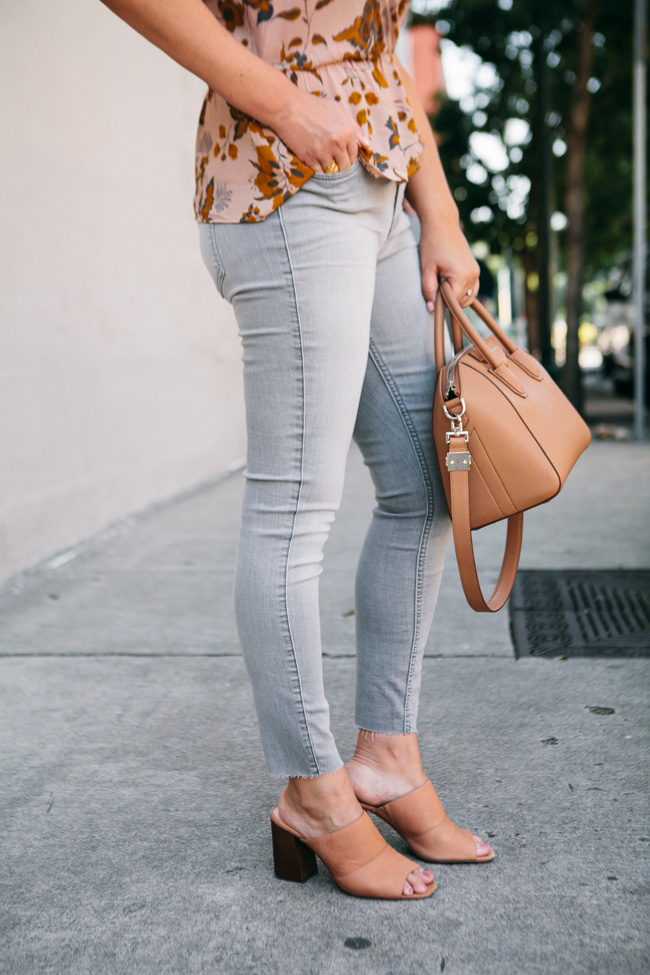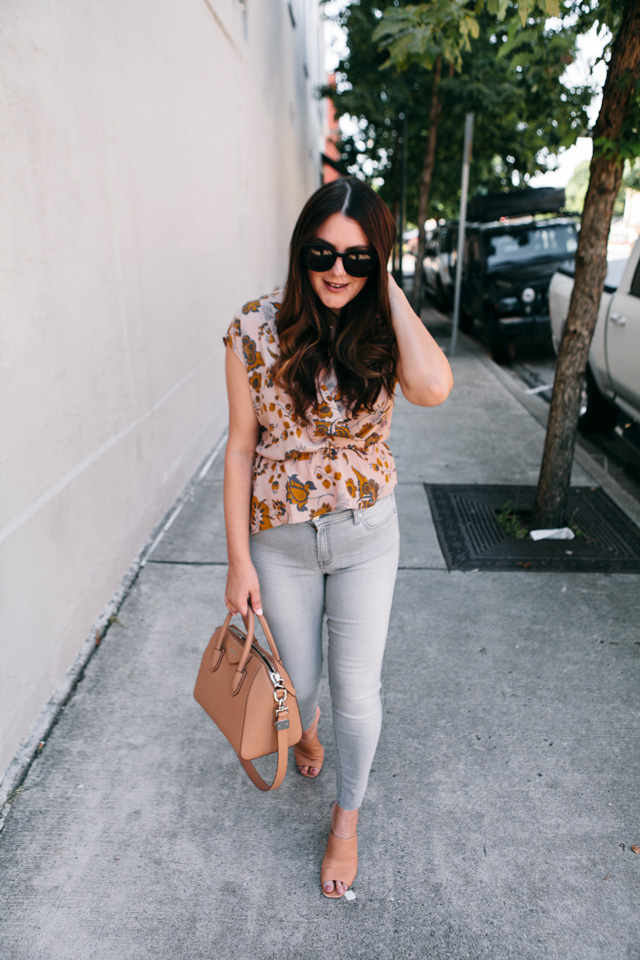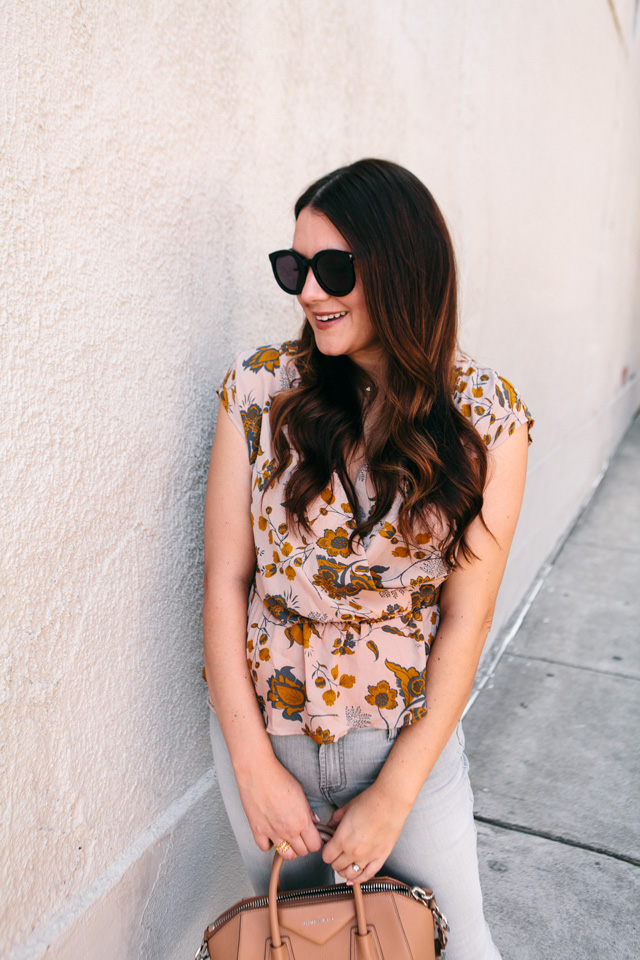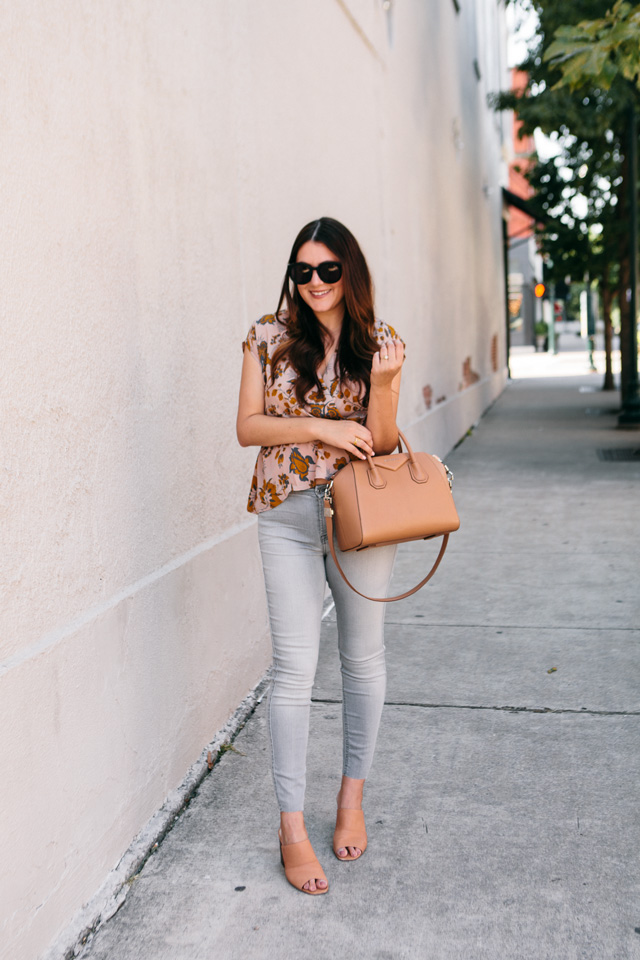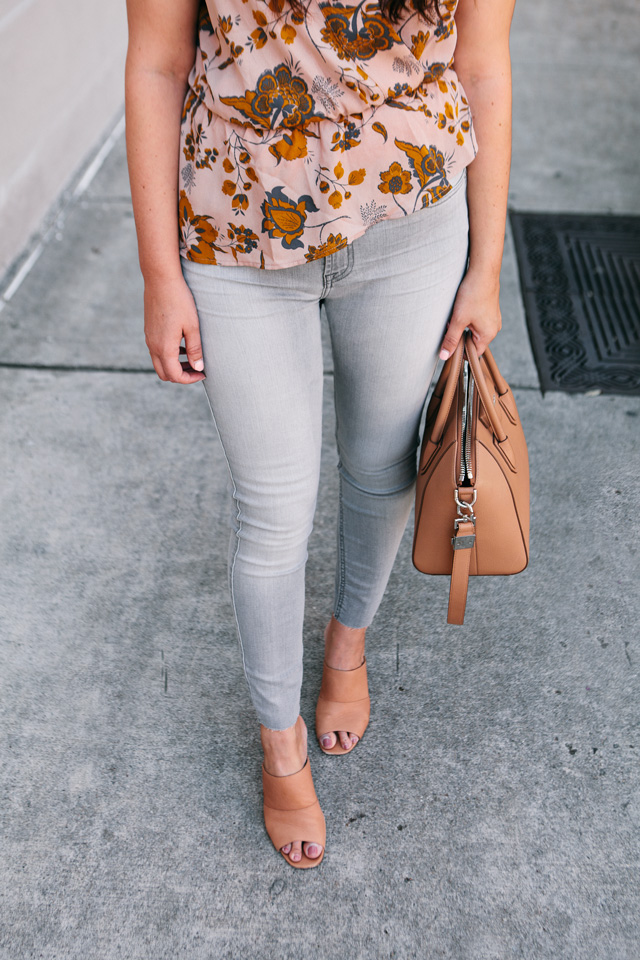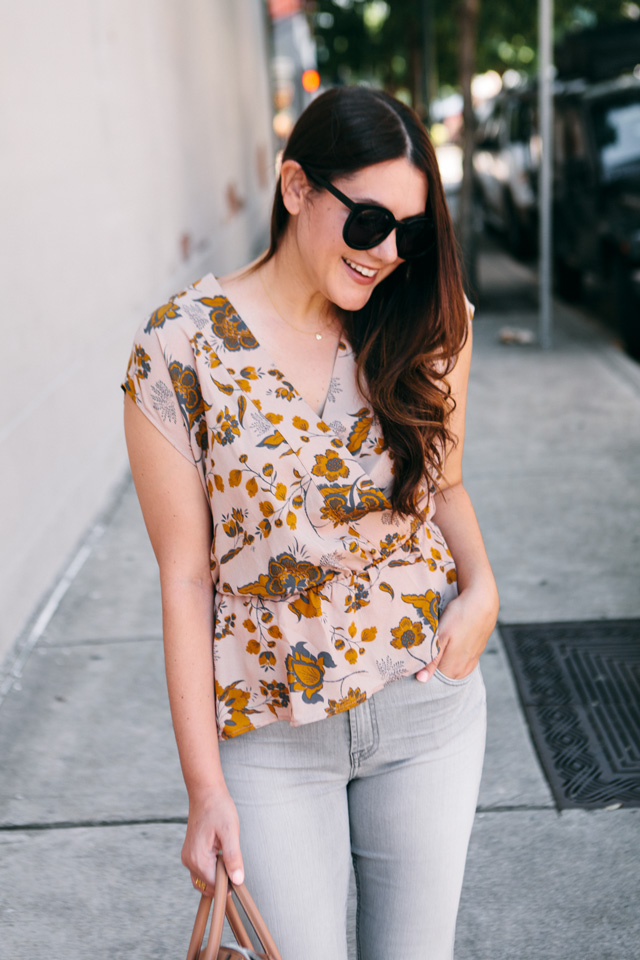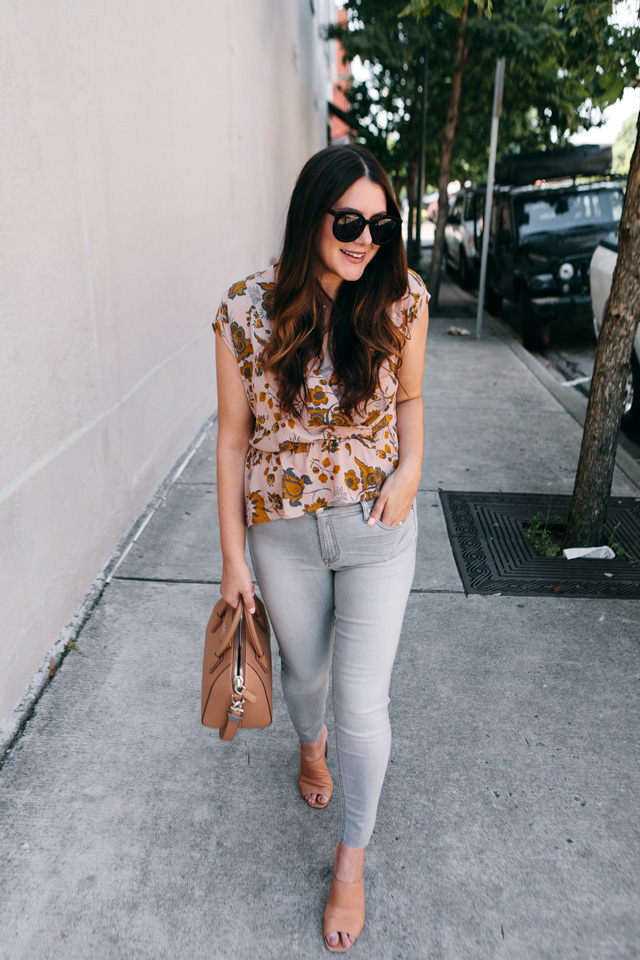 Speaking of denim in the summer, I can't let another post pass without mentioning these grey 7 For All Mankind jeans from the Nordstrom Anniversary Sale. They are the absolute softest jeans ever. (I don't want to say 'the softest jeans I've ever owned' because I can't be responsible for remembering three decades of denim, but I would say these are in the top 5 for sure.) In fact, this pair was so soft I didn't think that they would do anything for me. You know the type —  denim that is so soft when you touch them but when you put them on you might as well have just worn a bad pair of leggings. That's the thing with super soft denim, most of the time they are good in theory but not on your body. But not this pair of denim, they are actually flattering AND comfortable. A real win-win situation for everyone involved.
I received a few questions about them on IG, one reader asked if they were high rise. Technically yes because the rise is 9″ but they came below my belly button so I would actually categorize the wear as a mid-rise. Are they versatile? Absolutely! The grey is light enough to work in spring and summer and this neutral will take you all the way through autumn and winter. Think of all of the things you can wear with this easy neutral? I mean, everything goes with grey! They also fit true to size. I bought the 29 and they fit like a glove, in the best way possible. Like a glove that you never want to take off, even though your friends and family are starting to worry about why you are wearing such a well fitting glove all of the time.
If you're a nursing mama, this floral top is for you! It's a wrap style and it's literally so perfect for nursing. You can wear a camisole underneath but I didn't have to, it didn't come down too low for my comfort. It also doesn't pop open in between. And as far as the color goes, it's a tad bit darker in person than it is shown on the Nordstrom site but not as pink as it shot here. (We were across from a red wall, so the red highlights the shirt!) If you have any questions on fit or anything, let me know! I've put all of my fit info below in the Editor's Notes.
Find this under $100 floral wrap blouse here!